( All images are clickable! )
This post is in partnership with buybuy BABY, a brand I trust. All opinions here are my own!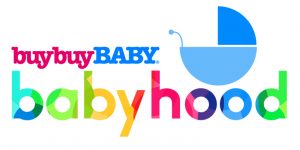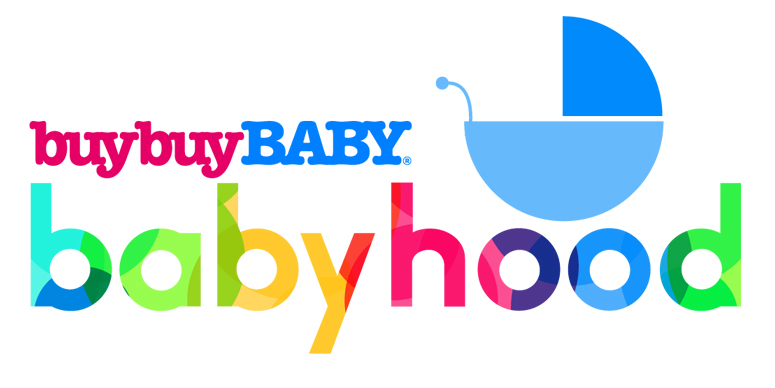 HOW is it this time of year again!? I feel like I was literally just writing last year's toddler gift guide yesterday, while living with my parents during our house renovations! Now, I'm sitting in our (almost) finished house, 9 months pregnant. It's insane what can happen in a year and how fast time is going by. Okay, sorry for the emo tangent. Let's talk toddler gifts!
I like to write about what I know, so this year I focused on older toddlers since James is almost 3.5! I'm already out of the loop on what 2 year olds are into this days – sorry. Almost everything we are getting James for Christmas this year is on this list! Buybuy BABY has such a great selection of gift ideas and I love how you can search by category: learning toys, pretend play, electronics, musical, science & discovery, and so many more. Happy shopping!
1. Contixo Robot
We bought this little robot for James and I'm so excited to see how he likes it! I've heard it's really cool. It is an interactive robot that you can talk to, sing/dance with, give directions to, and more.
2. Art Easel & Smock
We also got this for James for Christmas this year! I feel like 3 years old is finally the age they're ready to really work on an art project for more than 30 seconds. This art easel comes with a roll of paper, magnetic dry erase board, chalk boar, and paint cups!
3. Nightlight
If you have an older toddler you're probably in the big kid bed transition phase or approaching it! A nightlight is a fun way to get kids excited about their new room situation. I've heard great things about both of these…
4. Table & Chairs
We might be the only people in the world who have a 3 year old and do not have a mini table and chairs. Well, now we do! James is also getting this for Christmas. I was torn between the 2 below but ended up going with the black table with mini stools (James' favorite color is black not kidding). Love the simplicity of the other set though and it's great that they are foldable!
5. Chore Chart
I'm basically sharing James' entire Christmas list with you guys, ha. This is also on there! James has little responsibilities around the house already, like putting his dish in the sink, putting his clothes in his hamper, and cleaning up his toys before bed. However, it's hard to stay consistent with it and I'm hoping this helps with that as well as getting him excited about his "chores"!
6. Toy Dyson Vacuum
This was on last year's gift guide but it was immediately sold out!
7. Magnatab
This is a 'learn to write' tablet that uses a magnetic stylus (it pulls beads up to create solid lines) and follows the arrows to learn how to properly write the letter! No mess.
8. Baby Einstein Magic Touch Piano
This looks so cute and I would love to see how it works in person. It has "touch technology" so your little one can practice color coordination by matching the color coded notes on the sheets to the keys on the piano!
9. Seekaboo Matching Game
I highly recommend matching games for a 3 year old! We have a couple (not this one exactly) and James just started to love them recently.
10. Magnetic Letters
We've had these for a while but it wasn't until recently until James started truly playing with them and identifying letters. Also, they are a great accessory if you get the art easel as well!
11. Fruit & Veggie Prep Kit
My mom is getting James this for Christmas! It looks like such a cute way to make kids excited about fruits & veggies. The kit contains a nylon plastic knife, mixing spoon, apple shaped slicer, vegetable scrubber, peeler and melon baller.
12. Toddler Alarm Clock
I review this clock in my post about our transition into a big kid bed! We have this one and James loves it.
13. Leapfrog Learning Laptop
14. Magic Tracks
This is a glow in the dark, bendable car track – our friends have it and I've heard it's great. Also on James' list this year!
15. Art Kit
16. The Learning Resources Ten-Frame Floor Mat Activity Set
This floor mat teaches kids about number patterns, addition, subtraction and more – it comes with an activity guide too! It says for ages 5 and up but I feel like a 3 or 4 year old could definitely handle some simple pattern games.
17. Pop Up Tunnel Tent
I feel like this is a good basement staple if you have the space!
18. Sneaky Squirrel Game
Okay, I have no experience with this game but it has 76 five star reviews and apparently it is an "award winning" game. Not sure what the game actually entails but sounds like it helps your toddler learn matching, sorting and fine motor skills, strategic thinking, hand-eye coordination! I'm in.
19. Melissa & Doug Cooks Kitchen
20. Cookie Baking Set
21. Tegu 7-Piece Wood Block Set
This minimalistic block set only comes with 7 pieces – I'm all about LESS PIECES! There are a few different "flying car" designs that can be made so it encourages creativity and teaches about construction and design.
22. Baby Care Center
23. Alphabet Puzzle
24. EzPz Snack Plate
We are huge fans of EzPz products over here! This cute little snack plate is so fun.
25. Books!
You can never go wrong with books! Can't recommend Dragons Love Tacos enough, James will be getting the sequel for Christmas because we have read the first one a total of 900 times!