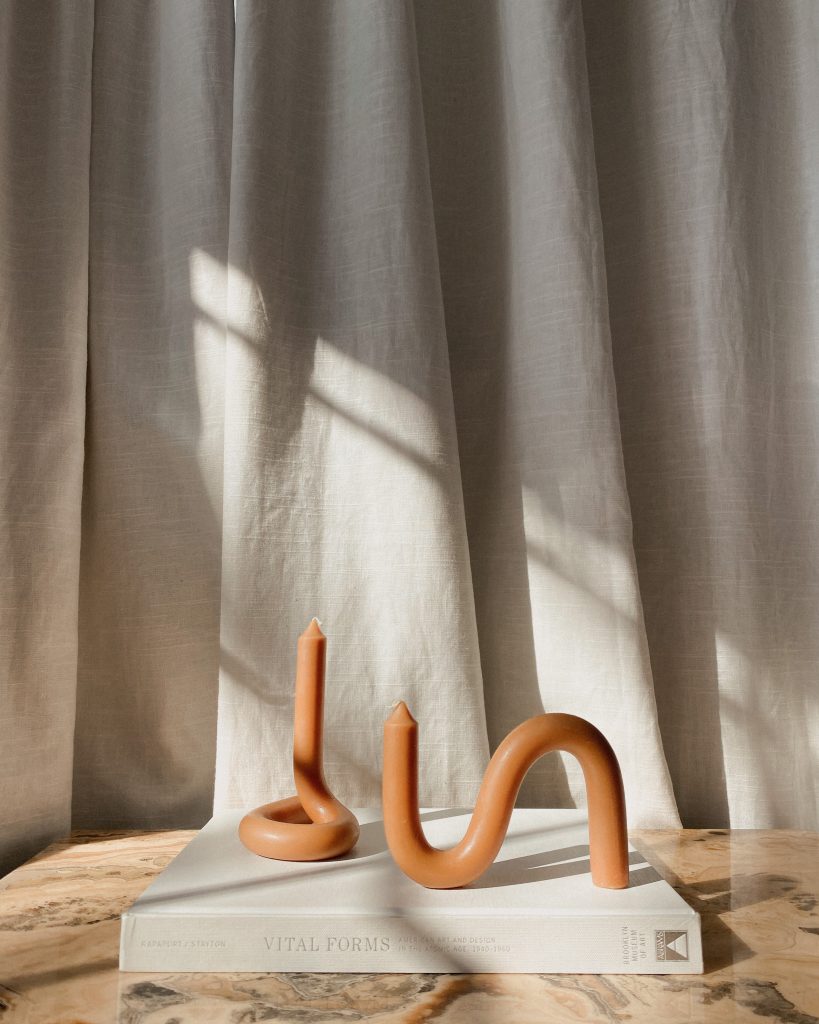 1. fun candles
Like the rest of Instagram, I'm obsessed with all the candles right now. And my family + friends know it because those sets above were both birthday presents last week! The brown ones are from this Etsy shop and the grey ones are from Anthropologie. I've already styled both like 10 different places around my house – highly recommend for a fun little decor refresh!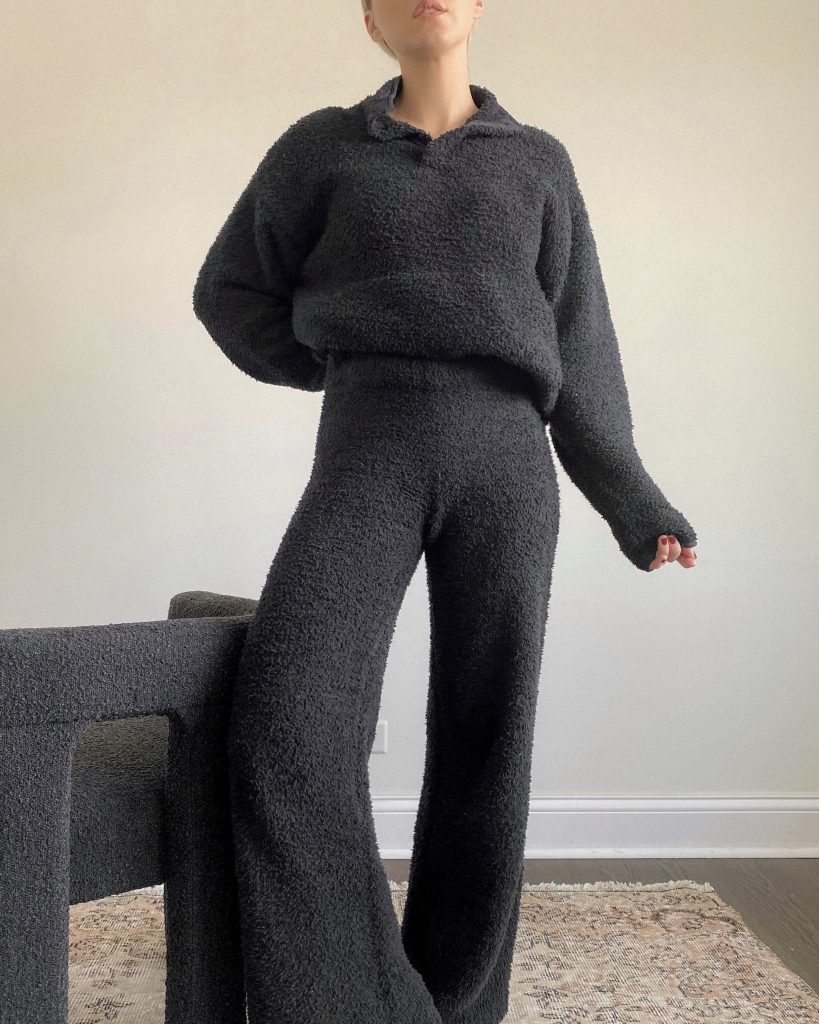 Ok, so literally wow. I'm honestly blown away by how soft + comfortable this set is – and the quality is awesome. It's made of some sort of stretchy magic fabric. Leave it to Kim to create the butteriest material on planet earth.
This is my first Skims experience but it won't be my last. Since getting this set, I wear one or both of the pieces like every other day. I'm wearing the pullover as I type this. Apparently, Skims really does live up to the hype. Next I want the waffle joggers + top, I'm on the list for this sleep set, and neeeeed this robe because it's made out of that same magical "cozy" material.
Oh also, I'm bookmarking anything from Skims as the perfect gift idea from here on out.
I made this peanut ramen from Half Baked Harvest the other week for fancy dinner night (more on that here if you're unfamiliar) and HOLY JESUS. It was restaurant quality and the entire family inhaled it. I've made one of her recipes for the past three FDN's! PS, did you know the HBH girl is only 27?! Shook. Follow her on IG if you don't already!
If you know a mom-to-be grab a couple friends and go in on a feeding consultation for her from Bumble Baby! Trust me. This is something a new mom doesn't know she needs but will desperately want the second she gets home from hospital heaven and is thrown head first into newborn life.
Someone very close to me just had a baby and I went off registry for the first time ever and gave her a virtual feeding consultation. I reminded her the day her baby was born to schedule her consultation for the day after she got home from the hospital. Her little guy is almost 3 weeks now and her exact words were "that was the best gift a new mom could ask for".
If you're a mom, then you know that newborn life is ALL about feeding and it's insanely overwhelming/confusing. Whether you're breastfeeding, pumping + bottle feeding, going straight to formula and unsure what to do about your boobs that are full of milk, etc. etc. – the feeding is all consuming and can feel impossible to navigate through the postpartum haze.
The Bumble Baby team is like an actual group of angels. I worked with them on sleep consulting for Shea and had the best experience. Here's what's included in the one-on-one feeding consultation:
30 minute phone/videochat consultation
personalized care plan
can include help weaning, supplementing, storage for going back to work
2 weeks of unlimited support with option to renew + add on
Another amazing birthday gift! First of all, this thing is adorable. You might think it's just for bloggers who take pics of themselves everywhere they go (it's great for that btw if you are a blogger) BUT I actually first fell in love with it after my friend (not a blogger) got one for Christmas.
It's perf for taking family photos, group pics with friends (when that becomes a thing again), and will be so ideal for vacations. It fits in my purse and comes with a little cordless remote!