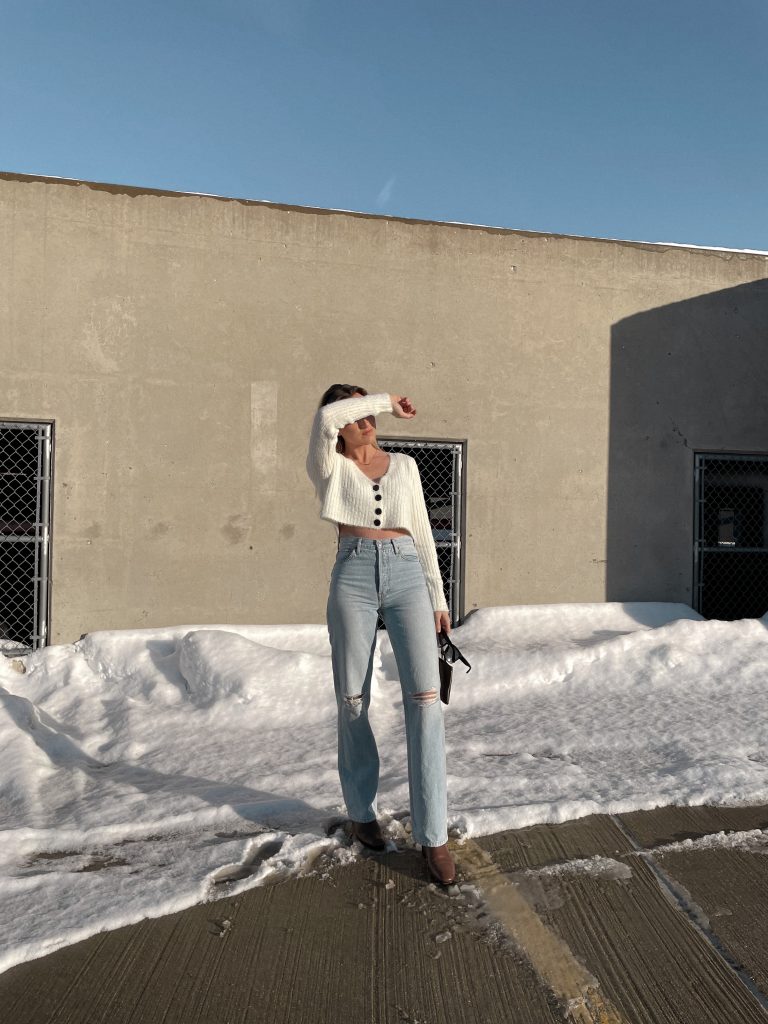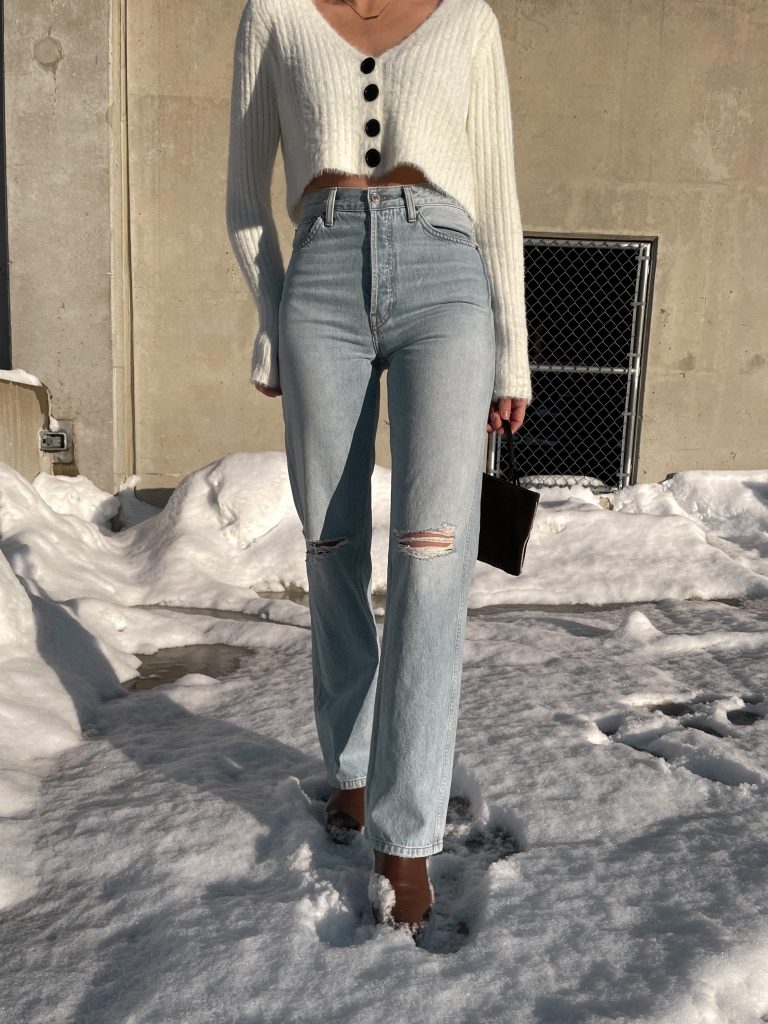 I think we can all agree there is nothing better than the perfect pair of jeans. In this post are three of my tried and true denim brands that I absolutely swear by when it comes to fit, style, and quality. Agolde, RE/DONE, and Nobody Denim are brands I'm always keeping an eye out for because I can trust that no matter what I buy from them they will be exactly what I'm expecting + more!
Pictured above, RE/DONE is a sustainable brand that collaborates with brands like Levi's and Hanes and reworks old denim into seriously ah-mazing new styles. Sustainable brands always make me feel better about justifying a splurge. And these are a splurge. These are probably the most expensive of all three brands but their cuts are so unique and the fit is so flattering. This brand probably fits most true to size, I'm wearing a 27 which is what I usually wear!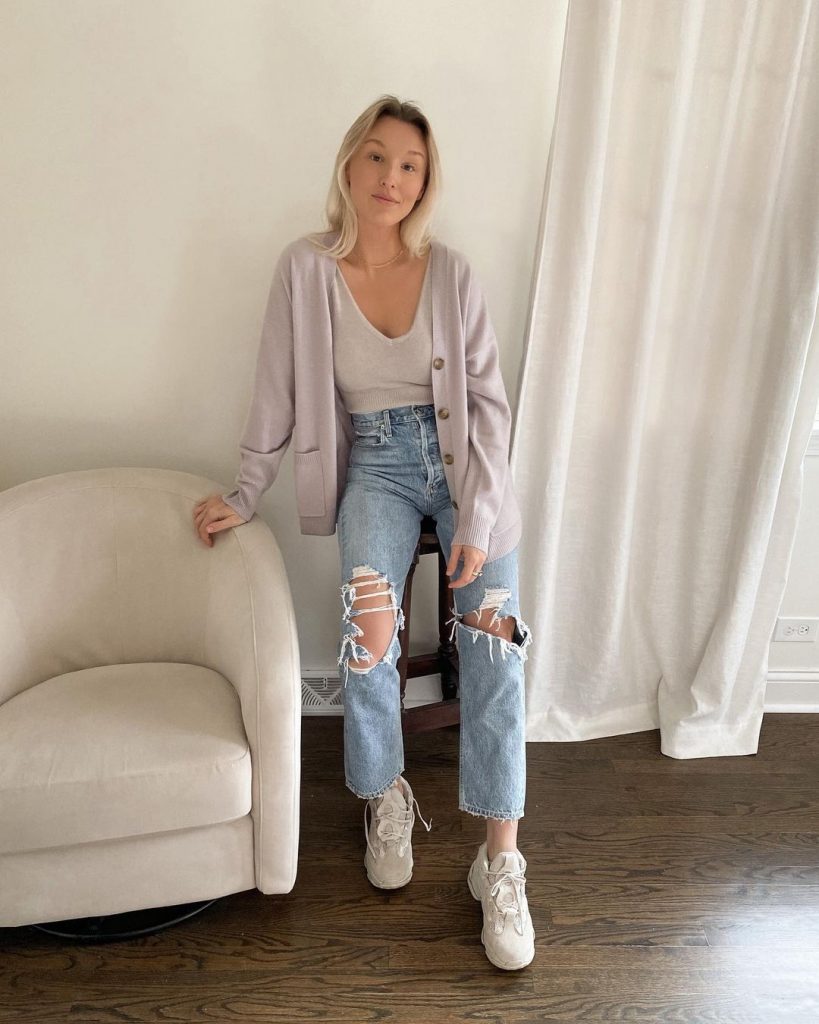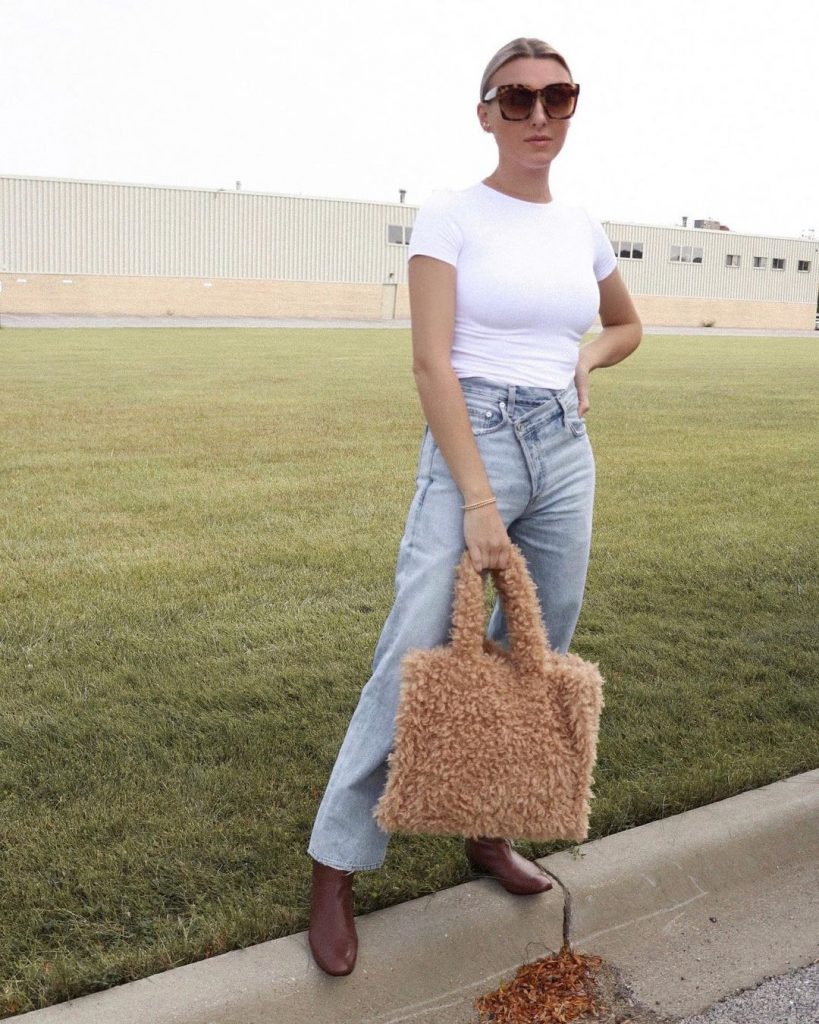 Pictured above! Wearing Agolde jeans is like wearing the most perfect pair of worn in vintage jeans. I have 3 pairs and am just plain obsessed. They're also the least expensive of the three and Shopbop usually always has a few styles on serious sale. These run large! I always size down to a 26.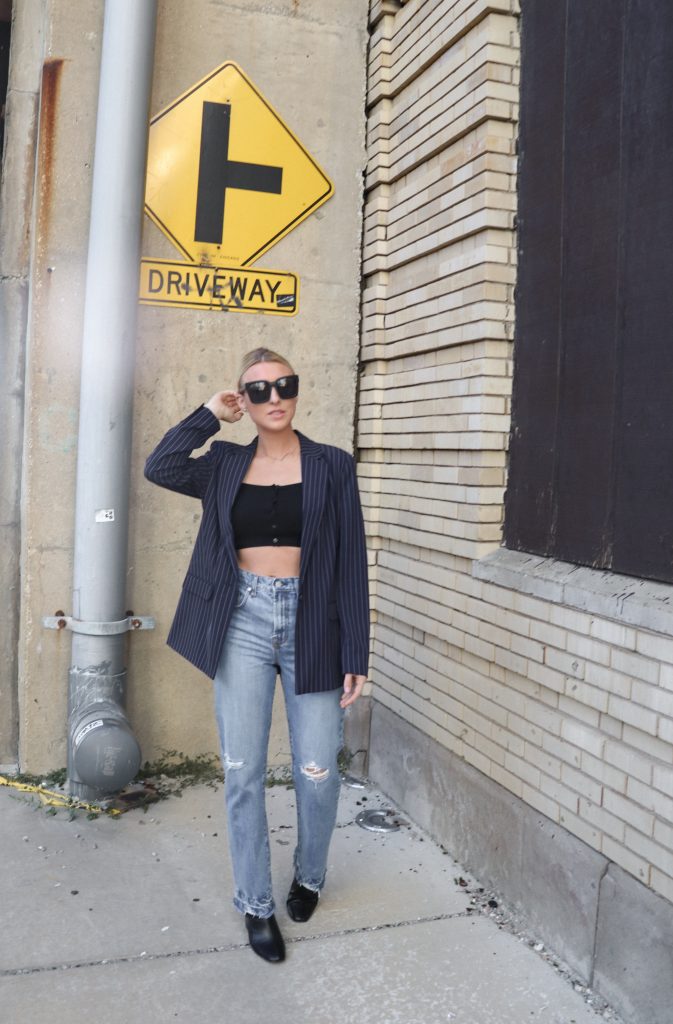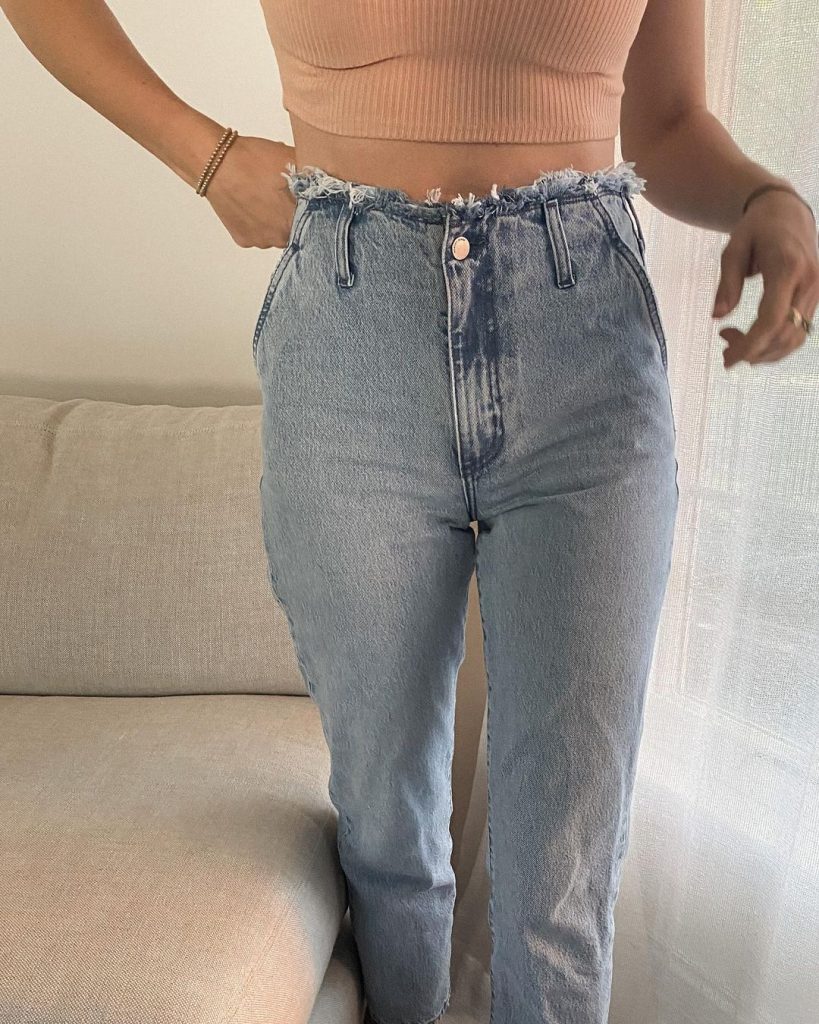 Pictured above, Nobody is another sustainable brand! My distressed waist jeans have a special place in my heart. Nobody is so good at coming up with really cool + different styles but their staple styles are so awesome as well. I have a pair of their skinny jeans too but they are from my skinniest wedding planning days and don't exactly fit at the moment, hence no photo. And by don't exactly fit I mean I can't get them above my knees, brb sobbing.