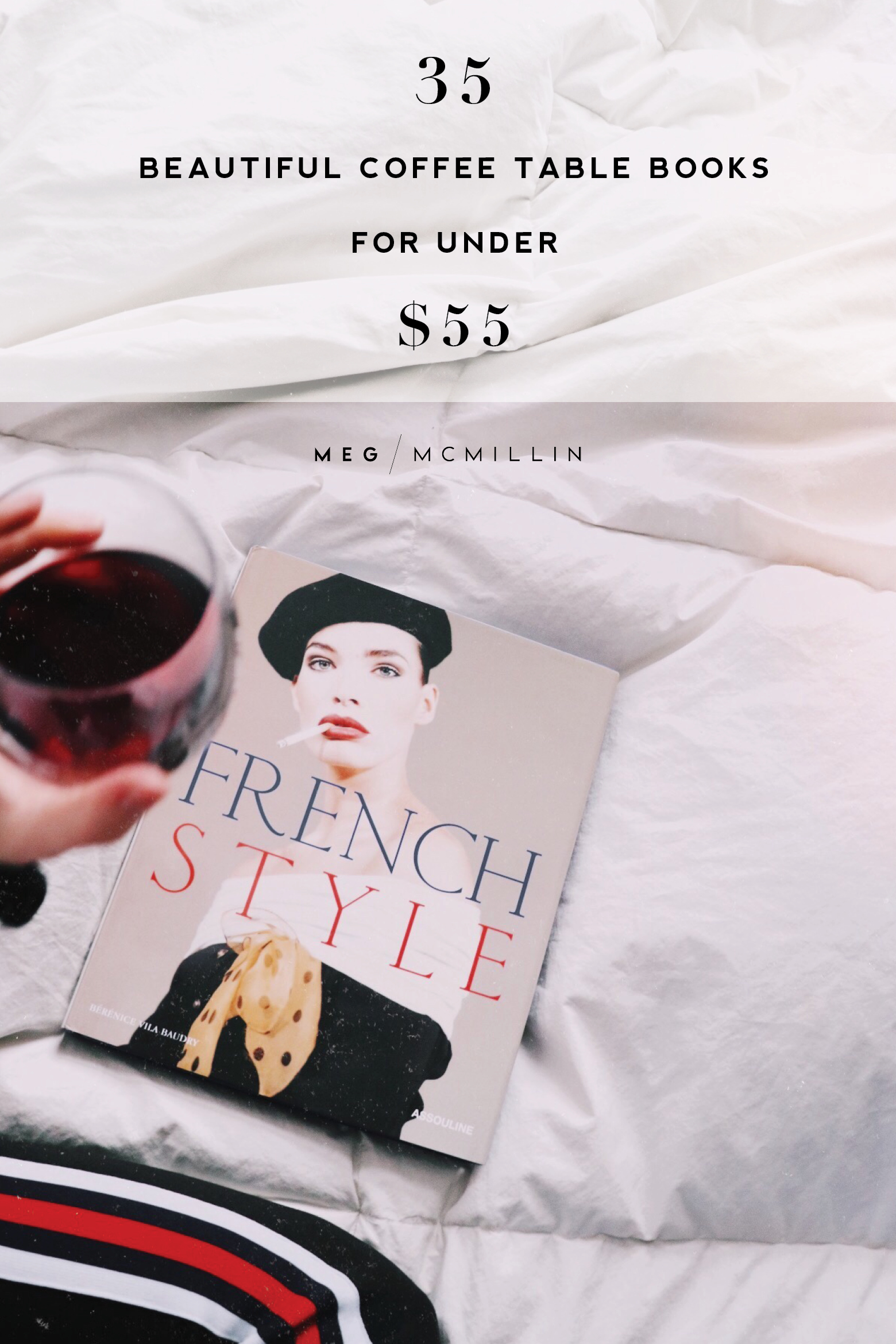 I am a coffee table book-aholic. I'm itching to get into our house mainly because I can't wait to bust out all of my coffee table books and find a place to style them. And while styling them IS arguably the best part, I do want to start actually sitting down and reading + enjoying + thumbing through them more often.  I sat down with a glass of wine a few months ago and flipped through my Annie Leibowitz book for about a solid hour and I was shocked by how much I enjoyed it/the fact I didn't get bored in 30 seconds.
As I mentioned in my home decor mood board post (and also in this super old post about how to find free art laying around your house) – I even like to cut pages out of my CTB's and frame them. It is literally free art. That aforementioned Annie Leibowitz book is the one I was referring to a few posts ago when discussing my plans to make a big black and white celebrity gallery wall somewhere in our house (probably the dining room). However, I'm nervous that book is a collectible because I can't find it anywhere online (I got it at a vintage shop in South Carolina) so I'm really on the fence. I'll keep you posted!
What are some of your favorite coffee table books? I wanted to keep this post in the affordable range but if you know of any amazing splurge-worthy ones, let me know and I'll do a post on those too! xx
1.
2.
3.
4.
5.
6.
7.
8.
9.
10.
11.
12.
13.
14.
15.
16.
17.
18.
19.
20.
21.
22.
23.
24.
25.
26.
27.
28.
29.
30.
31.
32.
33.
34.
35.