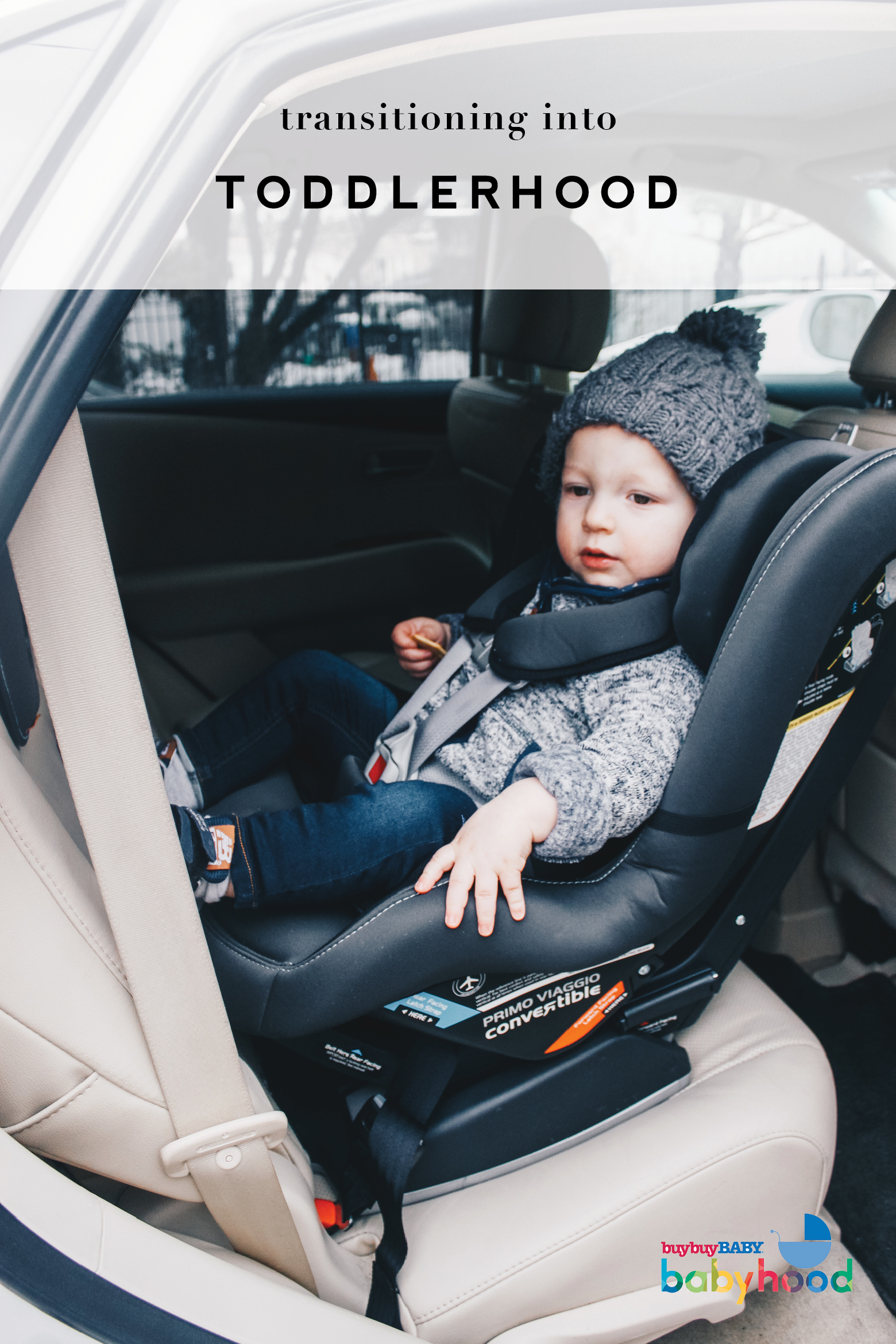 This post is in partnership with buybuy BABY, a brand I love. All opinions here are my own.
If there is one thing I'm learning about being a parent it is this: babies and children are ever-changing. As soon as Kyle and I get comfortable/used to whatever stage James is in, BAM! He has already grown out of it and is onto his next phase of development. As parents, we are desperate to feel like we know what we're doing because not knowing what to expect is just plain uncomfortable. But guess what, babies don't care what we want! They just continue to grow and change without running it by us first.
I remember being OBSESSED with figuring out how to get James on a schedule mere days after bringing him home from the hospital…
Now, I look back on that time and laugh because I know exactly why I was doing it. My panic had little to do with James, and everything to do with me. I was shaken to my core by all of the changes going on with my body, our new life, our new baby, the lack of sleep, and I really just wanted to feel normal again, I wanted to feel in control of something – anything.
It wasn't until I began to accept the fact that I had very little control of many things going on with James, that I started to truly adjust to our new normal. Now – 18 months later – I'm able to find comfort in knowing that I don't know EXACTLY what is coming next with him and I'm okay with it! And trust me there is no better time to finally feel at ease about all the changes, than the onset of toddlerhood. Because: whoa.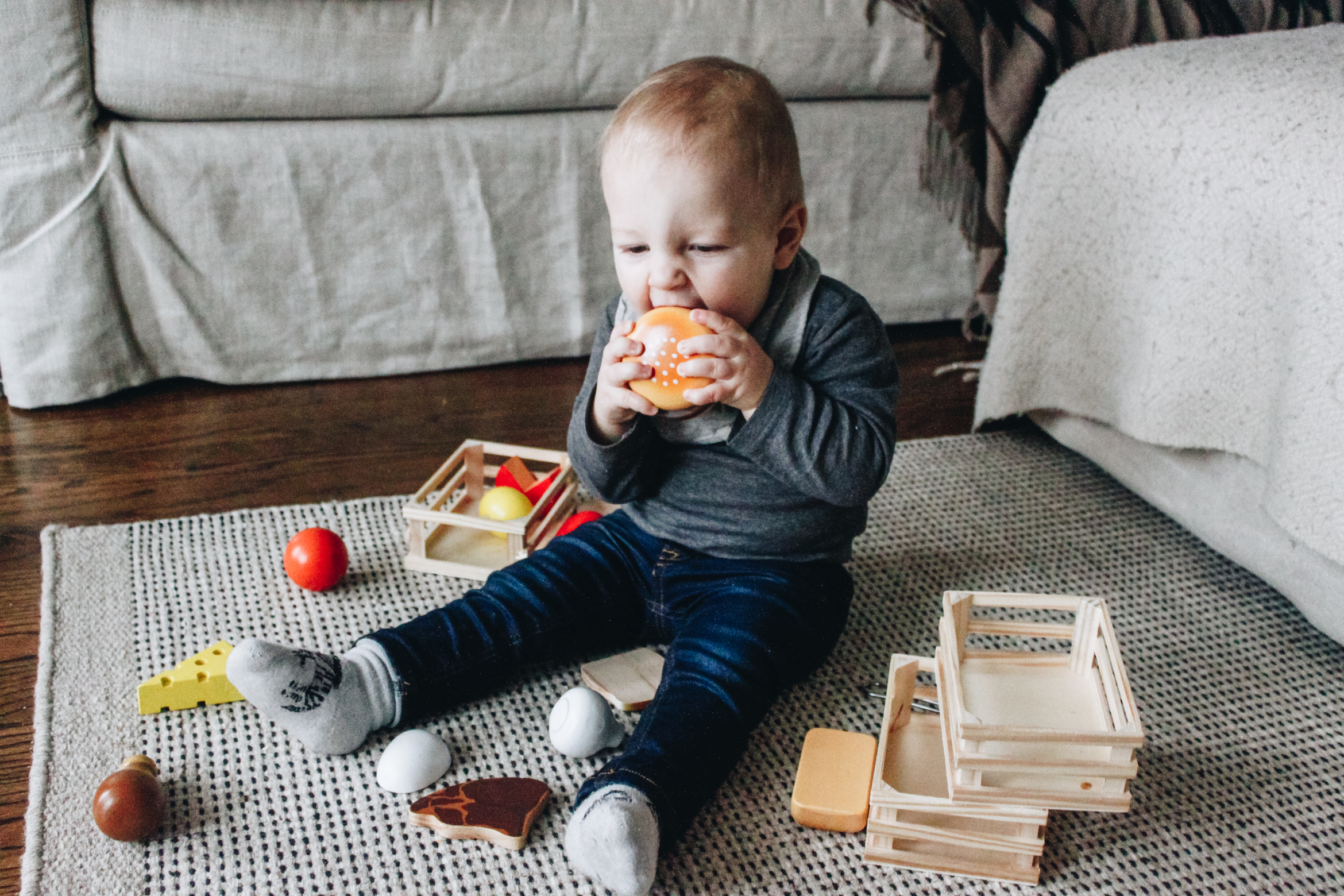 Toddlerhood is no joke…
I can't tell you how often I send S.O.S. texts to my mom and my mom friends  (Katelyn can attest to that), desperately seeking advice or answers. First of all, I didn't even know that they technically become toddlers at the age of 12 months. I thought a toddler was like 2 years old. Oy. Secondly, it didn't really dawn on me that toddlers are still experiencing teething. Also, TANTRUMS! So fun. Oh, and all their "gear" needs updating because they're growing like weeds. Cue constant trips to buybuy BABY, just like the early days.
On the flip, I will say it is the most fun we have ever had with James…
His personality is really coming through in everything he says and does these days. Being able to truly communicate with him is the coolest thing I have ever experienced. And even though toddlerhood is truthfully insane at times, I swear I mean this: I have never felt closer to him or more in love.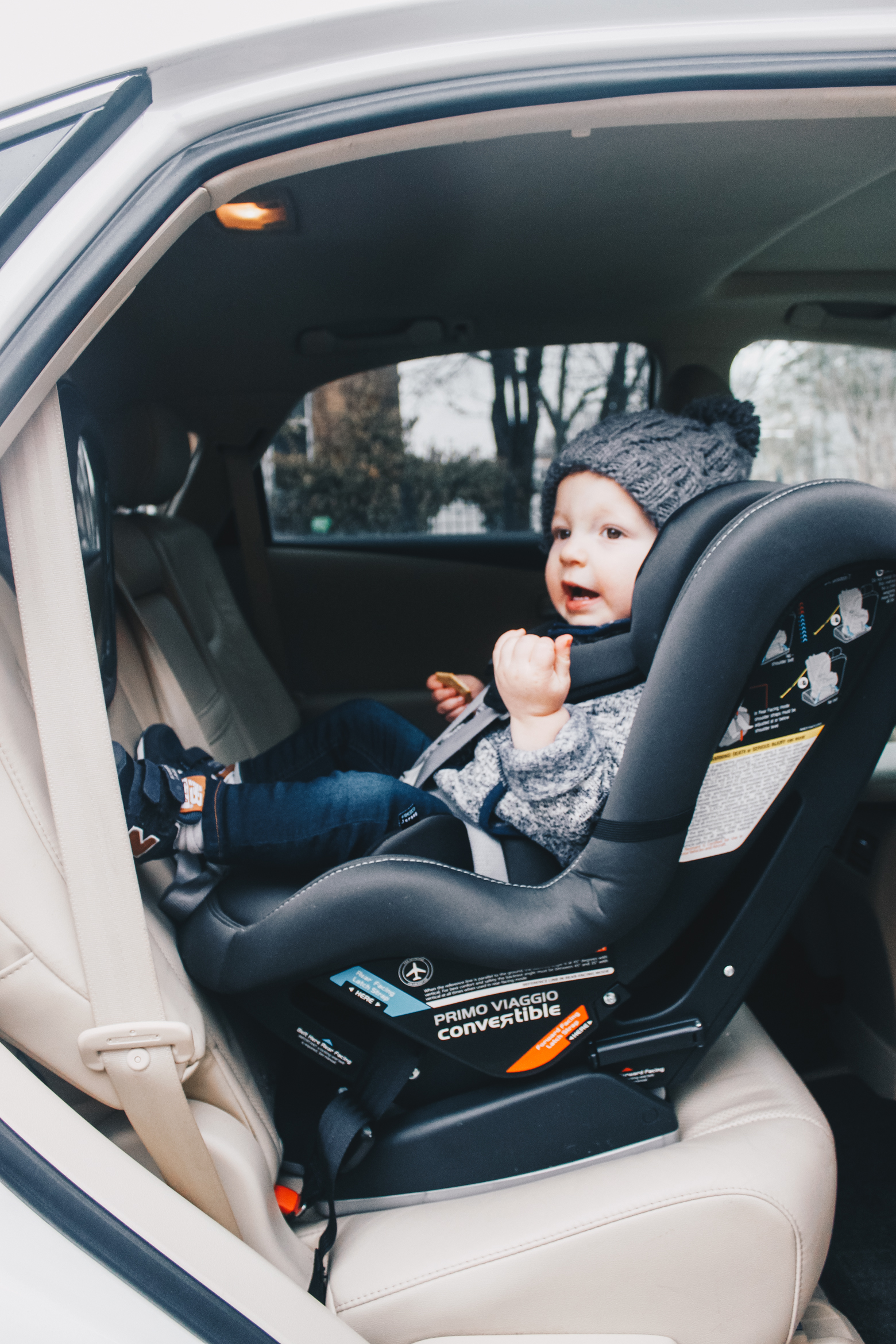 Here are some of my recommendations for toddler essentials from buybuy BABY to help with your LO's transition into toddlerhood…
Below are some of questions I have found myself asking fellow mom friends since James has entered toddlerhood, and the "answers" I have deduced from either their experiences or my own!
Q: When does my baby have to upgrade to a toddler car seat – aka convertible car seat ?
A: The age your baby transitions to a convertible car seat varies and totally depends on their size. Typically, babies outgrow their infant car seats between the ages of 9-18 months. Read the tags on your infant car seat and as long as your baby is within the height and weight limit, they are good to stay in it until their size no longer allows it!
A: Go to your local buybuy BABY and ask to speak with one of their experts! They will make the process a breeze for you. We had the easiest time deciding, thanks to Eric from buybuy BABY. He is a car seat technician, and broke it down very simply for us. We ended up going with the Peg Perego Primo Viaggio SIP Convertible Car Seat. It was a bit of a splurge but we knew wanted something that was super safe (obviously) and easy on space. Eric also recommended the BRITAX Marathon® ClickTight™ Convertible Car Seat.
*NOTE: We took ours to the dealership to have it installed. SO EASY! They took out the infant car seat and base, then put this one in for us in about 2 minutes.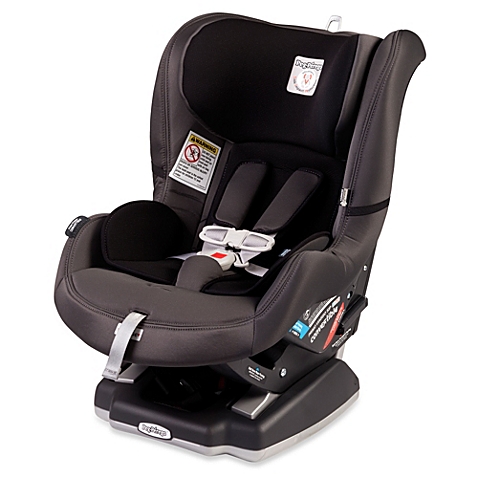 Q: Do toddlers sleep in sleep sacks? Are there even sleep sacks that big?
A: Toddlers most definitely can still sleep in sleep sacks! James still sleeps in his and he is almost 18 months. However, his friend Blake transitioned out of one around 12 months because she began to unzip it herself! So again, it varies.
Also, there are most definitely sleep sacks large enough for toddlers. My favorite sleep sack is the Baby Deedee® Sleep Nest® Fleece Sleeping Bag from buybuy Baby, and their largest size is 18-36 months. I prefer this sleep sack over all others because there are snaps at the shoulders so you don't have to mess around with threading their arms in and out.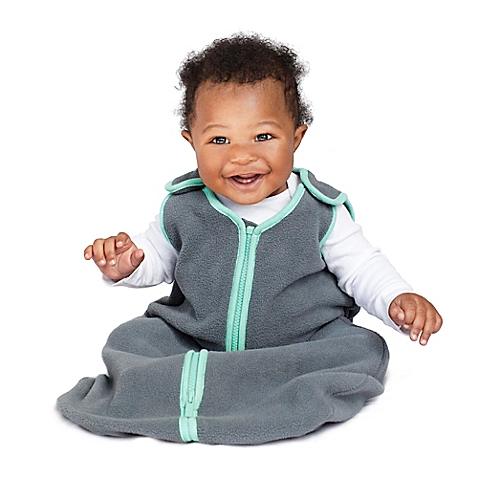 Q: Do toddlers want to snack 24/7?
A: Yep. I try to keep snacking to somewhat of a minimum because I don't want him to get in the habit of snacking just because he's bored (like I do). James eats lunch pretty early – 11/11:30am – so we usually go from breakfast to lunch without a snack. We do a post-nap snack (smoothie, or crackers, or fruit) and usually a pre-dinner snack as well.
I swear by this Ubbi® Tweat Snack Container! It is essential when we are on the go, but I also love using it at home because it takes him a little time to pull whatever he is eating out of the perforated opening. So, it slows him down and also doubles as a little activity!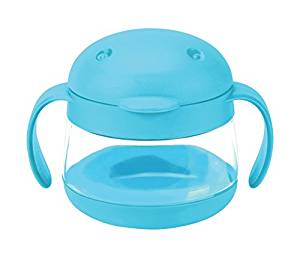 Q: When do we need to start introducing spoons and forks?
A: James has insisted on holding (not using) a spoon while he eats since around 12 months. But not until recently did I start really encouraging him to actually use a spoon or baby fork. According to this article, toddlers don't begin to develop this skill until about 17-18 months!
We love the OXO Tot® Fork & Spoon Set!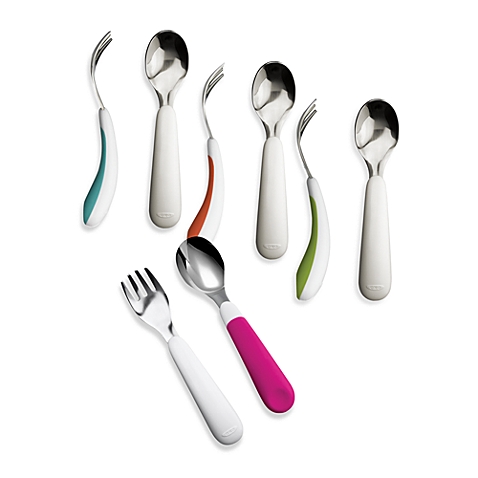 Q: What are the best sippy cups for toddlers?
A: We mainly use 2 different types of sippy cups. We LOVE the stainless steel Pura Kiki® 9 oz. Insulated Sippy Cup and find it to be the most perfect transition from a bottle because of the soft silicone cap (they also make a soft silicone straw cap as well). Additionally, the Pura Kiki is totally non-toxic as it contains no plastic.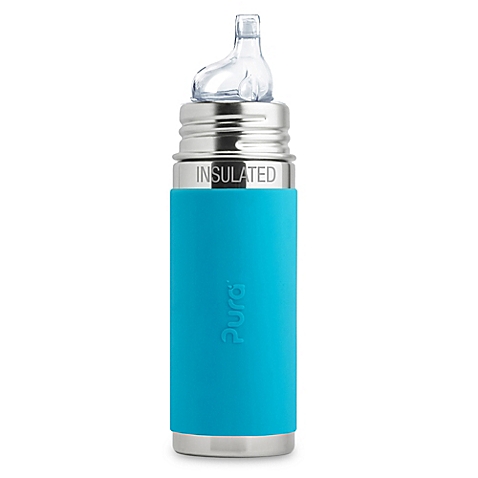 And next up is the Munchkin® Miracle® 360º 2-Pack 7 oz. Trainer Cup which allows your toddler to drink like a "big kid", meaning there is no sippy cap or straw! James loves this cup. (Below)

Q: What is it like to give a toddler a bath?
A: They are all over the place! James is constantly standing, then sitting, then walking, then turning on the shower, then trying to put his face directly under the running faucet. Sigh. He recently inhaled a bit of water, which caused me to FREAK and basically stay up all night monitoring him because I'm terrified of dry drowning ever since watching The Affair. Turns out, I'm crazy and he did not swallow nearly enough water for that to be a concern.
Anyway, toddler proof your tub! This SKIP*HOP® Moby™ Bath Spout Cover is an absolute necessity and has for sure saved James a time or two, from what could have been a nasty bump from the faucet.

Q: What is the most affordable + effective way to toddler-proof your cabinets and drawers?
A: There are services out there that will come over and babyproof your house for you. But, they are super expensive. I highly recommend doing it yourself because buybuy BABY has everything you need. Just go in and ask to speak with someone and they will help you find the best babyproofing methods for your home. For instance, our cabinets are not real wood, so we had to go the magnet route – thankfully Christina from BBB was able to point that out before we purchased door locks made specifically for wooden cabinets!
Use these for double cabinets…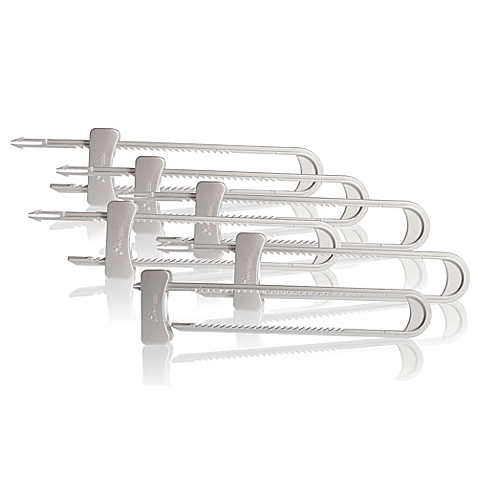 Use these for doors, drawers, and stoves…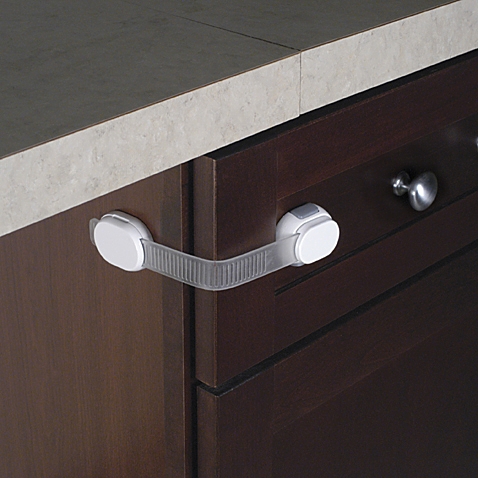 Q: What are some good toddler toys to help nurture their developing imaginations?
A: The best part about toddlerhood, is watching your baby go from basically a precious little blob to an actual person with their own thoughts and imaginations. When James was a baby, "playing with him" consisted of holding toys in front of his face attempting to stimulate him. Now, we build towers with blocks, he fixes things around the house with his toolbox, he plays songs on his guitar, we pretend cook and then we pretend eat, James loves to "clean", I have to make his Elmo doll come to life all day long, the list goes on.
I plan on doing a whole post on this, because there are a lot of simple + non-overstimulating toys out there for toddlers. My motto when it comes to toys: the simpler the toy the better. We LOVE Melissa & Doug toys and practically buy them exclusively. Below are some of my favorite toys geared toward James' growing imagination from buybuy BABY.