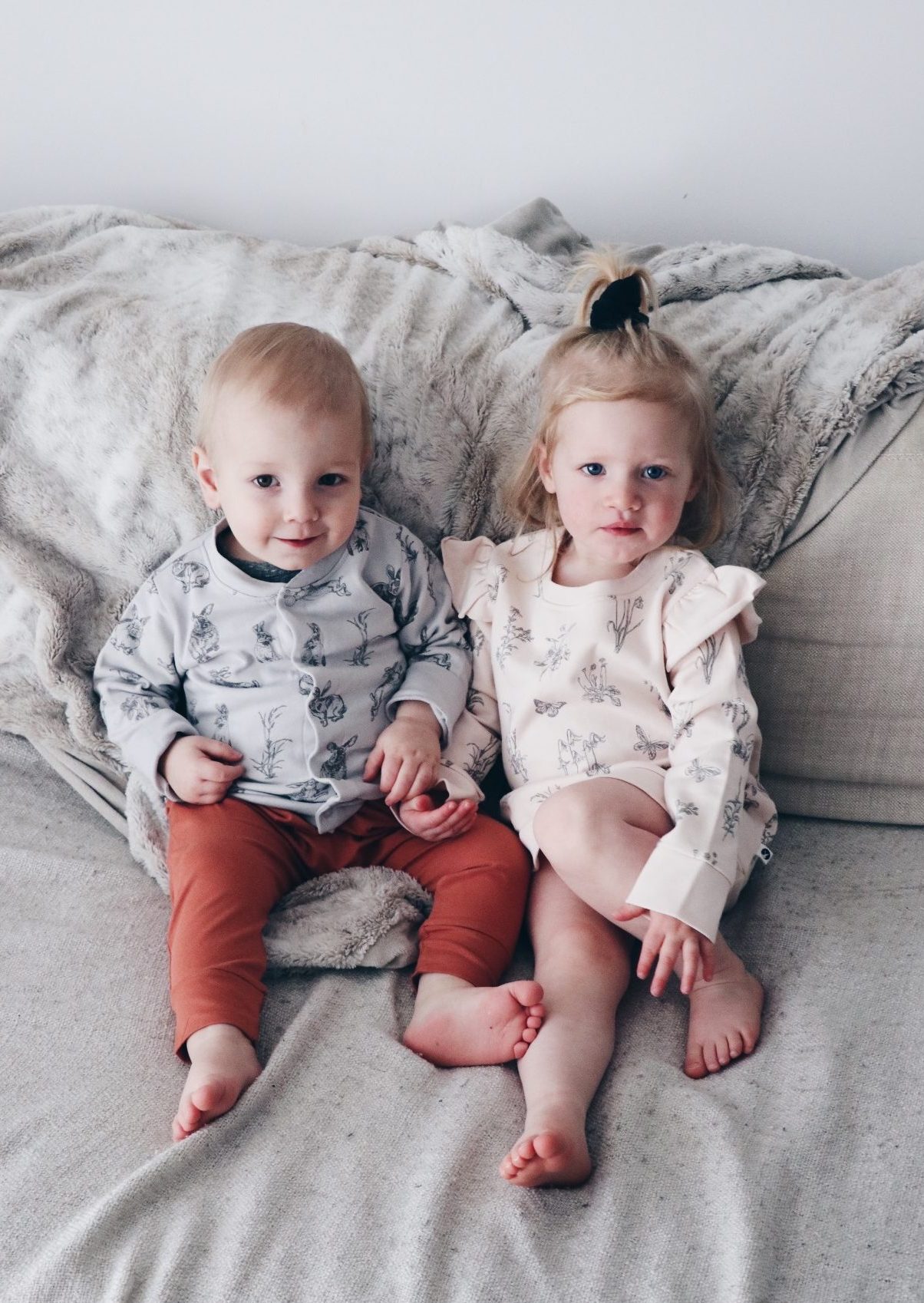 Holy cow. I cannot believe it has been a year since James, Blake, Katelyn, and I had our first date at Summerhouse Santa Monica. Actually, it feels more like it's been 5 years because – as dramatic as this sounds – it's seriously SO hard to remember life before Katelyn & Blake! Our families have become so close over the course of the last year (husbands included thank goodness) and I could not be more grateful. I honestly don't know what I would do without Katelyn as a friend, just this morning I was sending her rapid fire S.O.S. texts because James and I are having one of those days.
To read more about how we became basically instant bff's when we met a year ago, check out Katelyn's post on the importance of mom friends and my post about getting through those "hard" mom days! Which I couldn't do without Katelyn. We also drink a lot of wine together and talk about stuff OTHER than our toddlers, just FYI!
PS: If you scroll all the way to the end of this post you'll see some hilariously cute pictures of them from the past year! They were such little puff balls.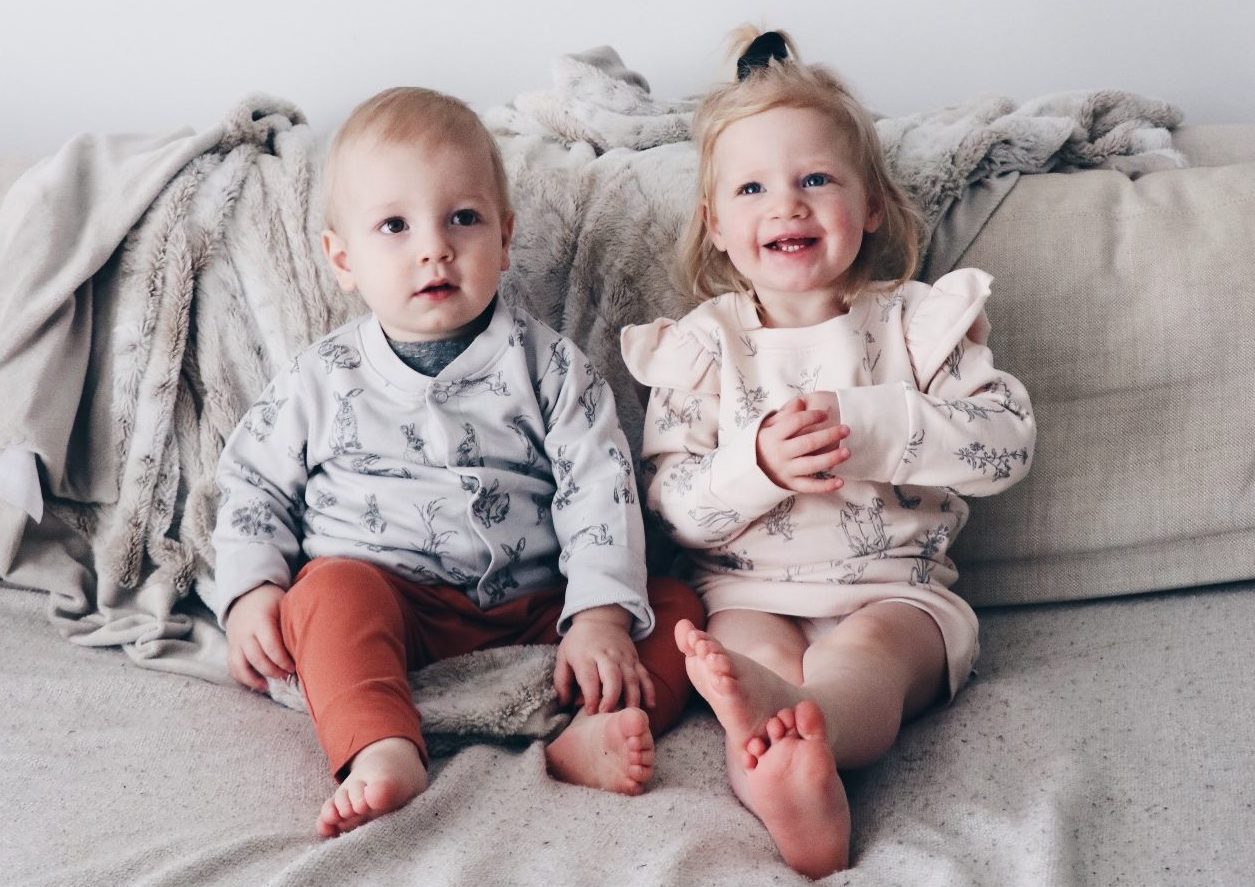 To celebrate Blake & James "one year anniversary" (lol) we have partnered with a bunch of our favorite brands to collect a bunch of our favorite baby products, and as a thank you for following along with us the past year, we want to give them all away to one of you!
Giveaway entry instructions are as follows!
(PS keep scrolling for individual photos + reviews of each item included in the giveaway)
Tag a mama friend in the comment section of the giveaway photo on both Instagram accounts

Leave a comment on this post and on Katelyn's post, letting us know what you would like to see more of on our blogs!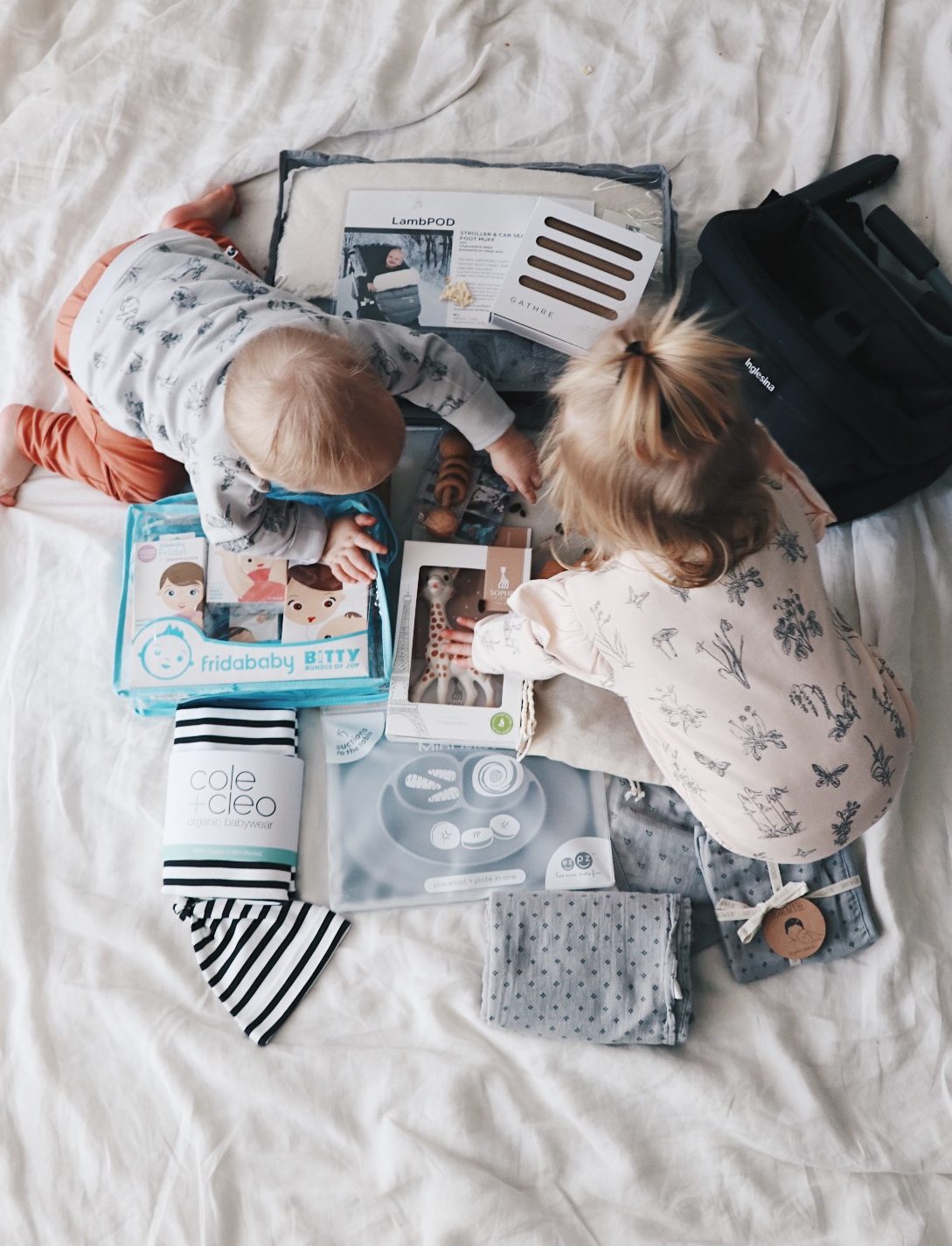 Below is what we will be sending the winner…
Ok, moving onto the goodies. Below are items that either one or both of us own and absolutely adore! We will be sending all of this to one lucky mama Good luck and thank you so much for following along with Blake & James this year, we would not be here without YOU!
Having a highchair that clamps on to your countertop is such a must, and the one by Inglesina is top of the line and so easy to use! Katelyn and I both use our countertop highchairs ALL the time. Don't let the concept freak you out. I will admit, in the early days, I would put a pillow underneath just in case. But, as the mother of an extremely heavy baby, I'm here to ensure you that these contraptions are 100% safe!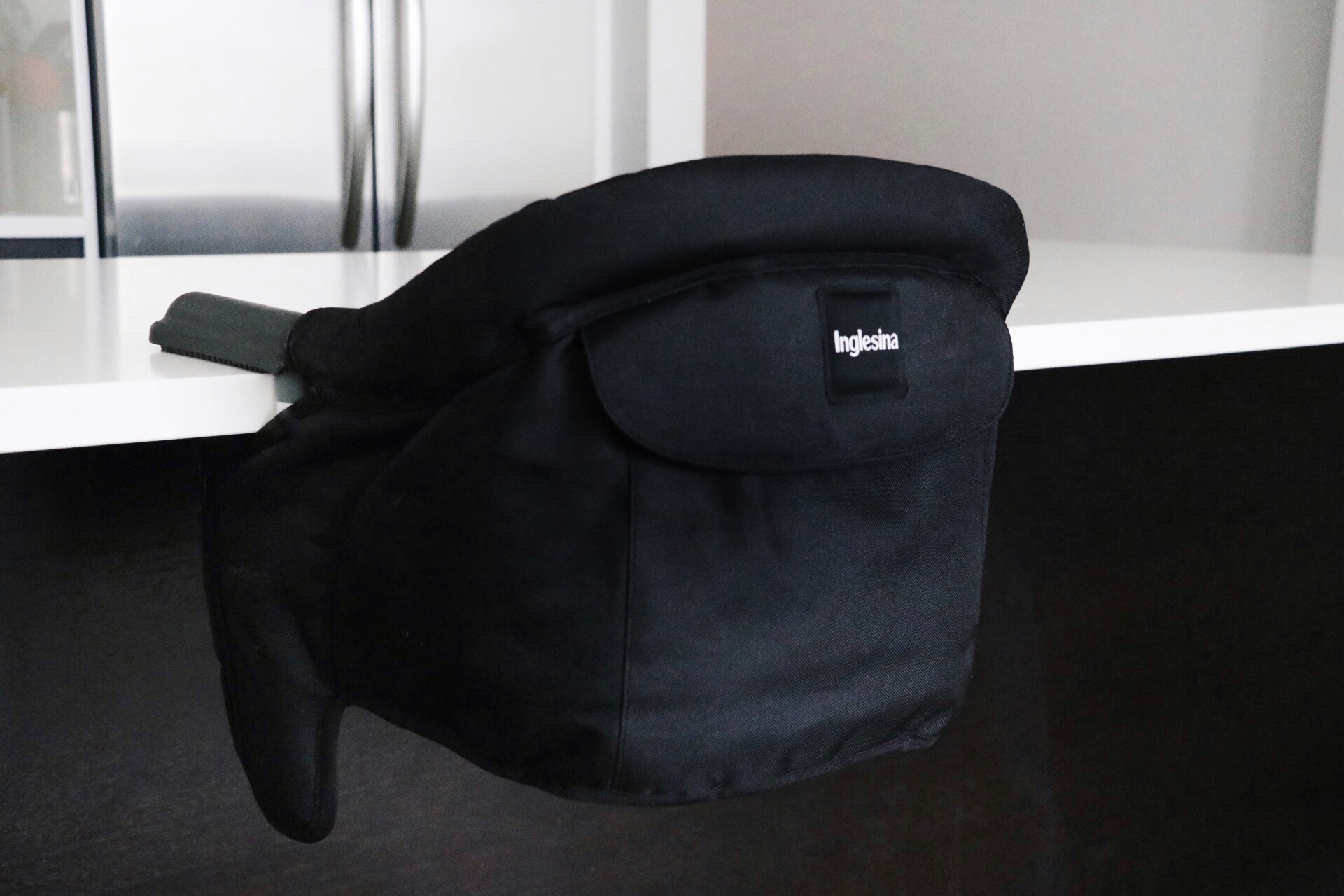 Katleyn swears by this footmuff by 7 A.M. Enfant! Also, Blake thinks the baby on the package is James LOL. This cover is so so soft, and for sure a necessity if you live in a cold weather state! To see what this cover looks like out and about, check out Katelyn's post on Winter Essentials!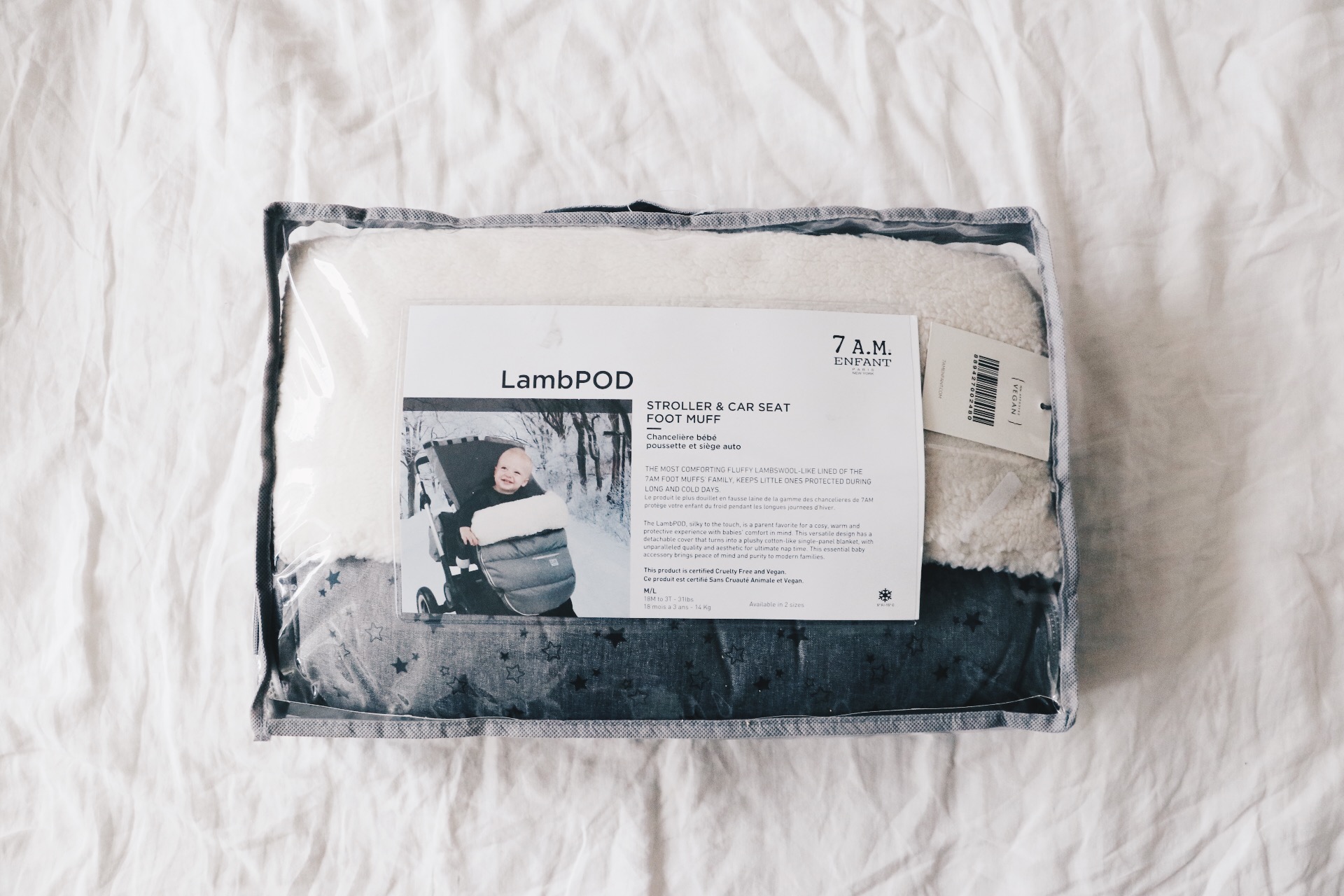 The to die for outfits that Blake & James are wearing in this pics (scroll for more outrageously cute pics of them cuddling on the couch) are from Burrow & Be, a super unique + organic clothing brand from New Zealand! Not only do they have the sweetest prints and

I'm sure you have heard of Gathre, and if not, run – don't walk – to their website! Their products are PHENOM. Gathre makes the most beautiful + high quality + leather mats. We are giving away one of their gorgeous leather changing pads (spoil our babies much?!) but be sure to check out their floor mats are seriously amazing too. If you read my post about how to blend your baby's play area into your living room, you'll know that I'm ALL about modern + non-babyish floor mats!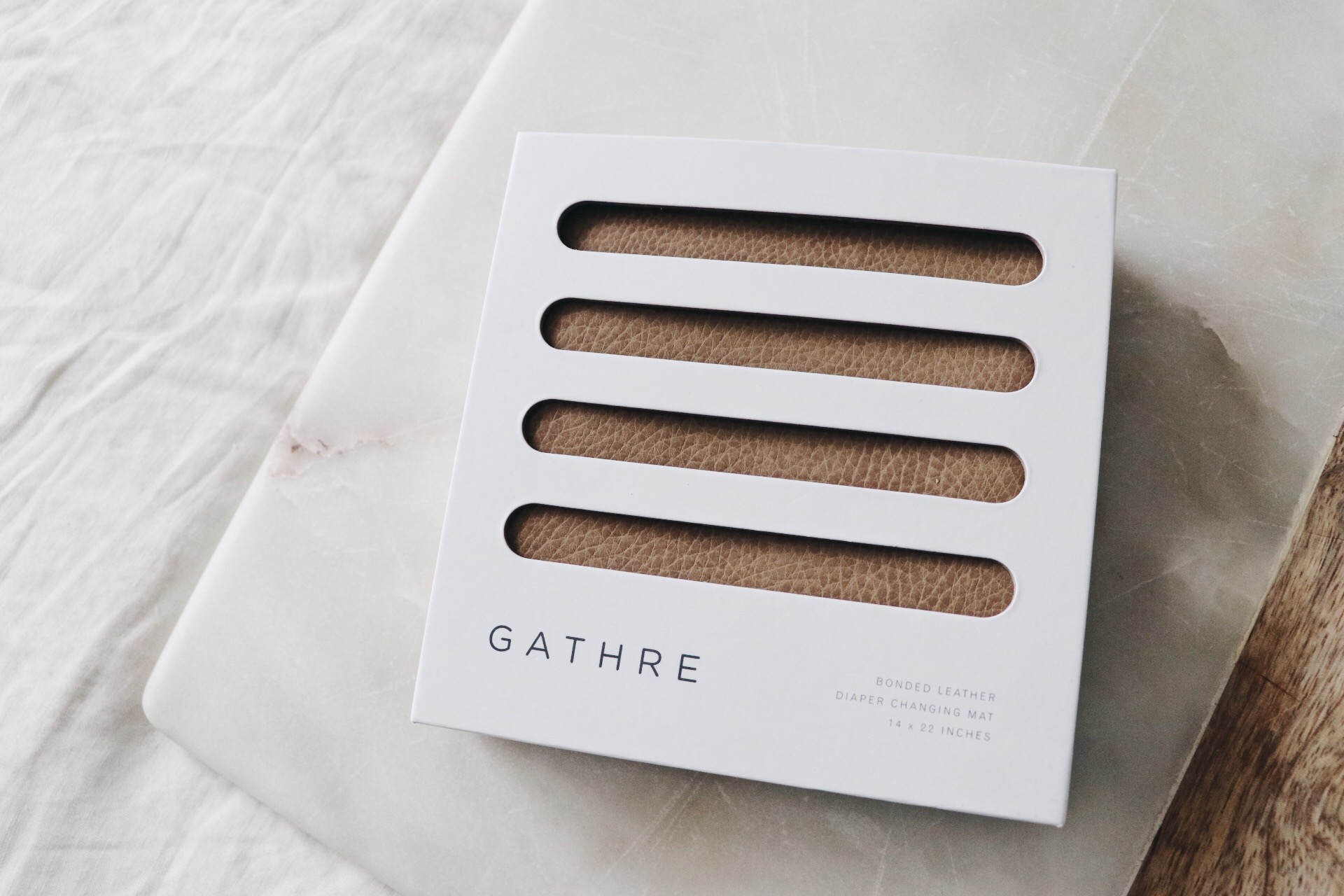 Okay. Fridababy is one of my absolute top favorite baby brands of all time. Fridababy products are so simple + foolproof, and the branding is so on point I can't even take it. The brand as a whole is literally hilarious. On a more serious note though, we would not have been able to survive the first 6 months with James with out Fridababy's "Windi". James had major gas issues and this was a godsend for us! Their NoseFrida (AKA the snot sucker) is a non-negotiable, you need it.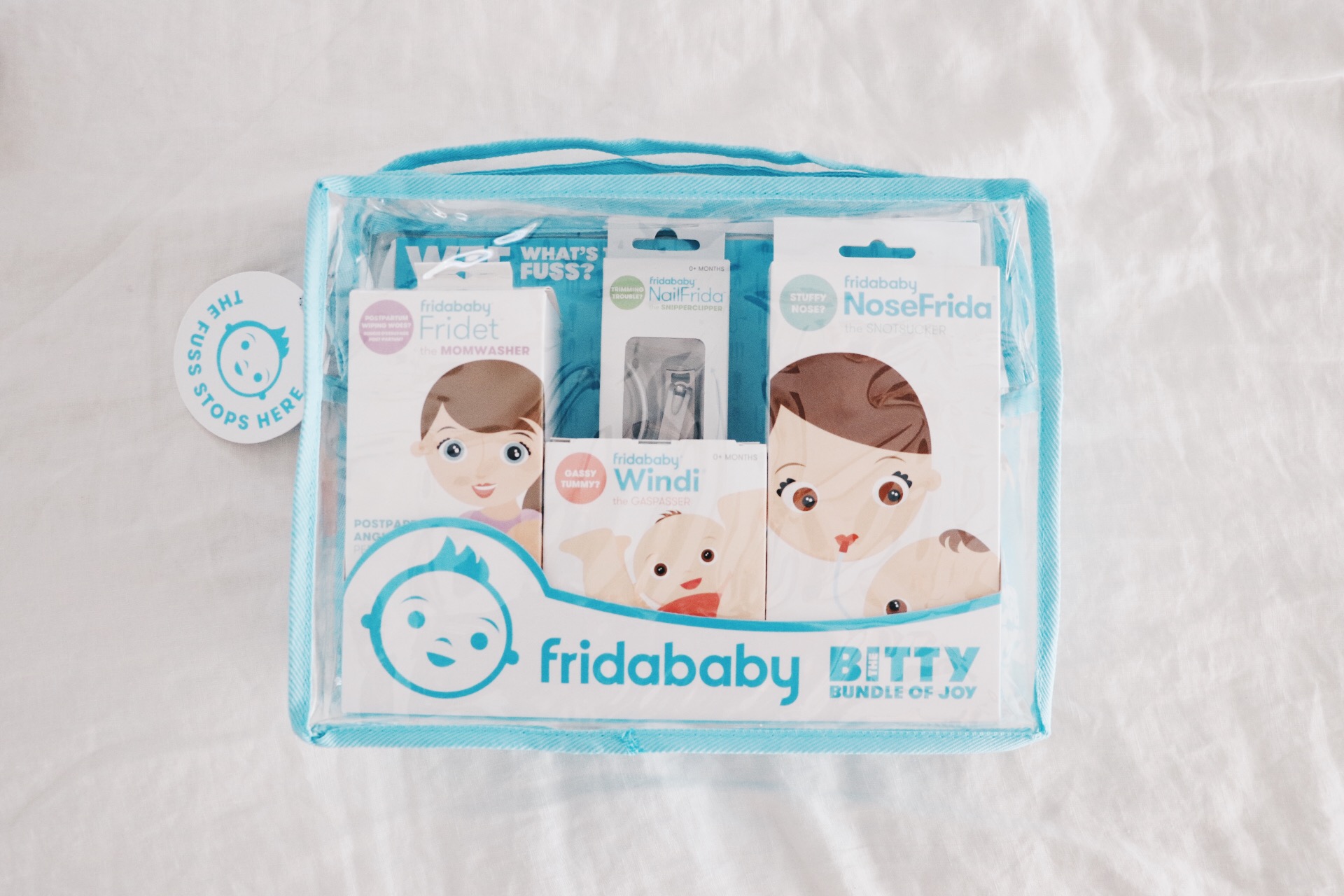 We all know Sophie. We all love Sophie. Sophie needs no introduction! She is basically one of the most well known baby staples of all time. Sophie lived in between James' poor little gums through every one of his major teething phases! Did you know she has been around since the 1960's?!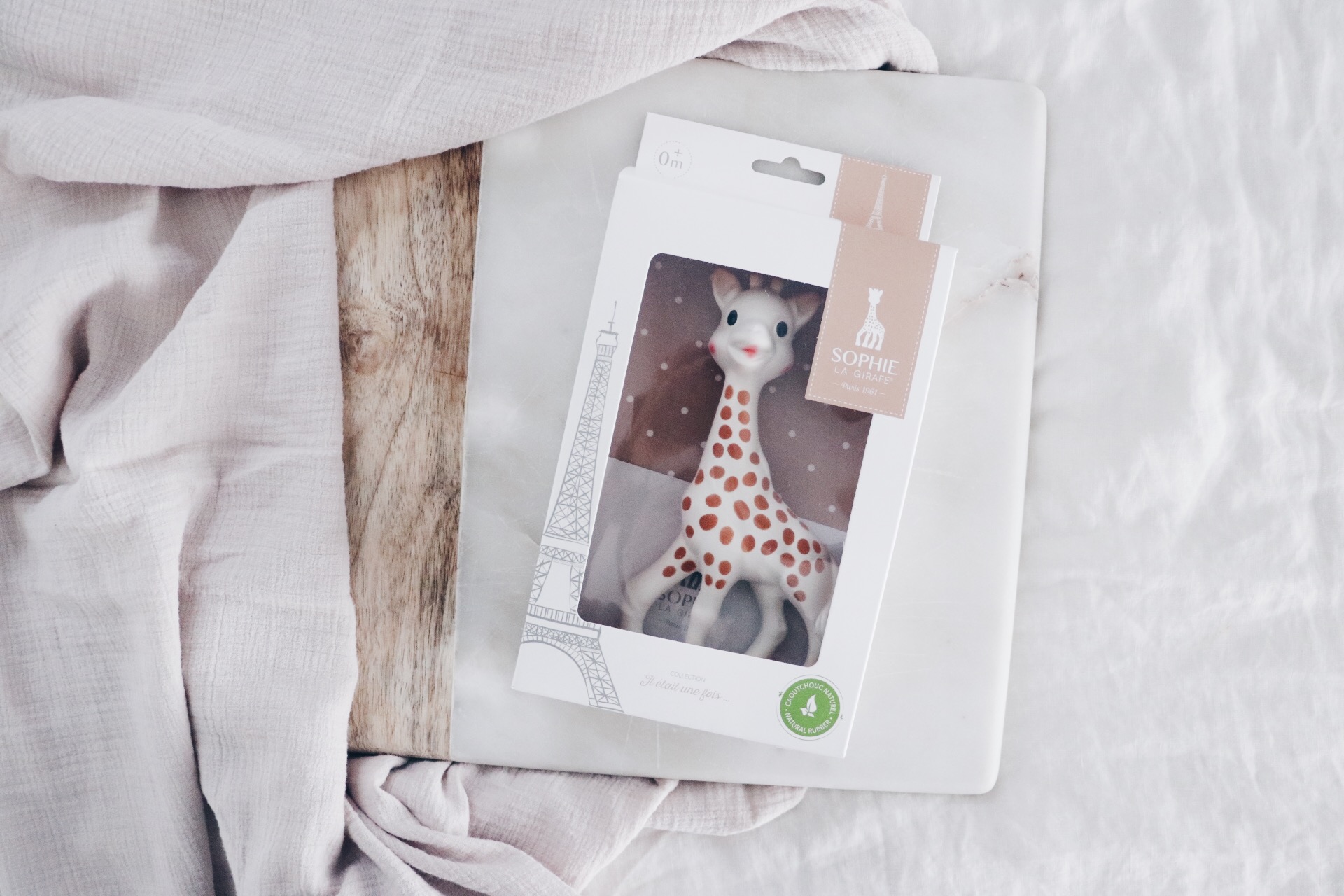 If you follow me on Instagram, you probably see James eating out of his EzPz placemat basically every day. Hummip, anyone? (Inside Insta-story joke.) But for real, EzPz products are on the top of my list for the most used products in our house! They suction to the countertop, they hold the most perfectly measured our toddler food portions, and washing all of their products is a breeze!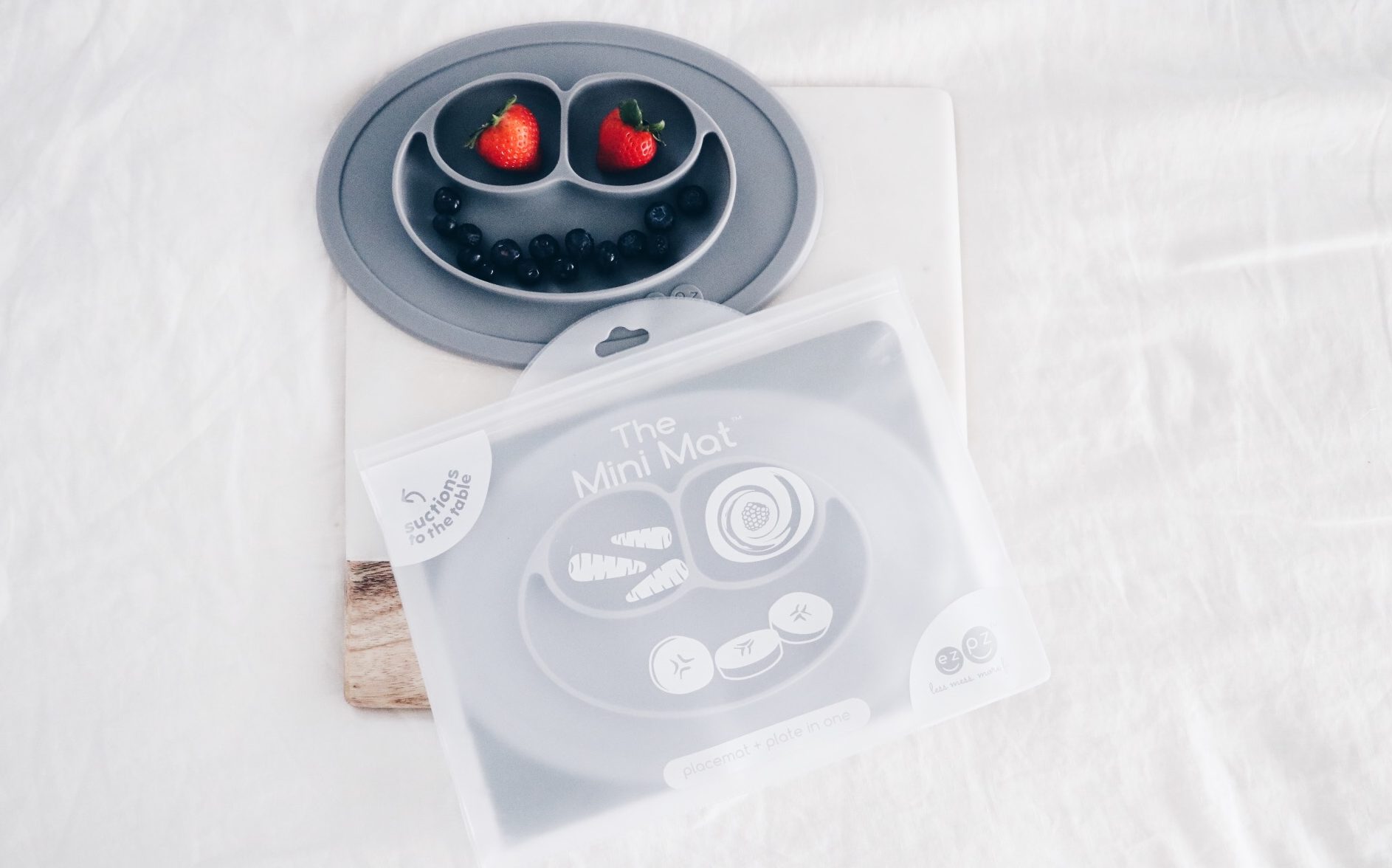 Wooden toys are where it's at, and Banor Toys has the best wooden toys! Before I had James, I read a lot about how babies love to chew on wood (?!) and I didn't believe it until I saw it with my own eyes. It's true, they do. Also, there is something so refreshing about the simplicity of all the Banor Toys products. Children do not need flashing lights, loud noises, tacky colors, etc. And your house doesn't need those things either. The minimalism Banor offers is good for both child and mama!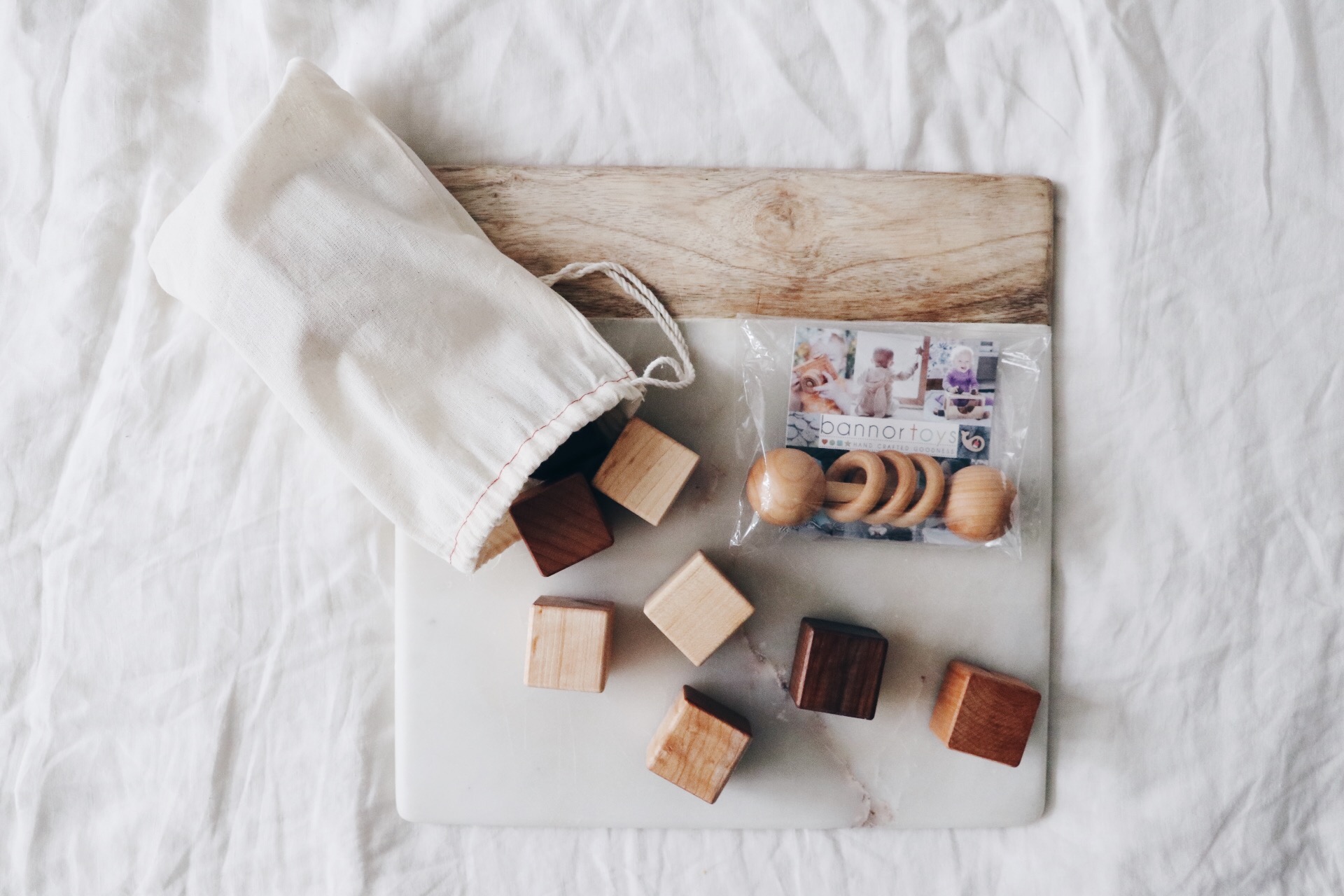 Speaking of beautiful + minimalistic baby products, Cole & Cleo is one of our favorite brands for organic everyday onesies, bodysuits, cute baby hats, and blankets! The prints are everything I want in baby clothing: clean, simple, neutral! Anything from Cole & Cleo makes the perfect baby shower gift too, especially if you need something gender neutral.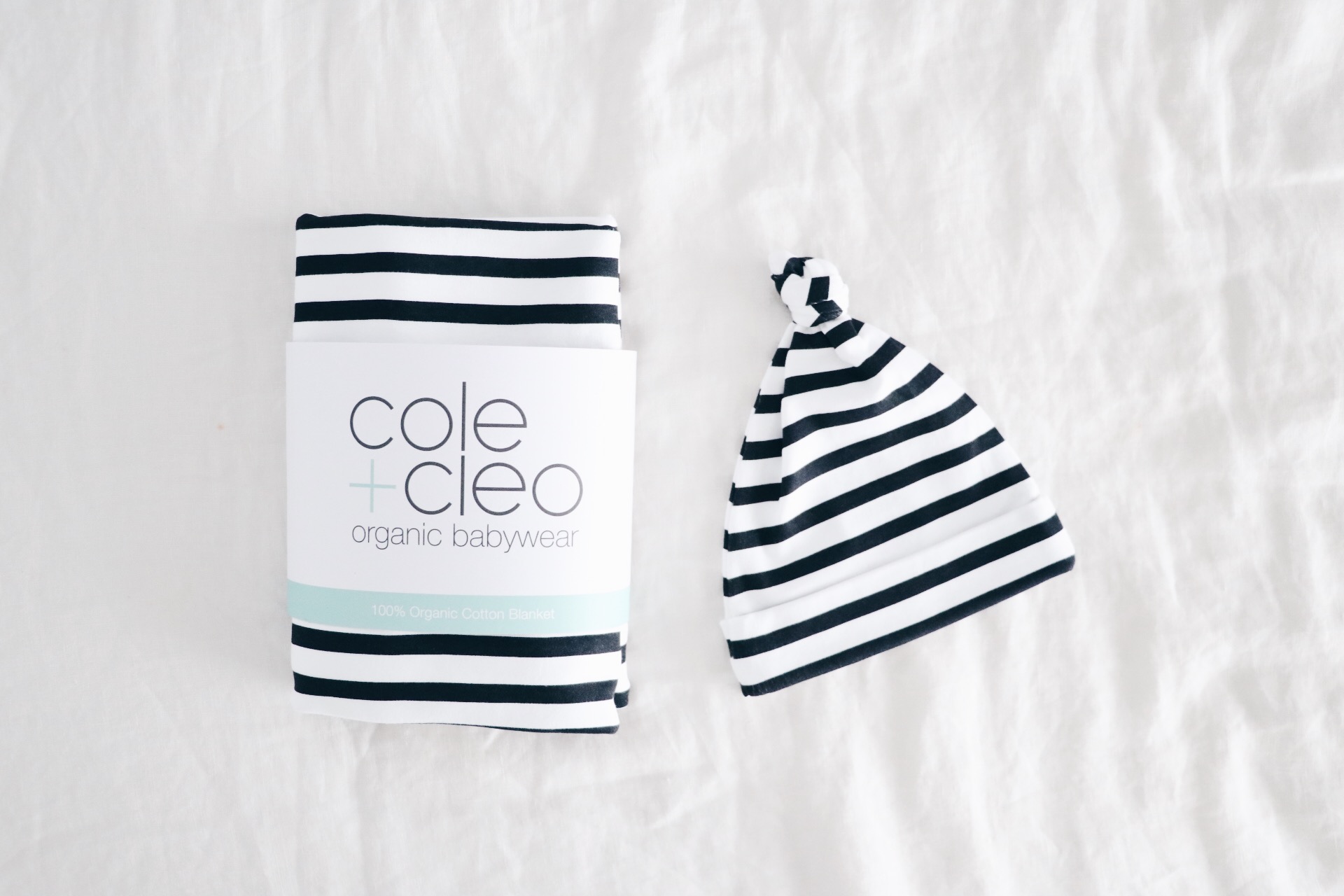 Tubby Todd is an amazing line of skincare products for babies, created by a mama who's baby had sensitive skin! All of the products are plant based and 100% natural, which is a must for both Katelyn and myself!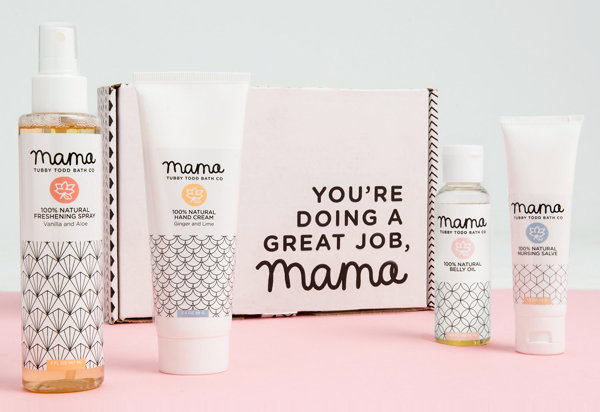 We can all use a buybuy BABY gift card! I'll never forget taking what felt like thousands of trips to BBB when James was first born. Then, we had some down time, and now we are back and forth like crazy again as he transitions into toddlerhood!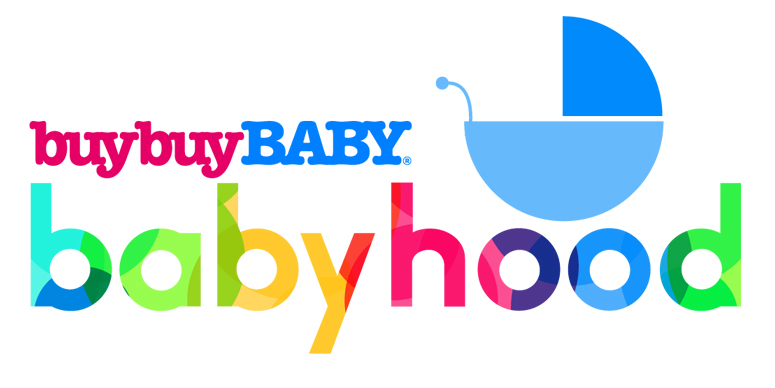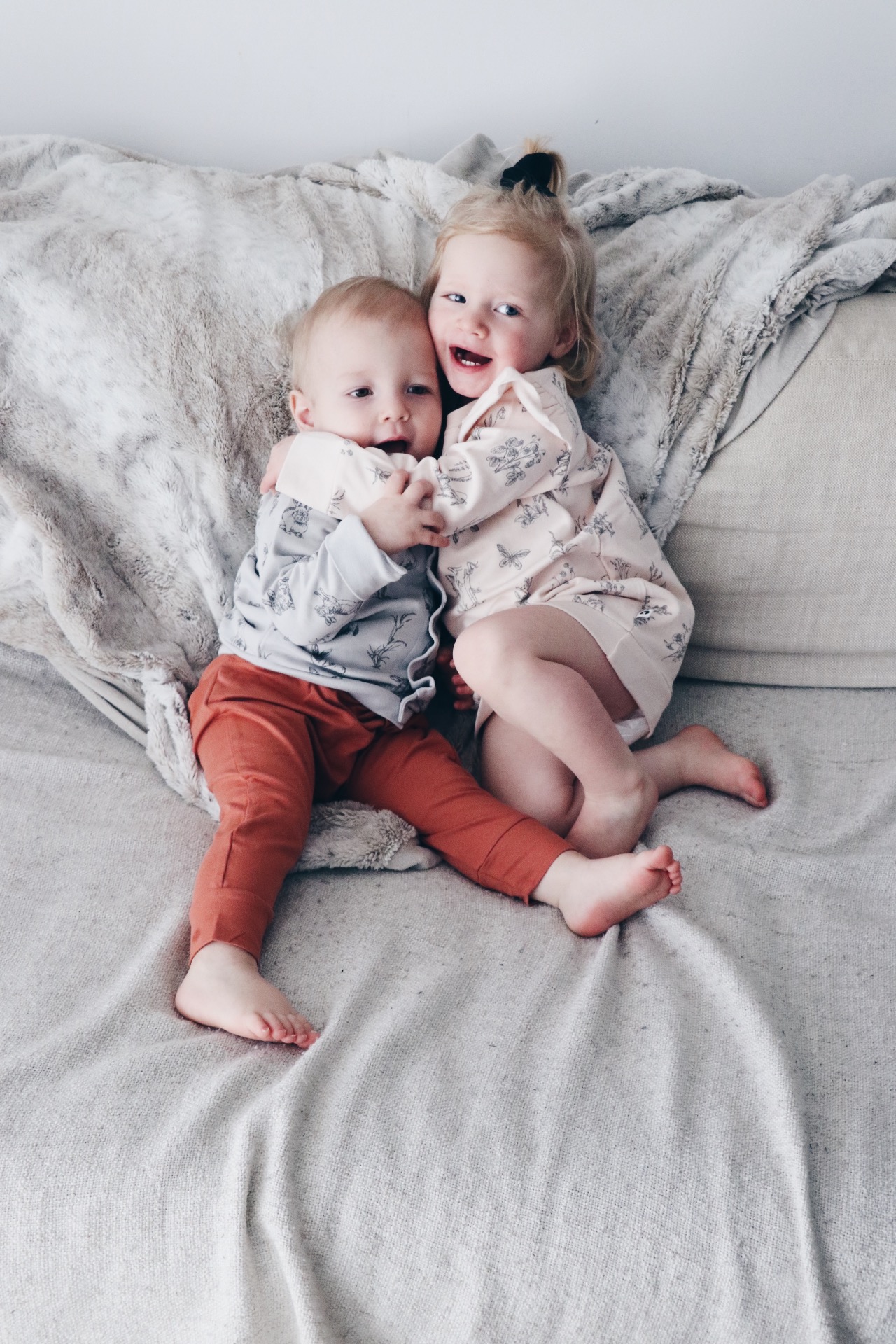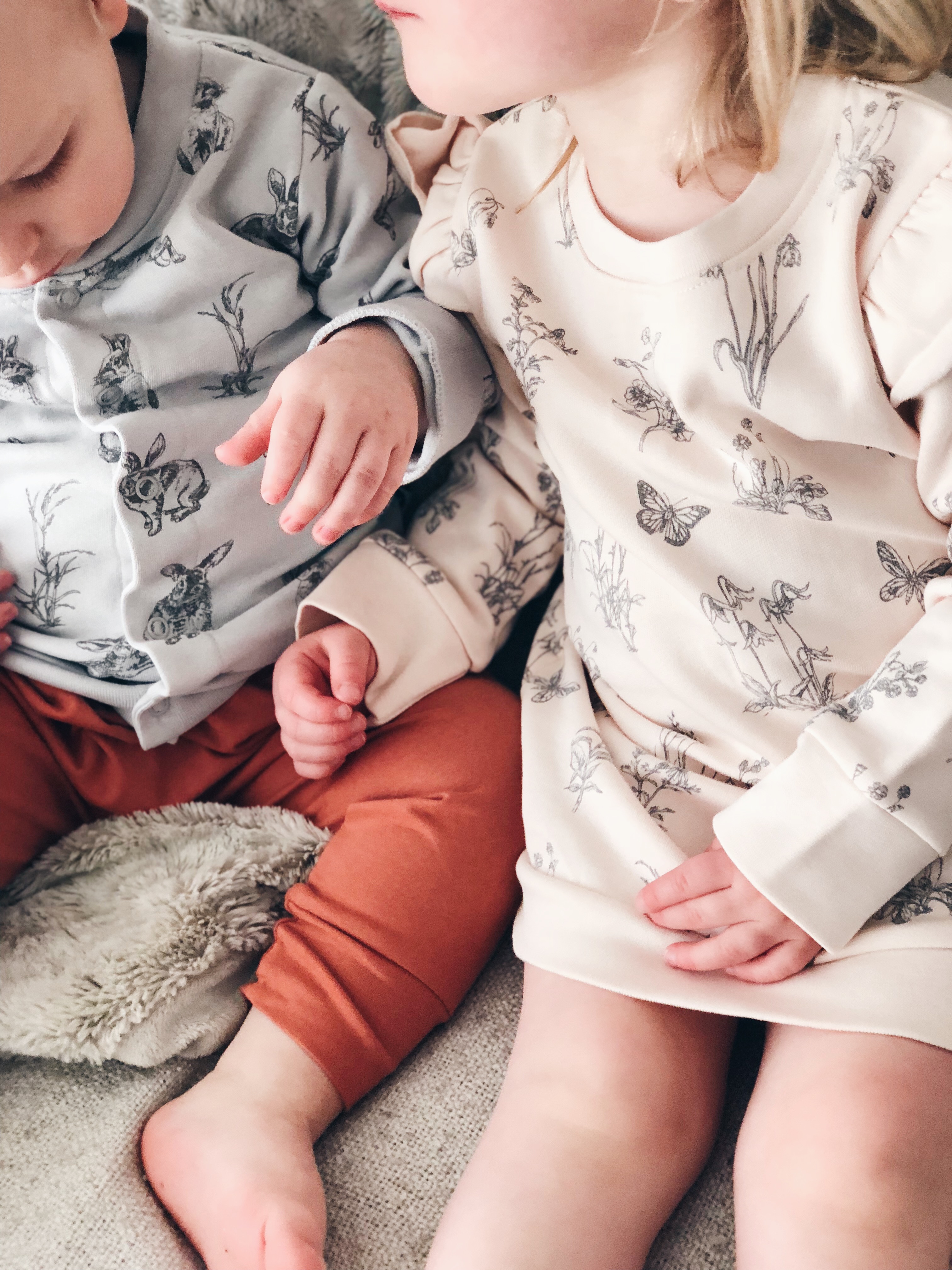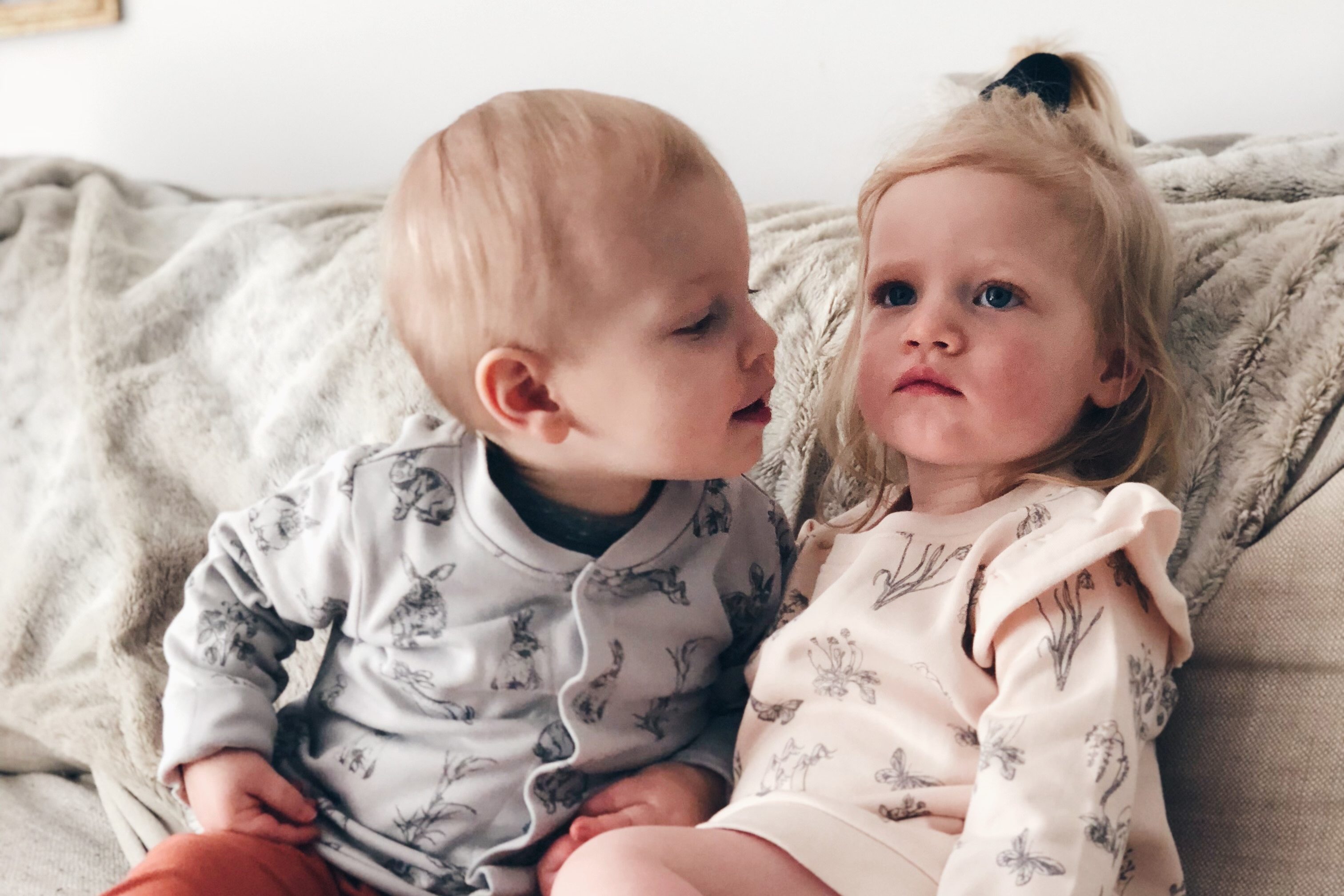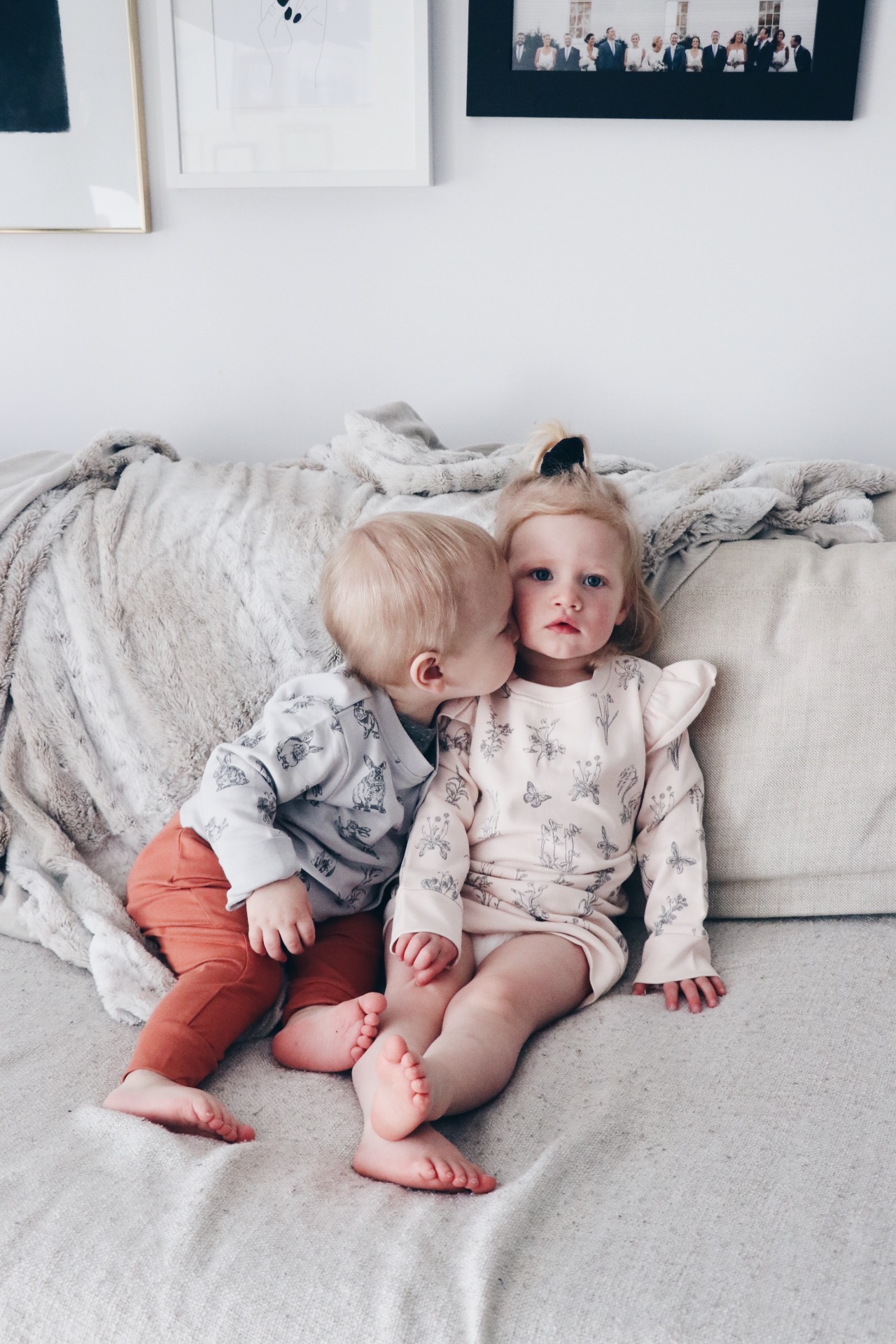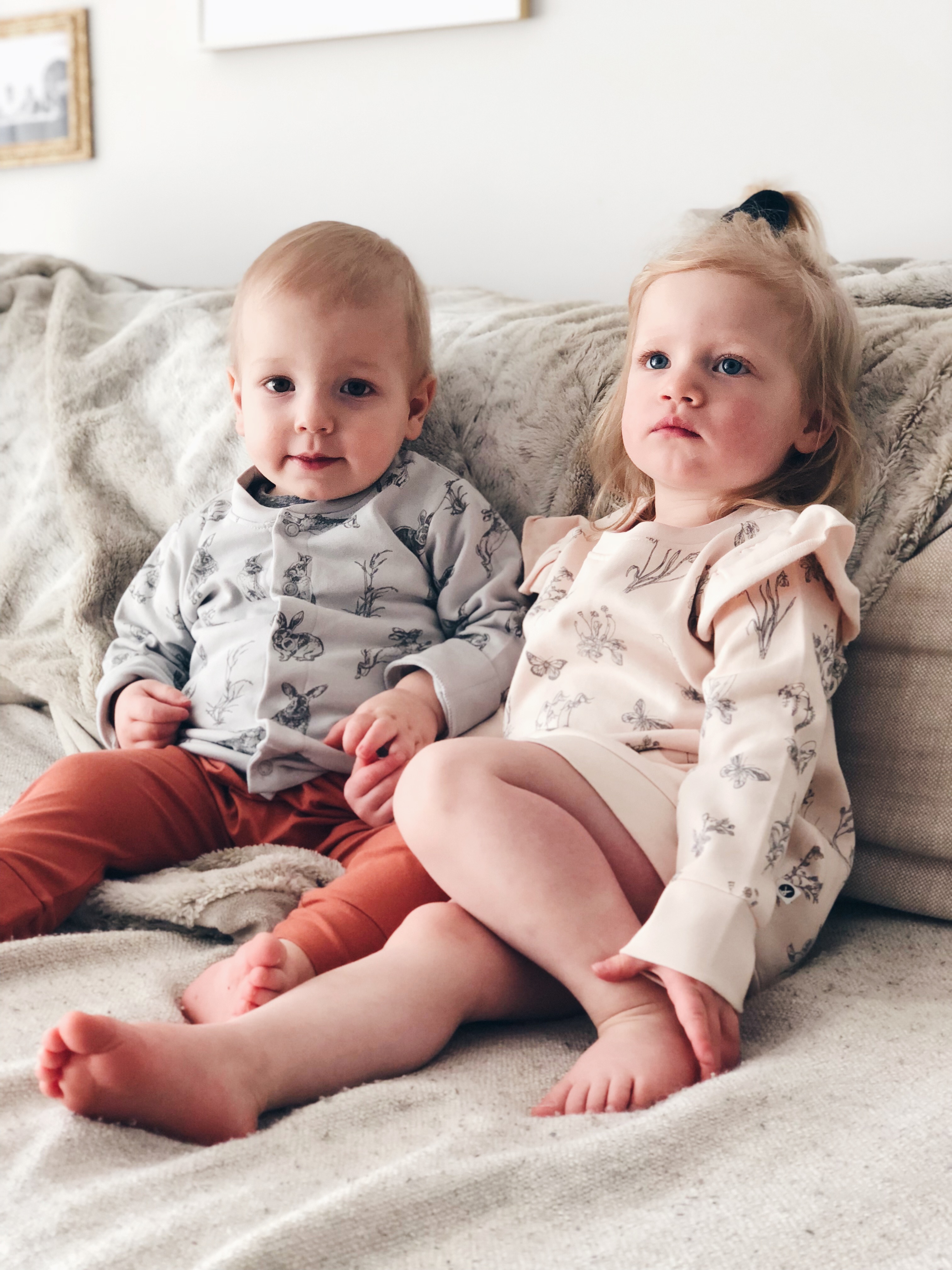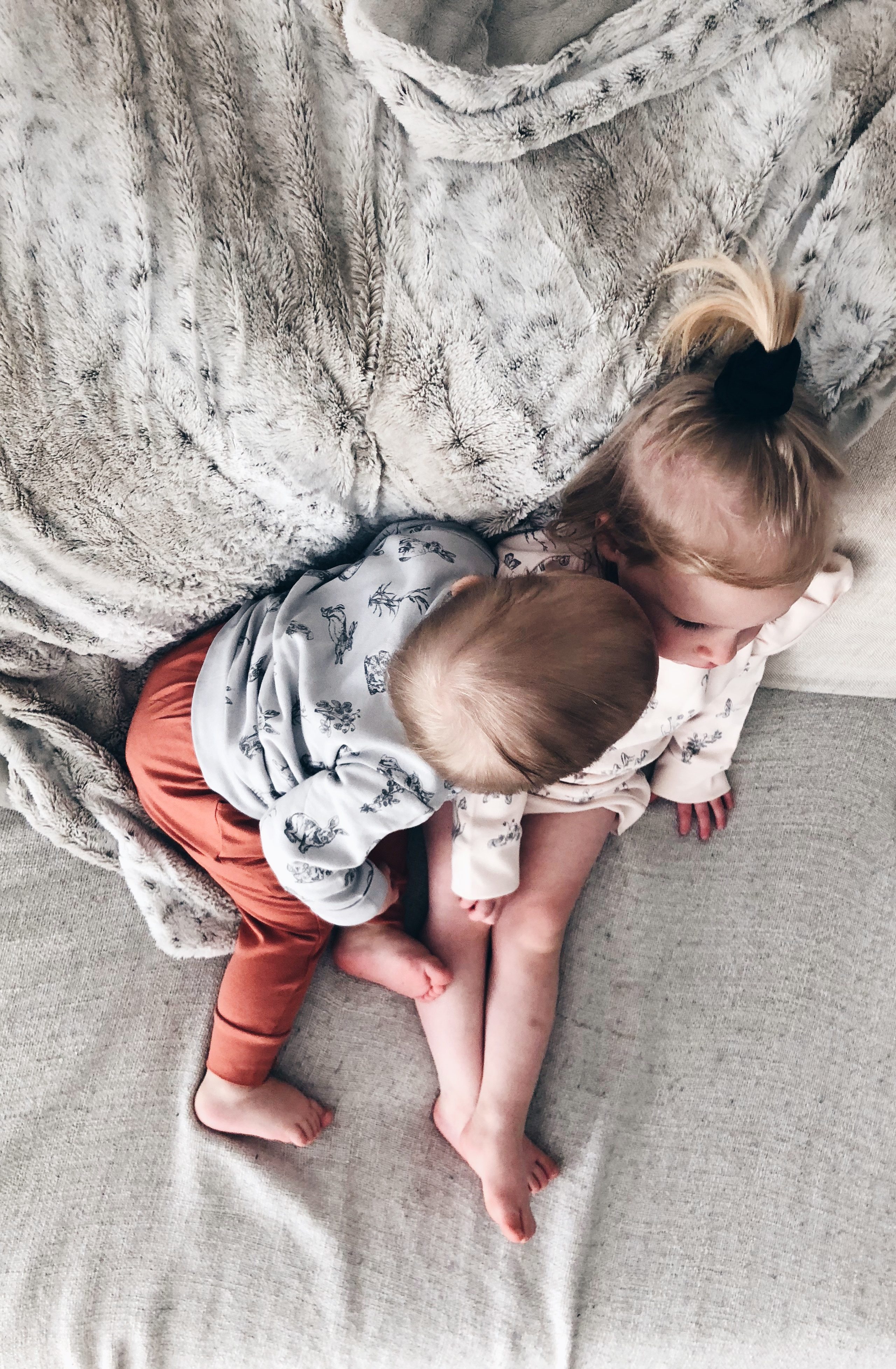 And now for some oldies but goodies from the last year!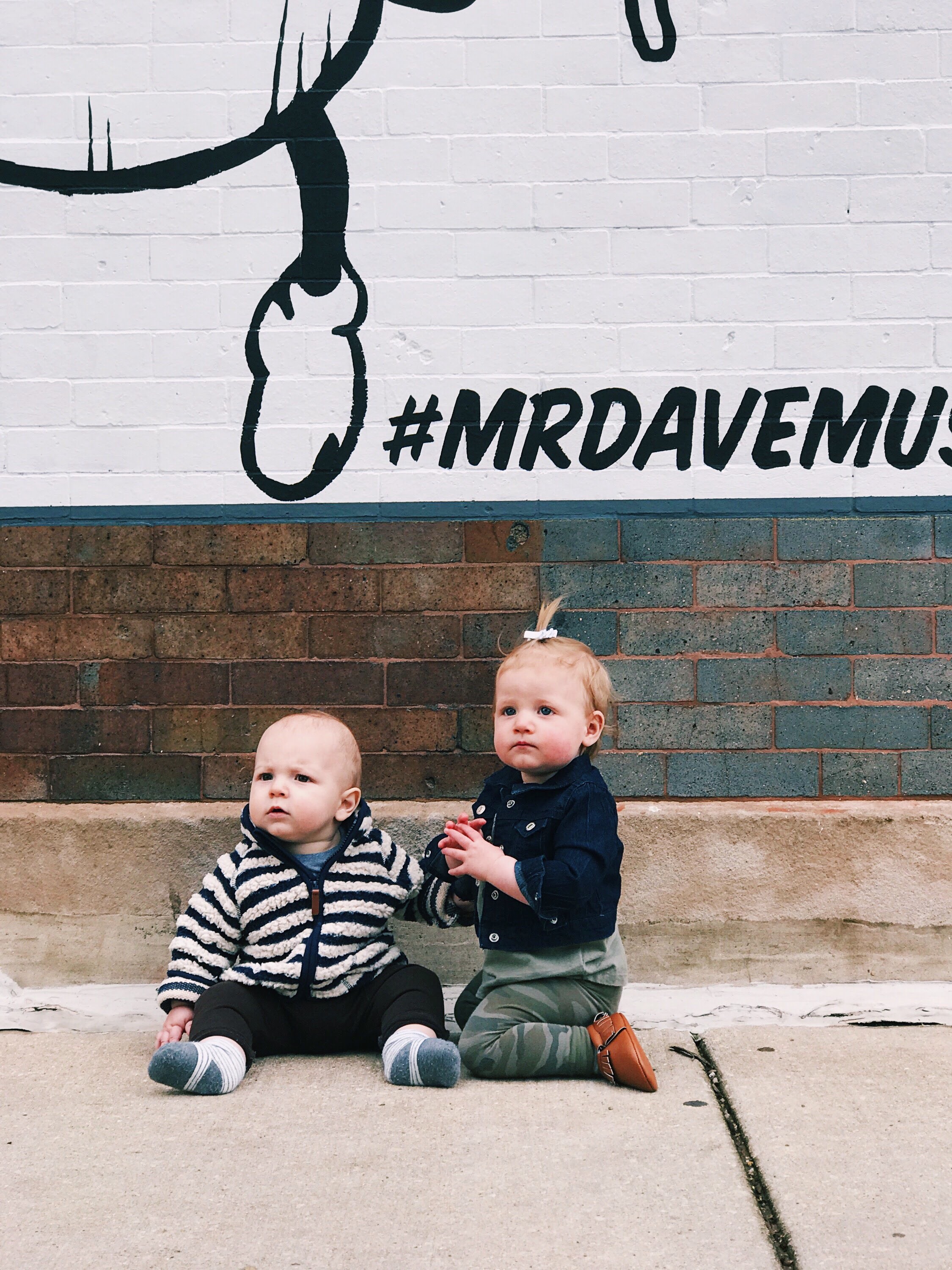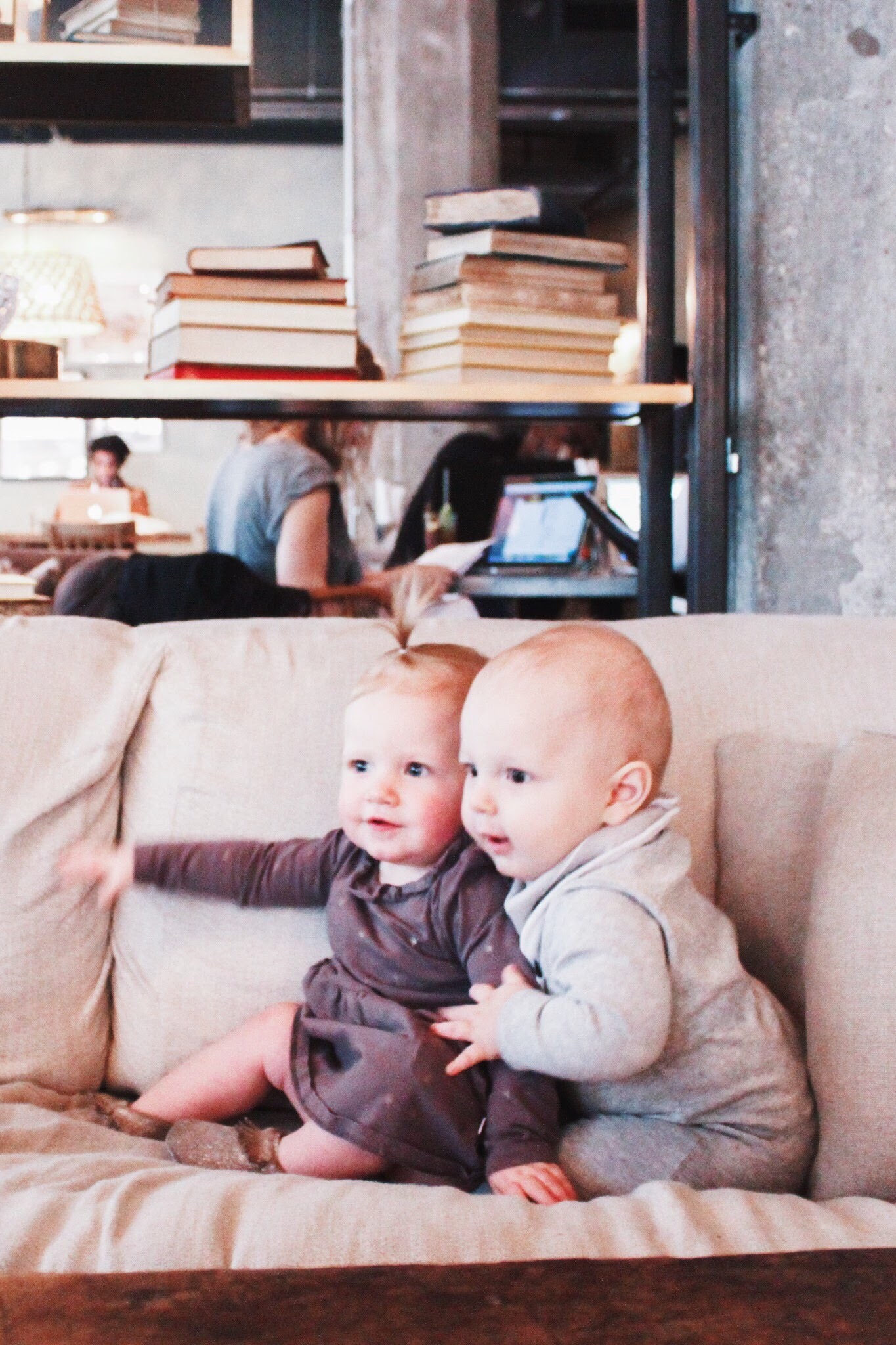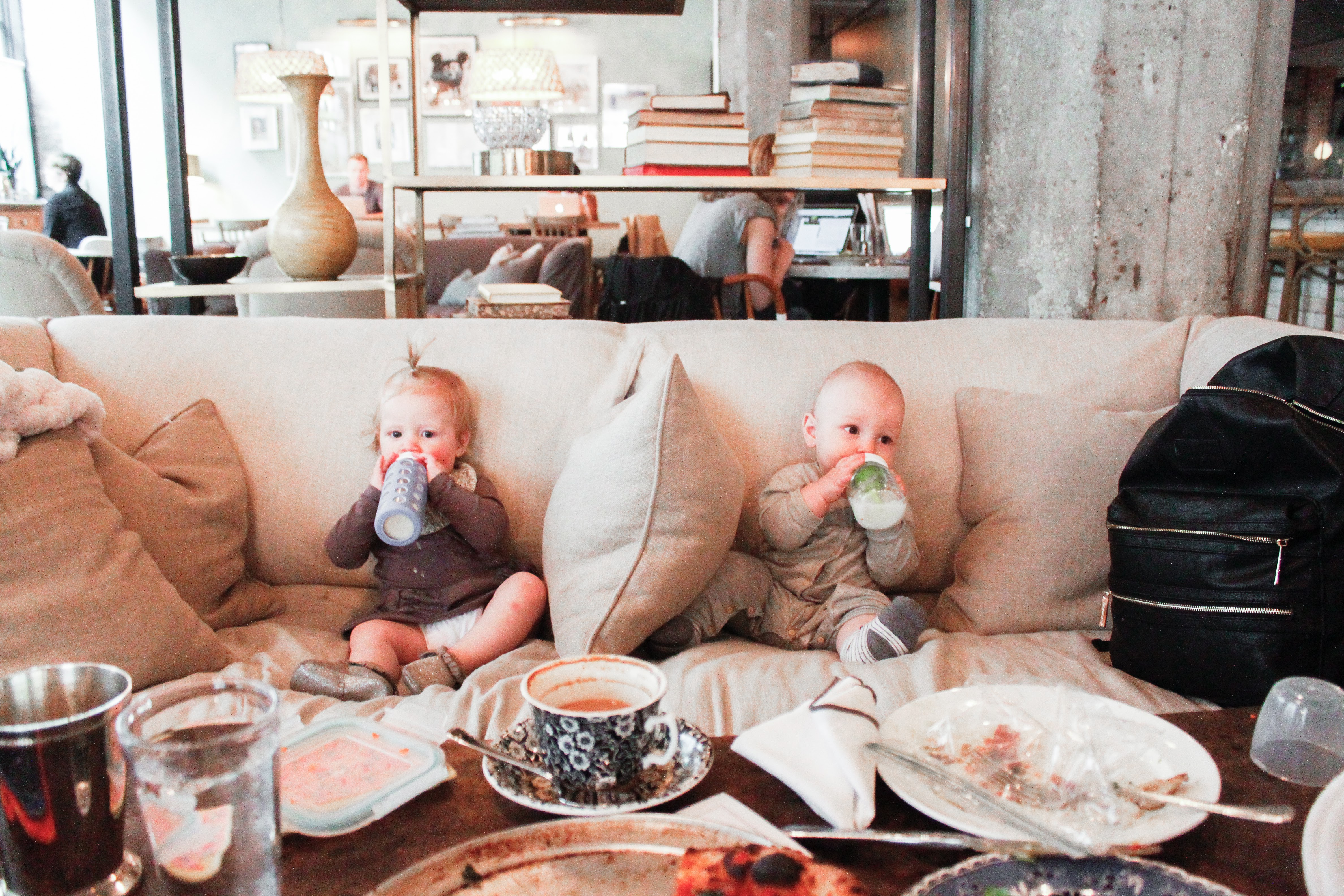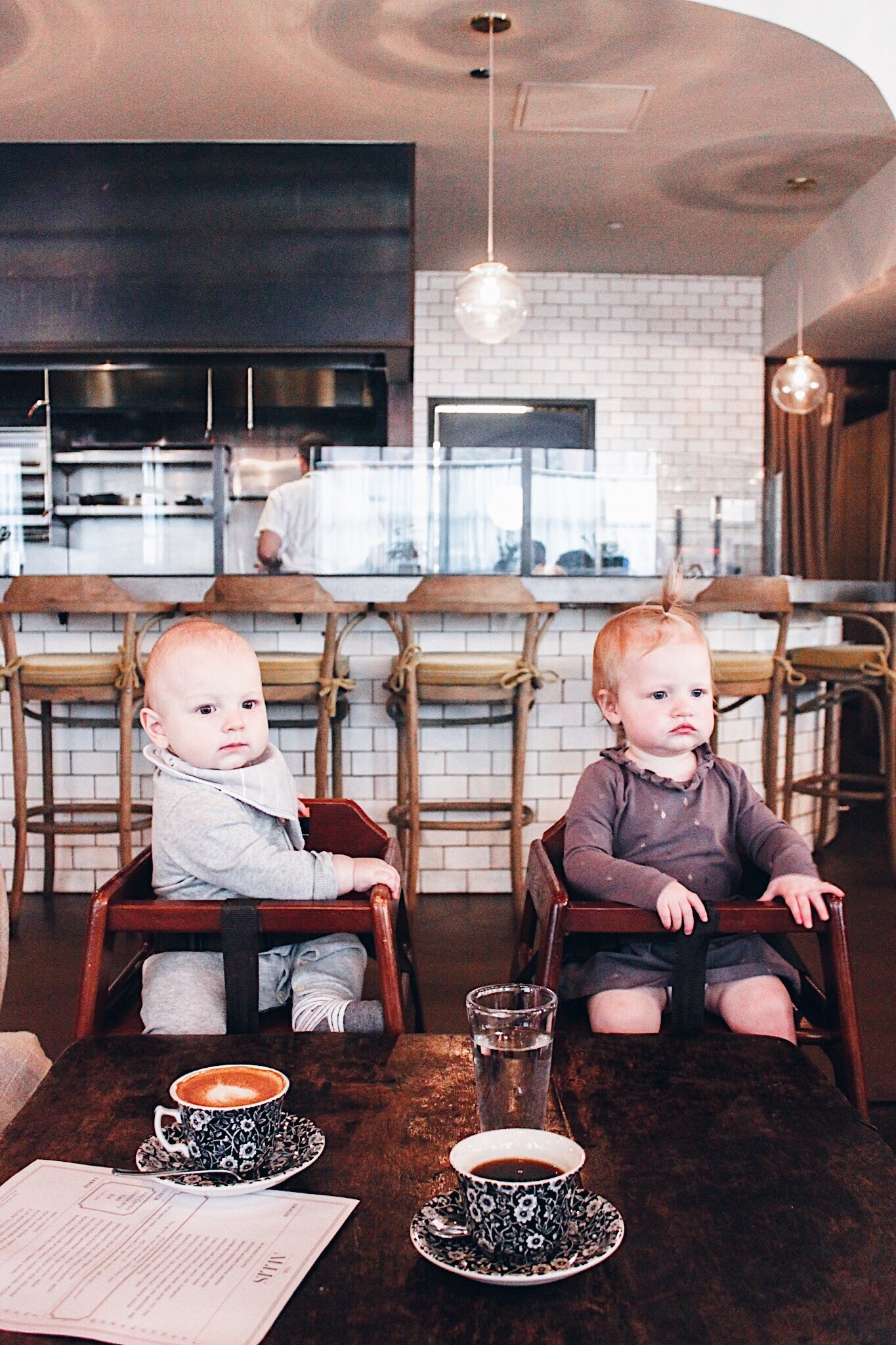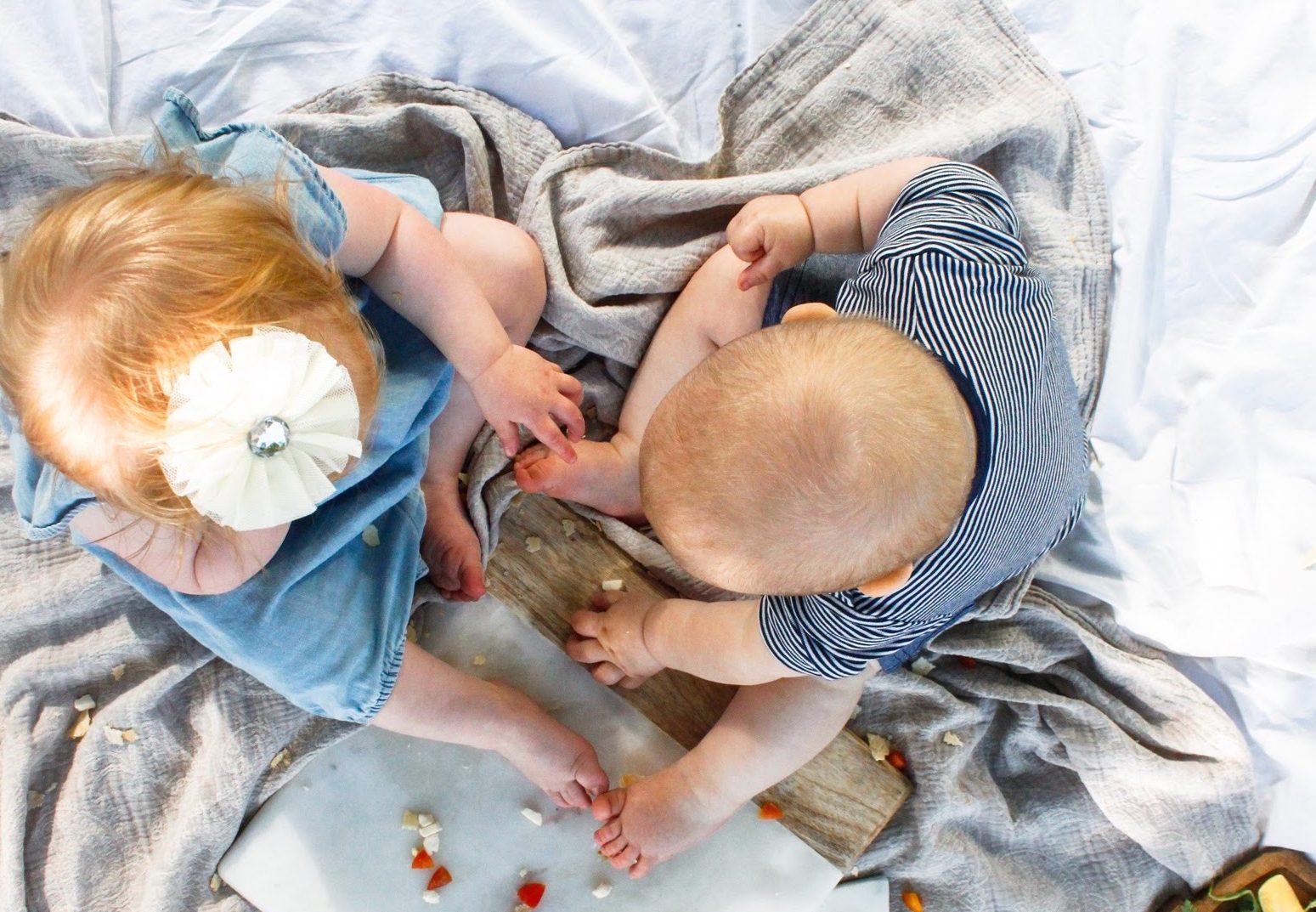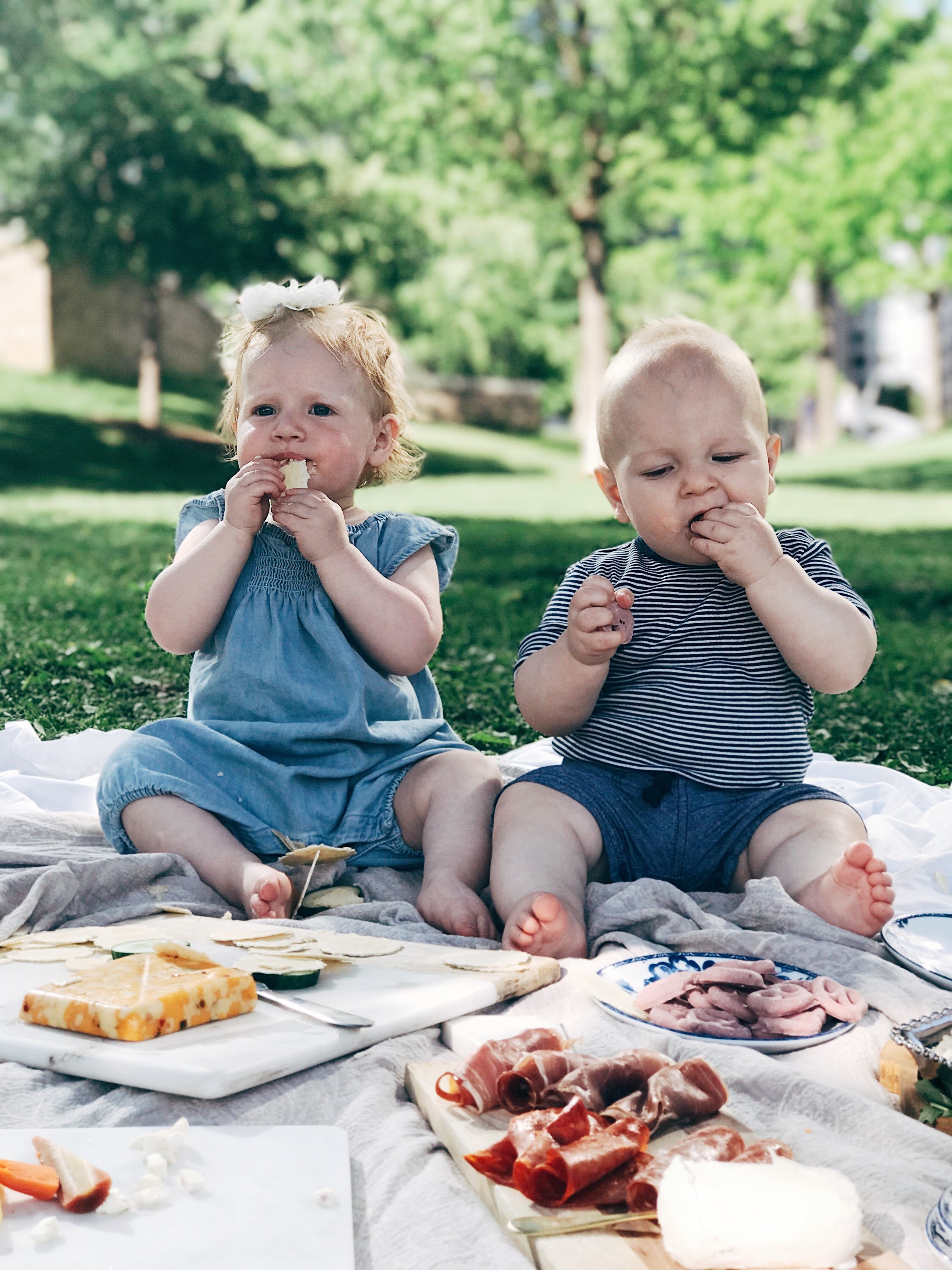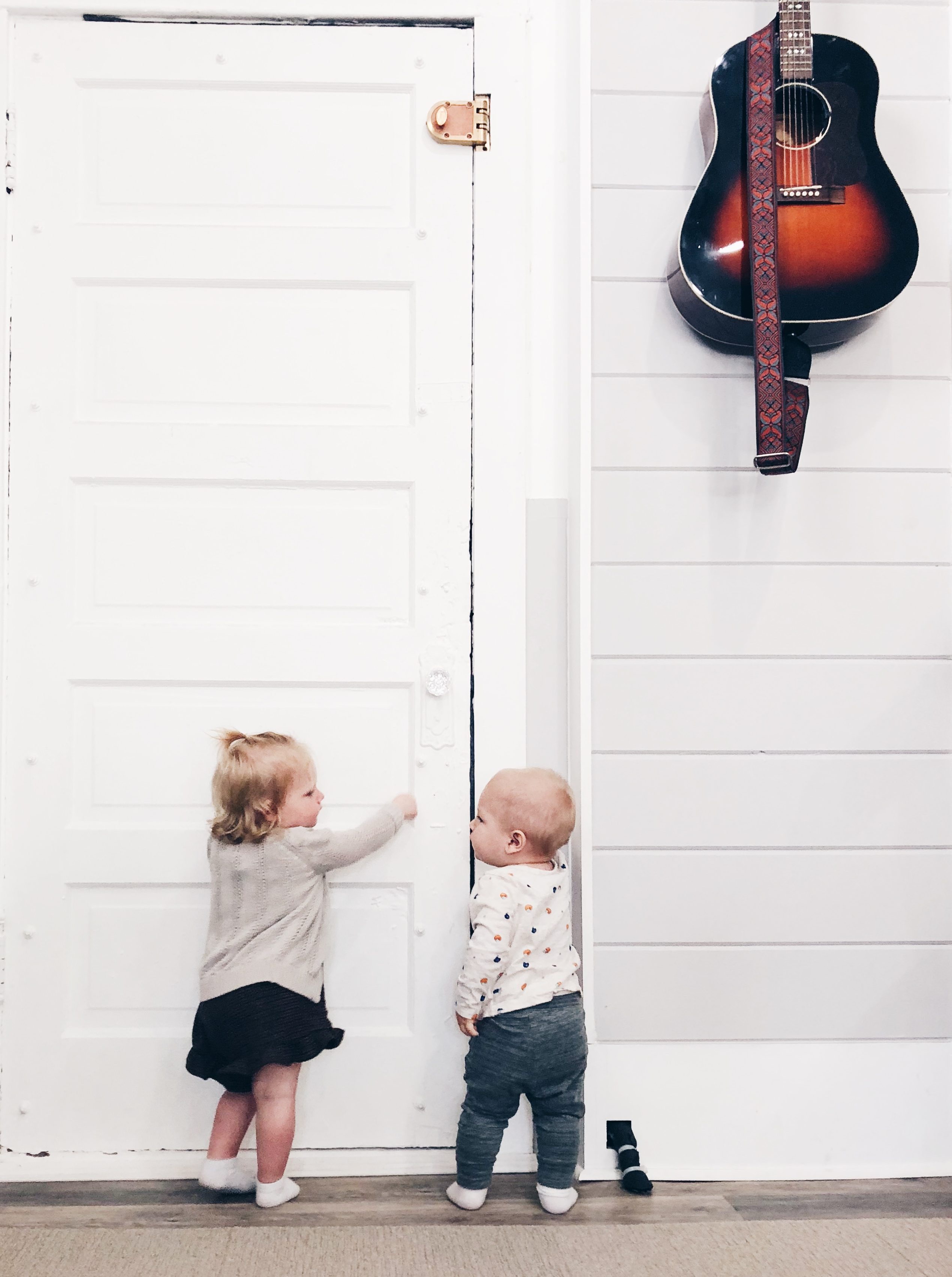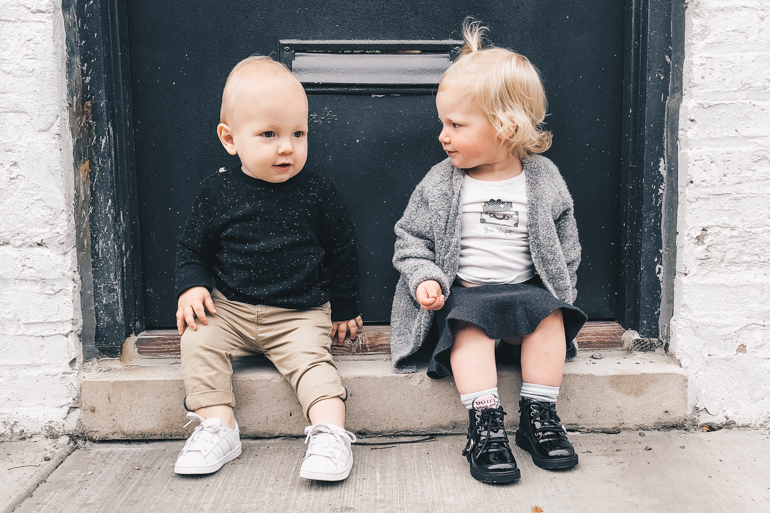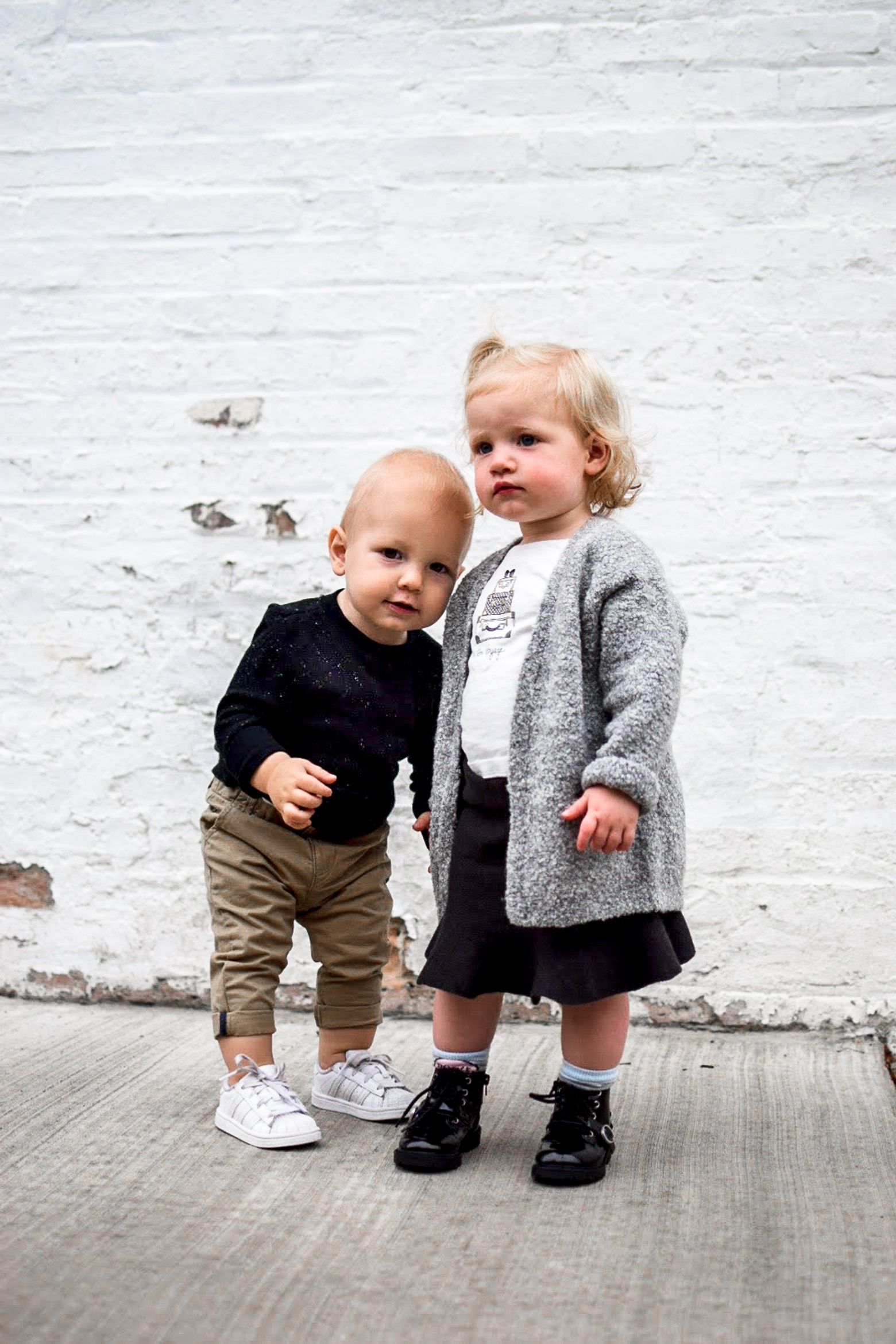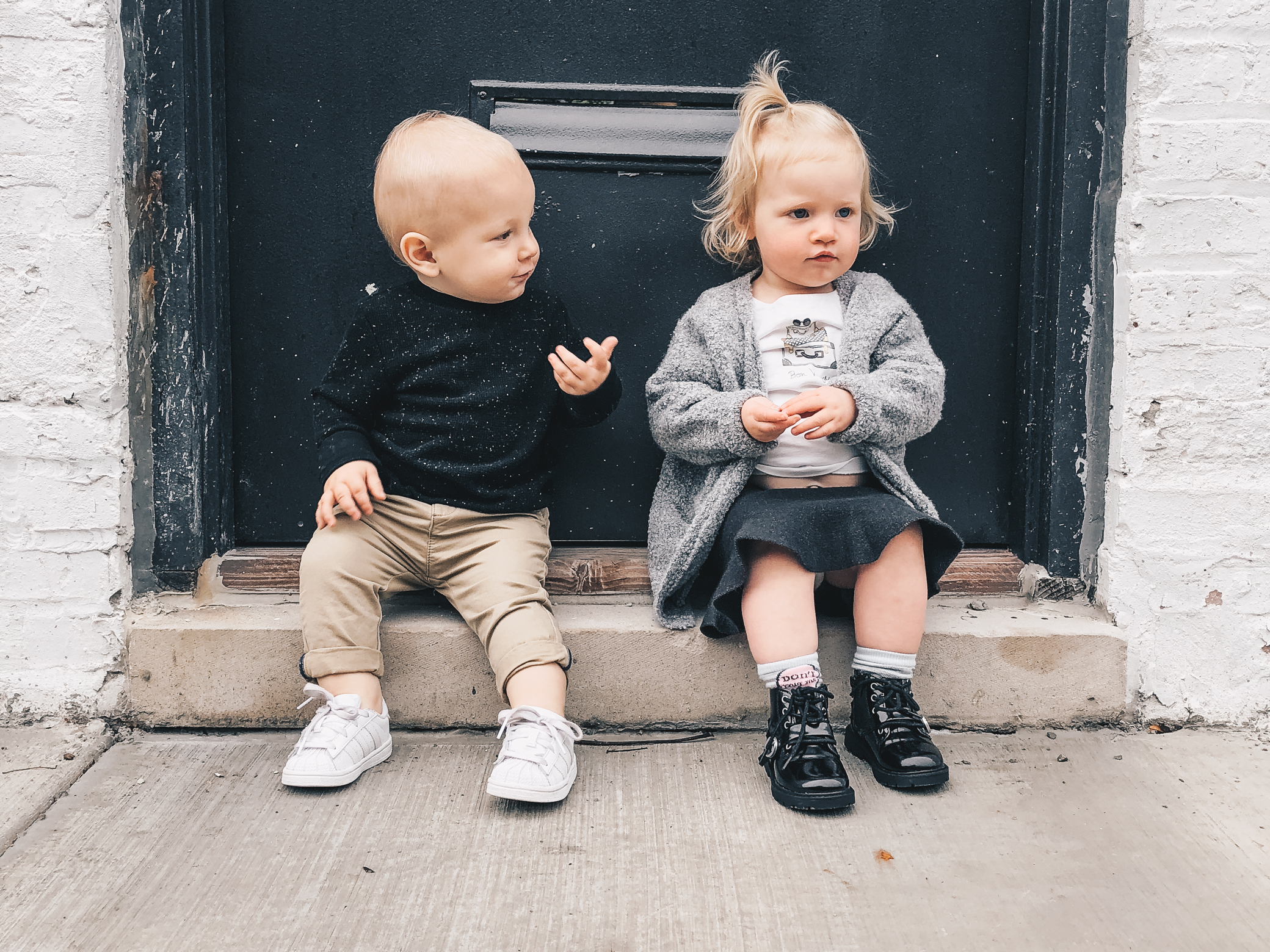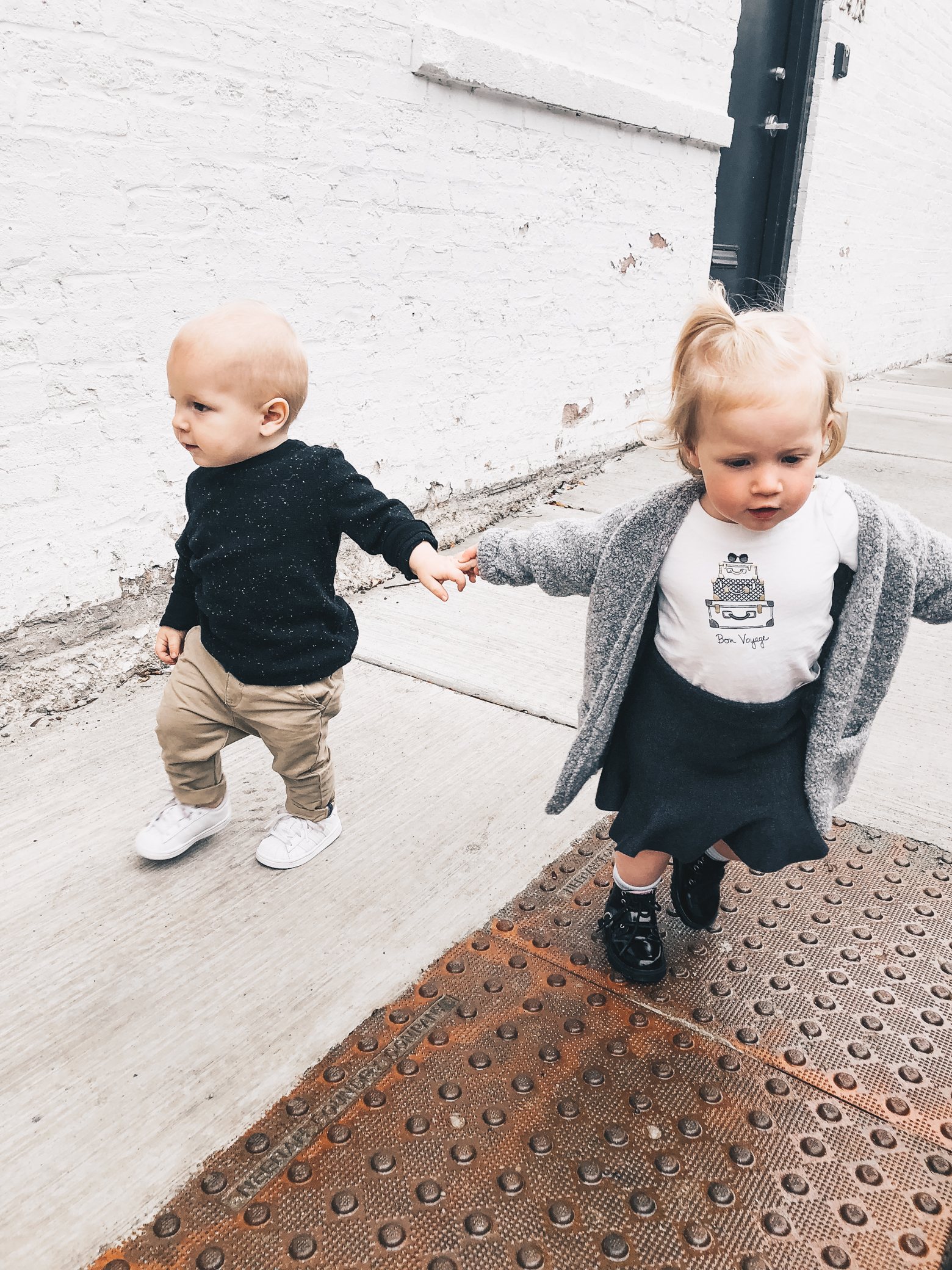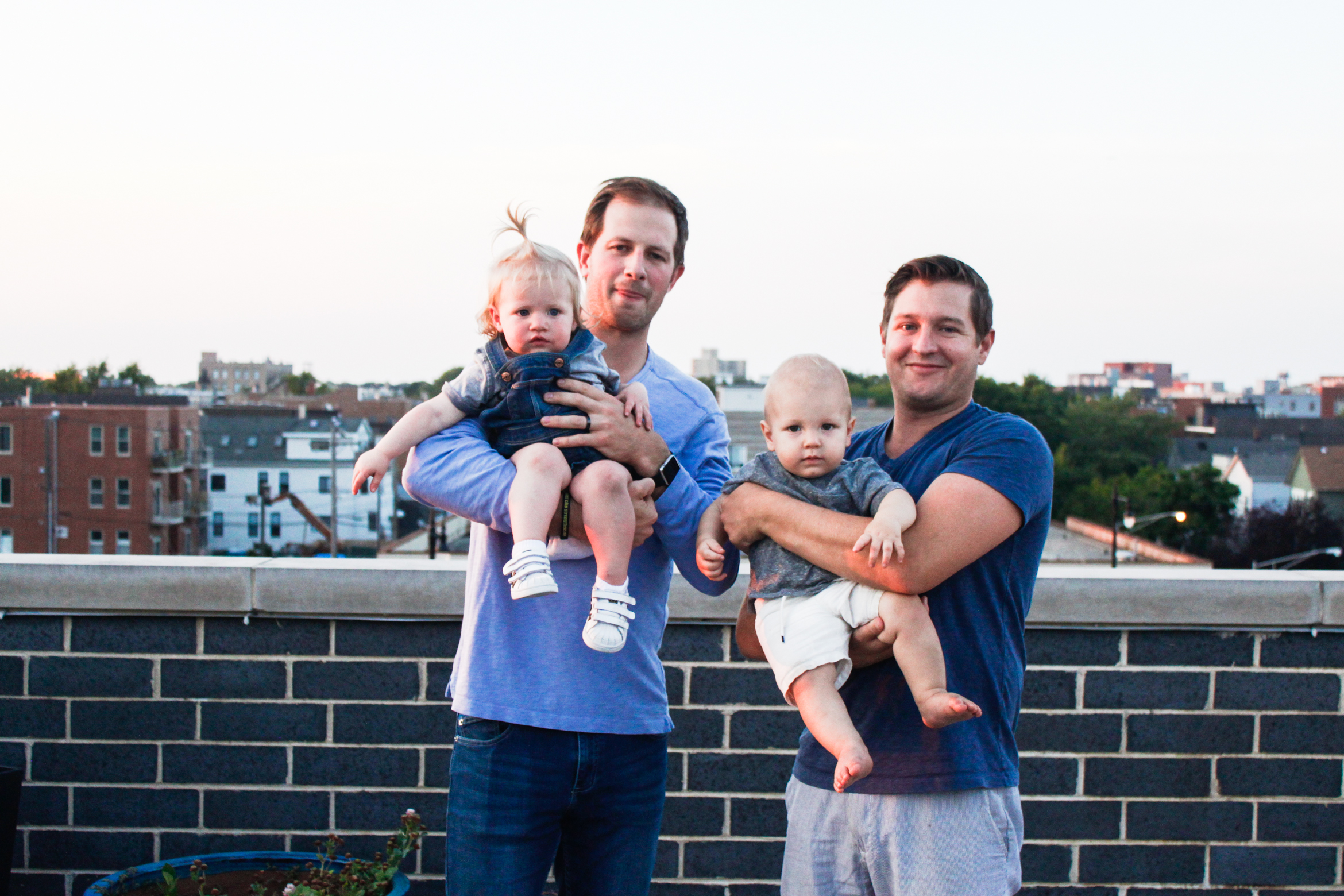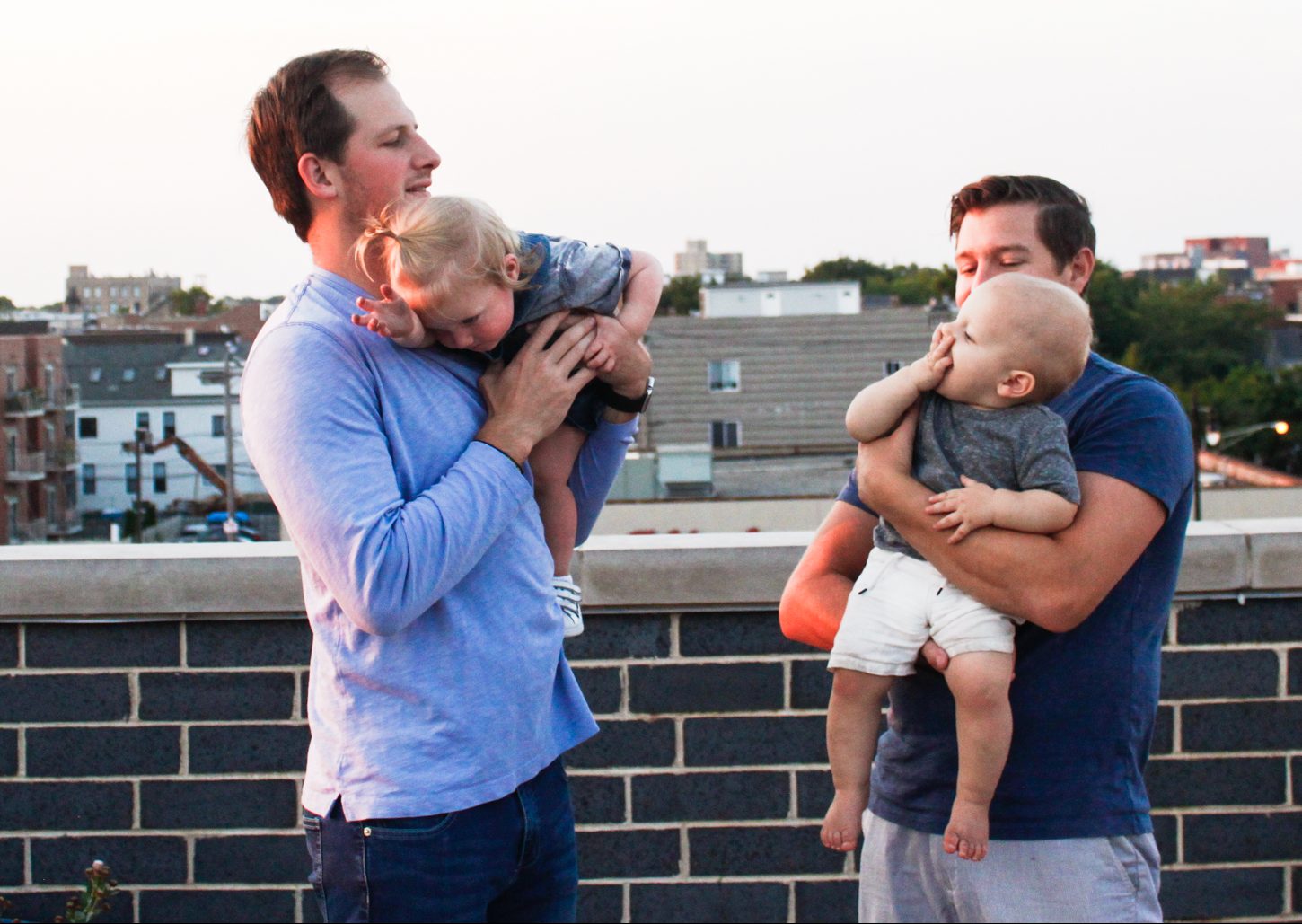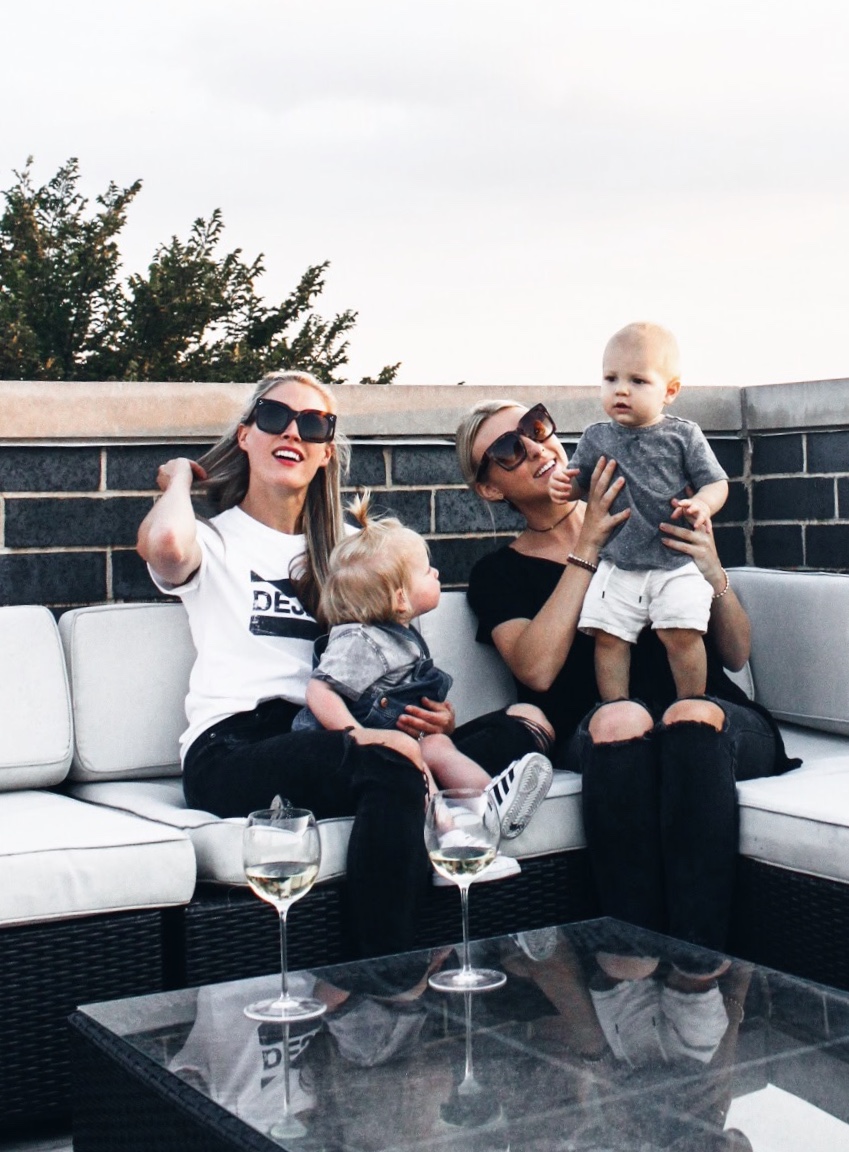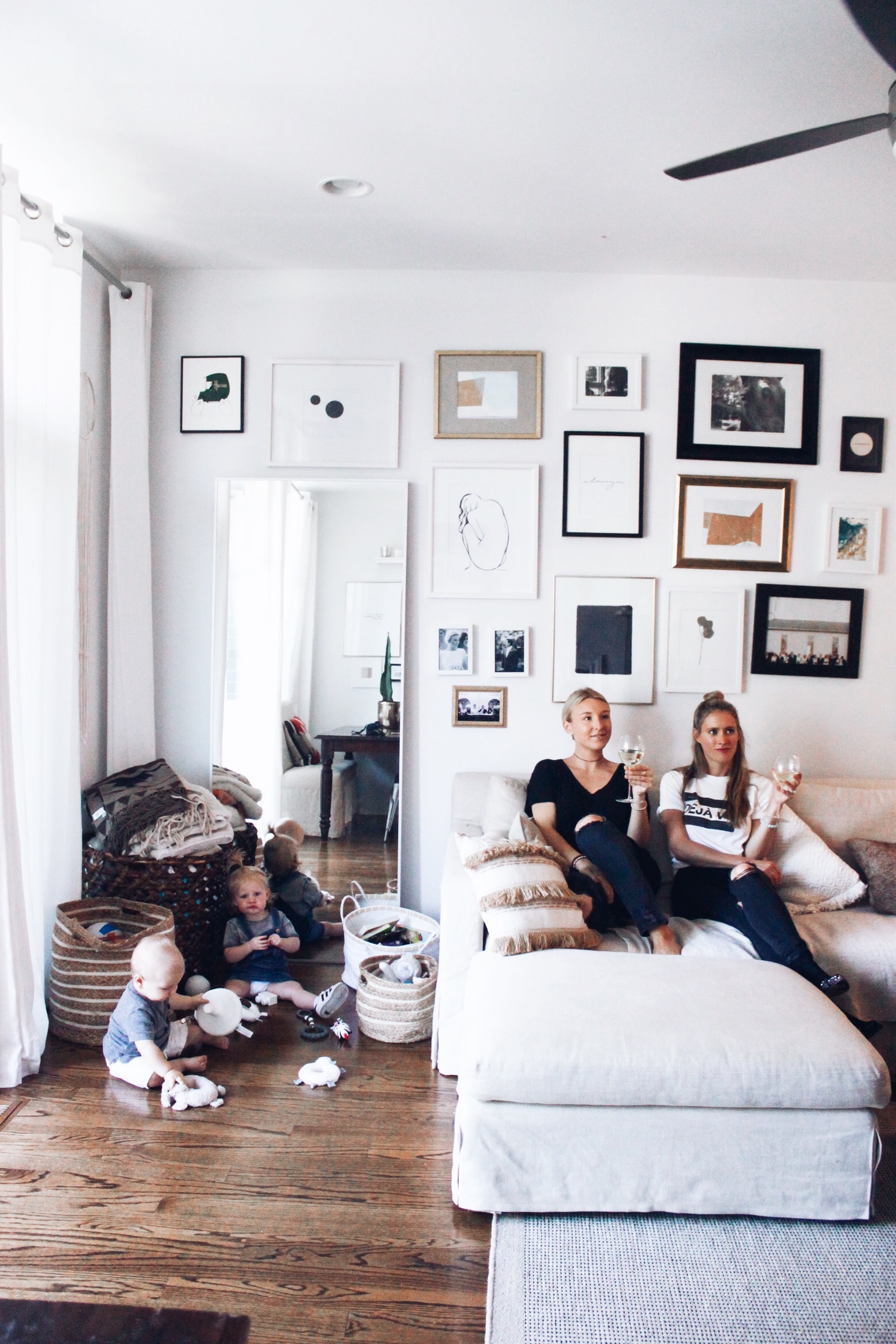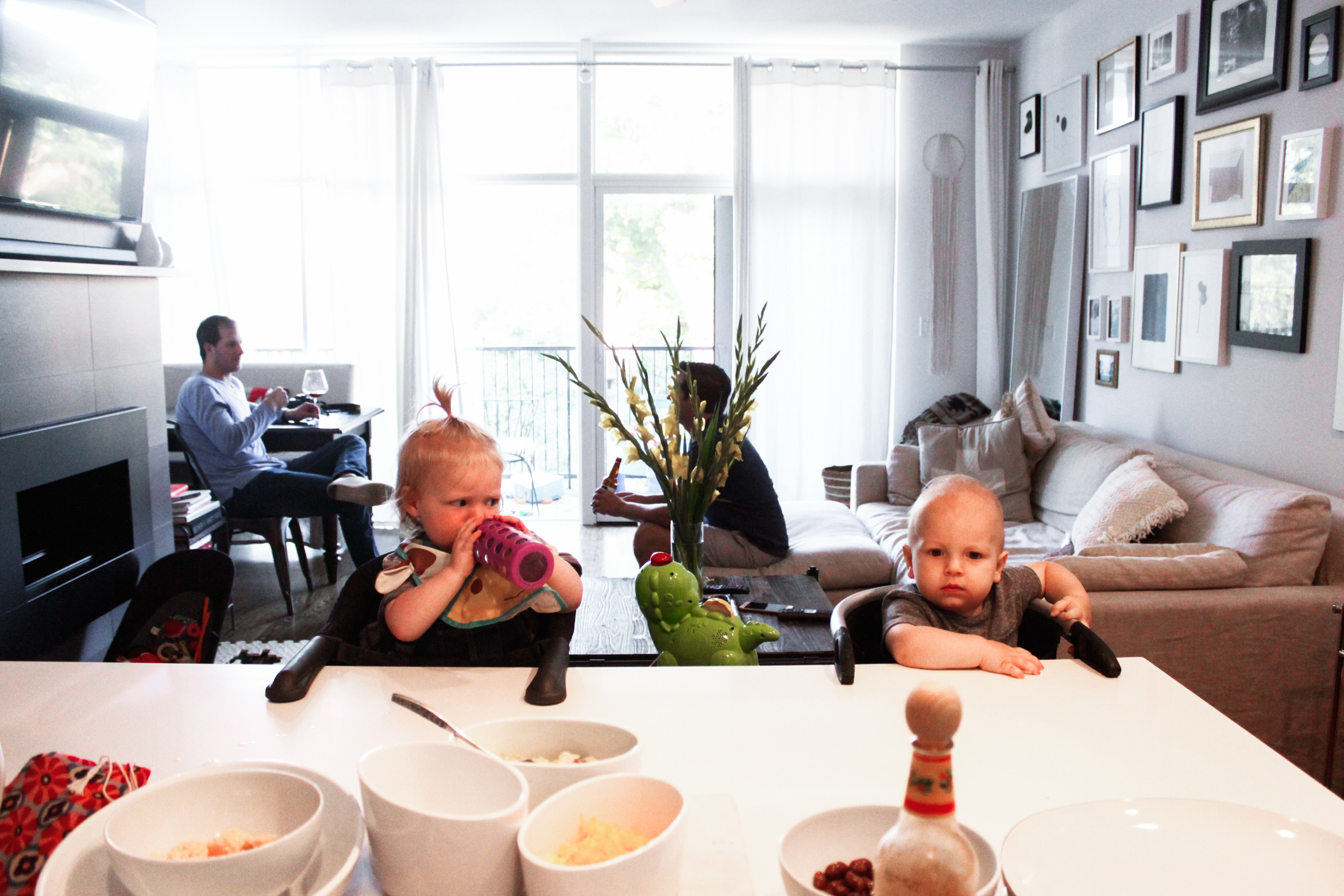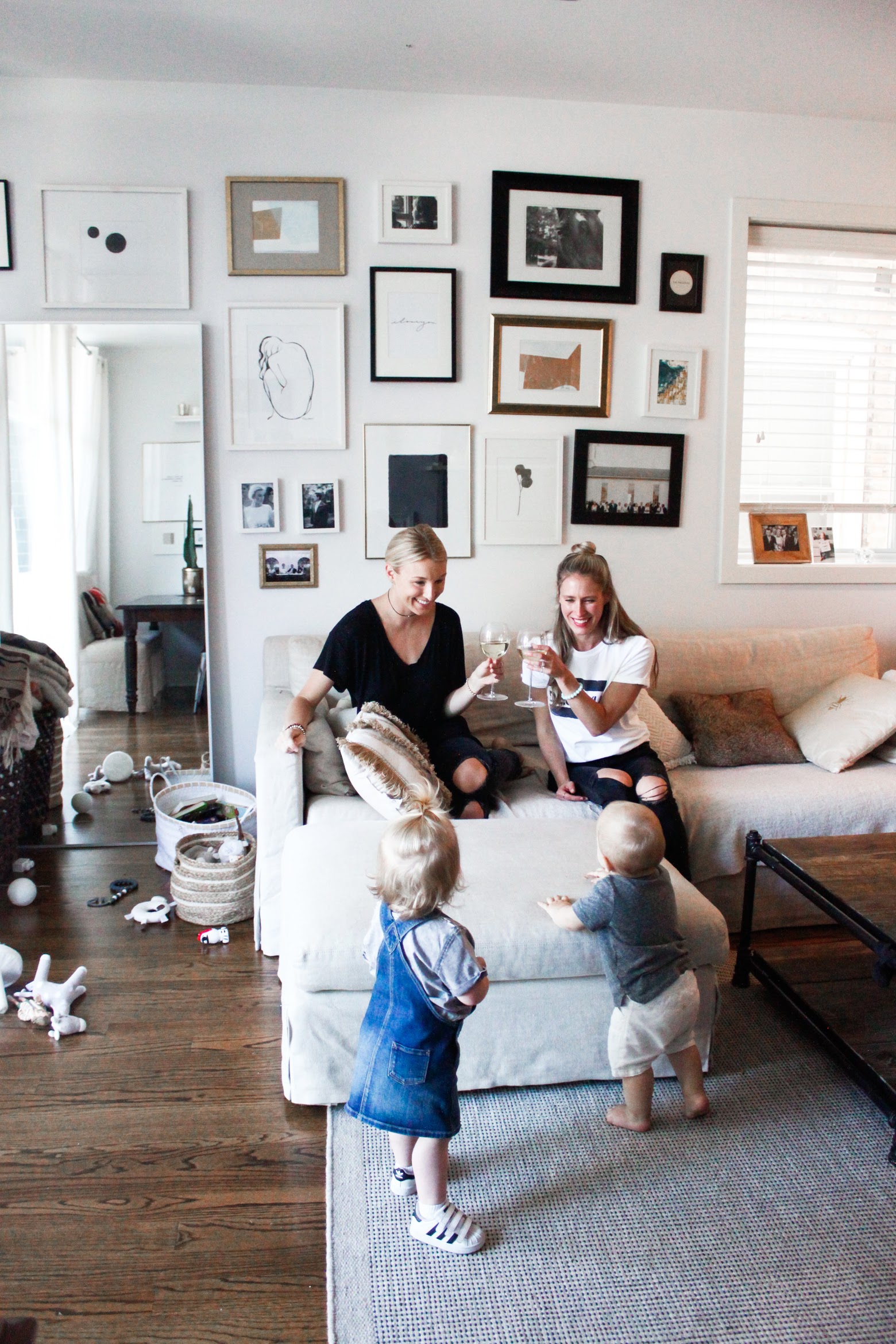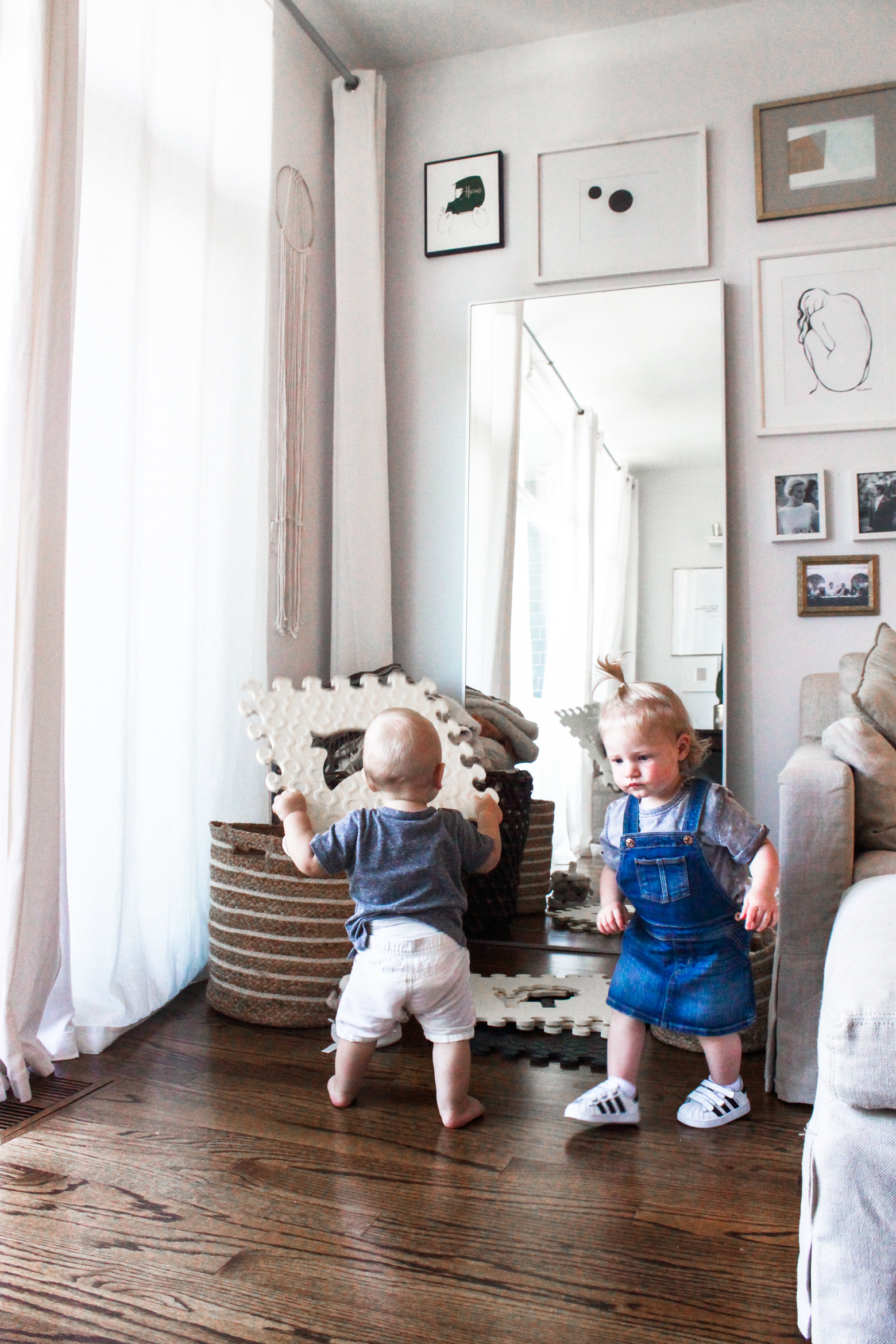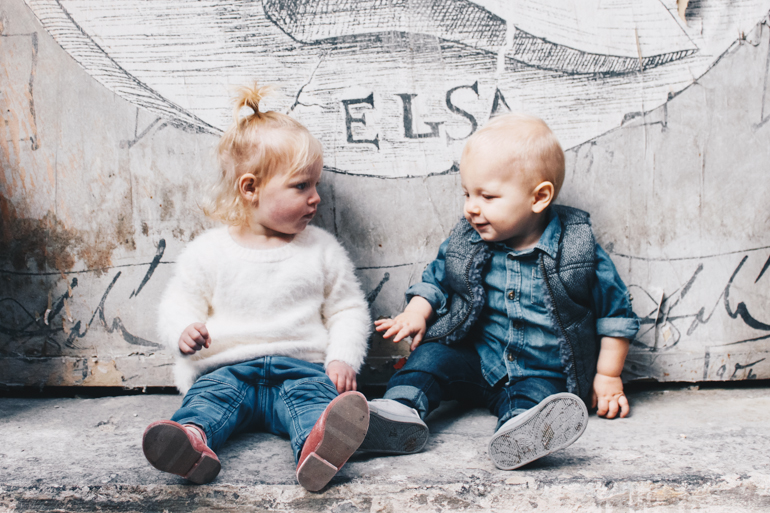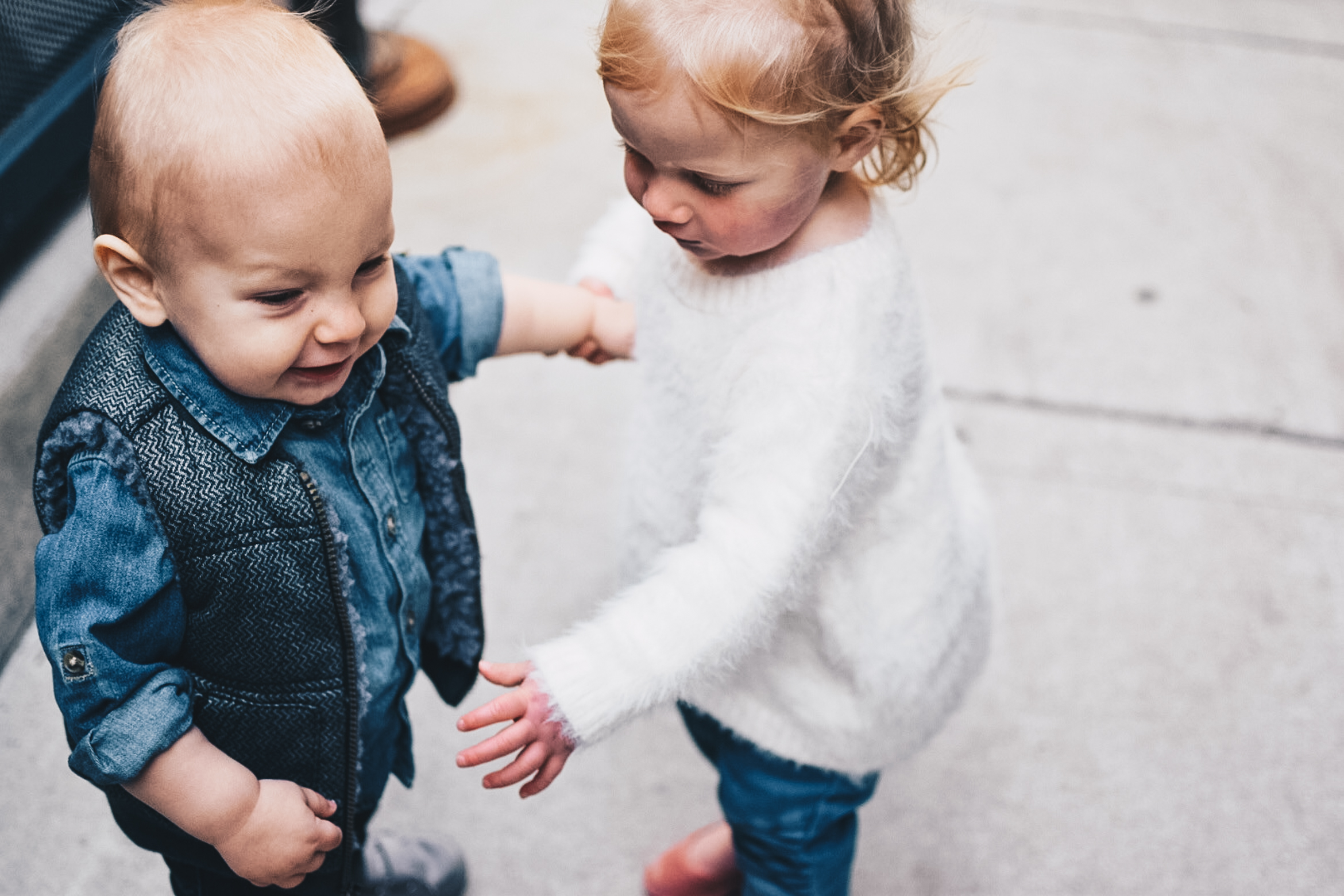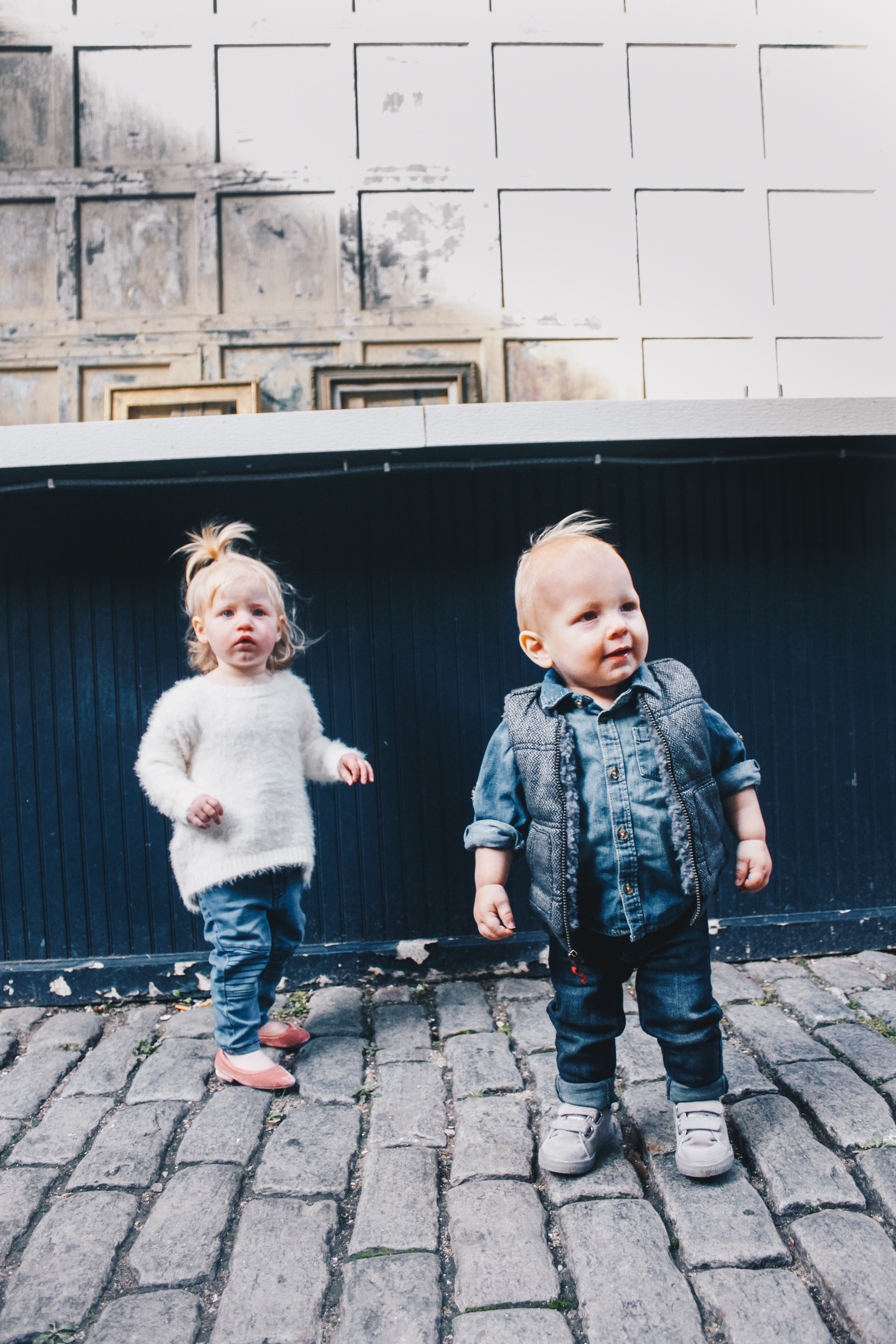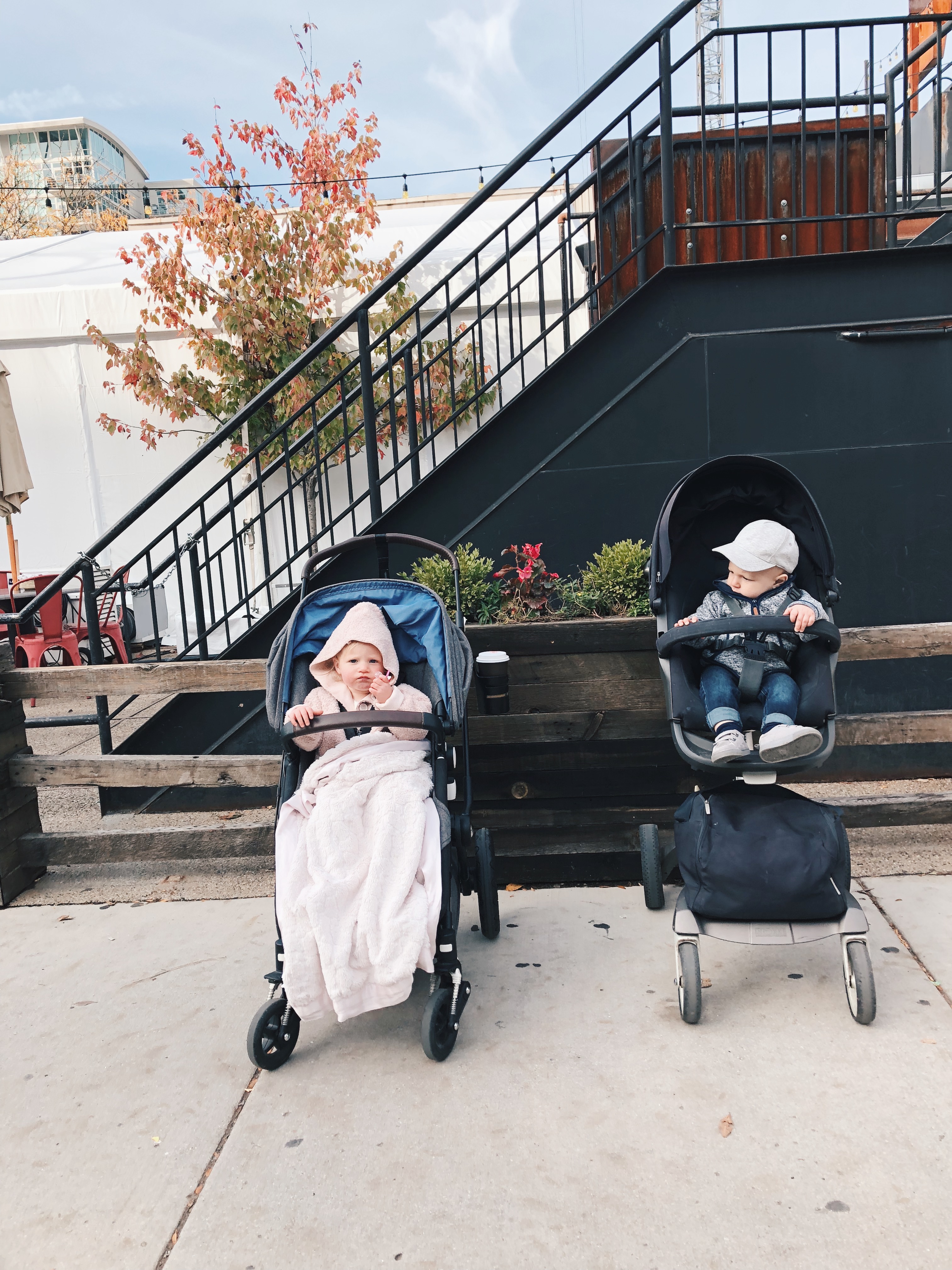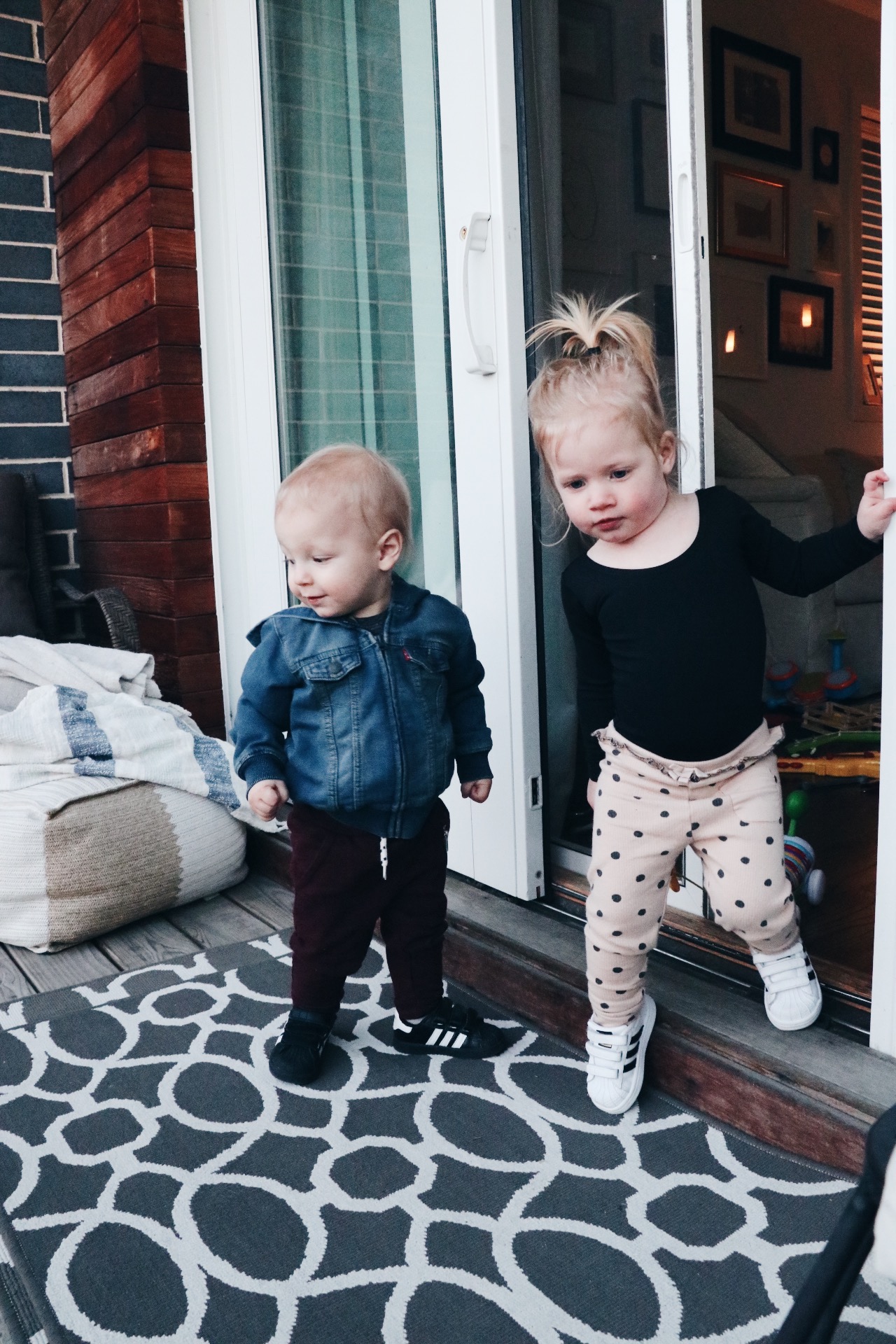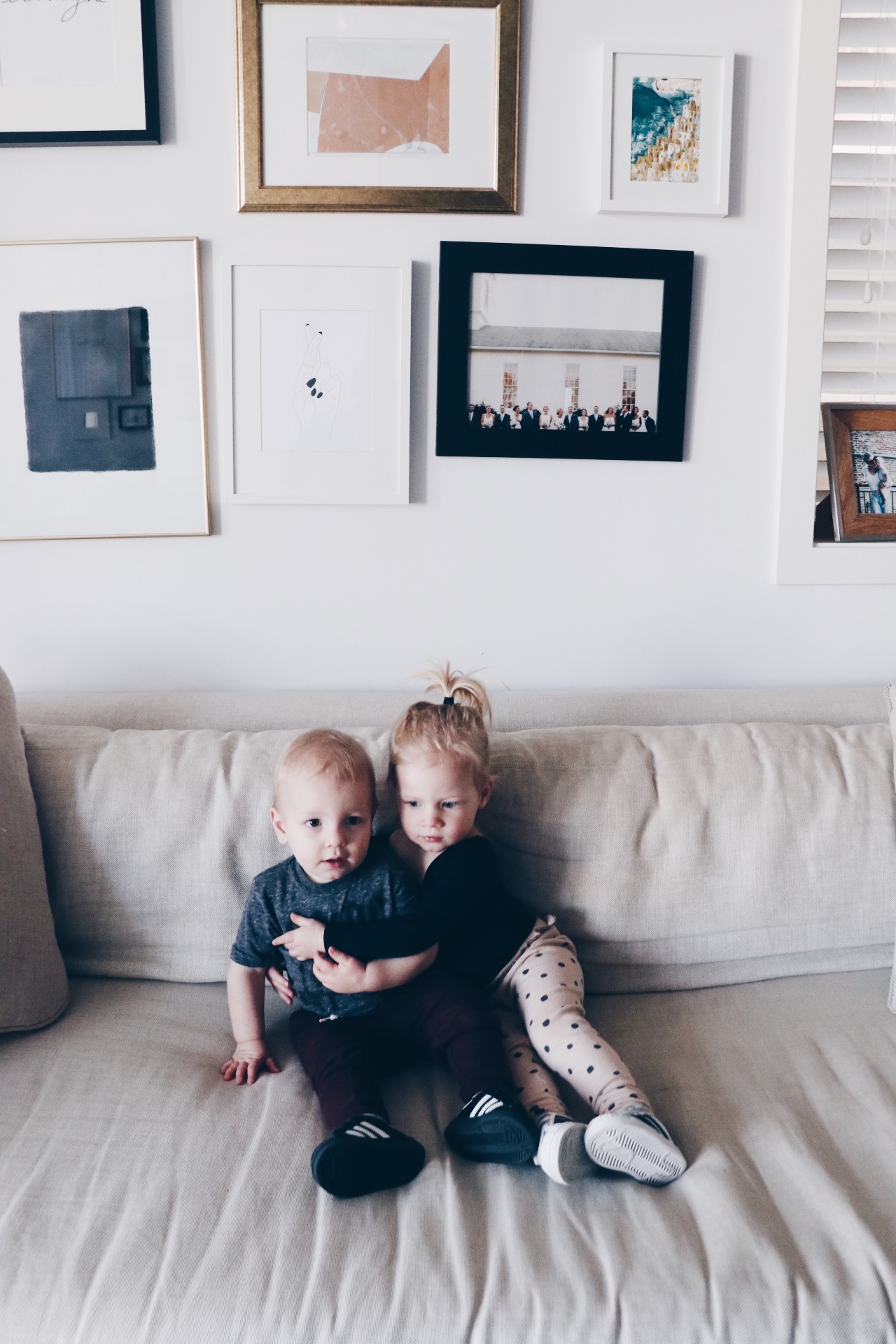 Thank you guys so much! xo, Meg + Katelyn