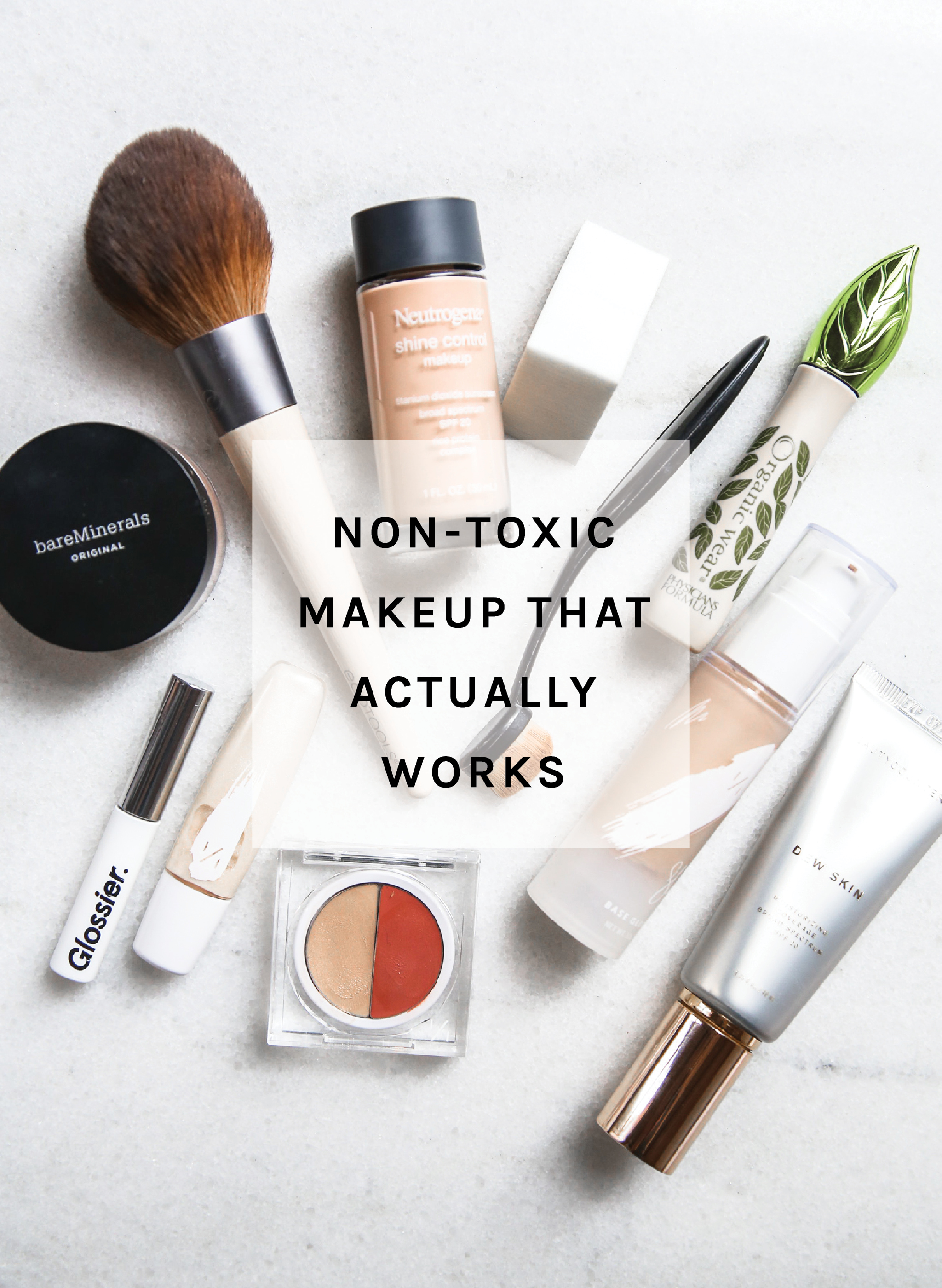 The Olsen twins & French girls. AKA, my inspo for everything. Natural looking makeup, air dried hair, all black everything outfits; I just love an overall effortless sense of style. I really always wear minimal makeup. Maybe it's my obsession with neutrals, or maybe it's my graphic design tendencies leaking into my beauty regimen (clean, bright, simple) but I really do think girls look prettier with less makeup. Aside from my attempt to be both French AND the third Olsen triplet, I'm also just quite impatient and lazy. Especially since James joined the party. Although I would like to learn to contour myself a nose job, I don't have the time or attention span for fancy makeup tricks. I do like a bold lip though (Glo Minerals lip crayons are my favorite) and along with the rest of the girl world, I've been having a lot of fun with lip liner. But other than that, my makeup routine is easy AF. I used to line my top lid, but I don't even do that anymore. I'm a perfectionist with an unsteady hand, a bad combo for eyeliner application. And yes, I've tried liquid liner and I suck at applying that too. I also LOVE the combination of a bold lip and naked eye; another reason why I skip my lids these days!
INSTAGRAM GIVEAWAY: Win $50 gift card to One Over One for you & 2 friends!
Before I get to talking about my daily routine and why non-toxic makeup is so important, I want to tell you guys about a giveaway I'm doing with this amazing + organic makeup brand I've recently fallen madly in love with: One Over One! Girls, I'm obsessed. And I'm not just saying that to promote! I promise to only ever give you authentic reviews on products that I really believe in and actually use in my everyday life. And One Over One falls into that category. This company was founded by a boss babe mom who wanted to create a simple and clean makeup routine for herself and other women. They refer to themselves as "the white t-shirt of makeup", isn't that the best thing you've ever heard?
Lately, I have been applying the One Over One products on their own on days when I need to run out the door to go to the store, or make another quick errand. I was getting so sick of wearing my sunglasses indoors and praying I don't run into anyone, due to knowing I look like crap. Time is precious in the mornings while James naps, and I prefer not to spend those fleeting moments getting ready! My three step One Over One mini-routine has been a lifesaver on days where I don't have time to apply my full regimen! TG.
I partnered with OOO to give away three $50 gift cards to One Over One and here is how to enter:
Head over to Instagram and follow @megmcmillin_ & @oneover.one
"Like" the photo promoting the giveaway
Tag two friends in the comment section
A winner will be announced Monday, July 3rd!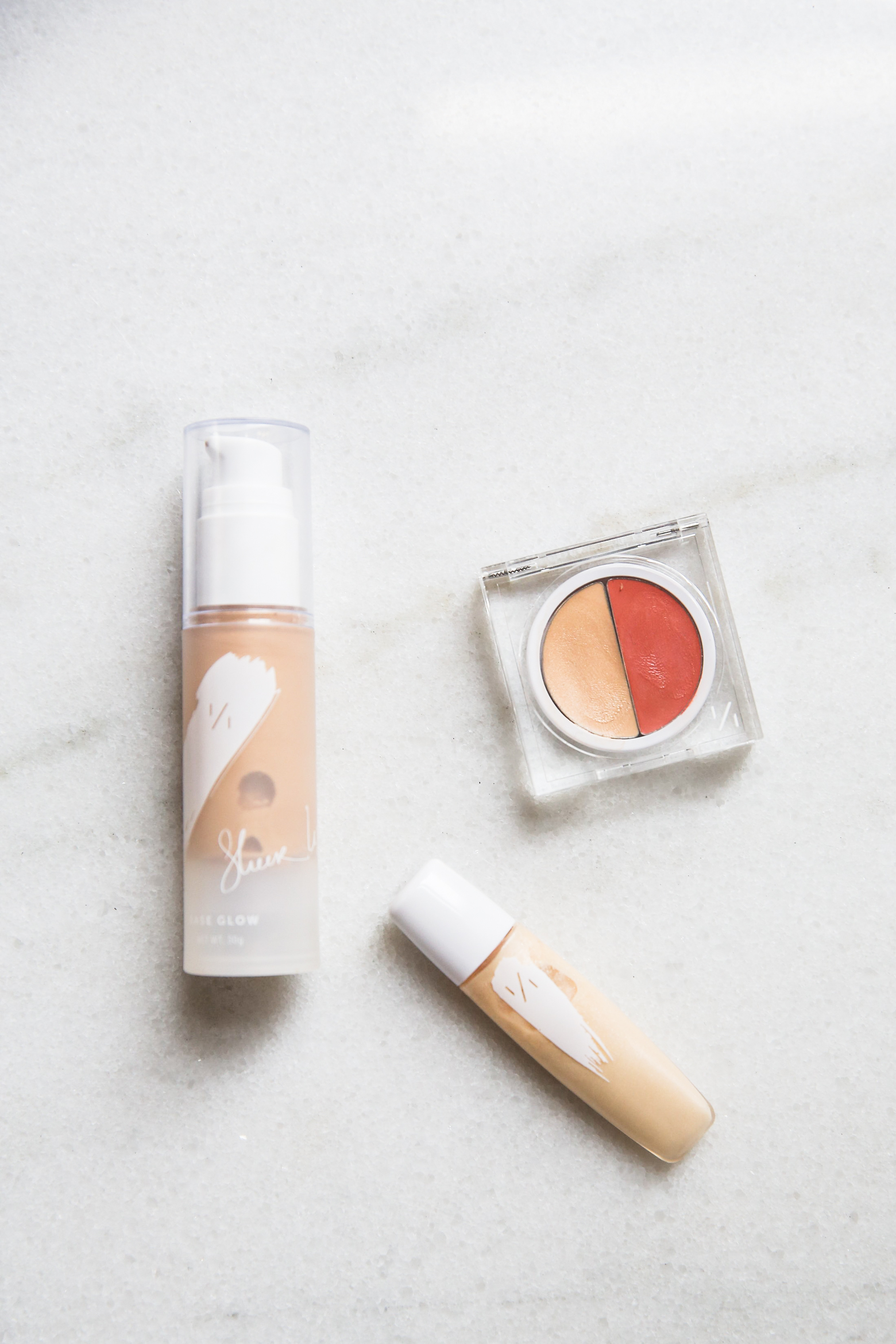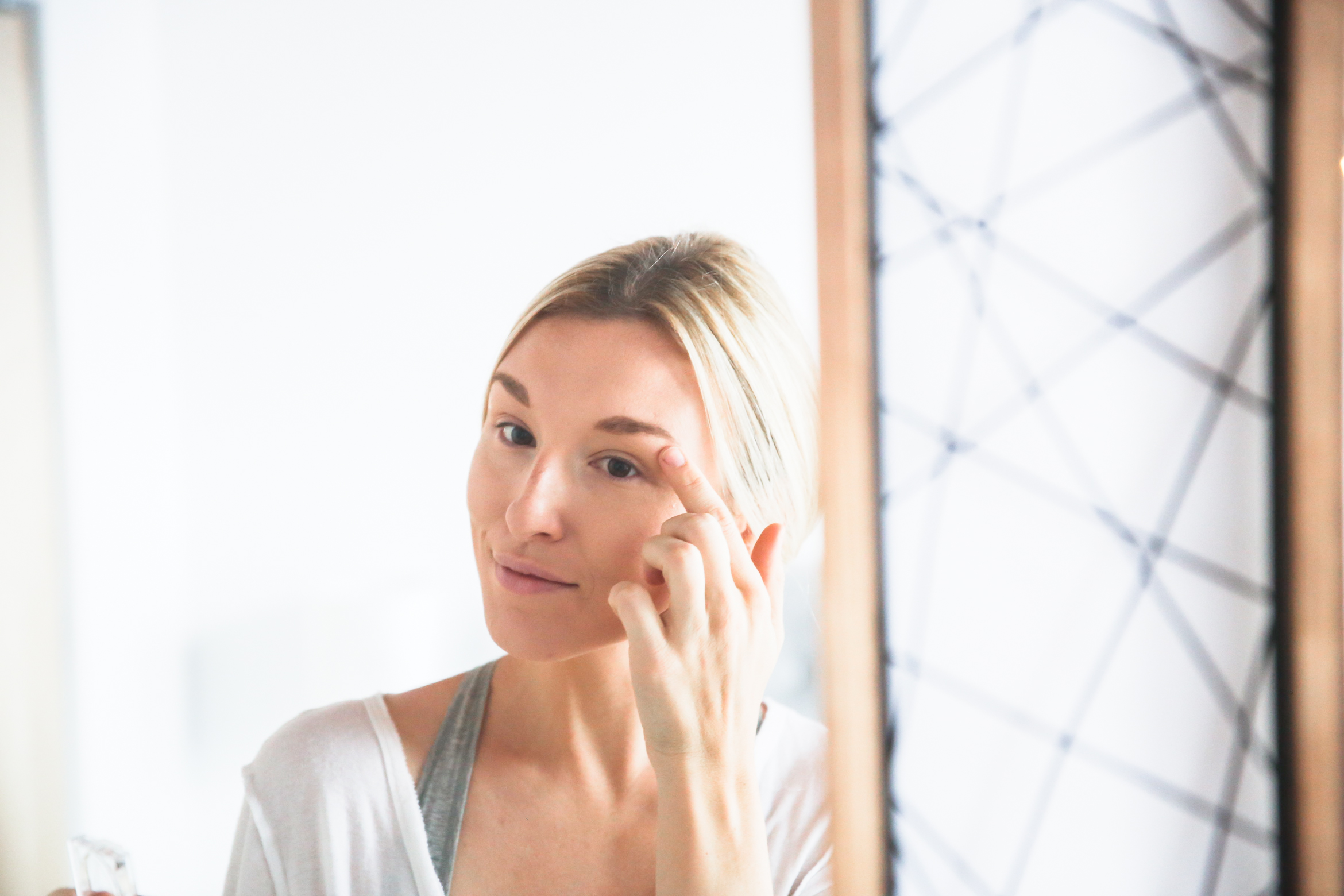 INSIDE MY MAKEUP BAG:
You will notice I'm including most of the products score on the Think Dirty App. For more on that and what the scores mean, scroll down! Here is the list of everything I use in order of application:
I'm sure you saw this coming, but yes, I am going to briefly scare/annoy you with some health crap. There are SO many toxic chemicals in beauty products, it's bad. And this is not a hippie dippy PSA about the earth and being organic, the chemicals in cosmetics are legit being linked to cancer. Everything you put on your skin gets absorbed into your blood, remember that!
"These chemicals are absorbed through the skin and have been identified in biopsy samples from breast tumors. They can be found in makeup, body washes, deodorants, shampoos and facial cleansers." (Read the full article on Huff Post here.)
I'm sure most of you are familiar with the EWG Skin Deep website and app, but there is an app called Think Dirty that I like even more. Like Skin Deep, Think Dirty allows you to scan the barcode of most beauty products (or just type in the name) and get a rating from 0 to 10 on how toxic the product is. Unlike Skin Deep, Think Dirty will recommend other products you should be using instead, in the case that whatever you scanned scored in the toxic category. Think Dirty also does a really clear and easy breakdown of ingredients and explains why they are toxic. Additionally, the have great product round ups right on the front page of the app, such as: the best clean mascaras, natural sunscreens for summer, non-toxic bronzers, and so much more. Definitely check it out. Here is a little list of resources + articles about non-toxic cosmetics: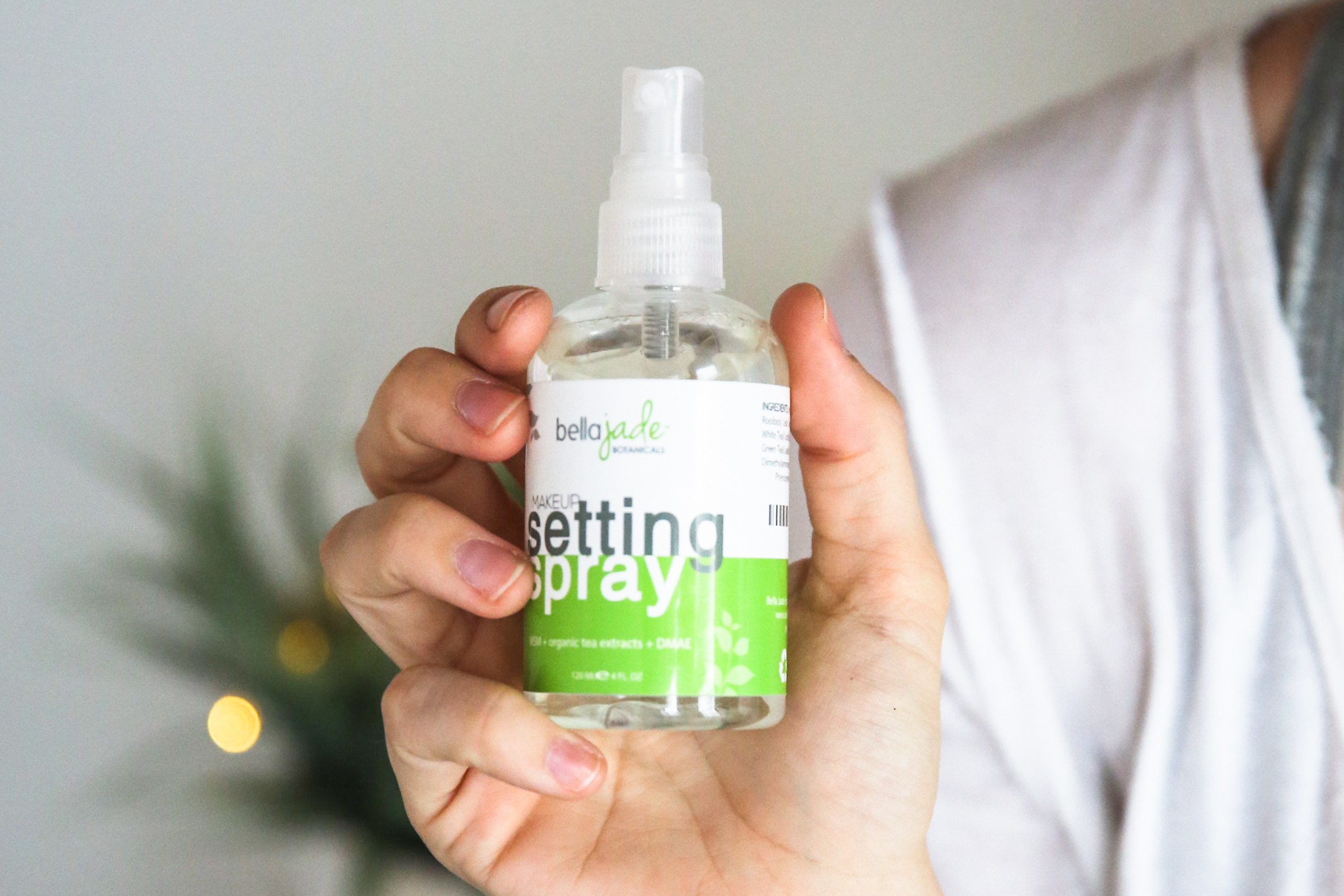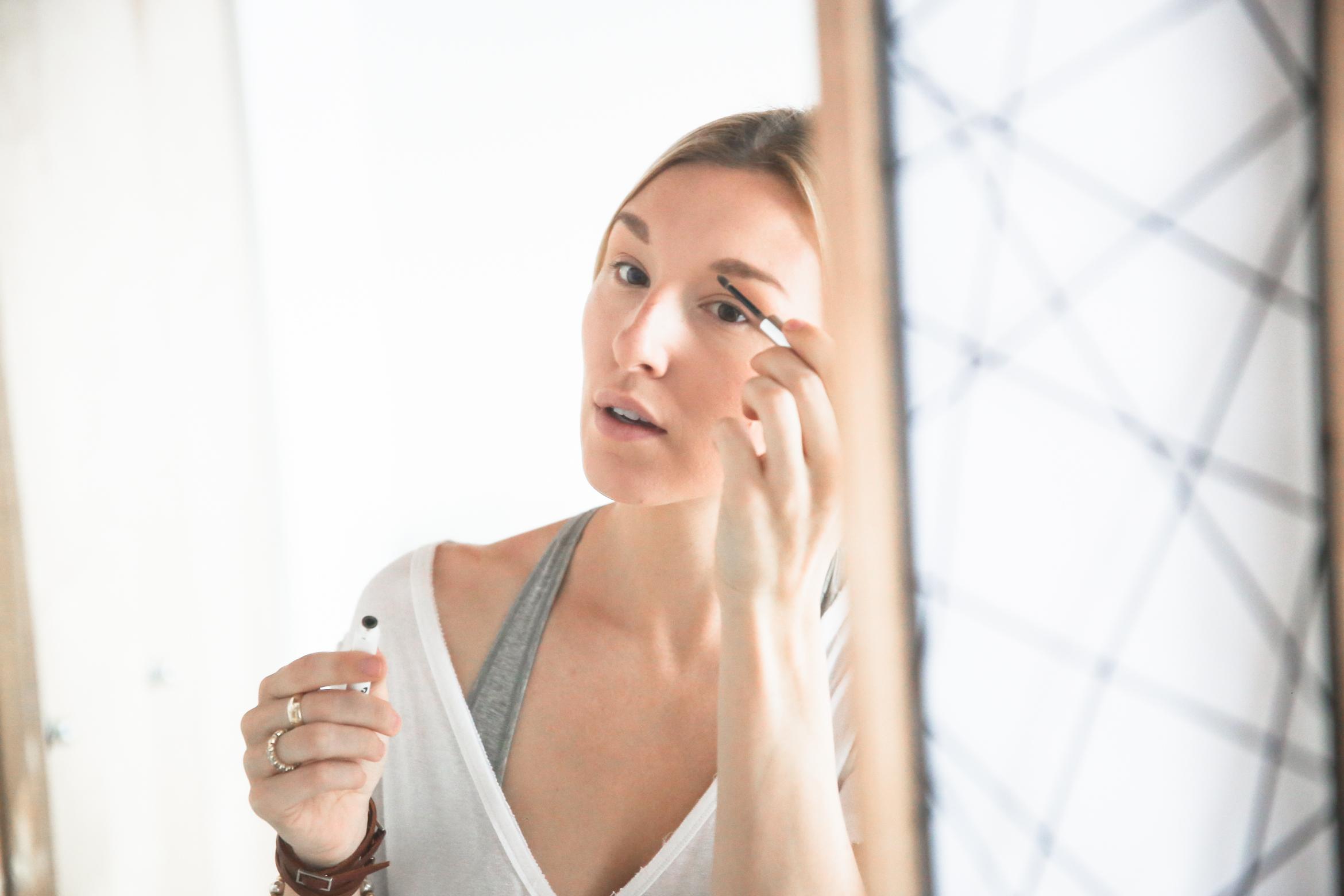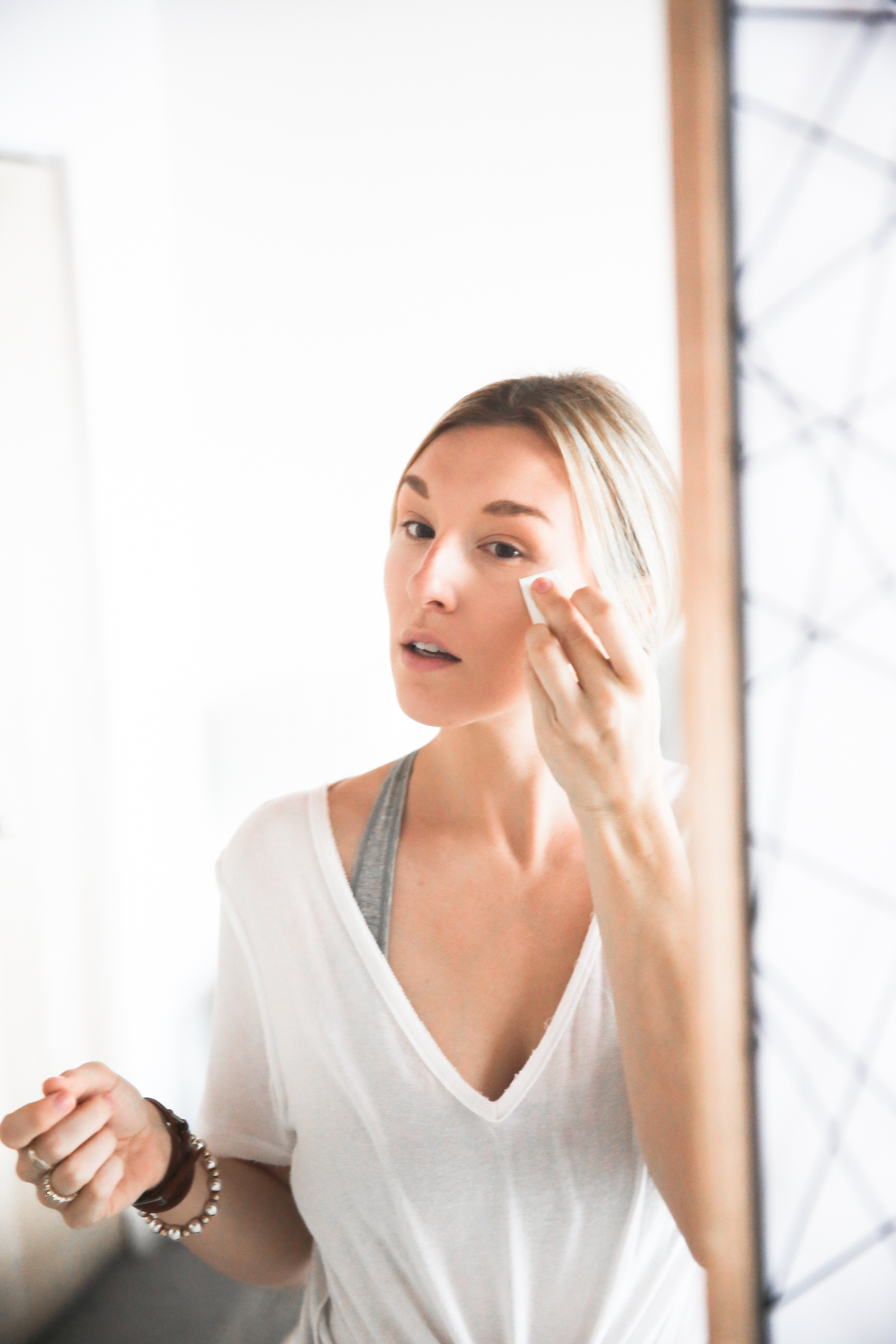 I apply foundation all over my face. Full coverage. I know that is not ideal, I would love to say "oh I just apply a little concealer and let my skin breathe!" but I don't. I love the even, smooth look that foundation creates when applied all over my face. I usually by two shades, a super light ivory that I apply to my lower face: jaw line, chin, lower cheeks. And then I use a slightly darker shade for the rest of my face. It's super easy to blend the two, and this way I avoid that horrific look of your face being a totally different color than your neck!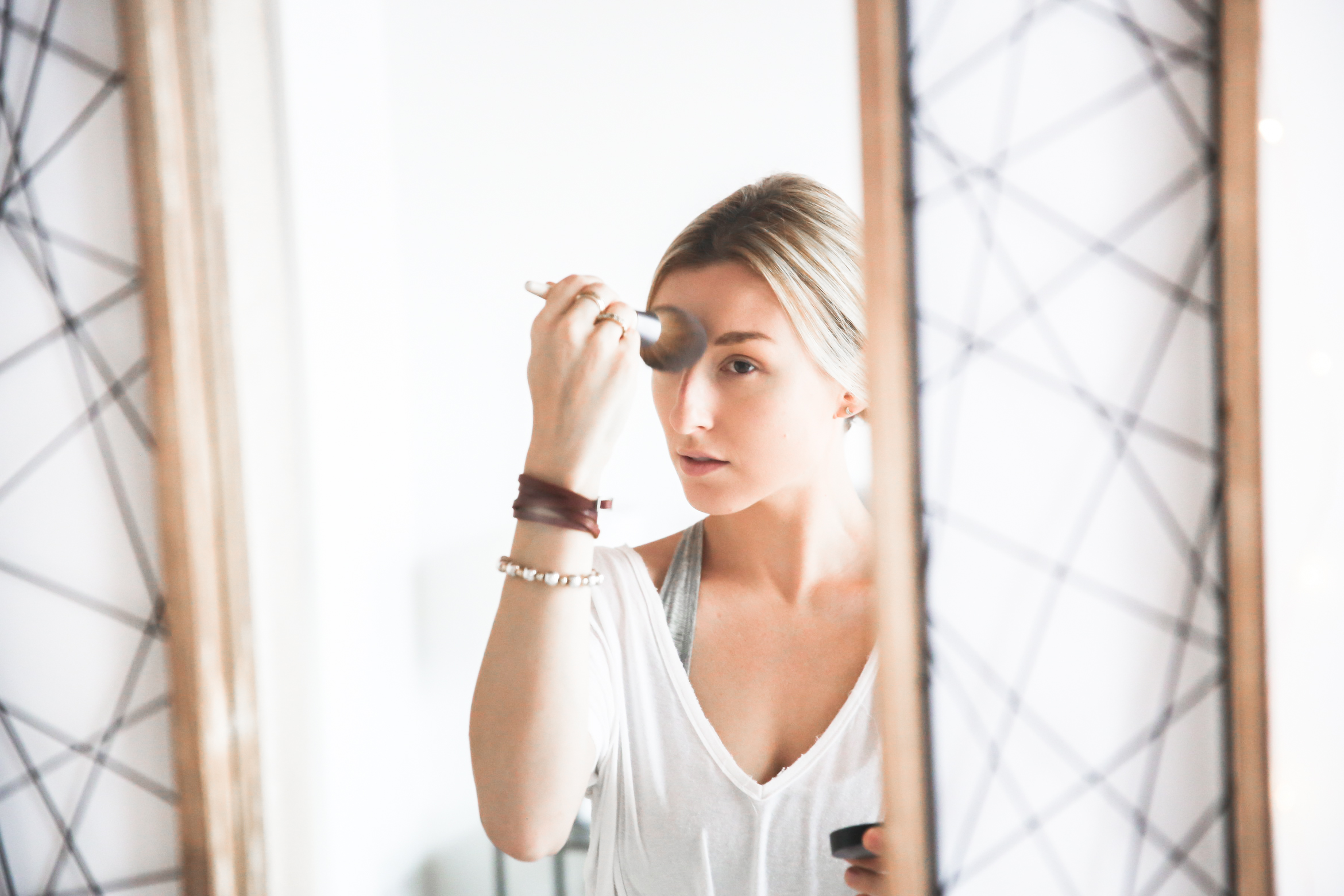 I put a light layer of powder over my whole face and neck, and a little on my chest. I am SO paranoid about my face and neck/chest area being two different colors, so I make sure to blend appropriately!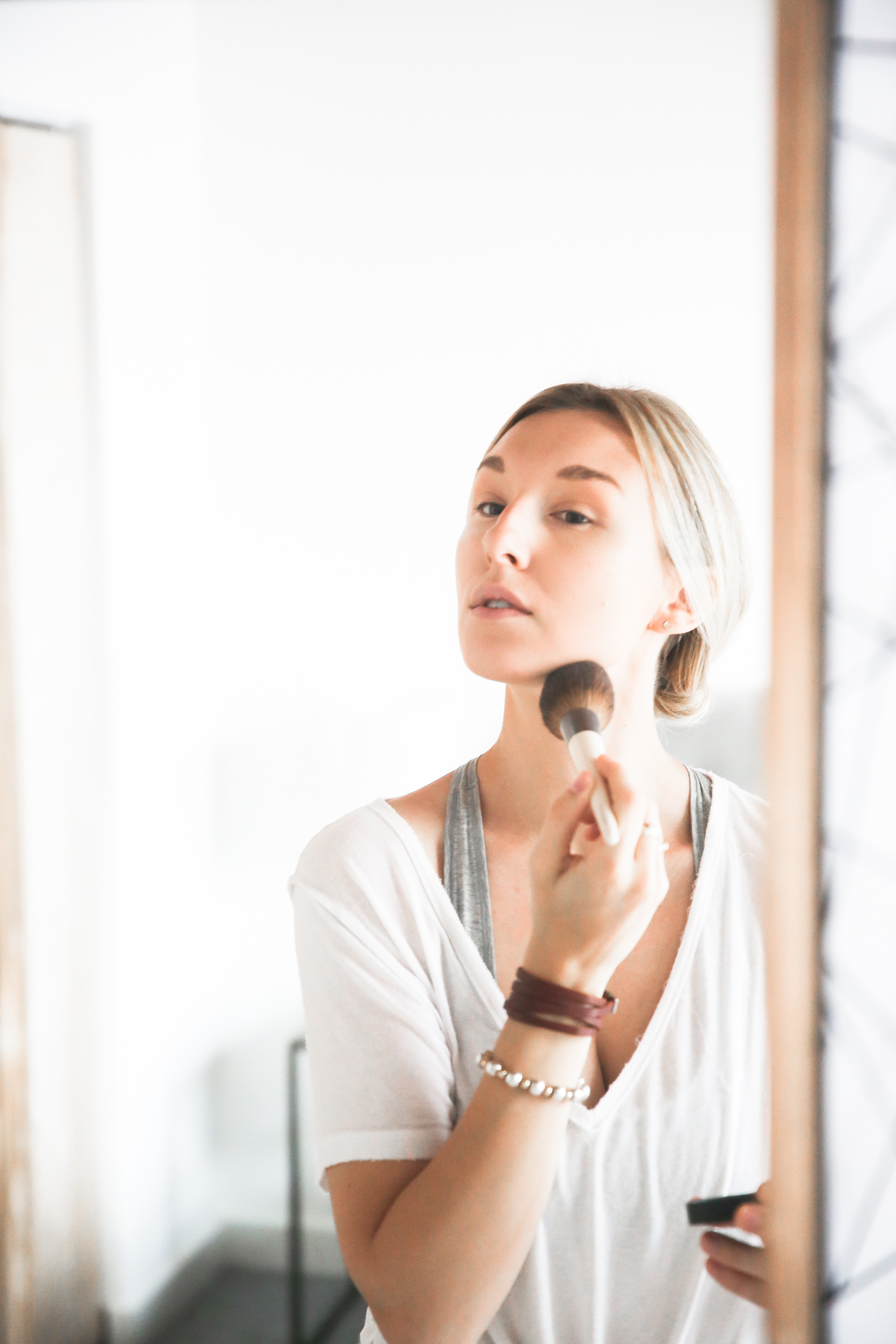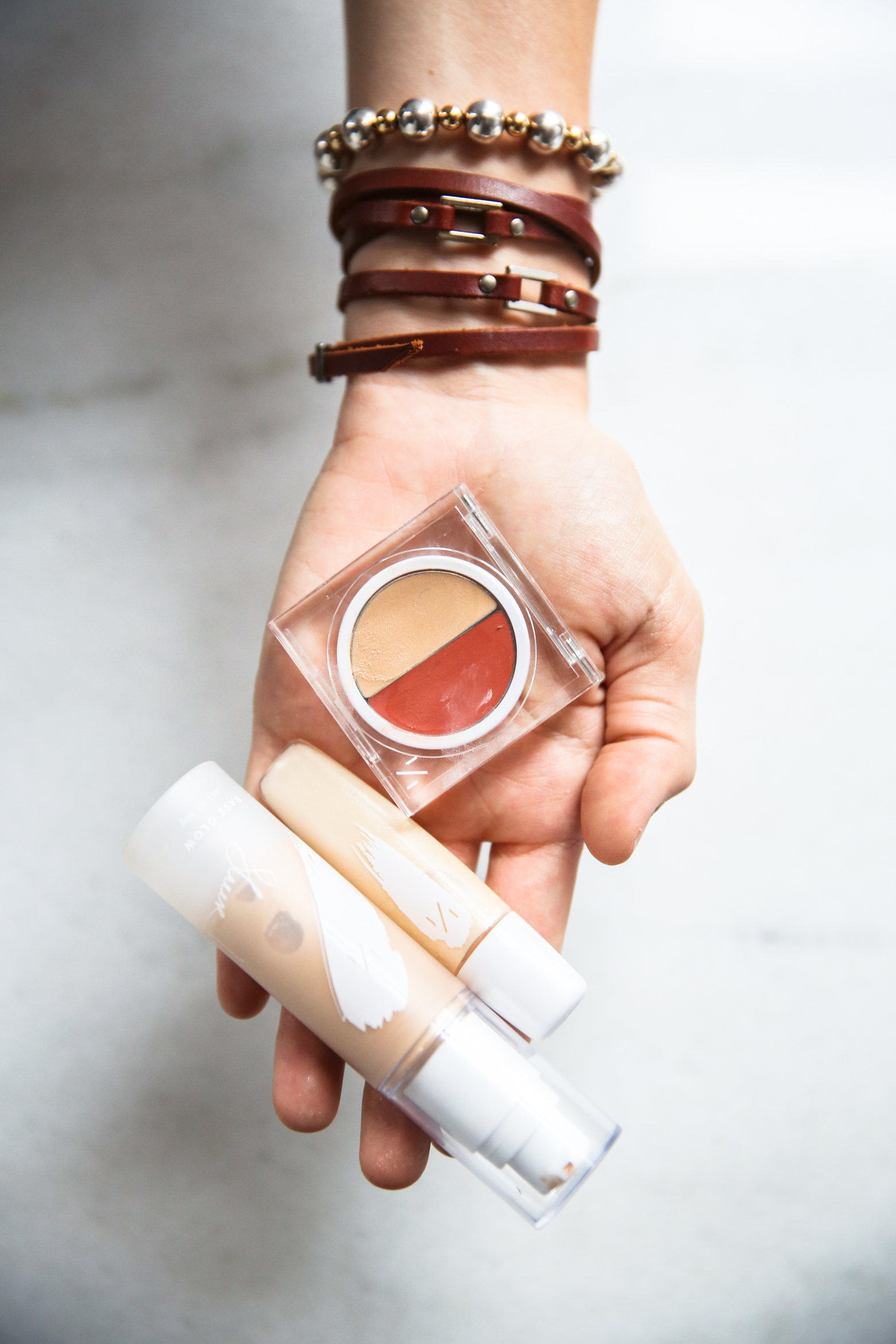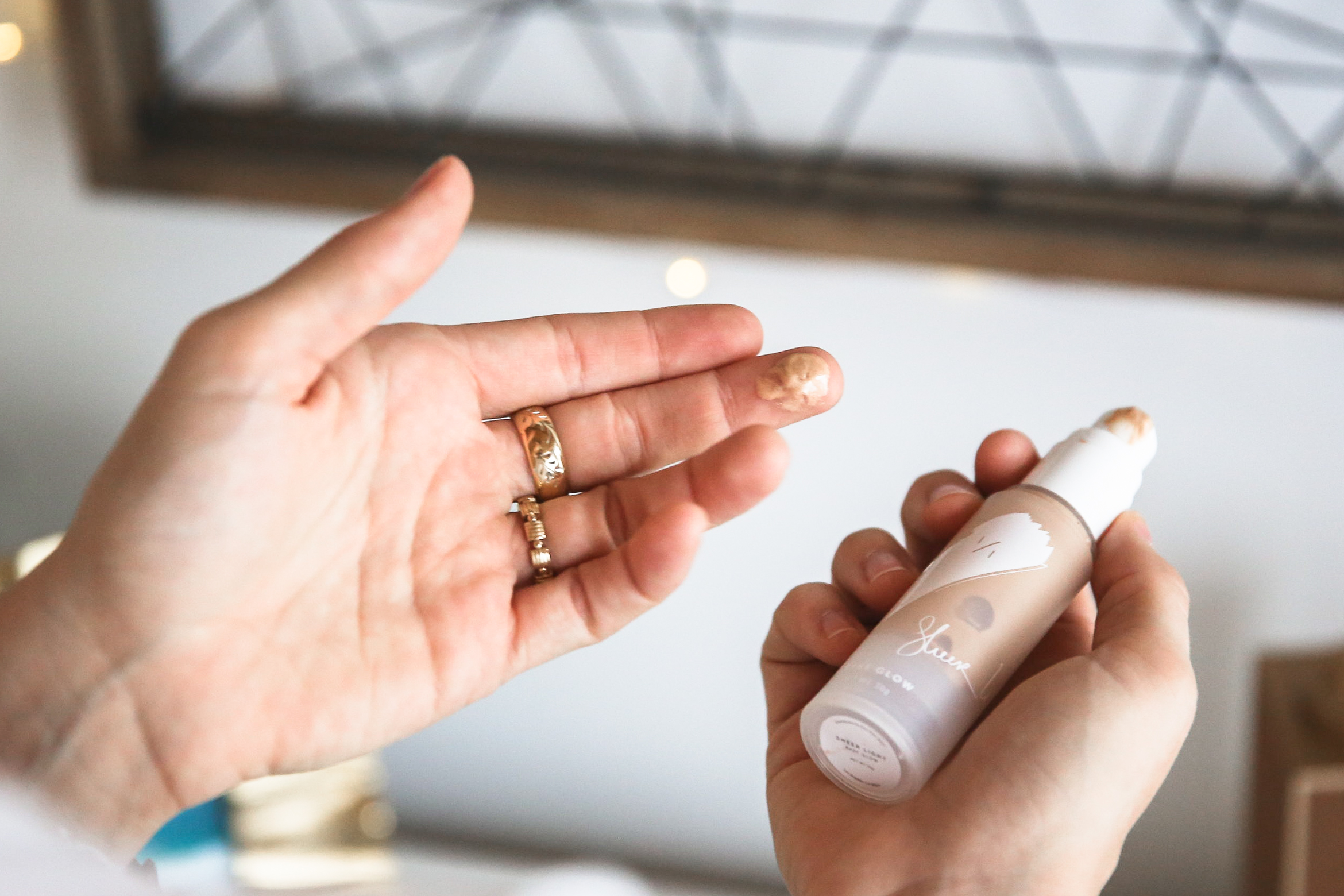 This One Over One base glow is so awesome. It is light in texture! Which I love because I already wear a heavier foundation. I apply it to my cheekbones, t-zone, and in the corner of my eyes. Most days, when I'm just running around with James, I don't even do foundation – I just apply base glow!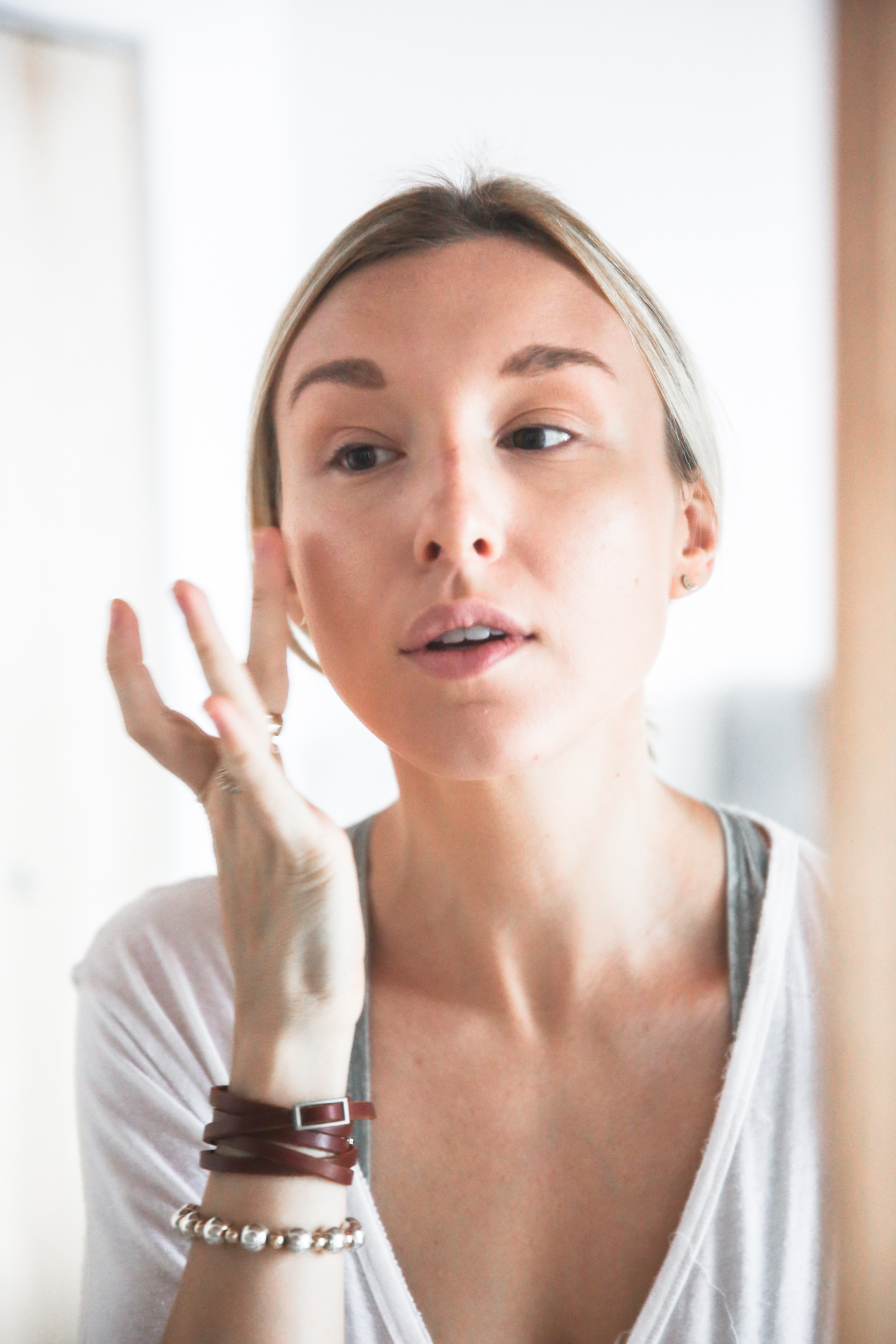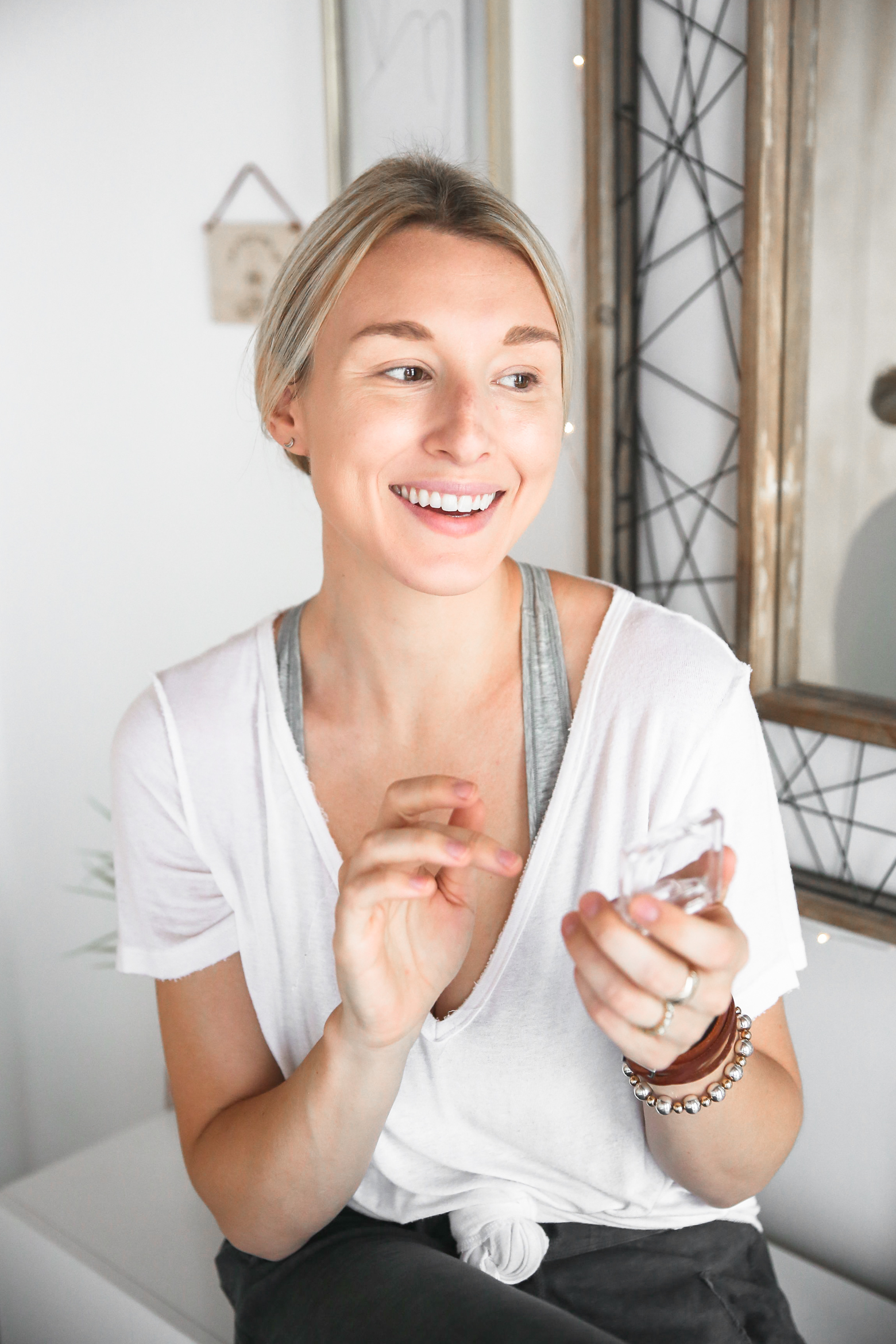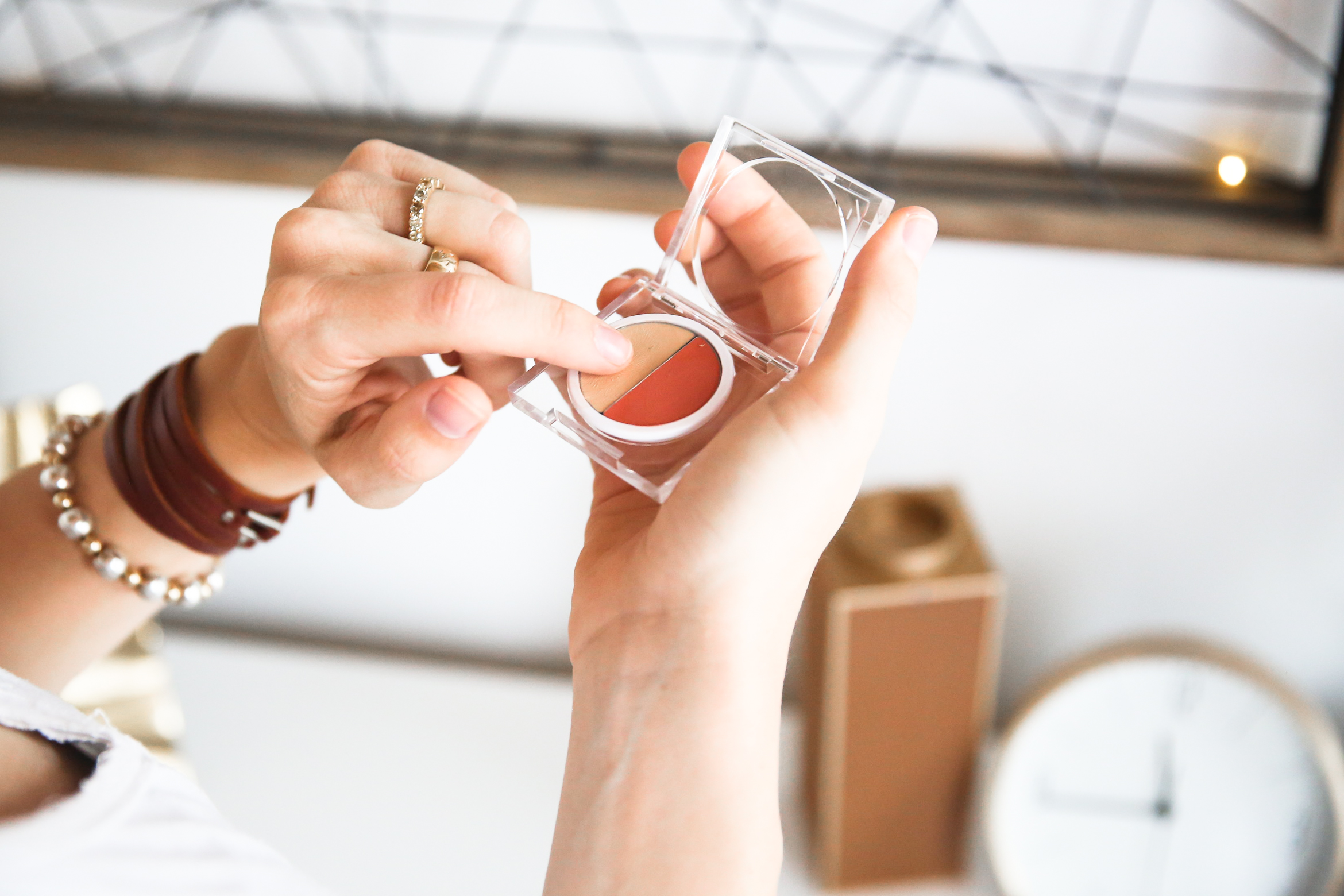 I love this cream color so much. The nude works so great as a dewy brown highlighter, and the blush looks GORG on the lips and cheekbones!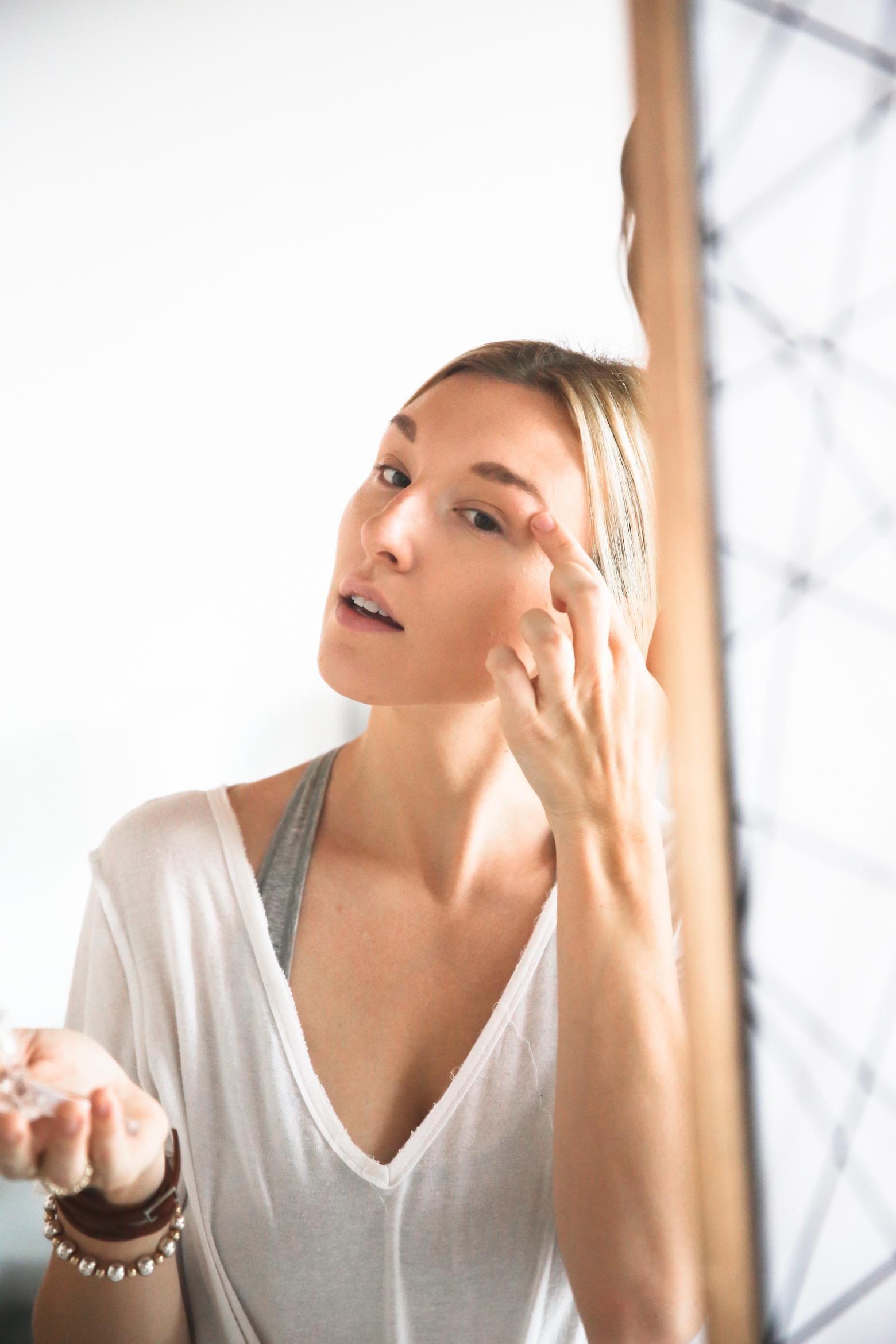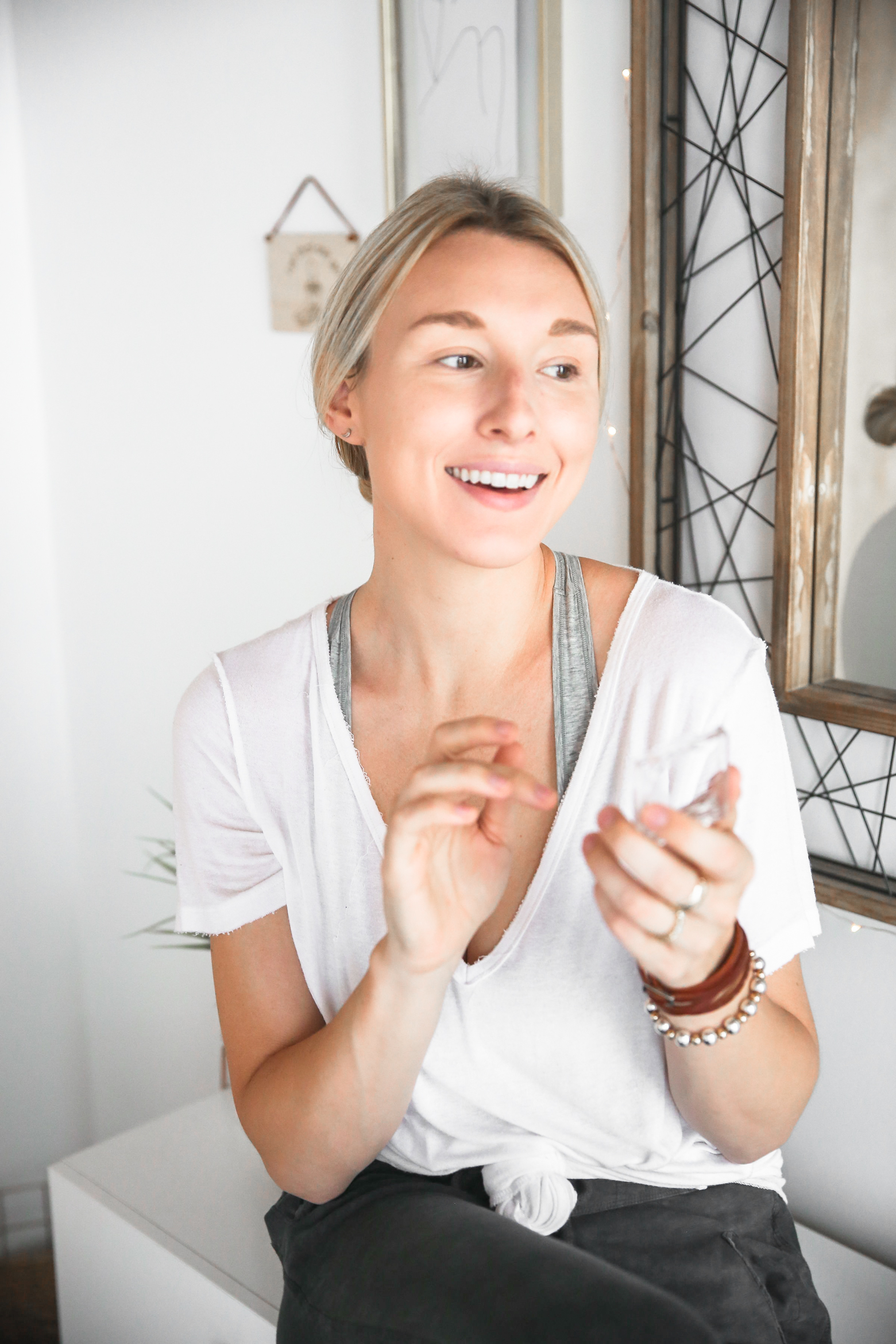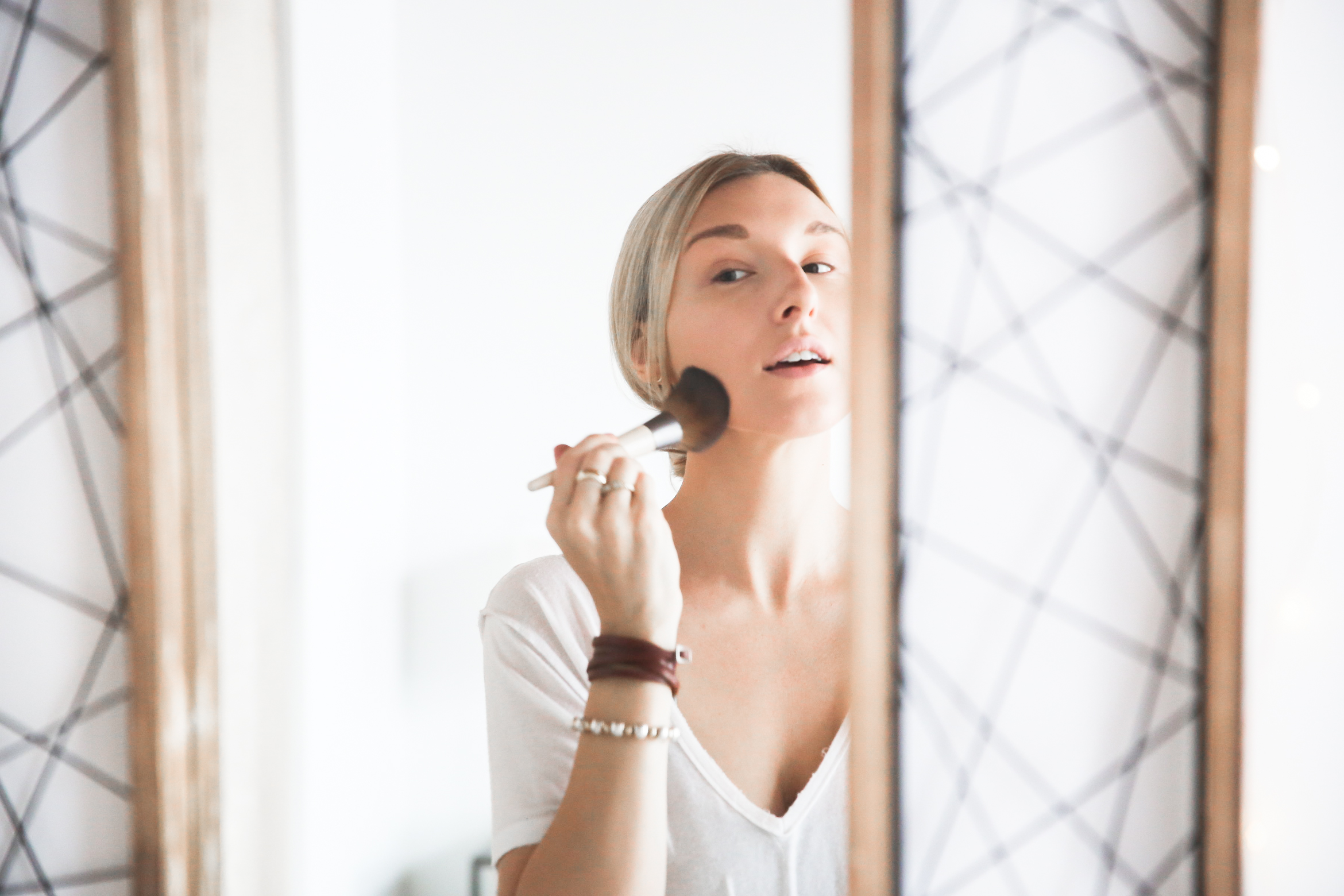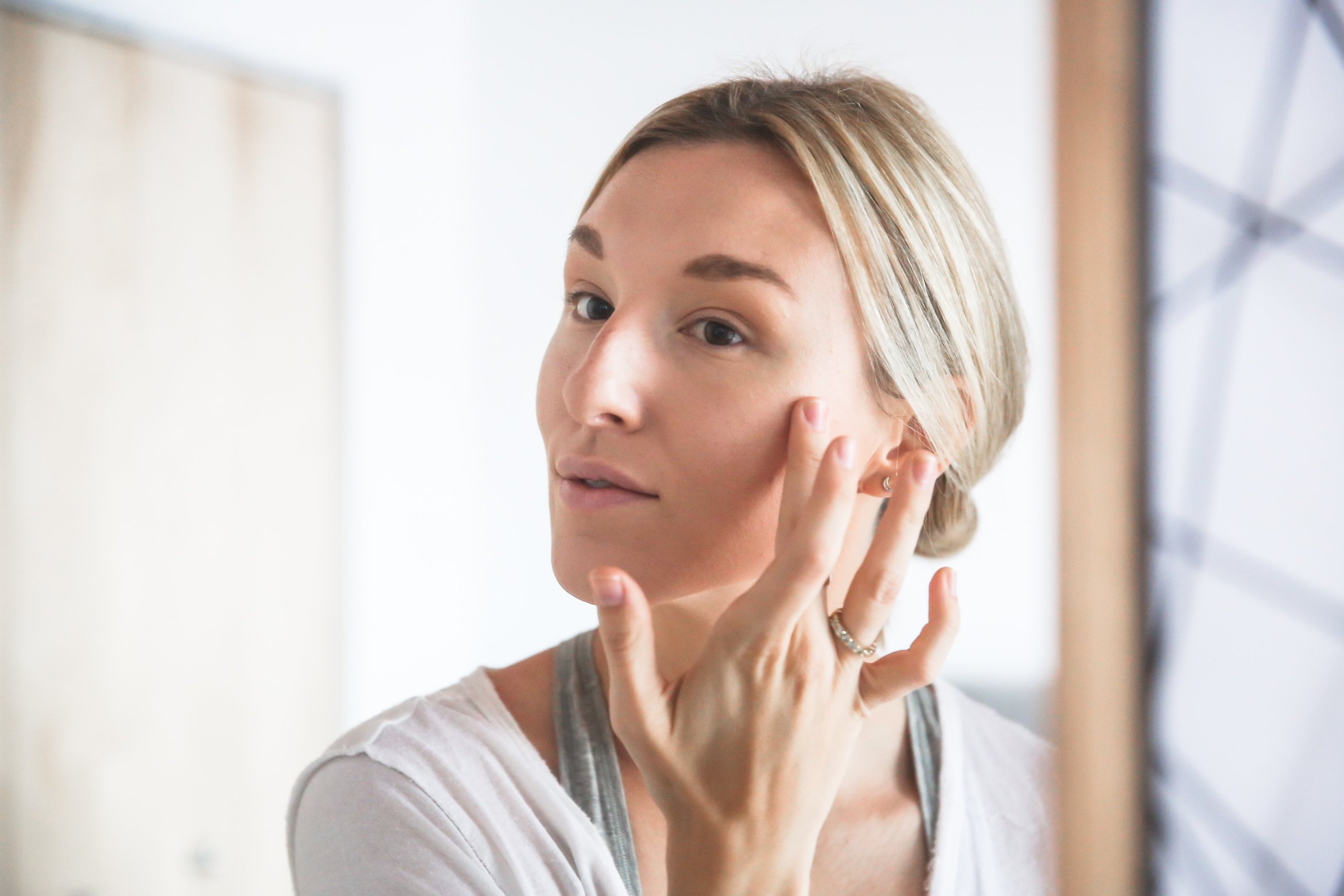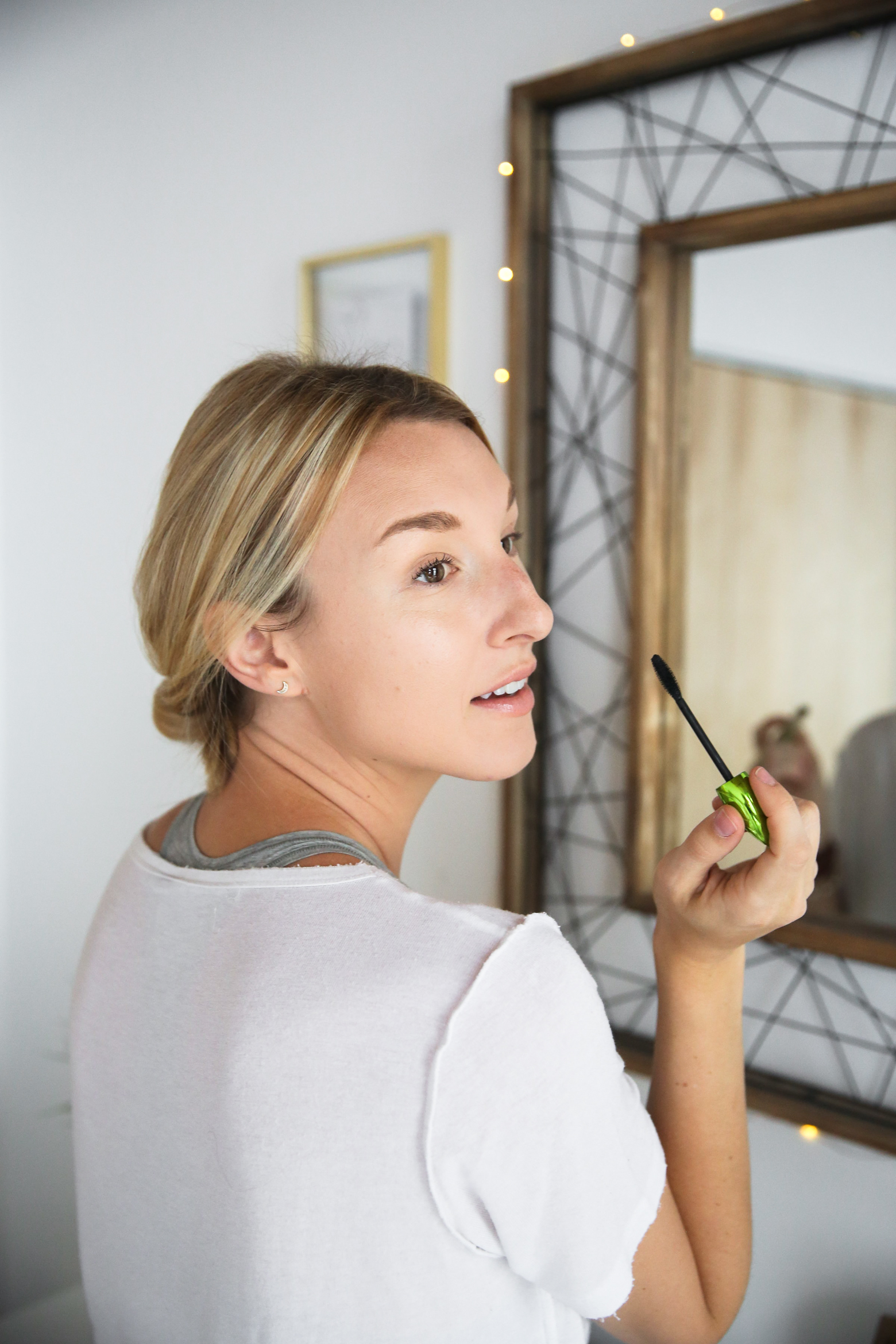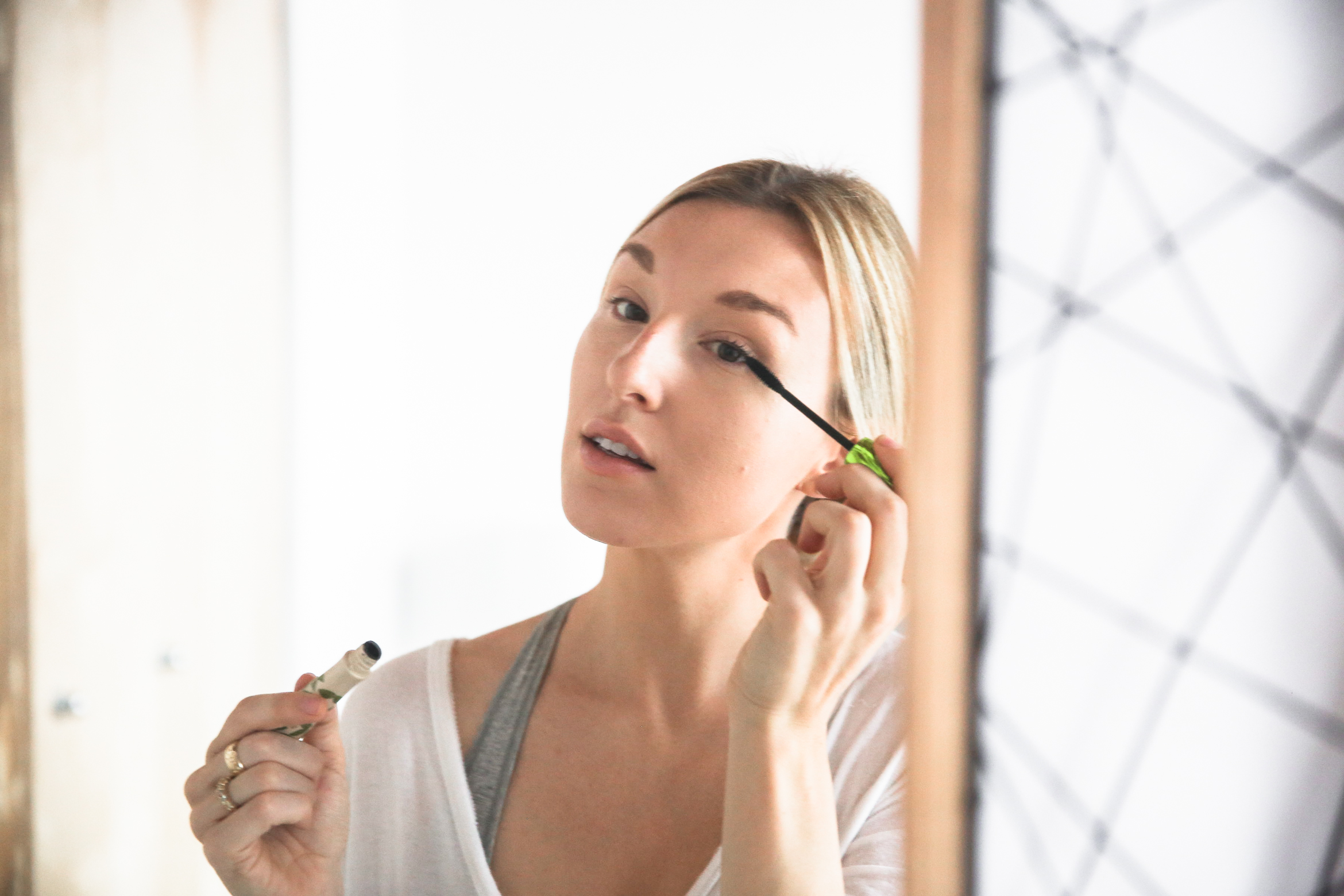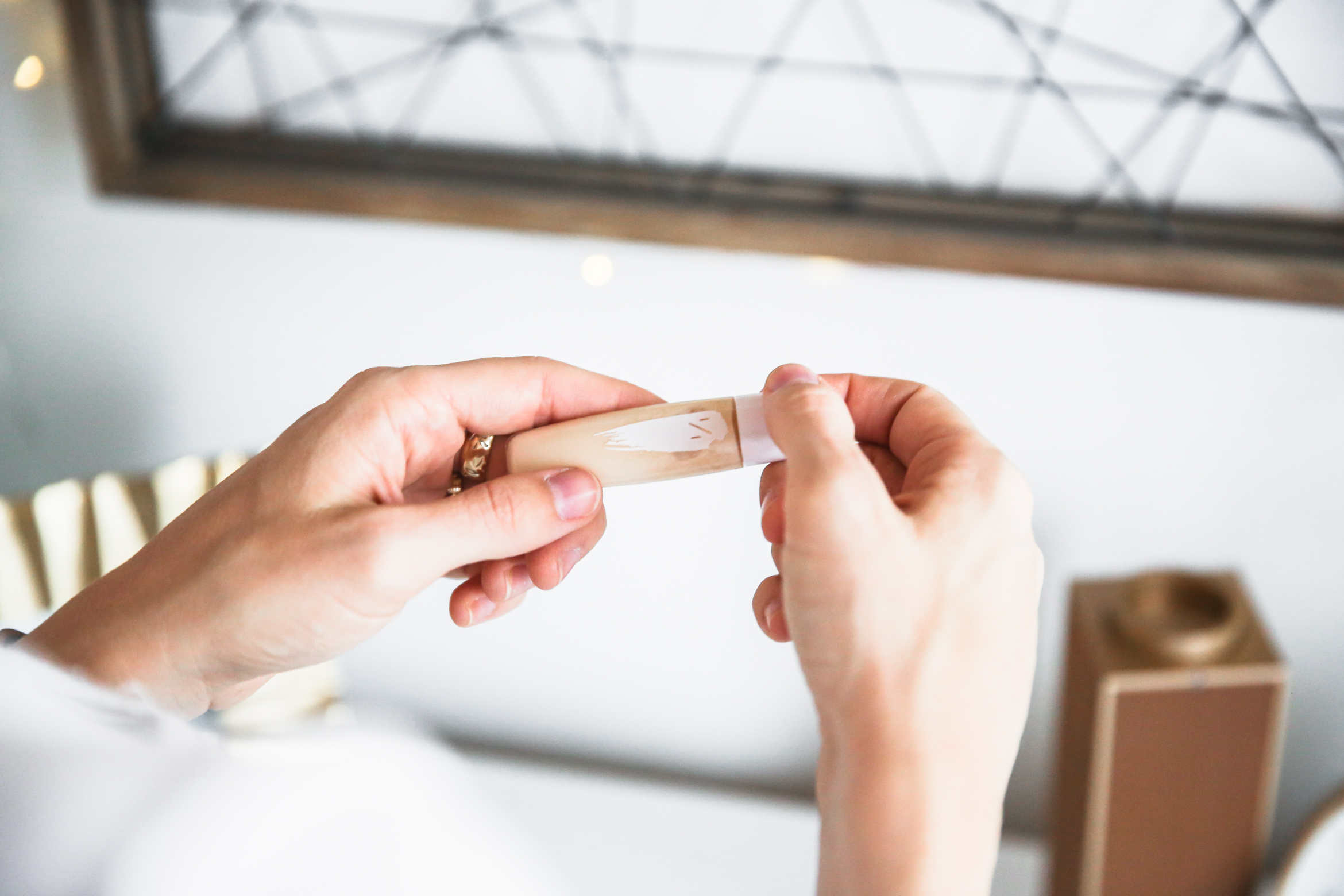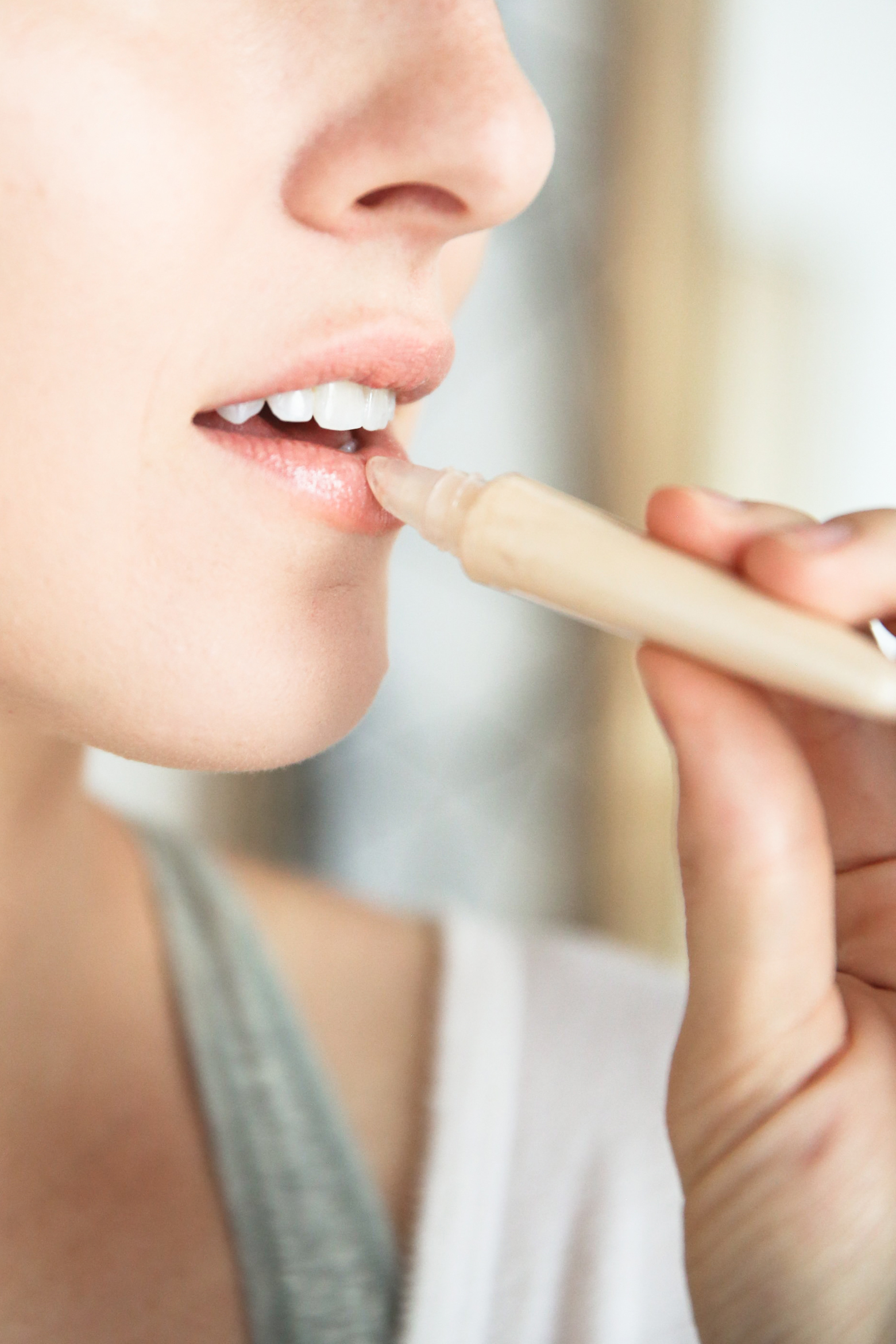 This. Lip. Oil. You have to try it! It is my final and favorite step before walking out the door.