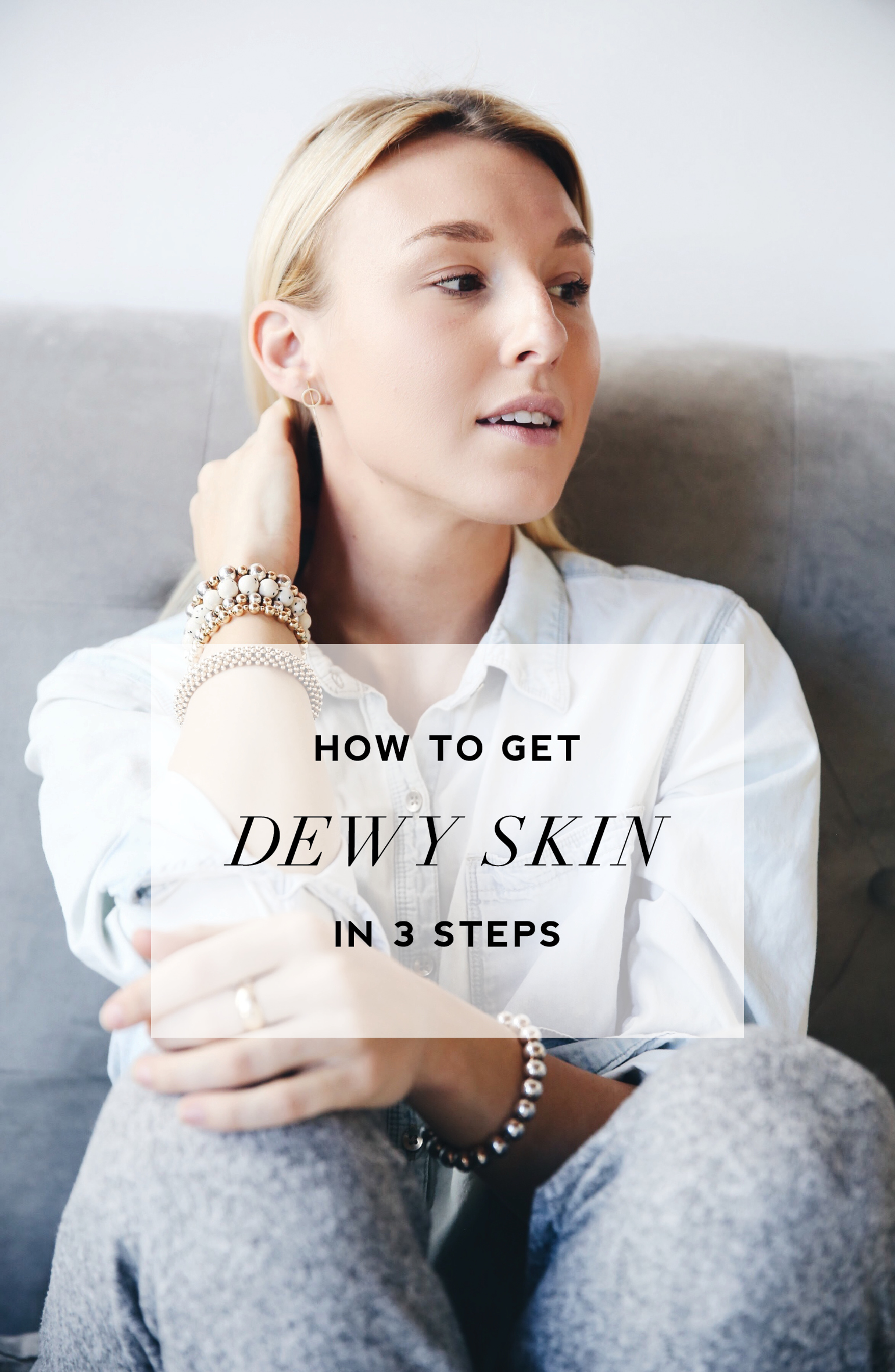 Give me all the dew skin. I love a fresh dewy face so very much. However, I'm not super into makeup because I like to keep my daily routine (and my face) as clean + simple as possible. So, I don't have a ton of interest in messing around with primers and highlighters every day. Of course I'm all for stepping up the makeup game for a night out, but as far as an everyday look goes: quick and easy is key. Bonus: it feels good to apply products to my face every day that my skin can actually benefit from while helping me look good too.
I want to keep this post short and sweet, because this routine of mine is just that. Typically, this is what I do every morning before starting my day…
After cleansing my face with micellar water, I immediately apply coconut oil. However, as promised in my 2018 Bucket List, I just bought this daily sunscreen and plan on applying it before the coconut oil every day. I will let you know how that goes! But okay, back to the oil. I like to put it all over my face but if that makes you nervous then I recommend just applying it to your cheekbones. PS: you can read more about the rest of my skincare routine here!
MOST IMPORTANT STEP! Next, I apply this dew skin tinted moisturizer. I talk about it all the time (like in this post about non-toxic makeup) so apologies if you're sick of hearing about it. Btw, I am not sponsored by Beautycounter – I just love their products! That being said, this tinted moisturizer is everything. It's magical and gives my skin the most perfect dewy glow. I can actually FEEL my skin drinking it in. It is thicki-ish in consistency and more like makeup than a typical moisturizer/lotion. Therefore, I don't really apply it "liberally". I like to make it last and thankfully, a little really goes a long way!
This green tea makeup setting spray is awesome, and only $12! It is organic and holds makeup on really well, plus it leaves a nice dewy sheen. I like to apply a spritz after my dew skin tinted moisturizer, and if I'm in a hurry – this is wear my routine ends for the day. However, if I'm putting on foundation + powder + etc. (more on what products I use here) I spray it on before foundation and then again after all my makeup is fully applied.