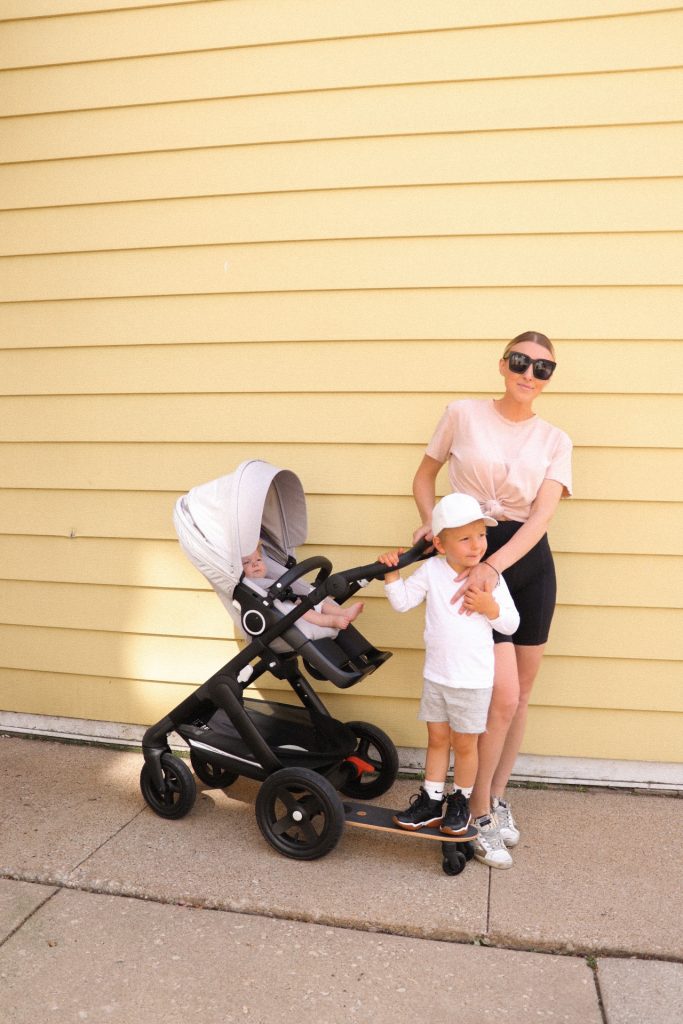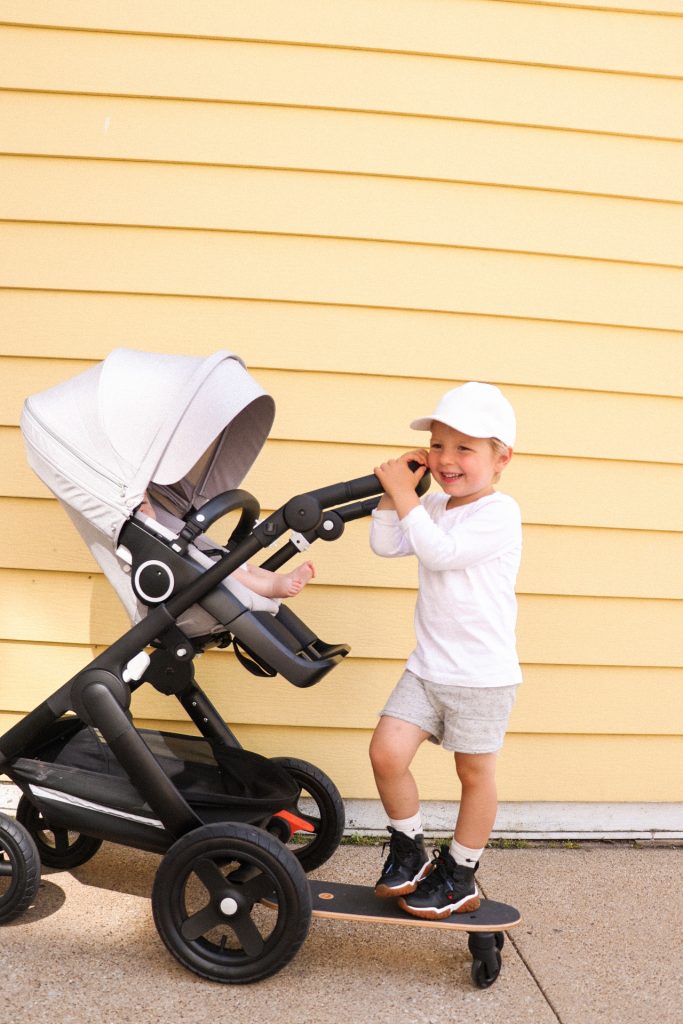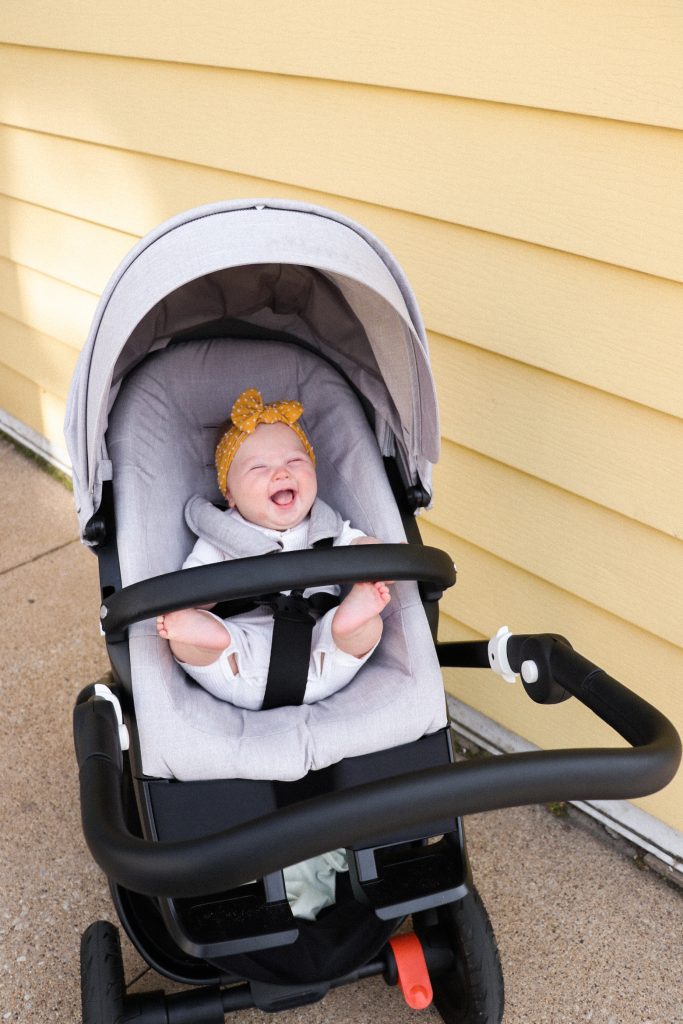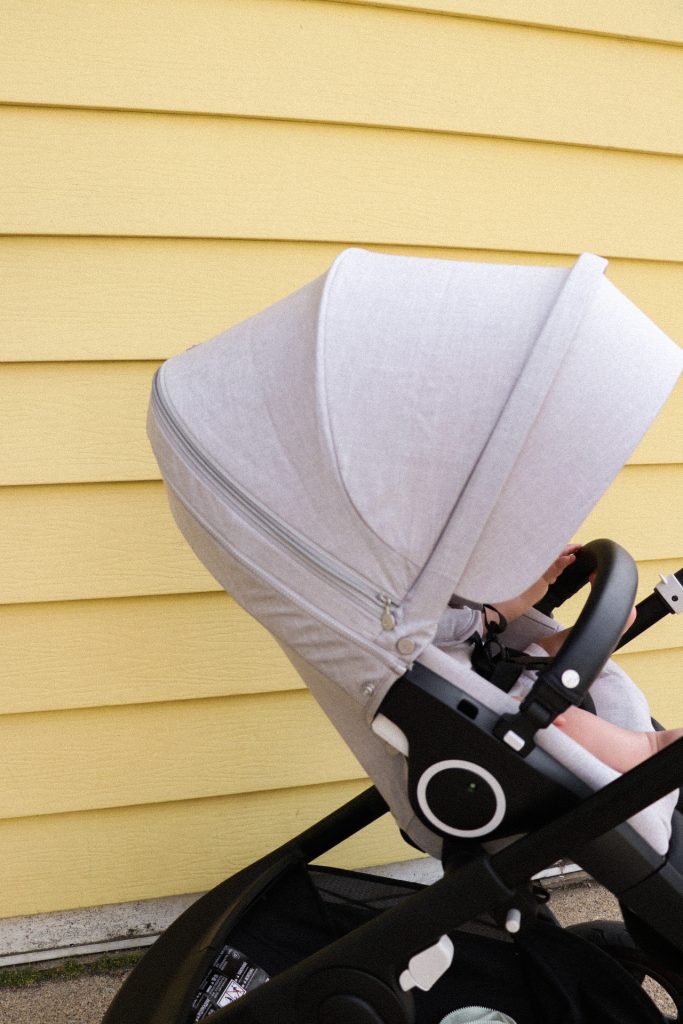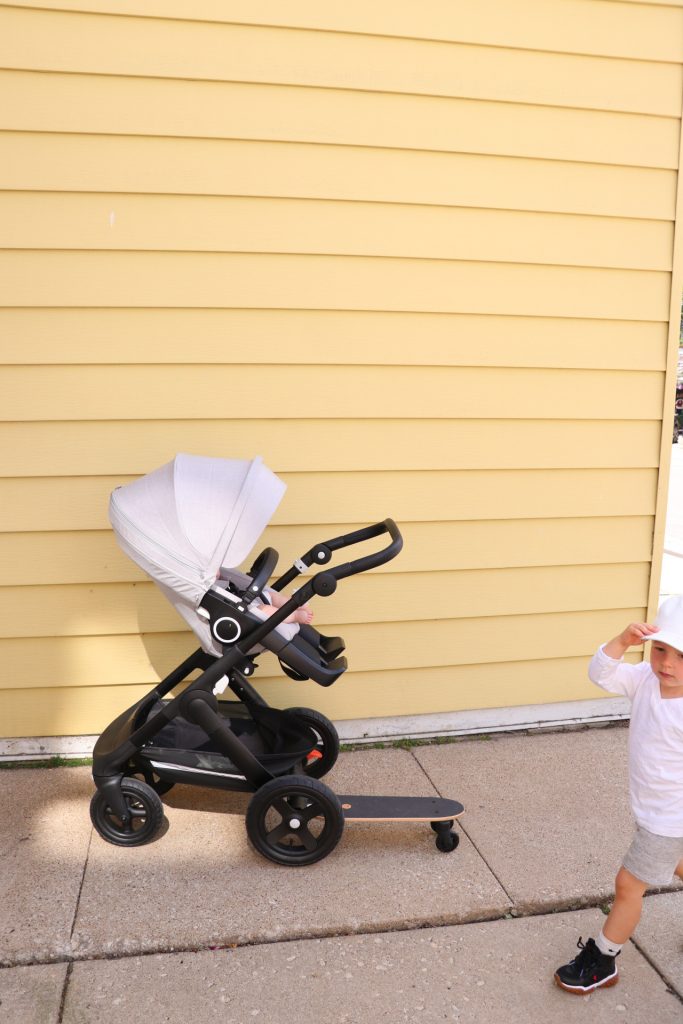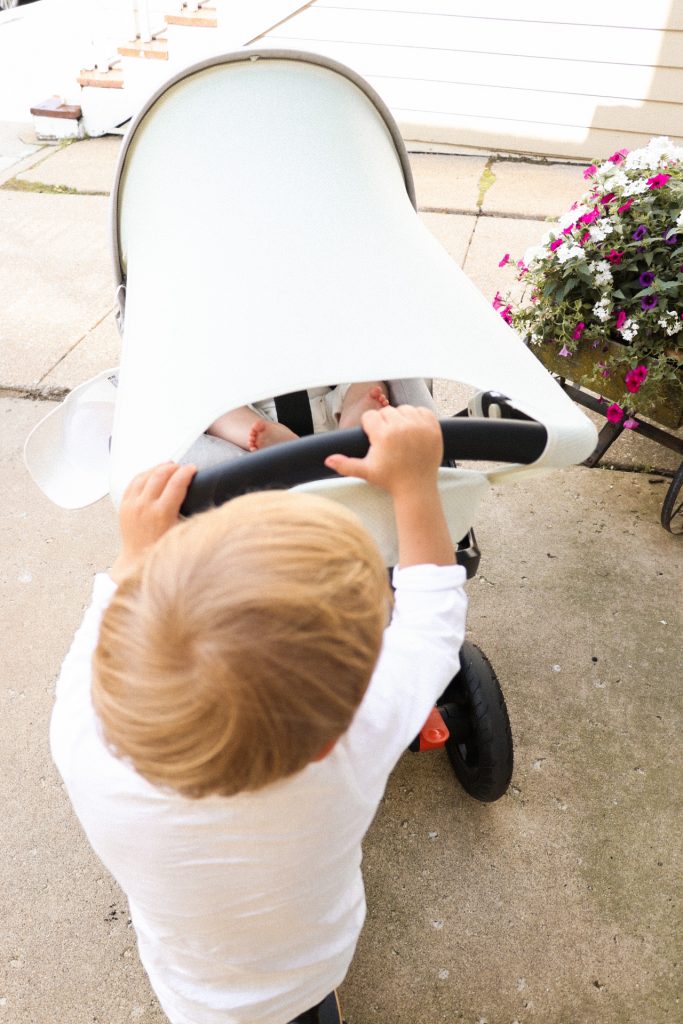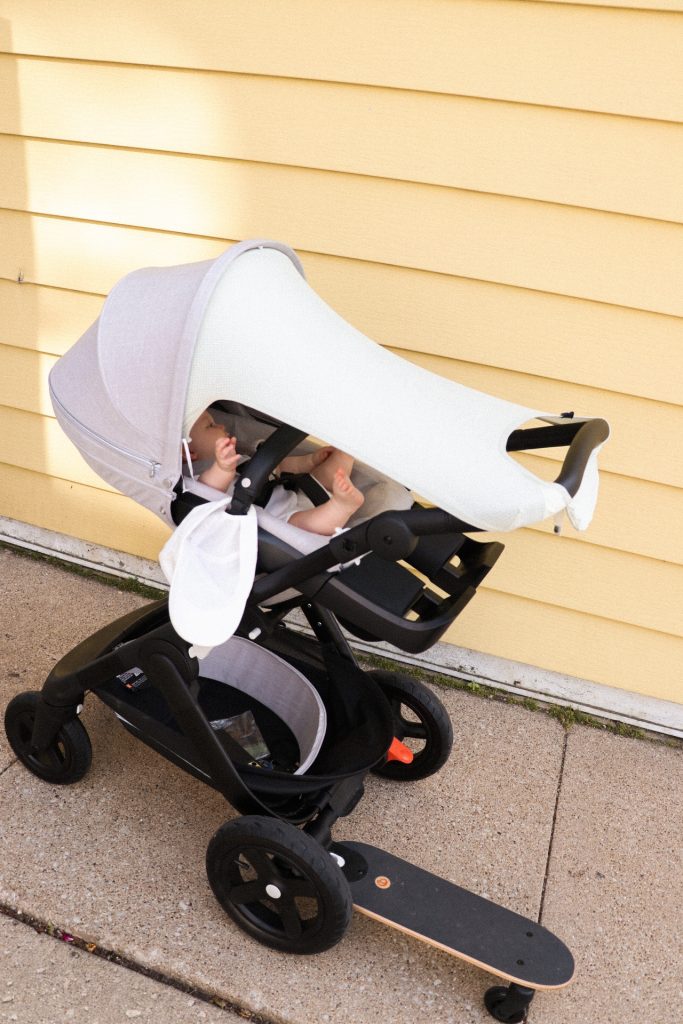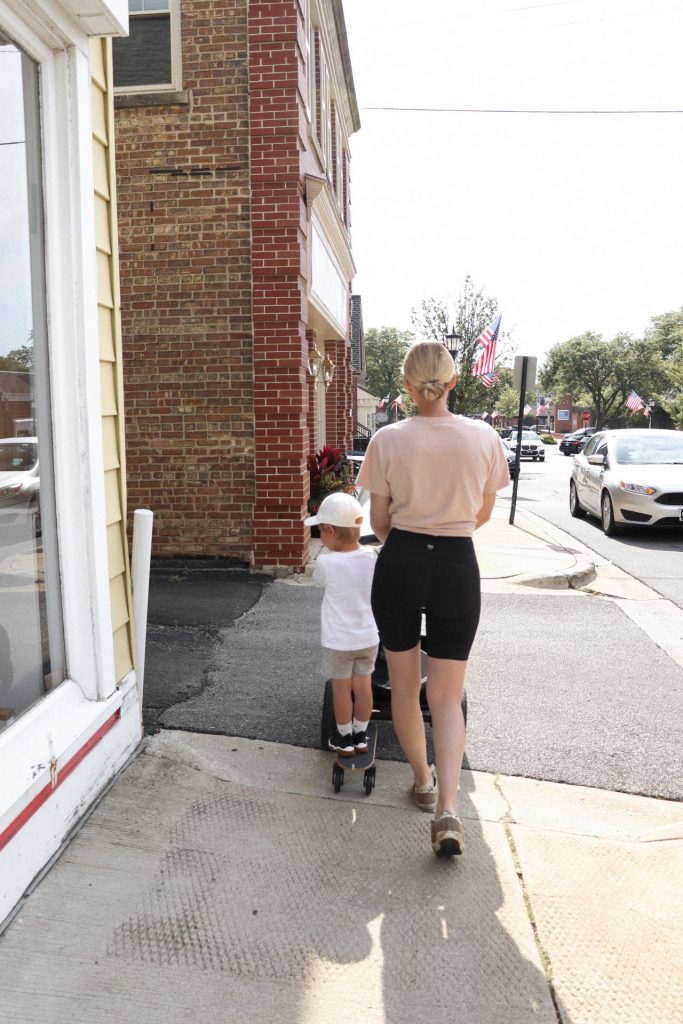 This post was written in partnership with Stokke, a brand I genuinely love and trust. All opinions here are my own.
I'm so excited to share this stroller and sibling board with you guys! As I mentioned last week in my Tripp Trapp high chair review, Stokke is a Norwegian company that designs the most well made, easy to use, beautiful baby + family products. I was initially attracted to their minimalistic Scandinavian design and then after going to a store and actually handling their strollers in-person, I fell in love. Buybuy Baby and Nordstrom both carry them in-store if you're looking to test drive. Bonus, I feel super European pushing this stroller, which is obviously my ultimate goal.
I'm reviewing the Trailz stroller, but we also own the Xplory stroller (seen with me here) – and both are equally amazing. The Xplory is a bit more compact and fantastic for city living with one child. After moving to the suburbs and having baby number two, we wanted something a little bigger that has more storage space and the option to tote around a second child. Cue the Trailz and sibling board.
The Trailz is a breeze to open and close. It is very sturdy + secure but doesn't feel clunky or heavy. Also, the seat is up nice and high which is so unique! The Xplory has this same feature and people would constantly stop me to ask about it because these are unlike any other strollers. You also have the option of having your baby face you, or you can turn the seat around and have them facing out. The seat is really easy to attach and remove from the chassis and it has a full range of reclining options as well. We have the Stokke Pipa by Nuna carseat and it pops in and out of the Trailz stroller base just like the stroller seat. They also make an adapter for Chico carseats!
James LOVES this sibling board because it is basically a real skateboard. Most importantly though, it is comfortable for both of us. I've heard of attachments like this making strollers awkward to push and walk beside, but I was pleasantly surprised by how comfortable this board + stroller combo is for James and myself. The stroller base is nice and wide and as you can see in the photo of me walking from behind, the side placement of the board leaves ample room for me to walk normally!