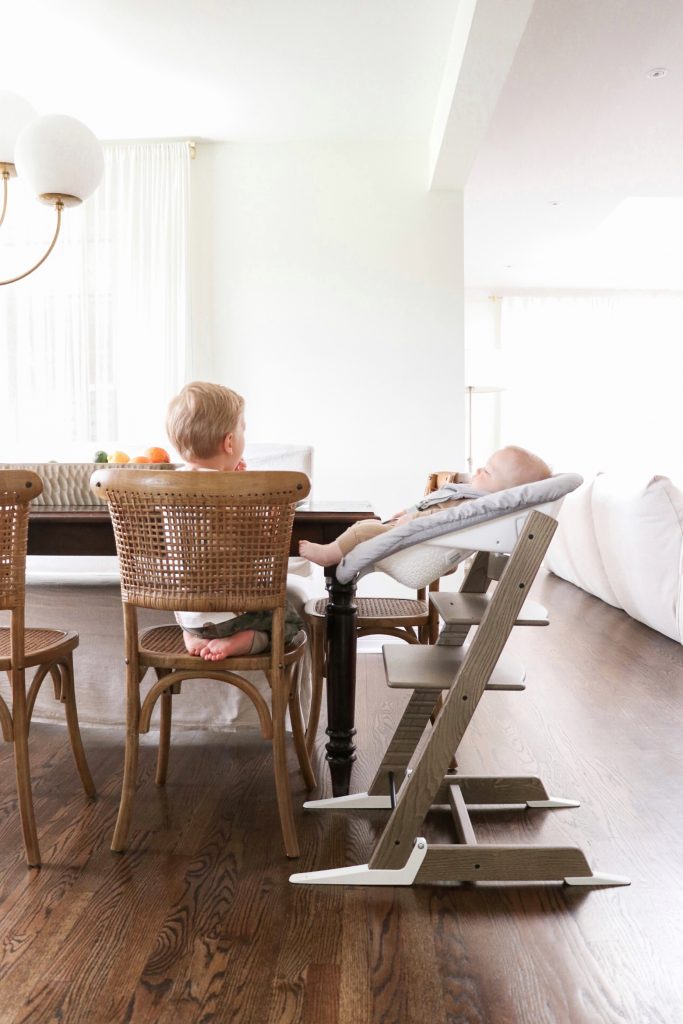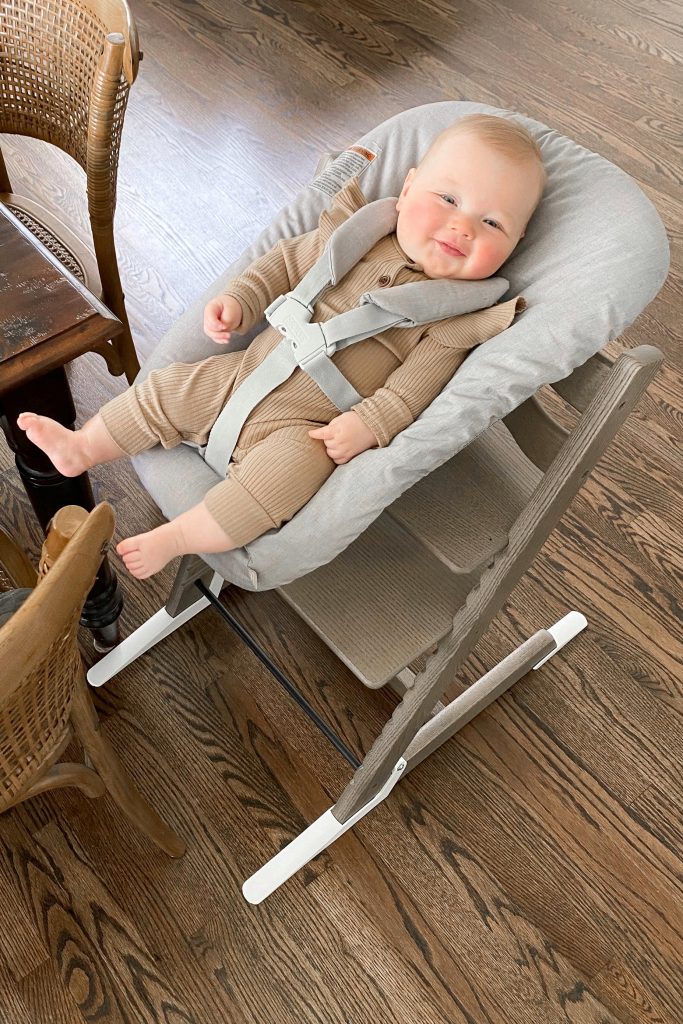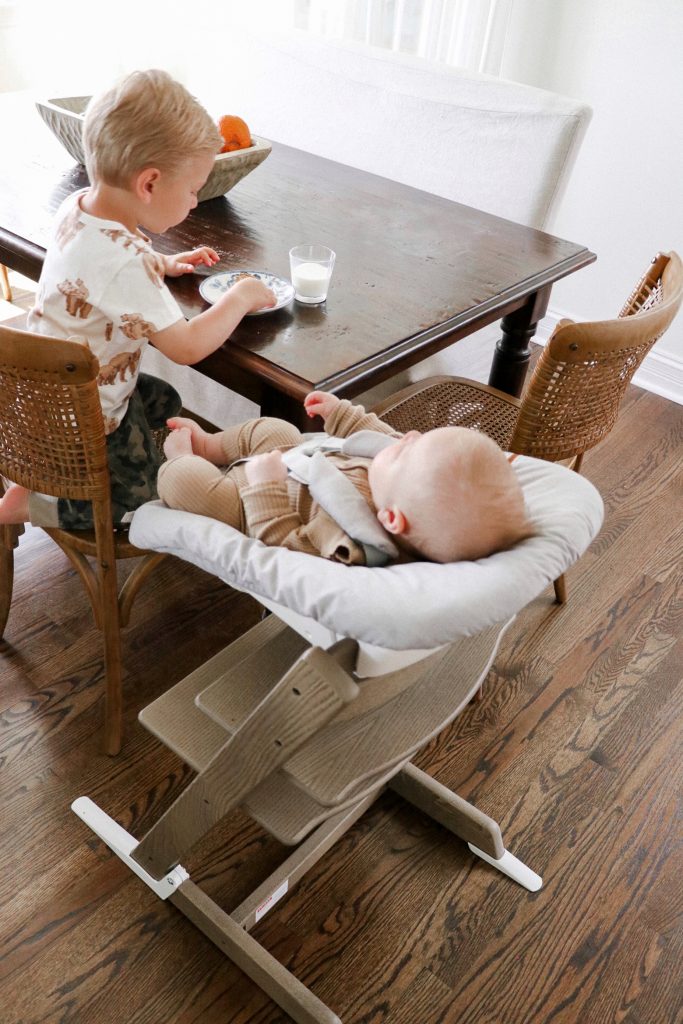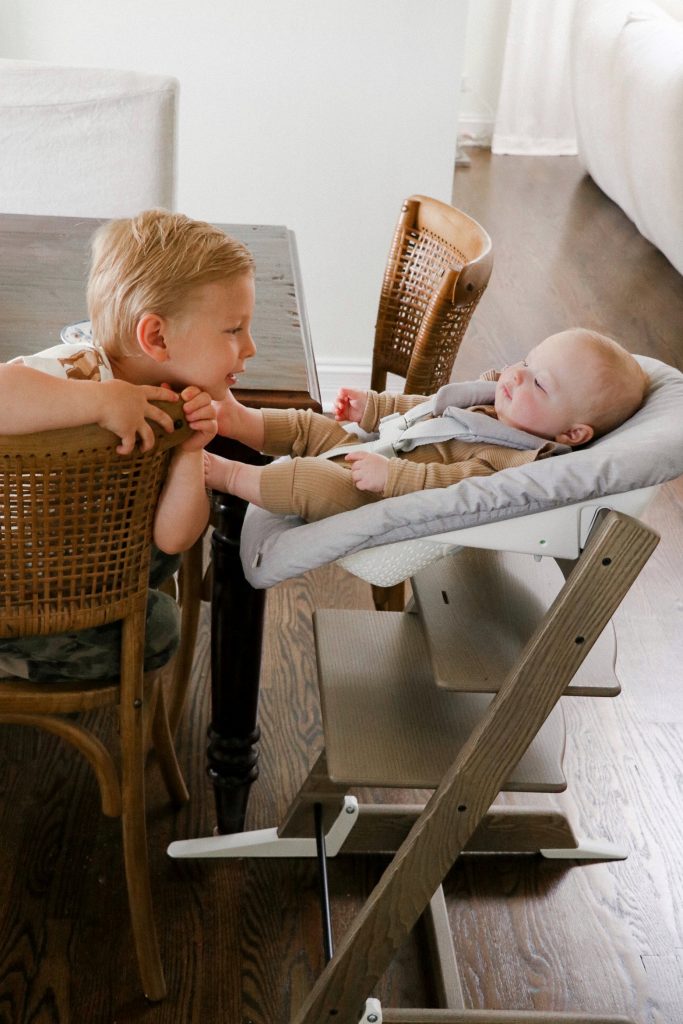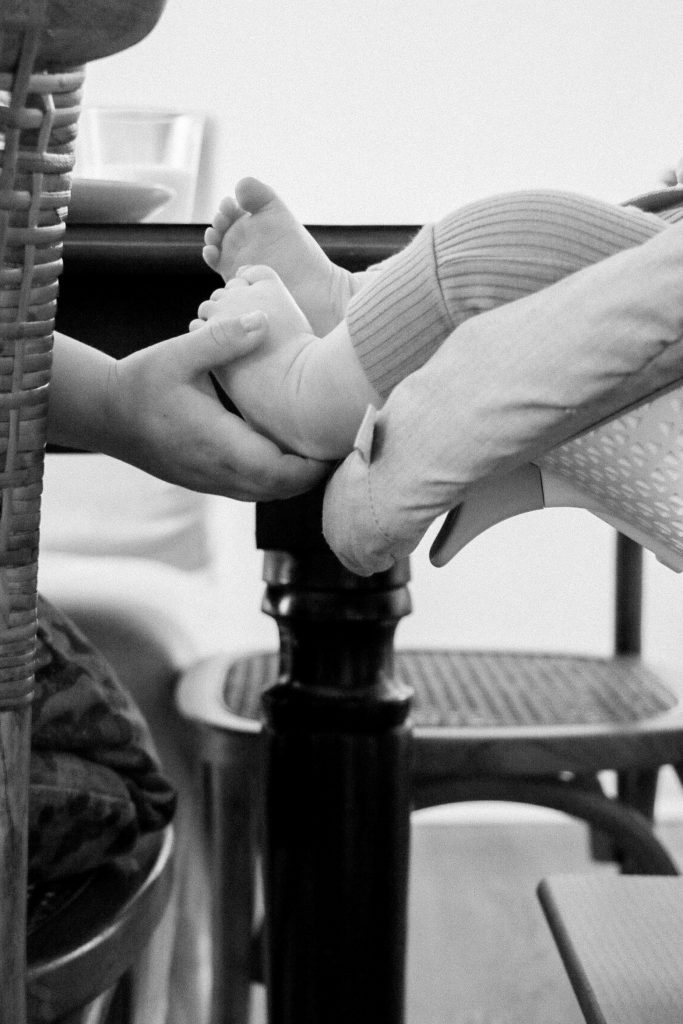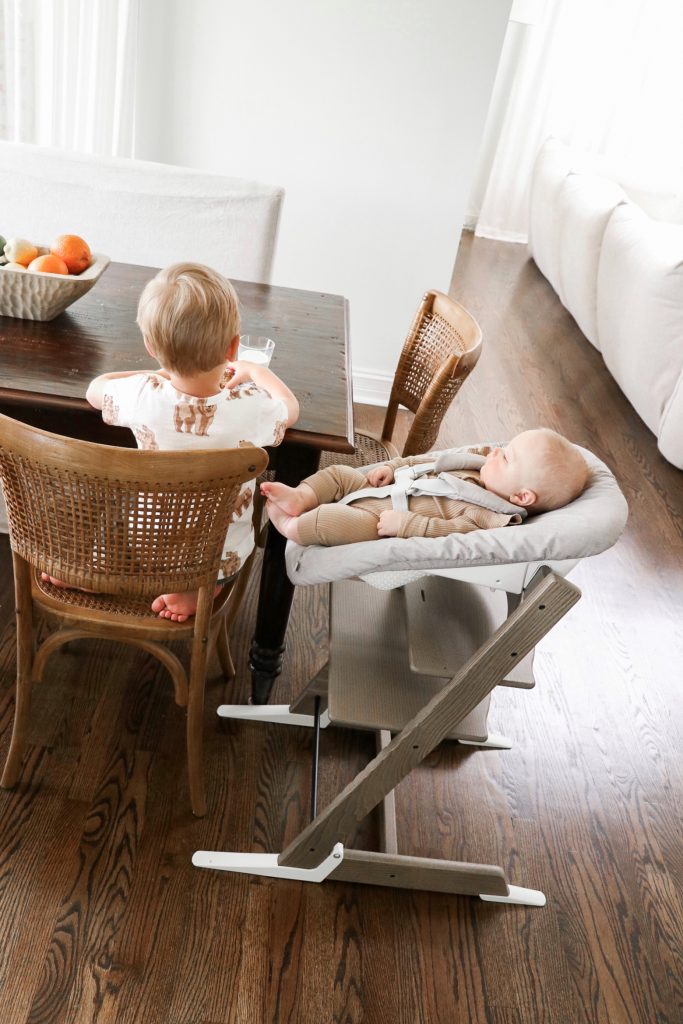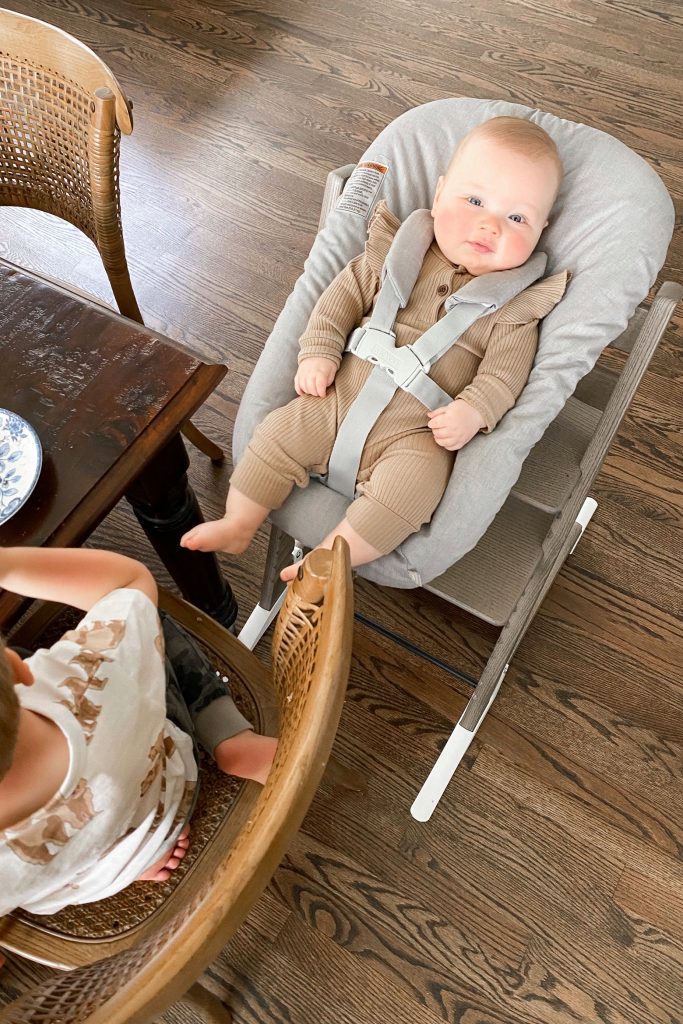 This post was written in partnership with Stokke, a brand I genuinely love and trust. All opinions here are my own.
If you follow me on Instagram you've probably noticed Shea has been living in this highchair. It's the Stokke Tripp Trapp with the newborn set and it's been such a helping hand considering literally all of our time is spent at home these days. Our whole family is obsessed with it and I'm excited to share it with you!
I've been a tried and true fan of the Stokke brand for a long time and being able to partner with them is a big pinch-me moment. Today, I'm going to be reviewing the Tripp Trapp + newborn set and next week I'll be reviewing their Trailz stroller + stroller sibling board. We also have a Stokke Xplory stroller and I mean it when I say this brand makes my favorite baby products.
Stokke is a Norwegian company that designs the most well made, easy to use, beautiful baby + family products. I was initially attracted to their minimalistic Scandinavian aesthetic but once I started using their products I fell deeper in love because Stokke's simple design truly aligns with their simple to use functionality. Also, Stokke quality is unparalleled.
Guys, the Tripp Trapp is worth the hype. I've been eyeing this highchair since James was born and honestly wish I got it sooner. It's so subtle and blends in seamlessly with my home decor (HUGE plus…) but most importantly it is safe and comfortable for Shea. Here are a few of my favorite things about the Tripp Trapp:
It grows with your child! Little ones can use it as a highchair until age 3 and once you remove the baby set and adjust the seat + foot plates, the Tripp Trapp can be used for life as a regular chair for larger children and adults.

Like most Scandinavian products, it is SIMPLE to use and easy to put together. Transitioning from one setting to the next is a breeze.

It's so aesthetically pleasing and unlike the majority of other clunky high chairs, it takes up barely any space.
Now, let's talk about the newborn set. It is usable from birth up to 20lbs and we use it all day long! In my opinion, it's so worth the extra money because of how much it comes in handy. Having an extra safe-place to put Shea is so key, especially with a 3 year old running around. If you have 2+ kids, a baby on the floor is not really an option for those first 6 months. Also, it's so fun being able to have your infant AT the table for mealtimes! James is so obsessed with this concept and insists on sitting next to her for every meal.
Here are a few things to note about the newborn set:
While it's called a "newborn" set, it can actually hold a baby up to 20 lbs. Shea is 6 months old and we still use it!

It takes

literally

10 seconds to pop on and off of the highchair.

Even though it looks like a heavy baby

(ahem, Shea…)

might tip it forward, I assure you it's so incredibly sturdy and safe.
I highly recommend this highchair and look forward to sharing more about it as we enter each phase with Shea! We started solids with her last week and I'll definitely be posting more about our experience with her sitting up and eating in the Tripp Trapp. Drop a comment below if you have any questions and stay tuned next week for my Trailz review!