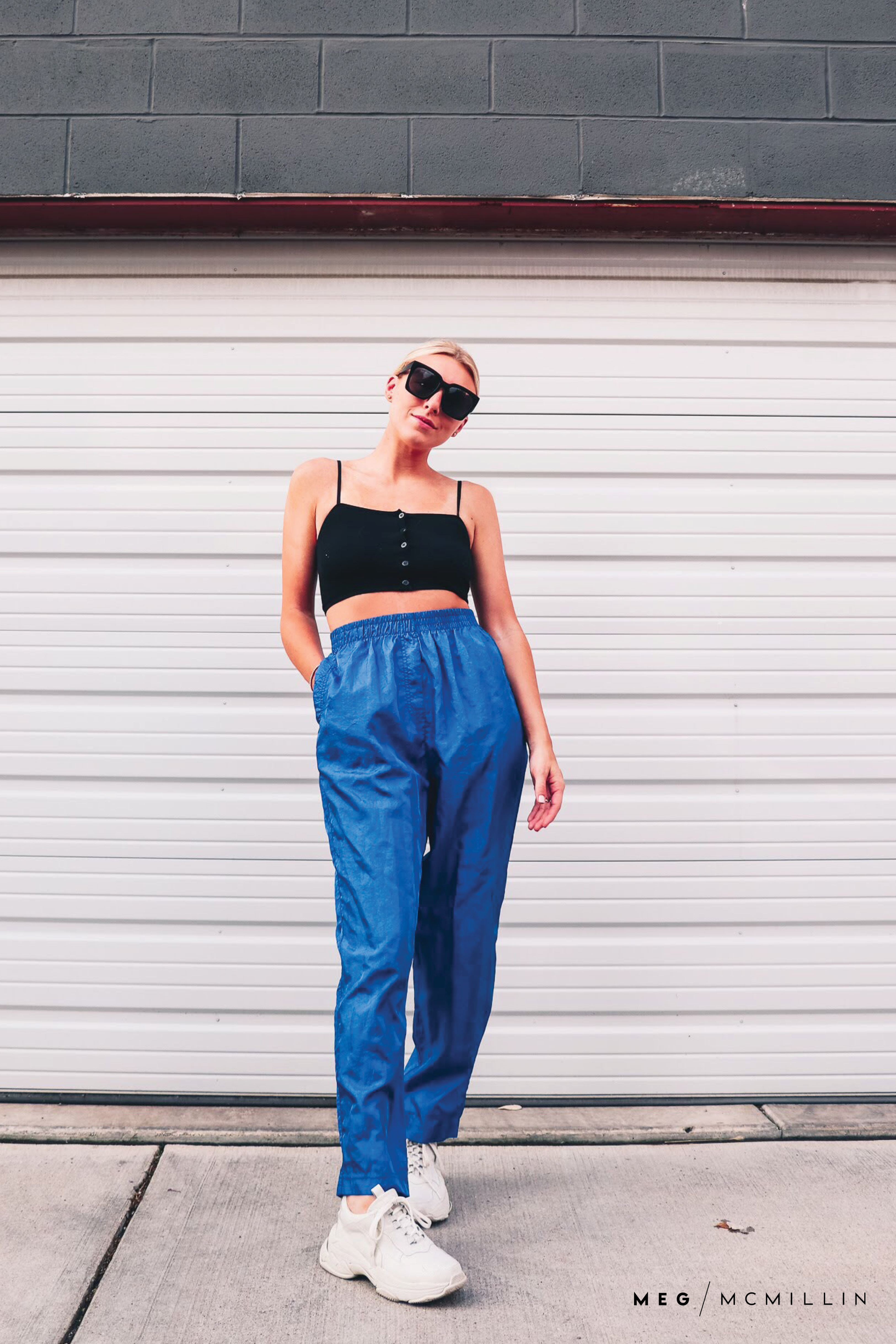 Confession:
I don't LOVE music festivals, but I super love festival fashion. However, I'm kind of done with all of the crop top + cutoff combos, over the top hippie get-ups that look like halloween costumes, and insane body decor. So, I put together 3 looks that are easy to recreate but still fun + trendy, in case anyone else is in the same boat. Happy festing!
Look #1: Wind Pants + Bra Top (here is some Kendall Pinspo)
Want to know something hilarious? I got those blue track pants from my grandma, lol. I was at her house a few months ago and complimented them and – as she always does when I mention I like anything of hers – she insisted I keep them. I'm obsessed but also fully aware that paired with my chunky sneakers I look like an actual senior citizen from the waist down. But guess what, I love it. Here are some more track pants I'm drooling over at the moment:
Pair with a bra top! Forever 21 has cute cheap ones, perfect for festival wear…
And of course some dad shoes for the win.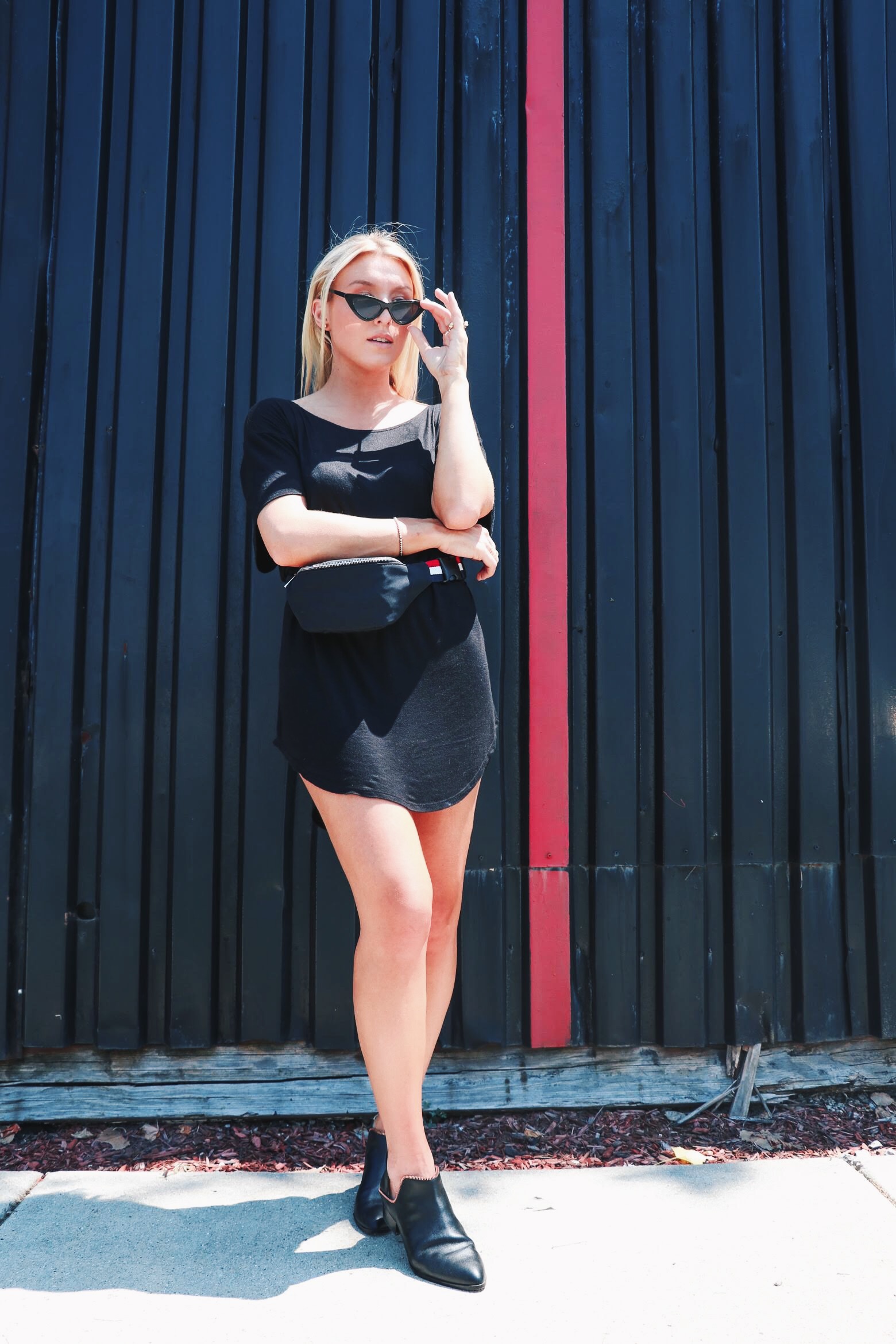 Look #2 – Oversized T-shirt + Belt Bag + Boots
This look is SO easy to pull off. And you will be comfortable. And still look cool. Win, win, win. Also, so many cute belt bags all over the place. I actually want to do a splurge vs. save post about belt bags soon. Amazon has a bunch of cool + cheap festival fanny packs and so does Forever 21. Head to Revolve or Nordstrom if want to splurge.
Cinch your tee with a fanny pack…
Add some cute boots…
Which by the way, I ended up peeking at the #NSALE. Kyle wanted some dress shirts and I kind of wanted to see what all the hype is about. I ended up buying these booties and I really love them!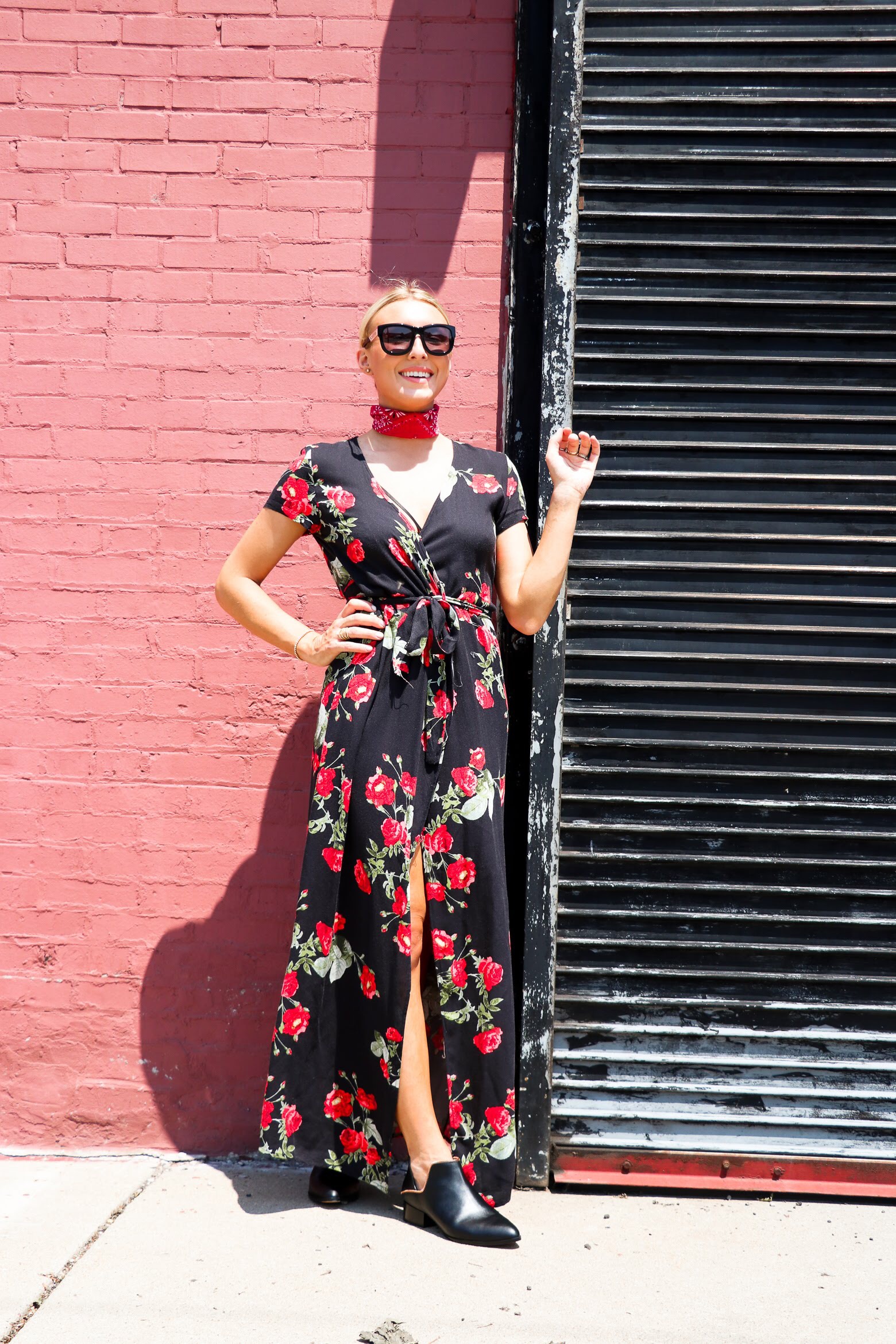 Look #3 – Wrap dress + Bandana + Boots
I love this look so much because it's a little bit of everything. It's a good mix of girly and edgy. Also, a good wrap dress can go a long way. I have worn this dress to a wedding, on a beach vacay, and might just wear it to Lolla next weekend too. It's old from Nasty Gal but here are a bunch of other cute wrap dresses:
Tie a bandana around your neck (and don't be afraid to mix prints!)