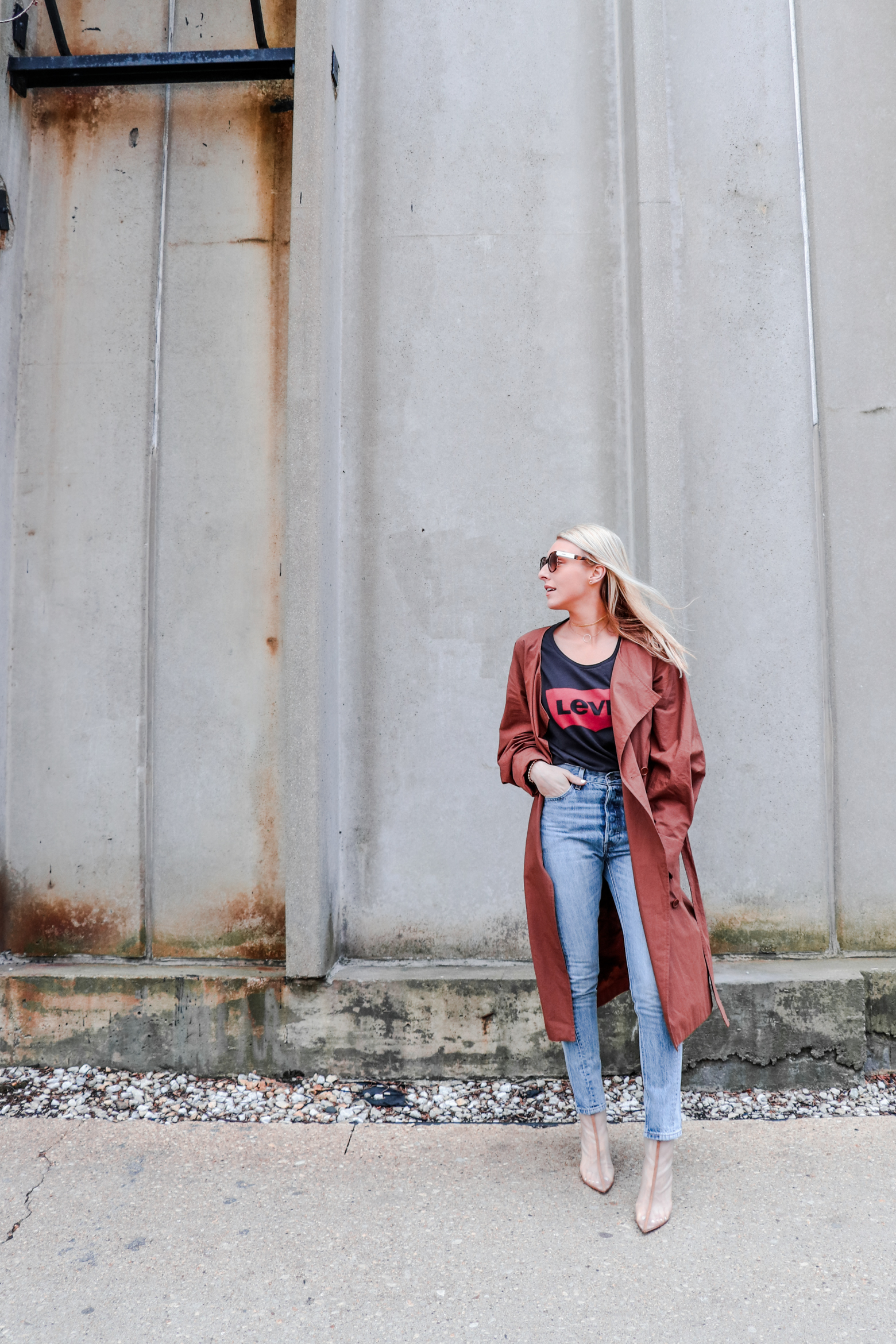 – SHOP MY LOOK –
Before we get to the Levi's, I have to talk about this INSANE trench coat from COS. It is giving me so much life. The sleeves!!!!!! Keep scrolling to see it in full bloom. The fit is SO amazing, like it's part of your body or something. By the way, there is a COS opening a location in Chicago next month! Cannot wait. If you're not familiar with COS, check it out for sure. All of their pieces look classic and minimal from far away – then you get closer – and BOOM there is something super fashion forward + unique about it. However, it's done in the most amazing/understated way which I love sooo much.
Now let's get to the jeans.
Okay, moving on to the Levi's! They are such a staple. We all know the quality is amazing and I'm so happy they have stayed at such a decent price point given that they are trendier than ever at the moment. Summer is right around the corner and I can't wait to do a deep dive into all my Levi's cutoffs but for now let's talk jeans, since it's still snowing in Chicago. In April. Snowing.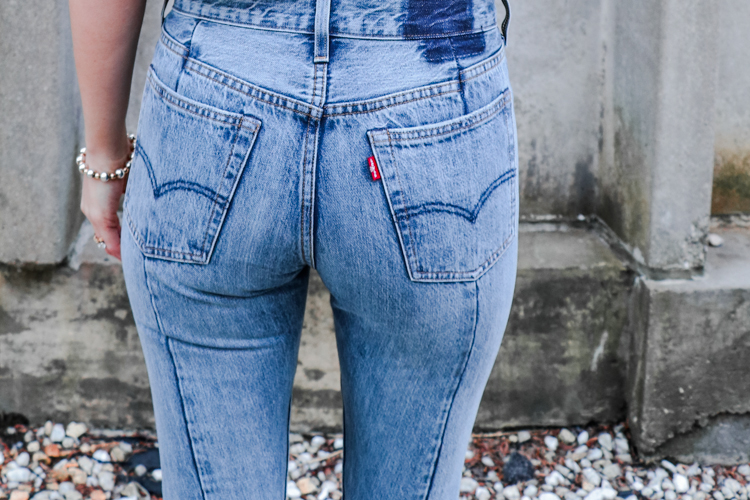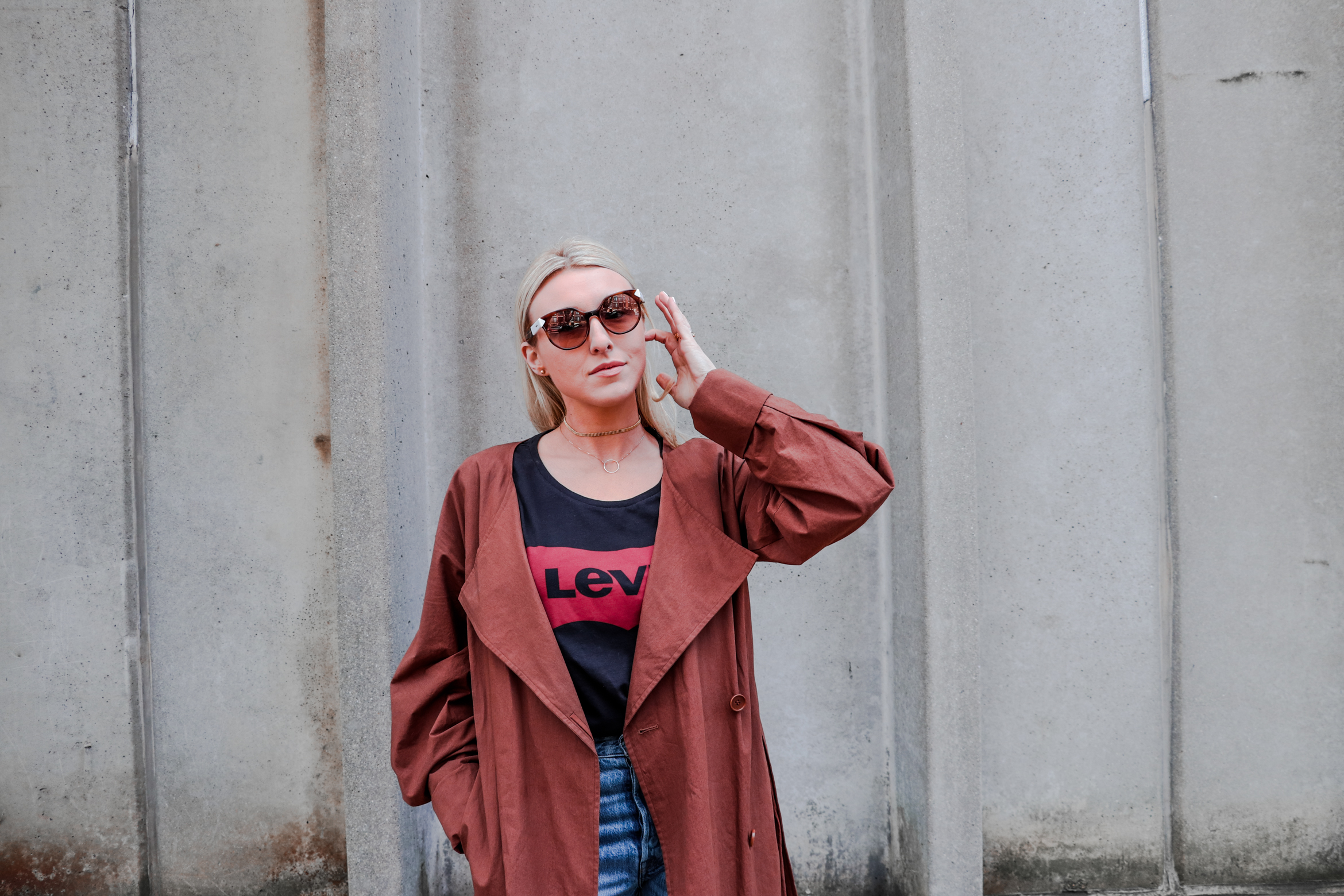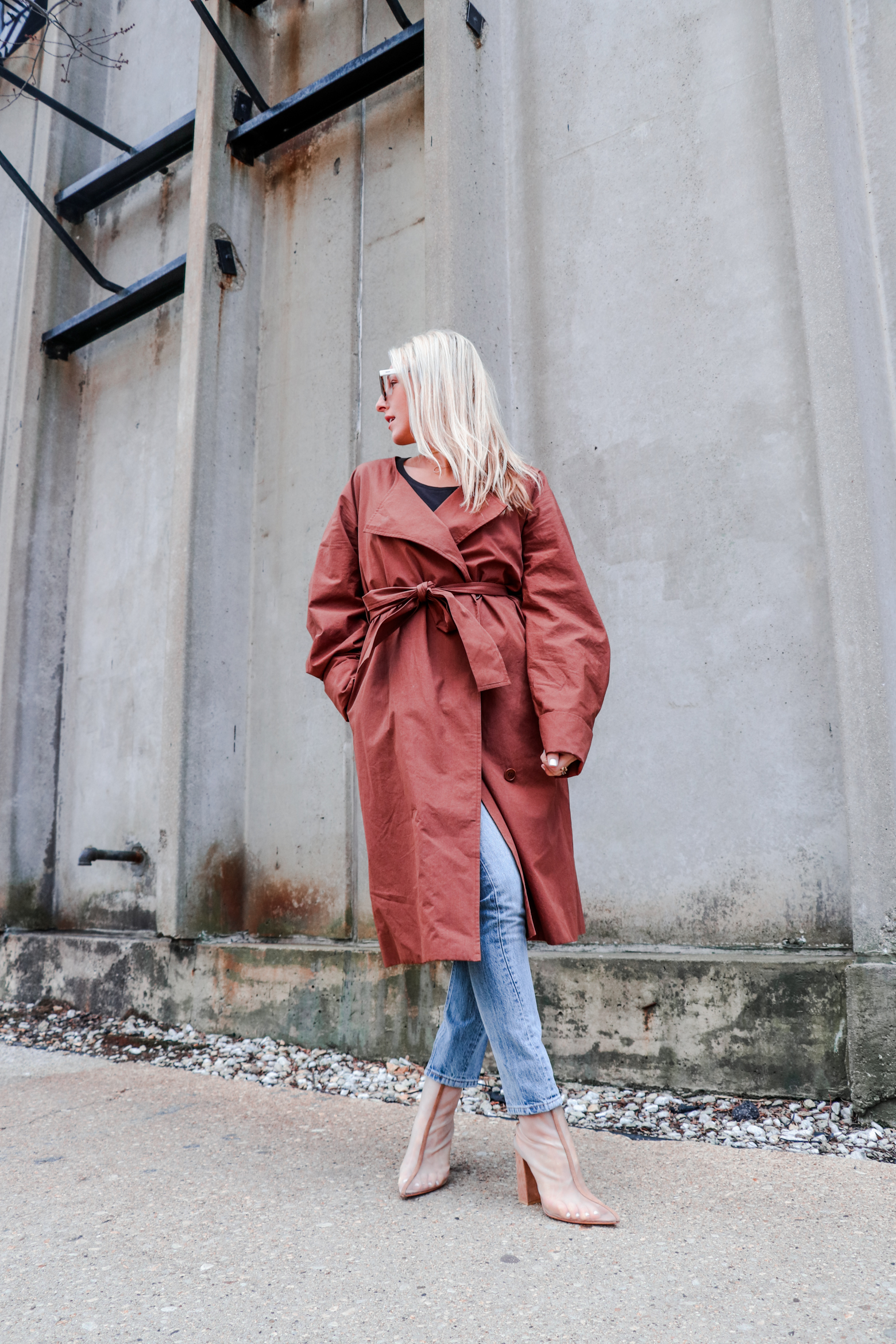 There are so many different types of Levi's…
I have a bunch of Levi's shorts, but until recently I hadn't bought a pair of Levi's JEANS in forever. There are a bunch of different styles and it is actually really overwhelming. So, prior to going into the store I did some research on what styles I wanted to try on and below are the ones I loved the most!
The pair I'm wearing in this post is the 501 altered skinny. But I also bought a pair of mile high super skinnies, and a pair of wedgies! Levi's is always having great sales at their stores, so be sure to keep your eye out.
Here are the styles I'll be covering:
NOTE ON LEVI'S SUB-CATEGORIES:
Within each category of Levi's jeans, there are different fit styles. For instance, there is a 501 STRETCH skinny, a 501 ULTRA high-rise skinny, a wedgie high-rise, a wedgie straight leg, etc. So, know thyself. If high waist jeans are your thing, then pick those within the style category you like! If you feel that thick + no-stretch denim doesn't flatter you, then pick the stretchy style within the style category you like.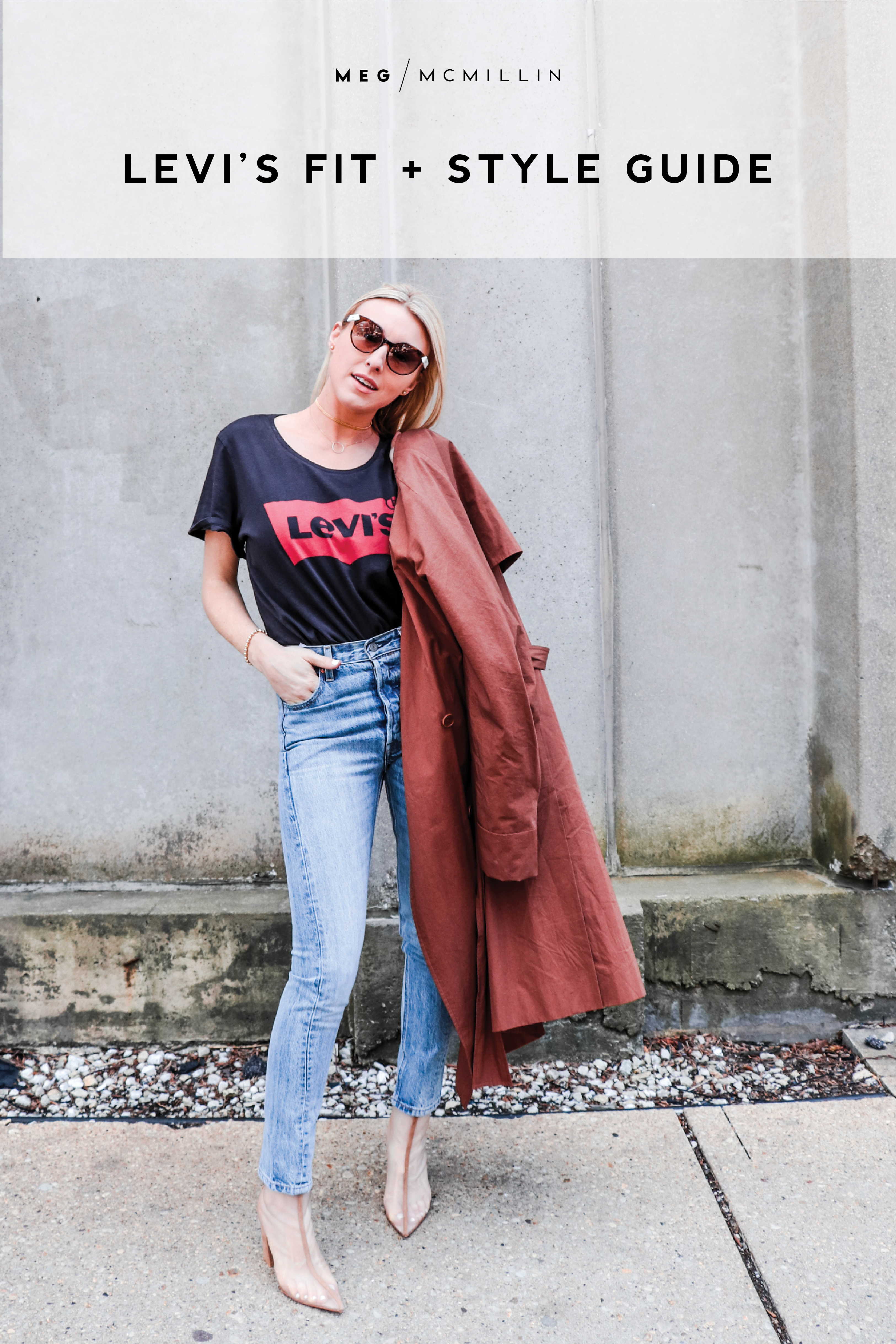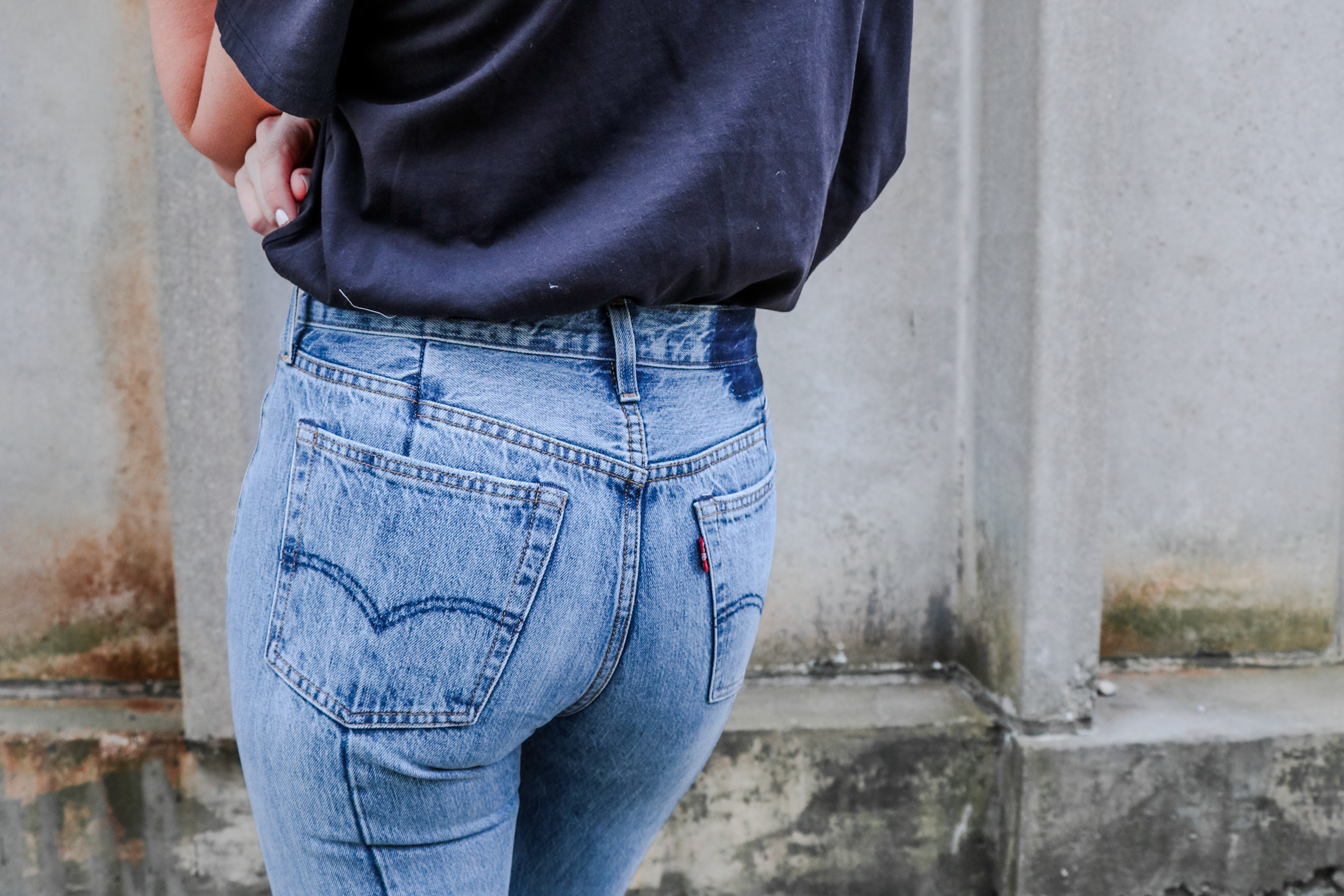 My exact jeans from this post are on MAJOR sale, be sure to snatch a pair before they're gone! Technically, mine are the 501 "altered" series and the difference is they have those lines down the sides and back. But the fit is exactly the same as the regular 501 skinny. Moving on. Apparently, Levi's 501 style is the first blue jean ever made, invented in 1873! There is a history lesson for you. See? This is an intellectual publication.
The 501 skinny jeans are a new take on the old classic. They took the original style and gave it a slimmer leg, a higher waist, and a tighter more flattering fit!
FIT & SIZING (from Levis.com)
High rise

Sits above waist

Skinny fit through butt and thigh

Skinny leg

Fit is tight but still TTS (I'm wearing a 27) you could size up but I prefer to stretch them out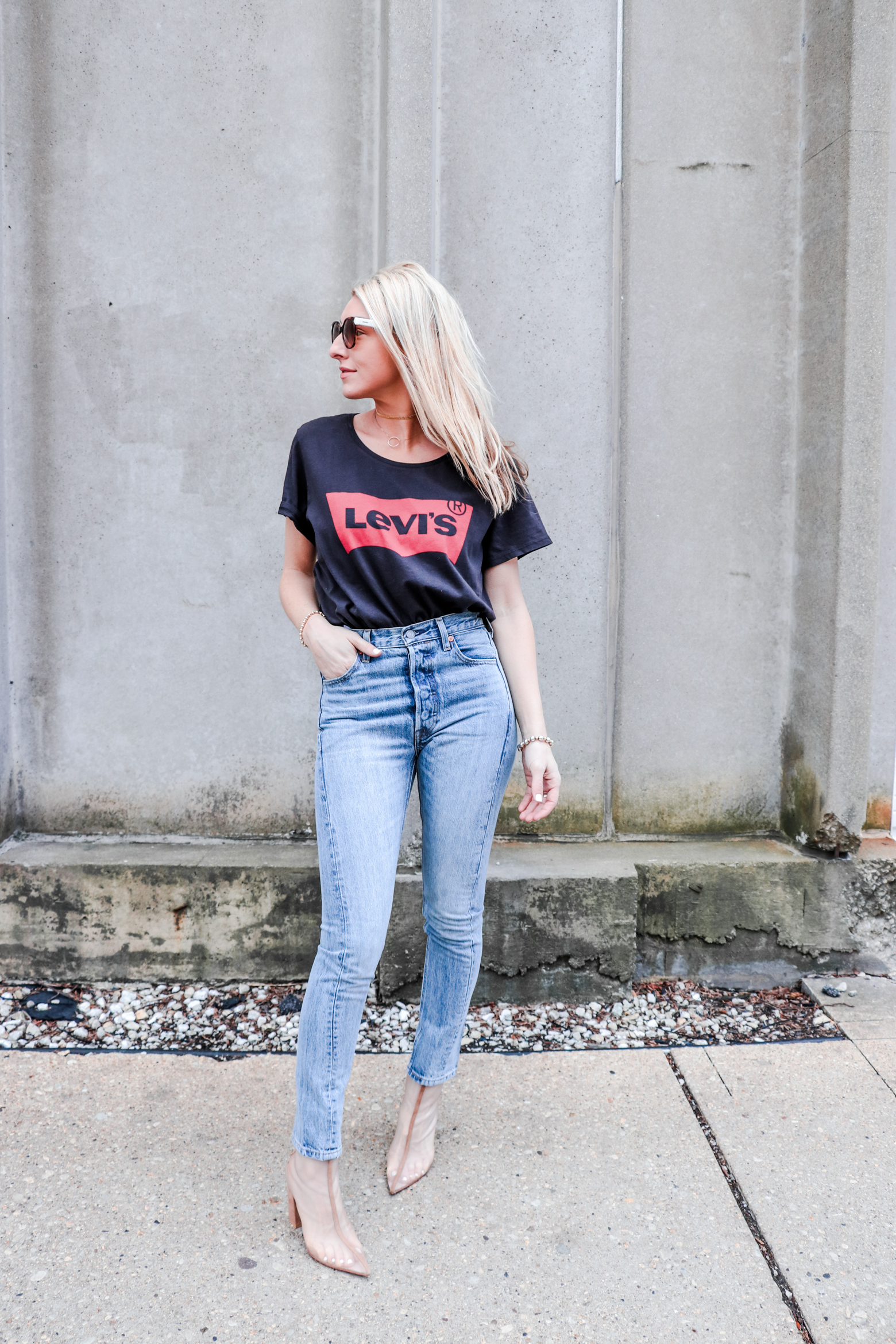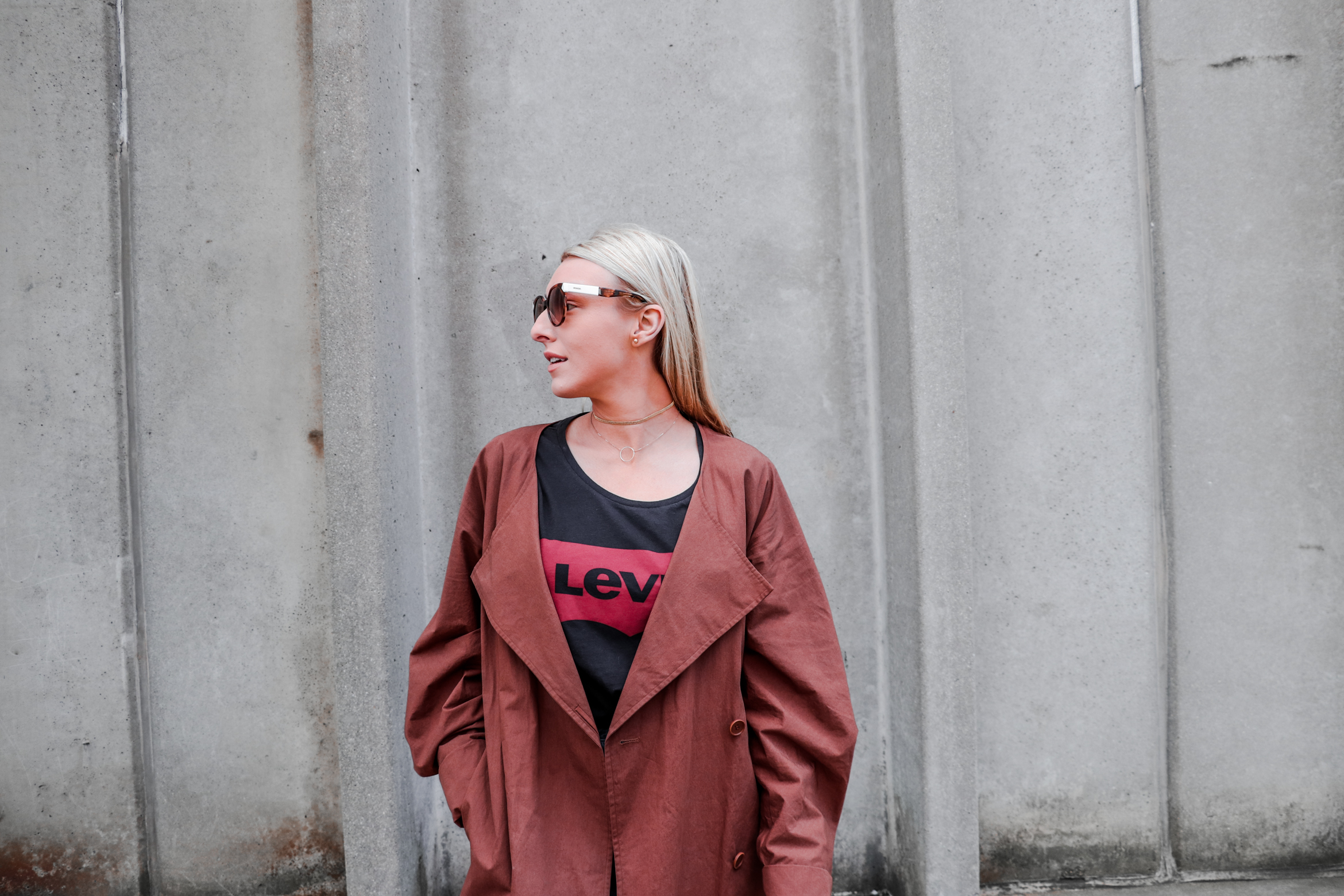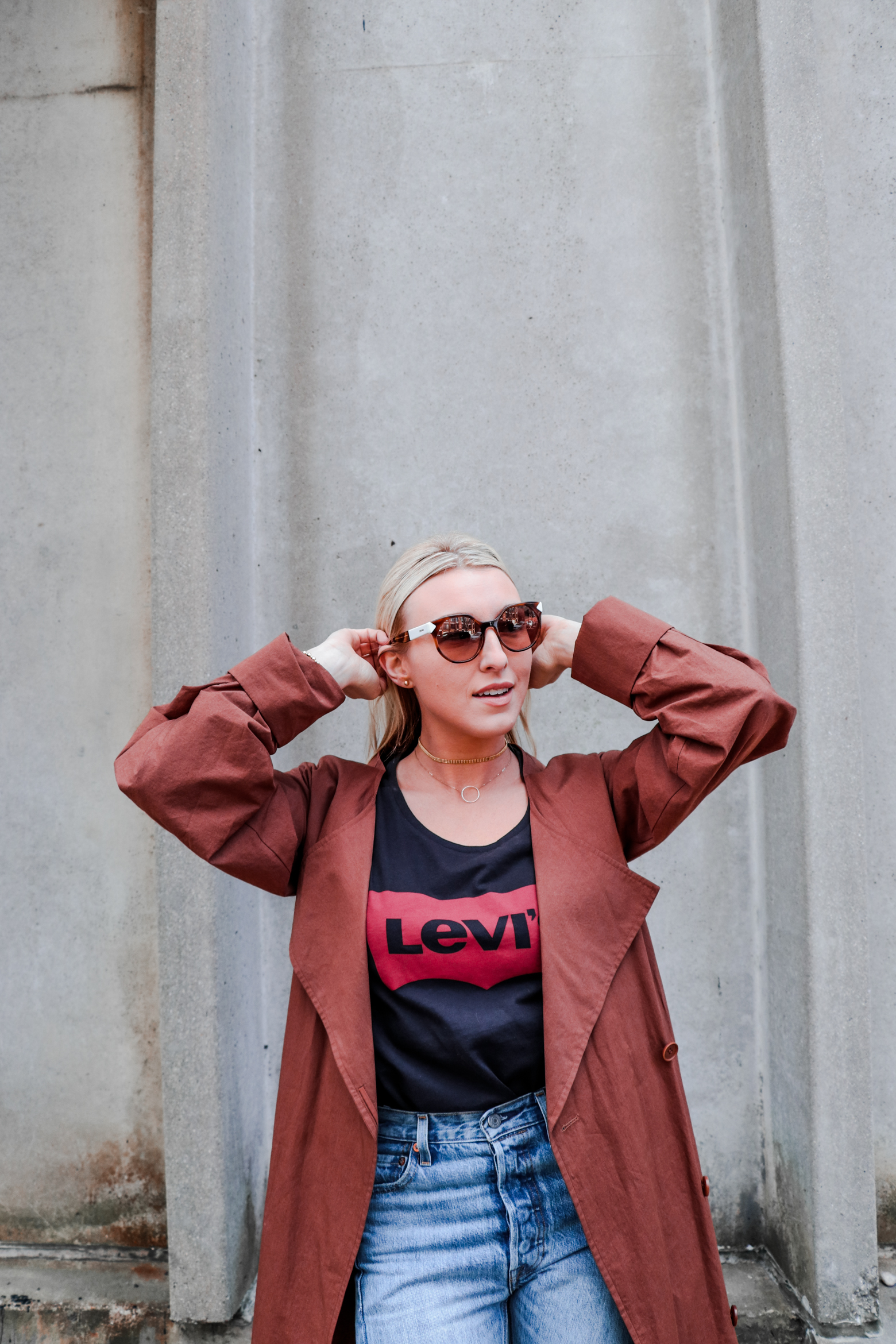 The Levi's Wedgie collection is a throwback to the 90's mom jean that you either love or hate. However, even if you hate that look, I recommend giving the wedgies a try because they are actually have a really flattering effect thanks to how high waisted they are. You might be pleasantly surprised! Please note: they don't give you a wedgie! But they do hug your butt and hips extra tight in order to highlight your booty.
FIT & SIZING (from Levis.com)
Snug through hip and thigh

Straight leg

High rise: Sits above waist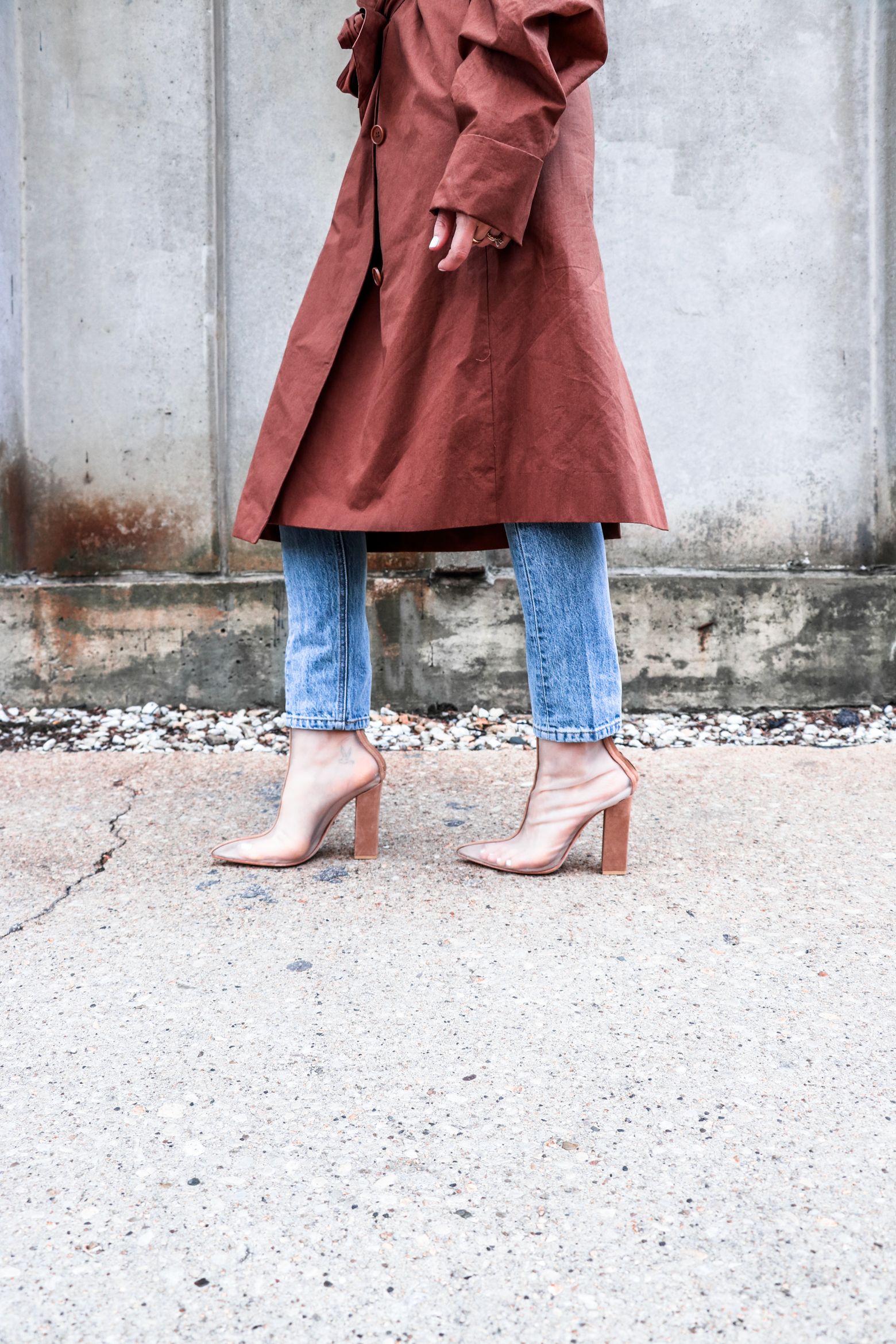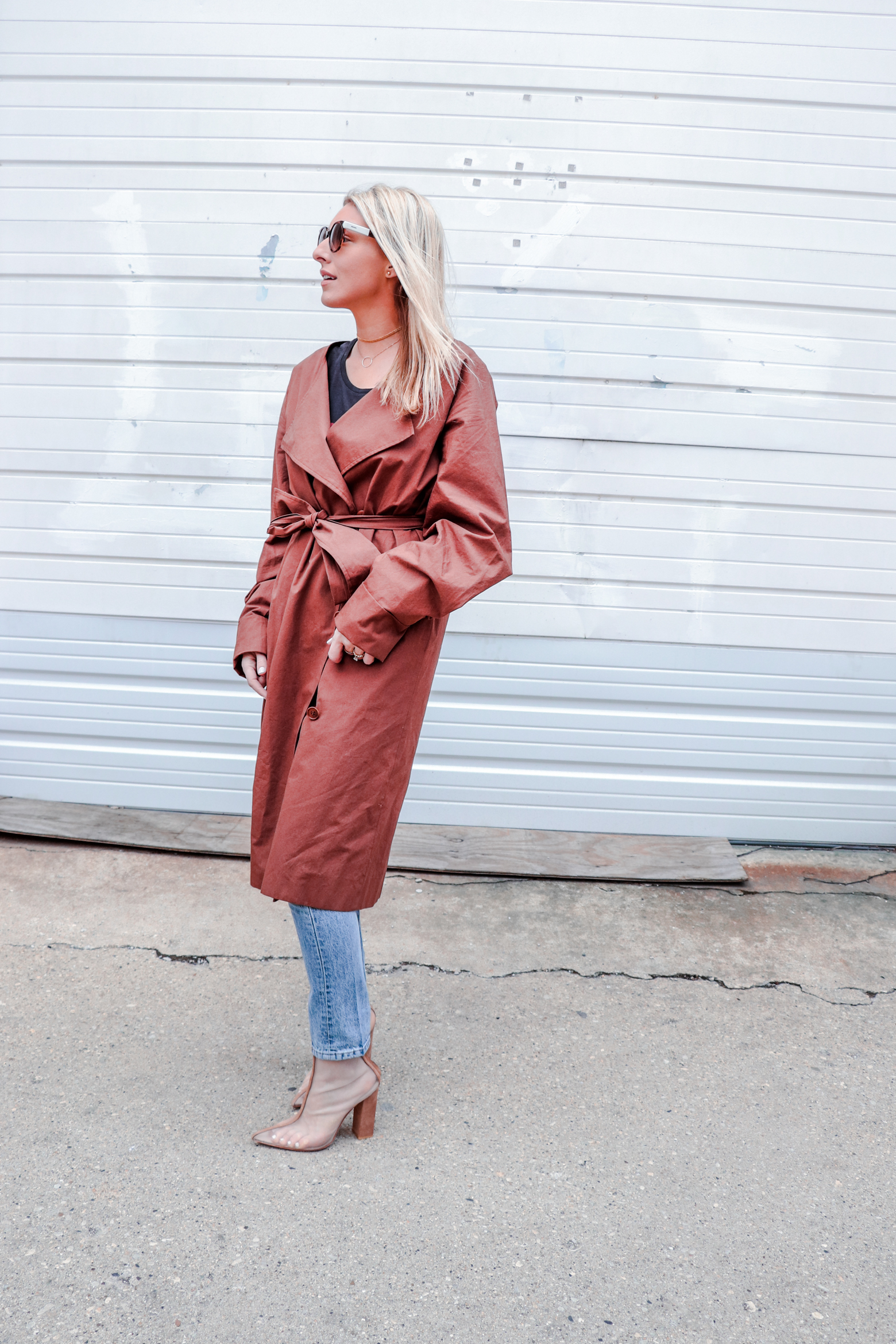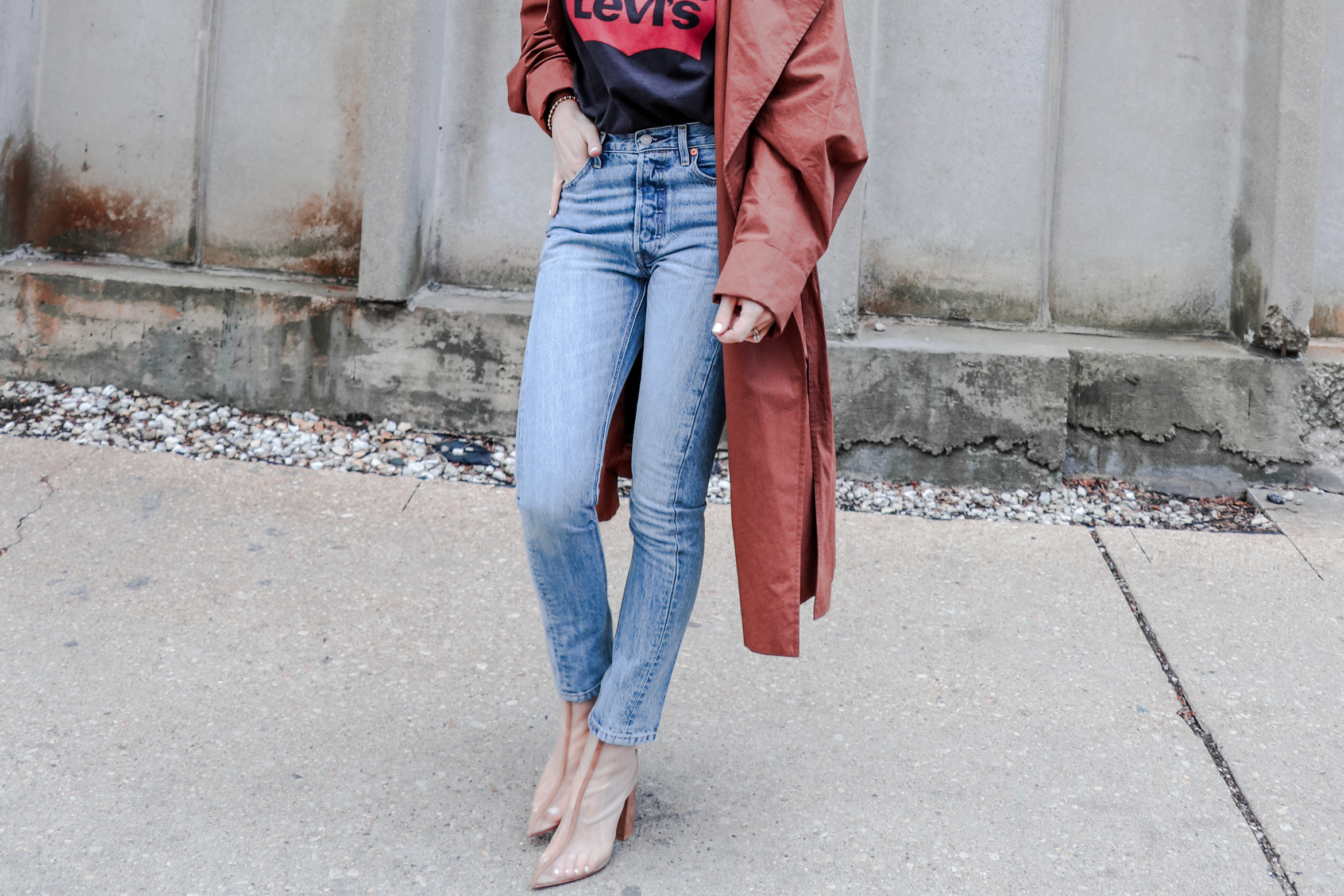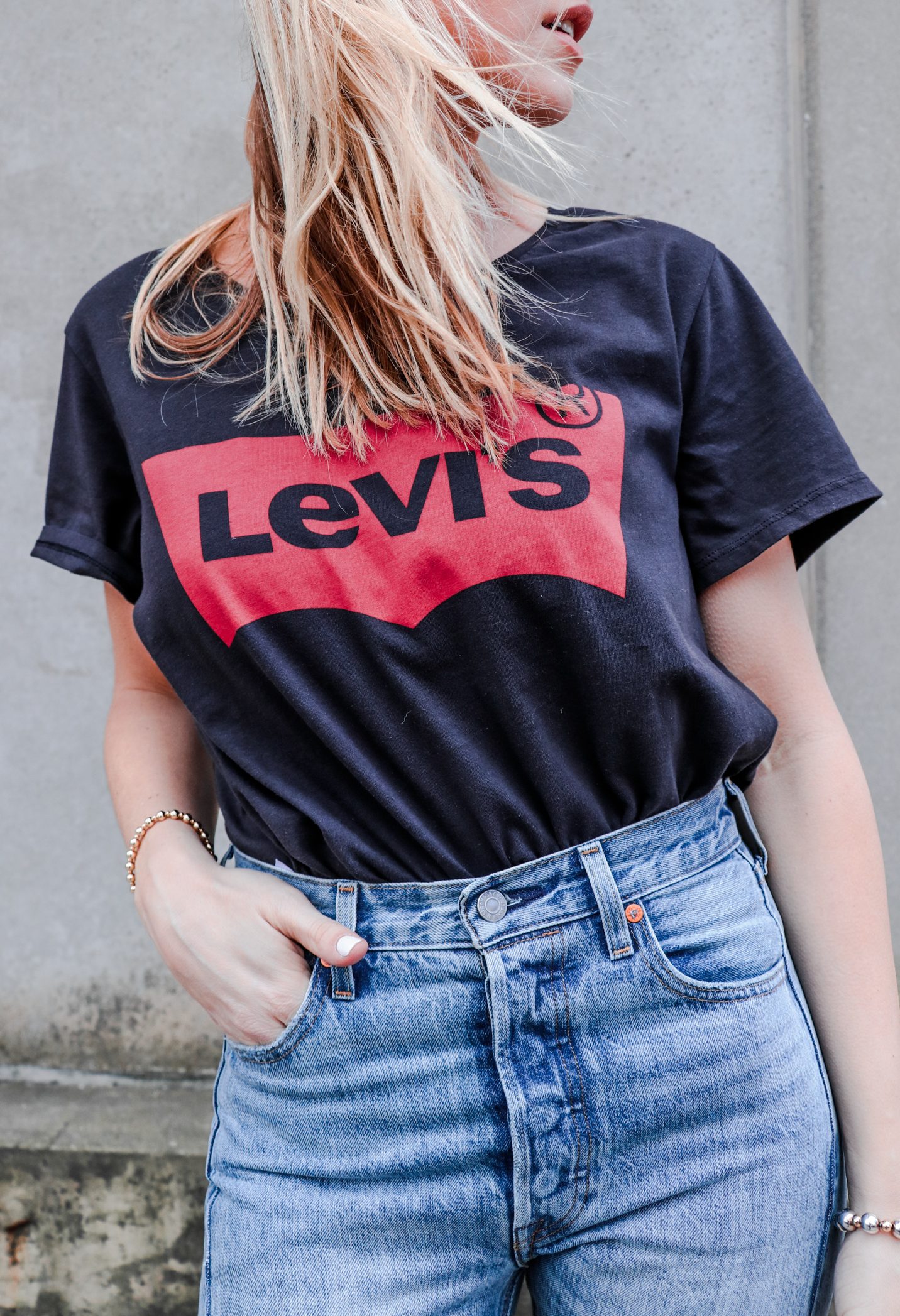 Let's take a jeans break real quick. I feel like Levi's t-shirts are the original logo/graphic tee and everybody should have one. I just bought one for Kyle and he was like "um I don't do graphic tees" and I basically told him it's okay simply because it's Levi's. Here are some of my favorites: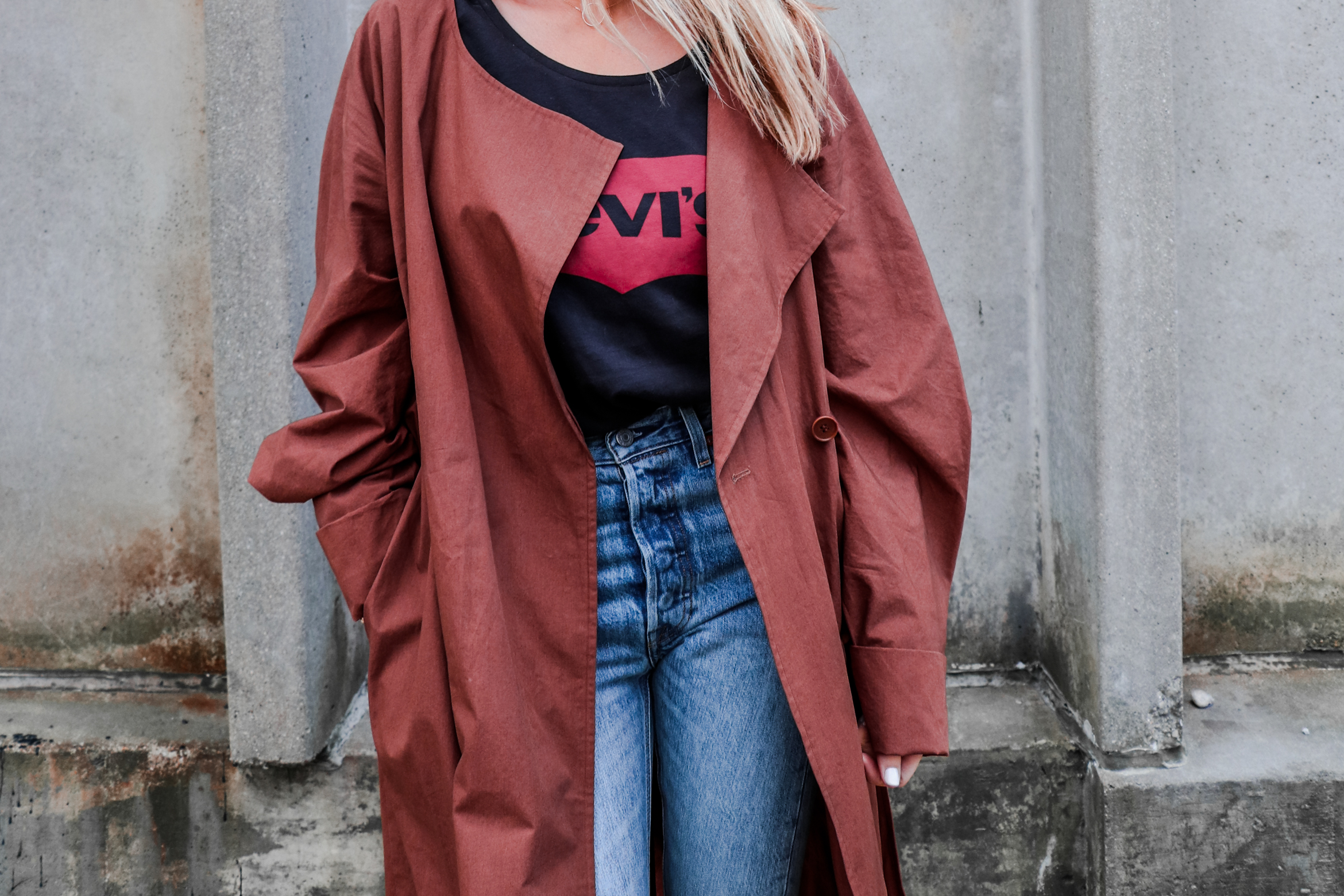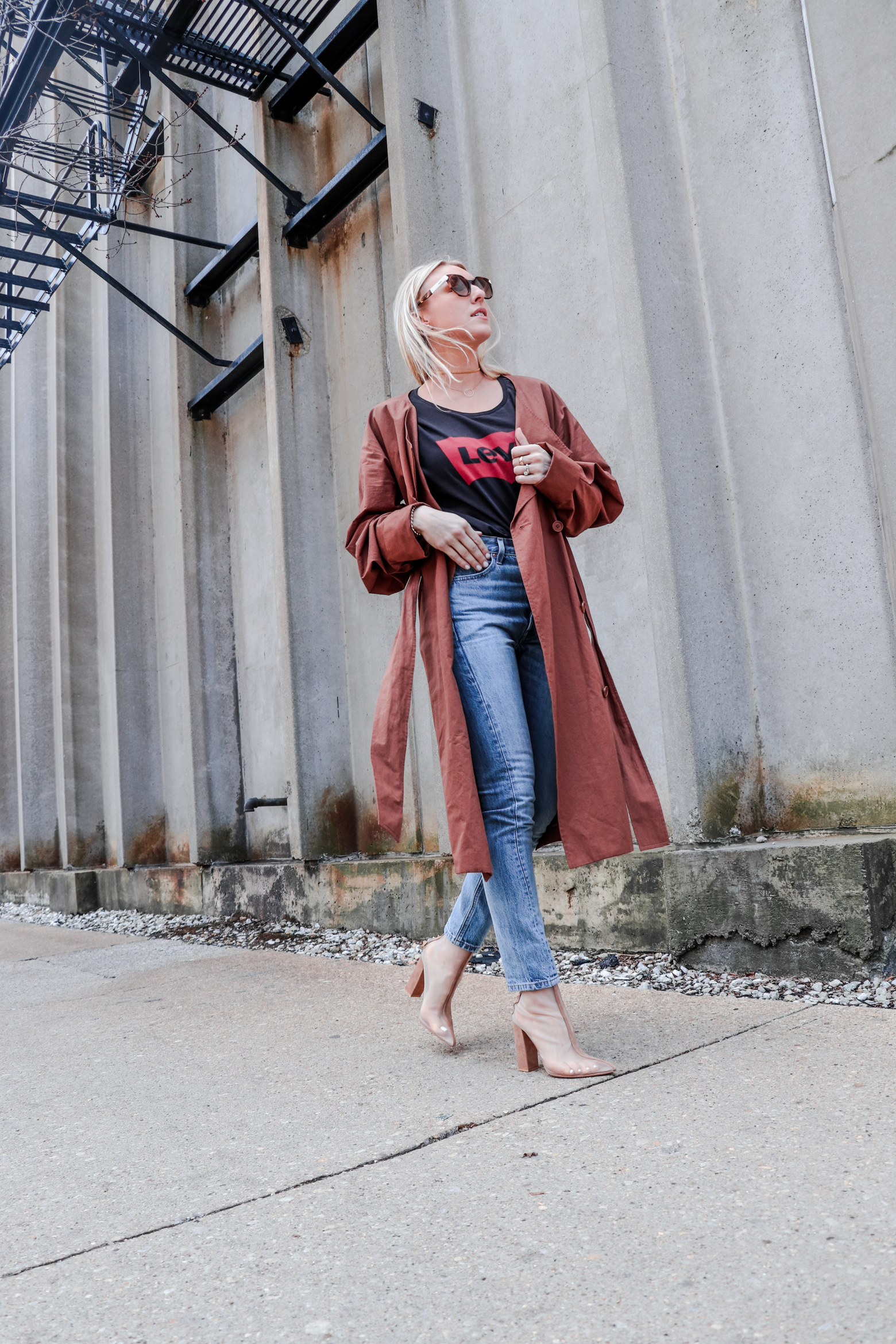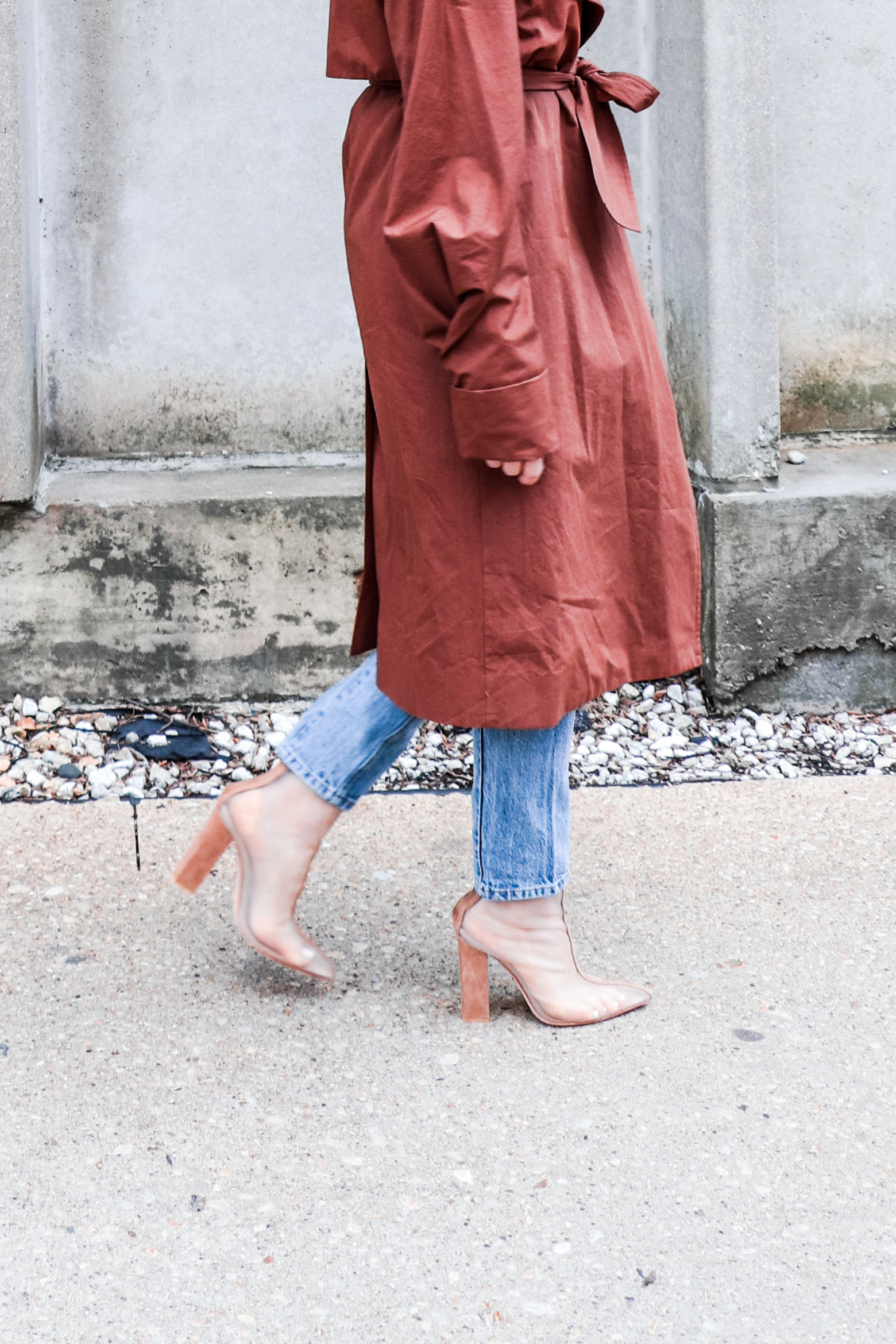 The 721 skinny is HAWT. Levi's claims that their whole 700 series is meant to "flatter, hold and lift – all day, every day" (Levis.com). More specifically, the 721 style is a more modern + fashion forward cut that is designed to flatter you in all the right places. Also, I loved the ripped knees on styles from the 721 collection!
FIT & SIZING (from Levis.com)
High rise

Slim through hip and thigh

Skinny leg

Tight but TTS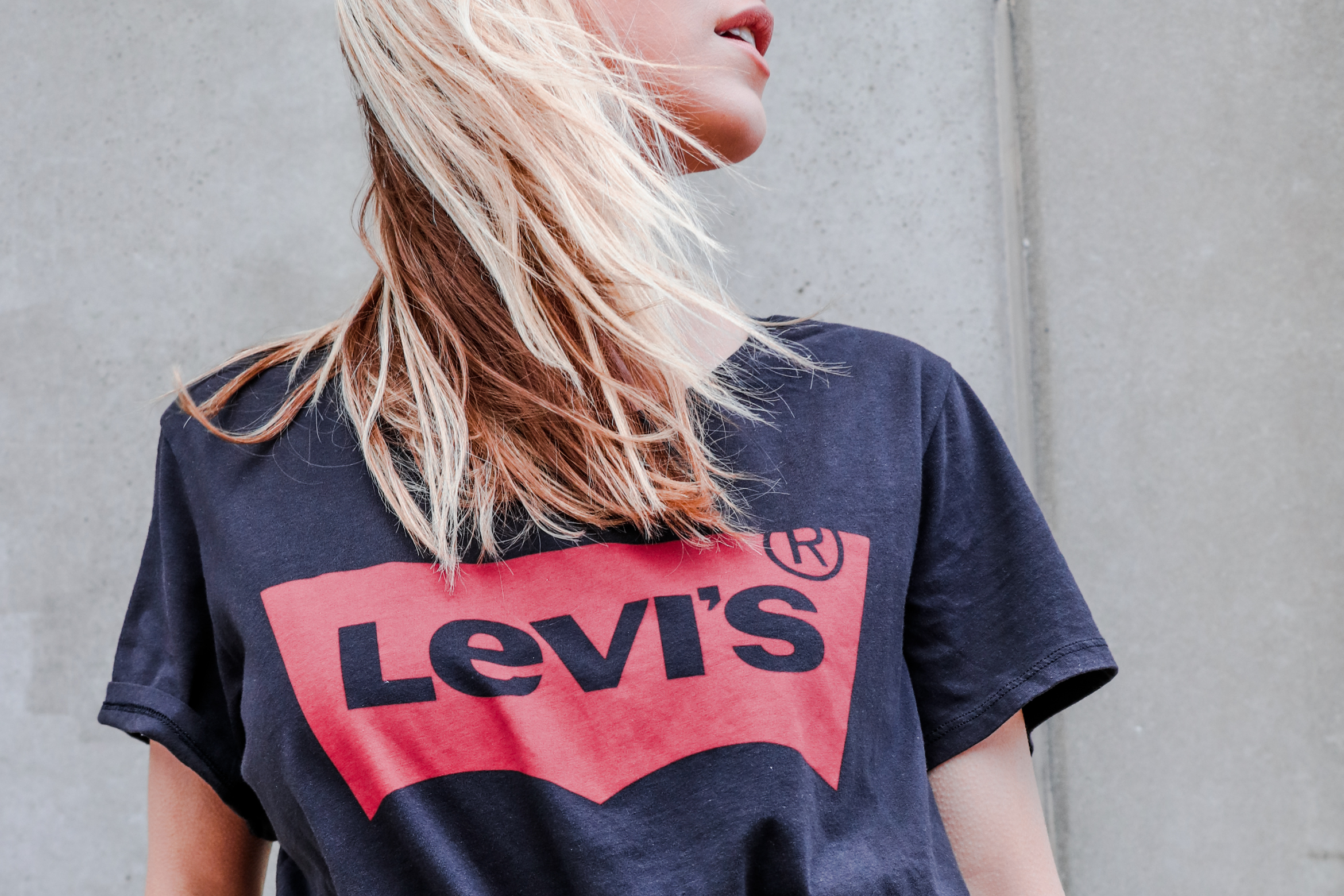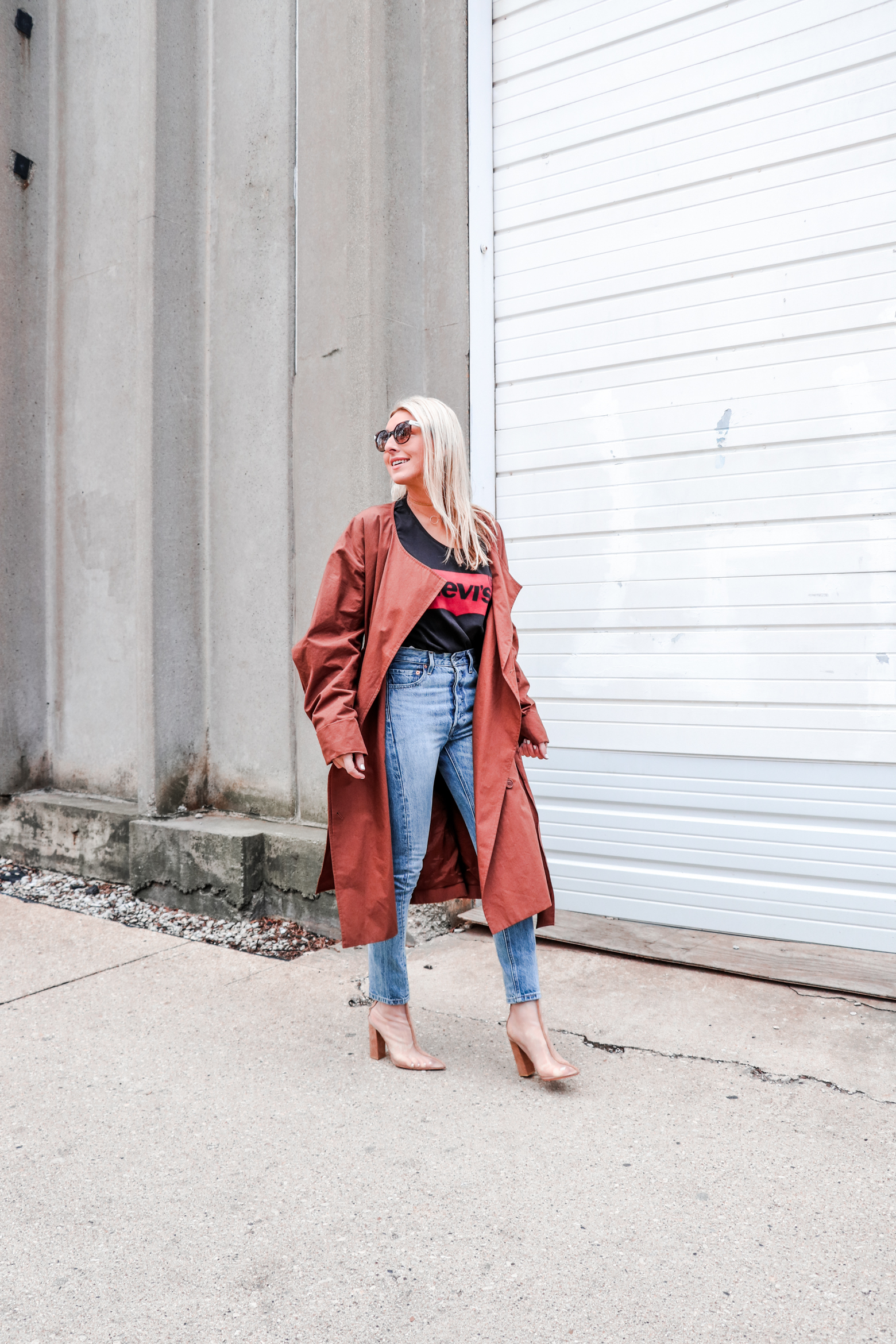 The mile high super skinny is the perfect classic skinny jean. They are ULTRA high waisted which automatically makes them super flattering, and they have a tight + thigh hugging + skinny leg that sucks everything in. They are very slim fitting, with a tight ankle. Perfect with flats or sneakers!
FIT & SIZING (from Levis.com)
Extra High rise (sits well above waist)

Slim through thigh and leg

Super skinny leg

TTS