PRODUCT DETAILS:
1. Shopbop (on sale!) | 2. H&M ($30!!!) | 3. Billabong (under $100) | 4. Revolve (under $200) | 5. H&M (50% off!) | 6. Revolve (under $200) | 7. Revolve | 8. H&M (under $200) | 9. Revolve (under $200) | 10. Forever 21 (under $100) | 11. H&M (only $30!!!) | 12. Nordstrom
I'm so into an oversized, shaggy, sherpa jacket. My favorite way to style any oversized coat, is with skinny jeans and sneakers. Sadly, the coat I'm wearing in this post is sold out from Anthropologie (it was a Christmas gift from my mom!). But, I picked out a bunch of other awesomely shaggy outerwear for you guys, and a lot of them are on sale!
Now is actually the perfect time to buy outerwear. Why? Because there is still A LOT of Winter weather ahead (shout out to my fellow Chicagoans) but in the world of retail, it's already Spring. Which means there are tons of coats + jackets on sale! Most but not all of the coats linked in my collage are marked down. PS: If anyone buys this coat let me know so we can be best friends. I'm at my coat quota for the year, but I will happily borrow it from you. 🙂
Amazing outerwear sales going on right now…
1. H&M – Personally, I think they have the best selection RN!
2. ASOS – Second best selection
4. Forever 21 Search their "faux fur" I was surprised by how much stuff I liked!
6. Shopbop – TIP: sort price by "low to high" here because the first few sale coats are $$$! Unless you can afford them in which case more power to you, because the first 5 are AMAZING.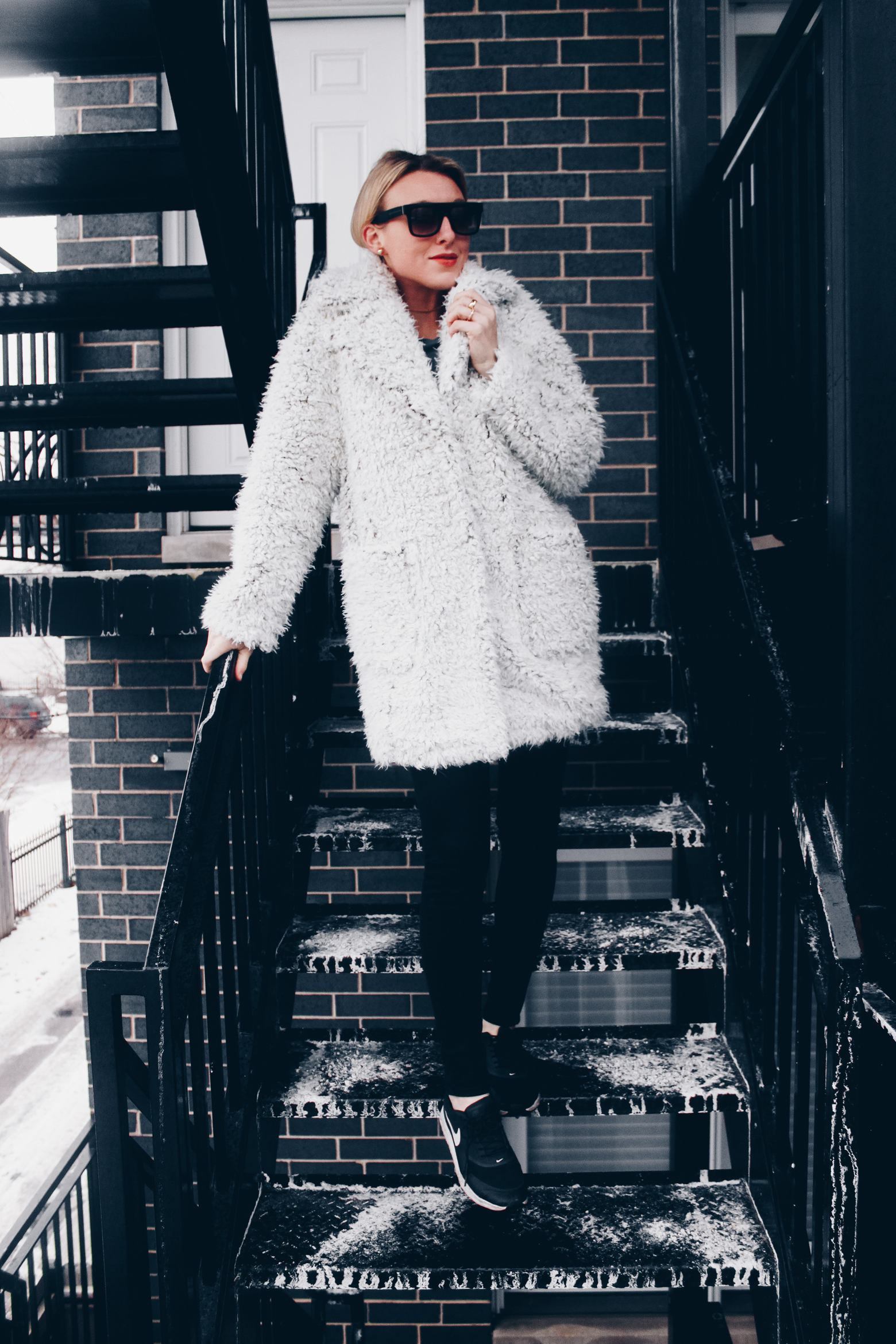 SHOP THE POST: