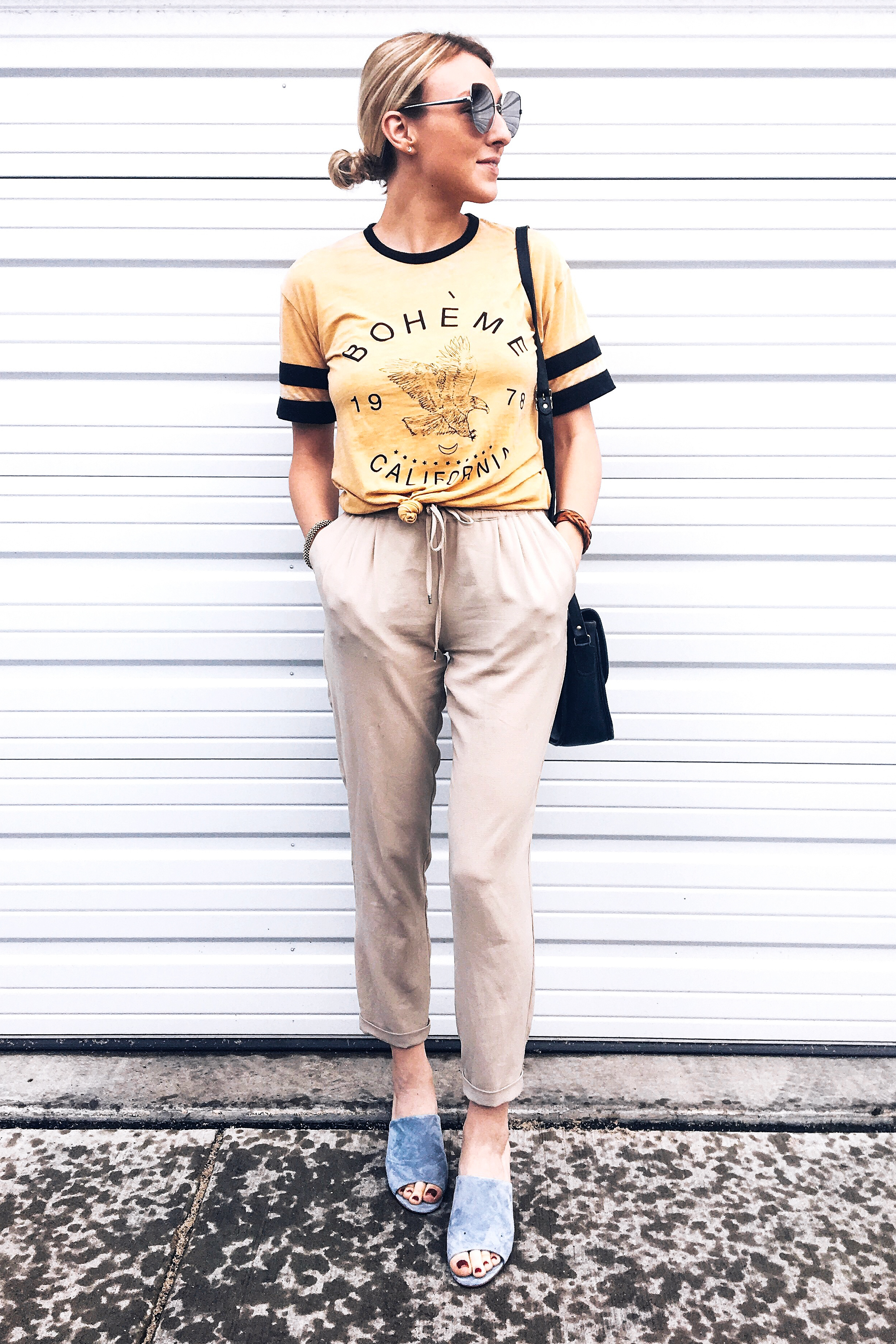 I had a doctors appointment in the suburbs last week and on my way home I took a little detour. I hit up Forever 21, hard. And my phone had just died, so I wasn't able to let Kyle know where I was – oops. I can't remember the last time I went shopping IRL, let alone without James. It was awesome, and therapeutic. Let's get something very straight, Forever 21 is the bomb. I don't care what anyone says. In my opinion, their clothes honestly last a long time, I promise I have never had something just "fall apart". My favorite pair of jean shorts are from Forever 21, and I bought them 5 years ago for $17. H&M is also my other go to for inexpensive every day clothes.
I realize this sounds like a Forever 21 advertisement, lol. I am not getting paid by them to say these things (obvi wish I was though), I am stressing this because I want to make it clear that you don't always have to spend a sh*t ton of money to be fashionable. Utilize the cheap stores! Denim, shoes, and formalwear are definitely pieces I recommend splurging on every once in a while – although F21 does have great jean shorts, just FYI. But I get a lot of my t-shirts, sunglasses, tanks, and everyday wear from Forever 21, H&M, Lulus, and Asos. When I want something a little nicer I usually go to Revolve, Shopbop, or Nordstrom.
Anyway, I got a ton of cute tees on my little shopping spree last week. Including that one I'm wearing up there – but sadly, it just sold out. I went ahead and found 25 more cute vintage tees for under $25, happy shopping!