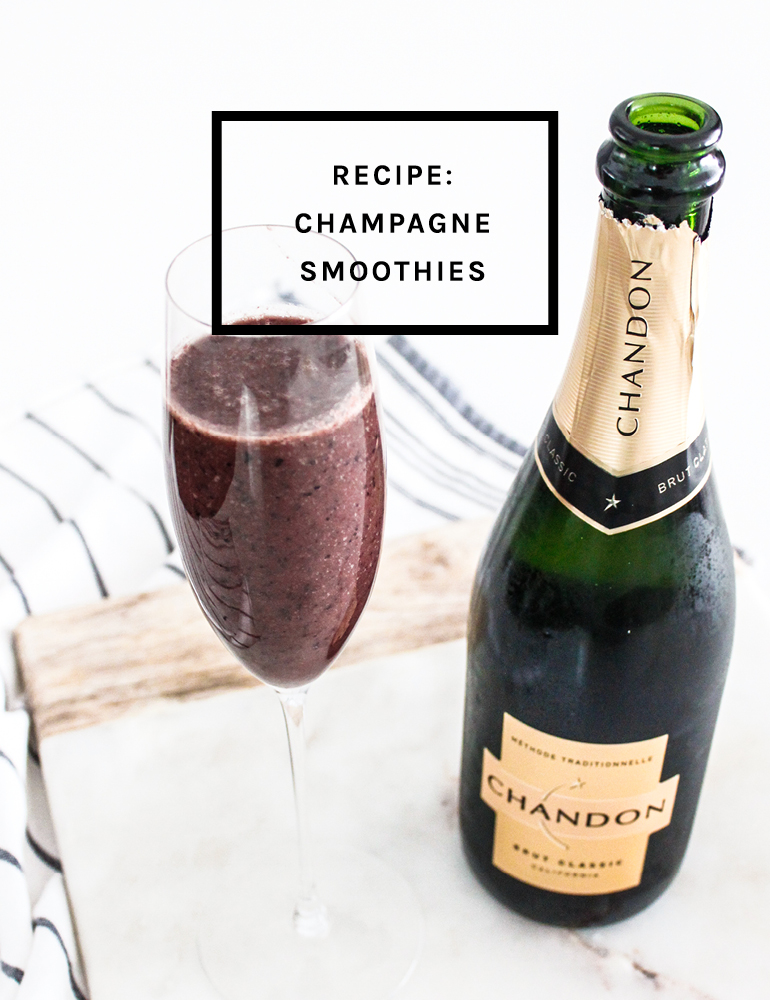 Okay. TBH, this is just a regular smoothie recipe but I added champagne at the end because, SATURDAY. Seriously though, during the week this is my favorite healthy/go-to smoothie. I make one of these when I wake up almost every day (I skip the booze on (most) weekday mornings, I swear).
COCONUT + BERRY SMOOTHIE:
TIP:
Monday-Thursday: Drink as is
Friday-Sunday: ADD CHAMPAGNE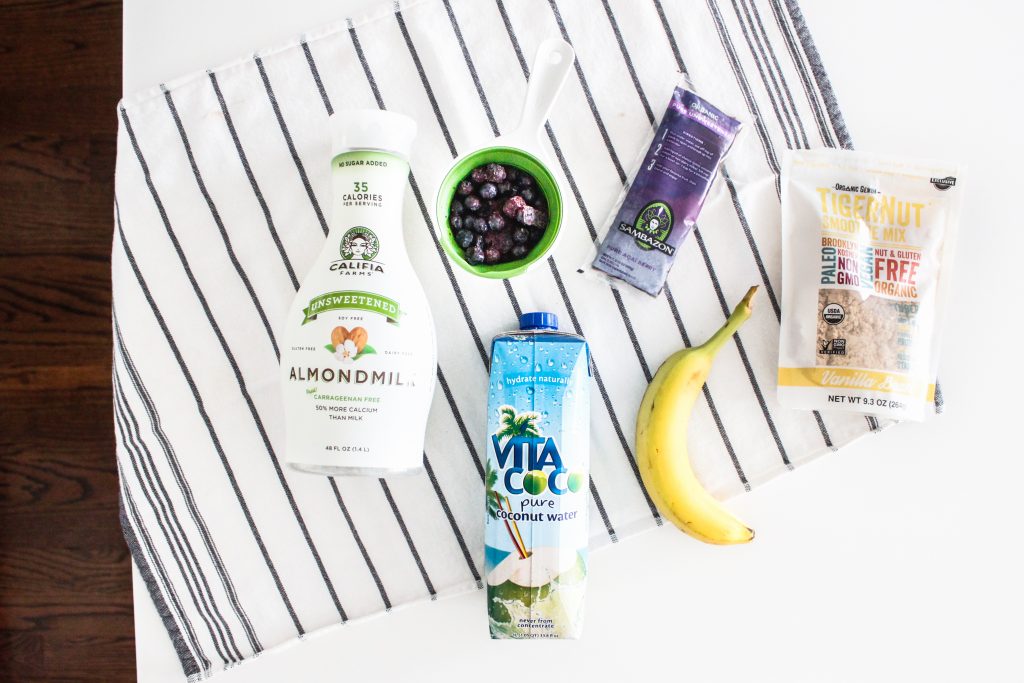 I just recently discovered that coconut water is a smoothie game-changer! It literally makes all smoothies taste like vacation. Obsessed. Another exciting discovery: tigernut powder. What is a tigernut you ask? Well to start, tigernuts are NOT nuts, they are small root vegetables called tubers. In a (tiger)nutshell – lolol – they are an "ancient superfood" and here are five main benefits:
They are crazy high in fiber
Contain "healthy" fats (like avocados!)
Tigernuts are allergen free
Rich in protein
Can be used as a cow's milk substitute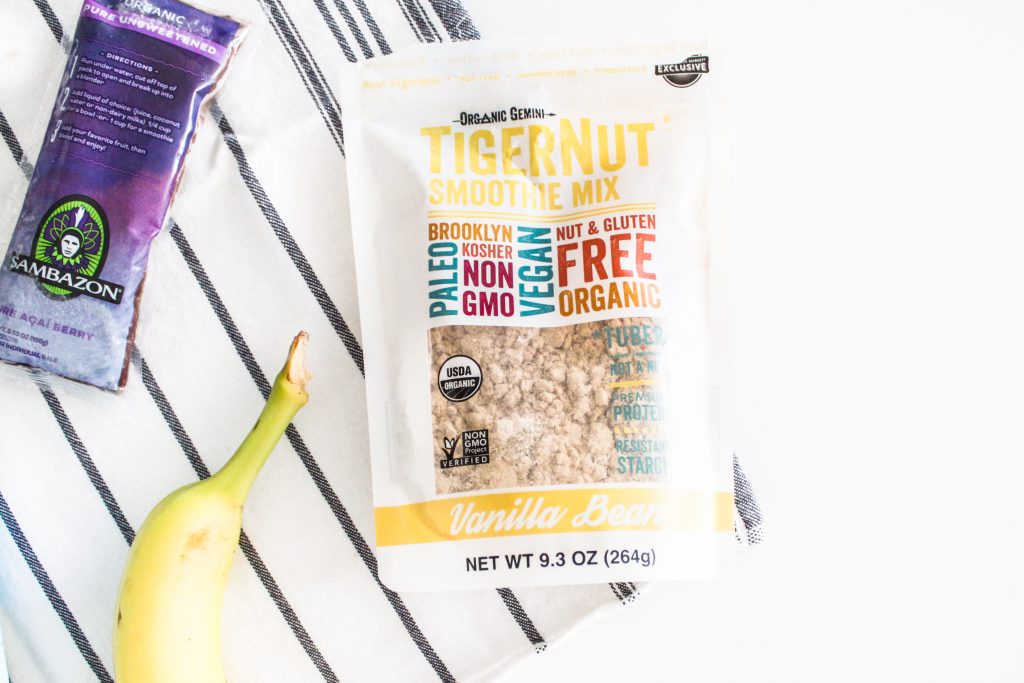 These frozen acai (for the record it's pronounced "ahh-sigh-eee") berry puree packets are awesome. I thought you could just buy acai berries in whole form – like blueberries – but apparently that's not the case? So, a friend of mine told me about these packets (thanks Lindsay!) and I love them. All you have to do is defrost one in hot water for a couple of minutes.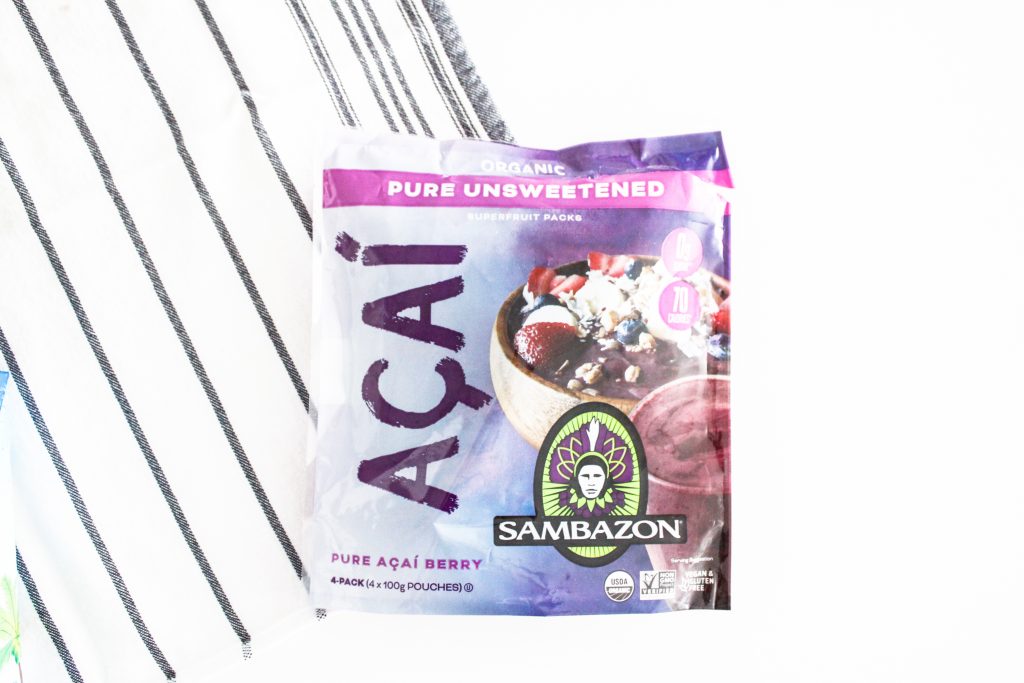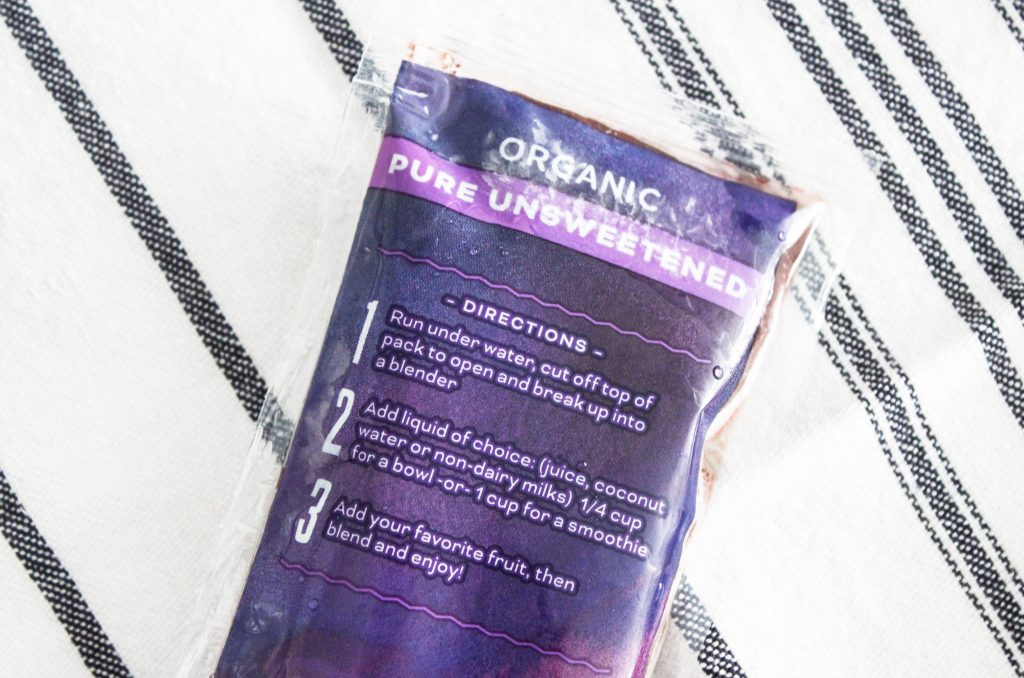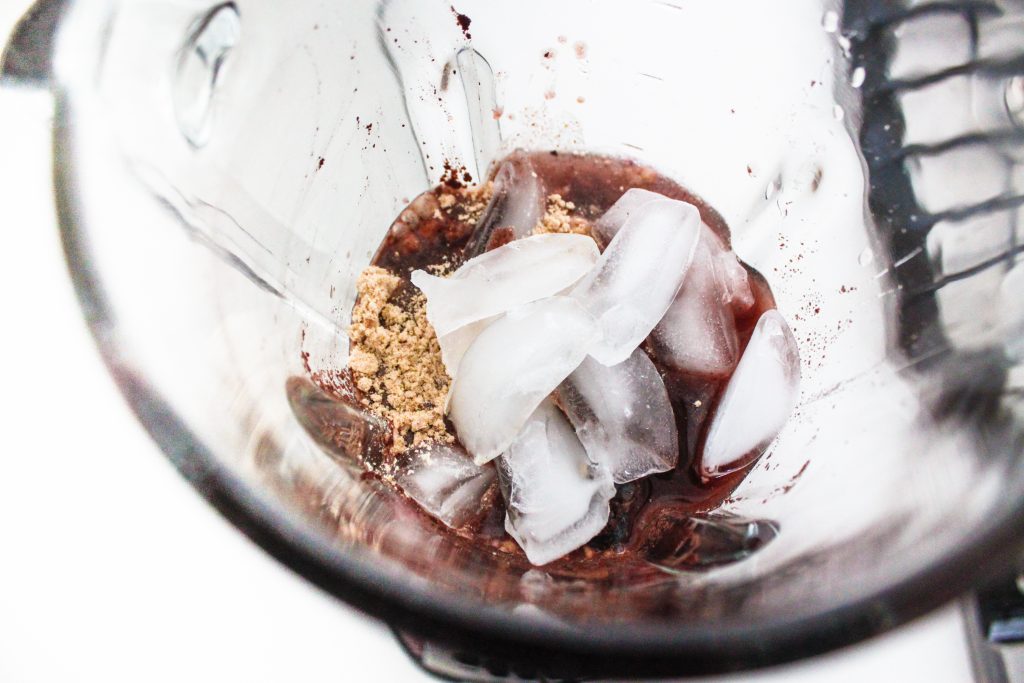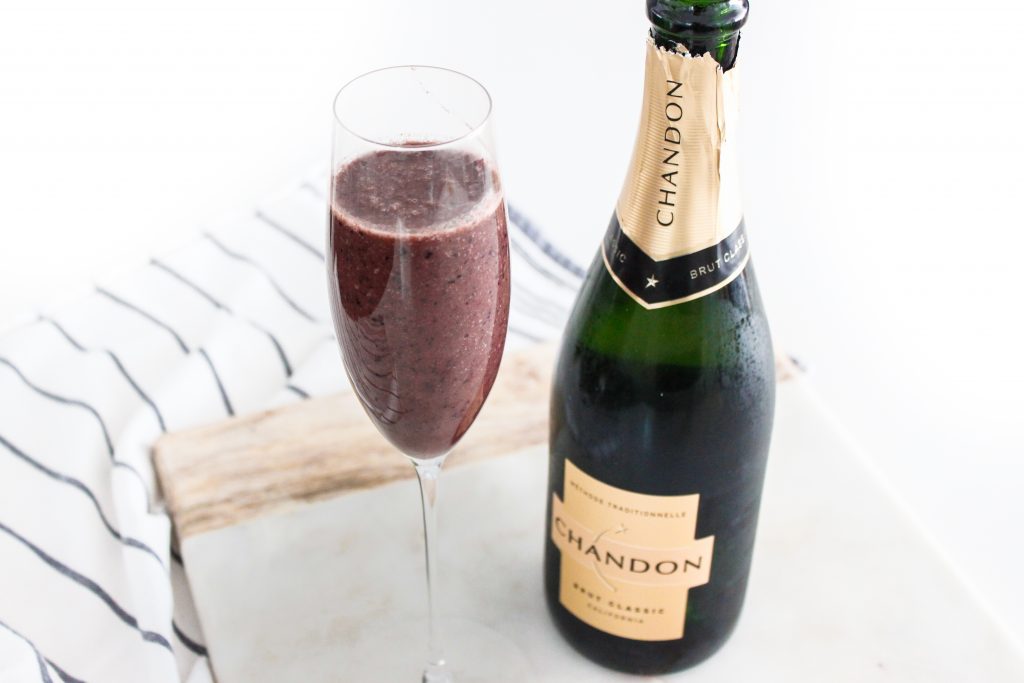 TIP: I just use about 5-6 ice cubes because I find the consistency gets too watery/gritty with too much ice
Voila! Enjoy 🙂