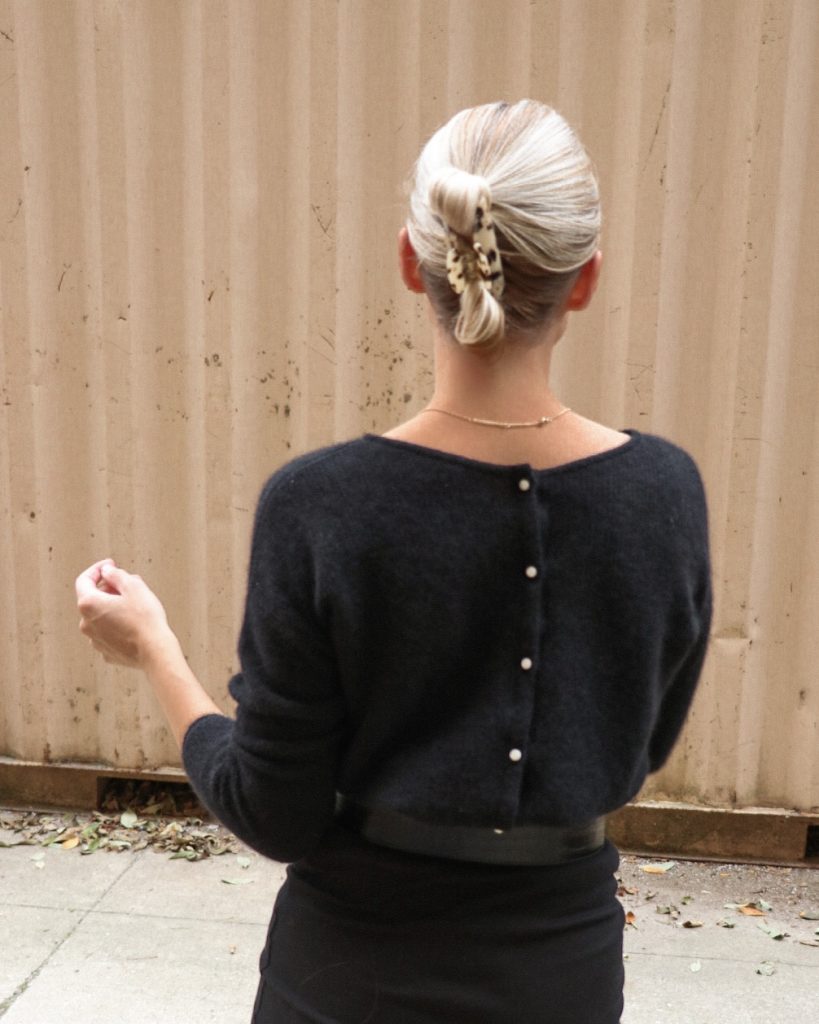 Items in this post were gifted.
So excited to share this 3 in 1 sweater with you guys! Sézane is a brand that I've recently partnered with and it is newer to me in general. They are a French line known to make the most gorgeous + high quality staple pieces. I'm in the midst of a closet purge and vowing (to try my absolute hardest) to stop with the fast fashion. I'm so tempted by brands like Zara, ASOS, H&M, etc. and the stuff just piles up and doesn't last. Not to say I'm quitting those brands for good but I'm about to get really selective about what makes it's way into my wardrobe.
If you're looking to do the same, Sézane is such a great place to start. For instance, their Gaspard Jumper is such a classic cardigan at first glance, but it's reversible front to back! It's designed to be worn as both a cardigan or turned around as a sweater – so, you're basically buying 2 sweaters for the price of one. Also, the quality is awesome and you can tell by the fit and feel that it's really made to last. It fits true to size as well, I'm wearing a Medium.
I'm also wearing their Fetiche belt which is also amazing quality. I want to be better about belts. I always tell myself I'm going to splurge on a good one that will last me and then I get overwhelmed and procrastinate. Again, if you're in that same boat, Sézane is a great place to start because they have a really great belt collection. I'm a size 6 or 27 in bottoms and wearing a size 80 belt.
Here is the Gaspard jumper styled 3 ways! By the way, I'm in a major black on black mood lately with the colder temps hitting. Fall always makes me feel dark and moody in the best way.
1. Worn backwards as a sweater with pencil skirt + belt + Chelsea boots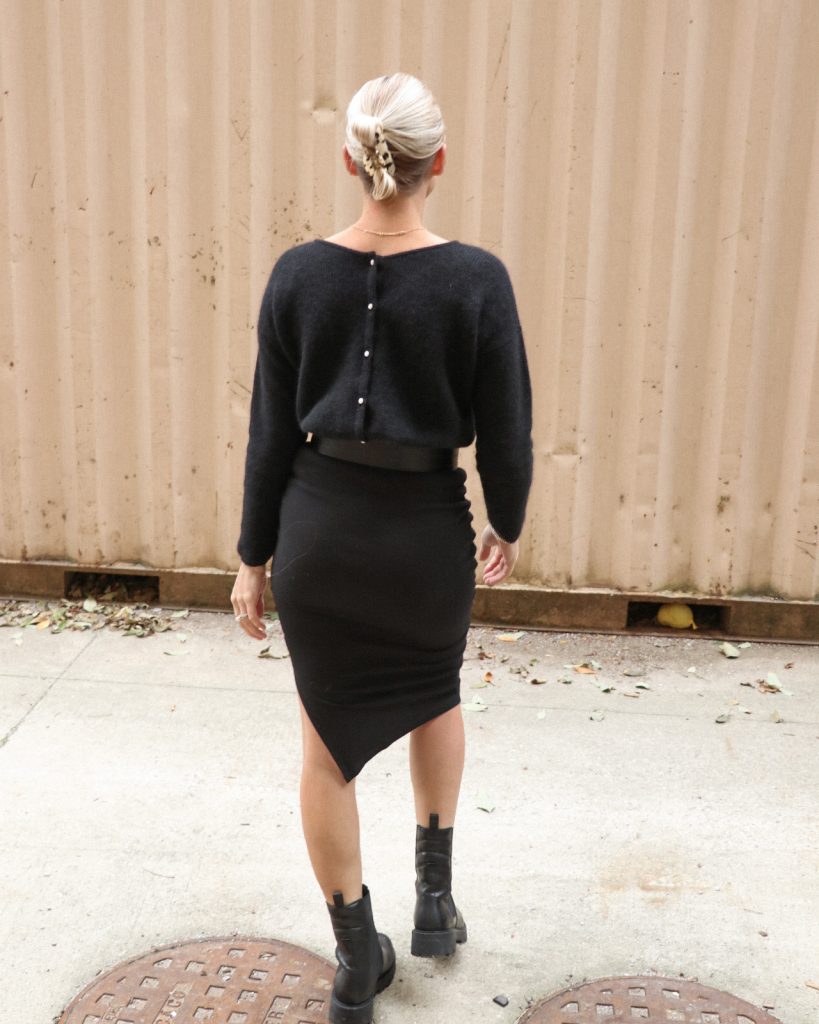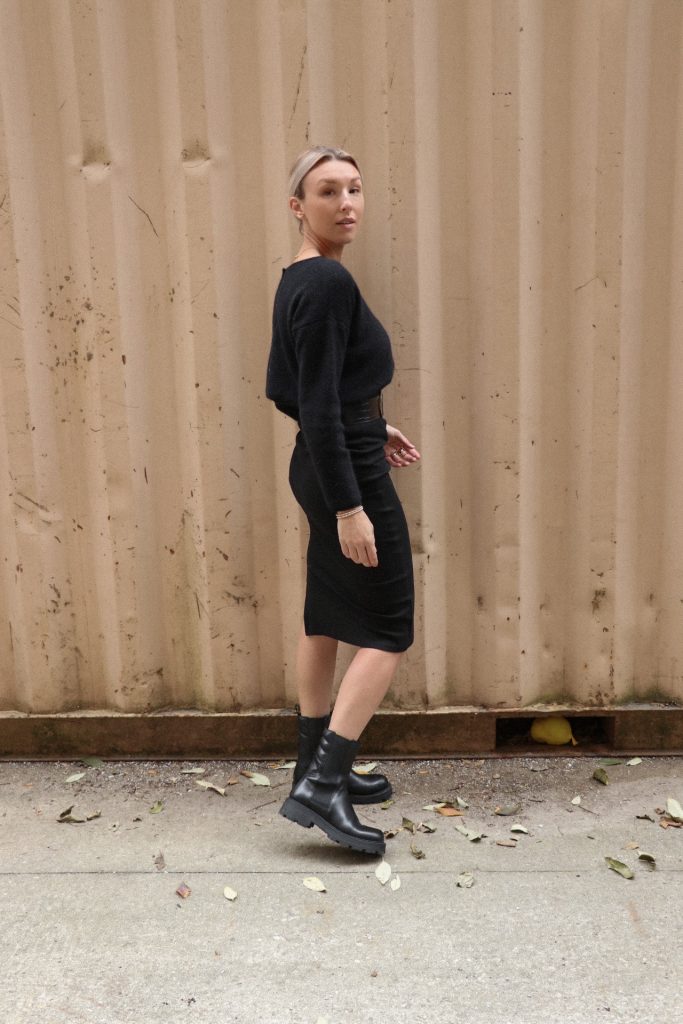 2. Open as a cardigan with a tank + high waisted jeans + belt + knee high boots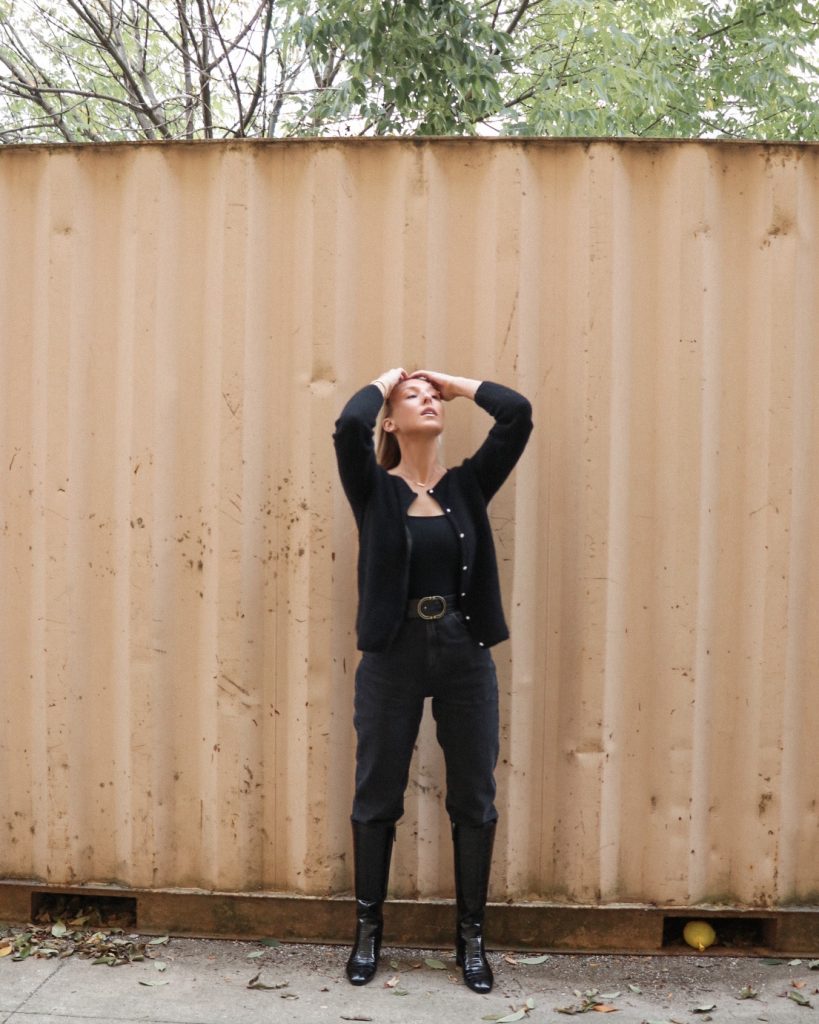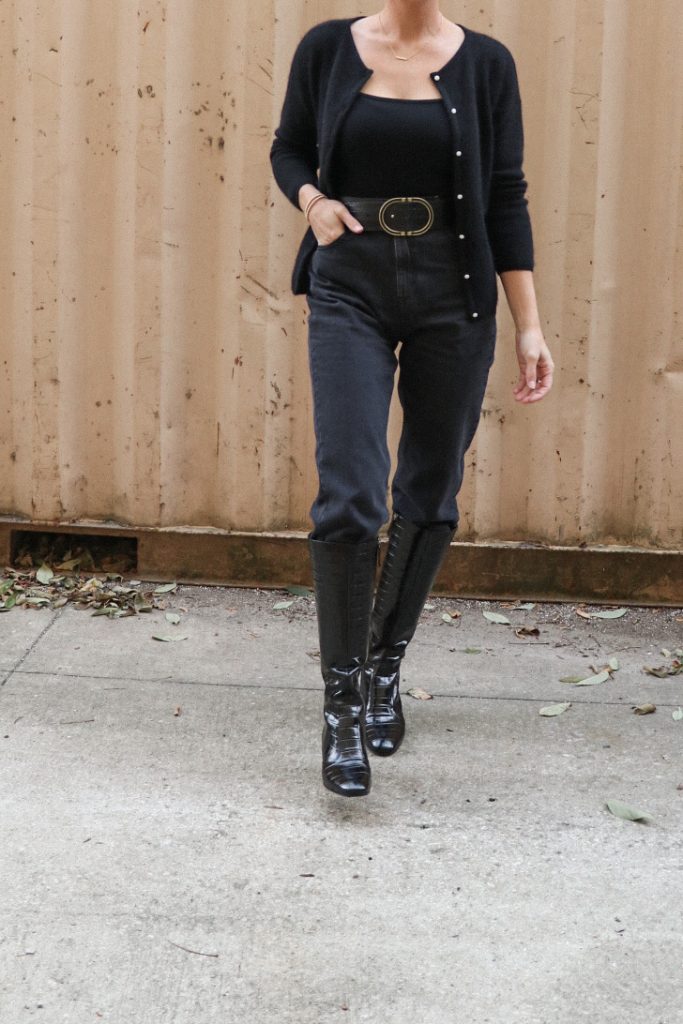 3. Buttons closed in front + biker shorts + Chelsea boots