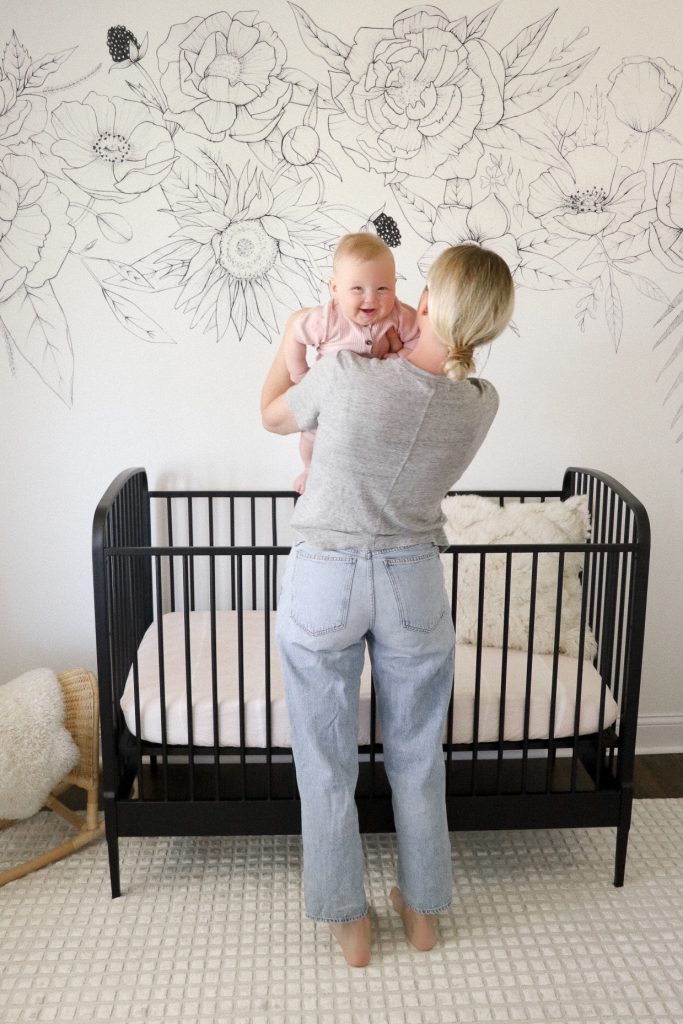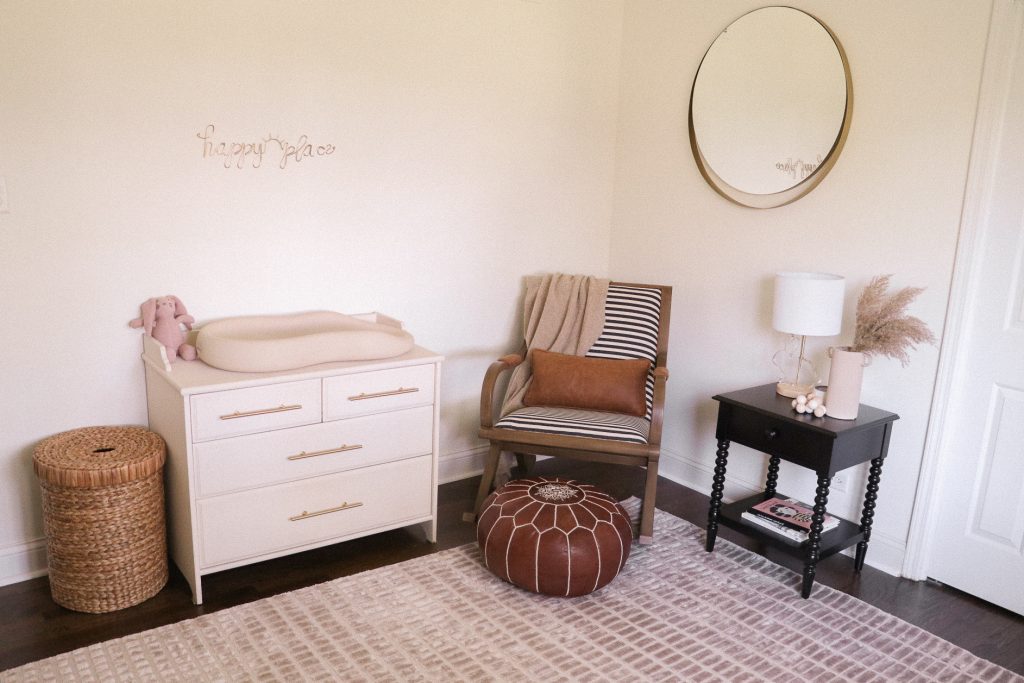 Photos in this post were done in partnership with Crate & Kids, a brand I love and trust. The items were gifted and all opinions are my own!
Welcome to Shea's room! This has been such a long time coming, I know. Thank you for your patience as I know I've been teasing this reveal for quite some time! I was dragging my feet for so long when it came to finishing this space and then a dream partnership with Crate & Kids came along that totally re-inspired me to complete her room. I worked with the brand on their Fall online catalog and you can check it out here!
Pretty much everything is from Crate & Kids (with the exception of a few things) and I've linked it all below. I don't even know where to begin in terms of my favorite pieces because everything is so precious. Crate & Kids has the most incredible selection of nursery furniture and decor and the quality is seriously top notch.
Some of my most coveted pieces are the rattan rocking horse, her black metal crib, her SO SUPER soft taupe ombre rug, the adorable acrylic bunny lamp, and of course her stunning wallpaper mural from Anewall (gifted but not from Crate & Kids). Oh and by the way, Anewall is currently using an old photo of Shea's room as the product image for that wallpaper, so check it out to see what her room first looked liked! I kind of pivoted into a different, slightly more child friendly (lol) direction once I started working with Crate.
Product Links:
Bookends are vintage but similar here
I know everyone is probably just here for the photos so I'm going to keep this brief but if you have any questions feel free to DM me on Instagram (@megmcmillin_) or email me at hello@megmcmillin.com!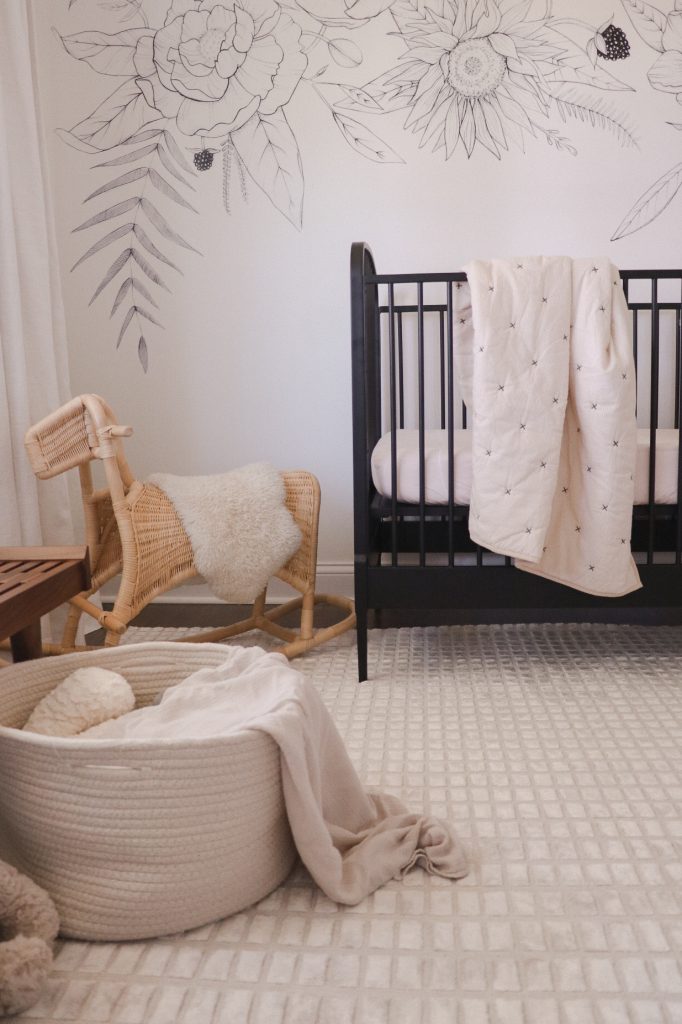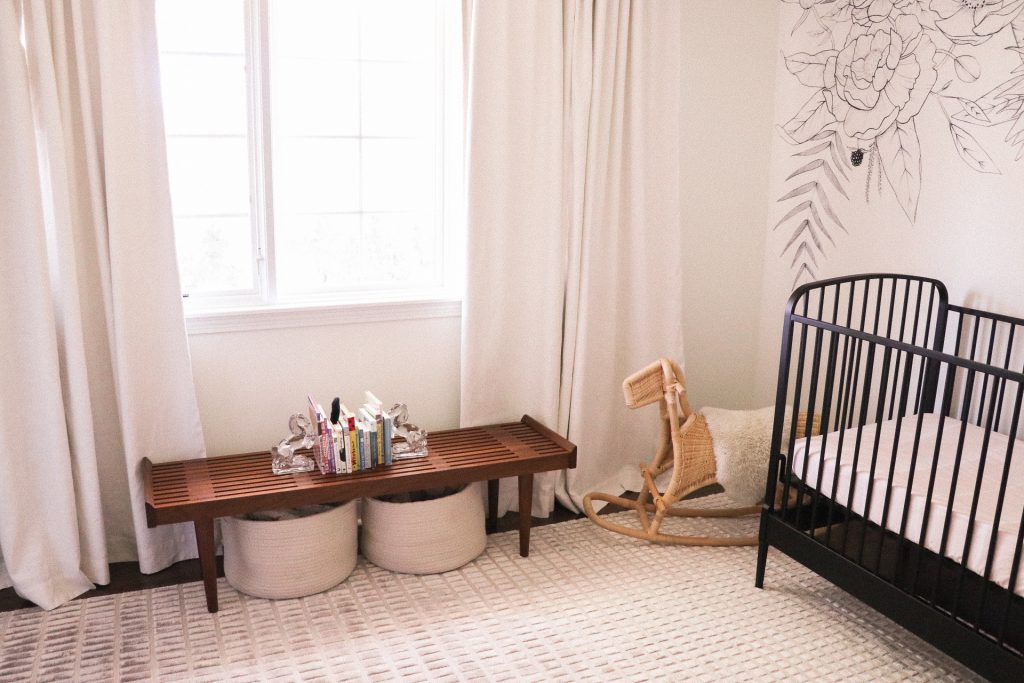 The layout of her room is kind of funky so I didn't have a ton of storage options in terms of bookcases, shelving units or armoires. So, one solution that I'm really proud of coming up with is using the Tate bench in combination with these large rope bins as a storage solution, and styling the top of the bench as a little bookshelf. Also, the glass horse bookends are vintage! I found them on Chairish (of course) for a steal.