I'm loving these lattes as a night cap to make me feel healthy and cleansed after my wine, lol.
I'm all about adaptogens – if you're unfamiliar, check out this article – essentially they help fight against stress and fatigue. Which is currently my resting state, lol. Four Sigmatic makes all different kinds of adaptogenic elixirs, they have caffeinated ones you can add to coffee or even drink solo, they have decaf options, all of them use different types of mushrooms that serve different purposes for the body + mind. I love their golden latte with Turkey Tail (which is a type of mushroom, not actual turkey), it's supposed to be good for your skin and stress levels! Here's how I make mine:
Boil water + dissolve the Four Sigmatic packet into hot water
Add frothed milk using my frother (I use MALK brand almond or oat milk – by far the cleanest non-dairy milk I've found)
Add a dash of honey or maple syrup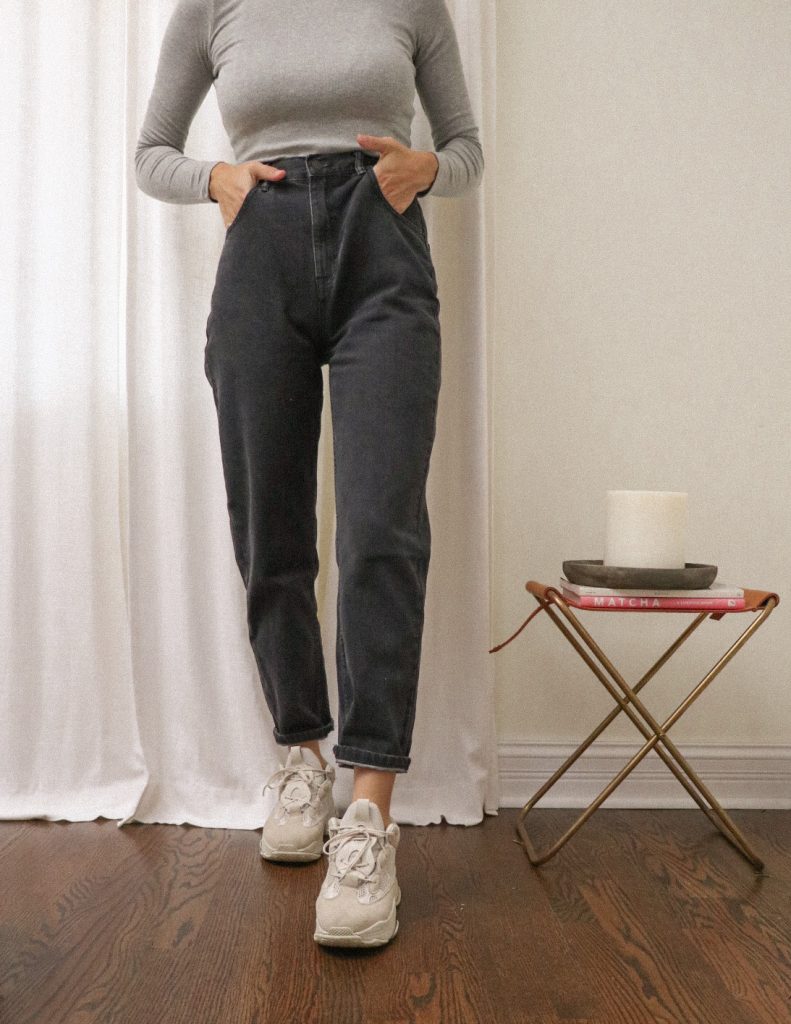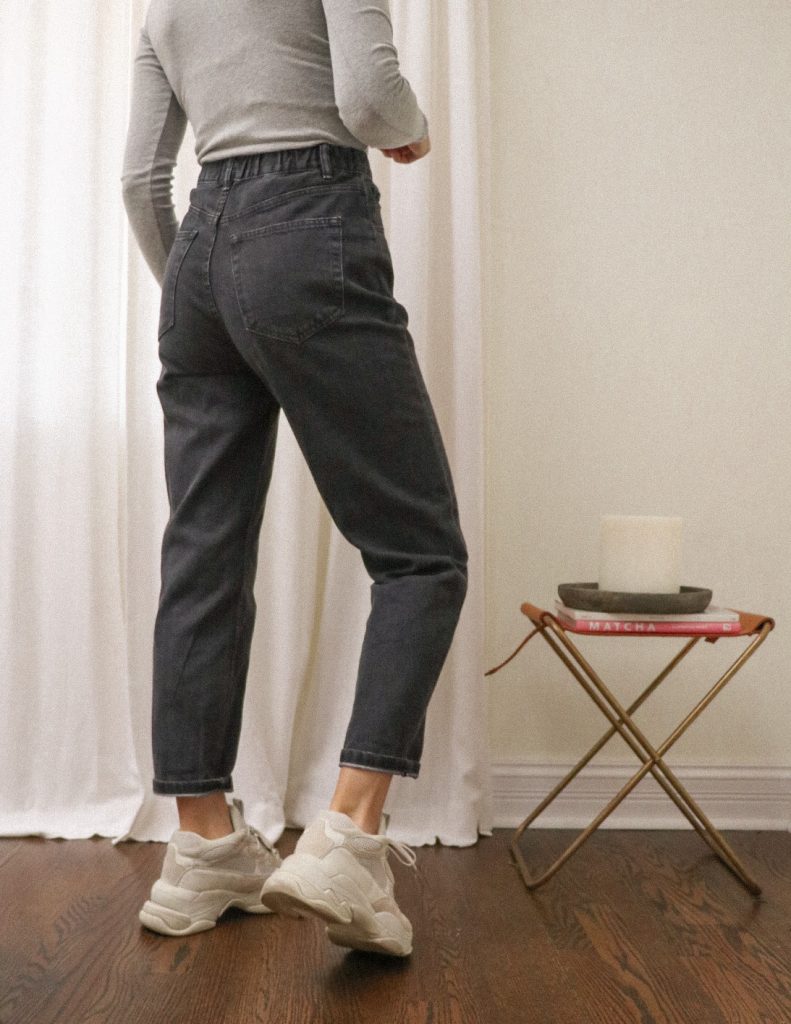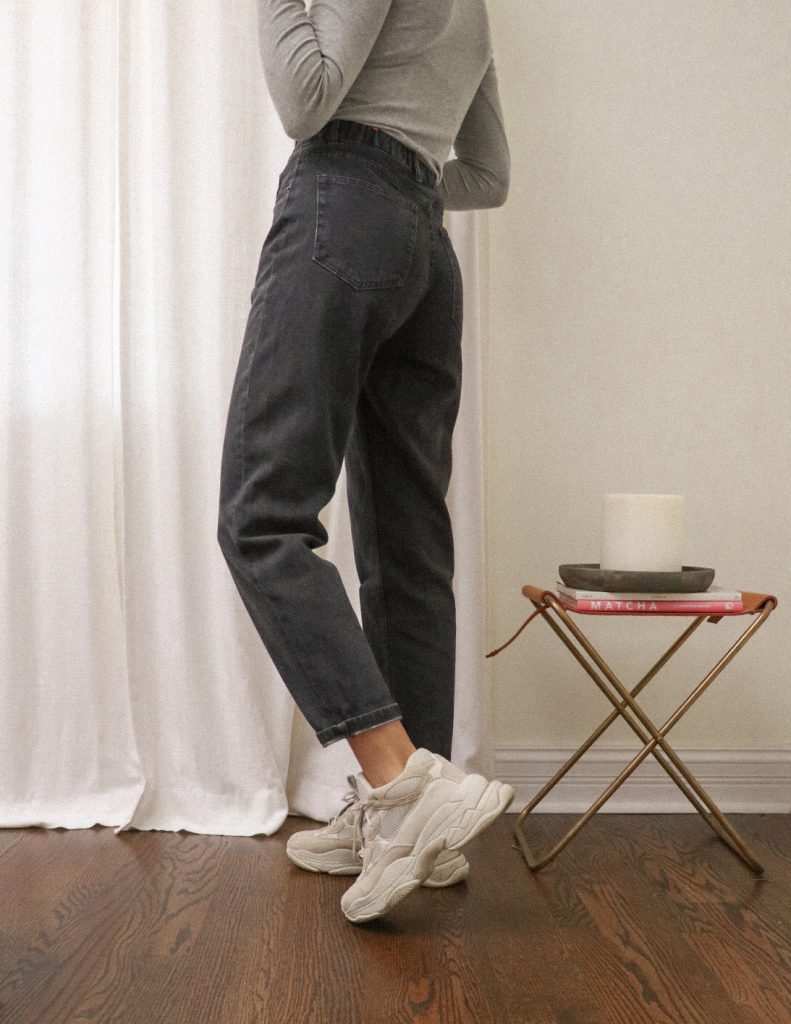 Just got these mom jeans from ASOS and am so impressed with the fit and quality for the price. For real I LOVE the fit! They're more of a baggier/looser style but still fitted in all the right places which makes them super flattering. Also, they're ultra high waisted which is my favorite. 10/10 recommend! They fit true to size, I'm wearing a 6.
3. my wooden bowl from Shop Anecdote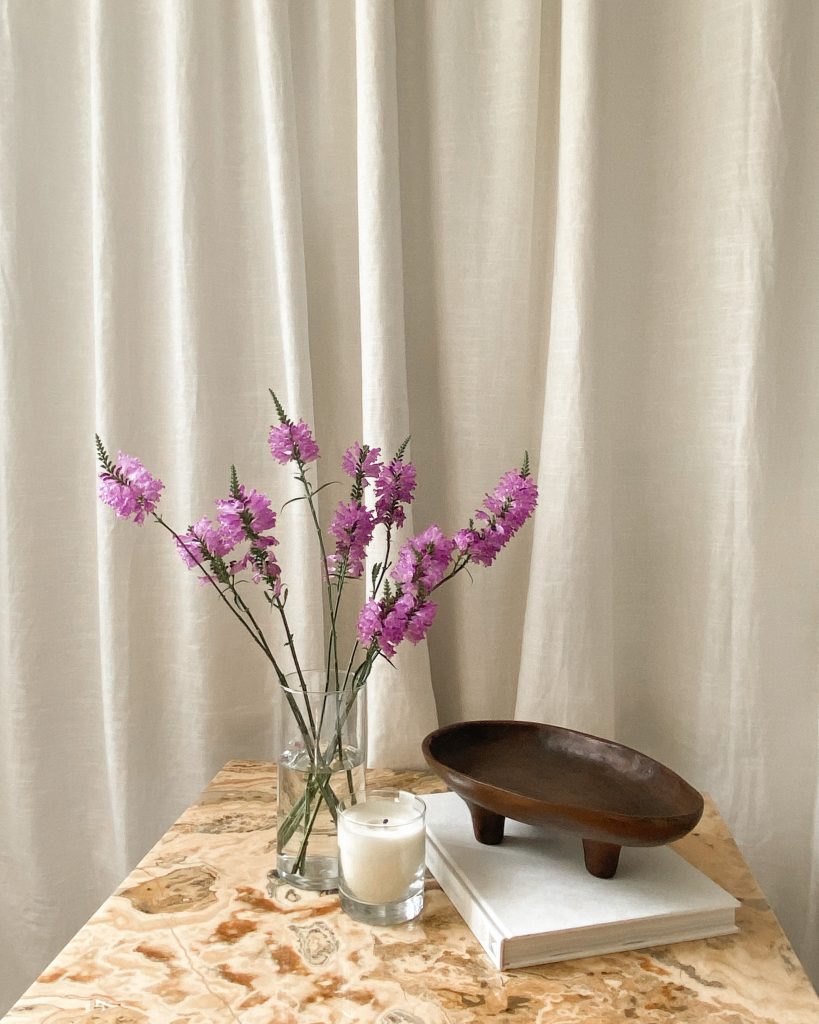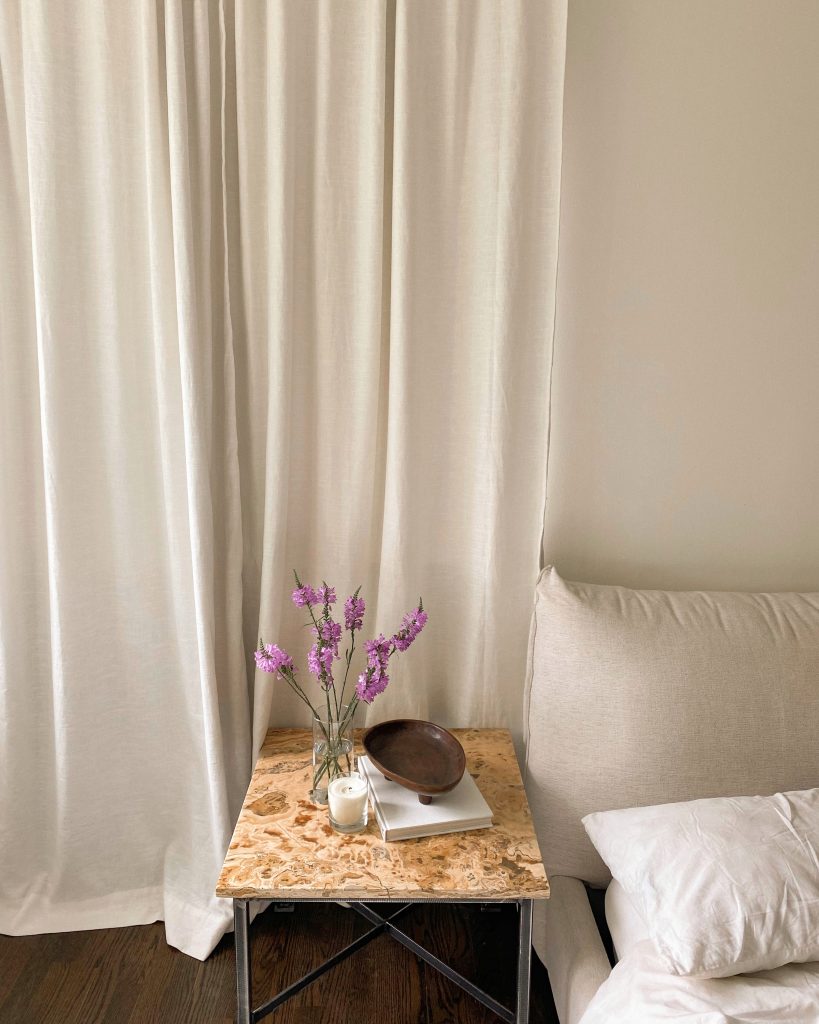 I know, I won't shut up about this bowl. I just love it so much though. It was gifted from Shop Anecdote, the most DREAMY home decor shop which just so happens to be conveniently located right near me in the suburbs. I currently have the bowl on my night stand which I'll probably style and re-style 1000+ times – but the bowl isn't going anywhere! It sparks so much joy.
I don't have these in my possession yet but they're on the way! My friend Liz told me about them and they're so cool. So these are magnets that you can use with some sort of special tape to hang things on non-magnetic surfaces. But the tape doesn't adhere to your wall, just the magnet! So your paint is safe. I've been wanting to designate the wall post in our kitchen for James' artwork because our fridge is becoming way too cluttered and this is the perfect solution.
If you're looking for accent or dining chairs I highly recommend the black Stature chair from CB2. I was originally going to put 2 of these in our family room but then I found this chair from Jayson home (I got it on sale for $350 though!!) and it just fits the space way better. But, I ended up loving the CB2 chair so much that I kept one for our office as a desk chair. I will end up moving it around the house and using it in different rooms over the years!