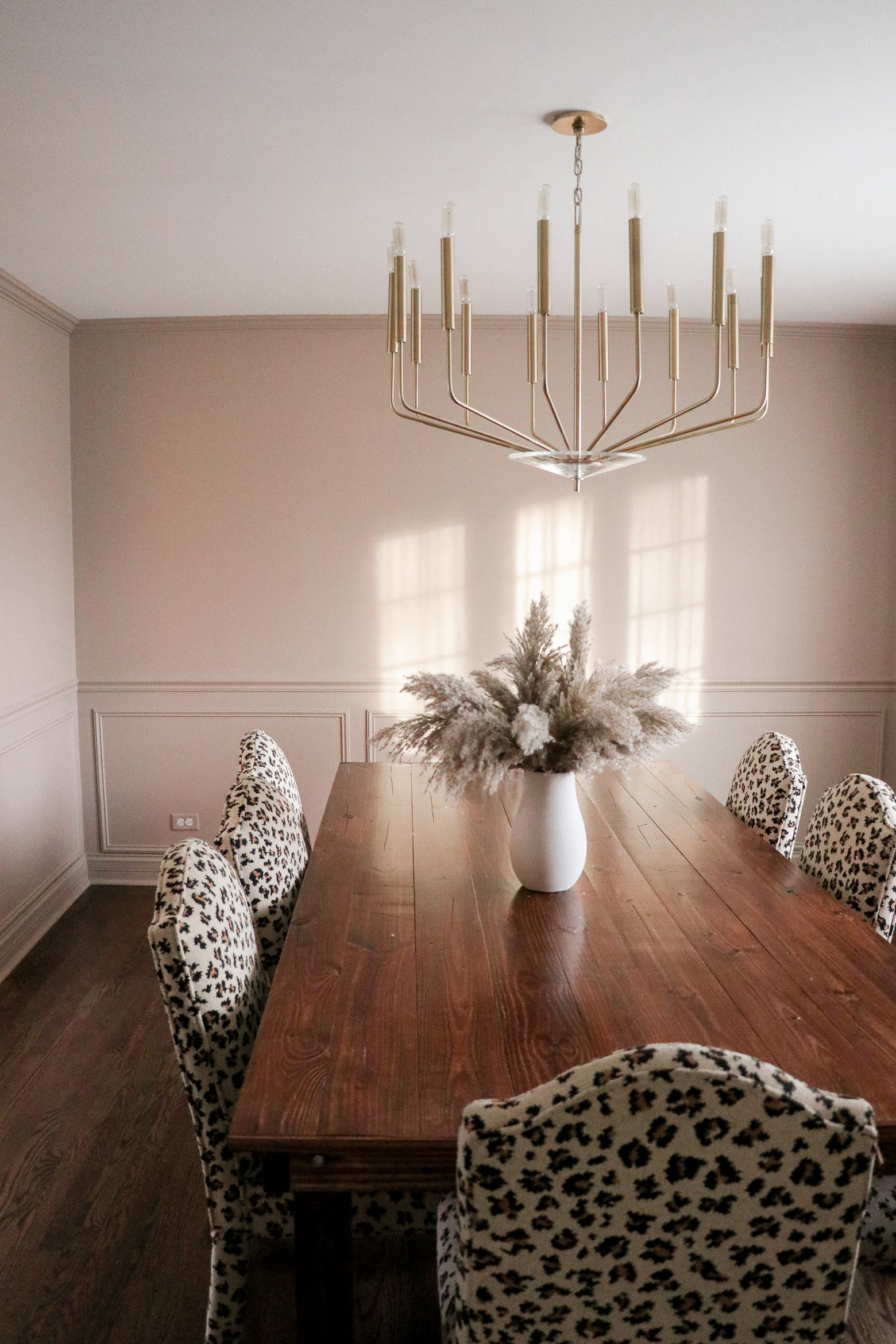 This post is in partnership with Hinsdale Lighting, and Hudson Valley Lighting Group, brands I trust and love. Products were gifted to me and all opinions here are my own!


Our dining room is finally (almost) finished! I say almost because I want to find the perfect piece of art for in here but that takes time and who knows when it will actually happen. As I mentioned in my dining room mood board post, I love a moody dining room and wanted to create a space that feels totally different than the rest of the house. I wanted a room where I could dim the lights and sip Champagne with my friends and make us feel like we are at some cool restaurant instead of my house in the middle of the western suburbs of Chicago, lol.
Typically, I like the rooms in my house to be bright + white + and 50 shades of beige but I decided to spice things up in here with dark walls and leopard print chairs. The chairs are vintage from Chairish and I'm so sorry I wasn't able to find any similar online! This was probably the riskiest purchase I've ever made (although they were super affordable, $1200 for all 8!) because they are such a bold choice and I was buying them vintage and without ever having seen them in person. Thank GOD they turned out to be incredible quality and in really good shape!
I knew right off the bat that finding the PERFECT chandelier for this room was key. When I met with the design team at Hinsdale Lighting they asked me to describe my vision for the light fixture in this space and I said "something chic, yet modern, with a hint of glam" – not too specific right? I thought I was being super high maintenance but they immediately pulled up the Gideon and I instantly fell in love.
I mean, the skinny gold arms and modern bulbs in combination with the crystal gold plate on the bottom?! Perfection. This chandelier comes in two sizes: 33″x24″ and 24″x24″ and we have the 33″x24″. It's important to make sure whatever size you get fits your space properly! Had I not worked with a professional design team, I probably would've played it safe and gone with the 24″x24″ because our ceilings are only 8′ high. However, Karen from Hinsdale Lighting convinced me that my dining space was totally big enough and capable of upgrading to the larger size.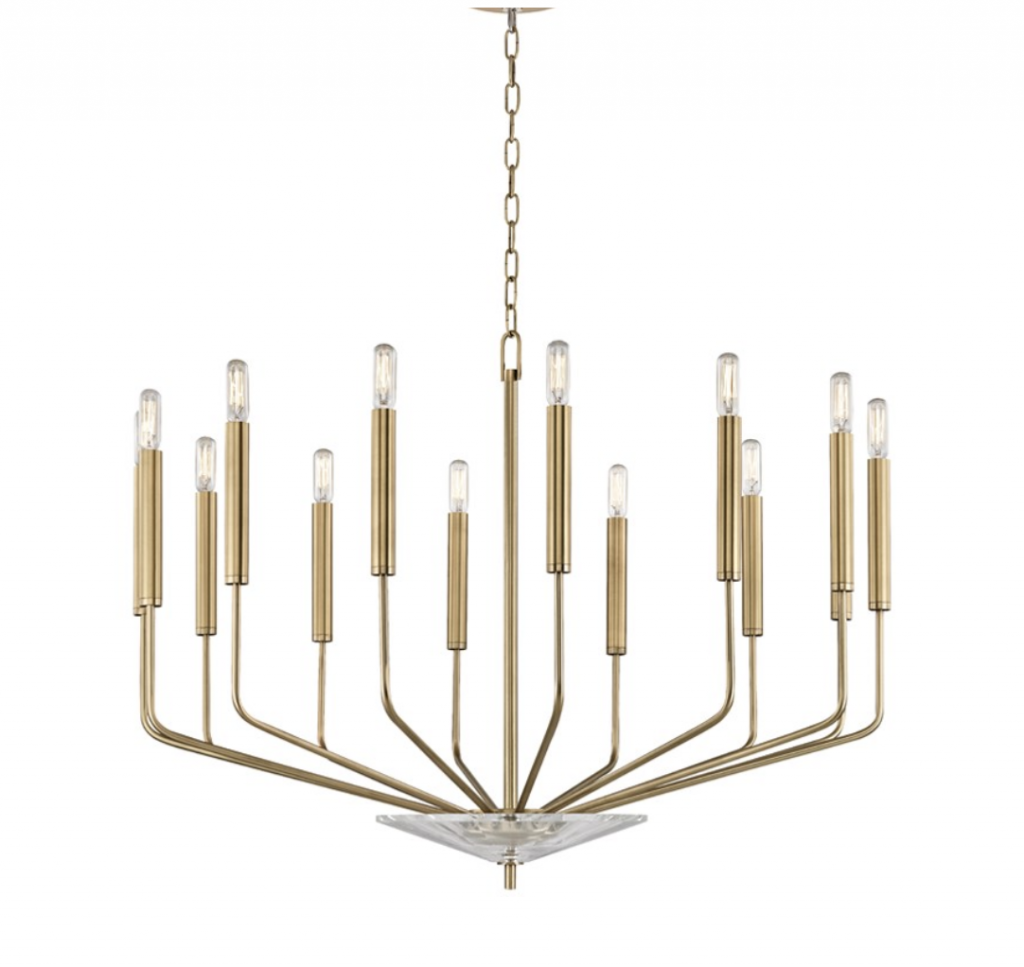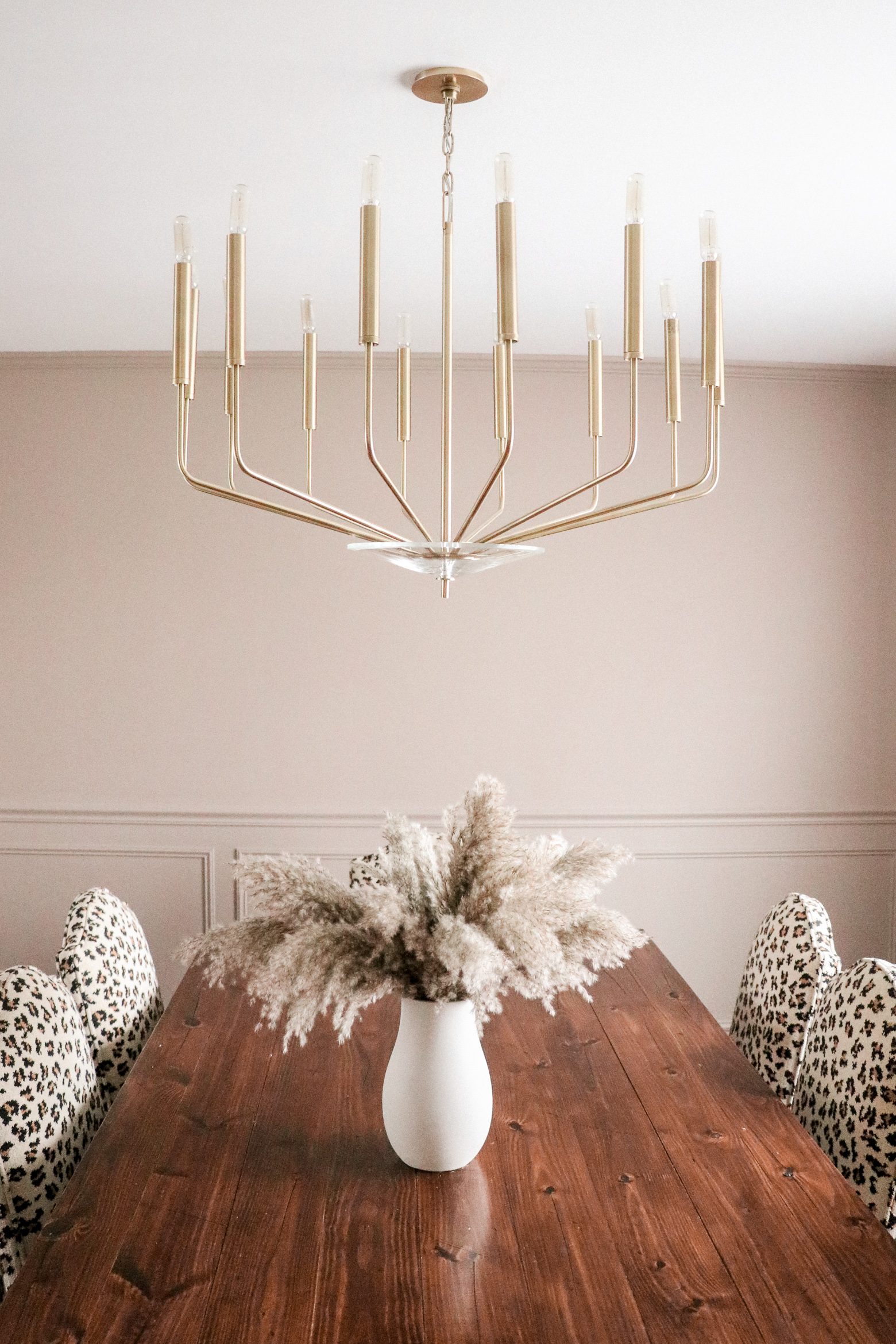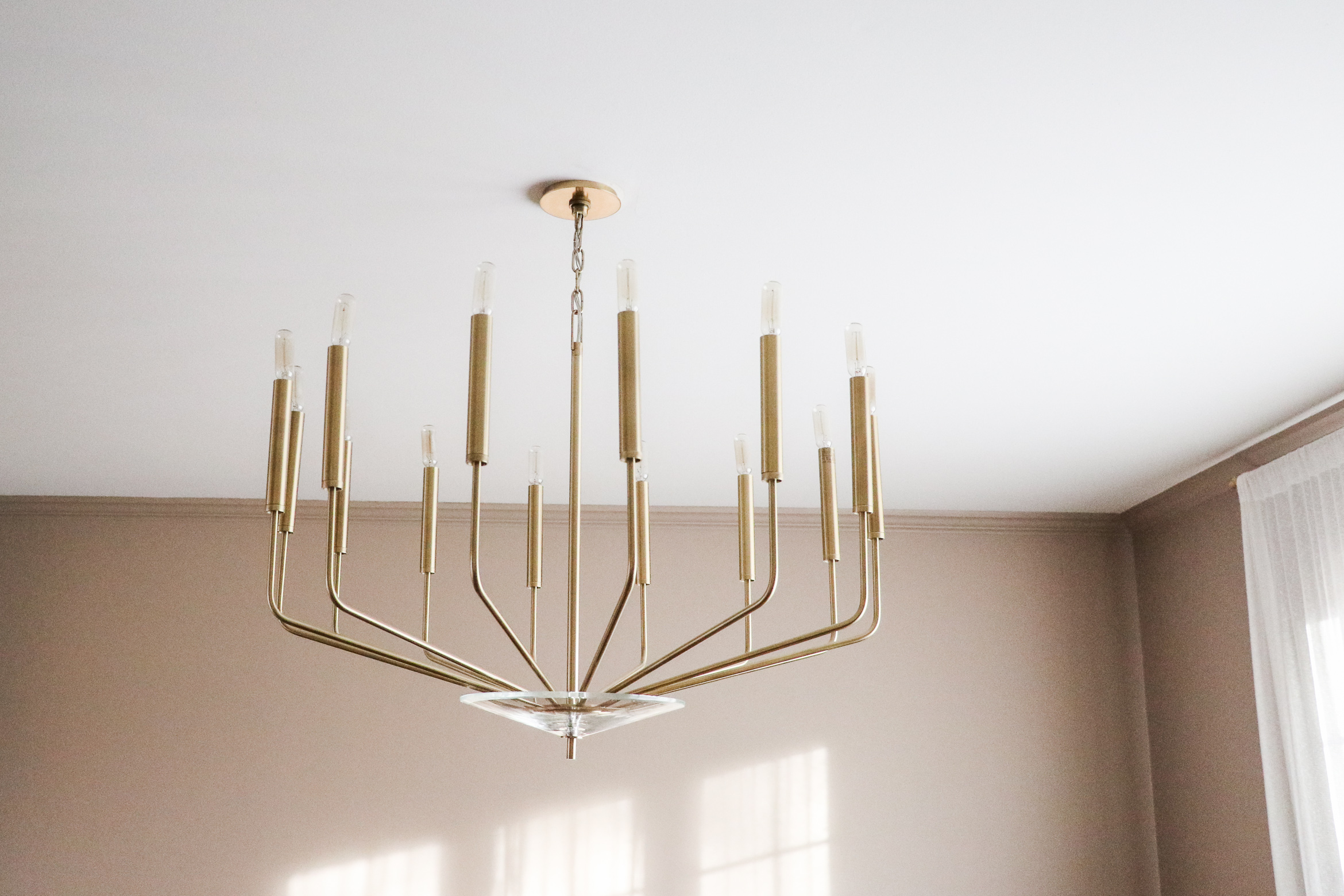 Our dining room before…

More after pics…