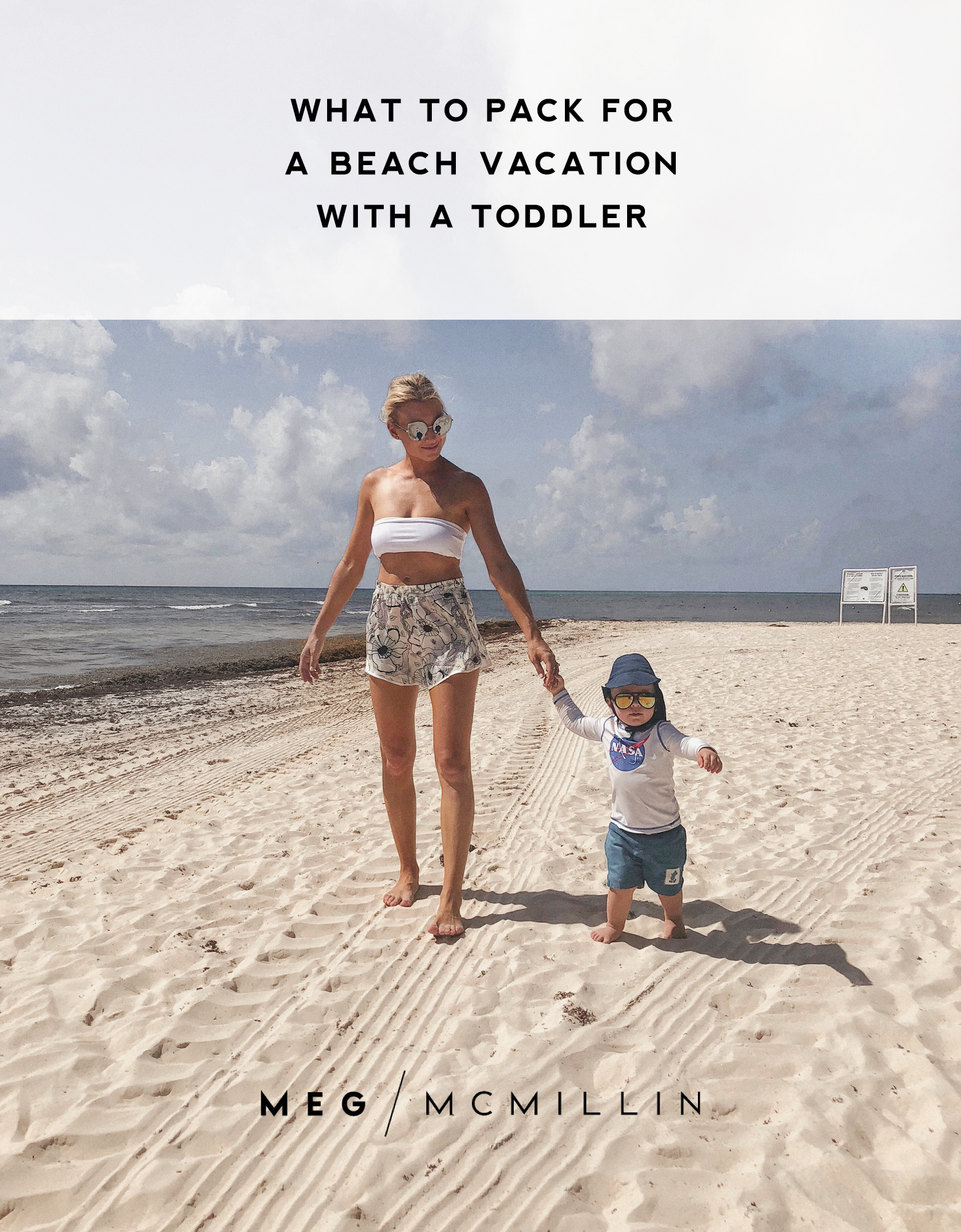 This post is in partnership with buybuy BABY, a brand I trust. All opinions here are my own.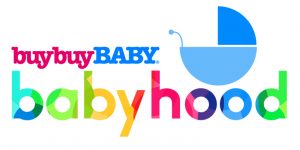 Beach vacations with toddlers (correction, *any* vacations) are certainly not what they were during pre-child life. Most obvious statement ever. There is a lot of extra packing and thinking ahead involved. But, I promise they can still be fun! Just takes a little extra work, but once you're there and sipping a marg on the beach and your little one is posted up in the sand digging for hours, it's all worth it. However, in order to get to that point, you must pack right!
We have been on 4 beach vacays with James and each time I learn something new. Also, I want to clarify this is a toddler focused post! Beach vacations with a baby are a totally different experience compared to what it's like with a toddler who can walk, play, and stand to be outside in the heat for most of the day. In my opinion, being at the beach with a toddler is way easier. However, I nursed for forever and also James wasn't one of those easy lay-there-and-do-nothing dream babies; so that opinion may vary from mom to mom.
Aside from the obvious beach necessities like sunscreen and swimsuits, there are a handful of other things I recommend bringing along on a beach vacation with your toddler. The goal is to keep them busy, comfortable, safe, and hydrated! And while I'm usually very into "the less crap the better" approach when it comes kids, that is not really my stance when it comes to packing for vacation. I think it's better to be over-prepared when traveling with toddlers!
Below are my toddler beach vacation essentials from buybuy BABY!
I love these hats by i Play because they provide great coverage on the face/scalp/back of the neck, and they are made of UPF 50+ fabric. Also, they fit really well and will actually stay on James' head!
I don't think you need to bring more than 2 rashgaurds on vacation! You can dry them outside on the balcony every night. I usually bring one long sleeve and one short sleeve!
If you're into reusable swim diapers, these iPlay side-button swim diapers are fantastic. But always bring a pack of disposable diapers too because those are the easiest when on vacation!
So far everything I've recommended is by this i Play brand – but I swear we own all of it and it's all great. These swim shoes are excellent, especially for rocky beaches. Easy on, easy off!
5. Bring your own shade!
If you will not be guaranteed an umbrella at the beach/pool – then bringing your own form of shade for your little one to take sun breaks under is a must! James will sit in the shade and dig in the sand for hours. I don't own either of the tents below but both have fantastic reviews!
6. Life vest (the kind with floaties)
These life vests with the floaties attached are the best for toddlers. It keeps them upright, they are super safe, and they wear really comfortably – I can tell because James doesn't throw a fit when it's time to put one on, and he doesn't beg to take it off after 5 minutes!
7. A flotation device of some kind…
This kind of depends on what age your toddler is. If you have a younger toddler, go with something you can just plop them in and tote them around the pool in like this shaded inflatable boat, but if you have an older toddler then they probably want something they can play with/jump off of/use as a kickboard like this shark!
If you're a mom, there's no explanation necessary here. You know the deal with wet bags and why they are key!
9. Sand toys really are a must…
As I've mentioned, James could play in the sand with a shovel and dump truck for hours. You don't need to go crazy on the sand toys but definitely bring a bucket, shovel, and at least one or two other sand friendly toys!
We haven't experienced the green chlorine hair situation yet – because James doesn't even go fully under water yet, ugh we are slacking on the swim lessons front don't judge – but I've heard the stories. I've also heard great things about this Babo Botanical swim shampoo + conditioner with aloe vera. It sounds so perfect for vacation when you're toddler will be in and out of the pool, beach, sand, saltwater. I can totally vouch for the Babo brand because we use EVERYTHING else they make. We use their regular shampoo every night and it's great, gentle, doesn't burn, and best of all totally non-toxic.
11. Do not forget lotion!!!
We didn't bring any lotion for James the first time we went to Mexico and his skin dried out SO bad. He didn't even get a sunburn but his skin was so dry and flaky from the chlorine and the heat! Now it's the first thing I pack. This Babo lotion is our favorite!
12. A sippy cup that will stay cold all day long
You guys know I love Pura Kiki sippy cups! And they're so perfect for the beach/pool because they are stainless steel and keep liquid cool all day. Also, you don't have to stress about plastic sitting in the hot sun all day and seeping into your child's water. Don't forget to buy the silicone top covers!
Now that James is a little older he will not only just keep his sunglasses on, he actually asks for them. Also their little eyes need protection too! These "babiators" are too cute.
Okay, this isn't really specific to a beach vacation but I highly recommend bringing a lightweight umbrella stroller on any vacation with a toddler! One with an awning IS great for a beach vacation though.