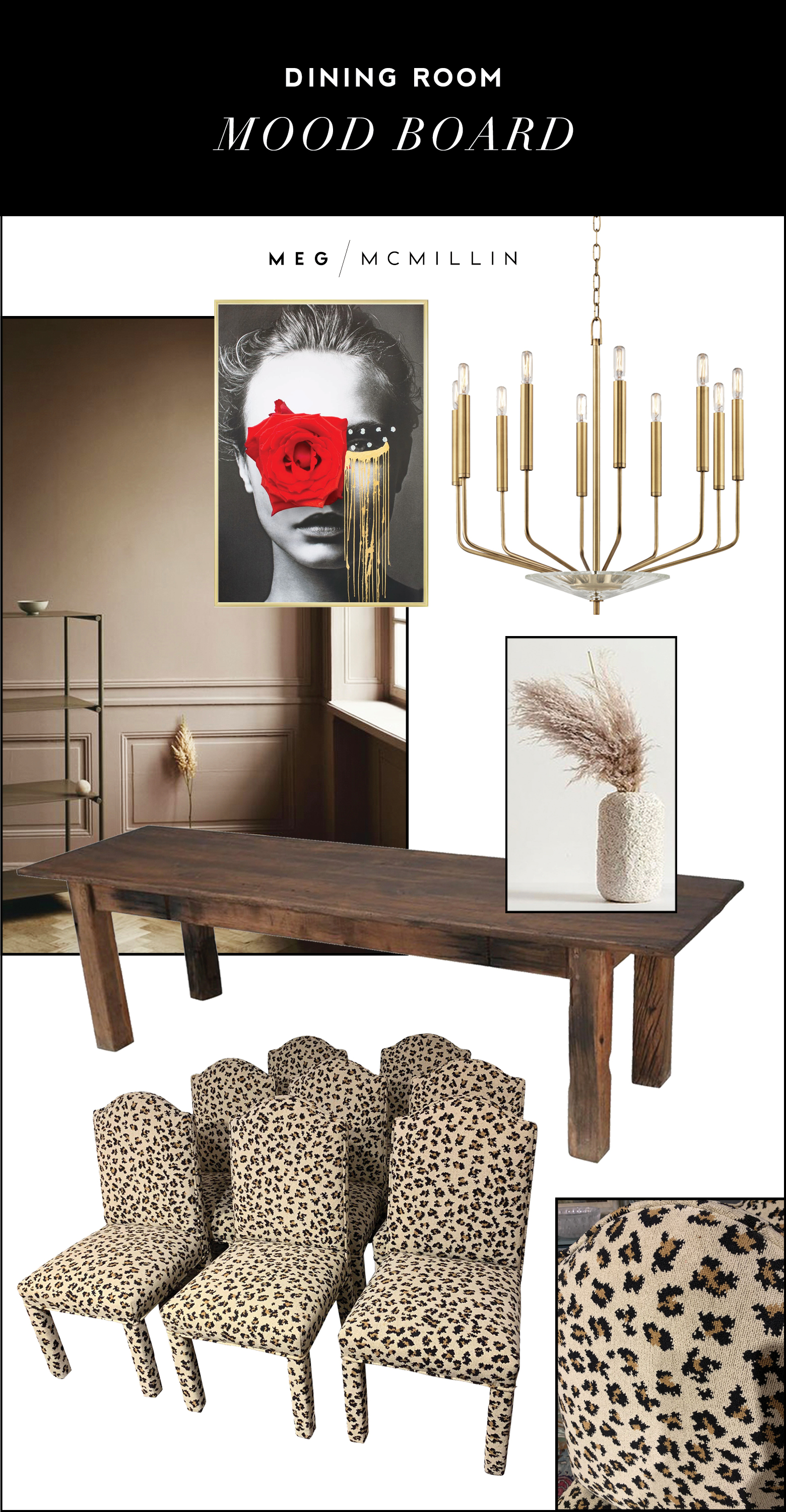 Image of taupe wall via Anna Rodriguez | The Gideon Chandelier from Hudson Valley Lighting | Wall art from These Fine Walls | Vase originally linked in this post but I can't find it anywhere online! | Farm table in the photo is from 1st Dibs (no longer available) but the farm table in my actual dining room is one my dad made for my wedding | Chairs are mine that I recently purchased from Chairish – but here is a set of 6 leopard dining chairs that are almost exactly the same!
This post is in partnership with Hinsdale Lighing & Hudson Valley Lighting Group.
What I want in a dining room…
I've been plotting a dining room design daily since we put the offer in on our house. We have a very traditional style dining room, it's basically it's own room, so I really wanted to do something a bit different than the rest of the house. I love a dramatic dining room (scroll for some of my favorite DR inspo pics from my 'dining room' Pinterest board) and I want this space to feel like it's own little special oasis in the house where I can sit with friends and sip champagne and feel like we're somewhere cooler than the western burbs of Chicago. Lol.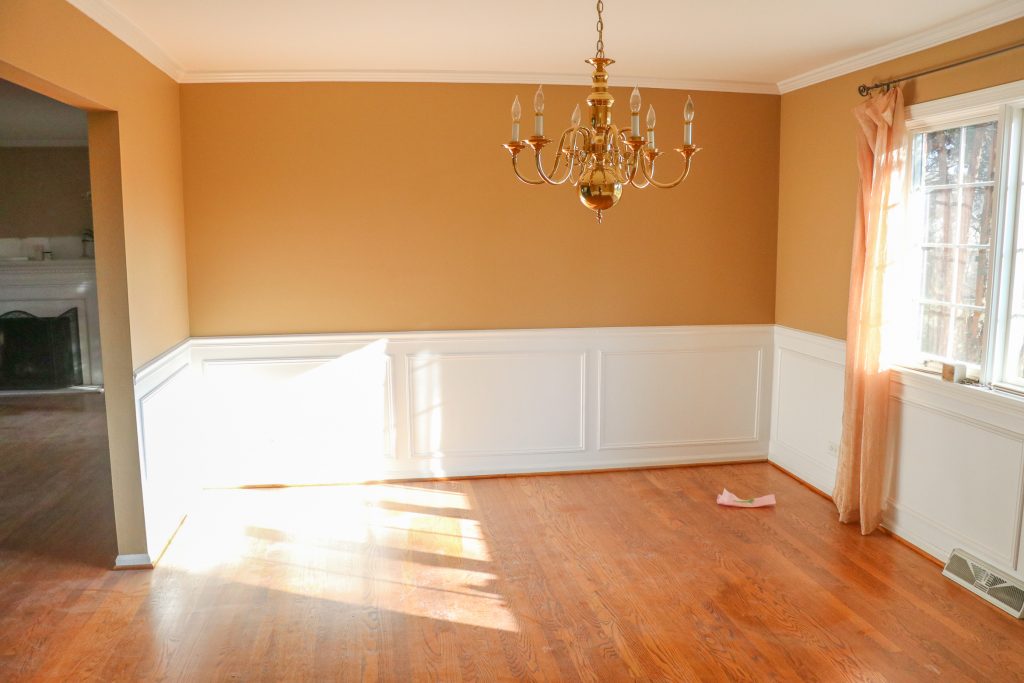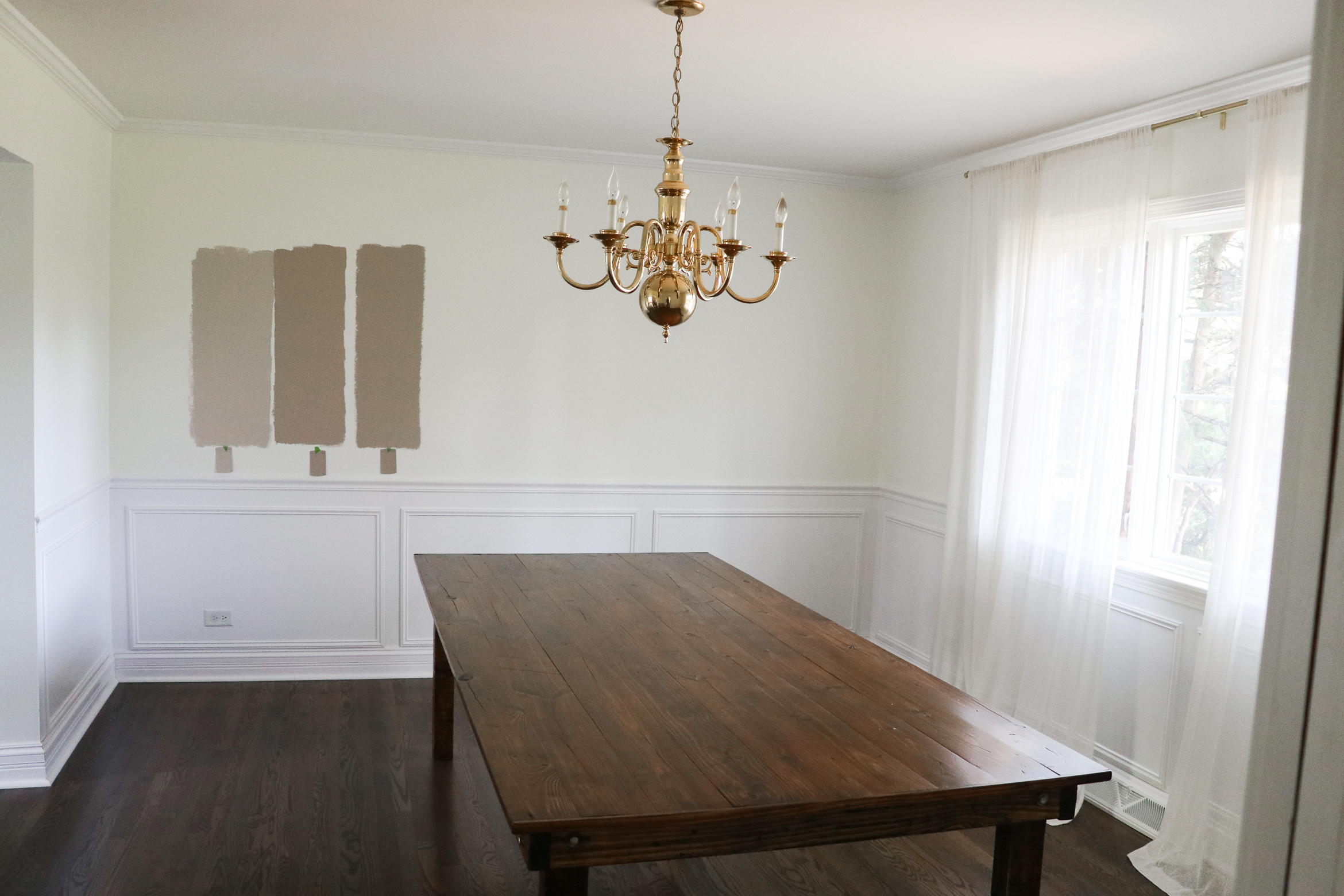 One thing I've learned from the ladies at Hinsdale Lighting is that lighting is typically the last thing you put in a room. We were planning on selecting my DR fixture last because that was the room I was least sure about in terms of design direction, but once I saw the Gideon chandelier from Hudson Valley Lighting, I instantly fell in love and decided to pull the trigger and let the room fall into place around it.
I love this chandelier because it is everything I want in a dining room: modern with a slightly traditional touch, dramatic, and subtly glamorous (see: the crystal plate on the bottom = heart eyes x 100). 
Let's talk about the leopard dining chairs…
Shortly after deciding on that fixture, I found and bought those leopard chairs on Chairish. I spend countless hours scrolling through Chairish. If you're not familiar, it's basically like a fancy Craigslist. I was really into the idea of finding vintage dining chairs and if you are too, the best places to do that online are: Chairish, 1stDibs, and eBay. Of course, shopping nearby antique shops is also the way to go because it's always risky buying non-returnable vintage items online without seeing them in person.
I was NOT looking for leopard or any print for that matter but there was something about them that screamed "I belong in your home" and after consulting with Katelyn (my sounding board for all home decor decisions) oh and Kyle (who wants as little to do with home decor decisions as possible) I immediately bought them. It felt good to purchase something a bit more loud + bold + fun than what I'm seeing in the rest of my house!
Other chair styles I considered:
Pretty much all the non-vintage chairs I considered are from CB2 or France & Son. CB2 has an amazing selection of dining chairs. I wish there were more CB2 stores around! The only one of I know of is downtown.
At first, I was determined to keep with the French vibe and am still kind of stuck on doing cane but – too late!
I really liked the idea of contrasting my rustic farm table against modern lucite chairs.
For a while, I was SET on finding creamy shearling chairs but deep down I knew they would get so destroyed. I love mixing textures though and think they would be so cool with a farm table!
I found a set of vintage Spanish style woven leather chairs on Chairish but was too chicken to pull the trigger without sitting in them first. I love these from CB2 but they are more $$ than I want to spend.
Again: all about the mixing textures. But decided velvet just wasn't my vibe.
Paint color…
I really want to do something dramatic on the walls but I want the chairs to be the focal point in the room so I'm apprehensive to use an actual color. So, right now I'm playing with the idea of a dark taupe. Shocker! More neutrals. I love the look of a painted wainscoting so I'm definitely going to be doing that – as well as painting the baseboards and crown moulding. I found the image below on Pinterest (via Anna Rodriguez) instantly fell in love. I'm doing my best to find that exact color and below are a few paint samples I've tried so far! There are a few more I'm going to get though and I'll update you as I try them.
Not going to lie, I'm not 100% set on this route for fear of this becoming "the brown room". Brown-ish walls, brown table, and dark brown floors. However, I'm planning on popping some color into the room with some cool artwork (I'm thinking red or blue). Also, I really don't know any other paint route to go that would feel cohesive with the chairs and the style I'm going for! Stay tuned.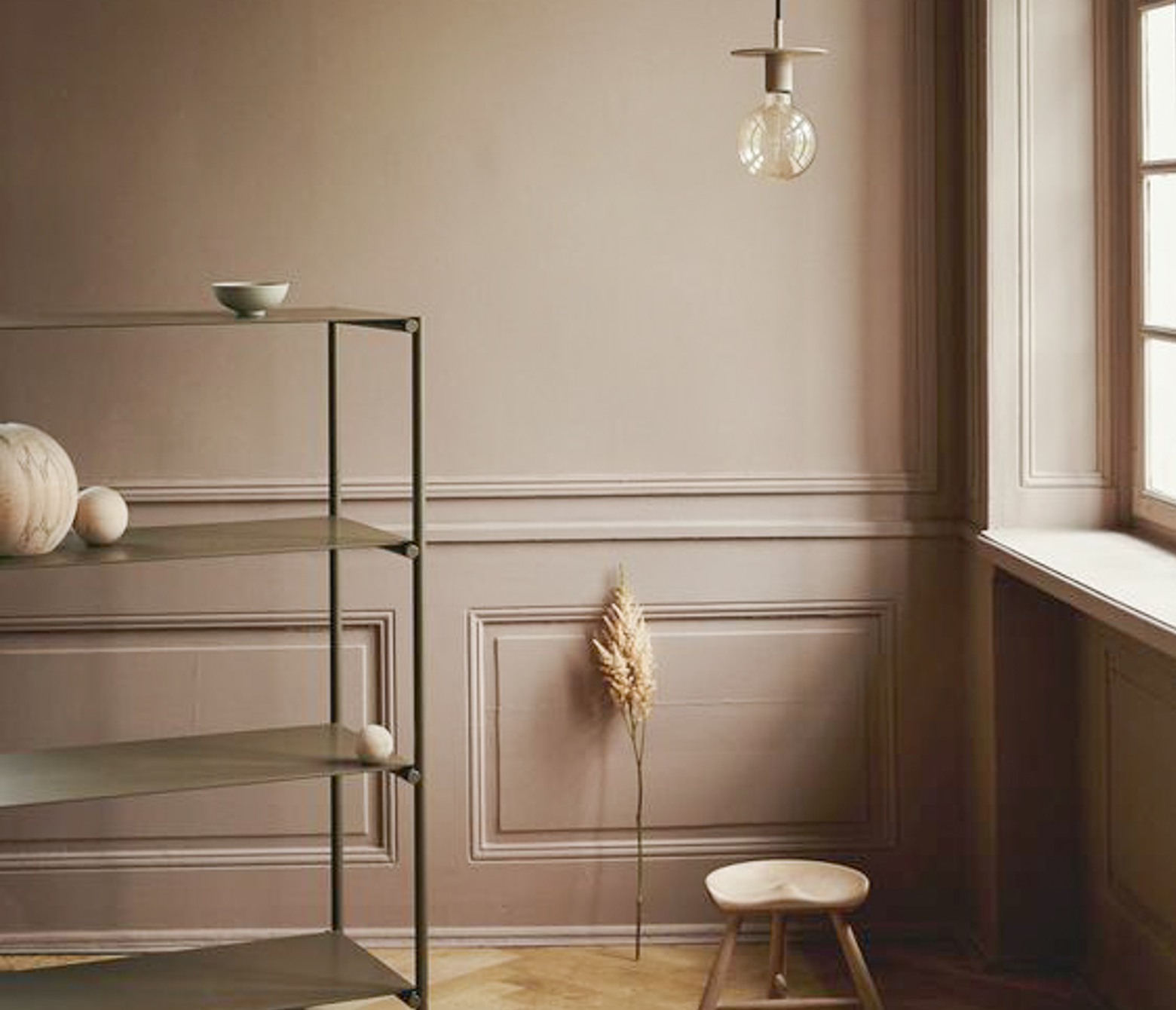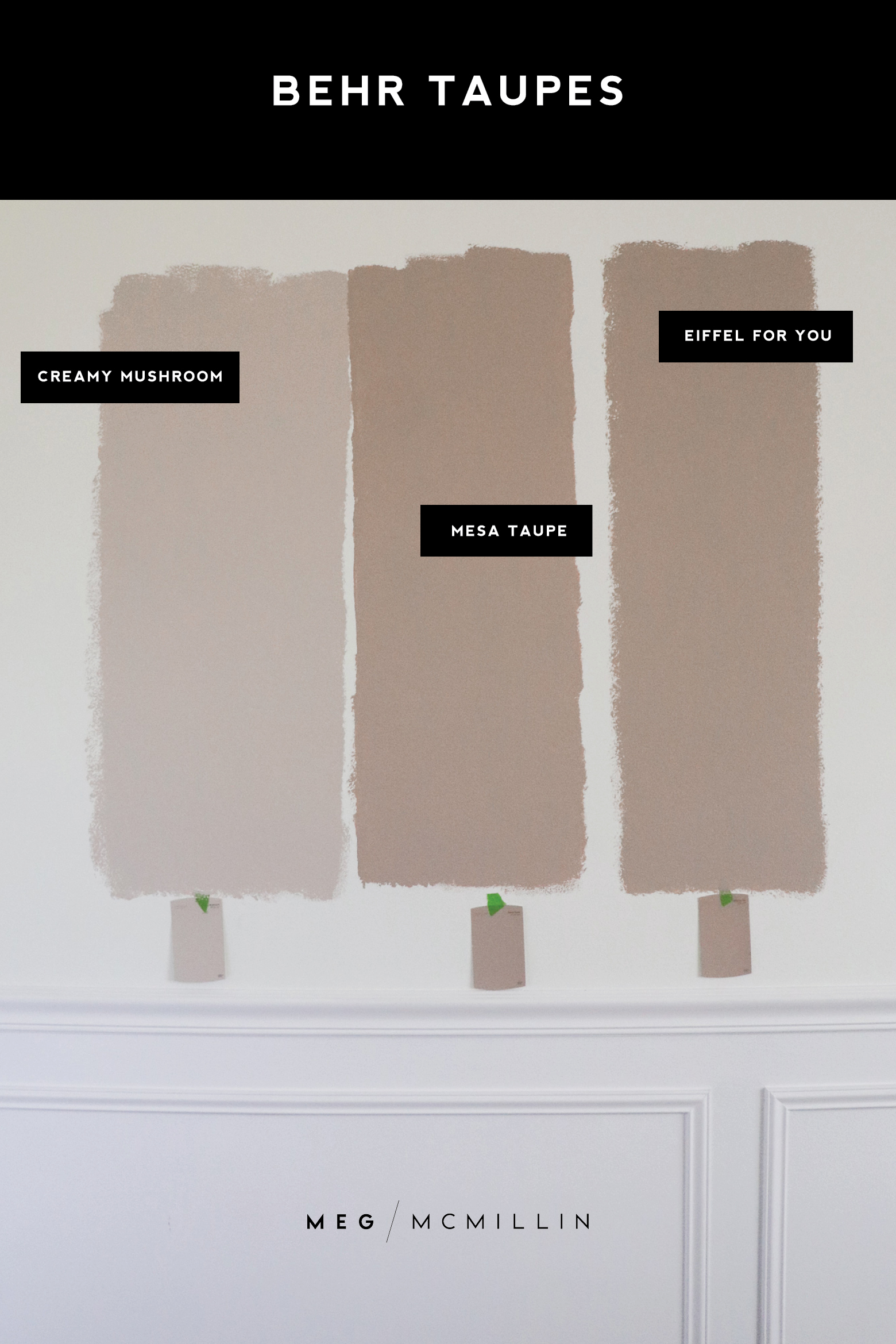 The table…
I'm realizing as I decorate my home that I'm extremely drawn to rustic/reclaimed wood. So far, I have a rustic wood sideboard, coffee table, and dining table. The farm table in my DR is actually one from my wedding! My jack-of-all-trades dad made 12 wooden farm tables for my wedding. My mom helped too! She distressed them all by basically beating them with chains and scratching them with screwdrivers, lol, not kidding.
Restoration Hardware has some amazing farm tables but I highly recommend shopping them from an RH outlet because full priced RH anything is so outrageous. If you are located in the Chicagoland area, there are a TON of awesome farm tables at the RH Outlet in Schaumburg!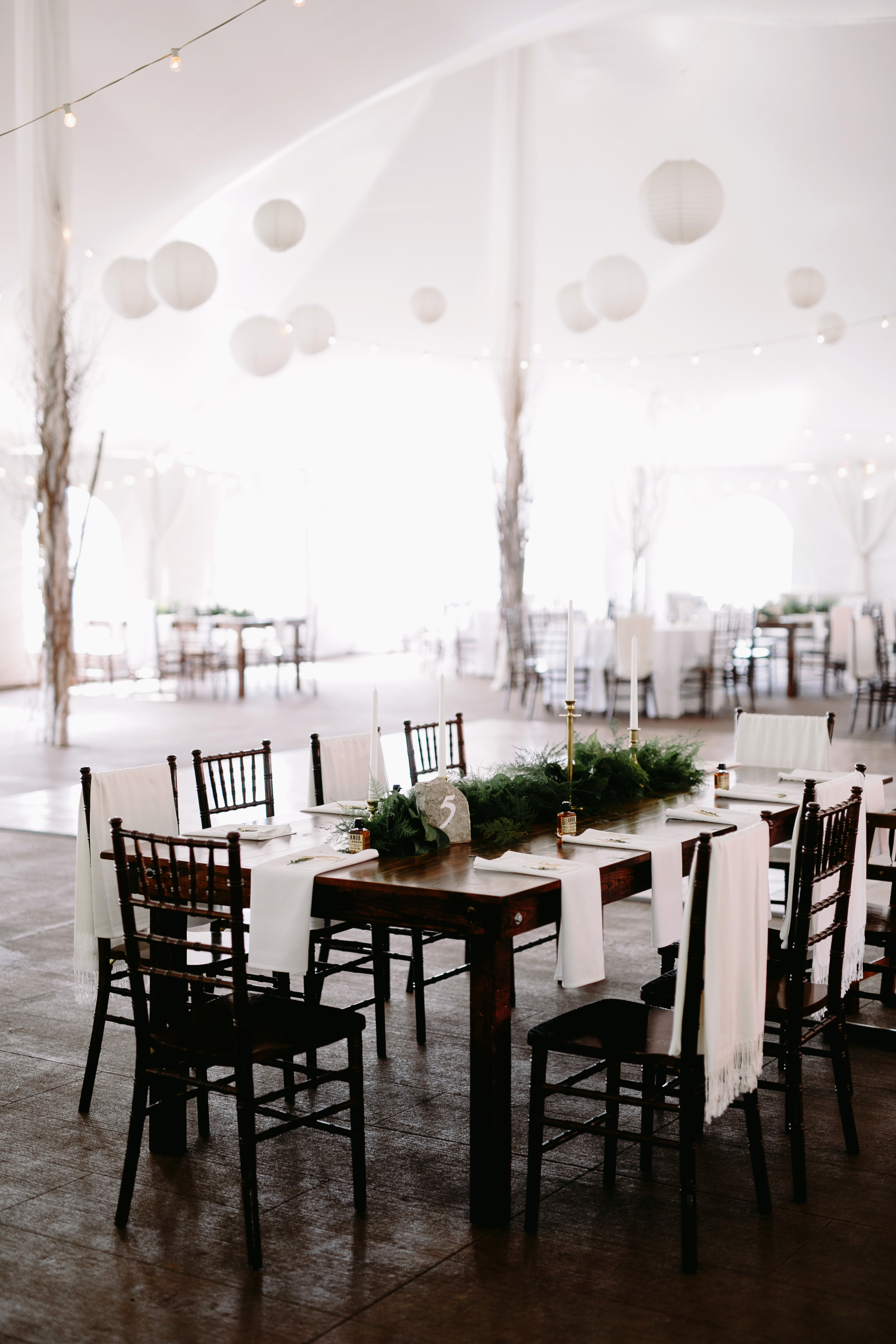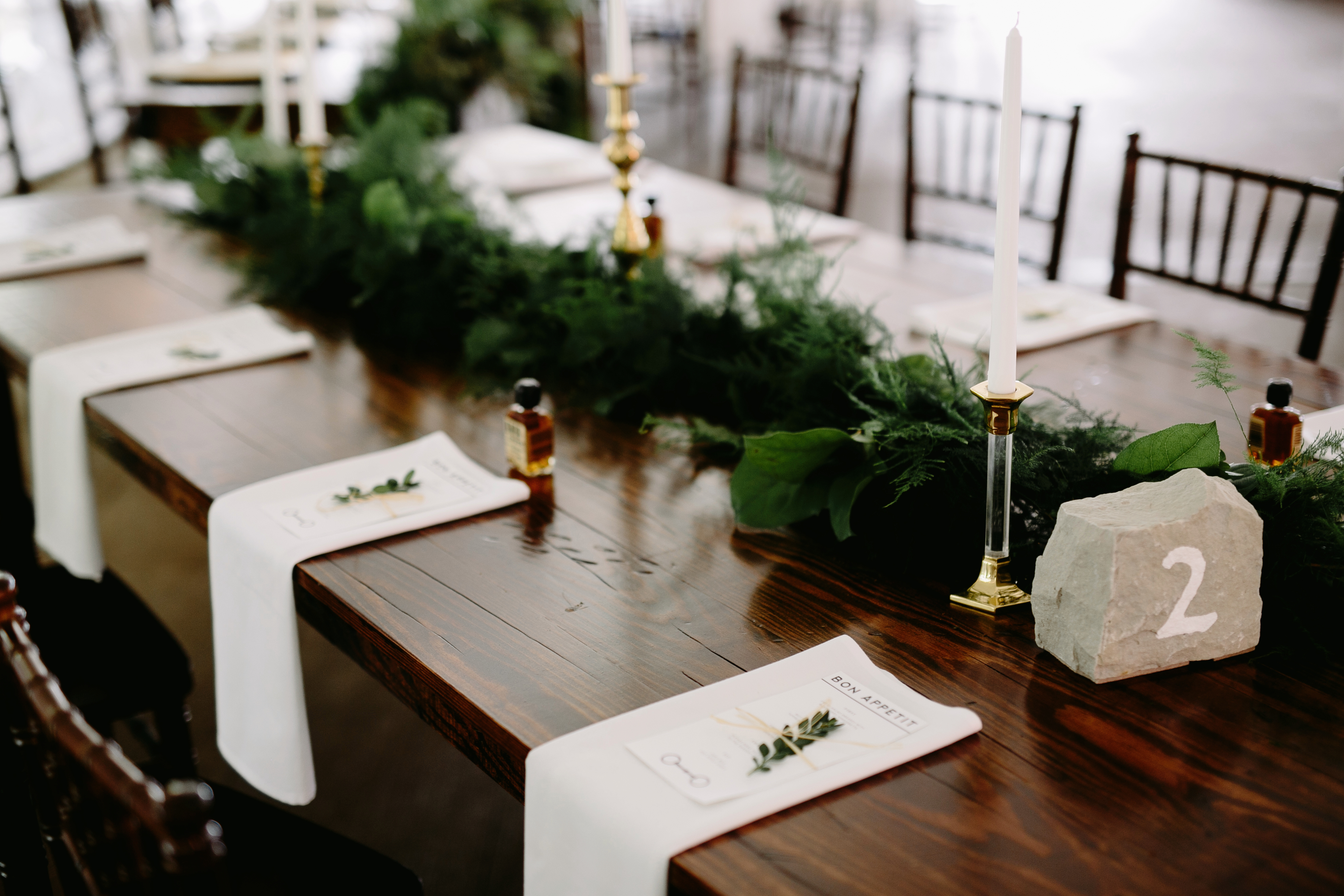 Some of my favorite dining rooms on Pinterest…
I just want to clarify that whenever I link images from Pinterest I ALWAYS try to dig and find where the image originated from and if I'm unable to do so, I just link the pin!