Okay, I know this is so late but my Nordstrom stuff took forever to arrive and it's STILL not even all here yet! Get it together, Nordstrom. Below is the stuff I loved and will be keeping + wearing all Fall/Winter long when I'm hibernating post pregnancy and want everything to be oversized and comfy!
A couple things: my mirror is so dusty and I didn't even realize it until I uploaded these iPhone snaps to my computer and got a closer look. I'm not doing the dusty/vintage editing app – that's just a real life dusty mirror. It really stands out on the black stuff, please ignore! Secondly, yes I'm posing the same way in every pic, haha. Also something I didn't notice until I started to put the post together.
I love this sweater! I kind of wish I got a Large instead of a Medium though because I want it to be even more oversized. Just a heads up its a wool + alpaca blend, so it is a little scratchy!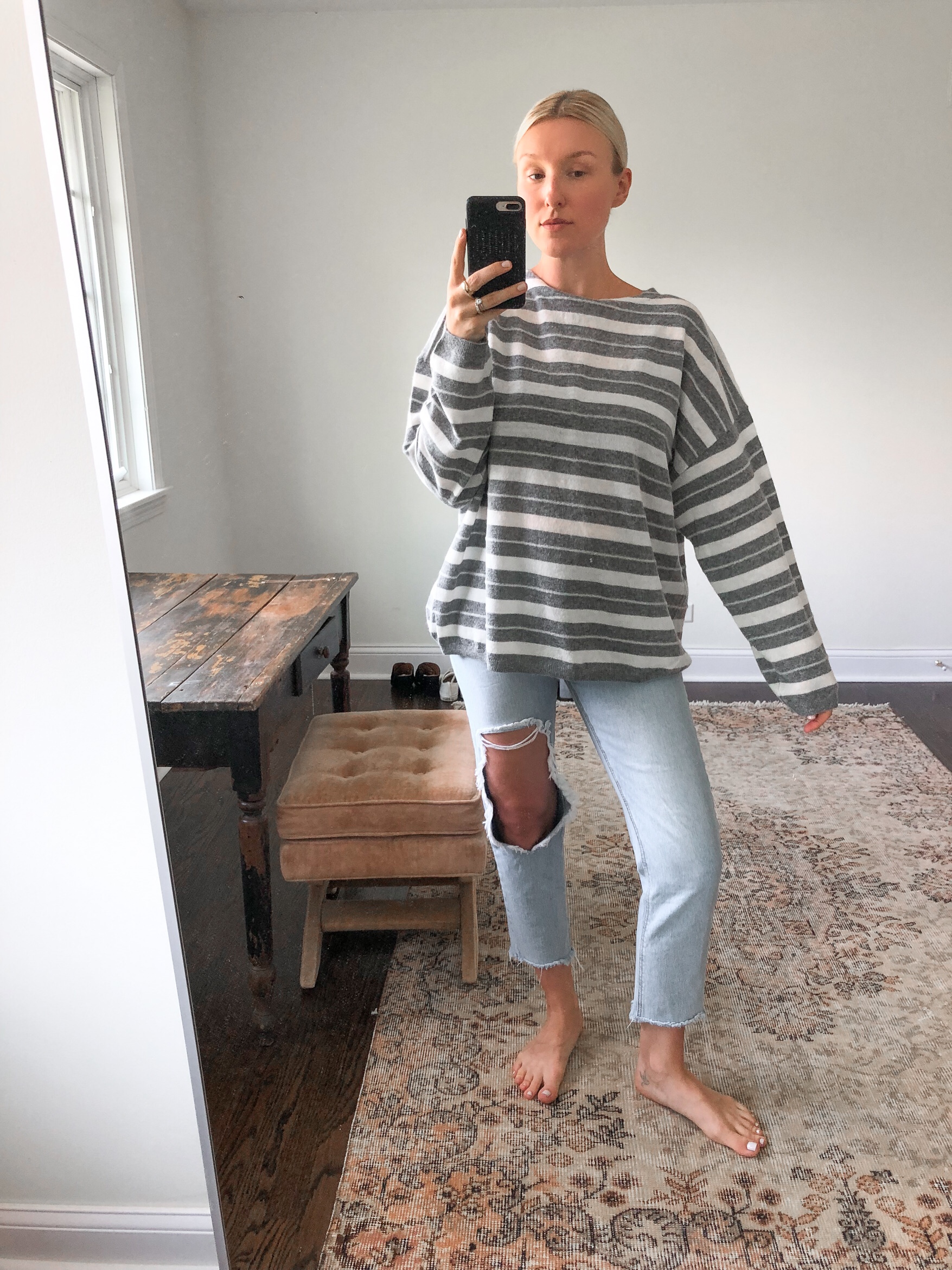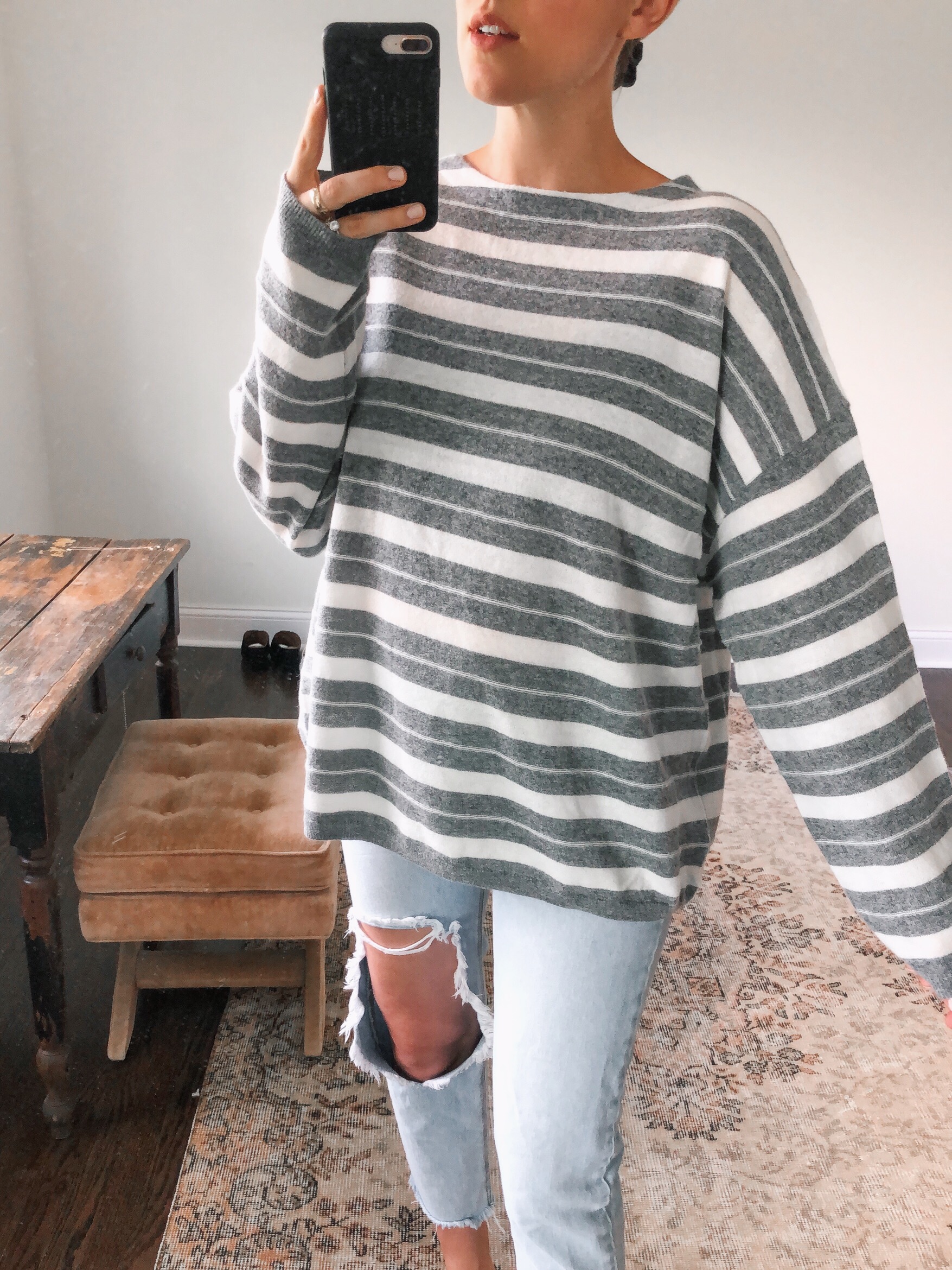 Obsessed with this extra long cashmere cardigan! It's more like a duster actually. It great quality and I love the color, can't wait to live in this come Fall! Wearing a medium and it fits great.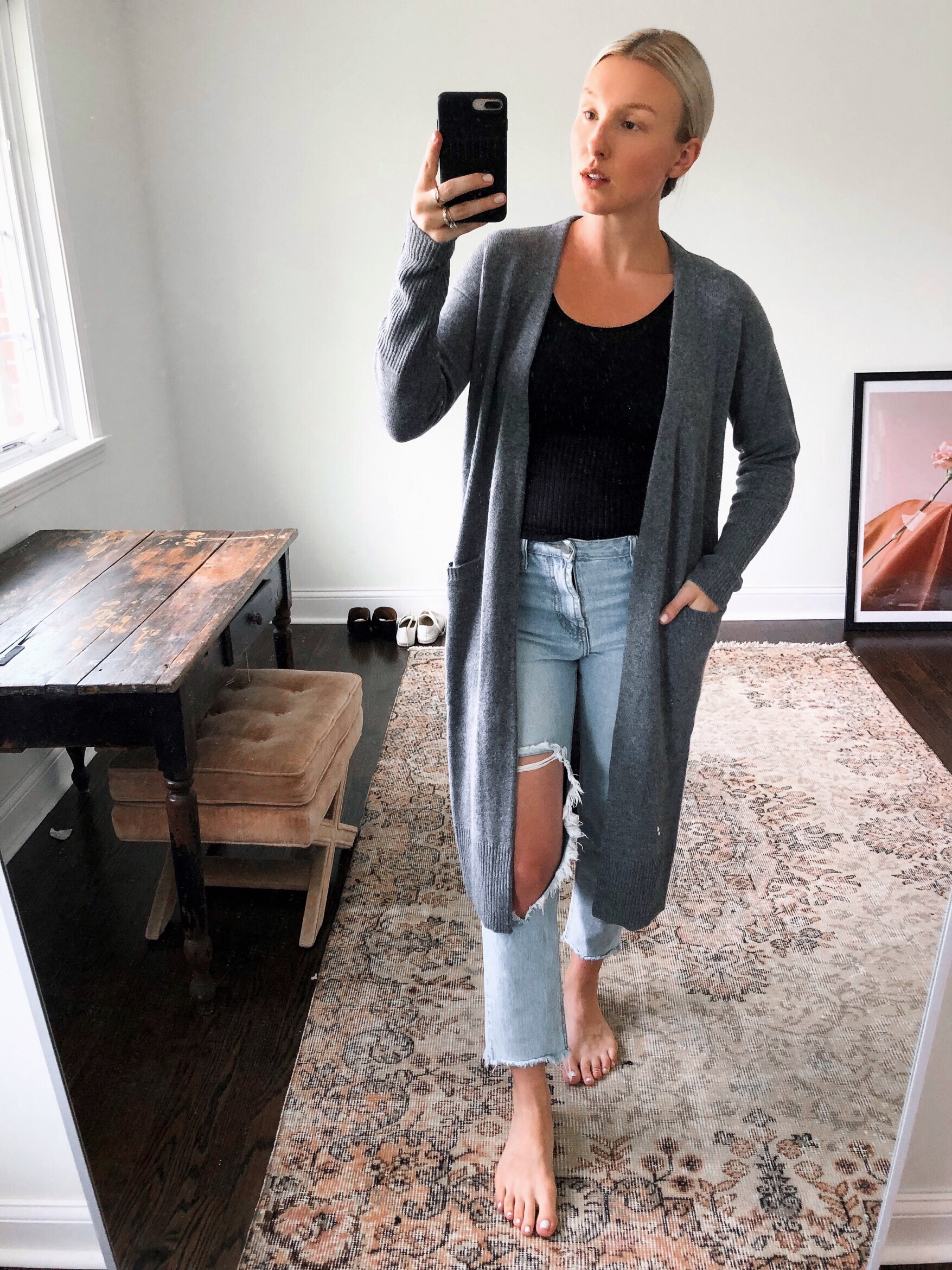 Love the shape of this sweater. Also it's super soft! I sized up and got a Large and am glad I did. Only 2 left in grey but there is also camel and light pink!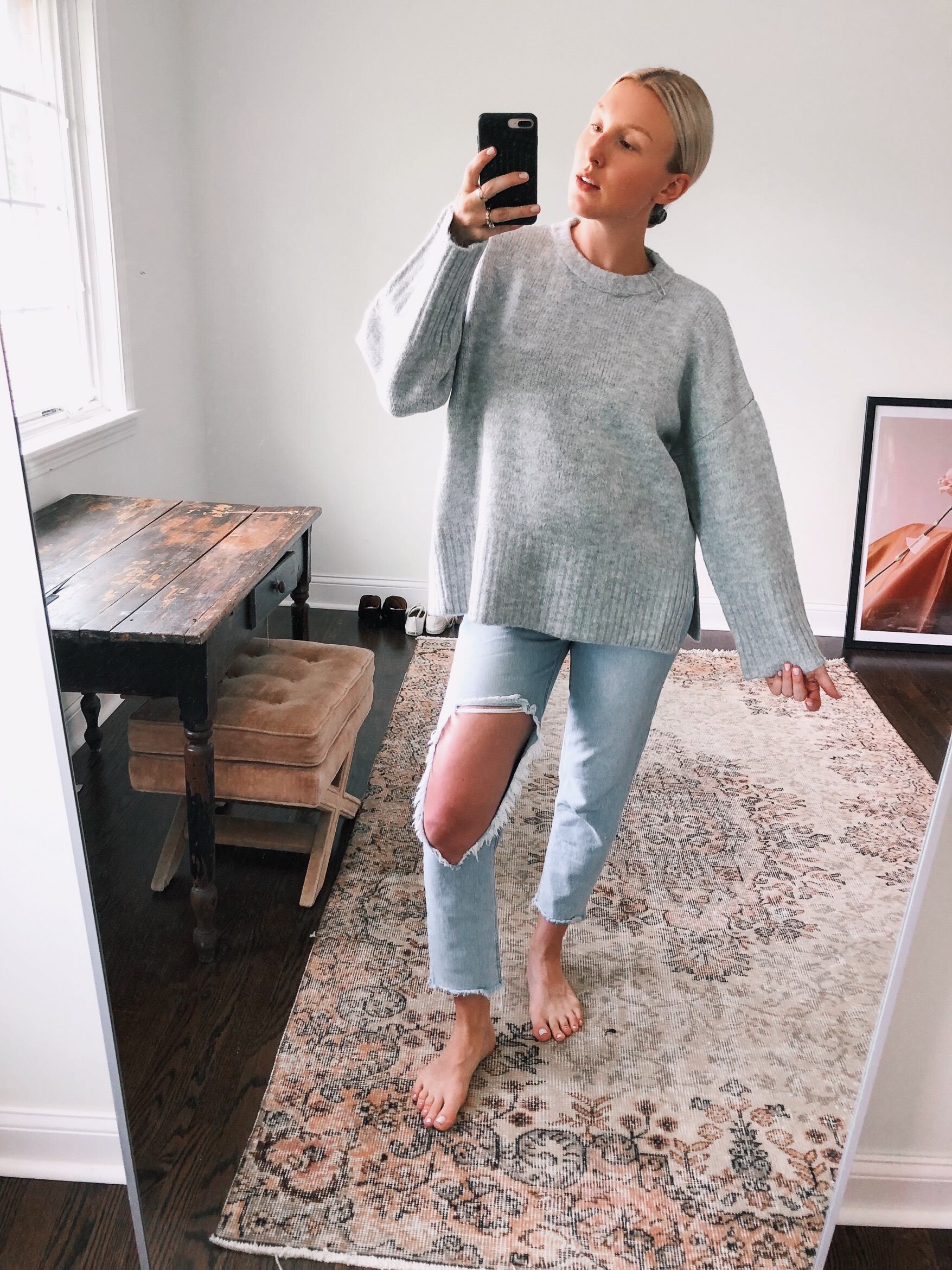 Suuuuuuuuper into this sweatshirt. Even though the product info recommends sizing down because it runs large, I sized up because, again, I'm serious when I say I want everything oversized! I'm wearing a US8.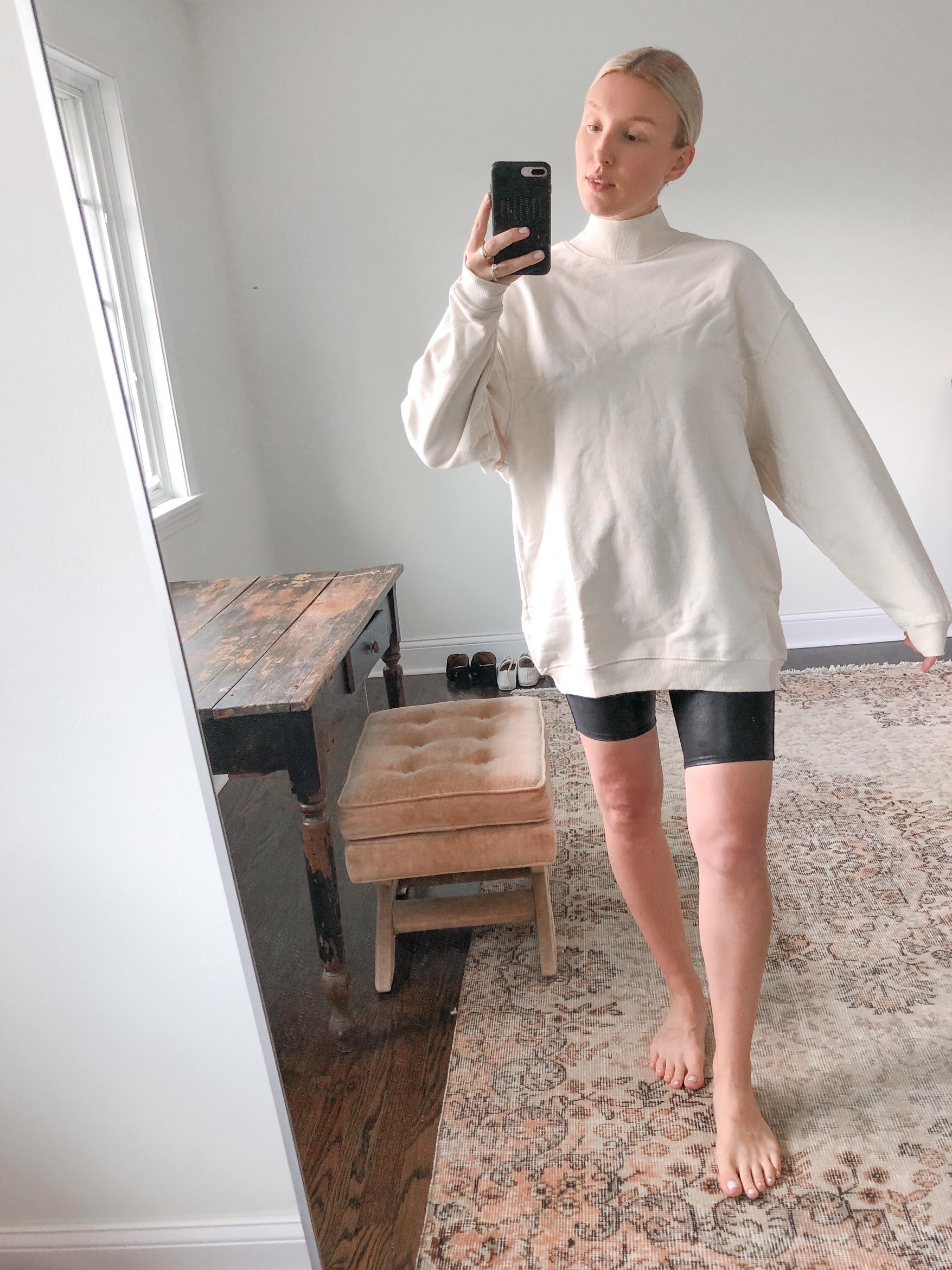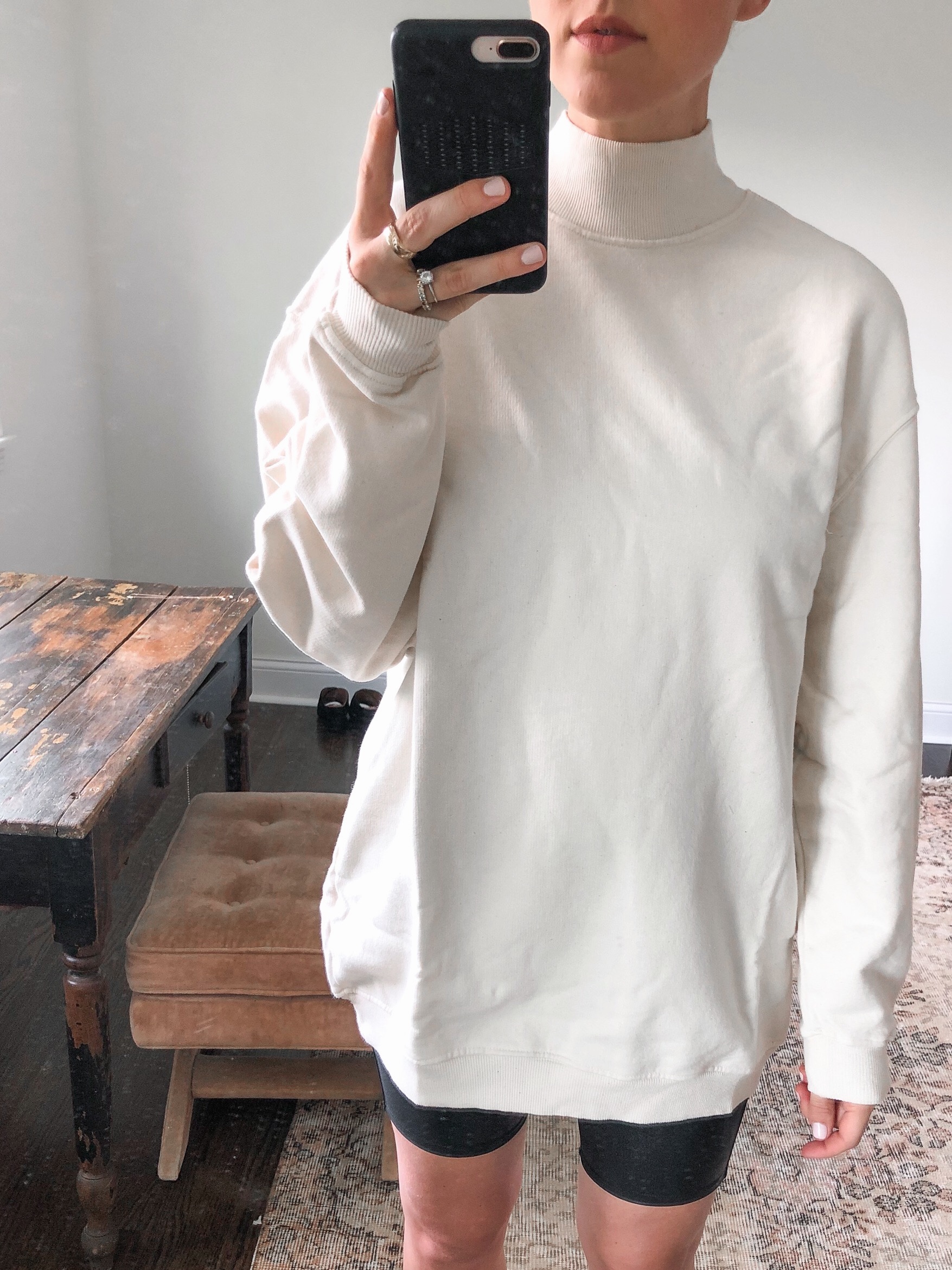 Okay these aren't part of the Nordstrom sale but I have to tell you guys about them because they're unreal. My thighs are NOT that far apart when not in those shorts – like not even close – but these Spanx shorts are so incredibly shaping. They suck my thighs in so hard that it makes my legs look sooo much skinnier than they actually are. By far the most flattering bottoms I've ever owned!
PS: I'm almost 20 weeks pregnant and not currently wearing these out and about because they are way too tight on my bump – but dreaming of the day I can bust them out post baby.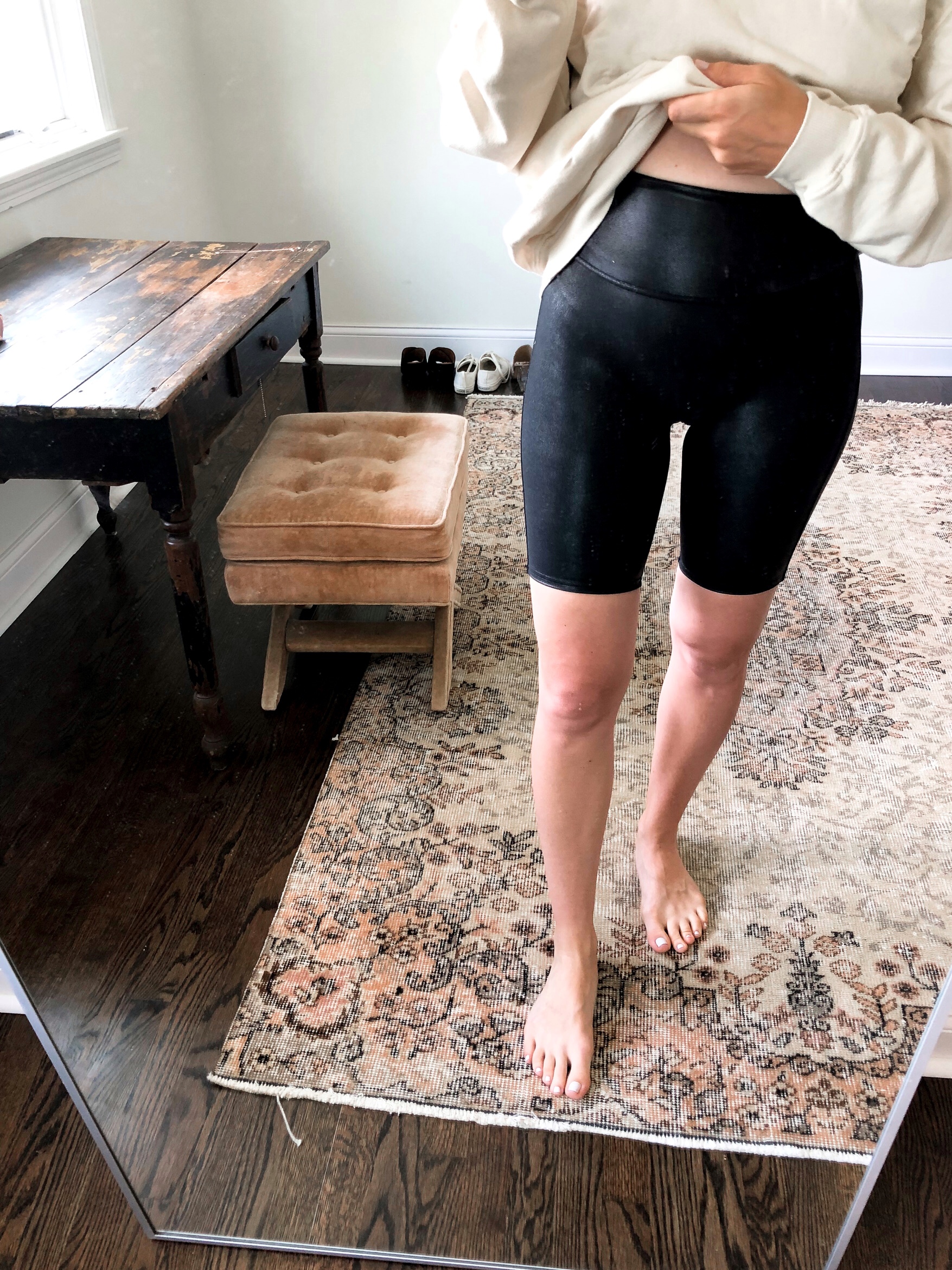 So much YES to this coat. It's big and puffy but SO lightweight, yet still warm. I love the oversized collar! I'm wearing a Medium and it fits perfectly.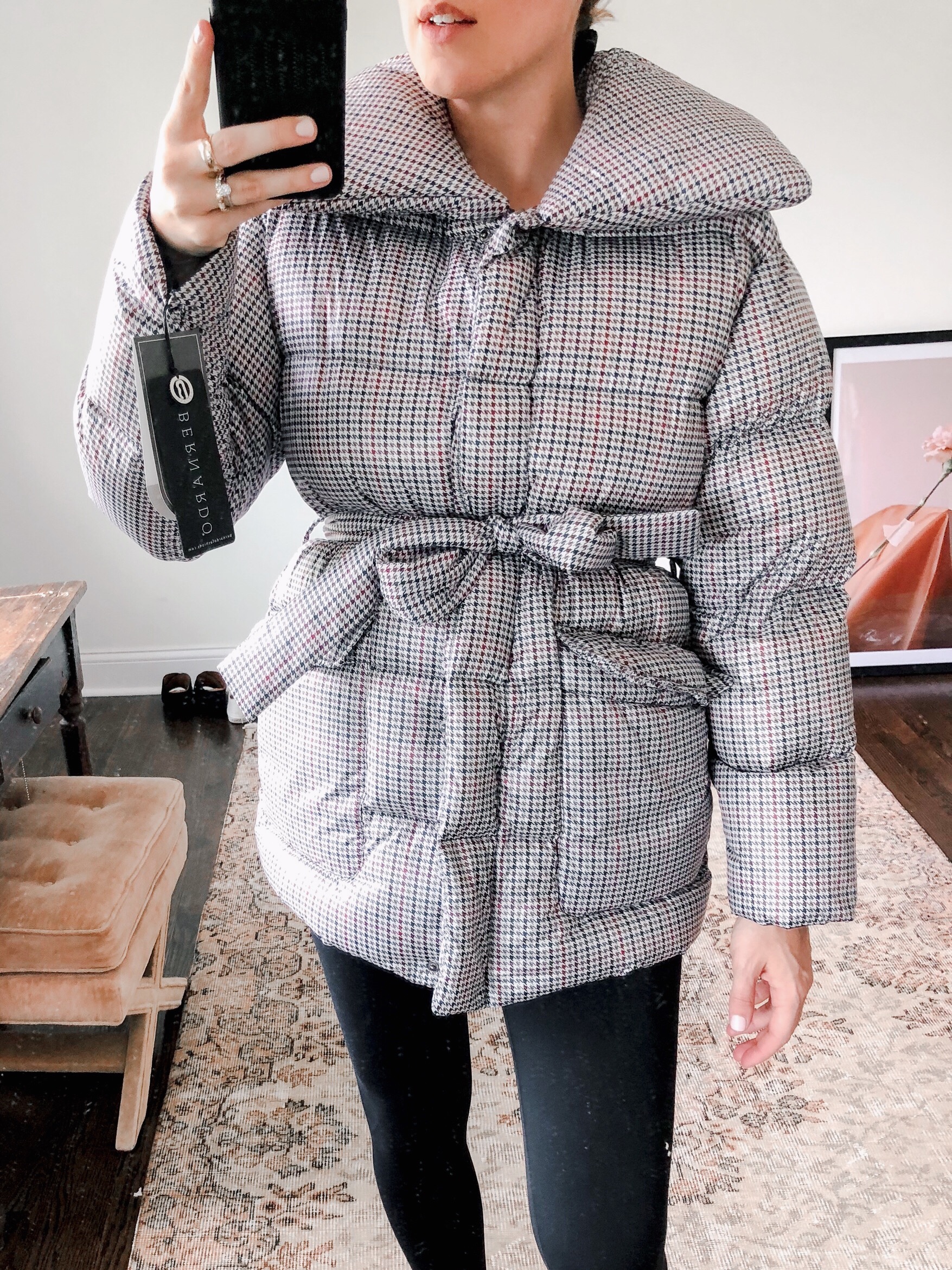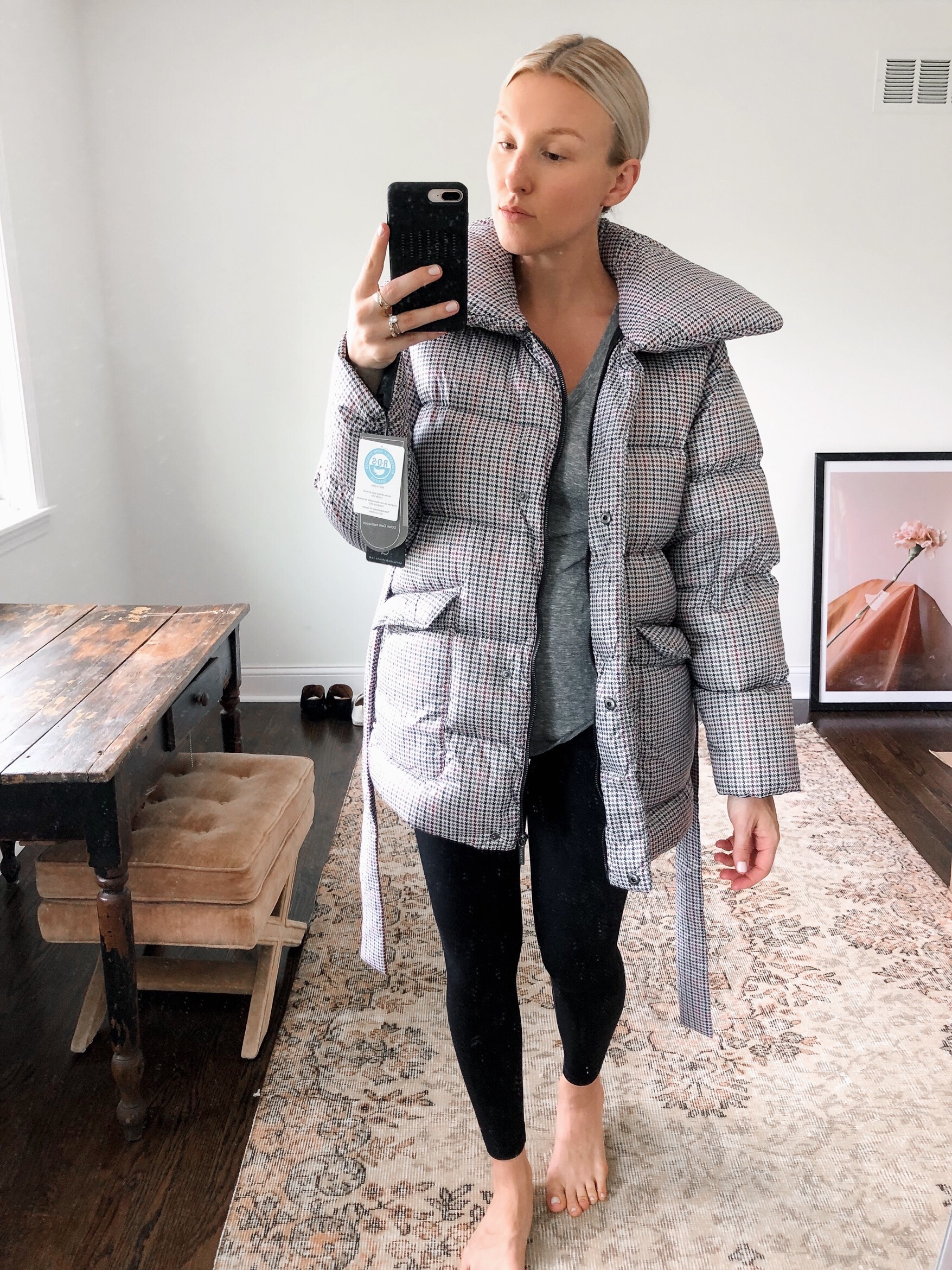 This is a great wear-with-everything cardigan. And I can't believe this is only $31! It's thick and great quality (seemingly) and drumroll please: it's ribbed. I am obsessed with anything ribbed. I also love the length, covers my butt which will be a must come postpartum life. Sized up and got a Large and love the fit.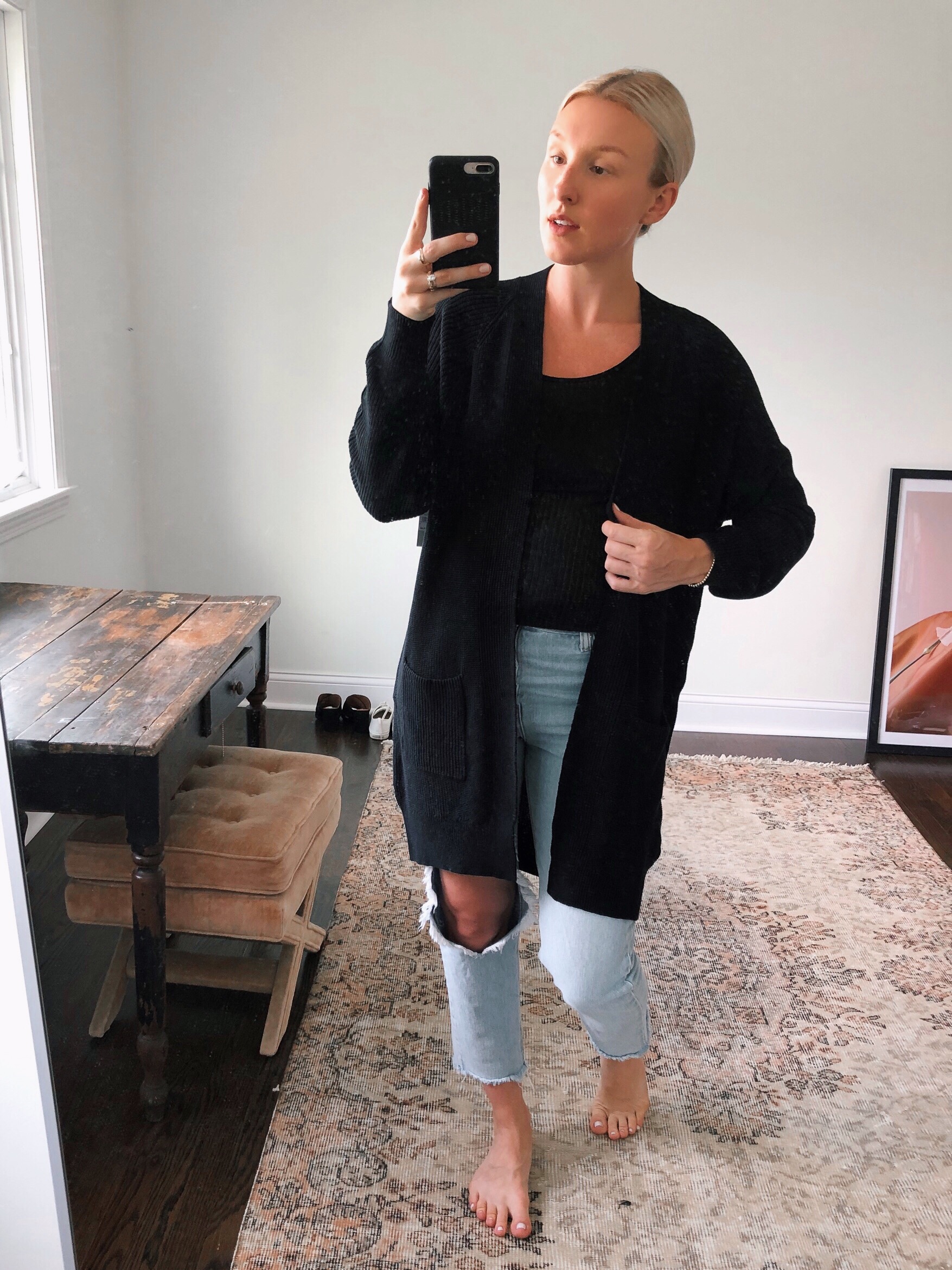 Ob-sessed. Looks like there is only one left so act fast! If you miss out no worries, just keep an eye out for a re-stock. I'm assuming they will restock it because this sweater is truly amazing. According to this Revolve model, it can also be worn as a dress? I probably won't be going that route any time soon, but good to know. PS I'm wearing a Large.
PS here is a similar Free People sweater in stock on Amazon!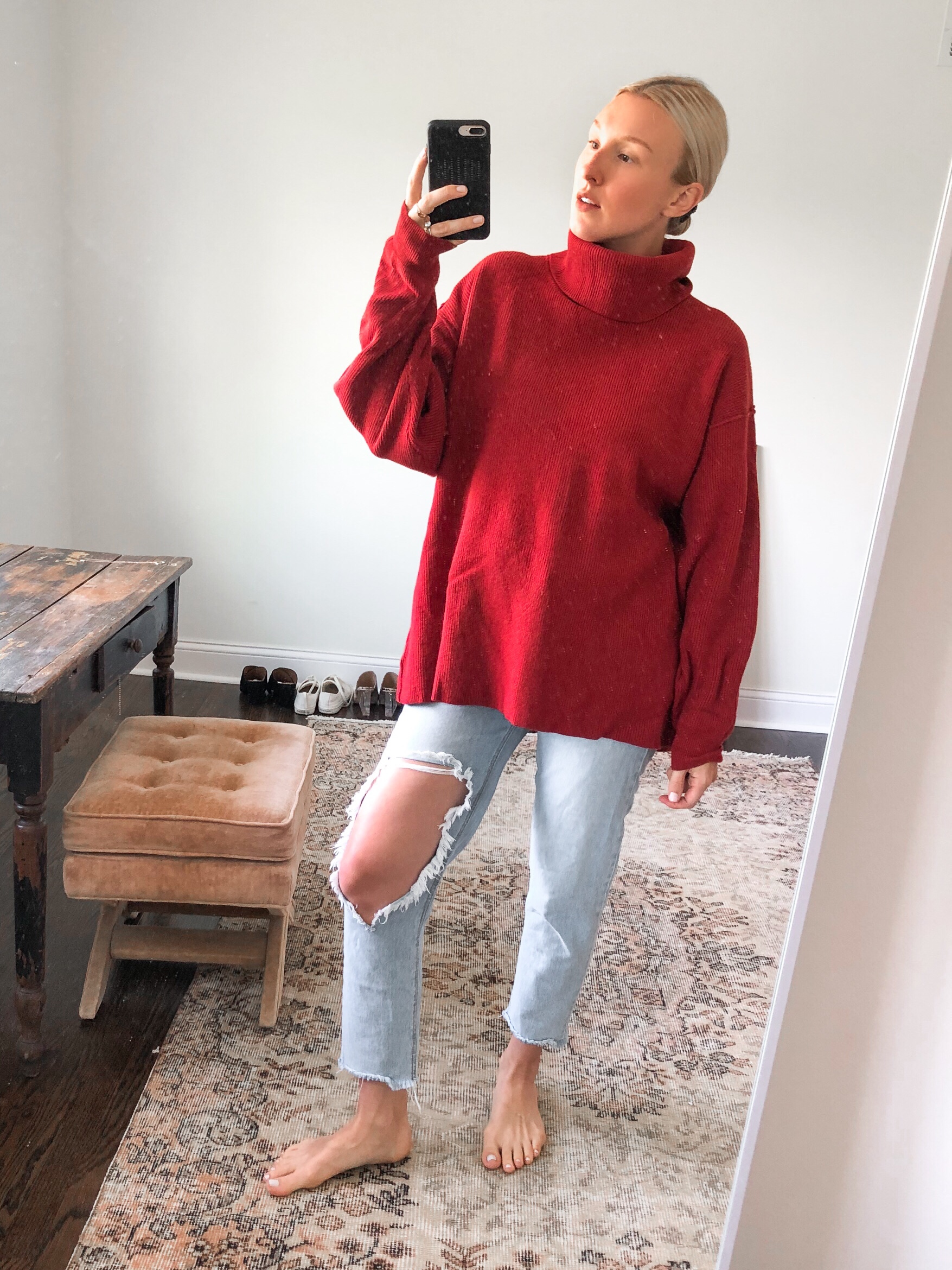 I wanted this in a Large but it was sold out so I got an XL! Keeping it. I'm super into mock neck sweaters and I like how long this is.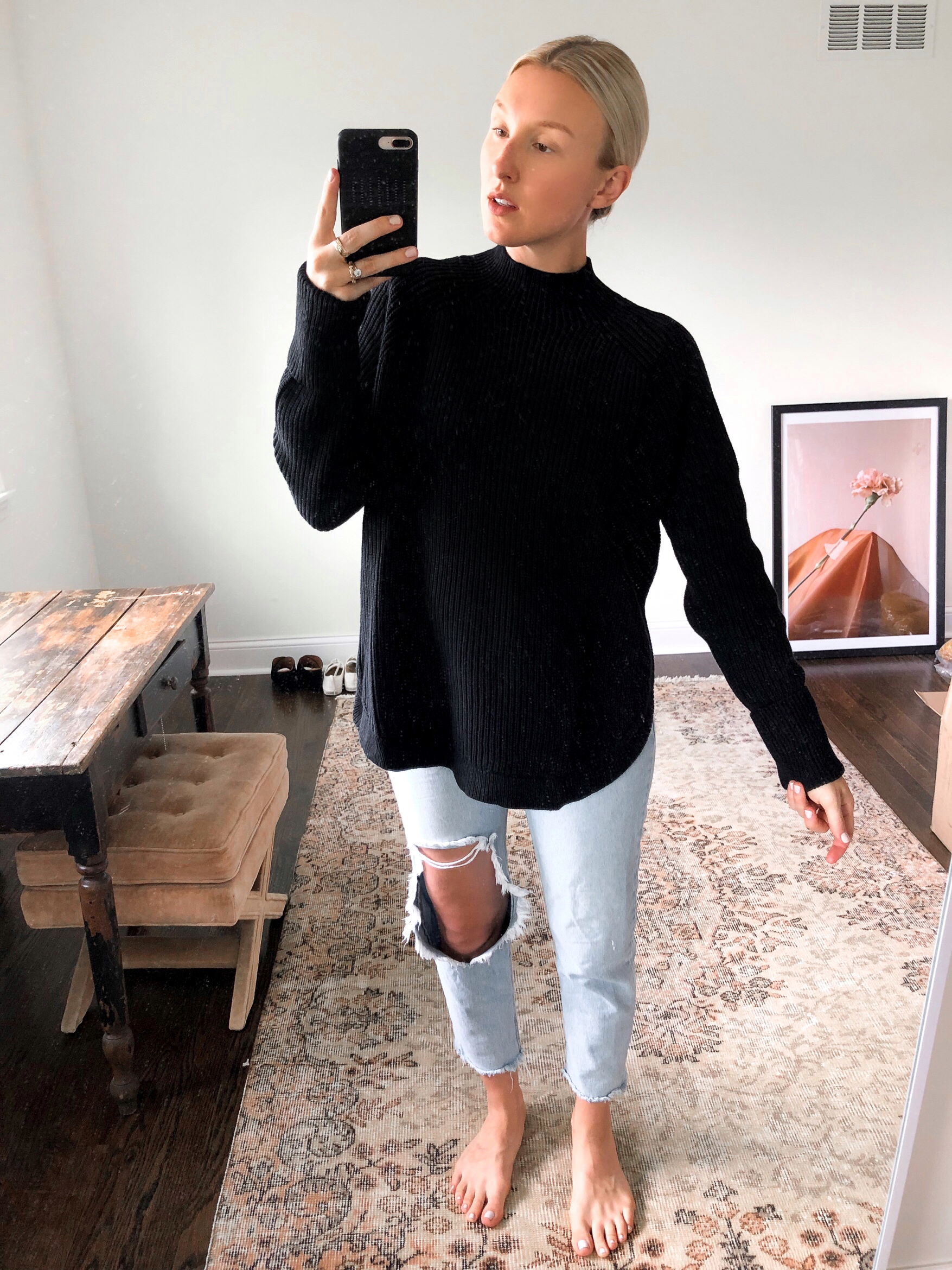 I accidentally ordered these in a Small and I actually love how they fit. They are giving/comfy on my bump but nice and snug on my thighs. I'm assuming my bump will outgrow these in the next few weeks but I highly recommend them for your first 1.5 trimesters!