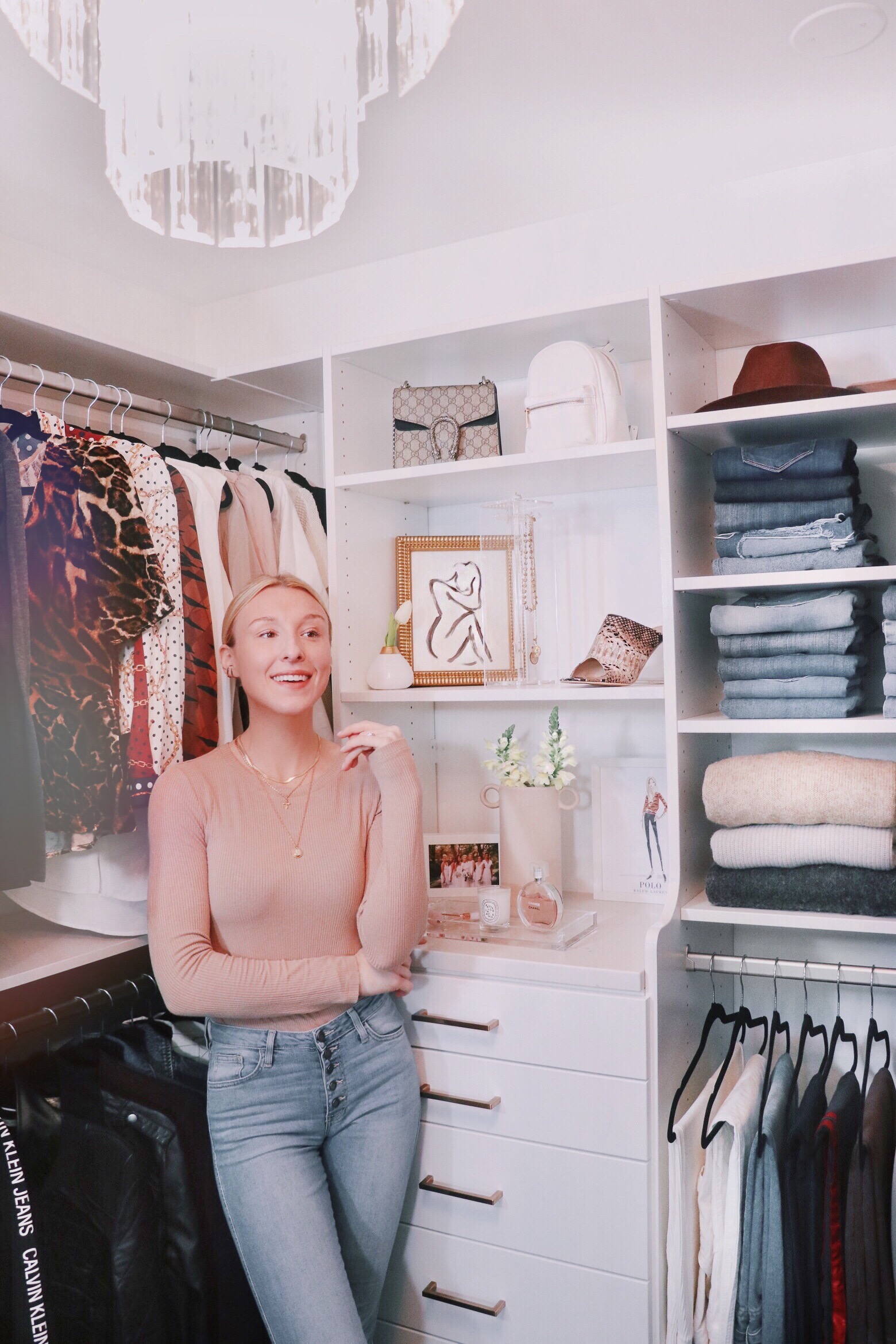 This post is in partnership with Inspired Closets, a company I genuinely trust + recommend. Opinions here are my own.
I have been so excited to write this post! I'm so dramatic but I feel like we have been renovating for 5 years and it has only been 5 months, lol. As an impatient + extremely visual person, I never thought I would enjoy renovating a home but it's been surprisingly fun. The master bedroom has undergone a lot of transformation and it has been so cool to watch it all happen! And finally our master closet – that we custom designed with Inspired Closets – is finally complete, and I'm going to share the whole process with you here. We are SO thrilled with the end result. We're also thrilled to finally be able to put our clothes in their final destination after months of them being strewn about in random closets throughout the house, my parents house, and our basement!
Inspired Closets is offering an exclusive 10% discount to my readers:
Use code "MEG19" – valid for one month!
We had gotten quotes from multiple closet companies (including the big name ones you are all familiar with) before I stumbled upon Inspired Closets. They have locations throughout the US but they have 2 showrooms in the Chicagoland area: their main showroom is in the western suburb of Oakbrook, and they have one downtown Chicago in River North.
There are a few things that set Inspired Closets apart from the other companies we considered:
They offer the most personal + one on one experience. Also their Chicagoland team is THE nicest bunch of people you have ever met. A real person answers the phone and I worked with the same two people from the beginning of our experience until the end! (Shoutout to Deb & Michael!)
They have two beautiful showrooms that clearly display all the different closet options + storage systems they offer  (they also do laundry rooms, garages, mud rooms, and more). As I mentioned I'm extremely visual and it's a must that I see something in real life before committing!
Their designers are extremely creative and professional. Our closet space has a strange layout and out of all the proposals we received, our Inspired Closets designer quickly came up with, by far, the most efficient use of space.
They give you free 3D renderings! I shared ours in this post for you to see. Two of the other companies we considered DREW our renderings on paper at our consultation and it was so hard for me to visualize the end result. Seeing the plan in 3D made a world of difference.
They offer a range of price points and will gladly find a way to work within your budget!
The process…
Below are photos of what the space looked like when we moved in. There were two small sliding door closets and the area that is now closed off to create a full walk-in closet, was once an open part of the bedroom that led to the previous master bathroom entrance. The master bedroom is fairly large so we decided to sacrifice that open space and turn it into a closet! We also ended up moving the entrance to the bathroom to the front and we moved the bedroom entry door over a couple feet. Scroll for pictures!
First call or email them here to set up a consultation
Next a designer comes to your house for a free one on one design consultation. You will talk about your wish list for the space, your needs and top priorities (i.e. if you have a shoe addiction this is where you come clean, they won't judge), and they will share their ideas with you and show you samples.
They will send you a 3D rendering of their vision for the space, along with a detailed proposal.
Once you agree on a price and design, you'll schedule a day for them to come install your new closet! We had the NICEST installation guys ever – they even let James sit and stalk them/their tools while they worked. They handle everything from removing your old closet system, all the way to painting and prepping the space for your new closet.
Check out this page for more details on their process!
Overall, this was such a fun + easy + painless experience and I honestly attest that to Inspired Closets. Yes, I collaborated with them to work on our closet and this is a partnership, but I did SO much research before finding and ultimately reaching out to Inspired Closets – and I promise I would never recommend a company to you guys unless I wholeheartedly stand behind it! Please don't hesitate to reach out to me with questions about any of this. Feel free to leave them in the comments or you can email me directly at hello@megmcmillin.com – thanks for stopping by! xx
PS!!!
See Anna Jane (another Chicago area blogger) just had her newly renovated master closet designed by Inpsired Closets as well. Definitely check out her post, the end result is so gorgeous! I'm so jealous she has a window in her closet!
The 'BEFORE' photos…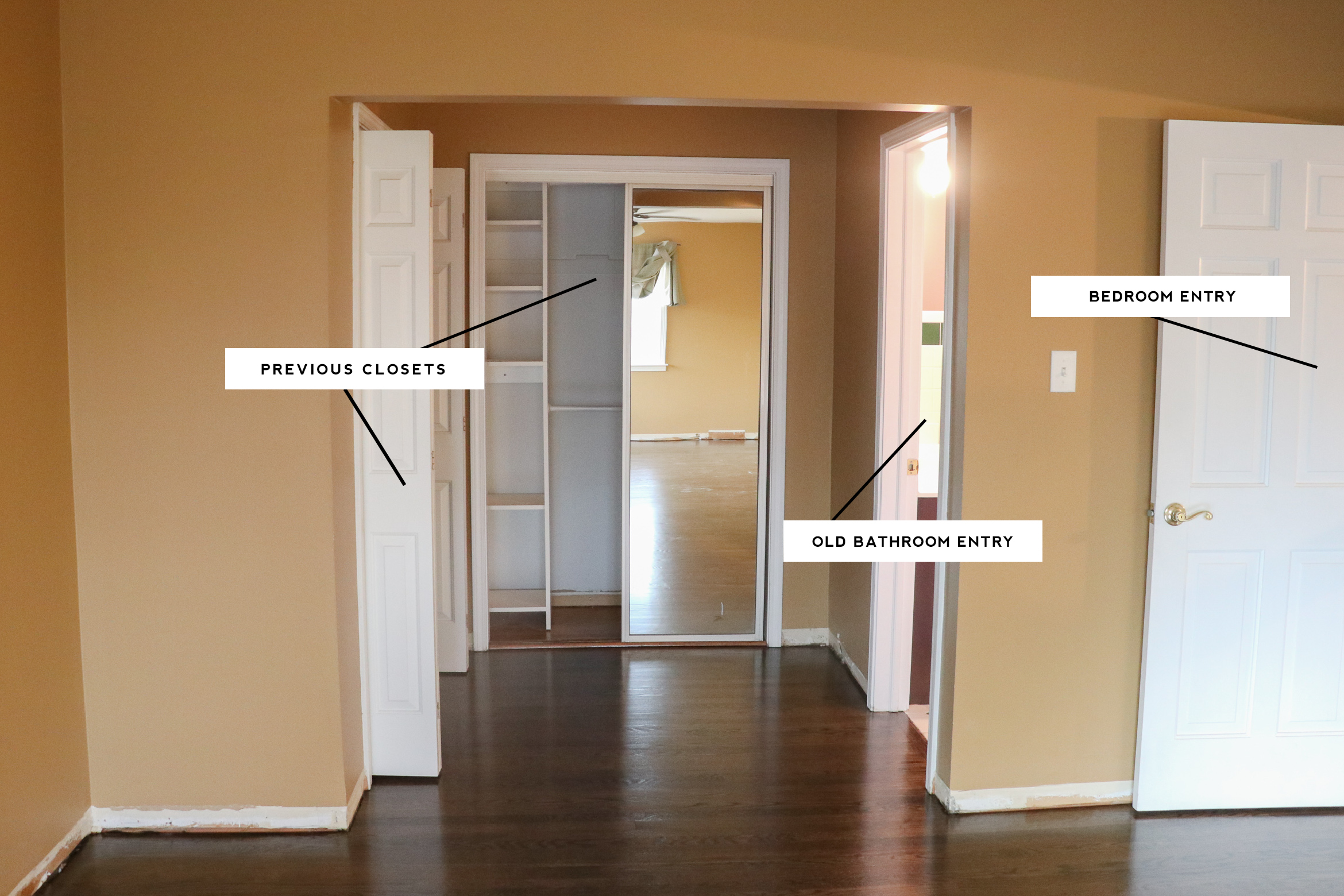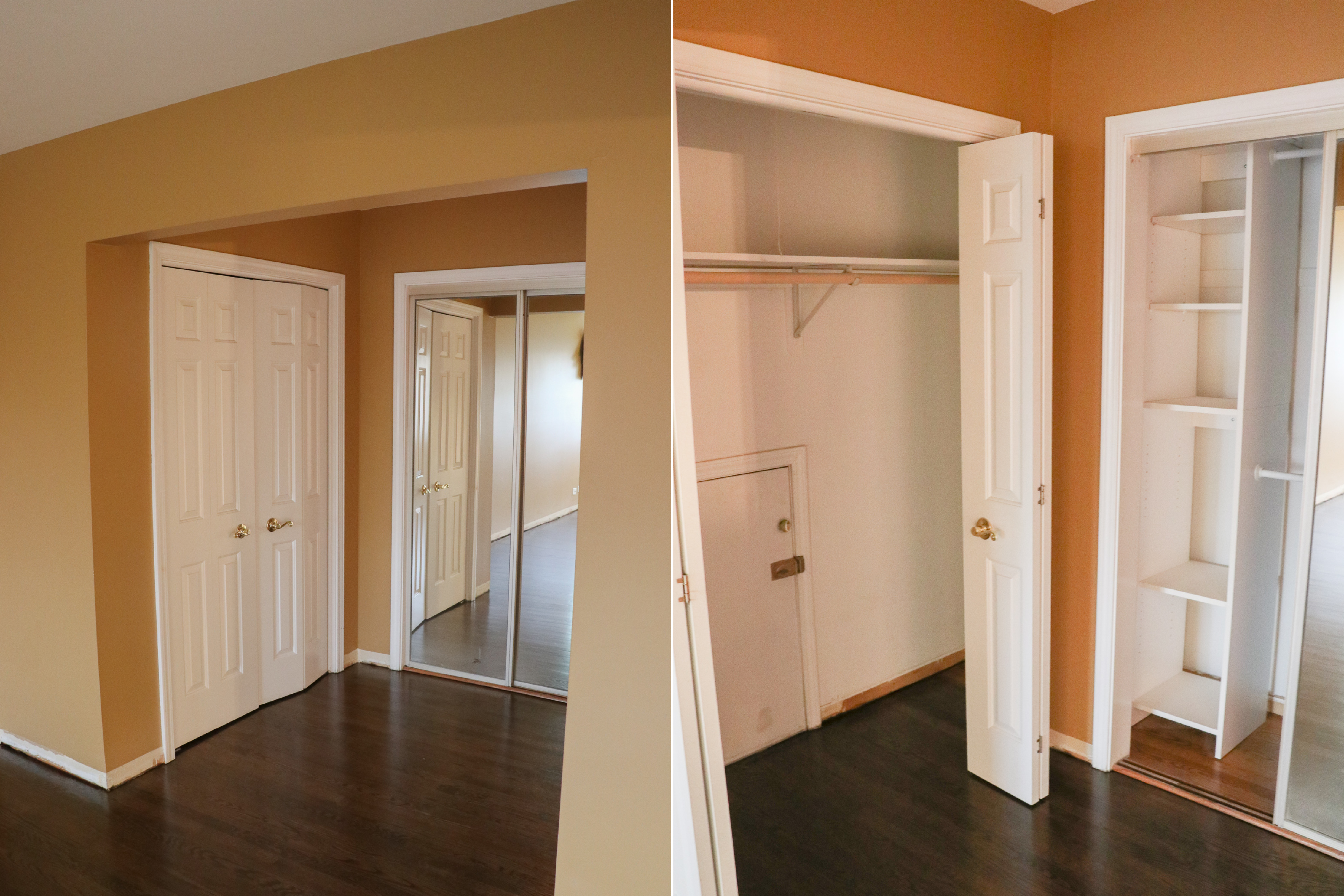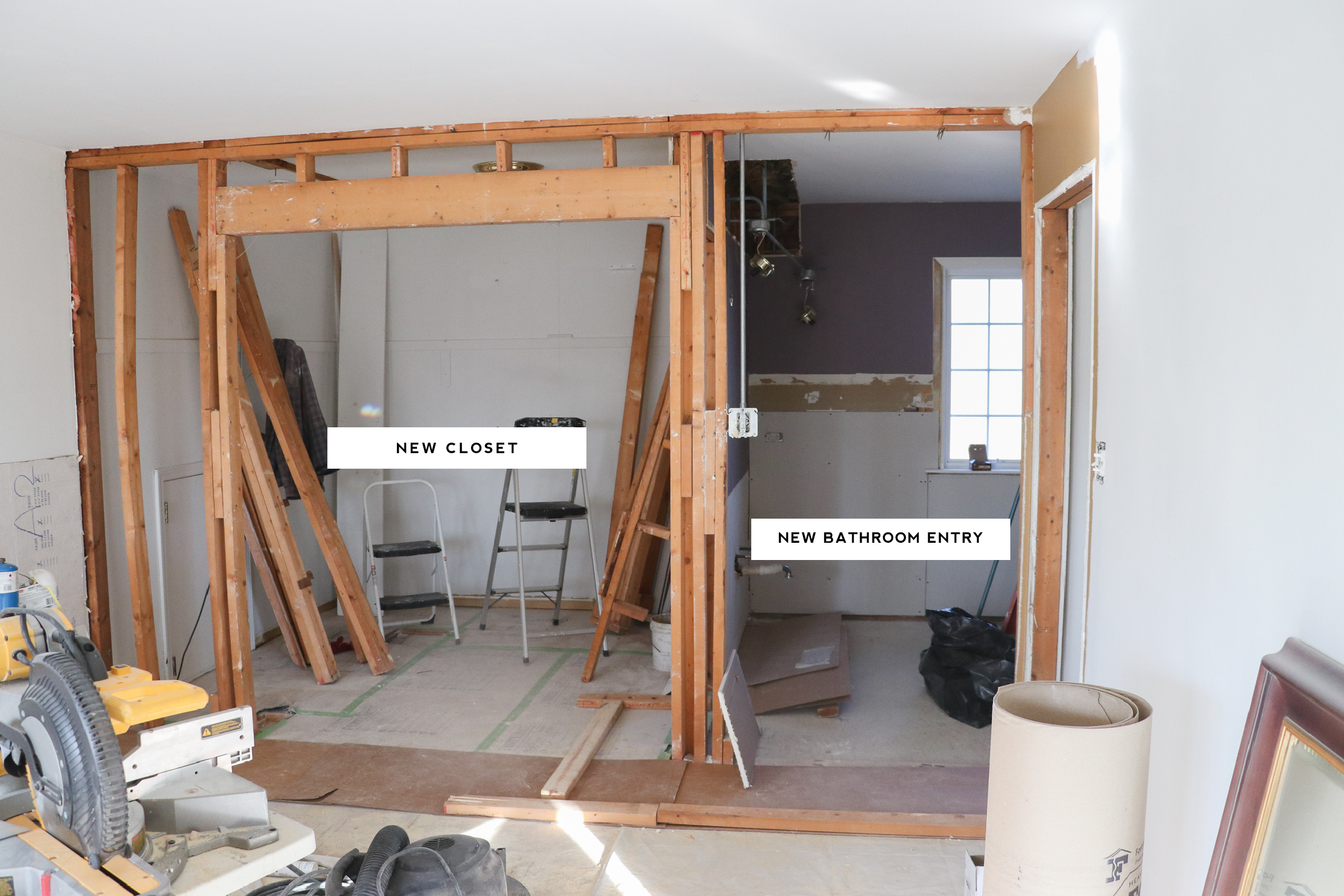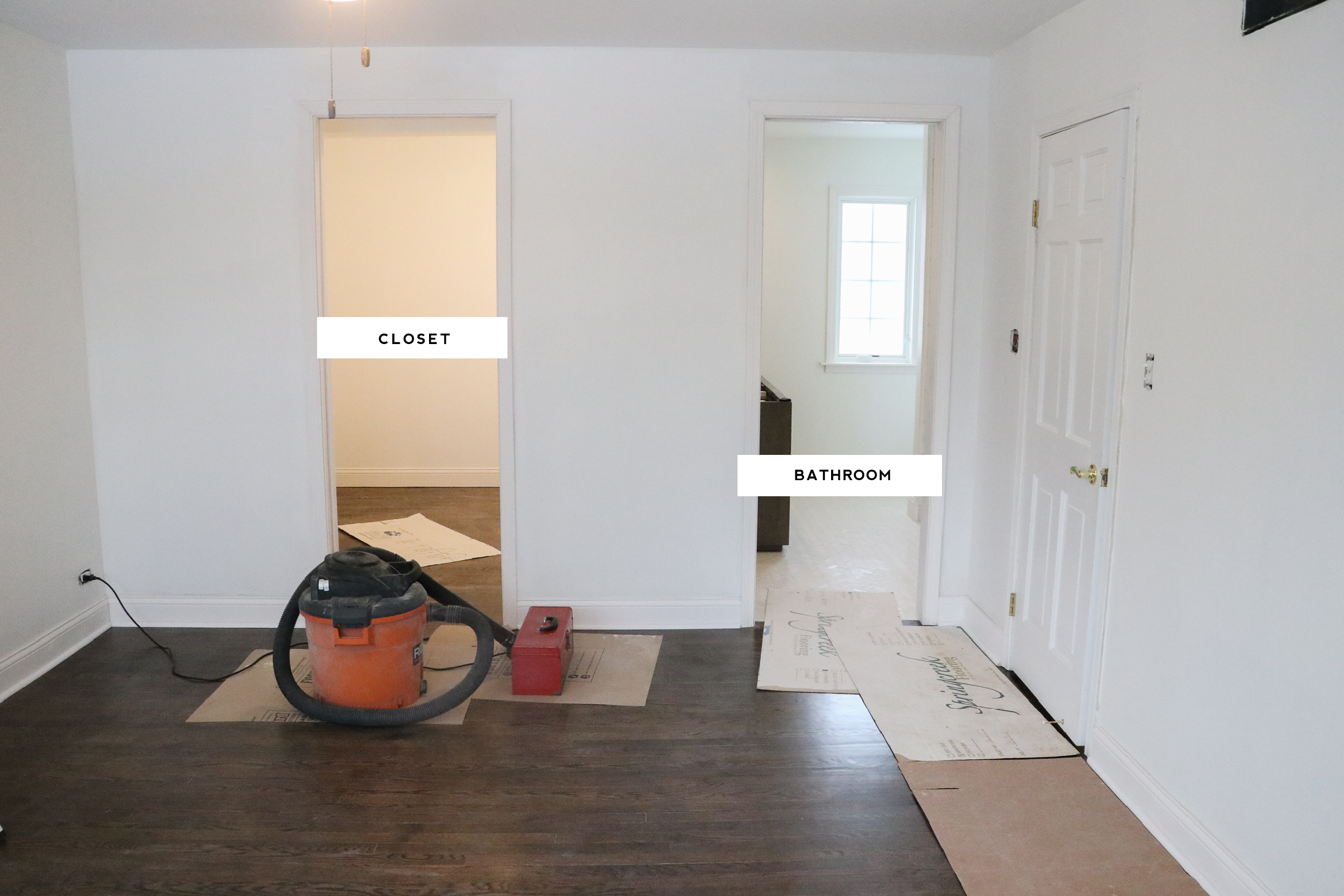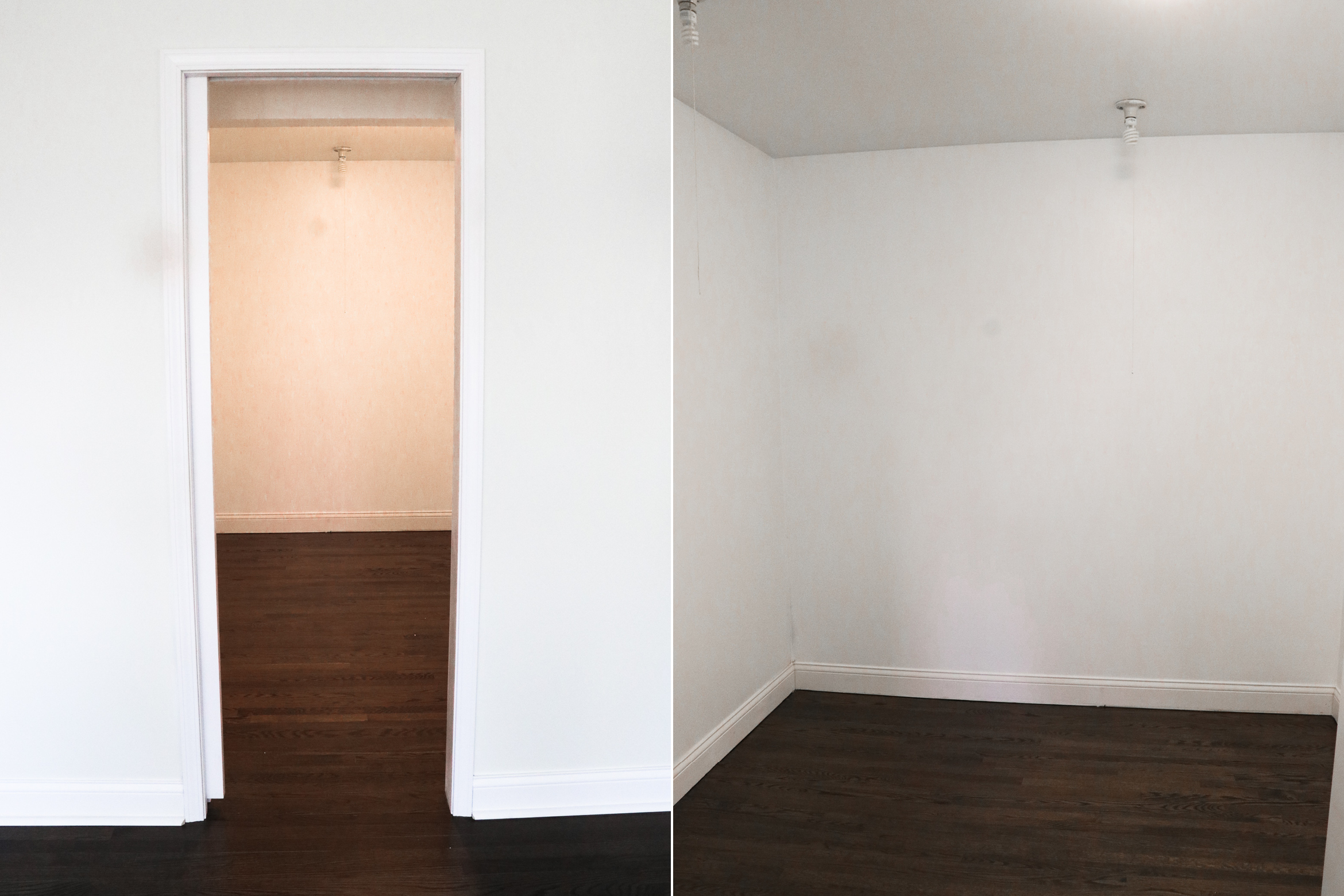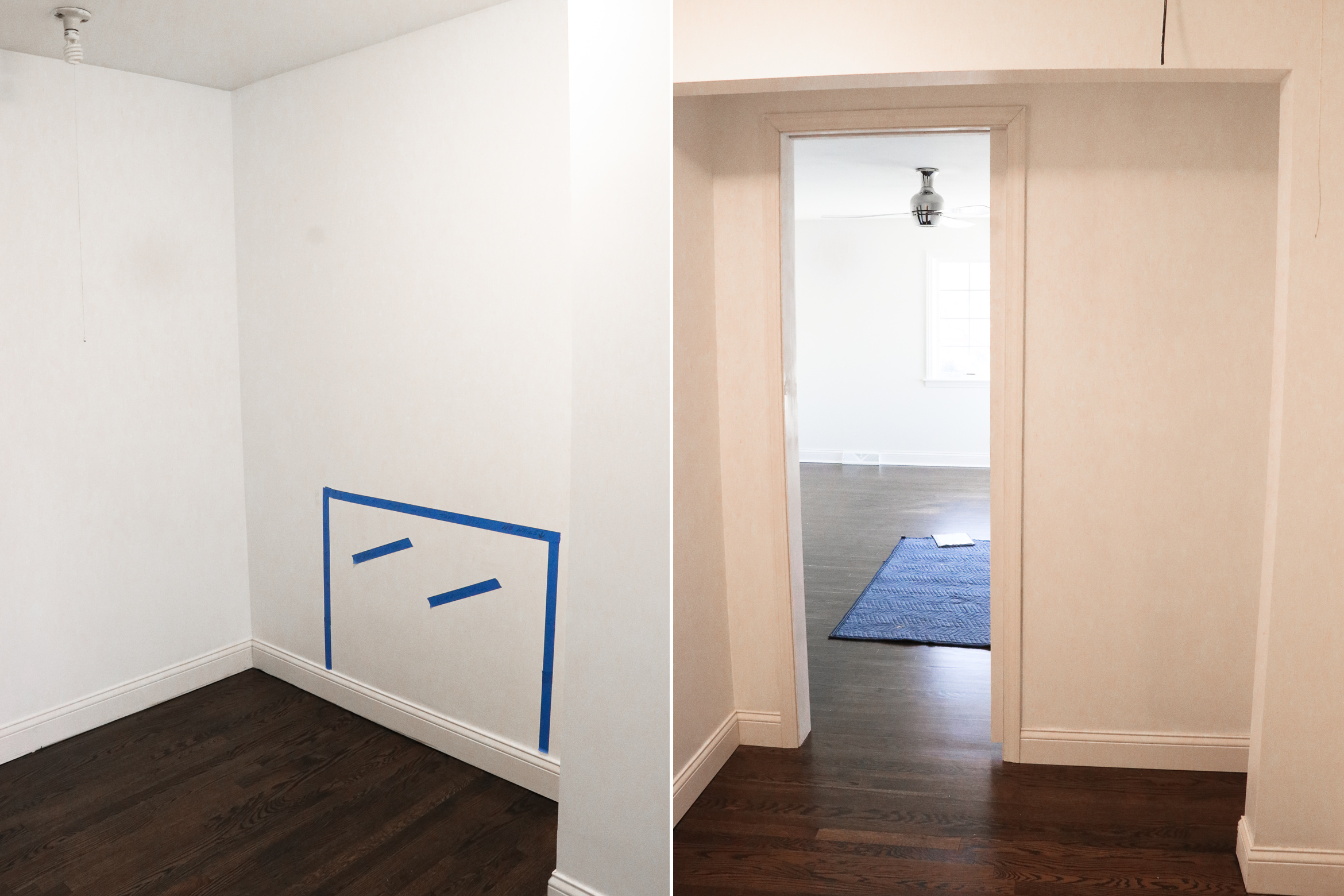 The 3D Renderings from Inspired Closets:
Below are screenshots stills from the movable-view 3D renderings they sent us. When looking at it in the proposal you can turn and move the rendering with your mouse to see it in 3D! It is way more entertaining than you might think and I may or may not have looked at/played with this every night for a week after receiving it.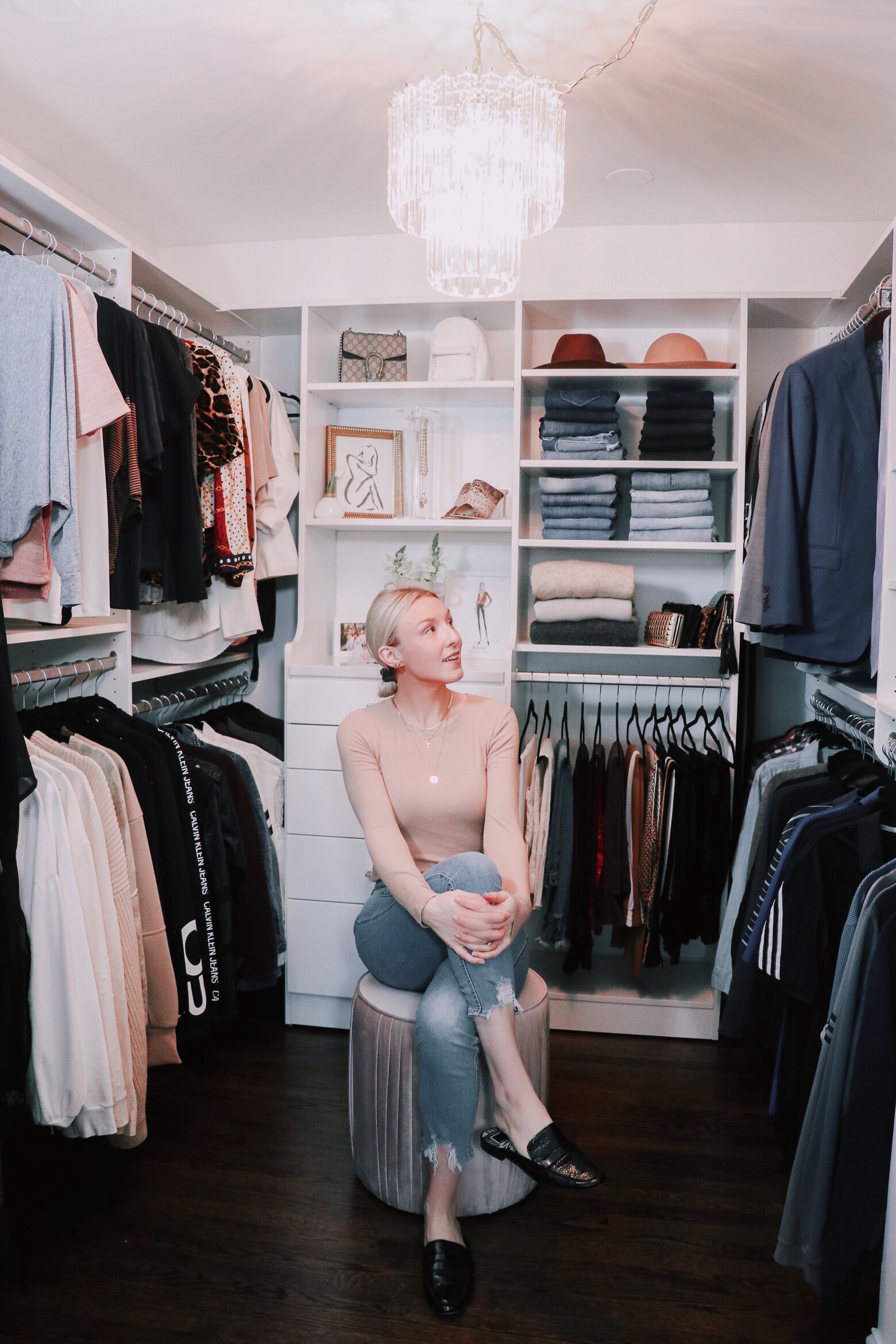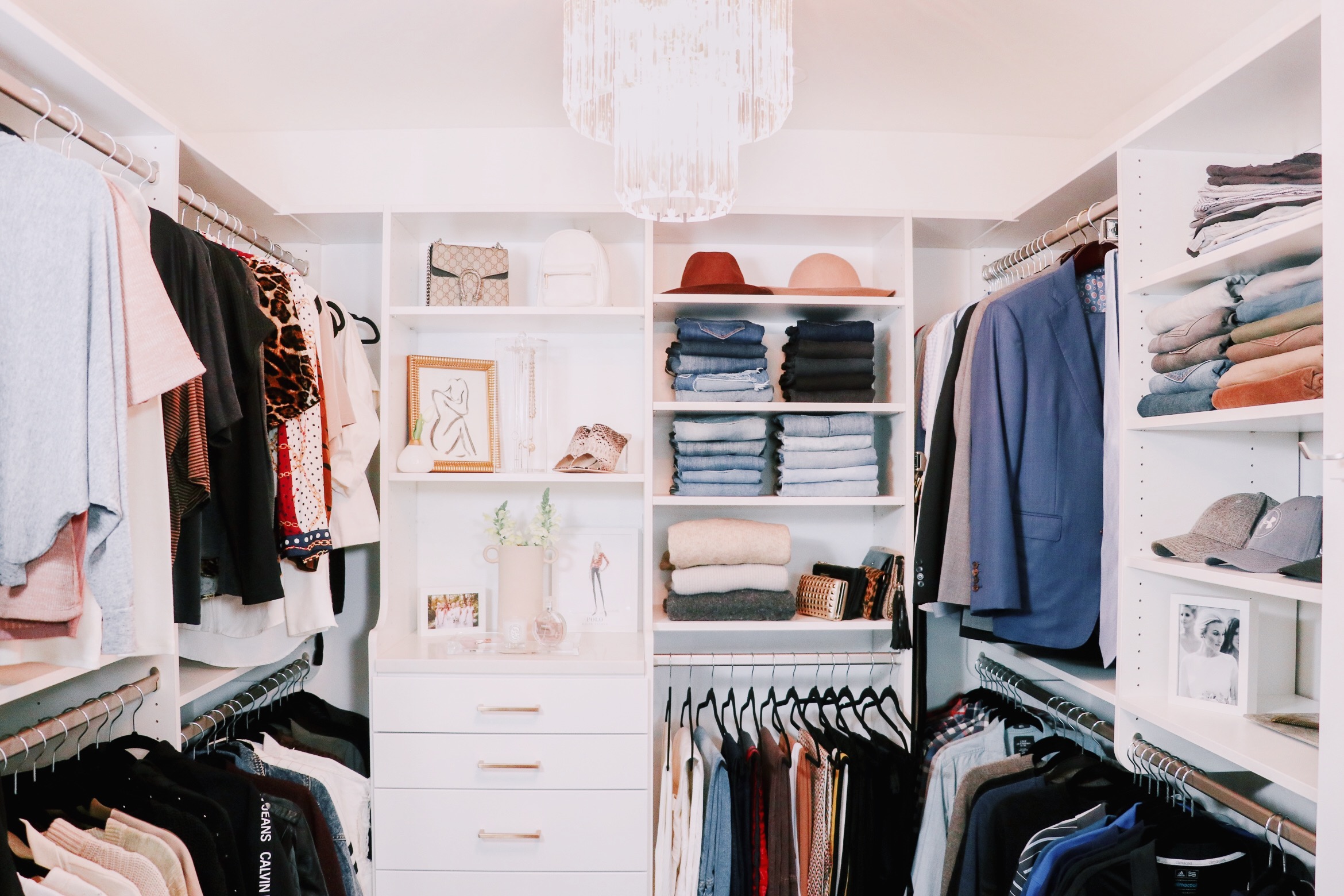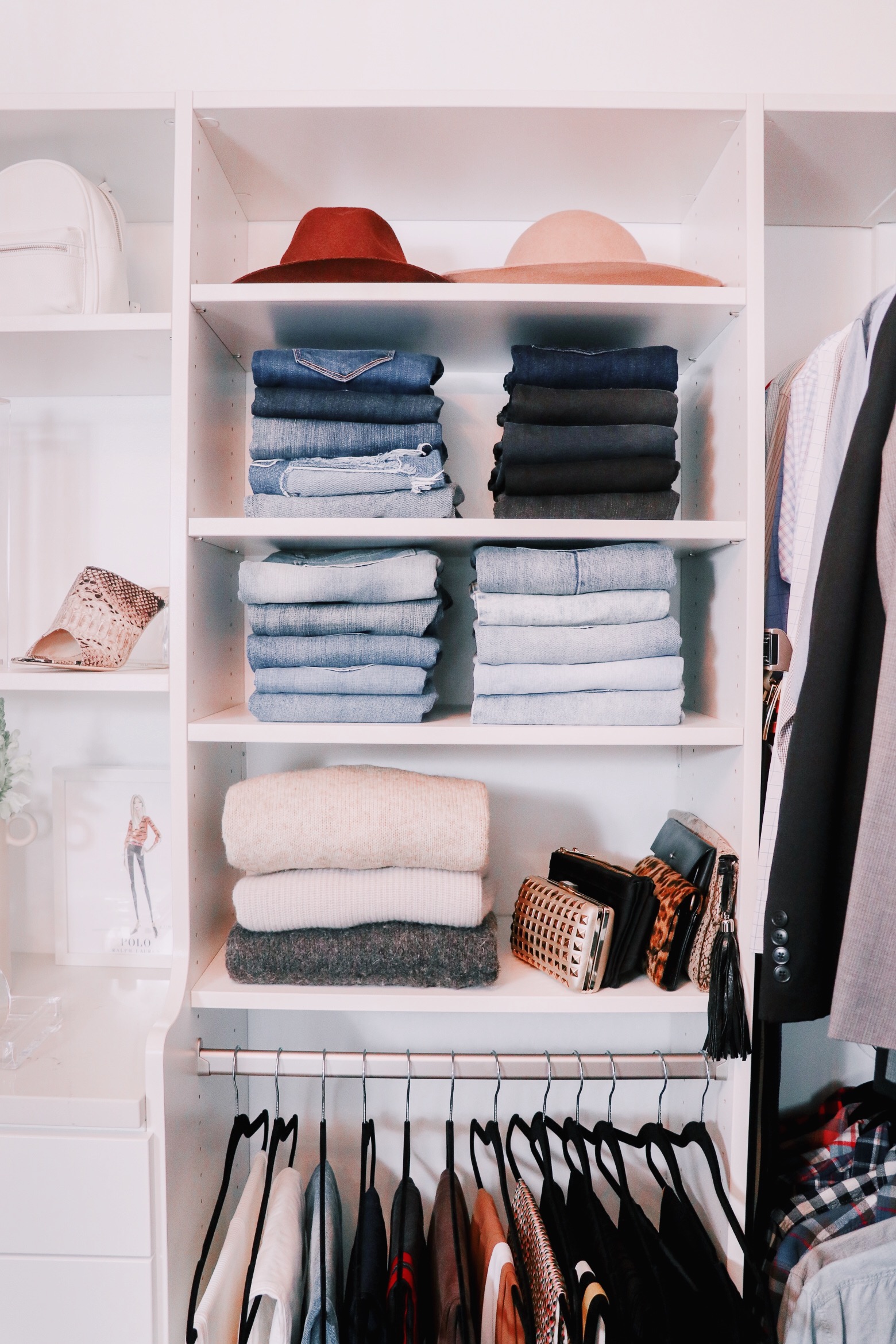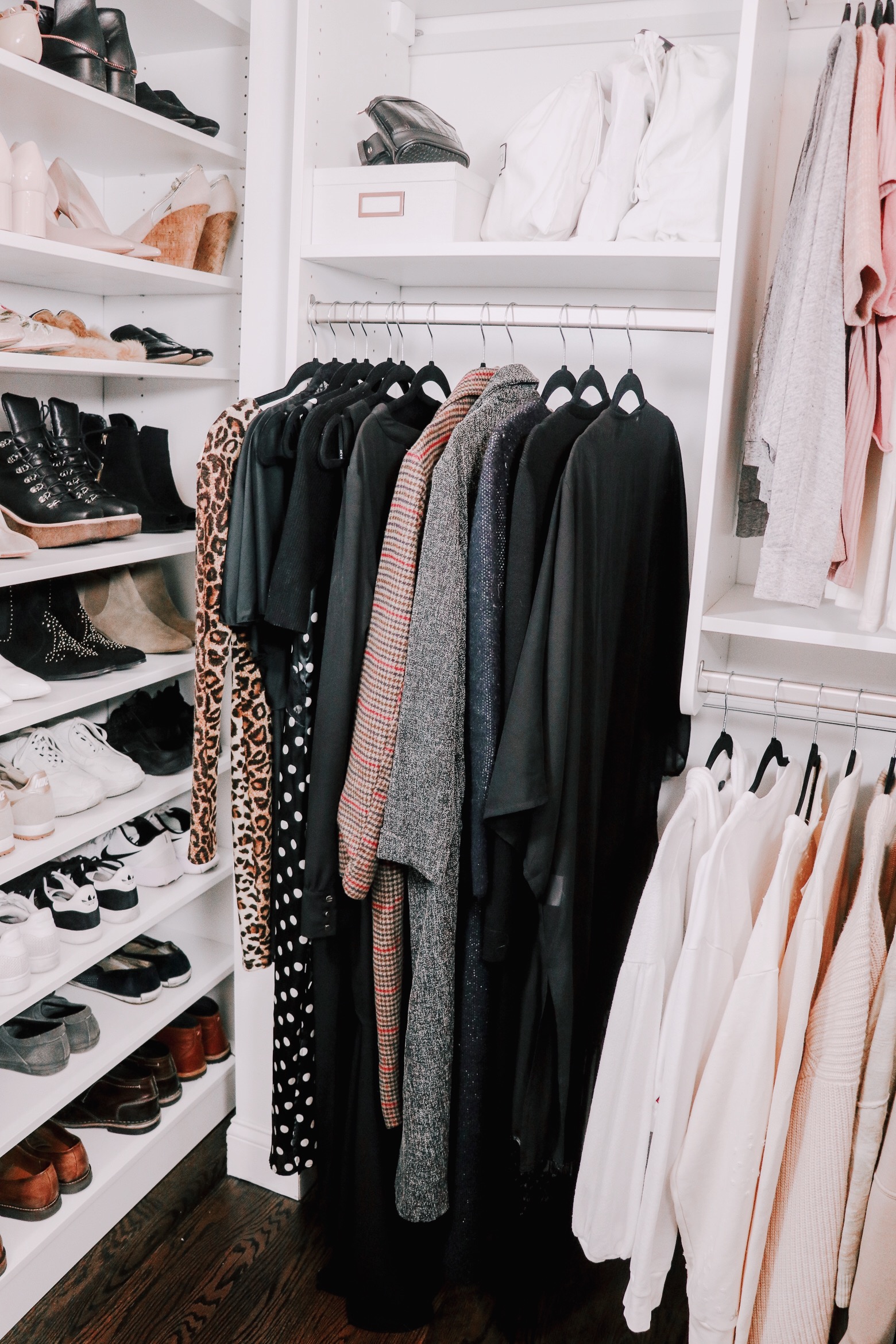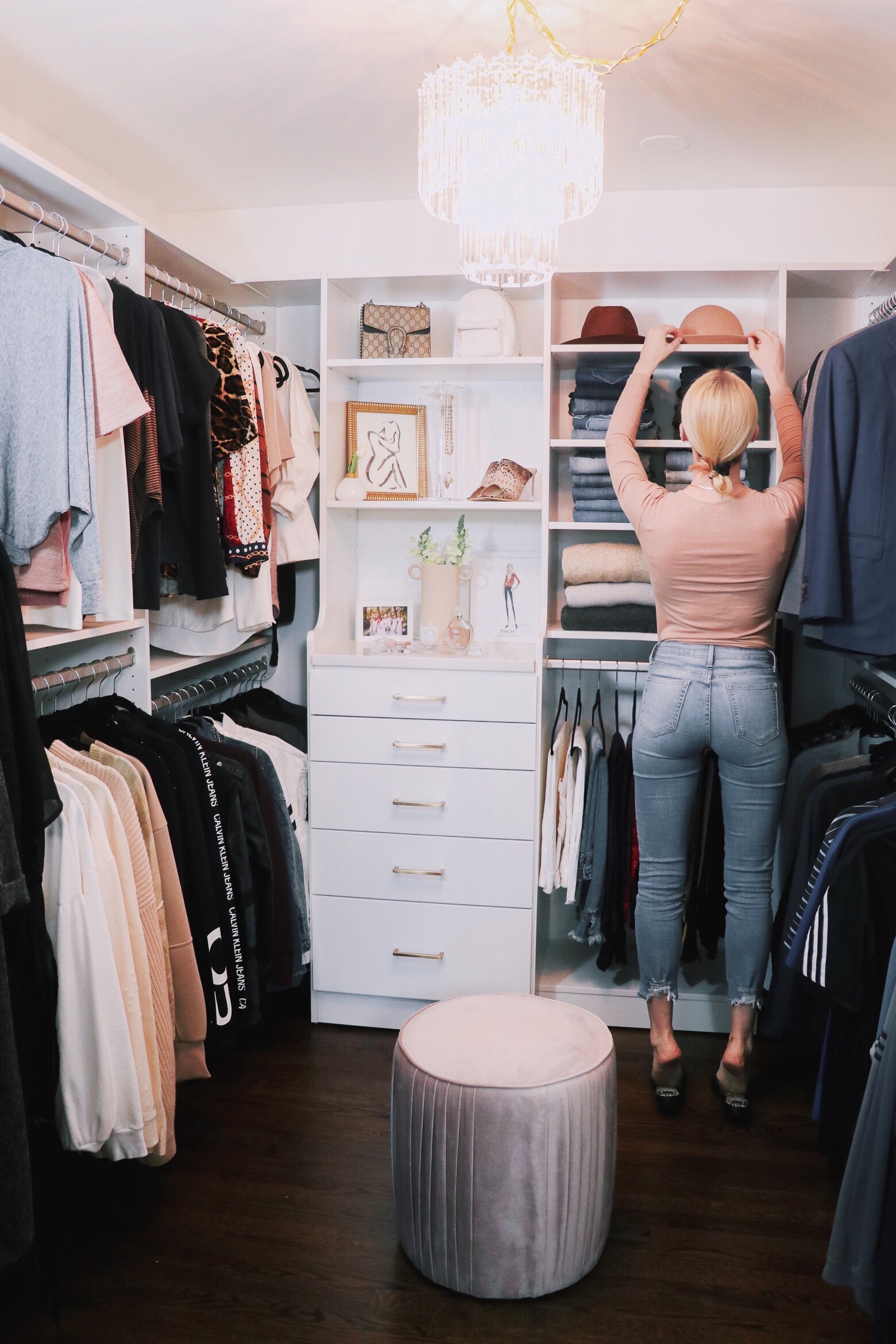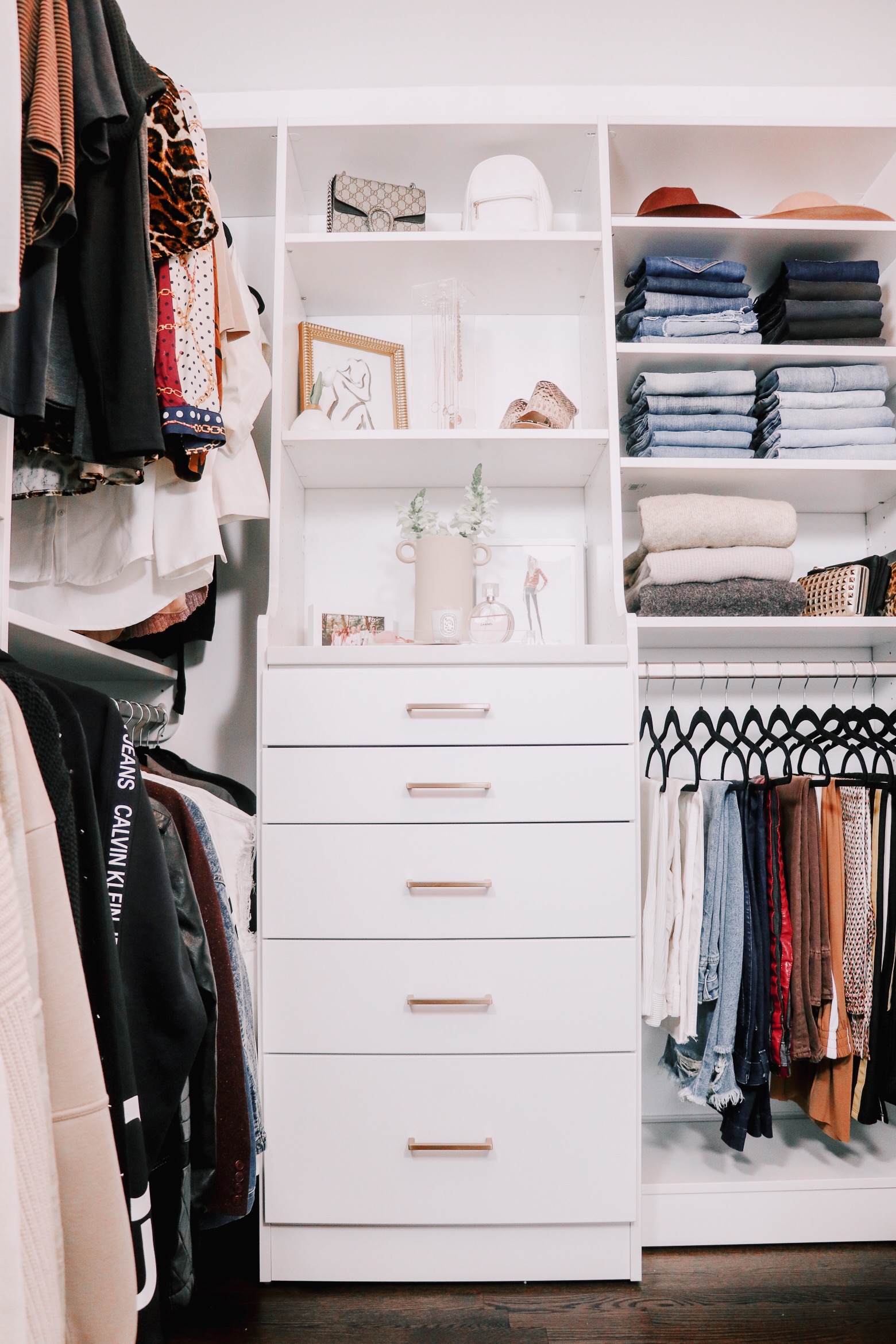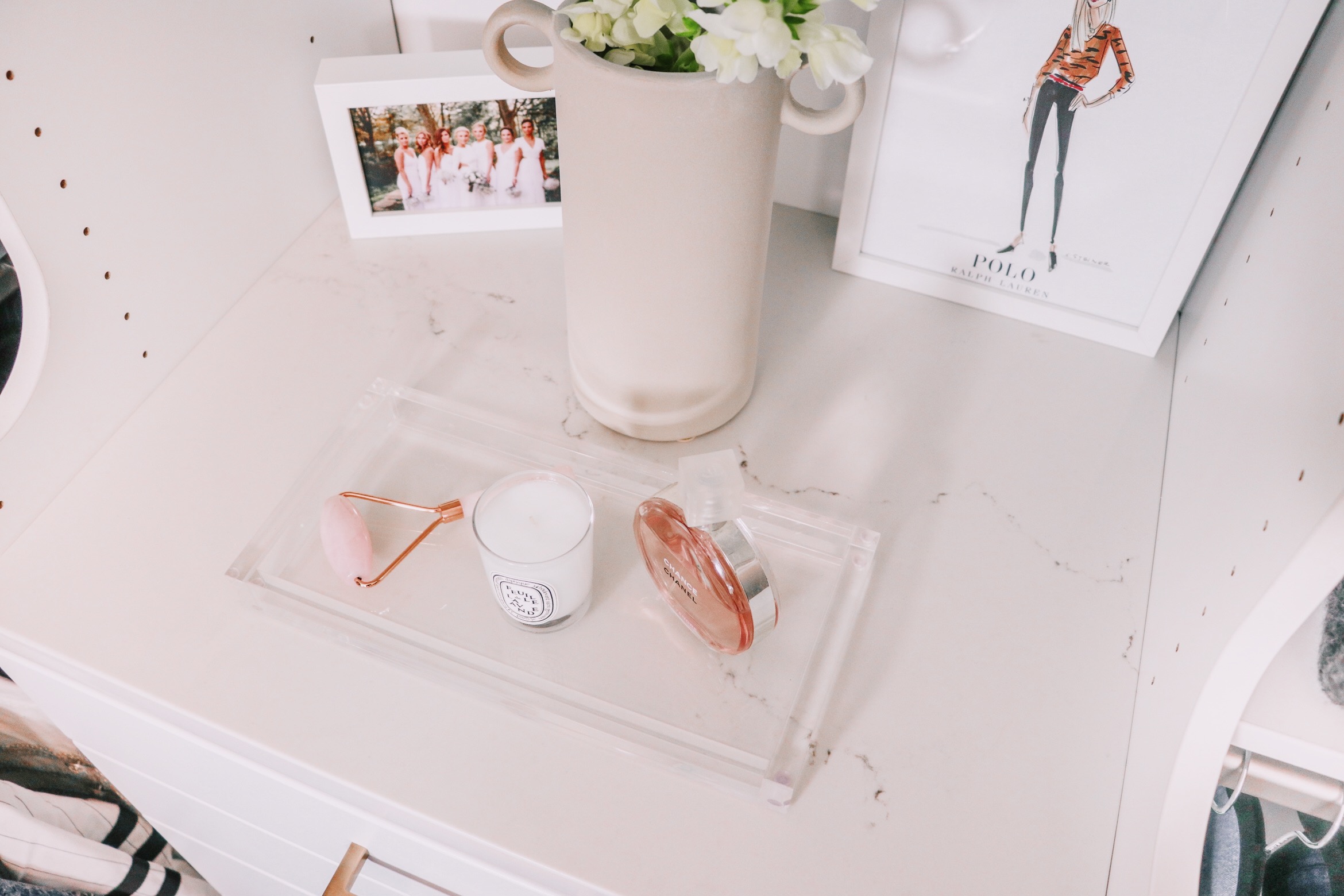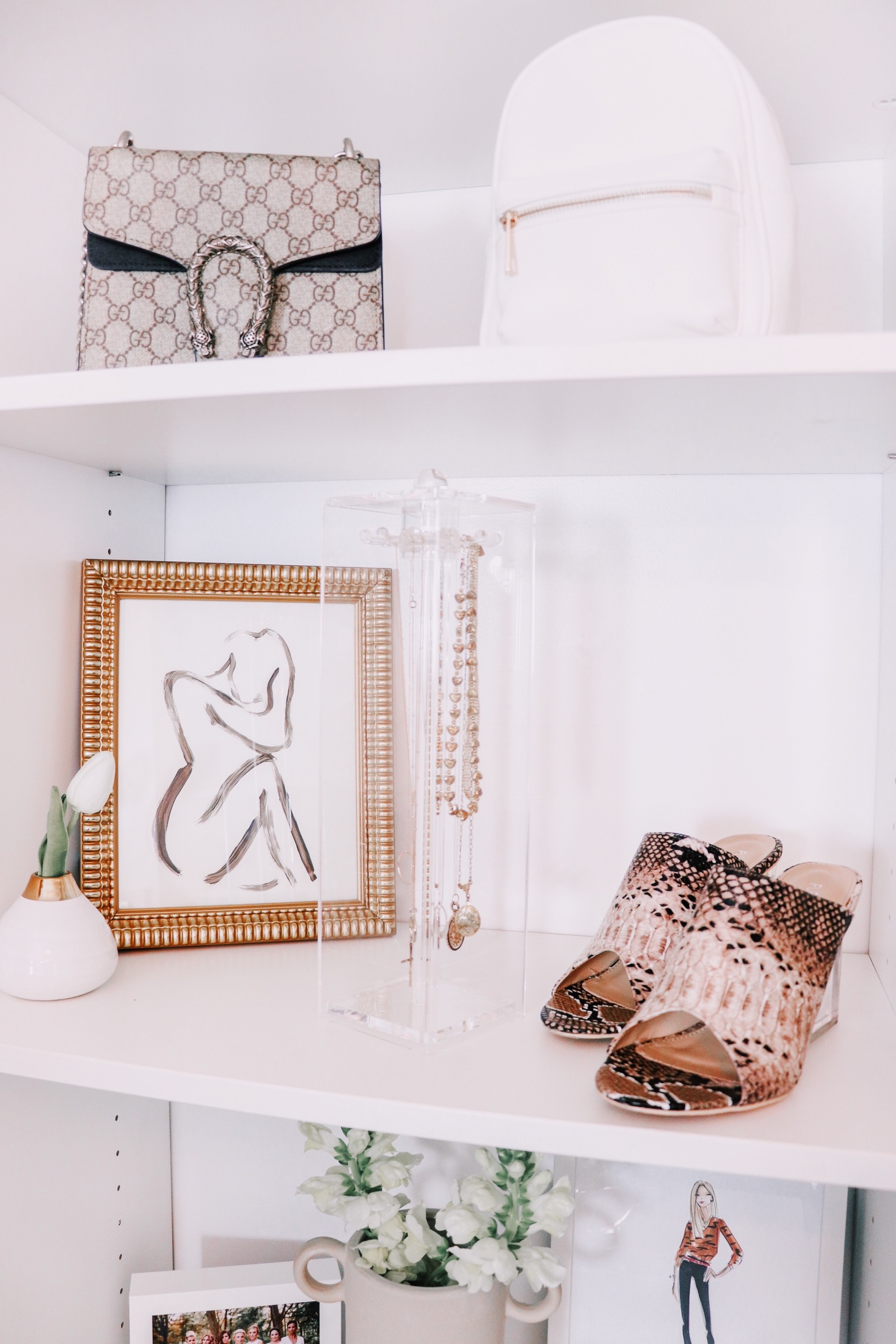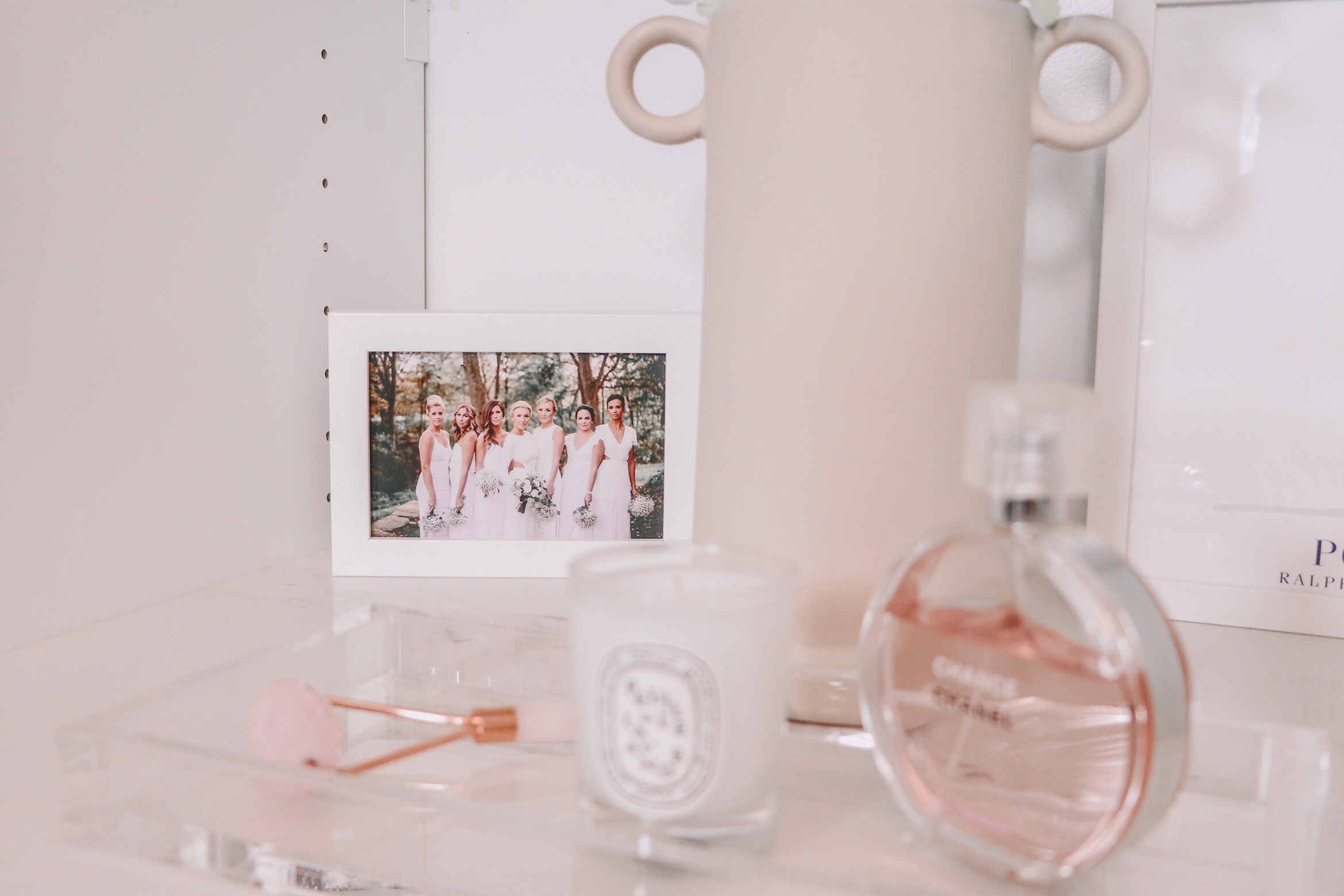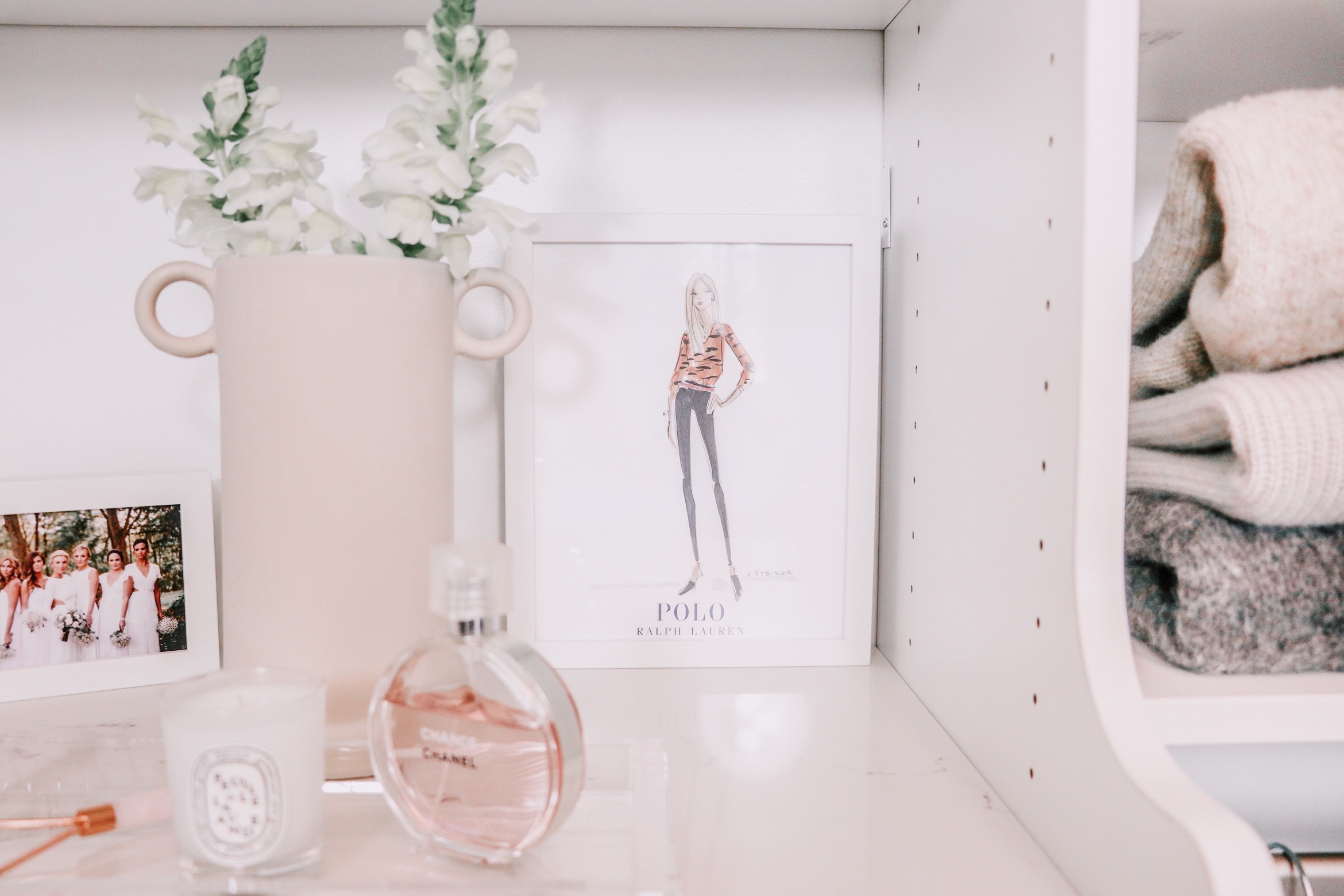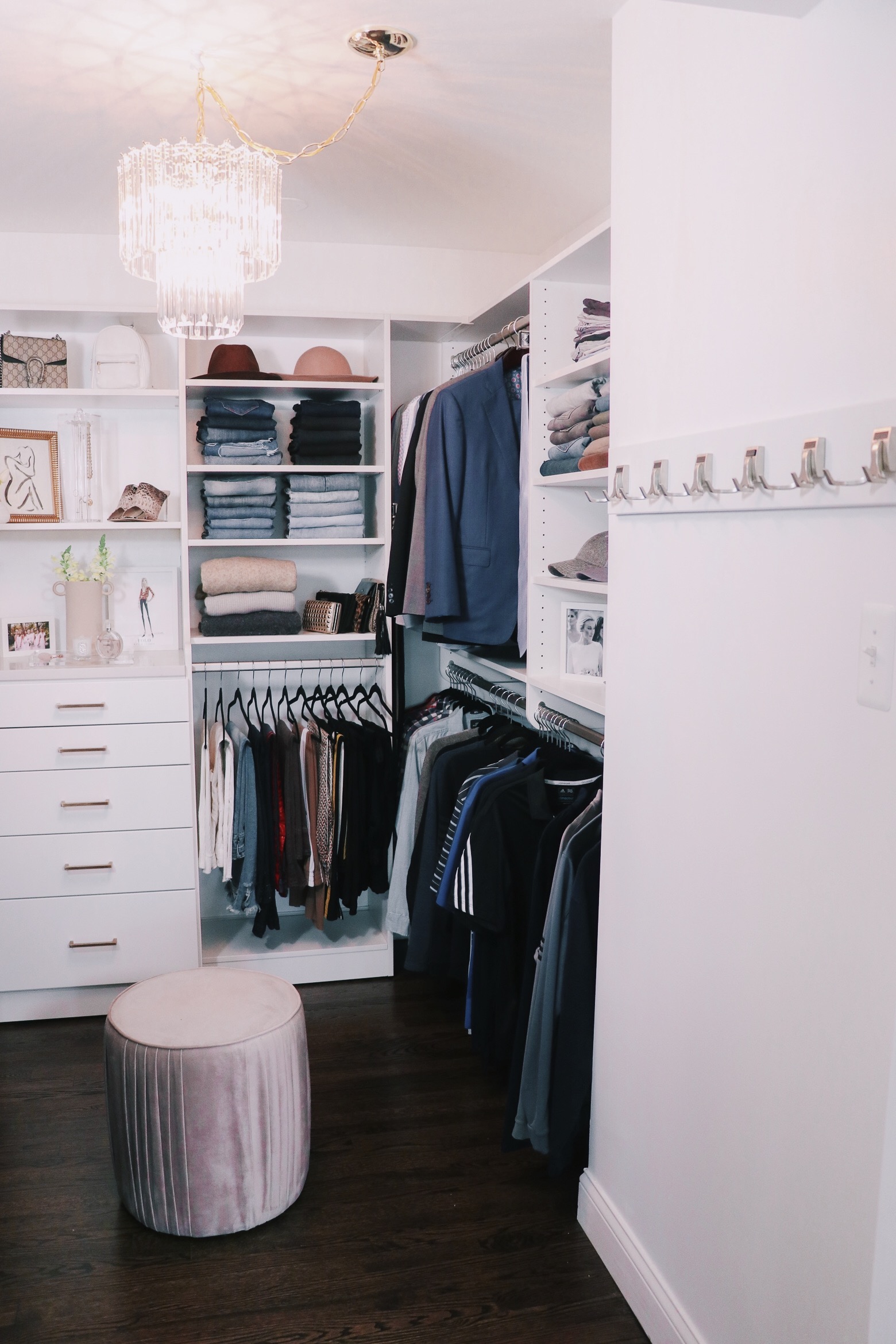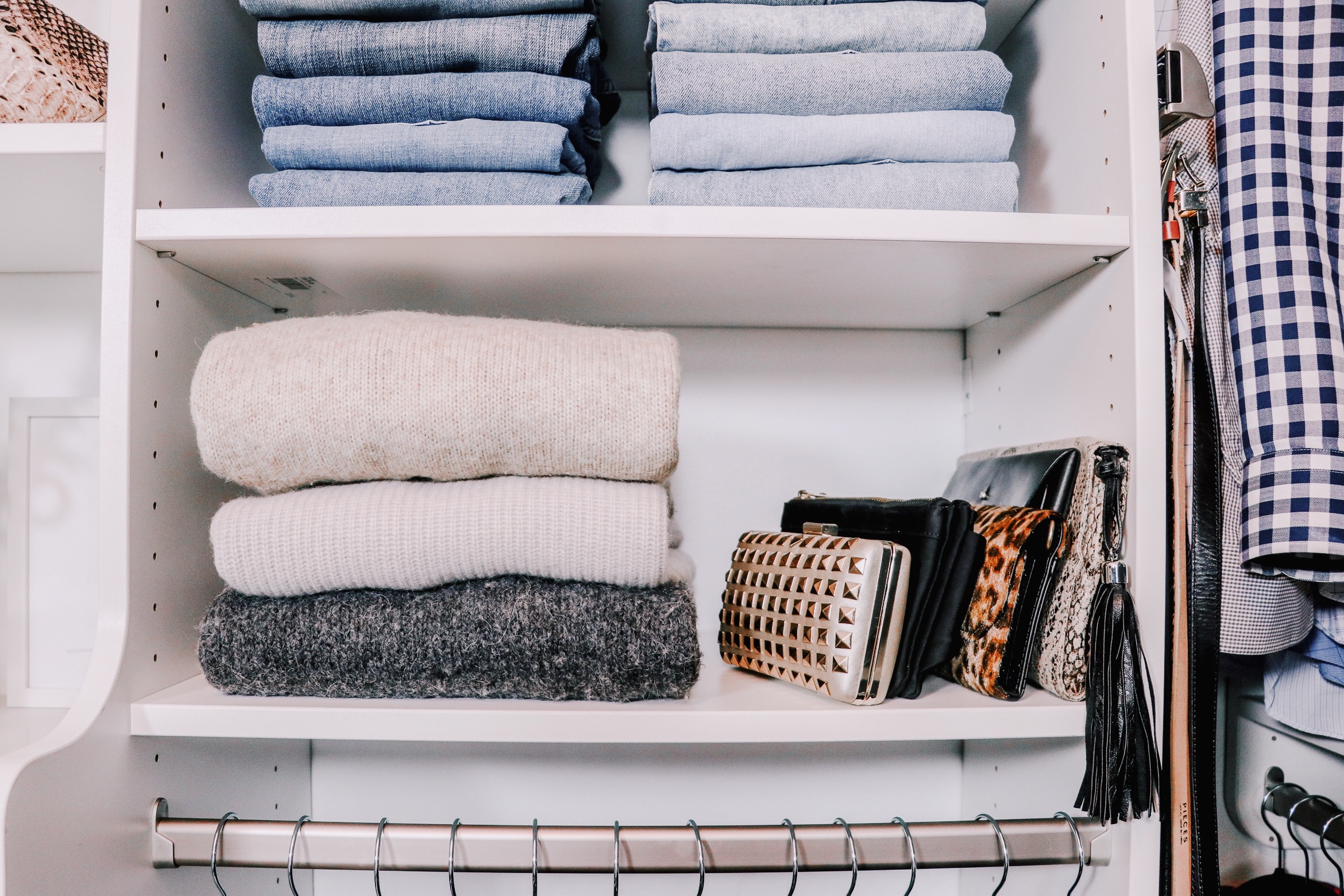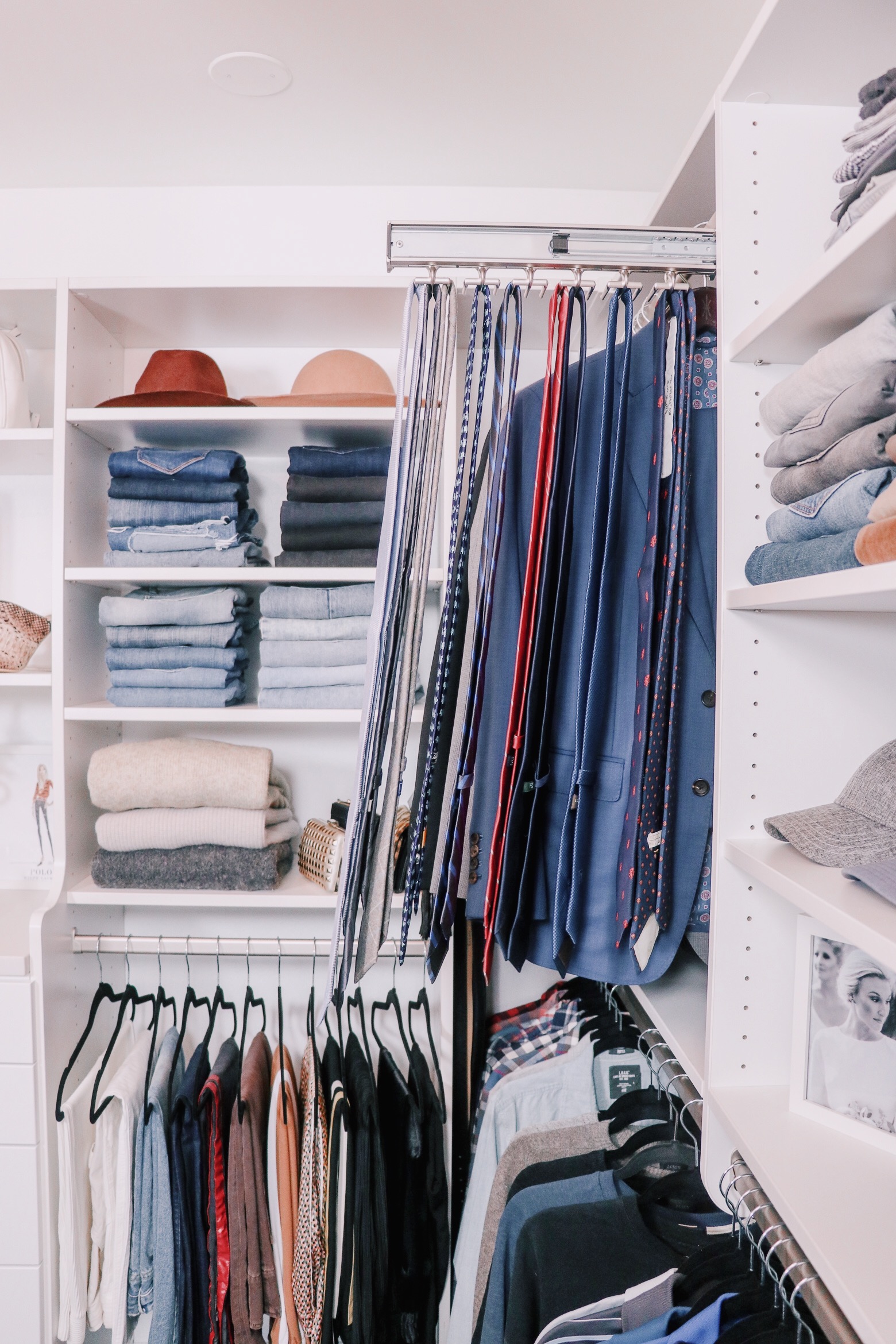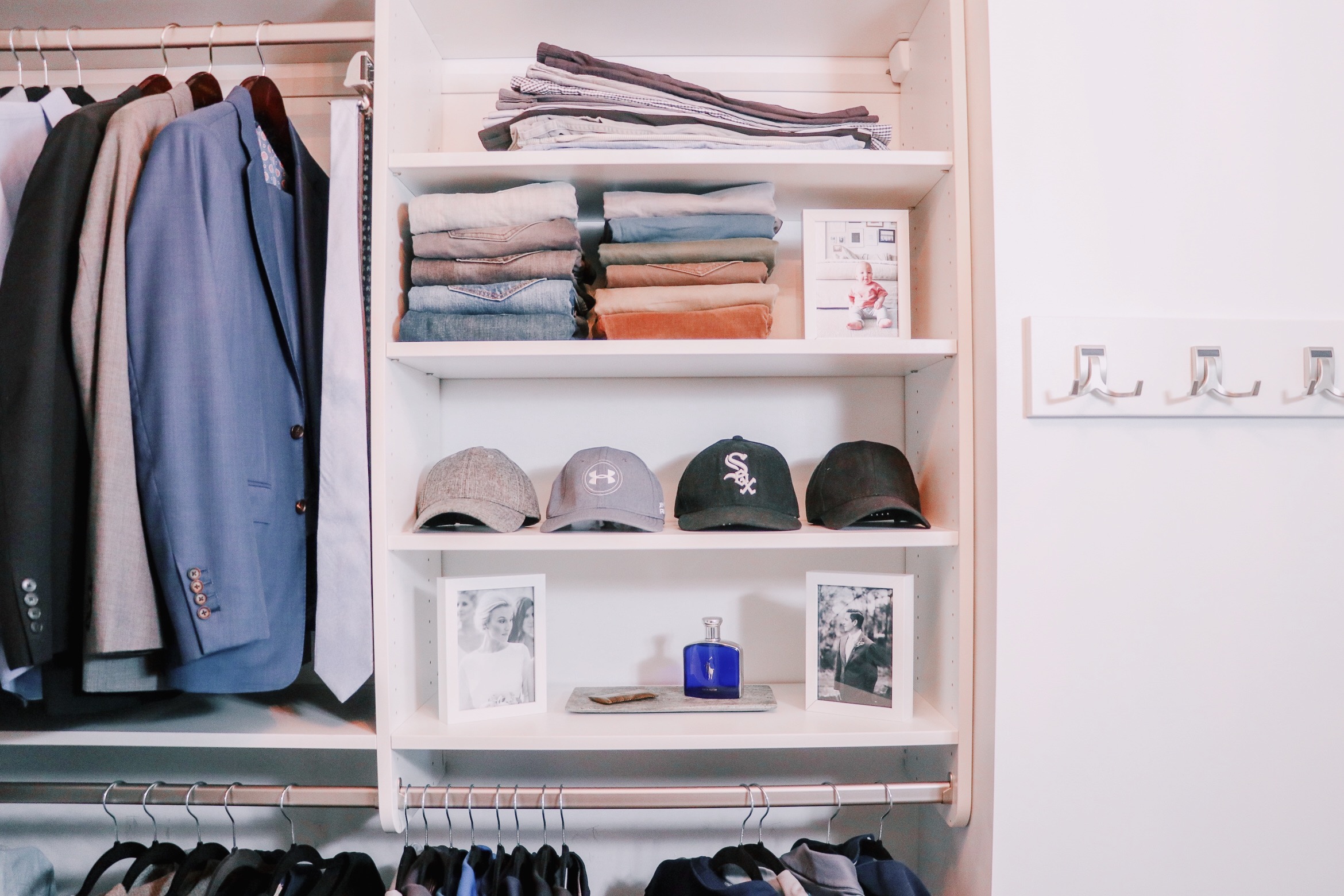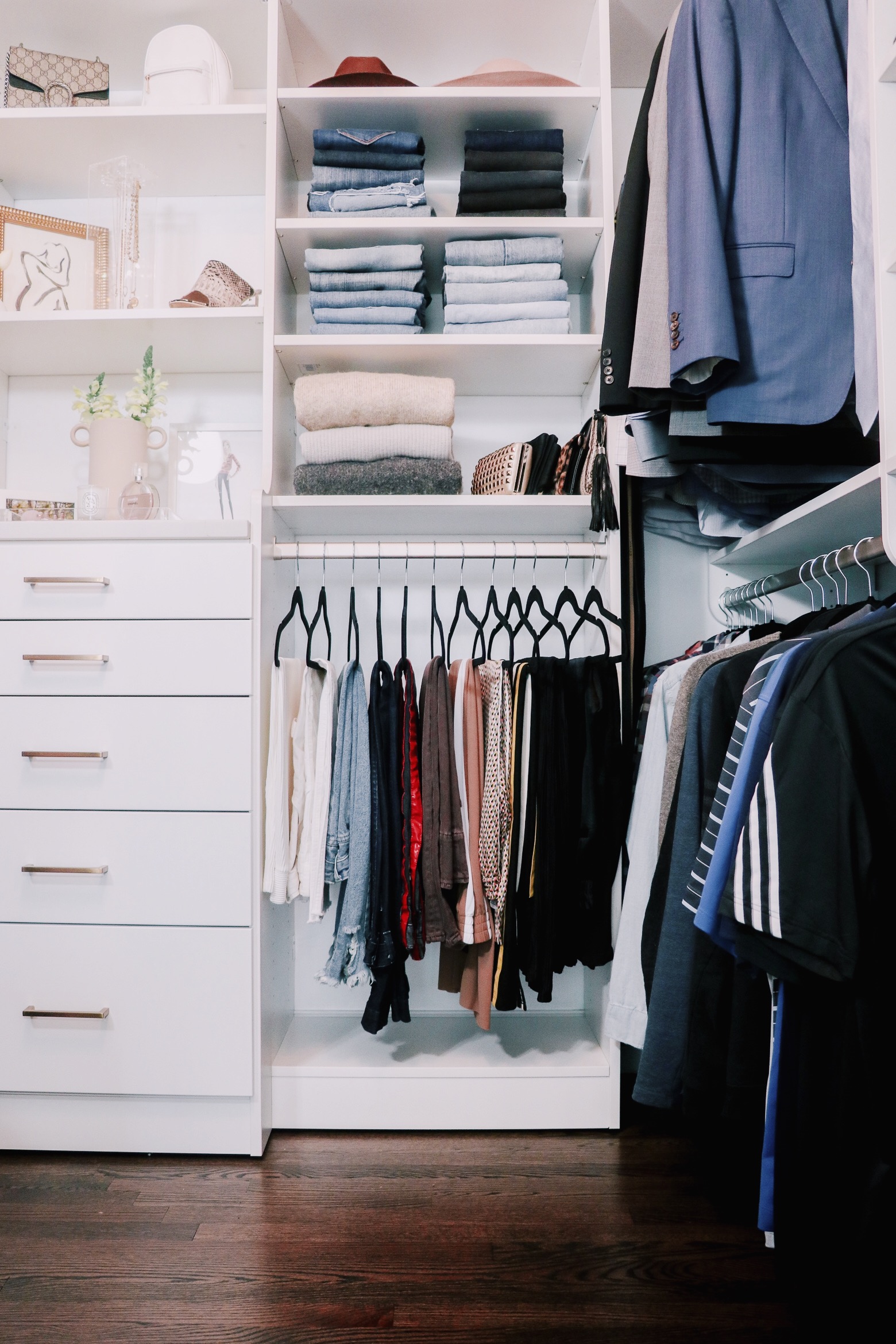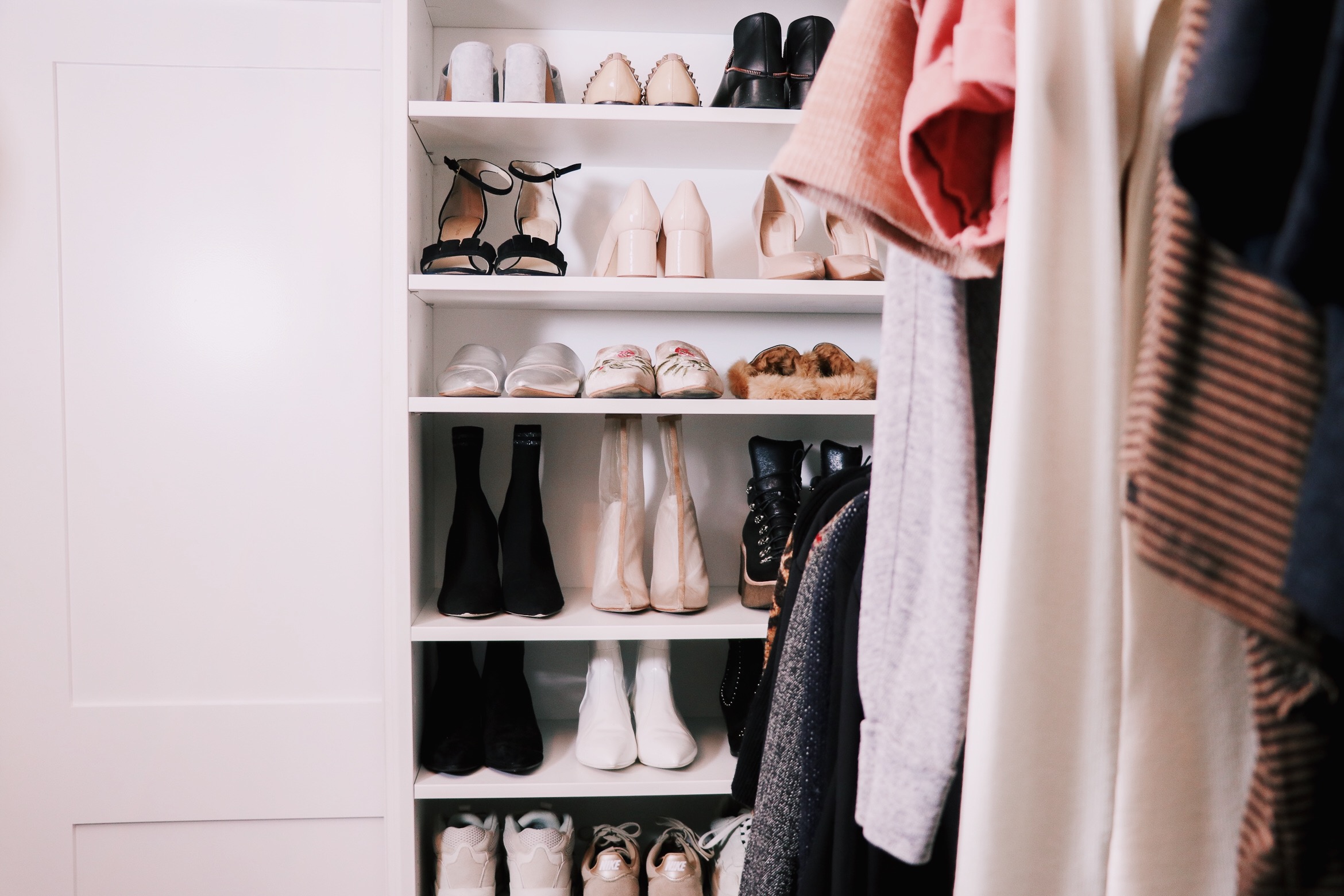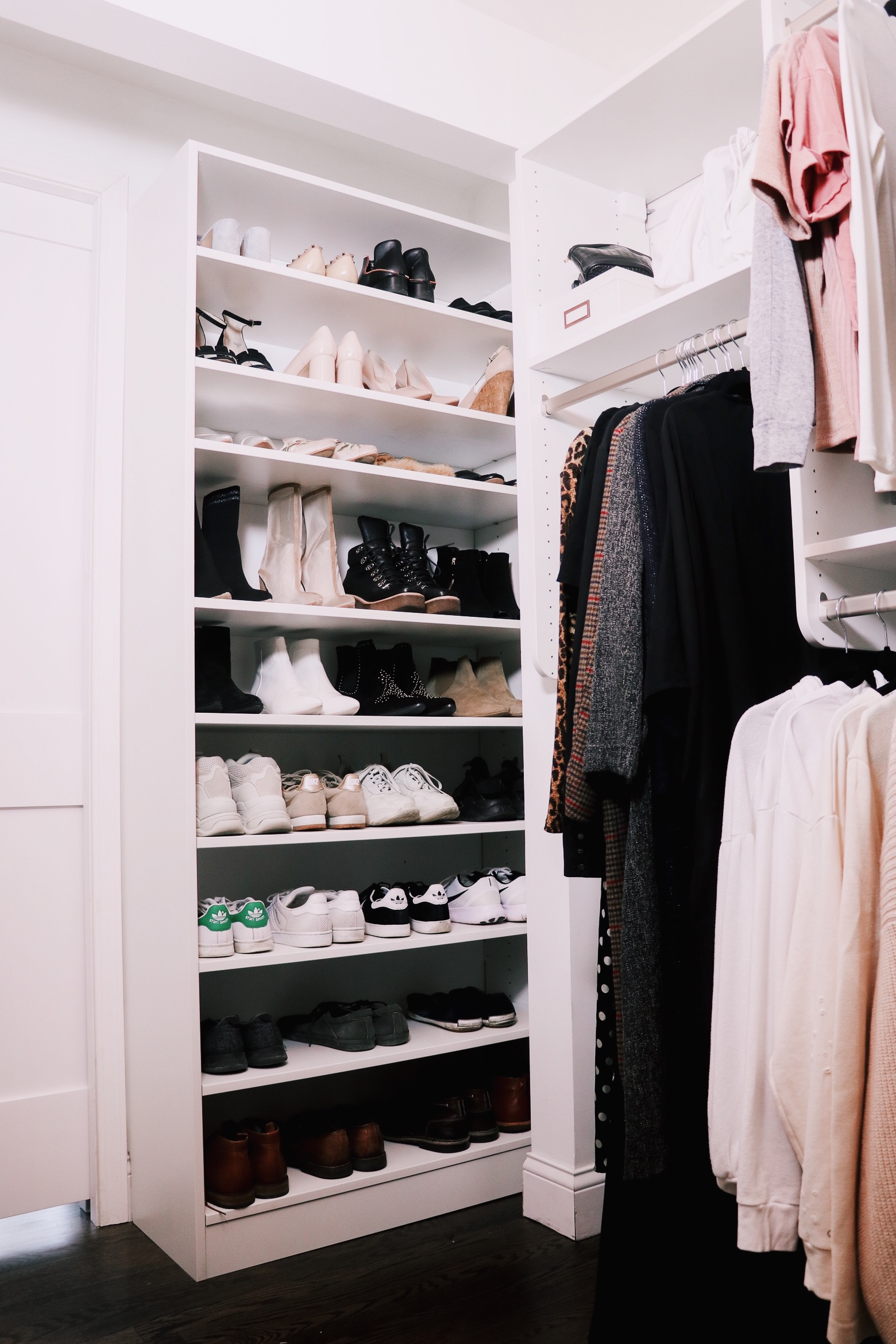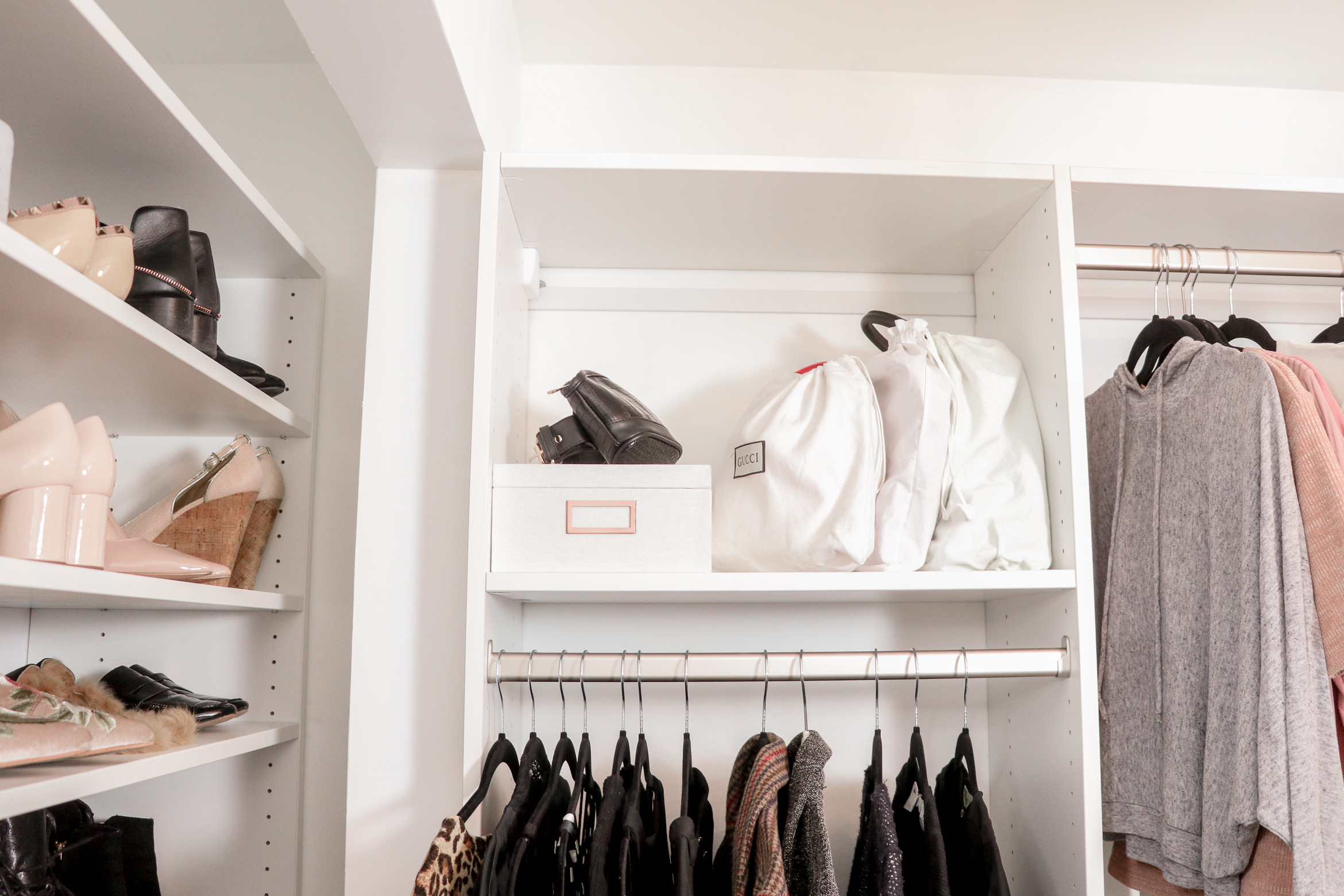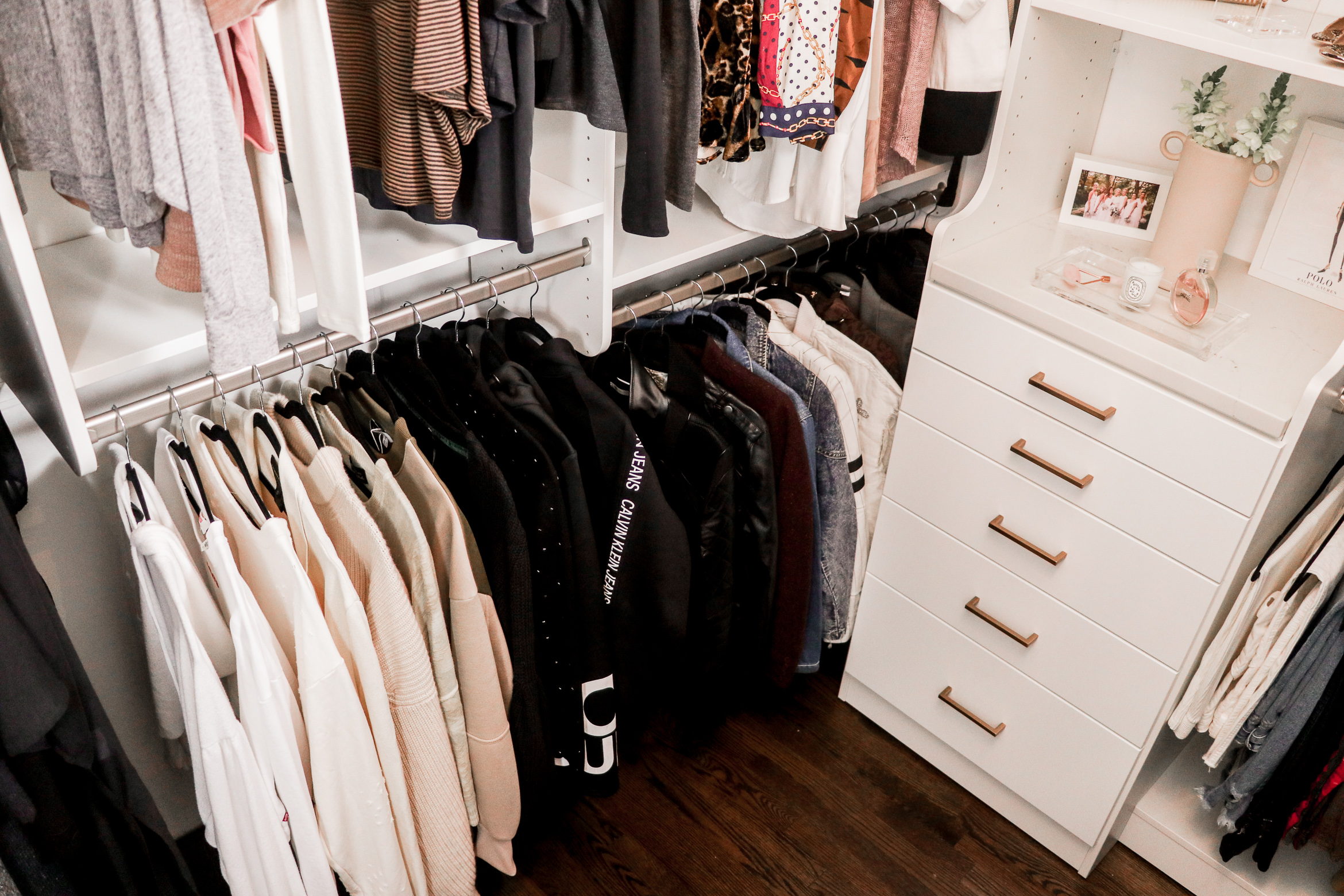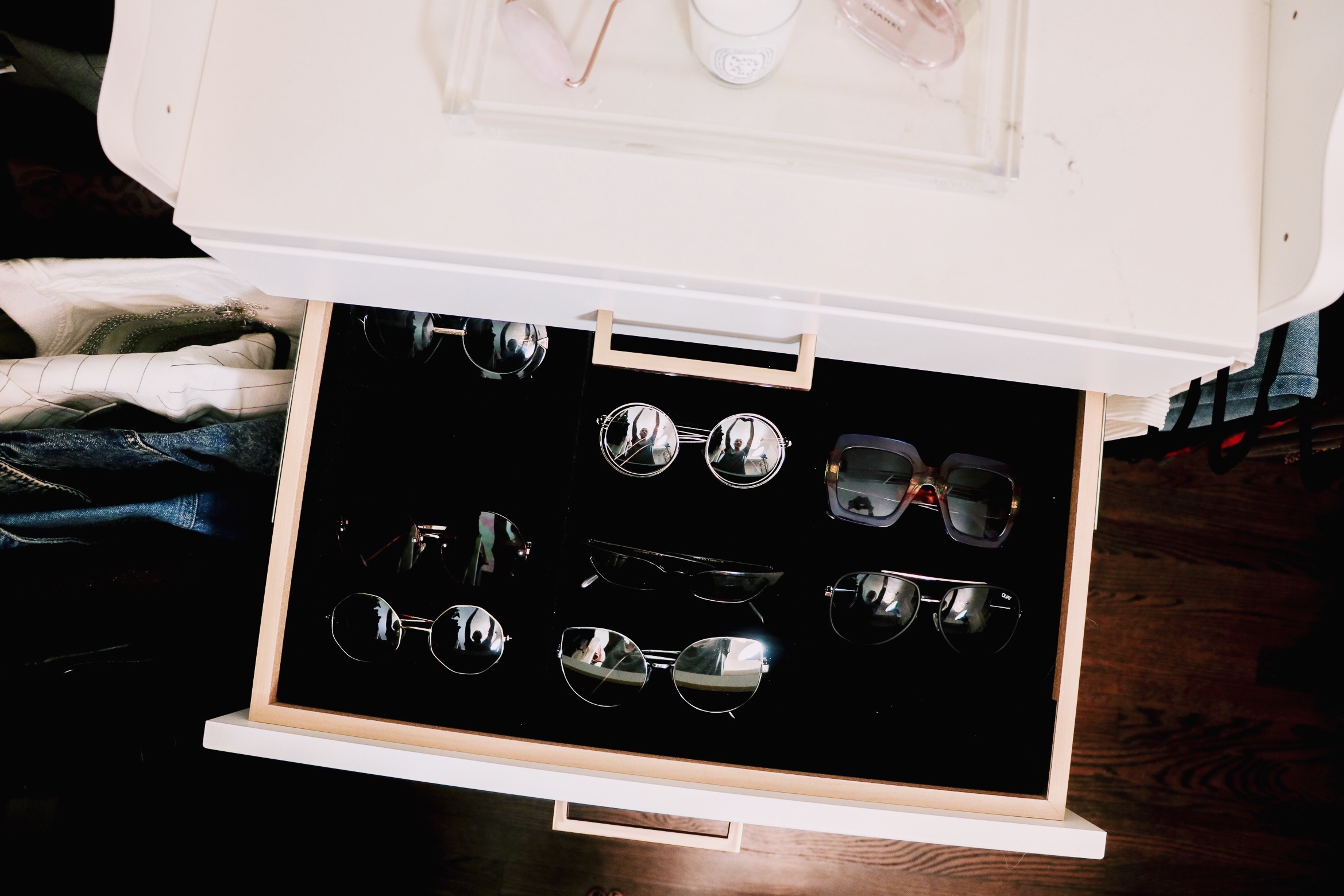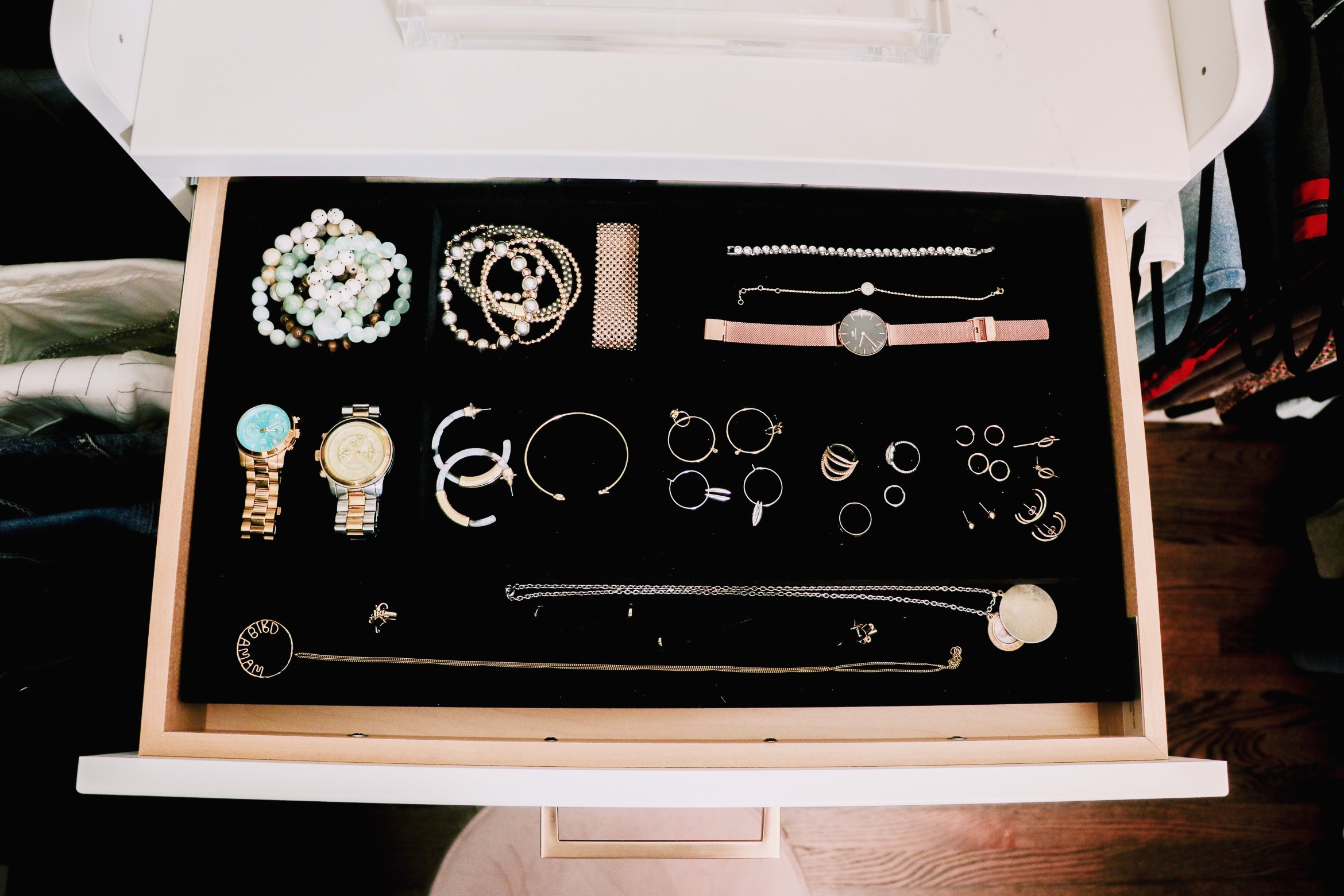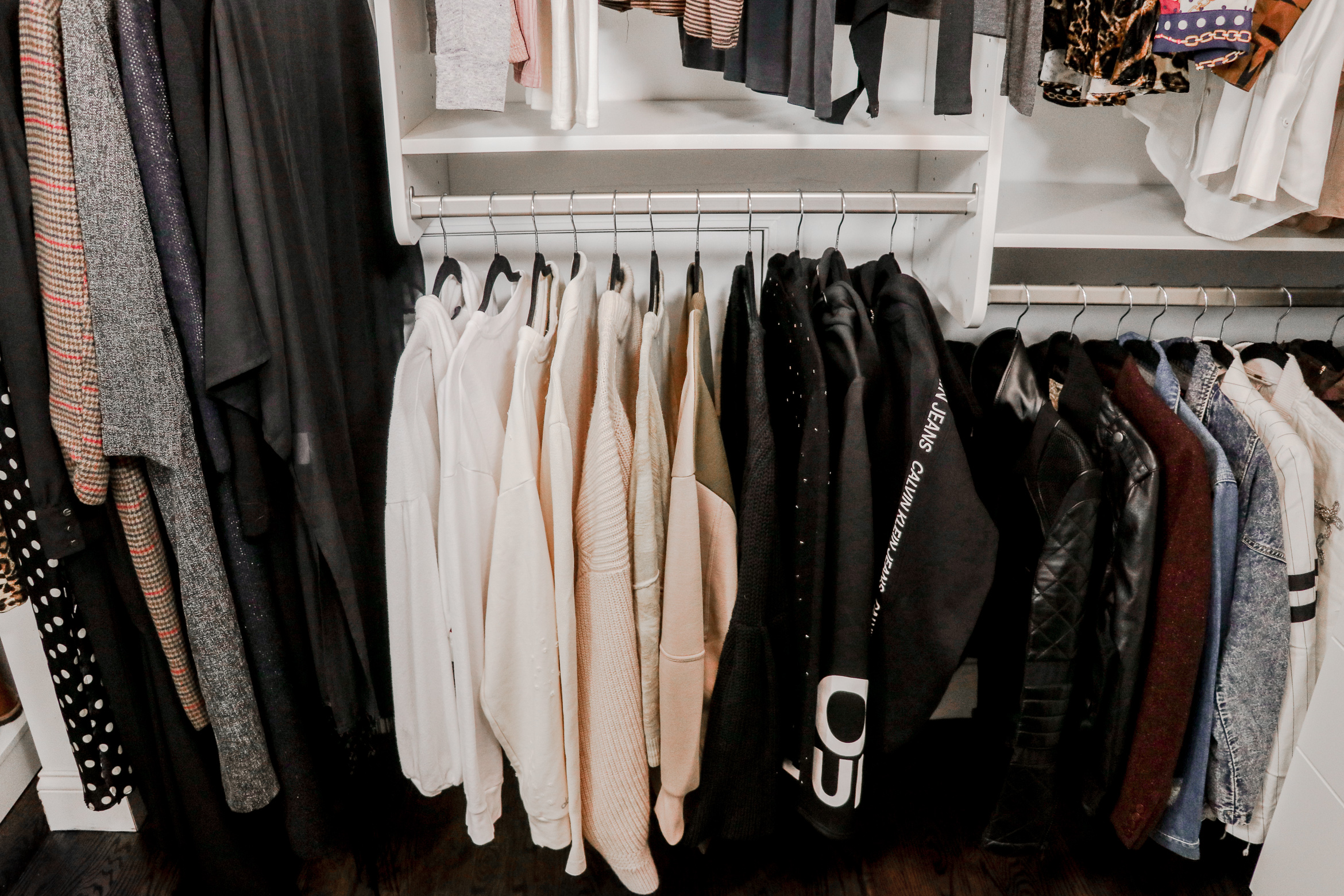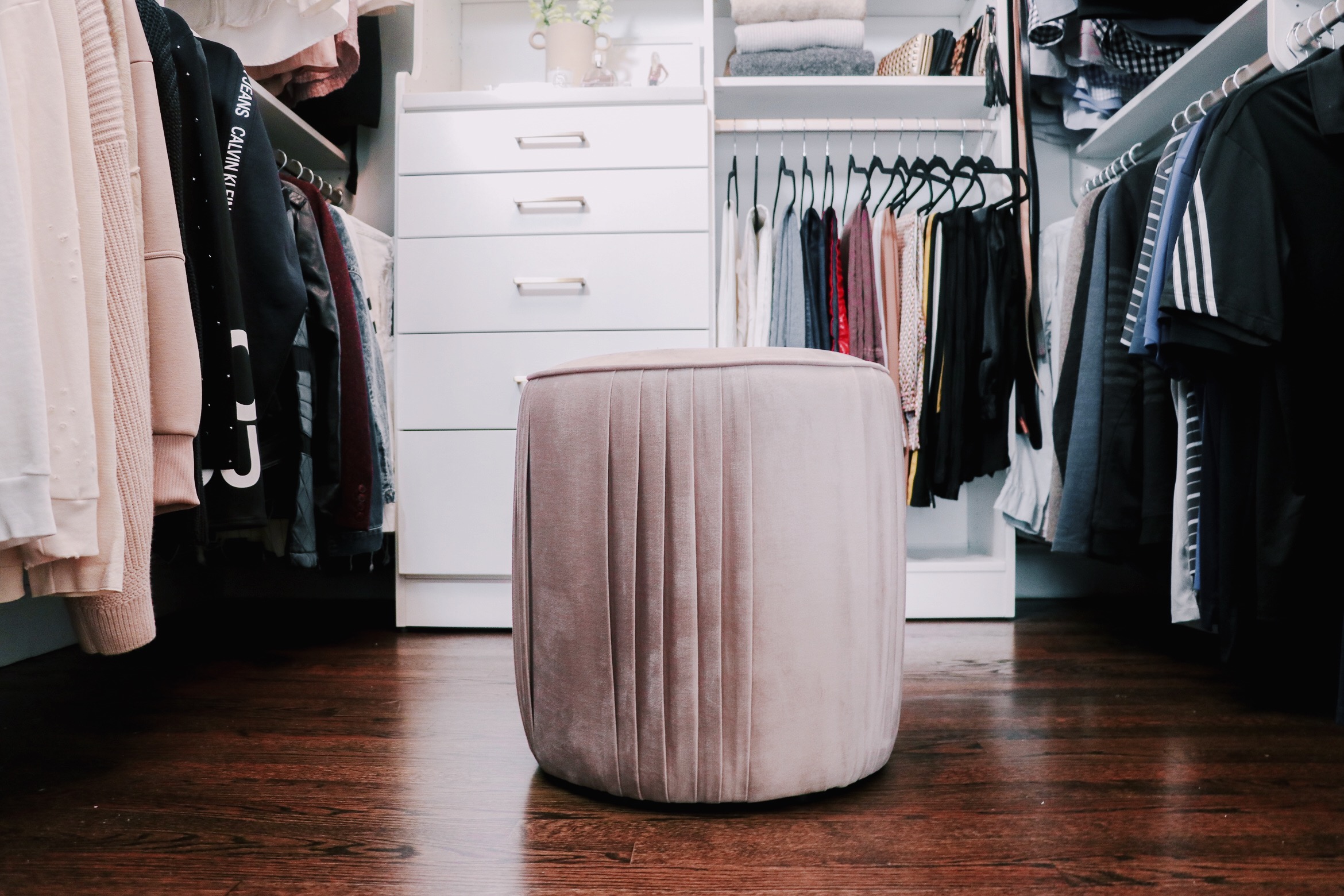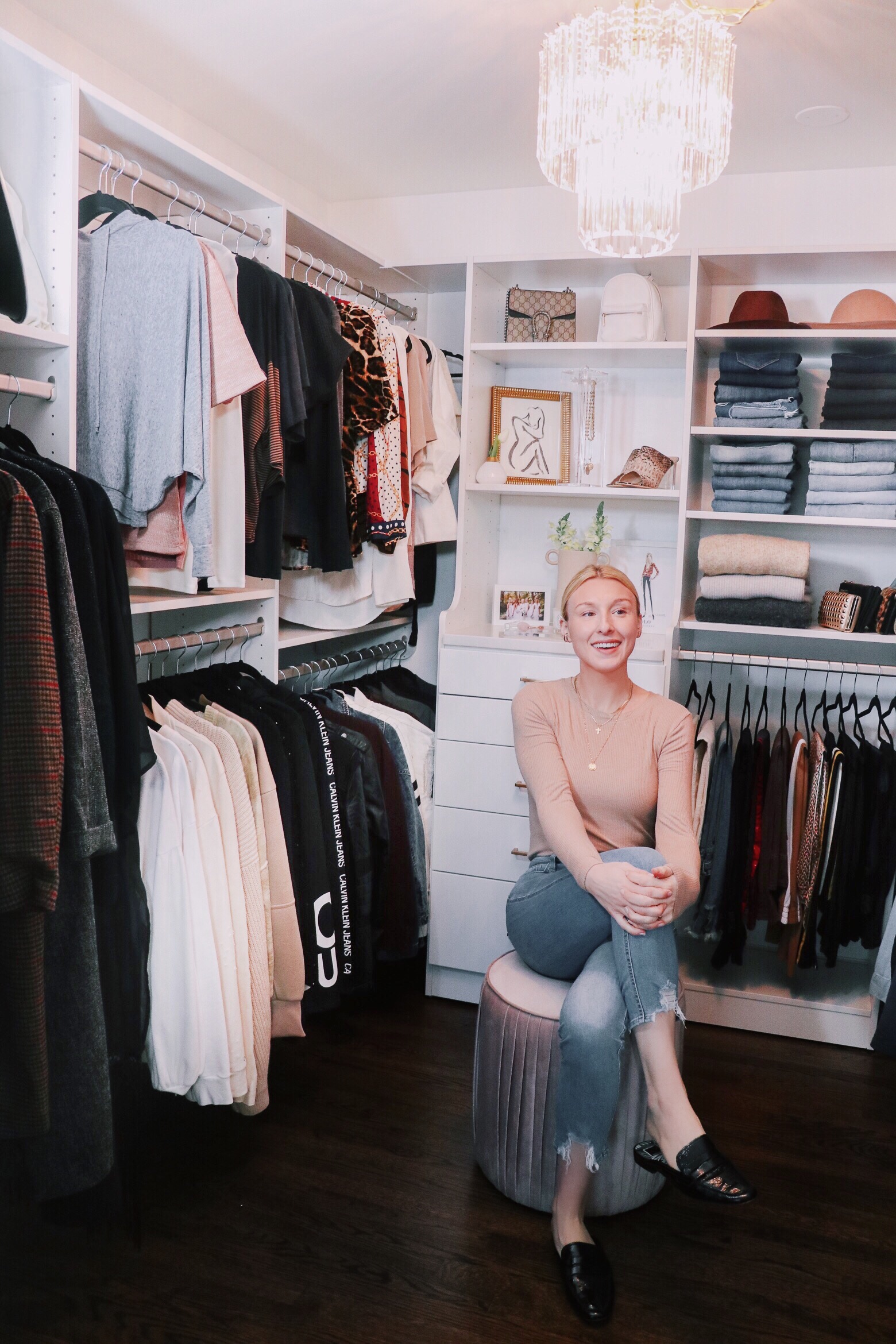 – SHOP THE POST –