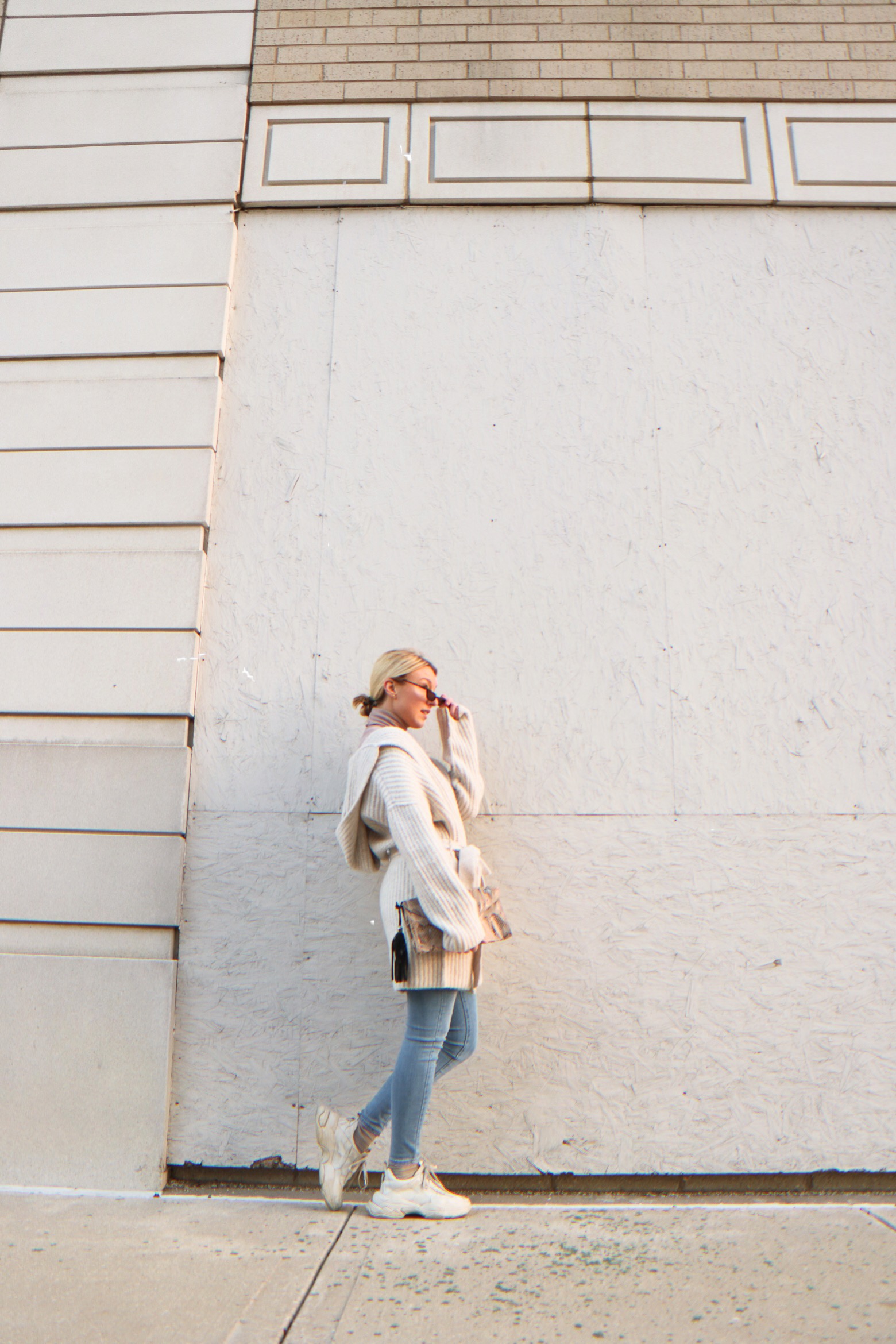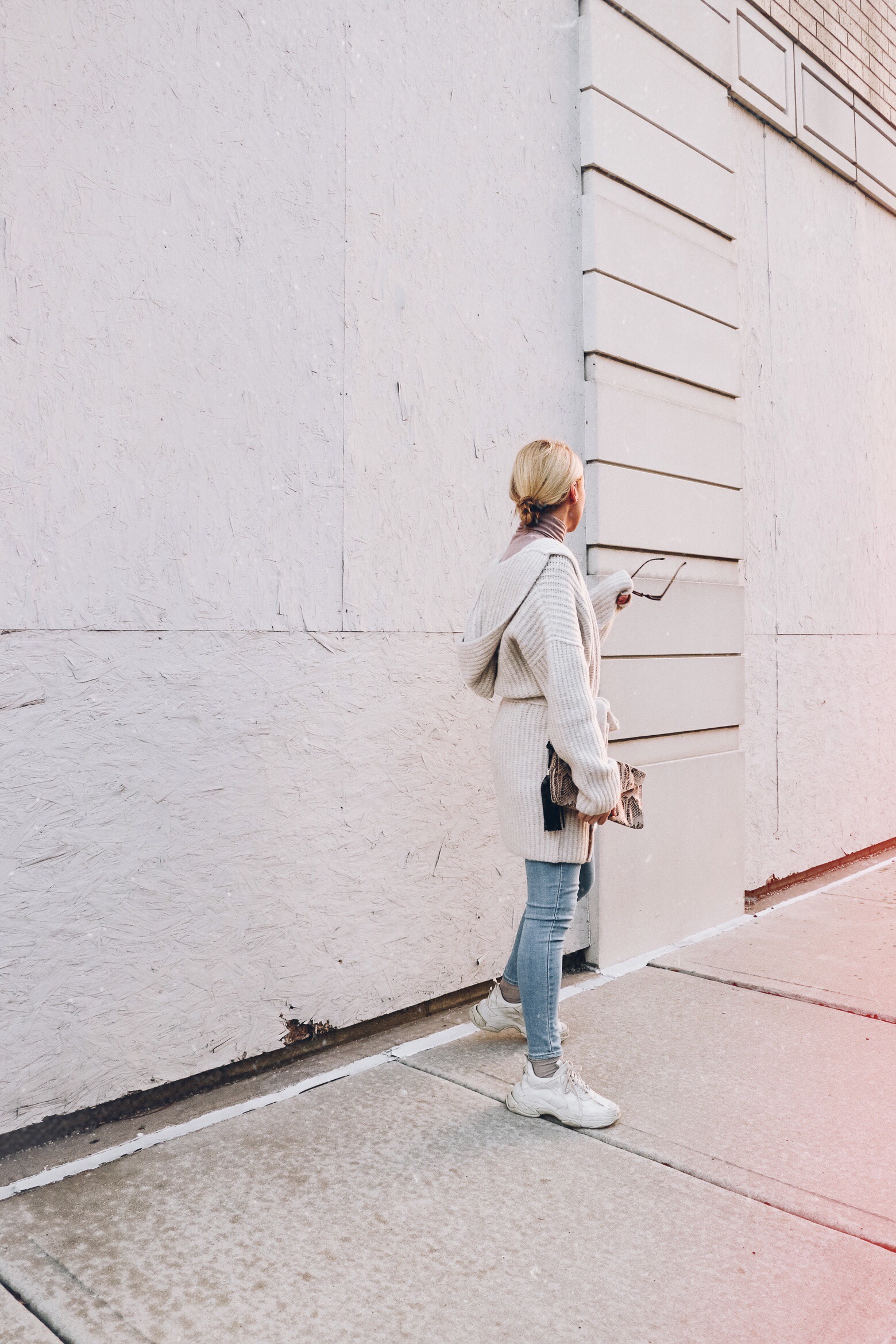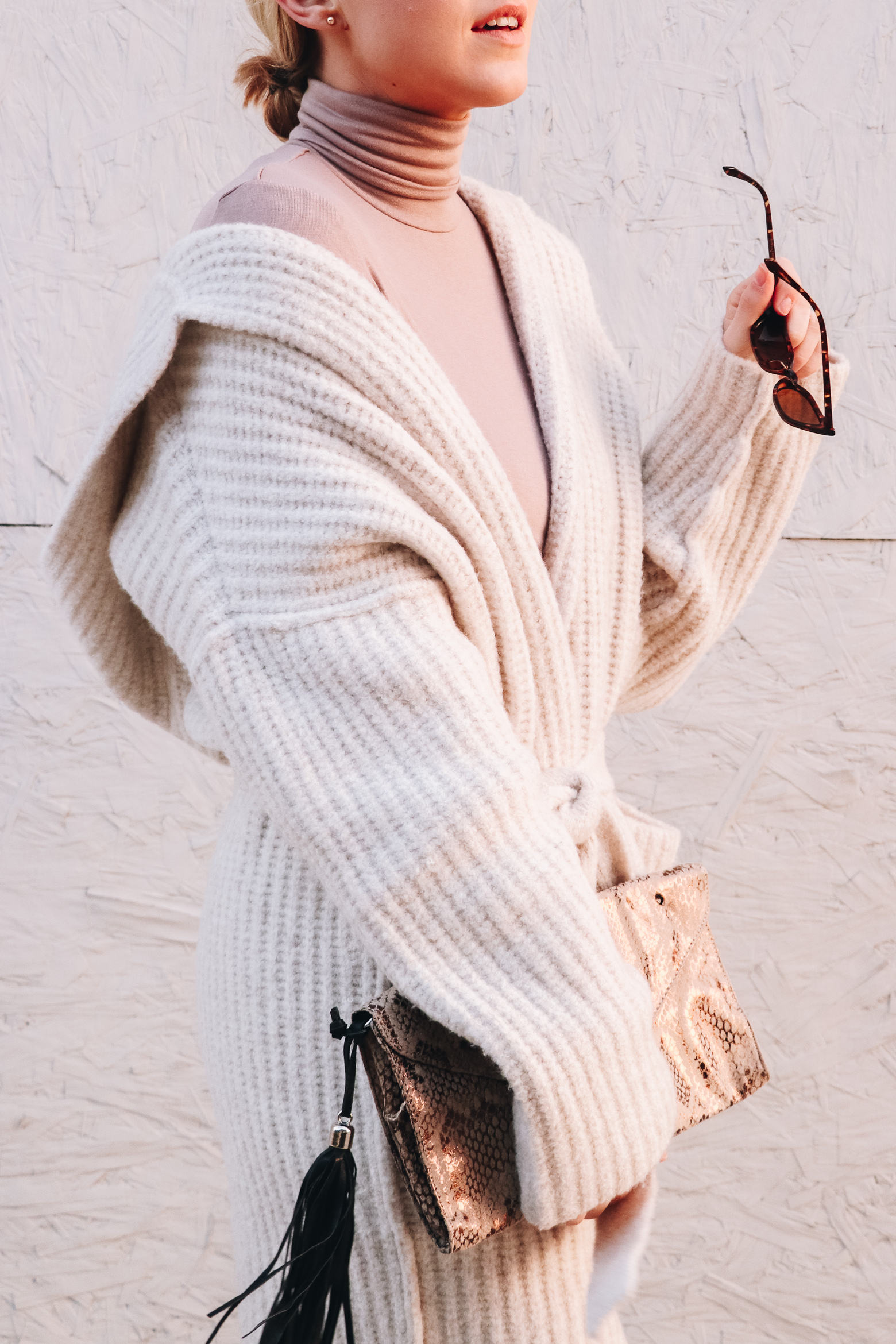 Let's talk quality sweaters…
Okay, so I bought my sweater here on major sale but by the time I shot it for this post, it was sold out!!! I'm so sorry. It is still available full price here though. There are a few similar ones: here (I'd say that is the closest and on sale too), here (same brand but not on sale), here ($$$), and here.
Moving on! I'm trying to do a better job of making more thoughtful + quality purchases. Especially when it comes to sweaters and outerwear. Don't get me wrong, I love a random Forever 21 haul every now and again, and I'll never stop shopping at H&M, ASOS, and the like. But now that I'm in my thirties, it's time I start resisting my instinct to always cheap out, and start making more conscious decisions about purchasing clothing that will last. I think I rambled on about this in a previous post, so I apologize if you've heard this spiel from me before!
Truthfully, I really do not care about labels when it comes to my clothes, or other peoples clothes. I strongly believe it is possible to possess style + experience fashion without spending a boat load of money. But, I think it's important to know when to put a little cash toward staple wardrobe pieces every once in a while, in order to start building a portion of your wardrobe you can always count on.
Anyway, I wanted to do a splurge post because right now is such a great time to buy good "investment pieces" if you have been toying with the idea of doing so. (PS I hate that term but don't know what else to call it, lol.) So, I rounded up a bunch of sweaters + cardigans from my favorite designers that I typically just admire from afar! It's exciting to see some of these pieces on sale for 40%, 50%, and 60% off – so, if you're in a similar boat as me and are looking to add some long lasting staple pieces to your wardrobe, now is the time! xx
**NOTE** Some of these sweaters are from Farfetch and when you get to their site you have to switch the currency from GBP (pounds) to USD in order to see the discounted price! Also, enter code "BF20N" for an additional 20% off! Some exclusions apply so it won't work on everything but enter it at checkout just to be safe because it DOES apply to some of these sweaters.
1. This Michael Kors cardigan is most similar to the out of stock ATM one that I'm wearing!
2. This wear over and over again Rag & Bone sweater (under $200)
4. Under $200 Tibi sweater (this would be so cute with a white turtleneck!)
5. This super dreamy leopard All Saints cardigan (under $200)
6. This 50% off Prada sweater comes in a bunch of colors! Love the green.
7. Loving this lightweight + feminine Rag & Bone sweater (under $200)
8. This Marc Jacobs cardigan with a removable fur collar is officially on my wish list (ahem, Kyle.)
11. I could live in this one…
14. This cropped lace one would be so cute with sneakers OR heels. Love.
15. This Prada sweater may not be for everyone but I want to wear it every day for the rest of my life. Sorry not sorry.
16. Love the camel + black combo on this fuzzy beauty
17. This one is also very similar to the one I'm wearing but it's quite the splurge (even at 50% off!)
19. This DVF sweater is fuzzy + cozy goals
20. ELIZABETH & JAMES FOR 60% OFF?!?! I just might have to. (Under $200)
22. OBSESSED with the raw hem neckline and sleeves! Also comes in ivory. Can't decide which I love more.
24. Loving this delicate sheer Theory turtleneck (under $200)
25. I'm not usually a Tory fan but I love this sweater! (under $200)
33. I don't know if this Versace top is technically a sweater but I love it and fear that if I bought it I would never wear anything else ever again