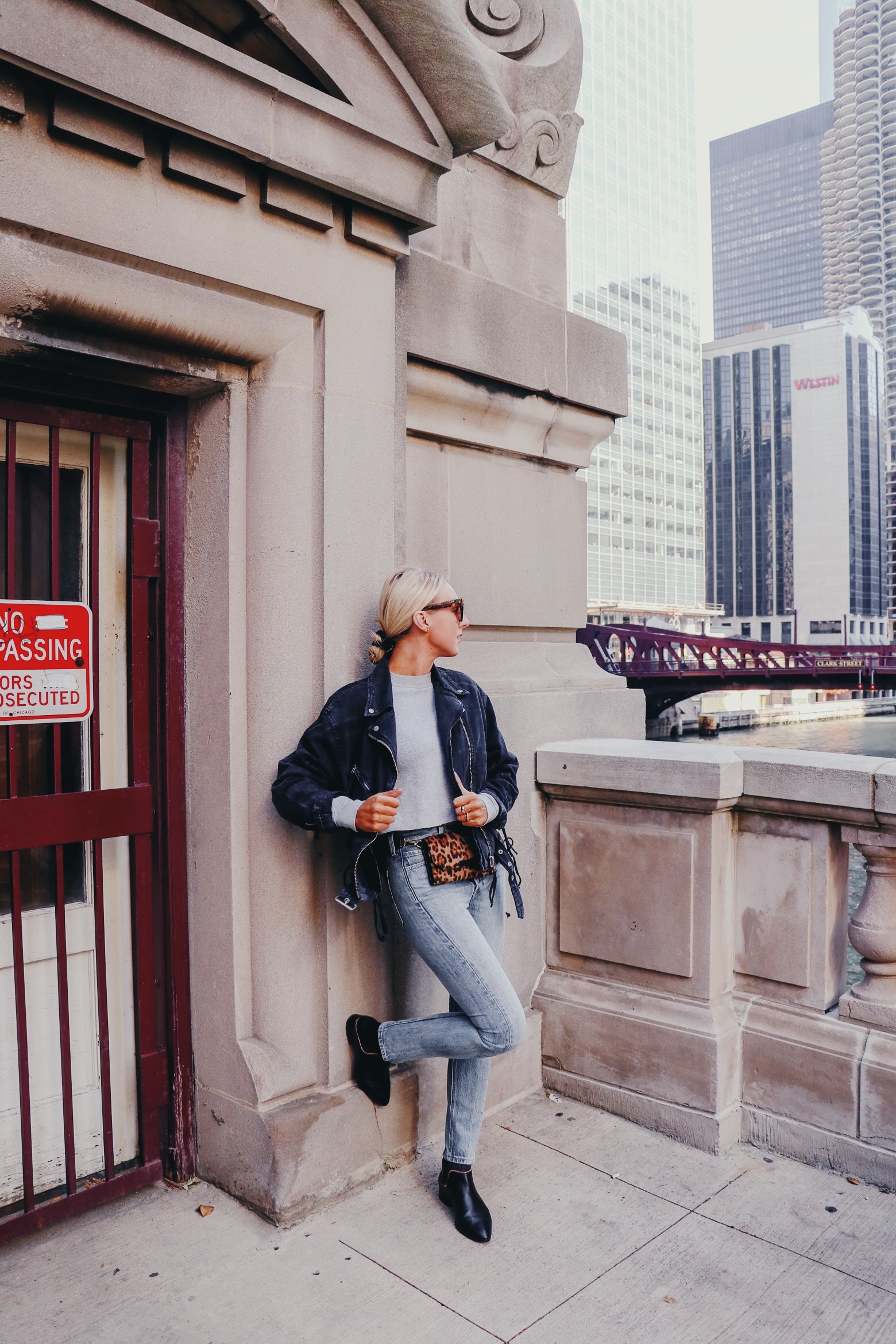 Happy Monday! Okay, so I wasn't even planning on posting about this coat because it was a total one off that I found at TJ MAXX the other week and therefore I'm sadly unable to link it for you guys. But no joke, I have worn it almost every other day since buying it and am now feeling inspired to spread the word about the importance of owning a black jean jacket. Which, up until now, I wasn't aware of because (shockingly) this is my first one and my life has forever changed for the better.
I have worn it with everything: black jeans, blue jeans, track pants, AND over a sweater dress. It feels like it just has so many more possibilities than a standard blue denim jacket. I also feel more comfortable wearing this for a night out, where as regular jean jackets seem so much more daytime appropriate. Don't get me wrong, I still love a classic jean jacket, but I'm just really into the extra edge you can get from a black one.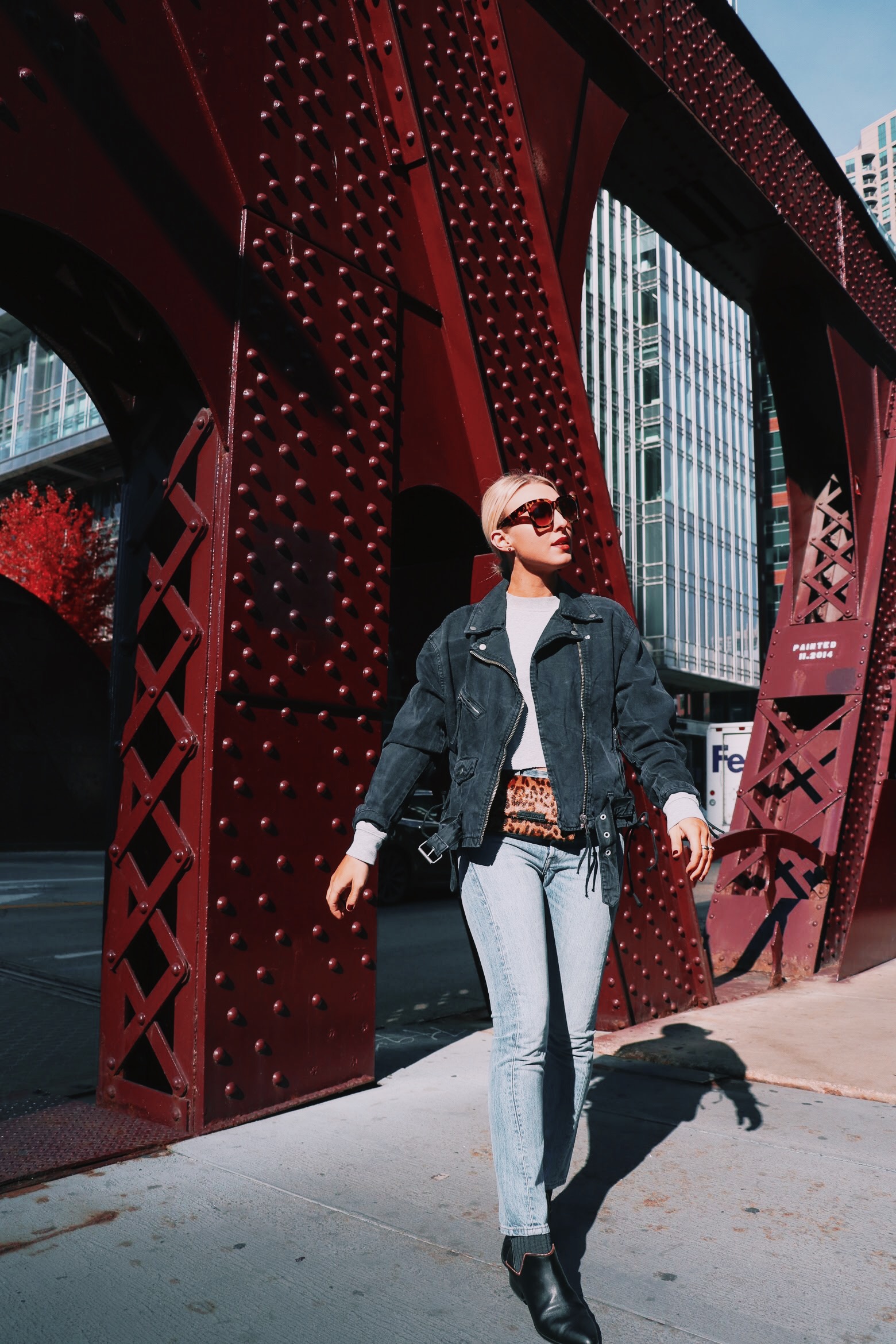 I hate to brag, but I really lucked out on this guy. It is a Free People jacket that I found on sale at TJ MAXX for $30! I have searched high and low for this jacket online, but it must be from last year because it's nowhere to be found. Tears. However, I continued to scour the internet for more awesome/affordable black jean jackets and am linking my top 20 picks below! Happy shopping 🙂
20 Black Jean Jackets Under $100:
1.
2.
3.
4.
5.
6.
7.
8.
9.
10.
11.
12.
13.
14.
15.
16.
17.
18.
19.
20.