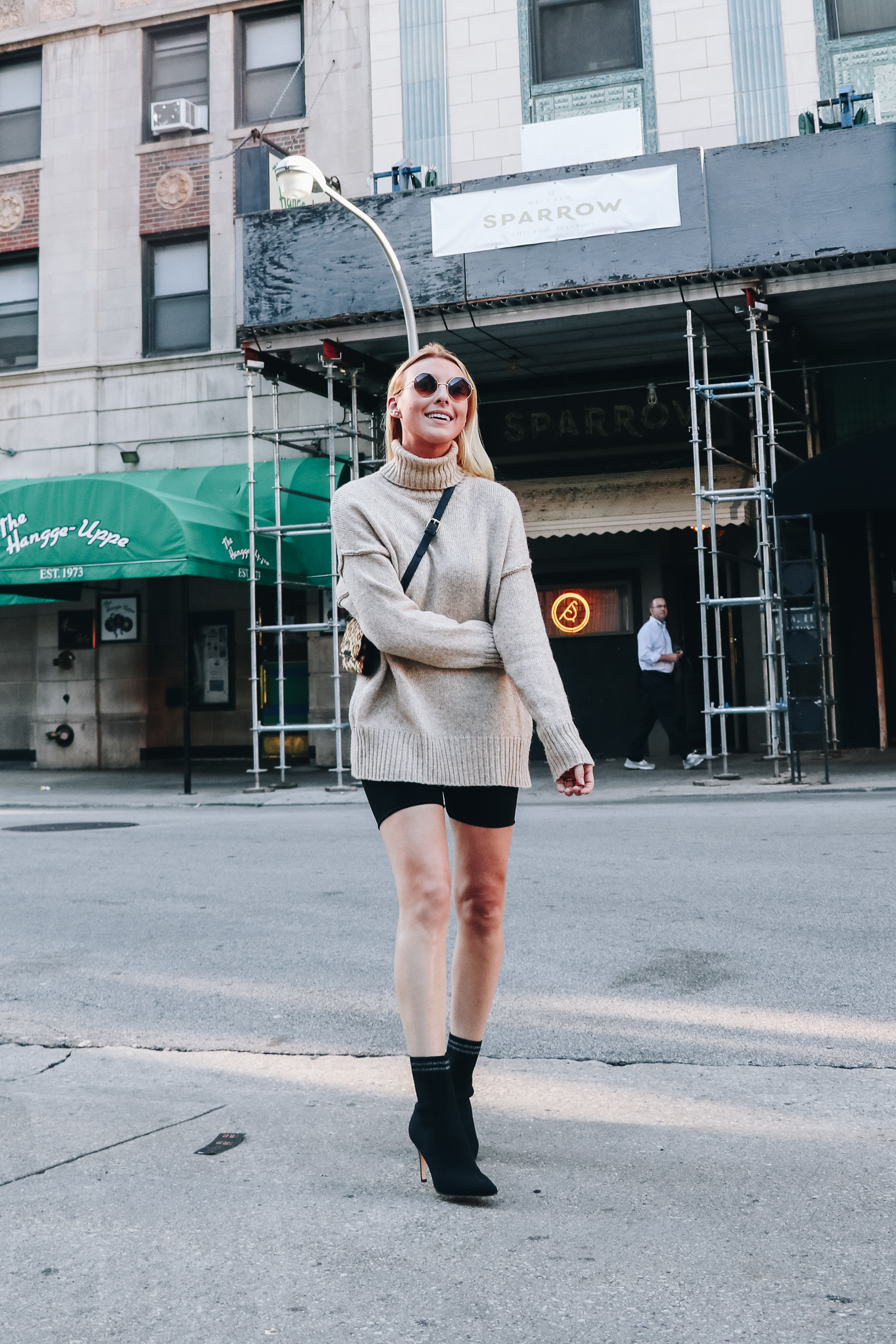 Sweater is sold out but similar here | Biker shorts are from Pretty Little Thing, size down! | Belt bag is Kylie & Kendall and is a convertible bag that also can be worn as a crossbody. Under $50! | Sock boots are from Nordstrom and my favorite thing that I own at the moment.
Happy Sunday! Hope you all had a great weekend. This morning we got breakfast at Range in Lincoln Park (the fried corn Benedict was literally to die for) and now James is napping and I'm finishing this post on the couch while Kyle watches football next to me. I hate/love football season because we no longer get to catch up on our shows on Sunday but as a result I get a lot of work done because I could absolutely care less about football. Lose/win. Oh and there is a pot of turkey chili on the stove. How cliché is this day? I love slow Sundays like this in the Fall, where there is no pressure to get outside and be active. Give me all the lazy Sundays!
Now let's talk camel sweaters. There is nothing better than a cozy + oversized + comfy + camel sweater in the Fall. I assume you agree. So, I went ahead and scoured the internet for some of the cutest ones out there at the moment.  Mine is sold out from H&M but this one is super similar! Also, if you follow me on Instagram you have probably noticed that I'm wearing these sock boots 24/7. I got them at the Nordstrom sale and I cannot recommend them enough! So incredibly comfortable, excellent quality, and fit true to size. They come in half sizes, which I love, because I am an exact 9.5 and hate when I have to size up to 10! Yes, I am big foot over here.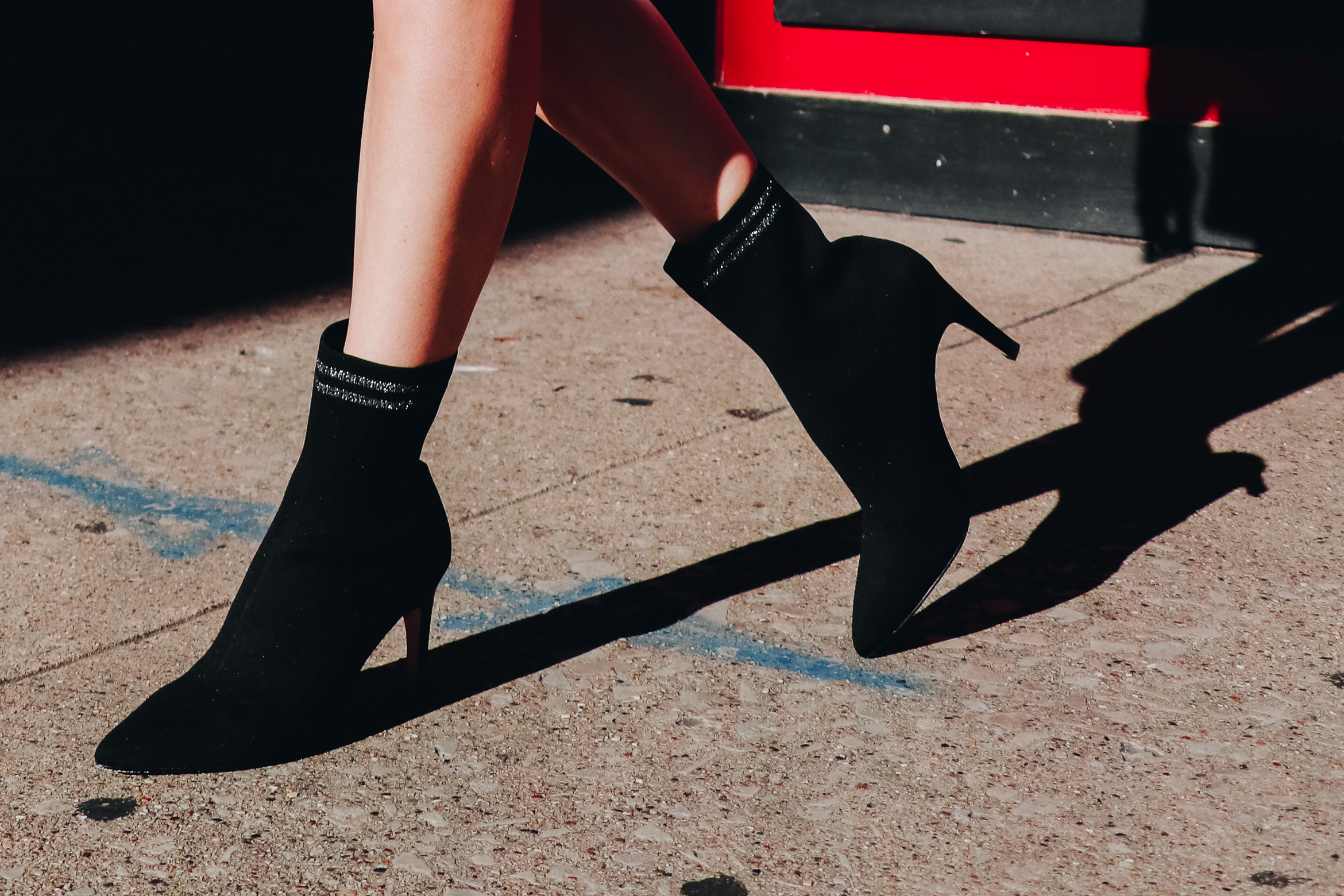 Cozy Camel Sweaters
Okay, there are a lot of fab camel sweaters out there right now, so I split this into 3 price sections for you guys. I want to apologize for including this sweater in the splurge section because that is truly an insane + unrealistic price but it is just so dreamy that I couldn't resist including it. What I would do! Those sleeves! I hate when bloggers say "swoon" but that is truly the only word that applies here, so: swoon.
This Madewell turtleneck sweater is on sale and looks pretty amazing, I don't own it but Madewell always does a good job so I feel like this is a steal. This JOA mock neck is my pick for a good mid-range price point, I love the sleeves and also the JOA brand. And head to H&M's sweater section for a TON of good under $50 options! Happy shopping 🙂
UNDER $50
$50 – $100
SPLURGE