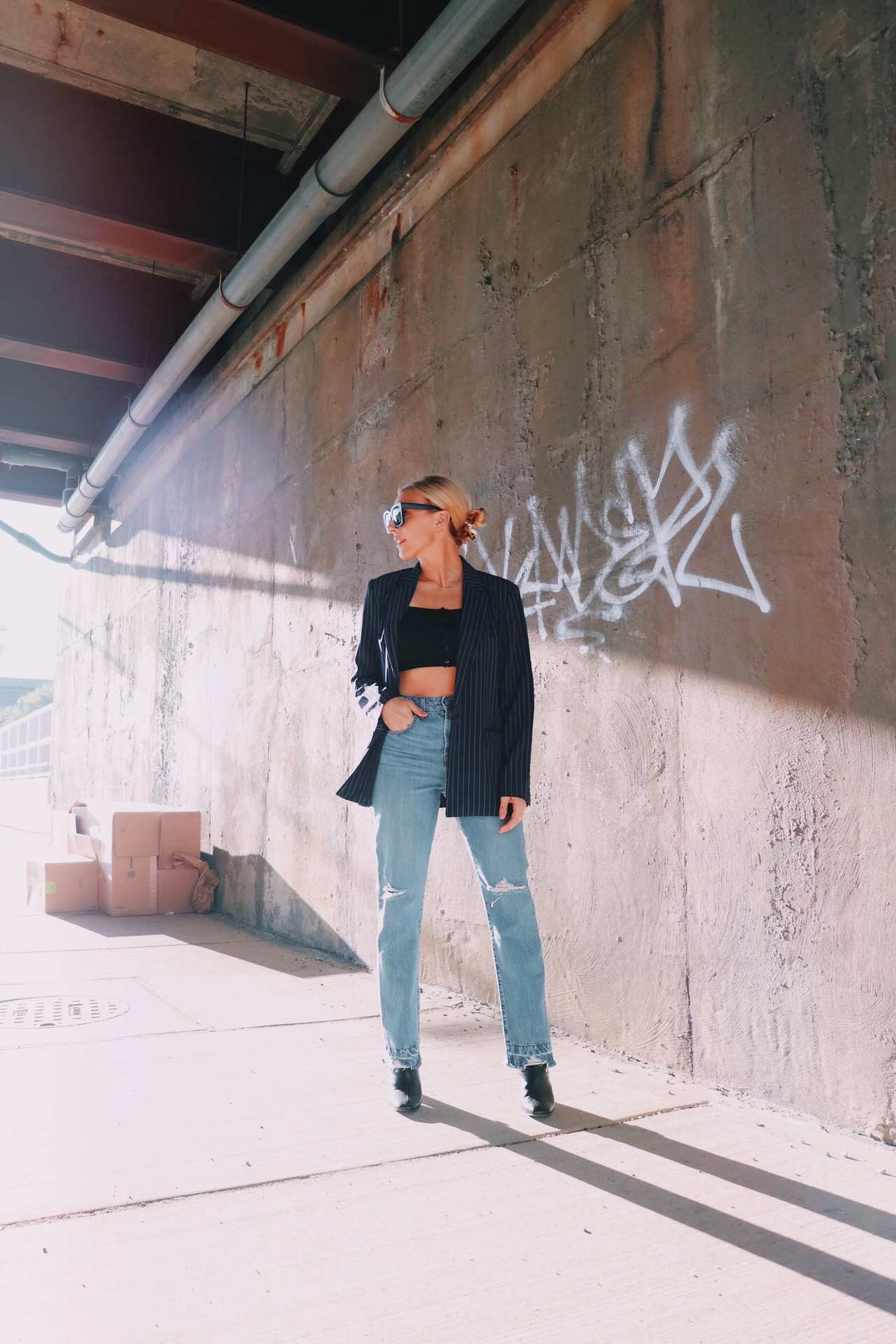 I am really loving straight leg jeans at the moment. Really loving. Think Kate Moss in the 90's vibes. Or Rachel from Friends (which Kyle and I are in the middle of watching from the beginning on Netflix #TVaddicts). I love the throwback feel of wearing them over a pair of heel boots. But I'm also excited to rock them with a pair of low pumps! Mine are on mega sale from Shopbop and I am obsessed with this Moussy pair on sale at Revolve – I know they are still expensive but if you love Moussy you are probably very excited right now. If you're looking for a friendlier/under $100 price point, then hit up this pair from Topshop!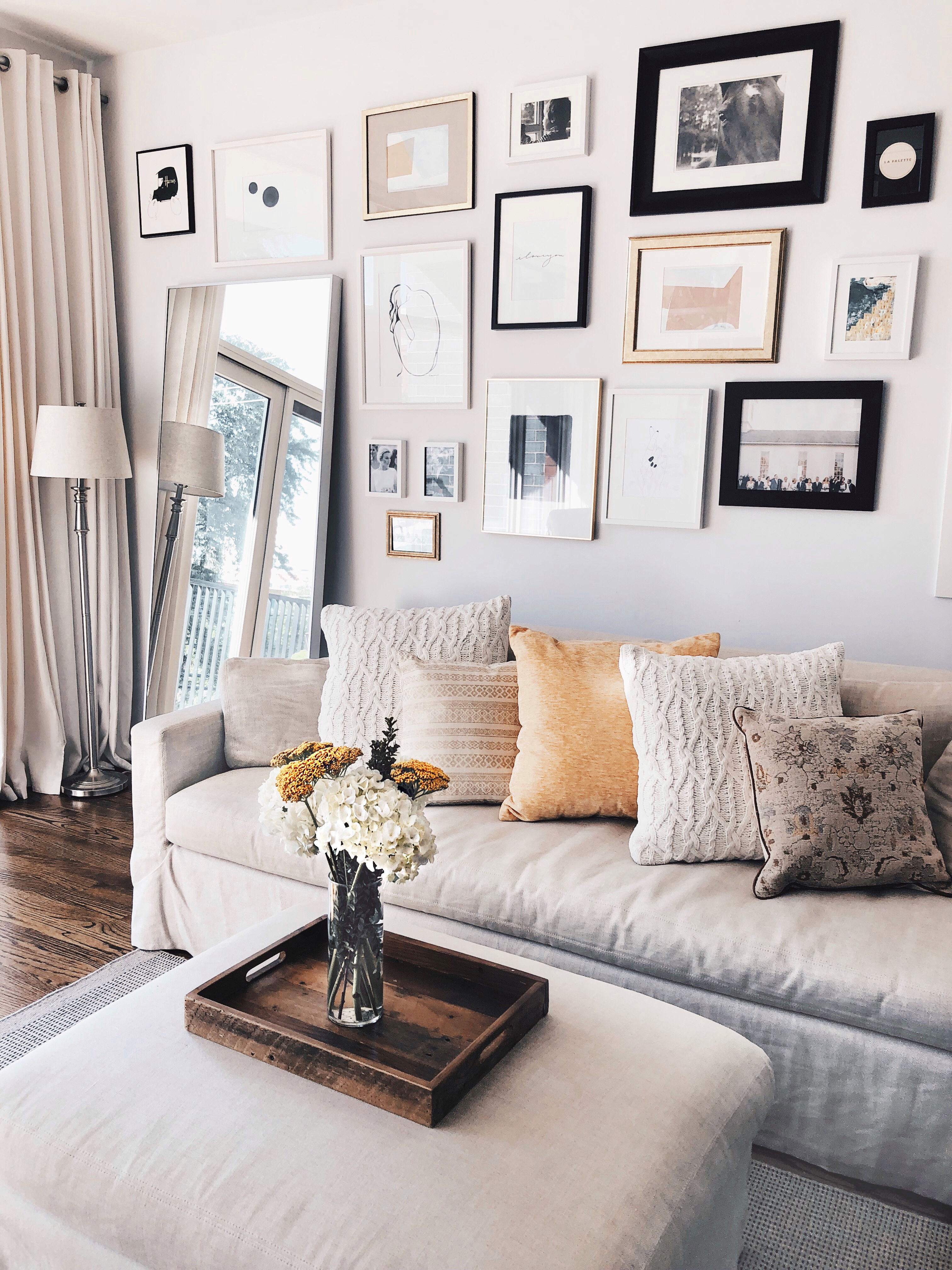 I recently made an impromptu Target run with the sole purpose of updating the throw pillow situation on my couch. The night before I went, I spent/wasted hours before bed shopping around online trying to put together a new throw pillow scheme and was repulsed when I realized what I had put together was upward of $400. I had a couple in my cart at West Elm, Anthropologie, etc. (aka = $$$). So, I decided to abort mission and do an IRL Target run before making any decisions. And I'm so glad I did!
I bought 5 total:
*PS: I fell in love with this one from Anthro and then found basically the same one at Target and removed the tassels!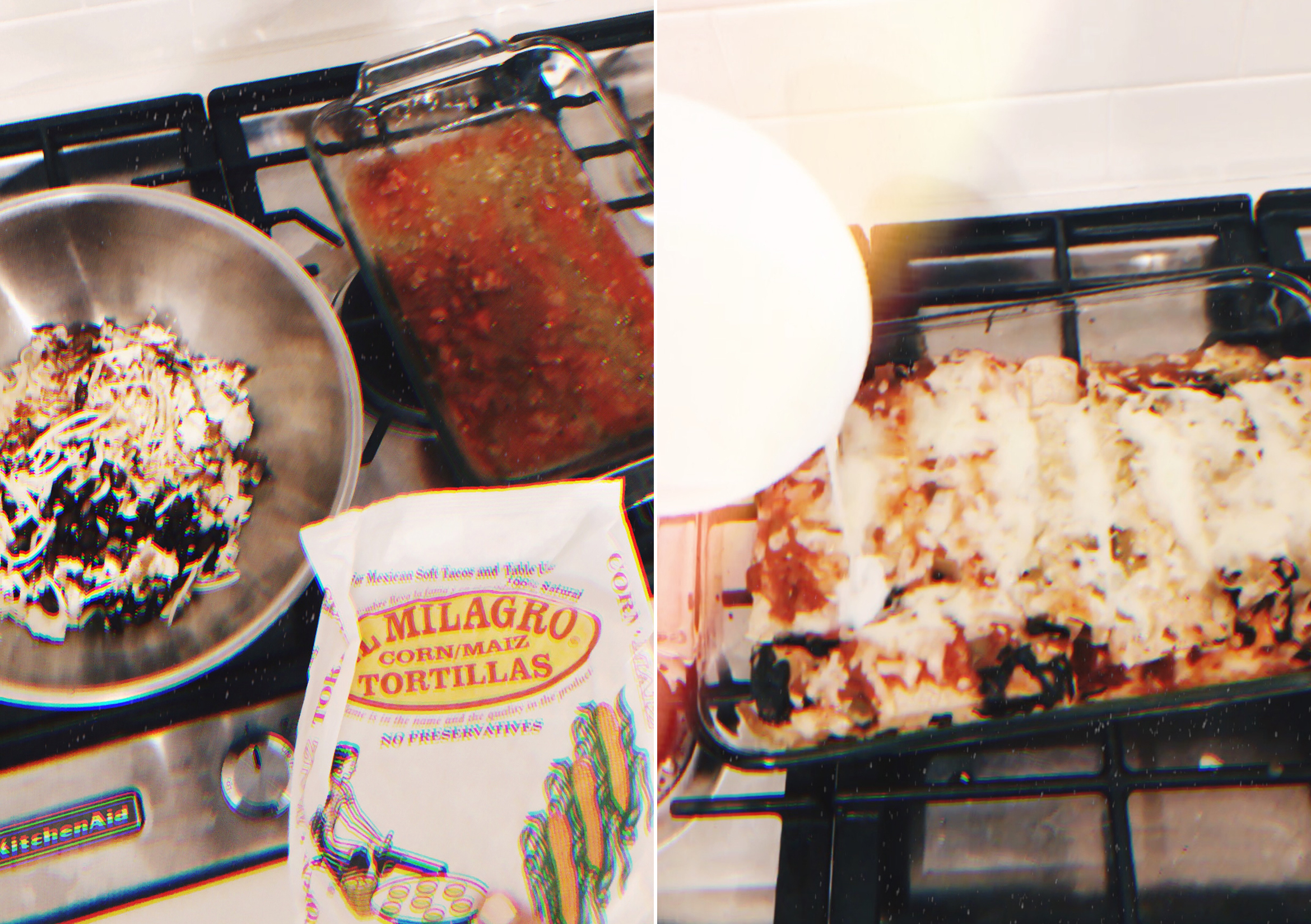 File this black bean + sweet potato enchilada recipe under easy + healthy + delicious recipes you can add to your weekly rotation! I found the recipe on Pinterest but the original recipe is from Cookie & Kate. I skipped the diced green chiles, cayenne pepper, and minced jalapeno and the enchiladas were still packed with flavor. Also, these make the best leftovers ever. I made a big pan for dinner and the next day there was enough left for all 3 of us for lunch! Also, very toddler friendly – James loved!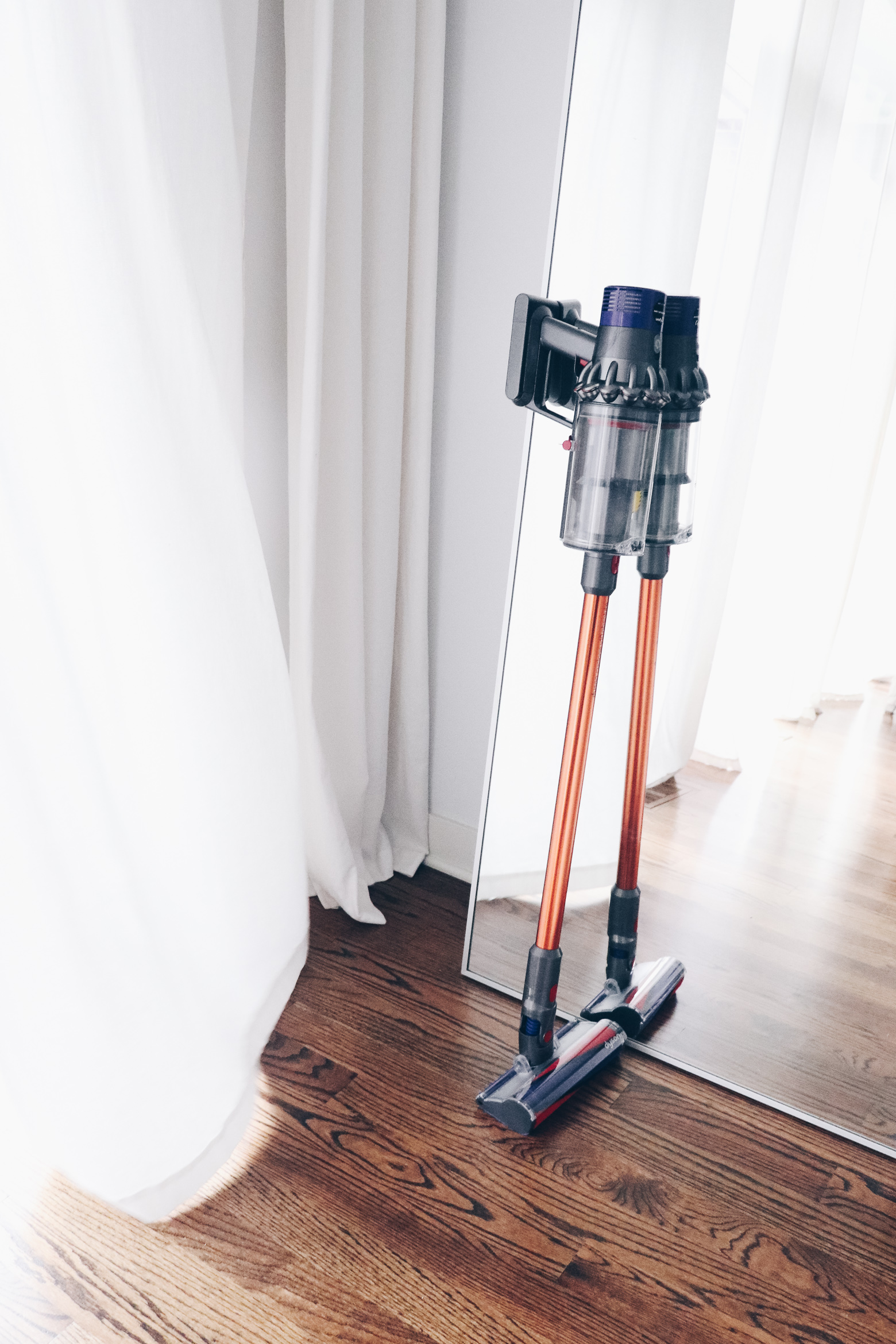 I recently attended a Dyson event and was gifted the Dyson Cyclone V10 Vacuum – and my life has changed for the better. I was not paid or asked to post about it, I just feel compelled to tell you guys it is amazing and a total game changer. This thing is cordless, super lightweight, and low noise. Plus the attachments are incredible! There is a duster attachment that allows you to vacuum your fan blades! It wasn't until I got the Cyclone that I realized I basically NEVER used to vacuum our home. I absolutely hated lugging out our big + loud vacuum and digging out the child proof outlet covers with my fingernails to plug in the 20 ft long cord. Okay, I'm being dramatic but I really am that lazy. Bottom line, this vacuum (or "jacuum" as James calls it) is awesome and I highly recommend it.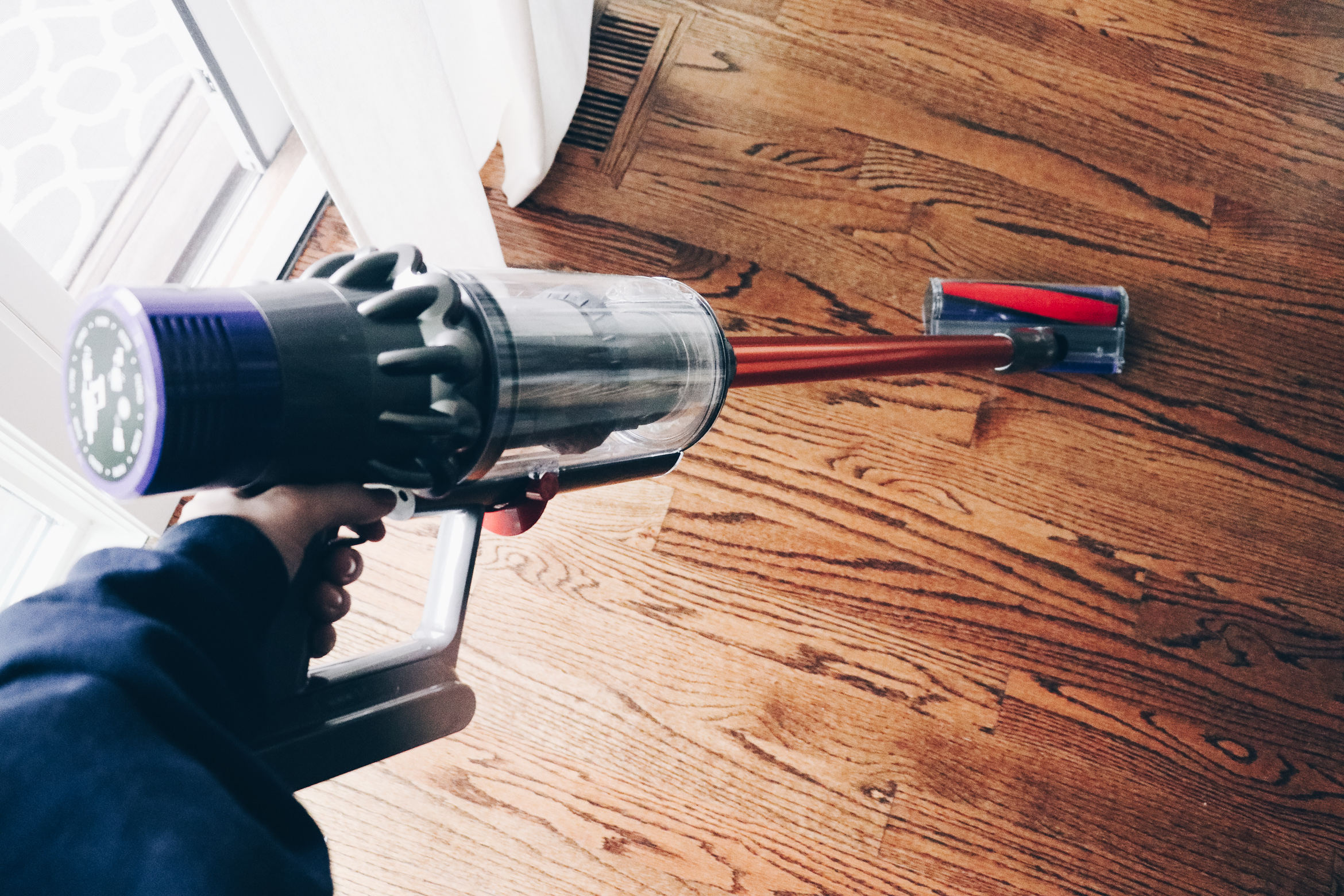 **PS: I've only had it a week, so I will be sure to update you guys as I discover more features + develop a closer connection to it. Lol.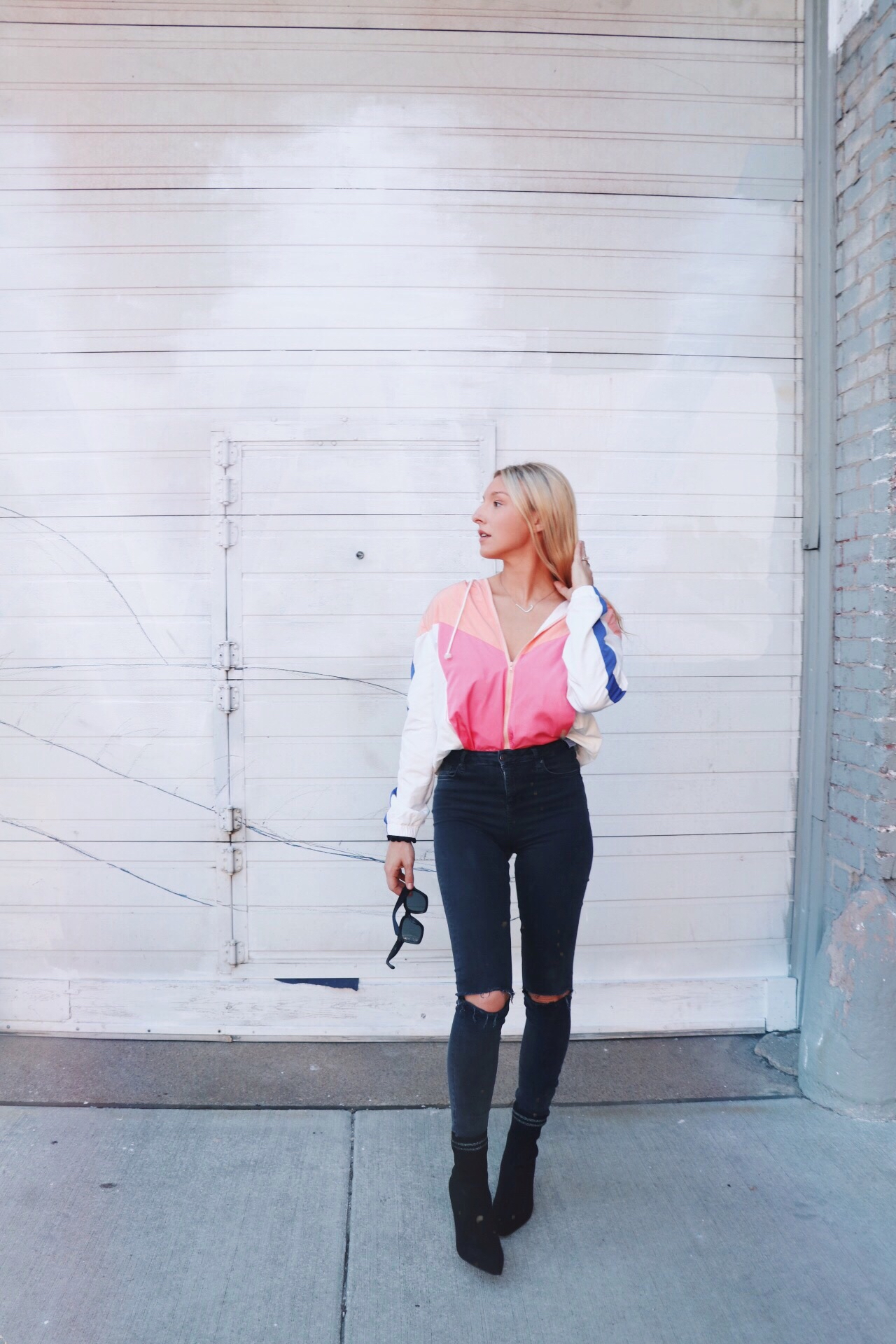 The other week, I popped into Vintage Charm in La Grange – one of my favorite boutiques ever – and they gifted me with some amazing stuff for Fall! I made a beeline for this windbreaker and immediately started brainstorming ways to style it. I also got this cardigan and dressy t-shirt (both of which I've worn 3+ times). If you aren't local to the Chicago suburbs, check out the Vintage Charm website because their stuff is SO cute and also at a really fantastic price point (aka not one of those ridic boutiques where a white cotton tee is $300).
Some more windbreakers I'm loving: