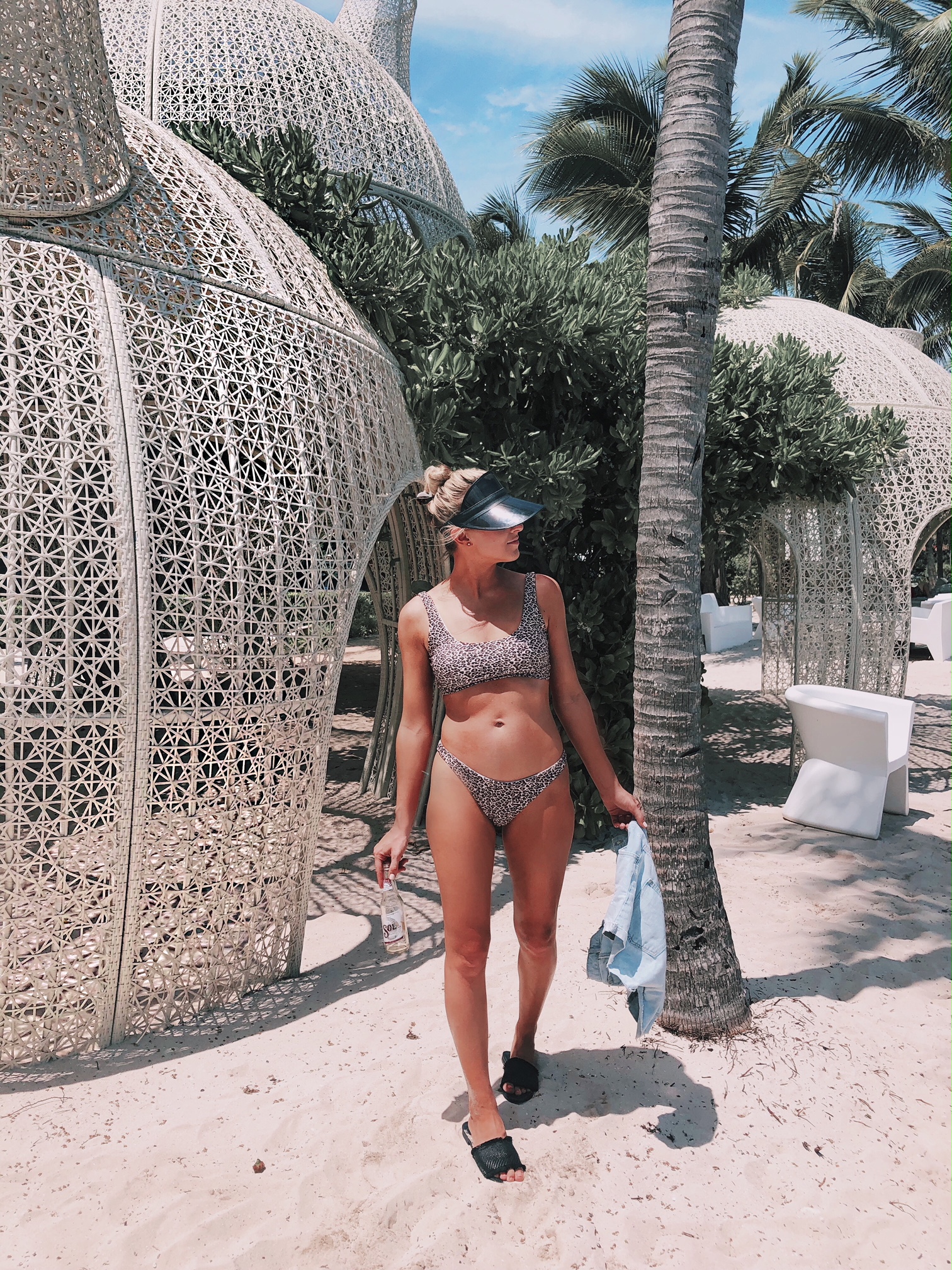 Hola! We are back from Playa Del Carmen *Kim Kardashian cry face* and as promised I'm here to link all of the Amazon swimsuits that I posted about in my stories while we were on vacation. Also, there are a TON of amazing splurge worthy bathing suits on sale right now at Revolve + Shopbop and I've rounded up my favorites at the end of this post. I'm all about splurging on the perfect bathing suit. Lastly, I do have a post in the works with recs + photos from our trip. I heard from lots of you on Instagram and it sounds like quite a few people will be honeymooning there soon! So, I'm excited to share all of my Playa favorites because we go with my family every summer.
Moving along to the Amazon swimsuits. These are perfect for vacation because let's be honest, we all want to wear a different suit each day on vacay. And since these are so inexpensive, you can buy 3 or 4 for one trip without breaking the bank. Amazon has a great selection of outrageously inexpensive swimwear. The leopard bikini I'm wearing in the first photo was a whopping $16 for both the top AND the bottom! I was pleasantly surprised to find that the quality was not awful. I mean for $16 I was expecting it to arrive already fallen apart and to fit terribly. But honestly, it fit perfectly and the quality was good; now don't get me wrong, you aren't getting a $200 quality bathing suit for under $20 here but the quality was definitely better than expected!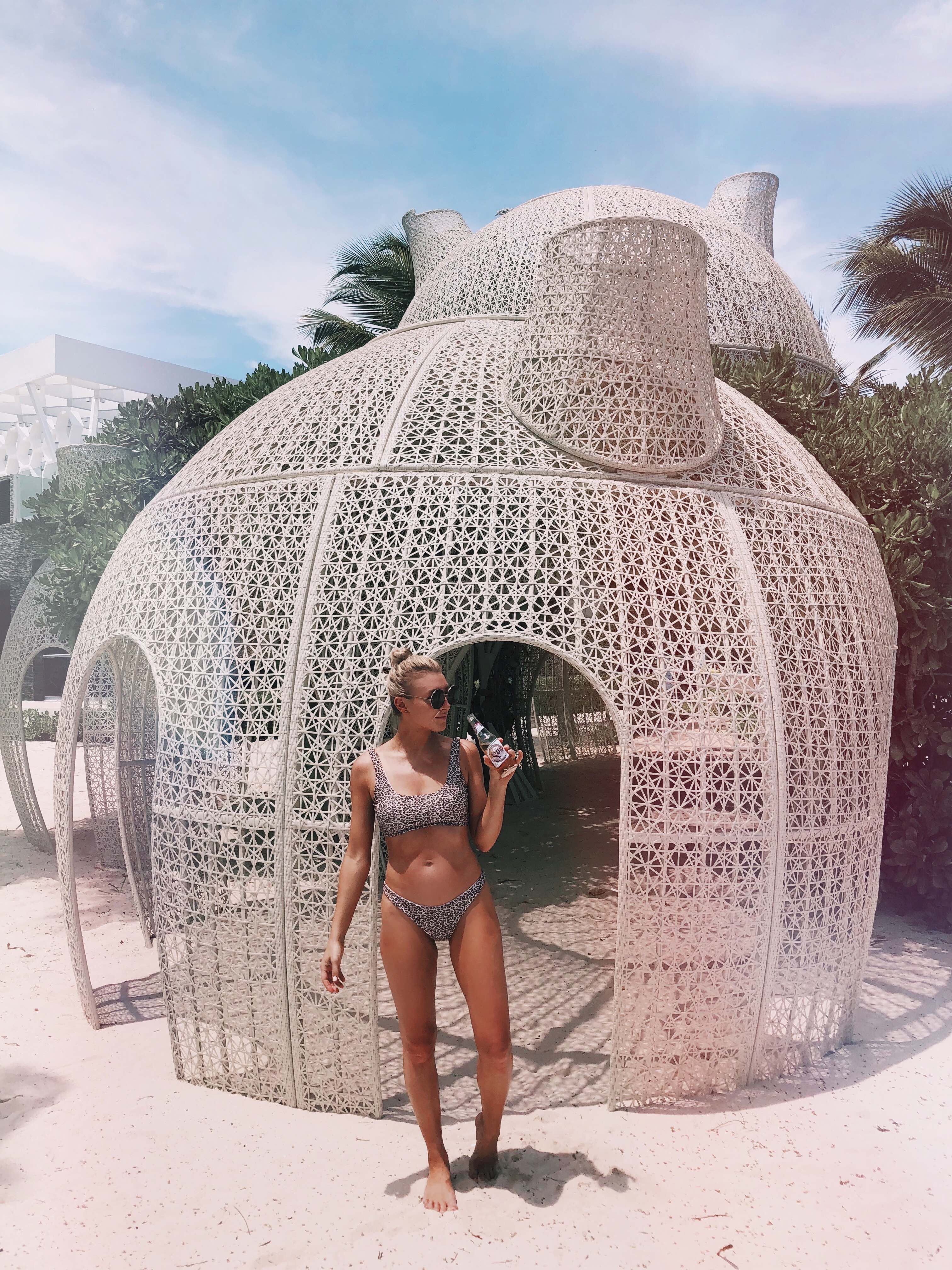 This leopard bikini was my favorite and goes VERY well with a spray tan lol (PS you'll notice I get whiter in each photo as my spray tan slowly wore off #woof). I am a tried and true Medium and that is what I ordered, it fit perfectly and I love the cut. The bottoms are cheeky but not as cheeky as they look on the Amazon model. Also, the inside of this suit is white and sometimes the edge on the top of the bikini bottom would fold over ever so slightly. It didn't bother me but wanted to let you know!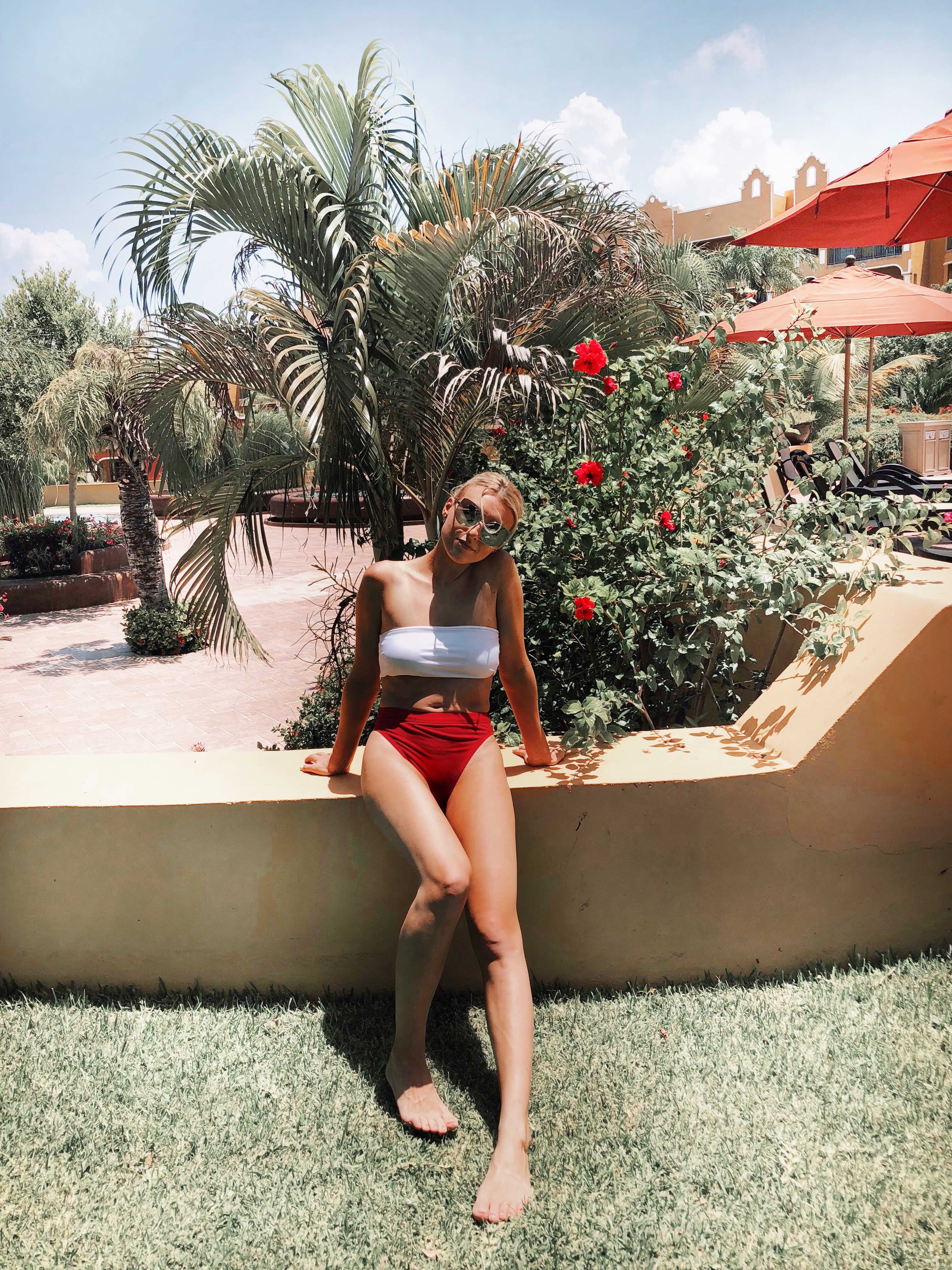 This was a mix and match situation! I mixed the top from this white suit with the bottom from this red one, I'm wearing a medium in both. I don't have a photo of myself in the red top or white bottoms but I did like them. The red top didn't have padding and I wasn't obsessed with how it looked on my post-breastfeeding mom chest but think it would work great on a "regular" chest, if you will. On the flip, I actually loved what the padded white tube top did for me up there! The white bottoms fit great and I LOVE the cut! However, I did not get the bottoms wet and can't comment on whether or not they become see through but the top did not. Note about red bottoms: the band is tight at the top!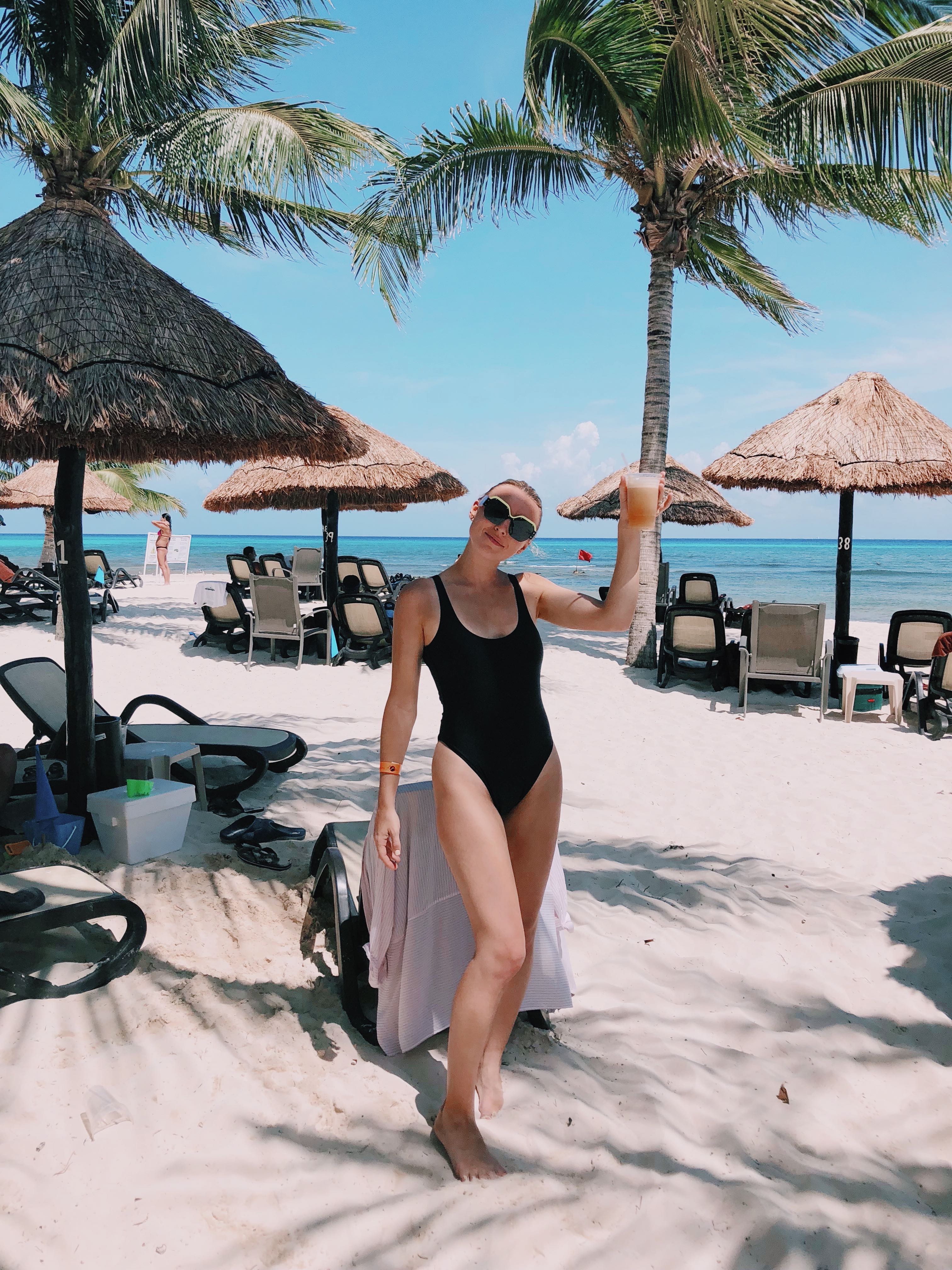 I would say this black one piece was by far the best quality. I have a similar one piece that I paid $100 for last summer and I can't tell the difference between the two. I was a little nervous that the cut in the front would be too low because it looks that way on the Amazon model but it wasn't at all. Wearing a medium and it fit perfectly! Also love the swoop back.
– SPLURGE WORTHY TWO PIECES ON SALE –
As I've mentioned before, I'm all about splurging on a good bathing suit. Especially if you have a mom chest and things don't fit the way they used to; if you find something that makes you feel amazing, BUY IT! However, sometimes bathing suits can be ridiculously overpriced so I like to wait until the end of the summer when all of the high end brands go on sale. That is happening now! Here are some of my favorite bathing suits on sale at the moment:
– SPLURGE WORTHY ONE PIECES SALE –