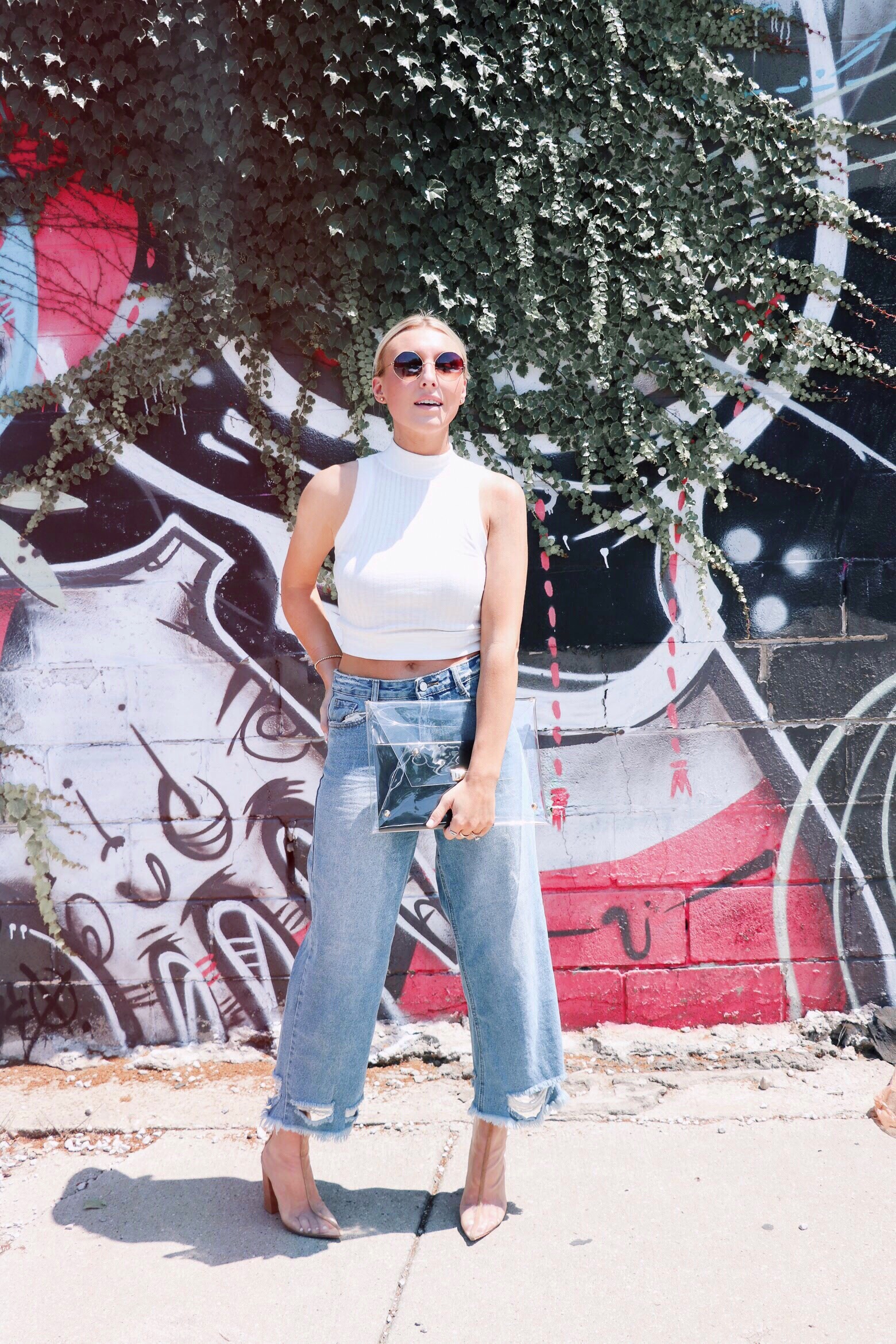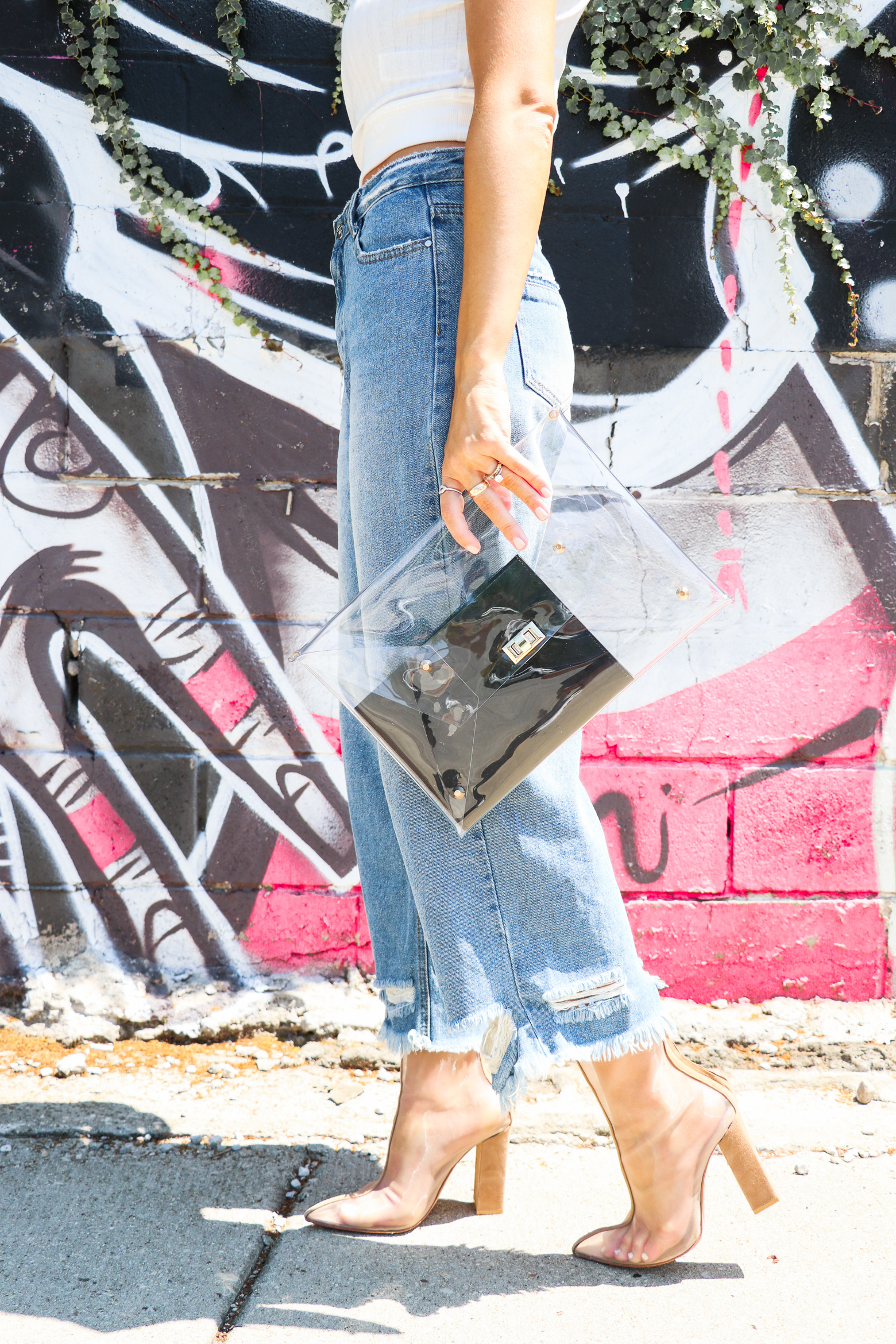 PVC, clear, transparent, plastic…
Call it what you will! But I'm super into "see through" handbags right now. This was a major 2018 summer trend alert that was all over the the runway last Fall. Now, as it goes, all of the affordable brands have come out with their versions of the designer beauties – and I'm not mad about it. About 5 months ago you couldn't even get your hands on a designer PVC bag because they were sold out even before summer hit. The clear Chanel backpack is a freaking dream and the now-unattainable-to-the-normal-person Celine shopper is being knocked off everywhere. Here are some of my favorite affordable clear handbags at the moment, and keep scrolling for styling tips!
( Images are clickable! )
Style it: stick a cute clutch or pouch inside!
Don't worry. No one is suggesting you just dump the contents of your purse into a clear bag and walk around in public. We don't need anyone seeing our tampons, gum wrappers, or old chapstick. The best part about this whole concept is that you can "dress up"the same PVC handbag multiple ways by tossing a different clutch or pouch inside each time you wear it. You can get creative and use a makeup bag, coin purse, even a nice shopping bag with a cute label. There is endless inspo on Pinterest for styling a clear handbag – have fun with it! Xx