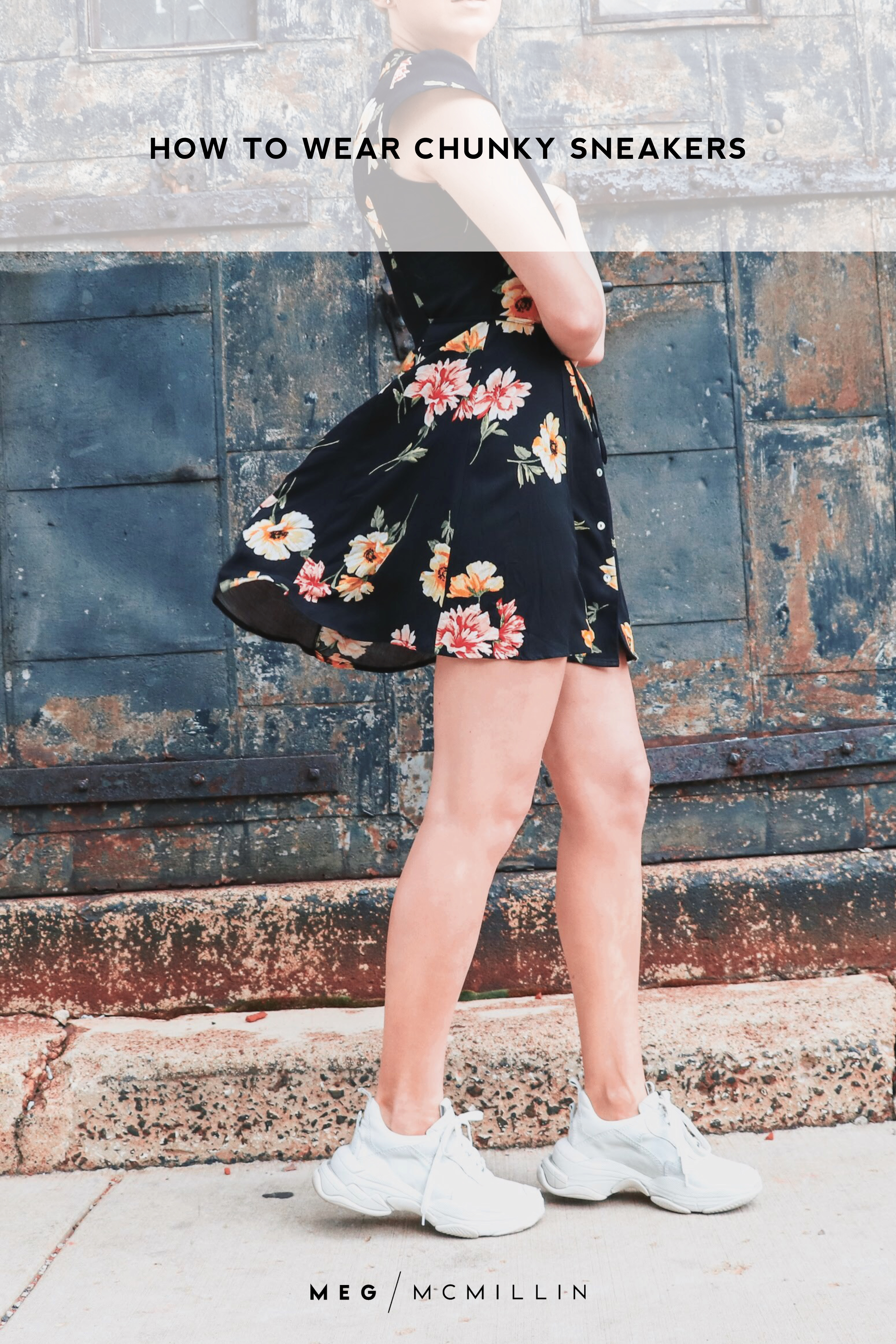 Why do I love chunky sneakers so much?
Call them what you will: dad shoes, moon shoes, just plain ugly, etc. I can't really explain it but the chunky sneaker trend is maybe one of my favorite looks to hit the fashion world since like, ever.  I'm pretty sure you either absolutely love it or passionately despise it. Right? Is there anyone out there who is indifferent? There is just something about them that I find so fun and exciting, they are almost like little structural pieces of art. However, I'm well aware of the fact that there are probably only a few people out there reading this who feel the same way. But that's okay.
I racked my brain and came up with a list of why I might be so attracted to them:
I feel like they instantly give an outfit a cool edge
I like bold fashion and seeing pieces from the runway worn IRL
They give you a few inches and sort of have that flattering "high heel effect" on your legs
I don't like to wear a lot of "fancy" shoes and designer sneakers are making it okay to wear sneakers everywhere with everything
How do you feel about this look?
As I'm writing this, a very style conscious friend of mine (you know who you are) replied to my IG story in which I'm wearing my beloved Jeffrey Campbell Lo-Fi's. He simply replied "no". I gave my phone screen the evil eye and told him I was shocked because – up until today (lol) – he was one of my most fashion forward friends and I thought he of all people would understand my passion for this trend! Since he is a total label snob (sorry but you are), I went on to list all of the major designers that are doing amazing chunky sneakers at the moment: Balenciaga, Louis Vuitton, Fendi, Stella McCartney, the list goes on. To which he responded "not all fashion is fashion, Meg." Which I do agree with at times, but not in this case. Byeeee.
After a viscous fashion debate that somehow ended on the topic of pizza, we agreed to disagree. But then I thought to myself "if even HE hates these then this post really has no chance." But here we are! I stand in solidarity with chunky sneakers. I would love to know, do you love this look or hate it?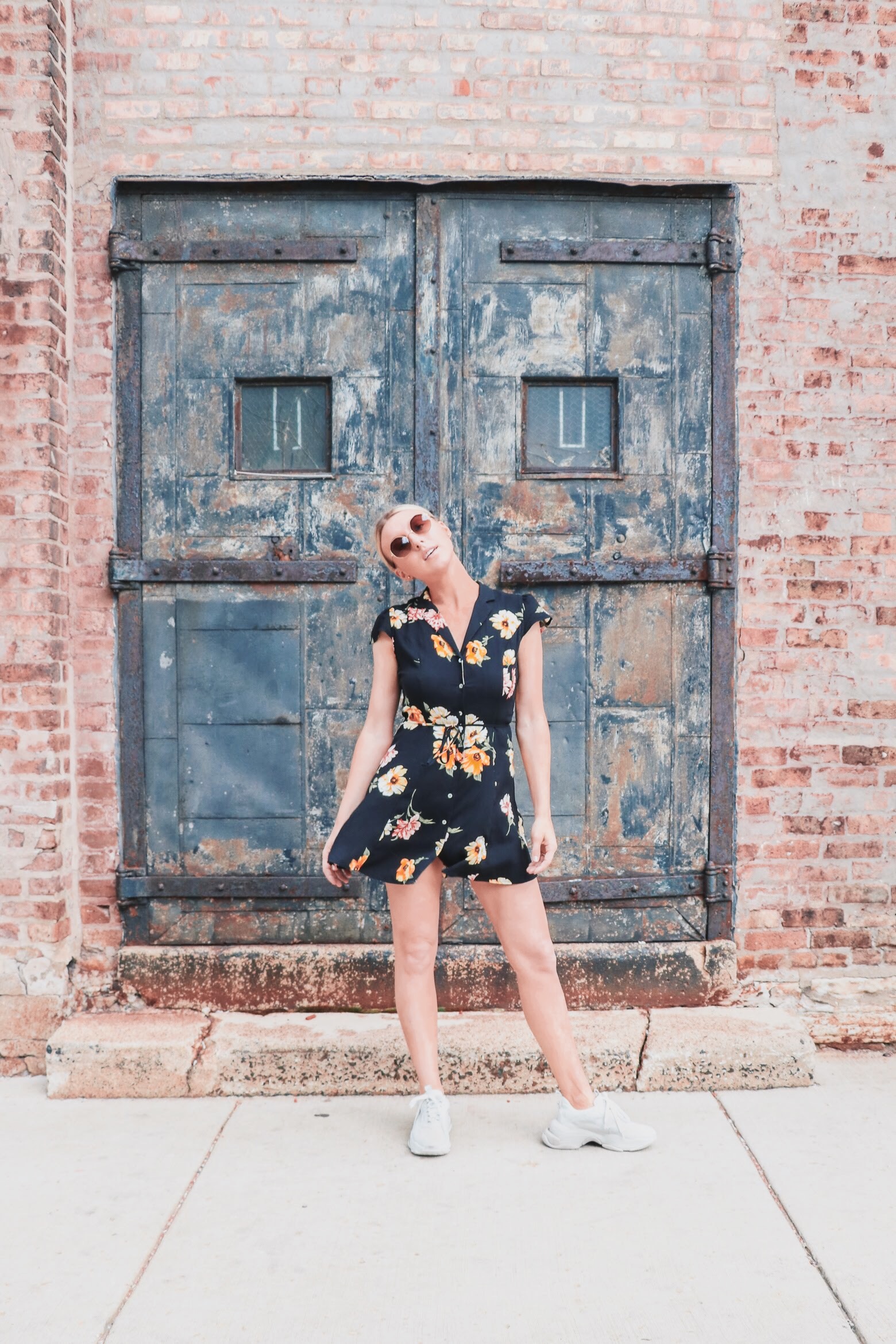 Here's what designer chunky sneakers look like:
BALENCIAGA
STELLA MCCARTNEY
FENDI
LOUIS VUITTON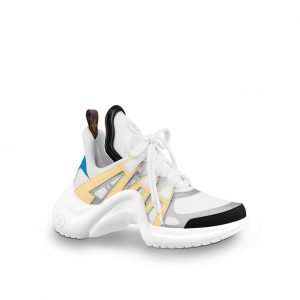 I mean. You are drooling over there, right???? Can you EVEN with what Stella McCartney is doing?!?!?! I die. I just die for those pink velcro babies. I know the prices on all of those are RIDIC though, so let's get to the affordable options that I honestly find almost just as amazing as the designer dream shoes.
My pick for the all-around best affordable chunky sneakers: Jeffrey Campbell
I am wearing the Jeffrey Campbell Lo-Fi's in this post, but my friend has the HDMI Platform Sneakers (what up Sami!) and the Wifi Trainers are an absolute spitting image of the Louis Vuitton's! My Lo-Fi's run a little small, I got a 9.5 which is exactly my foot size and I wish I had gotten a 10.
My pick for the best Balenciaga lookalikes: Ash
Now let's talk styling…
Okay, now that you've picked out your favorite chunky sneakers, let's talk about styling them. Honestly, you can wear them with anything and everything but I narrowed it down to three totally easy options for you guys.
1. cropped jeans + tucked in t-shirt + belt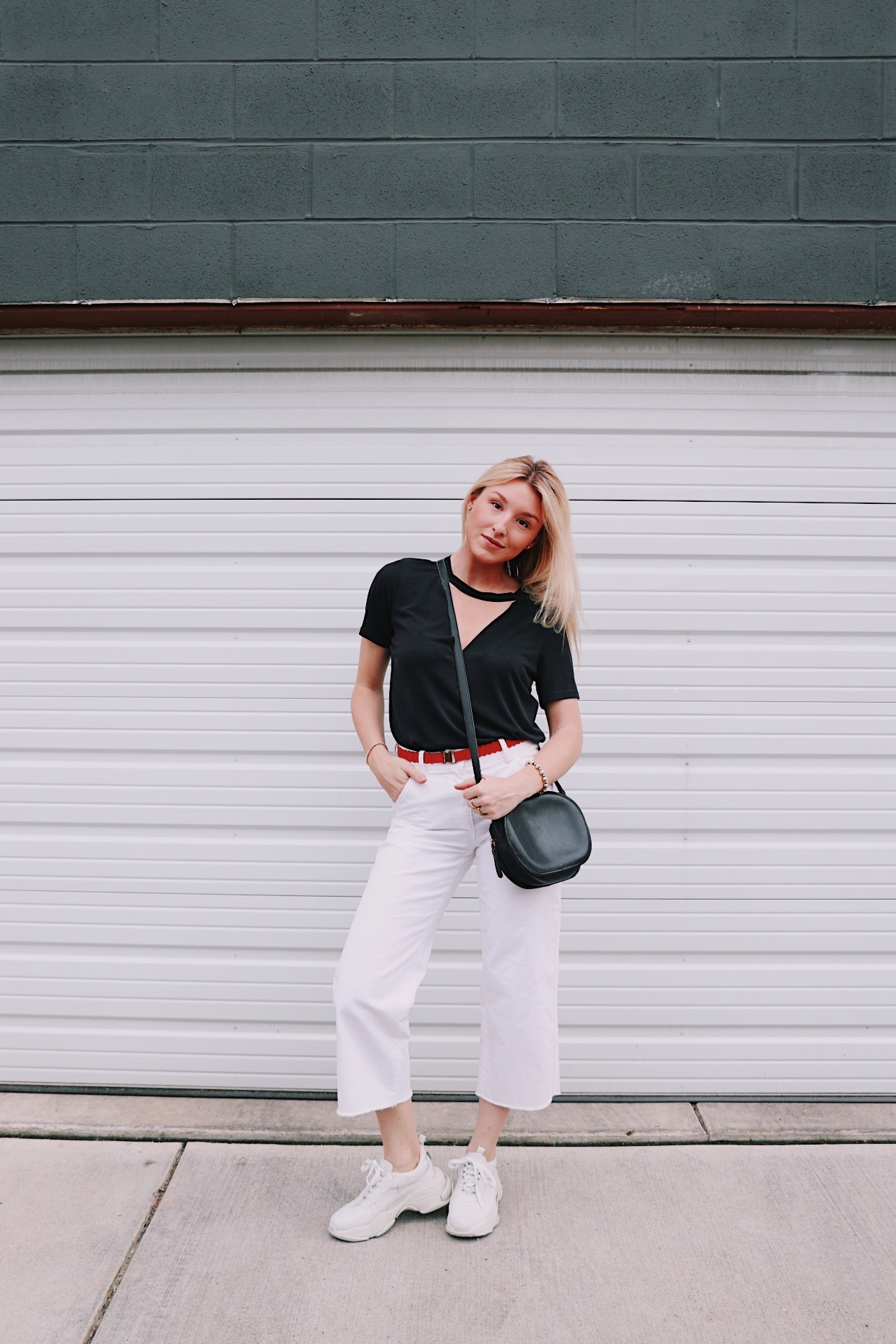 2. jean shorts + blouse + ankle socks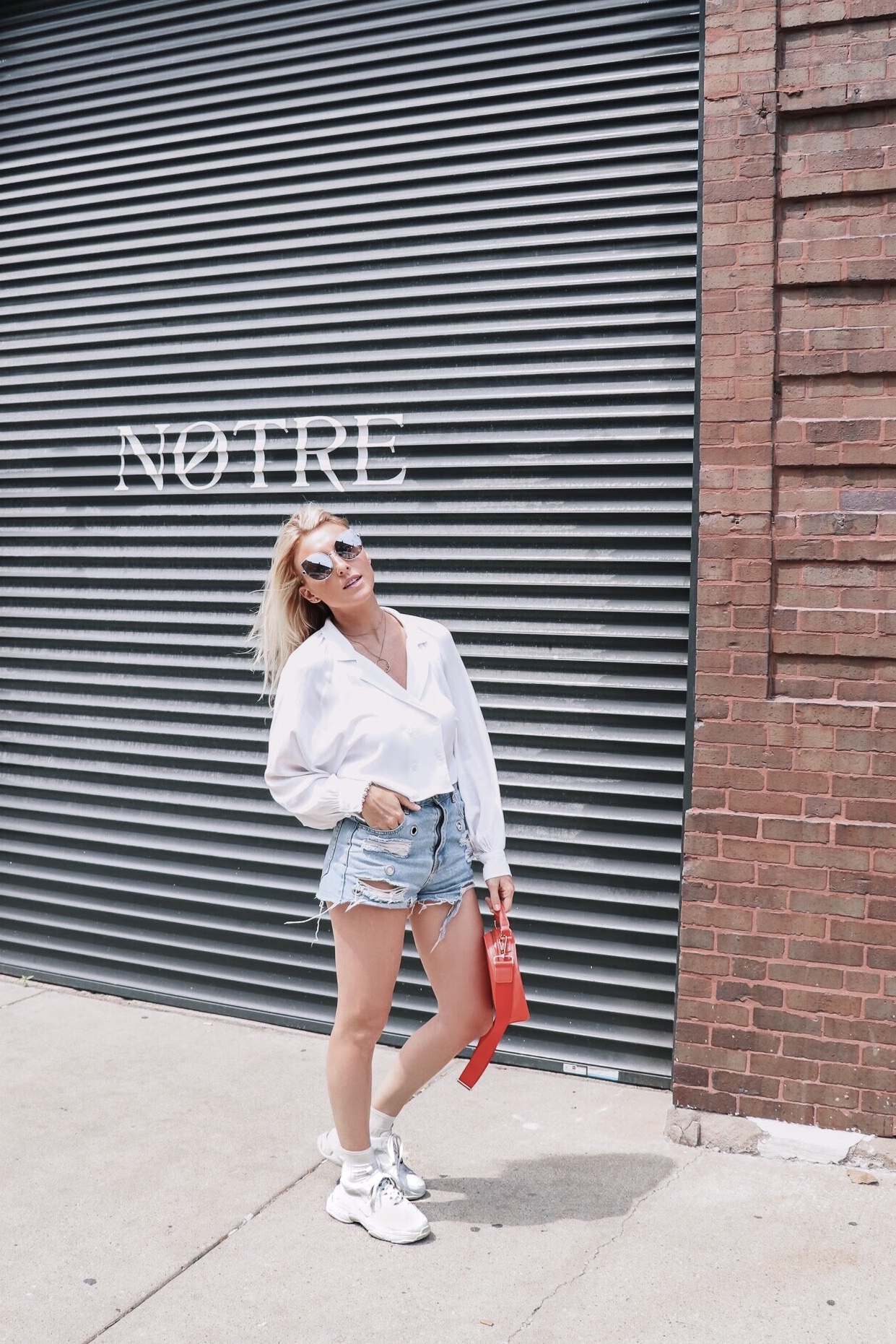 3. short + girly dress