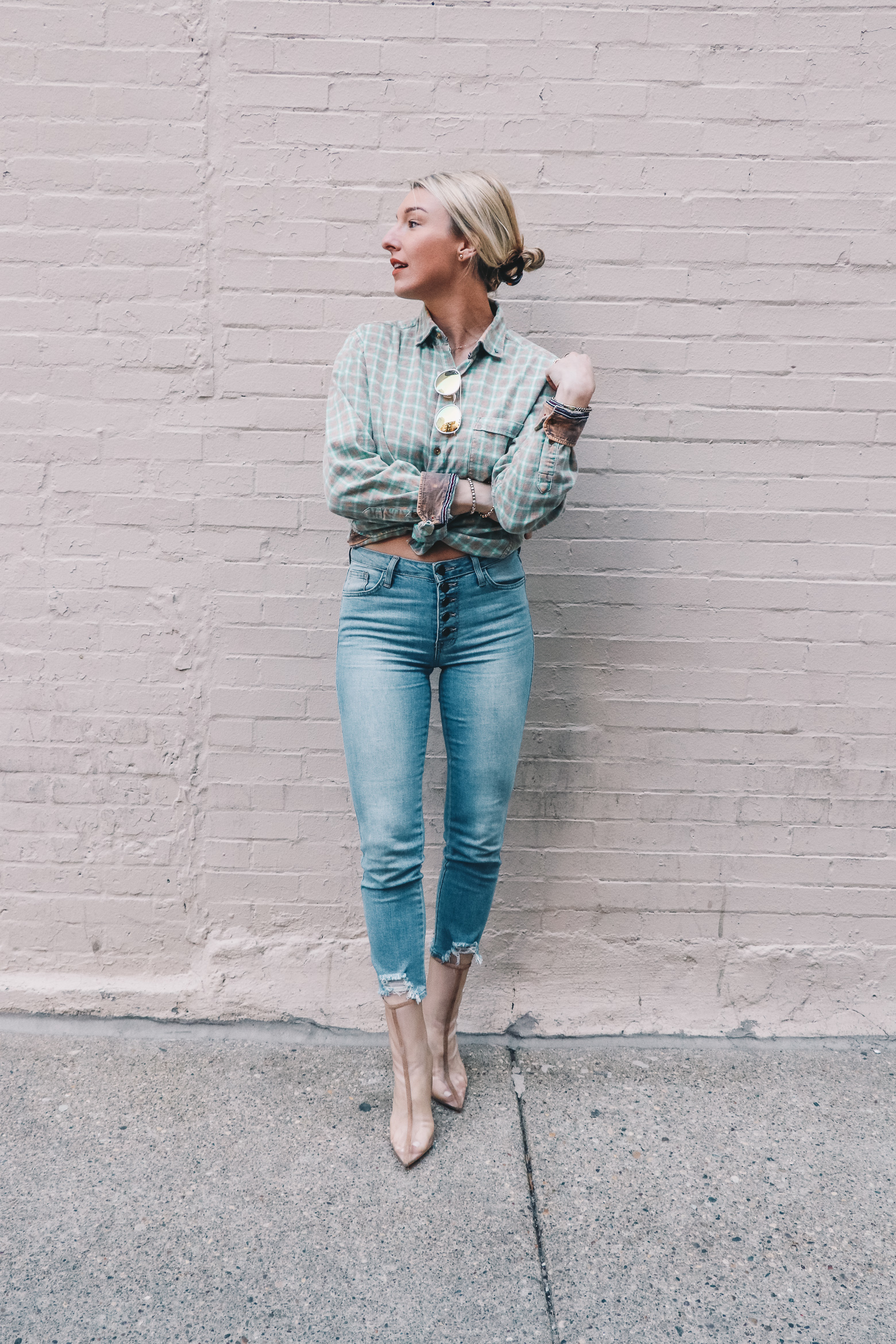 If you follow me on Instagram, you probably saw that I did my first IG "takeover" the other week for a jeans company called Just Black Denim. It was so much fun! I have known about + worn + loved  JBD for a while now and was so thrilled to partner with them. Their jeans are AMAZING and at such an affordable price point! Which, barely ever happens. As we know.
The fit is SUPER stretchy yet they are still structured. Which is rare in the jeans world. They hold up really well and they do NOT get all loose and stretched out after a few wears (I hate when that happens with jeggings or overly stretchy jeans). I have a few friends who swear by JBD and say they are the only brand that fits them just right. They have a lot of high waisted cuts too, which is an absolute must for me. ALSO! You get to size down (because of the stretchy fit) and I love when that happens because it makes you feel like you've lost weight and deserve a new pair of jeans. Win win.
They are not available for purchase directly off their site but a TON of boutiques carry them and I have listed a few below!
You can shop Just Black denim online here: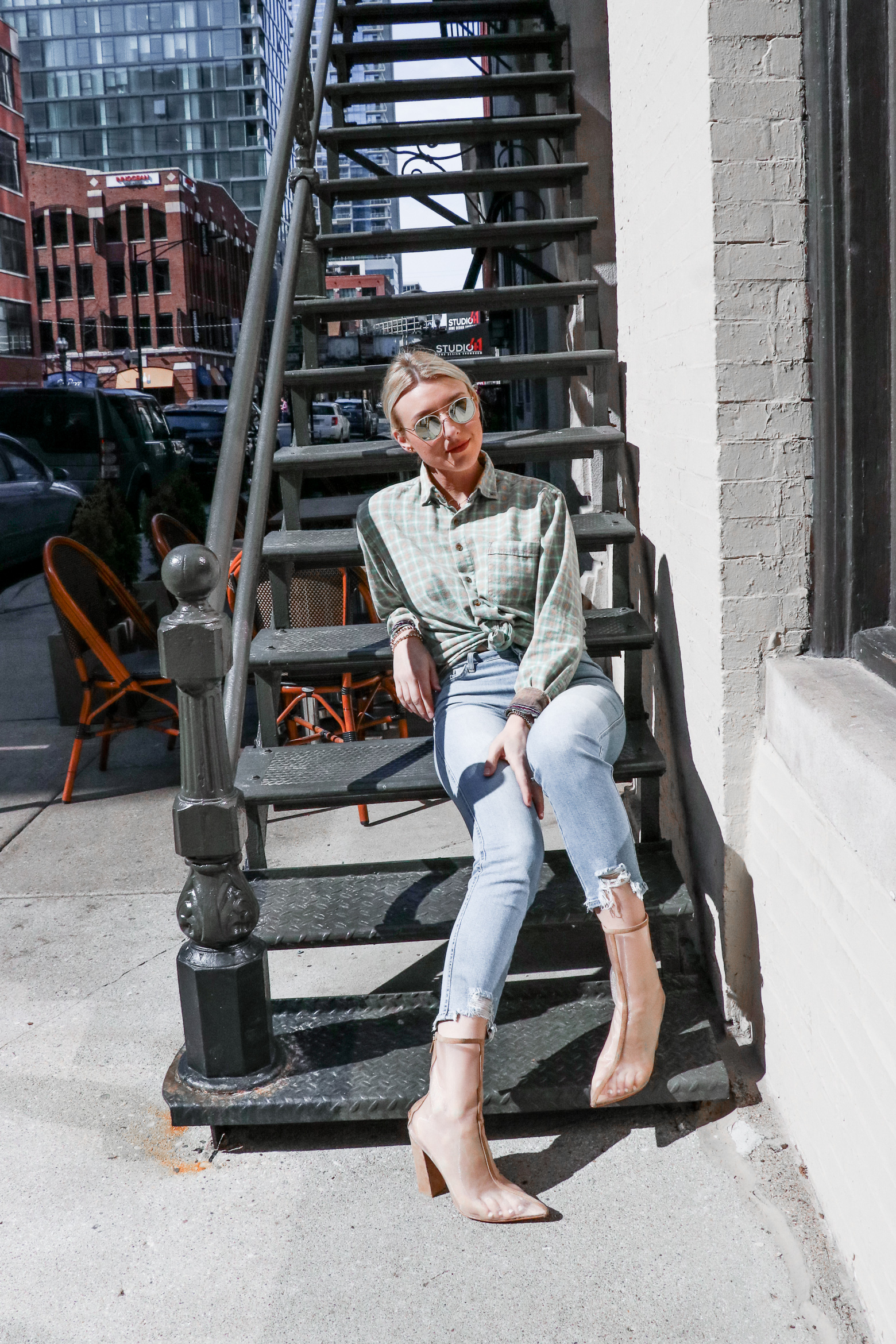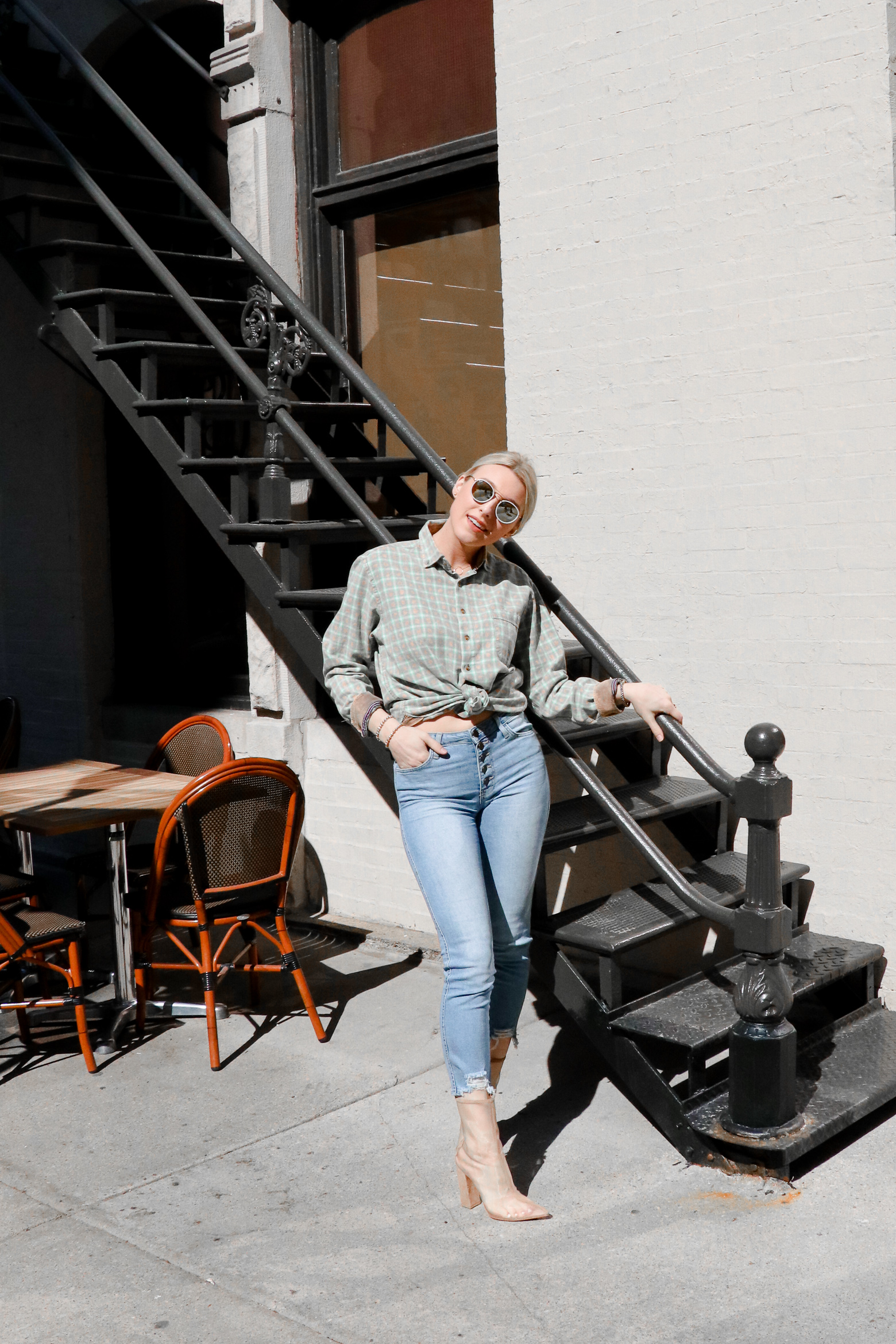 2. Ella's Kitchen Organic Aloe Water Juice Boxes
These are awesome. And this is not sponsored at all, they have no clue I'm writing this. I am the sugar police when it comes to James and I was so thrilled to find these juice boxes at Whole Foods. I have NO guilt giving them to James because there is only 4 grams of sugar per box! There are absolutely NO "natural flavors" (which by the way is a fancy way of saying: chemicals) or added crap.
The reviews on Amazon crack me up! People are complaining they "taste watered down", well DUH that is the freaking point! Why would I want to give my toddler something super sweet?! I'm basically looking for mildly flavored water when it comes to James, I don't want to worry about his teeth rotting out by age 3 because brushing them is literal hell. Also, to a toddler who doesn't know what something really sweet tastes like, these are amazing. James is obsessed.
We are getting our rooftop set up this weekend because: FINALLY WARM WEATHER IN CHICAGO. And, I'm currently obsessed with shopping for outdoor poufs!

Inglesina sent me their Zippy Light Stroller for us to review and after using it the past couple months, I must say I really love it! It is the perfect second stroller and is holding up really well on the city streets. By "second stroller" I mean something that is a bit smaller + more compact + perfect for walks to the park and quick trips. I think it's good to have a "main" stroller for big trips and more extensive walking hauls, and a second stroller for daily use. The Zippy Light is fast + easy to assemble and fold back down (can easily be done with one hand while holding a giant + squirmy toddler), I love the design + color choices (I obviously chose the neutral "desert dune" shade), and James really loves riding in it!
5. Urban Outfitters "Urban Renewal" Line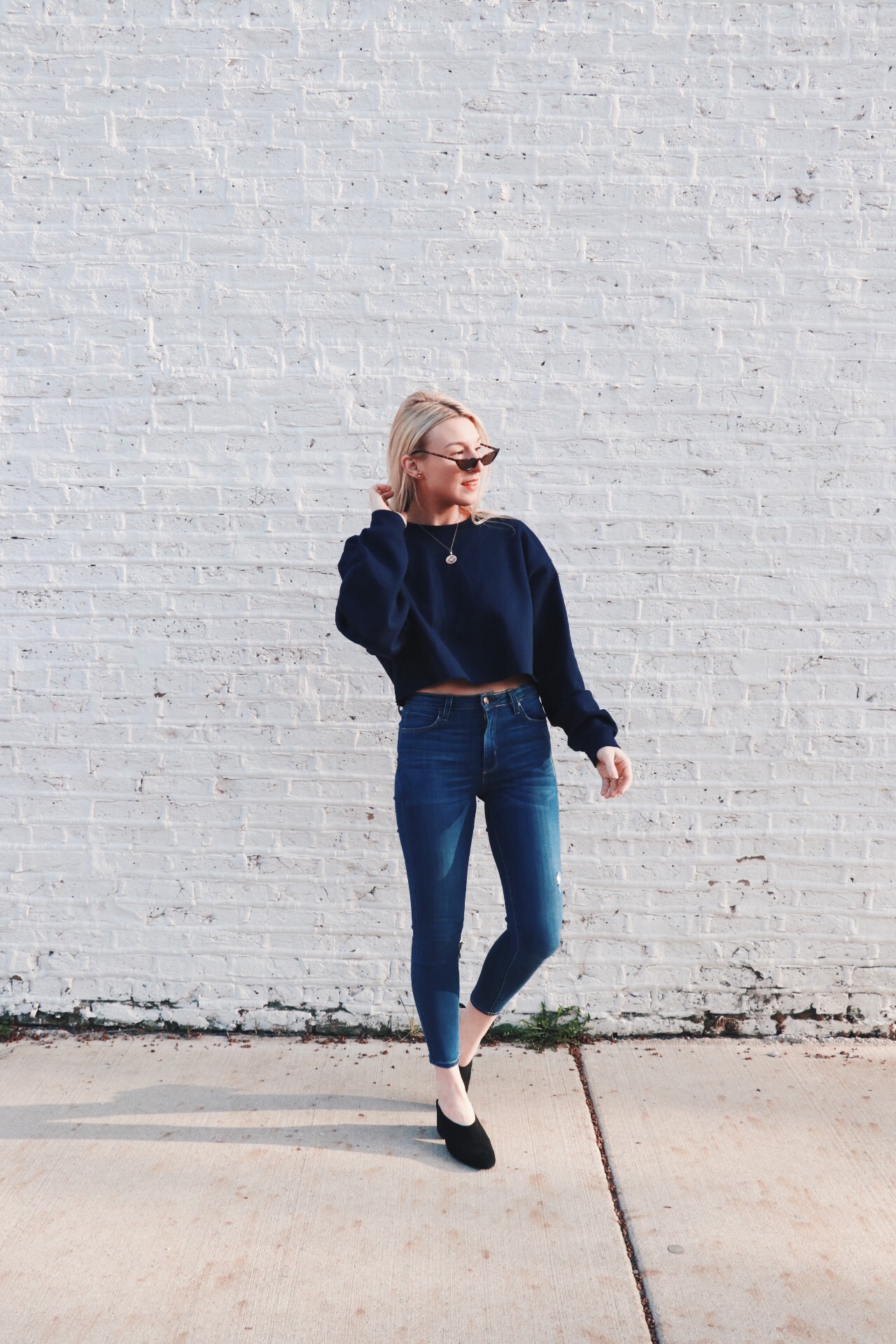 I am OBSESSED with the Urban Renewal line from UO! I'm taking this directly off their site but the whole line is:
Vintage: no two pieces are alike.
Remade: designed by the UO Renewal team, made in the USA from vintage, dead-stock, or surplus materials.
Recycled: Up-cycled vintage reimagined the UO team.
I went into an Urban Outfitters the other day and hit the jackpot in the sale section. The flannel I'm wearing in the beginning of this post was one of my purchases, as well as that navy sweatshirt above. No two items are alike, so unfortunately I can't link mine, but below are some other pieces I love!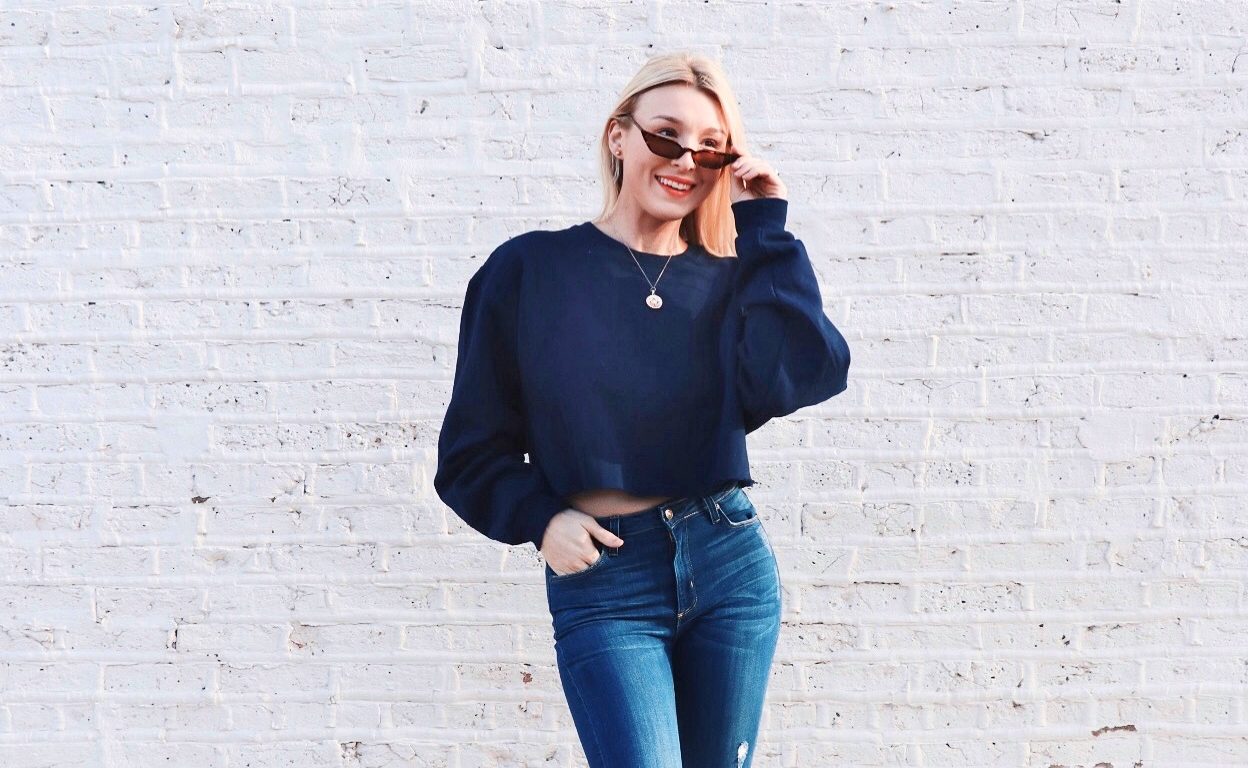 – SHOP THE POST –