– SHOP MY LOOK –
1. side stripe jeans
It's no secret I love fun + unique denim. Side stripe jeans are currently all the rage and I've been pinning the crap out of them lately! See Pinterest inspo here, here, here, and here. There are a lot of expensive ones out there but Urban Outfitters has some really cute affordable side stripe jeans at the moment.
All of the celebs are wearing the black and red Rag & Bone jeans (which you can actually get on major sale here in a few select sizes) but you will find me in these less expensive duplicates from UO! They are VERY high waisted (which I love) and they fit true to size, I am wearing a 27.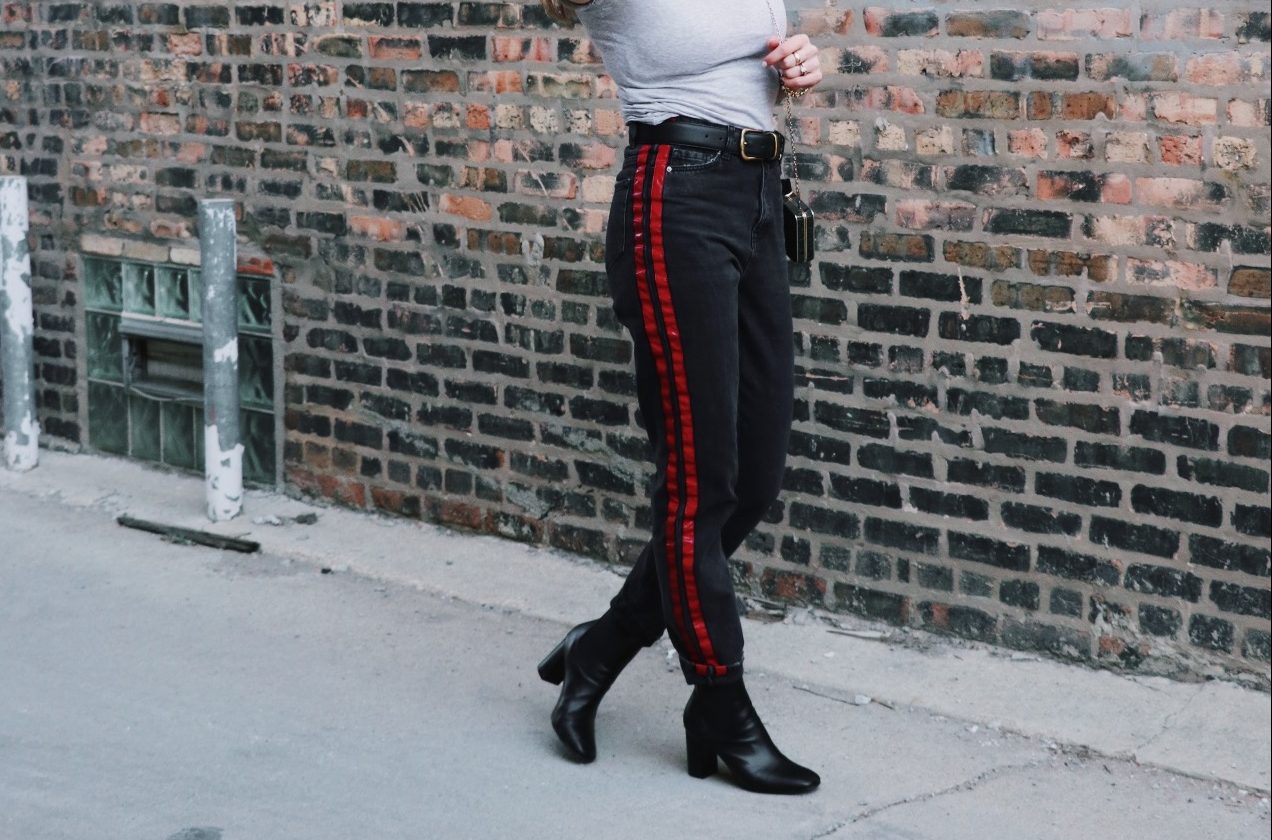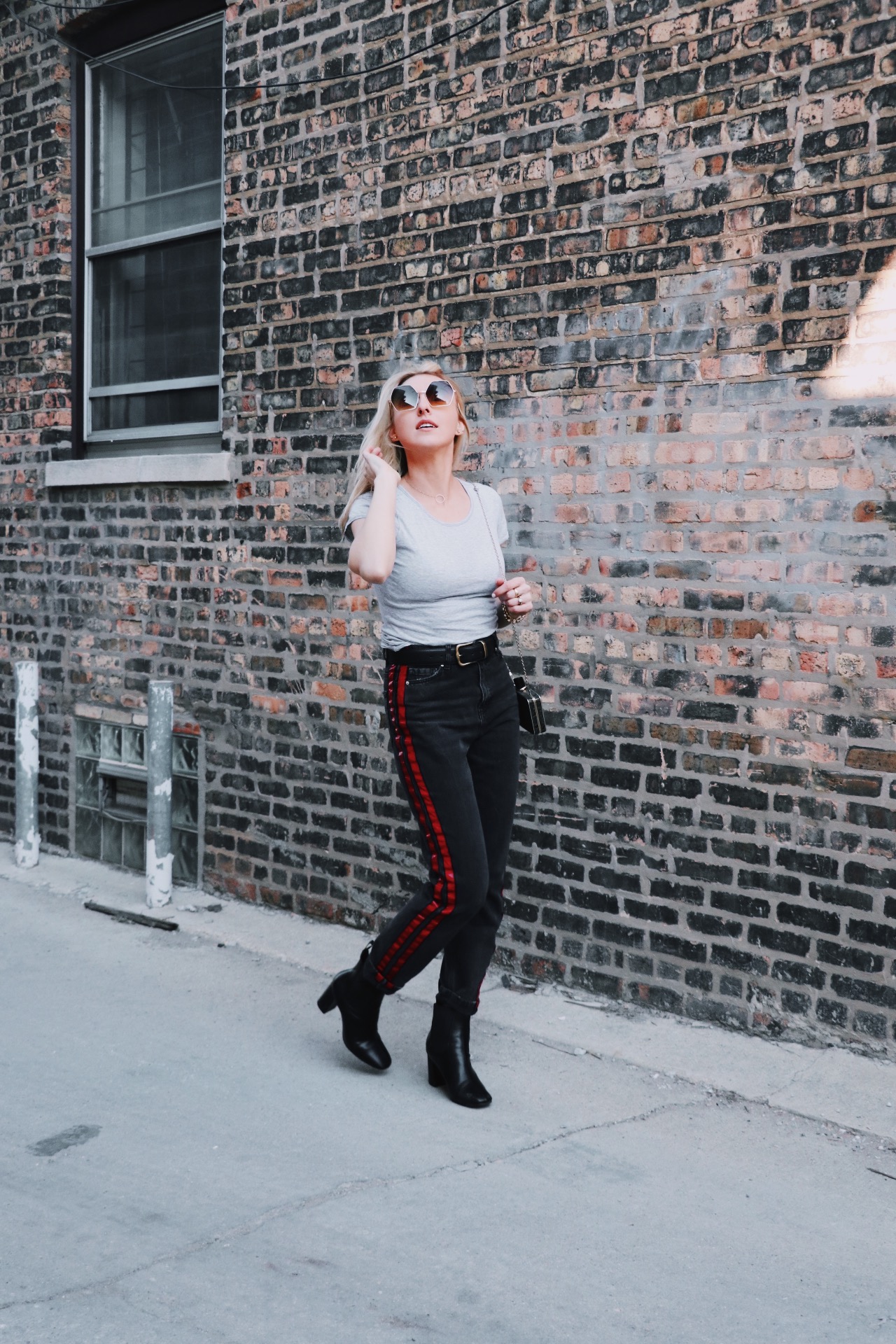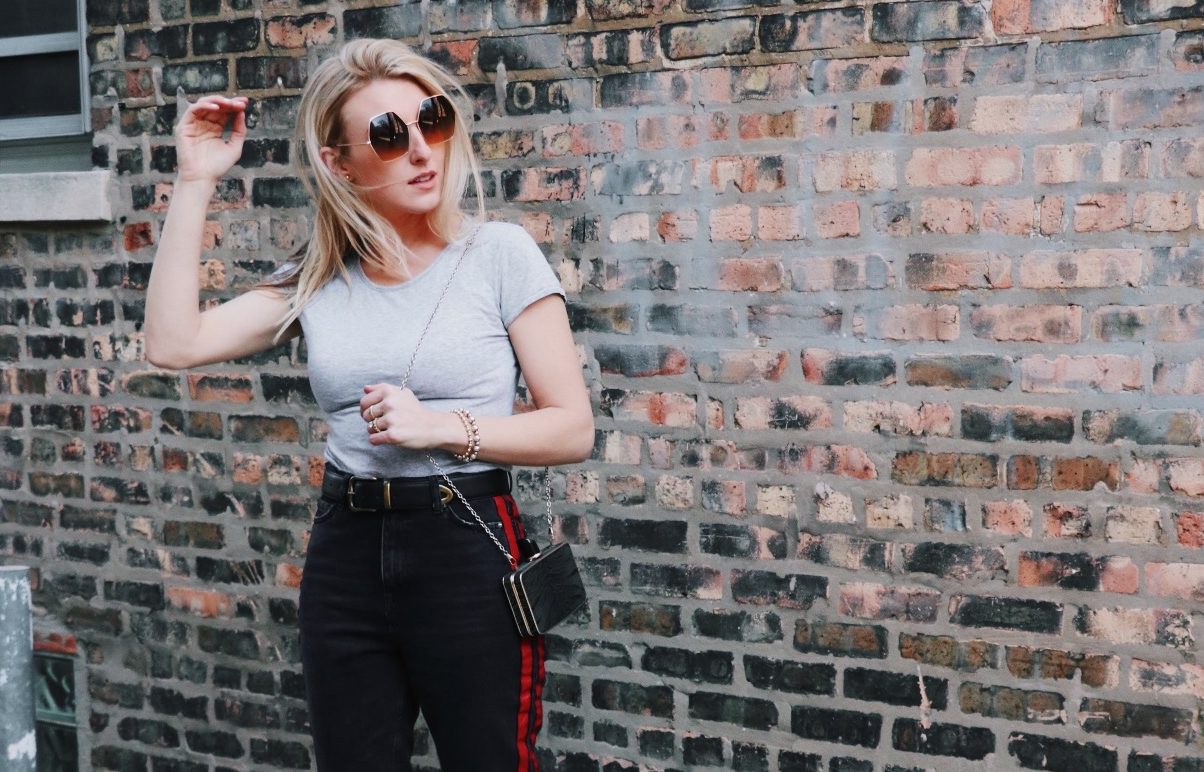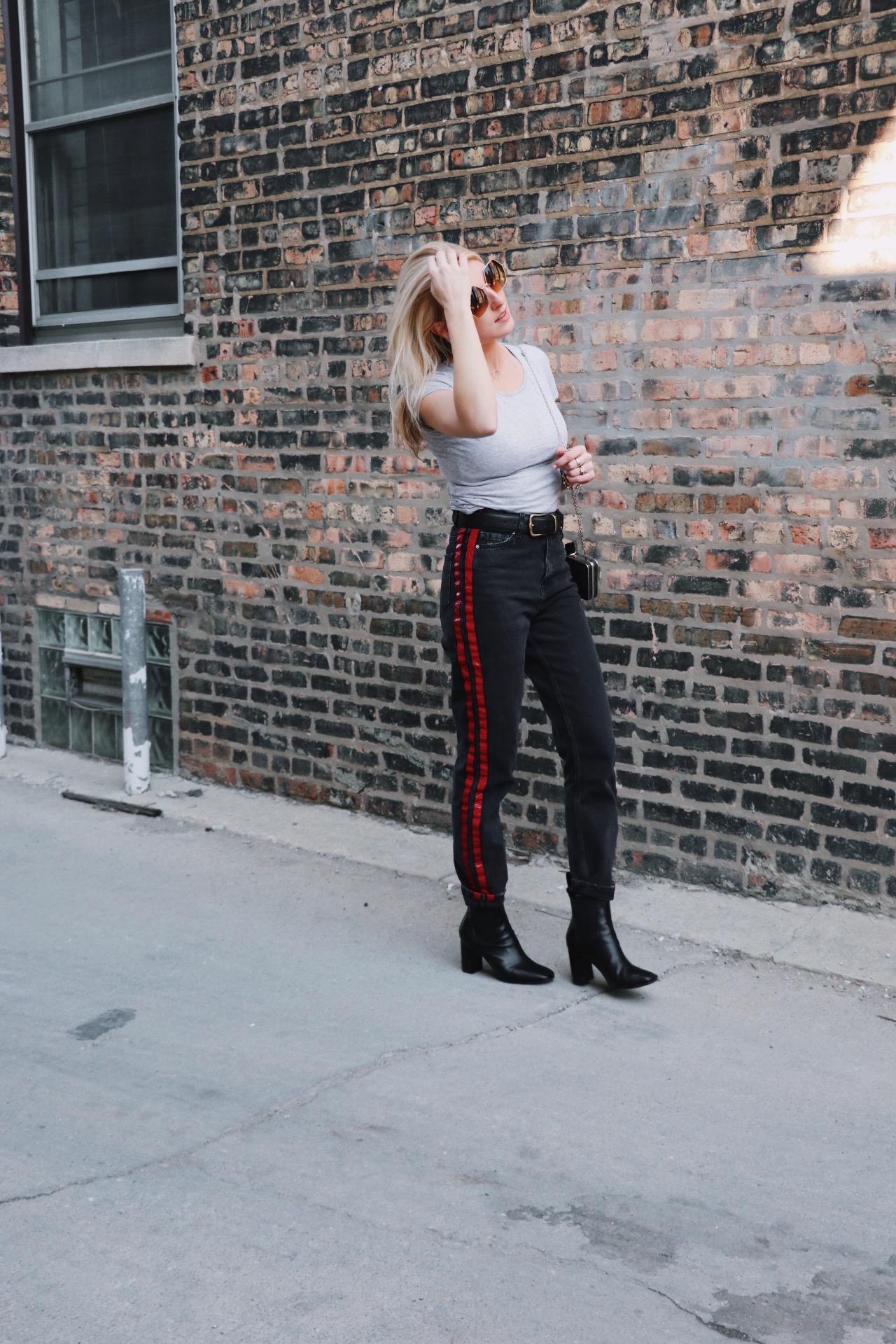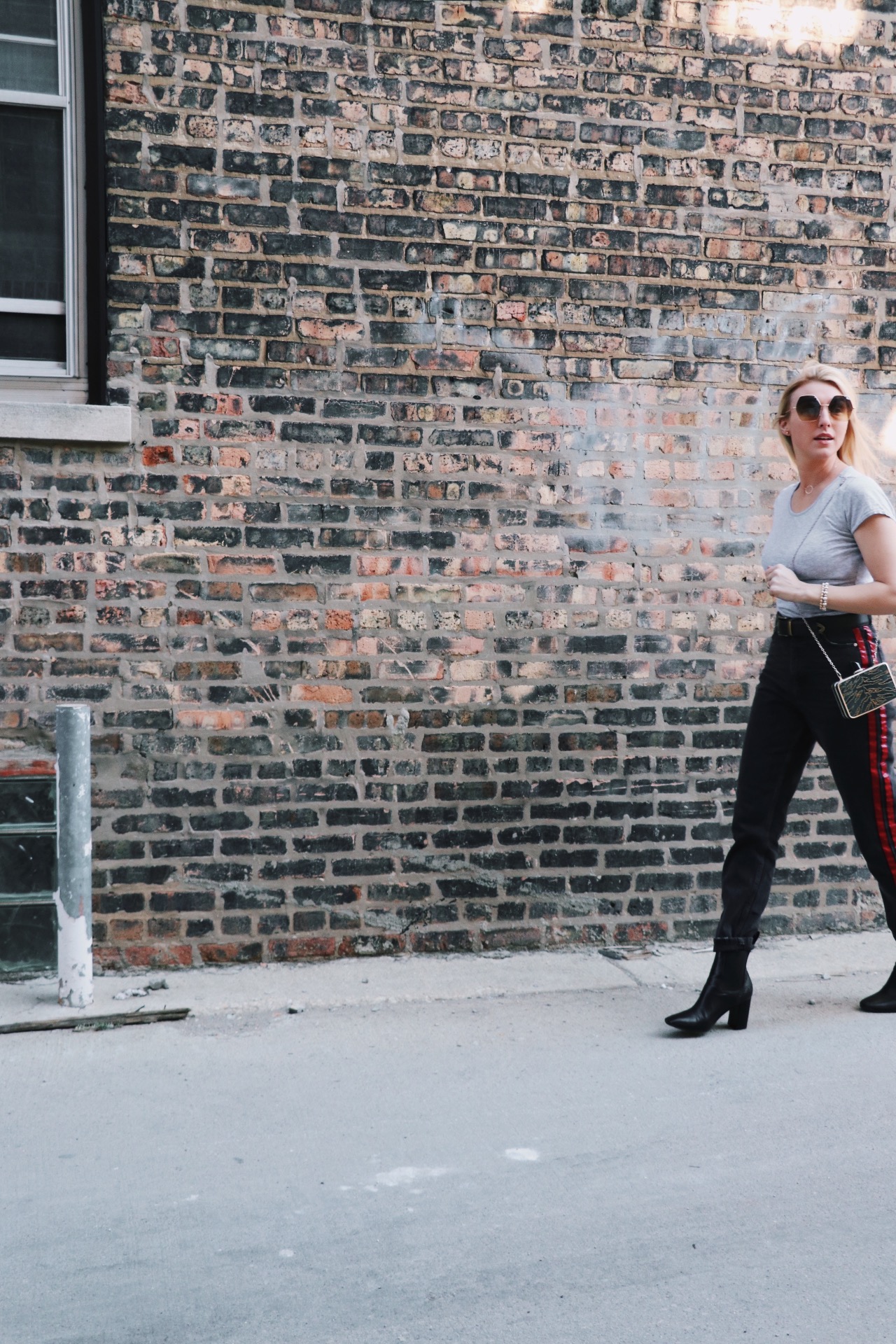 2. clear heels for wedding season
Currently obsessing big time over clear shoes (lucite, PVC, plastic, whatever you want to call them). I haven't decided on a pair yet – torn between these and these – but I will for sure be getting a pair. I feel like they are PERFECT for wedding season! Such a fun/stylish way to up your wedding guest style game.
If you follow me on Instagram, you probably saw me make these cheesy zucchini breadsticks with James the other day in my IG stories. SO EASY! And he loved them! Kyle and I agreed they actually kind of taste like pizza bread. I made Greek yogurt ranch to dip them in!
Greek Yogurt Ranch
Greek Yogurt

Garlic powder

Salt

Oregano
4. fancy hair clips
If you know me, you know that my hair is in a clip 90% of the time. So, the fact that "fancy" hair clips are now in style, is super exciting to me. I know dropping $44 on a hair clip sounds INSANE, but I love that one so much and am actually considering it because I will honestly use it every day. Thoughts?? Am I crazy?? Also, this is only $2 and I'm not totally sure how to use it but I'm obsessed with how it looks on the model! Here some more cute ones…
You probably recognize these photos from our giveaway post! I am IN LOVE with this clothing organic brand Burrow & Be. They sent James & Blake the most adorable outfits (James will be wearing that cardigan for Easter Sunday!) and they also have the cutest organic bandana bibs, washcloths, and swaddles! Their prints are so unique and precious, this is honestly the perfect baby shower gift if you want to go off registry and get something special!