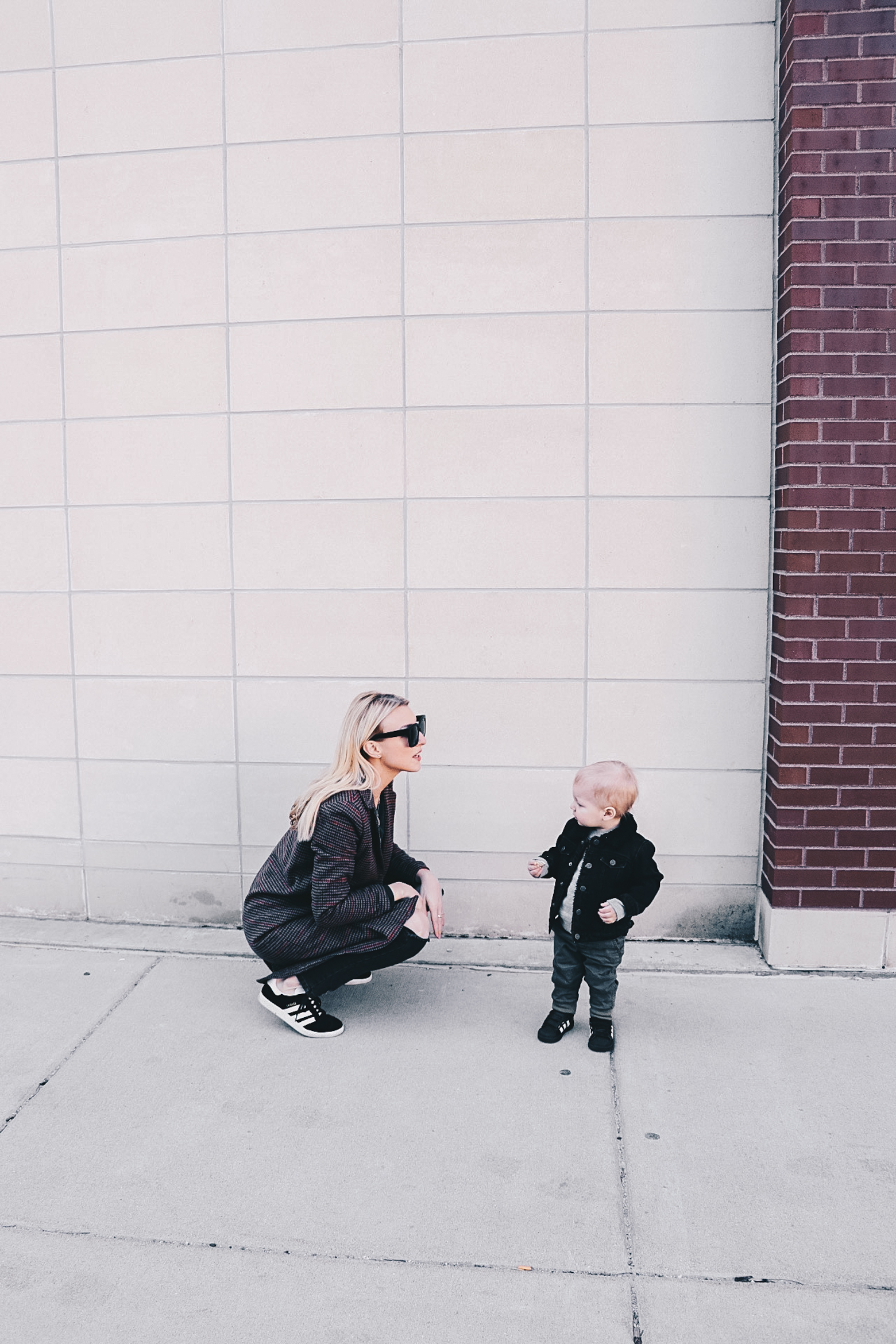 – SHOP OUR LOOKS –
Happy almost Spring! Can't believe Winter is finally starting to think about coming to an end (so I hope). We are starting to get pretty stir crazy over here.
Here's whats going on with me.
AGING
Guys, I turned 30 a couple weeks ago. I know it's not THAT big of a deal, but it really does kind of feel sad/weird to have officially exited my twenties. However, whenever I get emo about it, I just remember what a woman I used to nanny for said to me in college:
"Your 20's are the worst, you are broke, confused, and have no clue what you're doing. Your 30's are the BEST because you know who you are and who your friends are. And your 40's are great too because you finally have real money." (LOL)
So, apparently it only gets better from here! I will say that as much as I miss how it sounds to be able to say I'm in my twenties, I do feel like for the most part they were pretty rough. At the age of 30, I really do feel like my sense of self, my friendships + relationships, my values, are in such a stronger and more mature place than they were a few years ago. And I like knowing that with age, all of those things will continue to grow stronger.
WEARING
I just bought some red sock boots that I'm OBSESSED with. I got mine from Target, and the quality isn't bad at all, but I've already worn them so much that I sort of wish I invested in a pair that might last longer! Like these these Steve Madden's. I had no clue that I would be wearing them with EVERYTHING. They are so much fun to style!
BEAUTIFYING
Lately, I'm swearing by this W3LL PEOPLE foundation stick. I've been on the hunt for a good under-eye concealer to help with my bags, and I have finally found it. I never had bags before having James! And now they are so bad. I thought they would go away once I went back to getting regular sleep after his newborn phase but – nope! TG for this cure.
READING
I am currently reading No Drama Discipline. And loving it. James becomes more of a toddler each day and I'm finding lots of answers to a lot of my questions about how to handle some of his tantrums. I really like the philosophy behind this book which is basically: discipline should be a positive learning experience for children, not about punishment and shame.
There is also another book by the same author called The Whole-Brain Child, which I plan on reading next!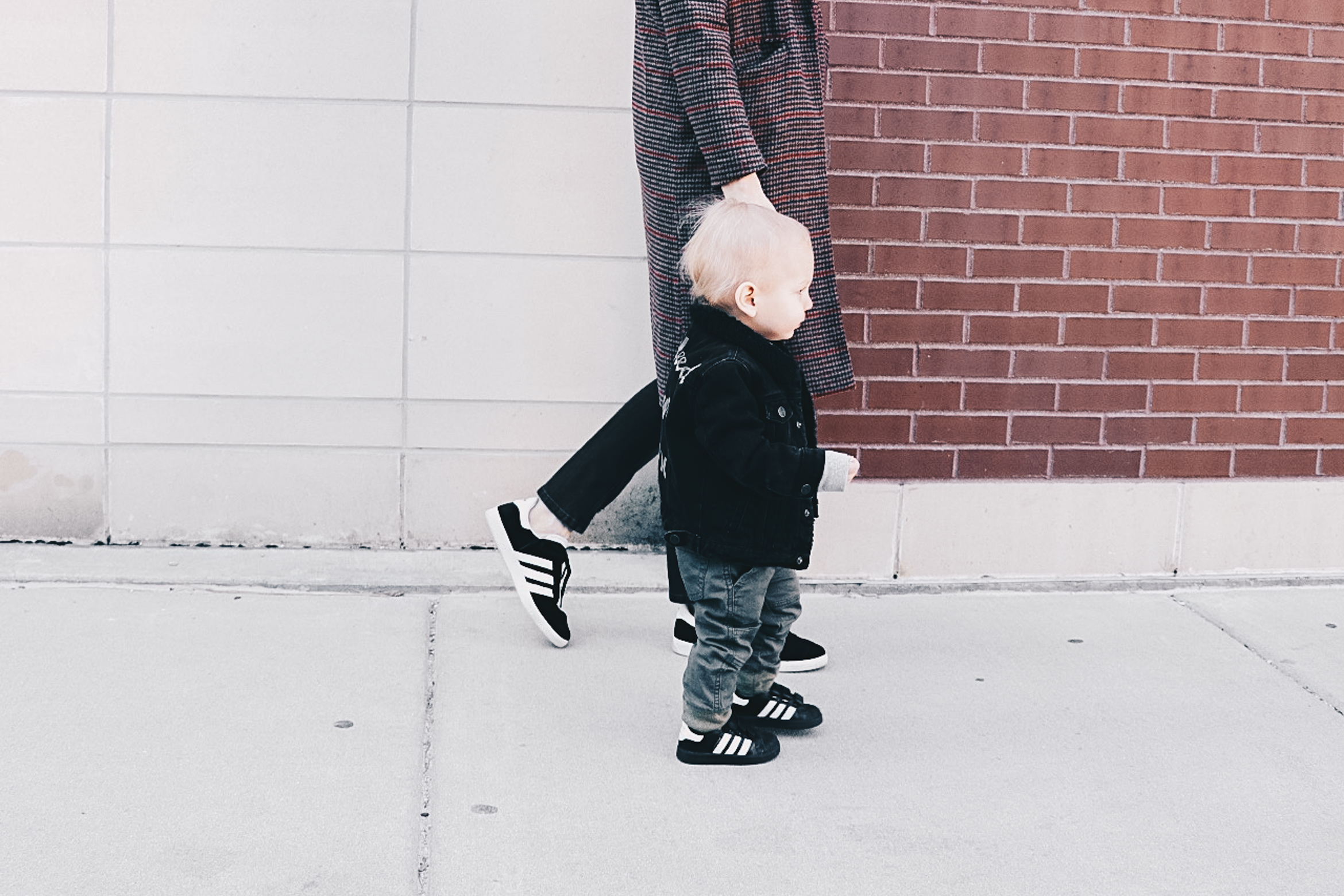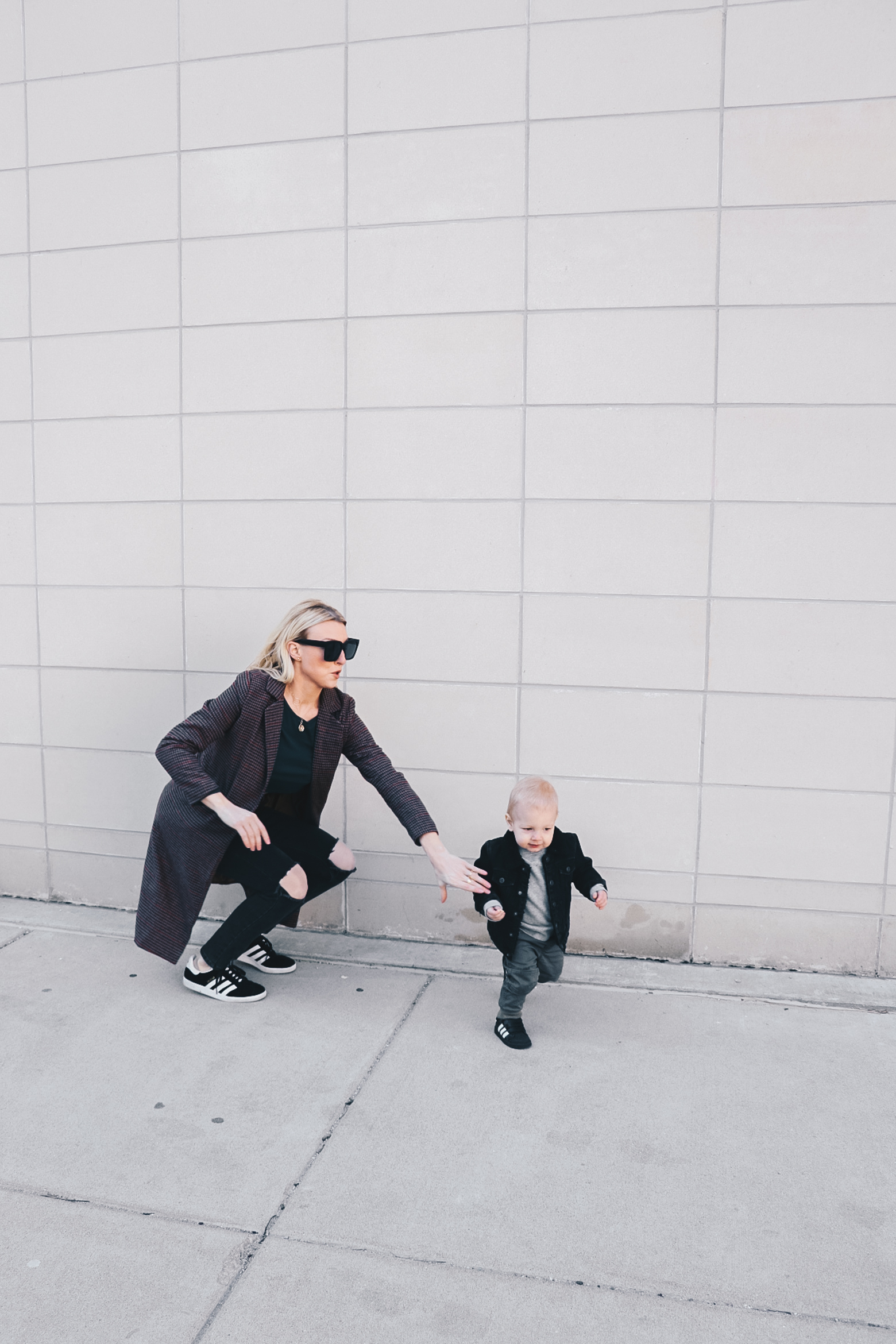 Here's whats going on with James.
LOVING
Sitting on "big" chairs, running away from me, climbing on everything, KEYS and pretending he is locking/unlocking doors, and playing his guitar (still). He is also currently obsessed with playing in the dark (?!) he likes to bring us into his room, close the door, turn the lights off, make us sit behind the chair, and play peekaboo in the dark with him. Is that normal?! Lol.
He is also obsessed with making me make all of his stuffed animals talk. Elmo, his Beanie Baby monkey, and his teddy bear (that he calls "Bo") to name a few. He cracks me up all day long.
SAYING
He started saying "Happy Birthday" – pronounced: hap bat-day – around my actual birthday but now he just says it randomly and it's the best.
He also says "Happy Valentine's Day" – pronounced: on-tahn day.
"I love you" pronounced – ah-view.
"Night-night"
"Oatmeal" – pronounced: ohhh-meal.
"Cracker" – all day, every day.
He just started saying "ba (large pause) nana" for banana instead of just "nana".
Cookie monster is = MONTAH!
WEARING
Right now I am obsessed with dressing him in the Afton Street line from Target. It is pricier than Cat & Jack but it's a lot trendier and the quality is awesome. Super soft. It runs really large too which is great! Also, bonus: the whole line is totally gender neutral. I just bought him this little sweatsuit and it is giving me full on Yeezy Season vibes.
DOING
James is still loving Mr. Dave's music class (we go once a week). And I signed him up for a "creative movement" class at a play center near us and he LOVES it. They do stuff like marching, rolling, dancing, mini-obstacle courses, etc. We call it "class" and he gets so excited whenever I tell him we are going.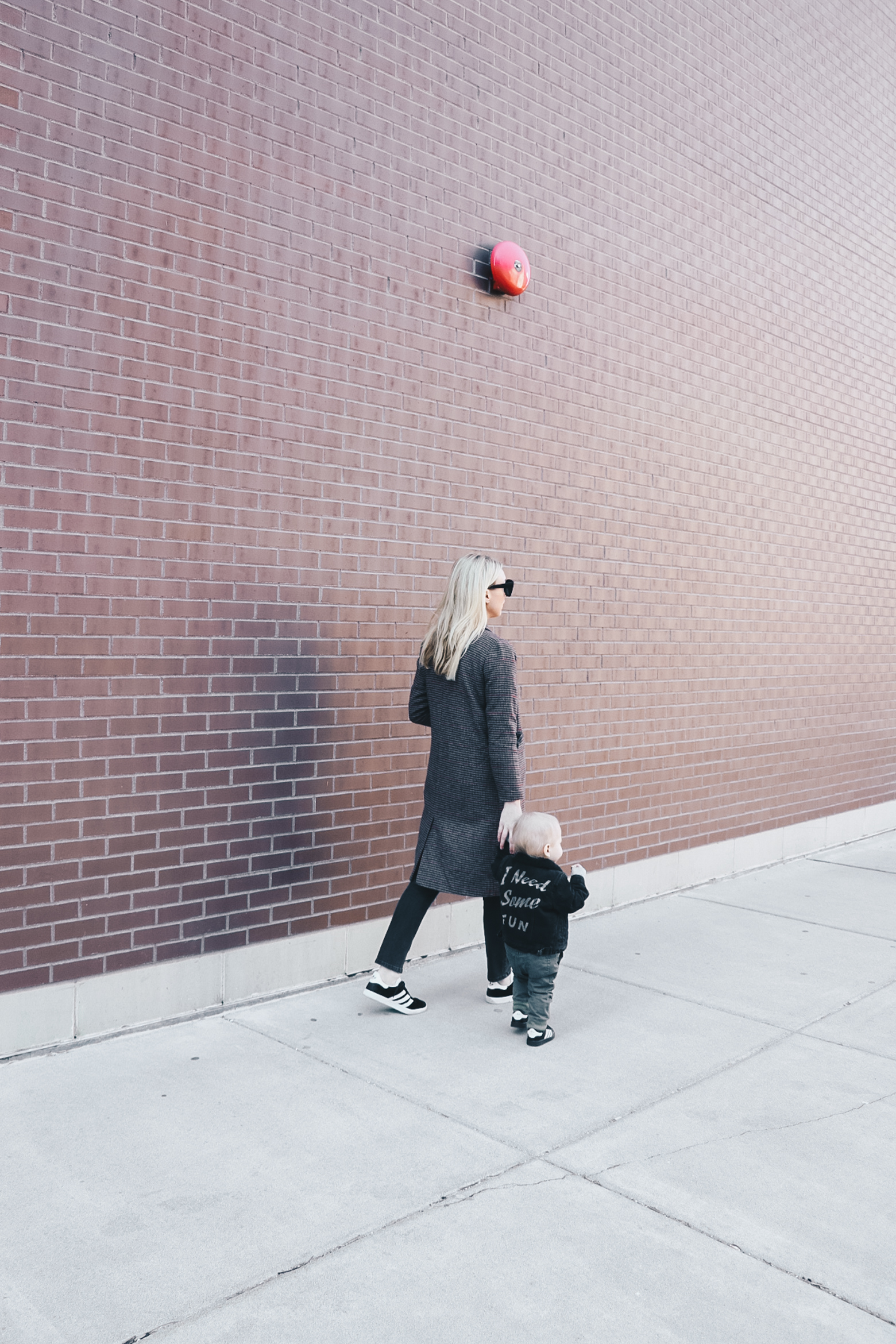 Our home & family.
DINNERTIME
I am still struggling with consistent meal planning. And I don't know why!!! It is not that hard. I'm going to try and do a bunch of slow cooker recipes this week and I'll let you know if any of them are major hits. Here are a few I want to try (also check out my dinner board on Pinterest for more recipe inspo):
TRYING
Thanks to my friend Katelyn brining me to this amazing event at a place called Chill Chicago, I am going to sign Kyle and myself up for a "modern meditation" class. And I'm so excited.
WATCHING
We have ONE more episode left of Peaky Blinders and I'm so depressed it's over! HOWEVER! I recently learned that they are definitely coming back for another season and I'm literally so freaking excited.
Still obviously watching all things Bravo, RHOBH is okay this season but I'm really annoyed with MORE Lisa Vanderpump and Kyle drama – BEEN THERE DONE THAT A MILLION TIMES GUYS. Like, move on. Plus Kyle is a way better friend than Lisa and deserves better in a friendship!!!! Teddi is boring. I just saw Megan McCain on WWHL and she told Andy point blank "Teddi is SO boring! Stop hiring housewives just because they have famous last names!" – love her. It was so amazing. Oh and Vanderpump Rules is amazing as always.
A few more snaps from last month…