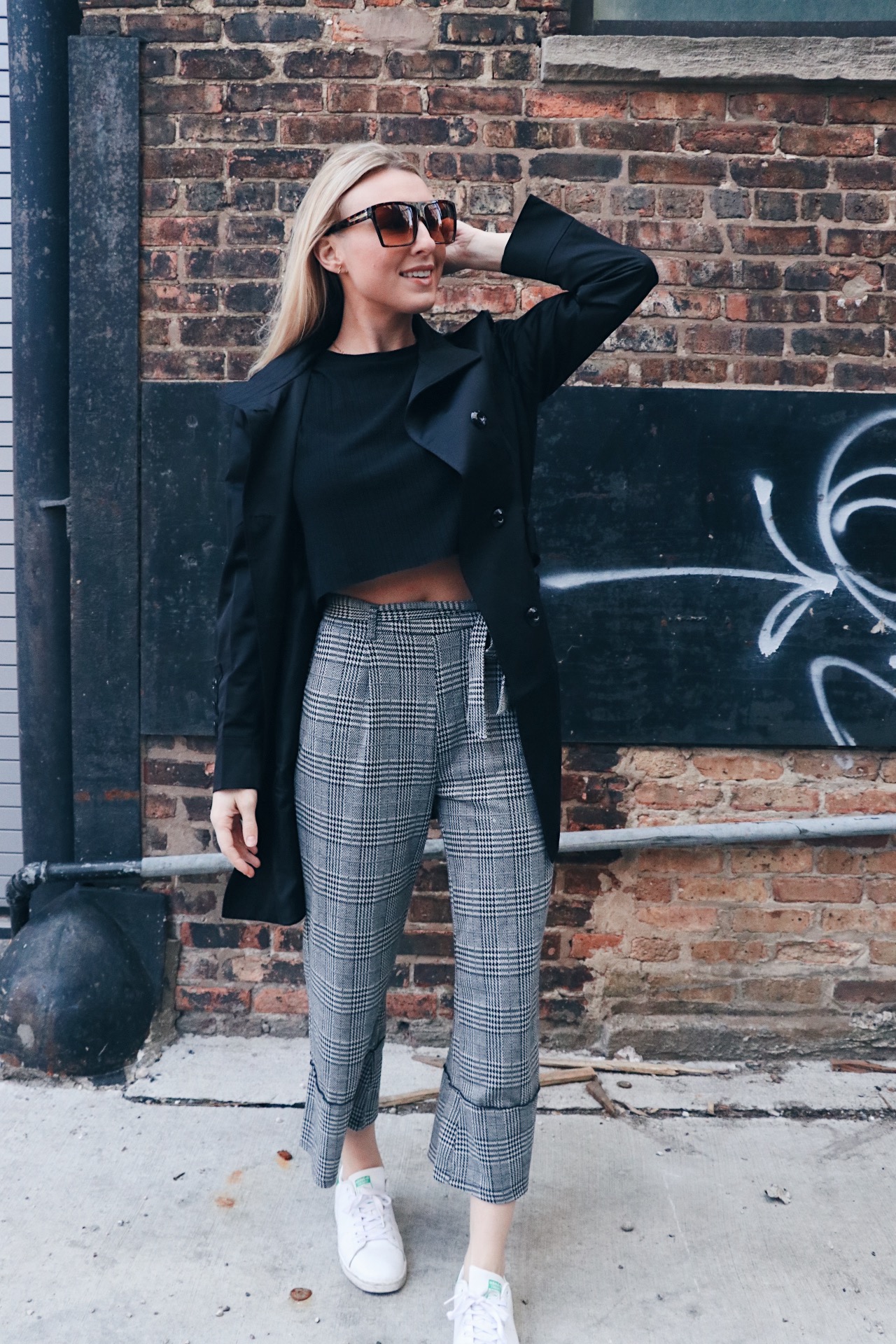 – SHOP THE LOOK –
I'm currently obsessing over cropped trousers.
Wide leg cropped trousers aren't going anywhere. This is a trend that is probably here to stay, so hop on board. Personally, I LOVE them and think they are a blast to style.
You can dress them up and wear them to the office, a cocktail party, or a shower. Or, you can dress them down for a fun daytime look and wear them to brunch or a casual night out.
Here is where you can find some awesome cropped trousers:



1. Dress them down with sneakers & a cropped t-shirt (Pinterest Inspo)
I'm a sneaker addict. Kyle thinks I have an actual problem. And maybe I do. But, I get good use out of all my sneakers because I firmly believe you can wear sneakers with EVERYTHING. Including cropped trousers!
TRENDY:
CLASSIC:


2. Create contrast with heels & a casual sweater (Pinterest Inspo)
Spring is coming but that doesn't mean we need to give up sweaters! Lightweight sweaters can certainly be worn until the summer heat hits. And even then, a cute + light sweater paired with a pair of cutoffs is the perfect summer night look. H&M has an awesome selection of Spring sweaters –
how fun is this blue one
for Spring!
TRENDY:
CLASSIC:

3. Street style goals: cropped jean jacked & heel boots (Pinterest Inspo)
A cropped jacket goes SO well with a high waisted wide leg pant. You can have a lot of fun with this! Try
TRENDY:
CLASSIC:


– SOME MORE AMAZING CROPPED TROUSERS! –