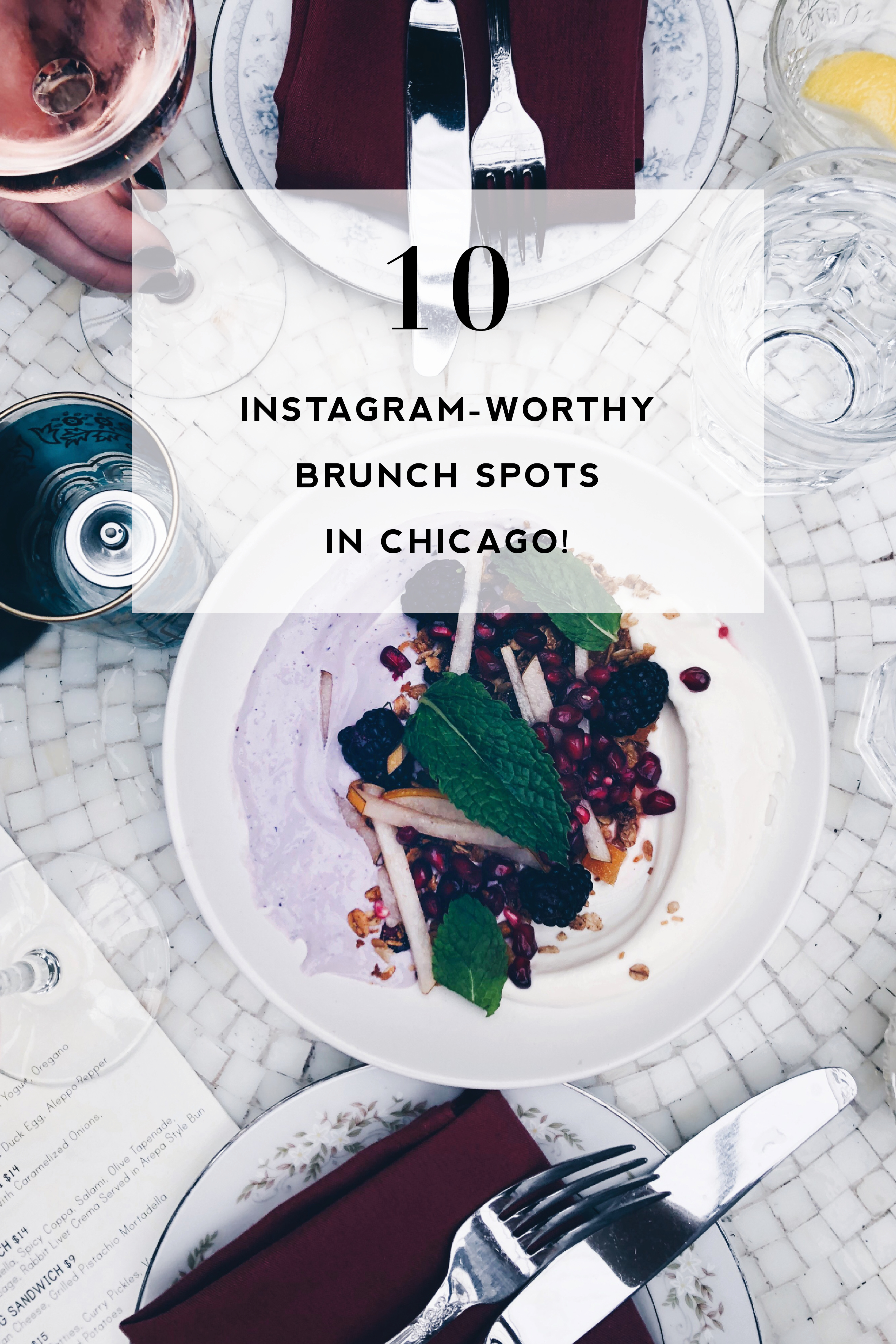 Ahhhhhhh, brunch.
I'll save you the cliche spiel on the importance of brunch. We all love it. We all need it in our lives. Since having James though, there are two kinds of brunches now. Baby friendly brunch, which usually consists of trying to find a big, dark, loud, empty restaurant, that is semi-nice to you and your toddler. Oh, and somewhere that doesn't have any beautiful finishes in danger of getting ruined or spilled on. Okay, I'm making that sound way worse than it actually is – but just trying to make a point!
Then, there is pretty-party-time-brunch. Cue heart eyes. You and your friends wear cute brunch appropriate outfits (something trendy and chic but not trying to hard because it's day time, obvi). Then, you search for the cutest place you can find, somewhere bright + happy with bright + happy vibes, somewhere that is buzzing with life, and preferably somewhere with bottomless mimosas. Anyone else getting butterflies just thinking about it?!
Scroll for 10 of the prettiest, most Insta-worthy brunch spots in Chicago!
Admittedly, I live for an amazing Instagram at brunch. However, even if you don't care about the gram, this is a good list of the prettiest So, I went ahead and put together this list for you guys, of the prettiest, most Insta-worthy brunch spots in Chicago! Cheers! *MIMOSA CLINK*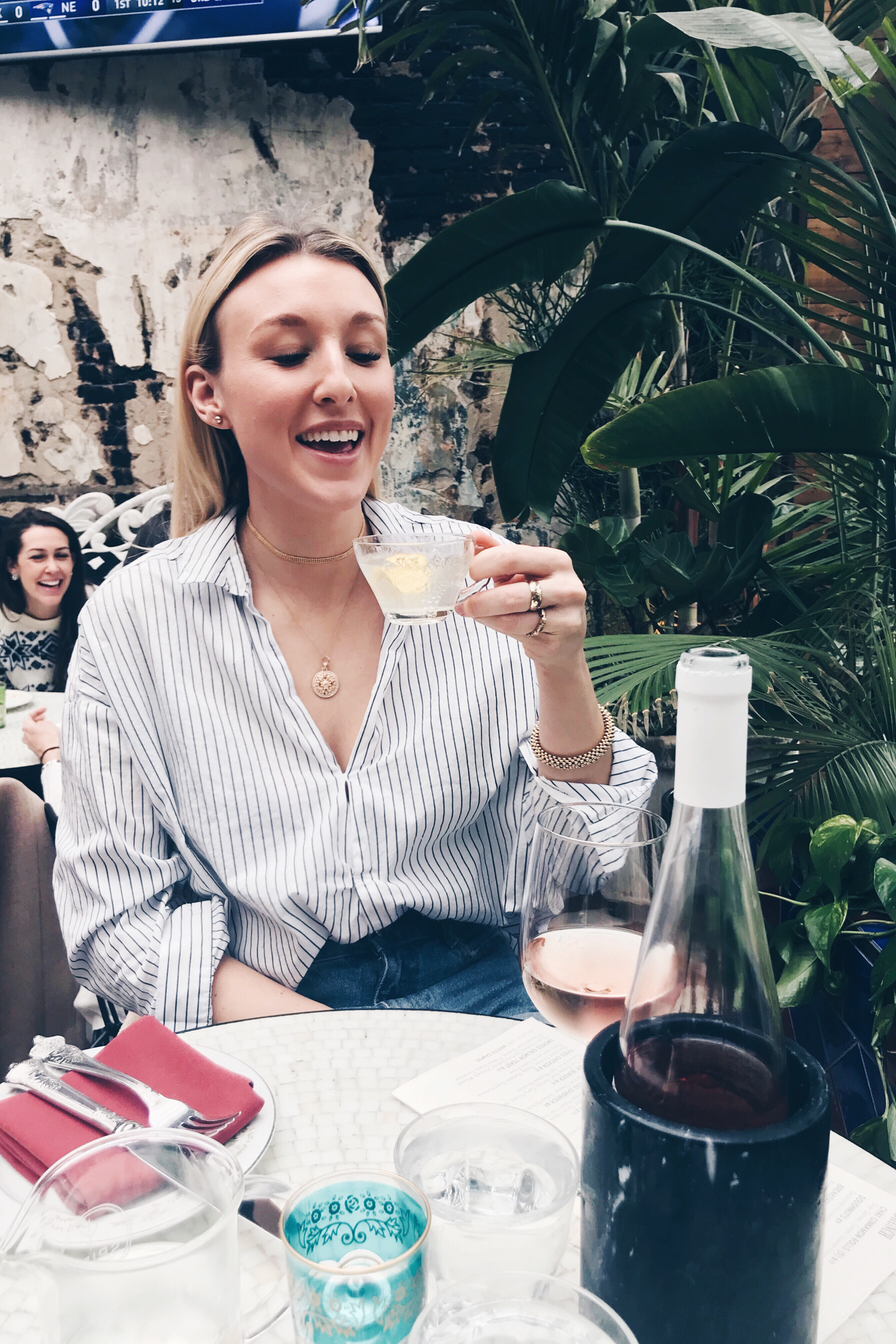 OUTFIT DETAILS
Lush Tunic from Nordstrom | Gorjana Choker (the skinny version is sold out, sorry!) | Adele Necklace from Parpala Jewelry | 10k Gold Mesh bracelet from busywrist | Mom Jeans from ASOS
THE CUTEST BRUNCH SPOTS IN CHICAGO:
1. Beatnik (all of the photos in this post were taken there!)
This place is a dream. So unique, with the coolest decor ever! Get the burger it's to die for.
Located in West Town at: 1604 W Chicago Ave, Chicago, IL 60622
GET THE CALAMARI! You've never had calamari like it before, I promise. You cannot beat the vibes and natural light in this place! Picture perfect.
Located in Lincoln Park at: 1954 N Halsted St, Chicago, IL 60614
Almost too Instagrammable for words.
Located in West Loop at: 113-125 North Green, Chicago, IL 60661
One of my absolute favorites. You HAVE to Instagram the "rosé all day" sign, it's a must.
Located in River North at: 353 W Hubbard St, Chicago, IL 60654
The most increible Insta-worthy views of downtown Chicago!
Located in South Loop at: 12 S Michigan Ave, Chicago, IL 60603
Right on the river with amazing views, inside and out!
Located in River North at: 316 N Clark St, Chicago, IL 60654
Have not been here yet but can't wait to try!
Located in West Loop at: 1748 W Lake St, Chicago, IL 60612
Get the avocado toast, and coconut pancakes!
Located in Wicker Park at: 2018 W North Ave, Chicago, IL 60647
The perfect spot for a girls brunch!
Located in West Loop at: 833 W Randolph St, Chicago, IL 60607
I have not been here yet, but have heard awesome things and am dying to go!
Located in Lakeview at: 3108 North Broadway, Chicago, IL 60657
This is more for coffee + pastries, but it is INSTAGRAM HEAVEN!
Located in Lakeview at: 3114 N Broadway St, Chicago, IL 60657