(FYI! If you click an image in the collage, it will take you directly to the link!)
1. Nasty Gal is 50% off EVERYTHING including sale, and their coat section is TDF. 
TDF = to die for. If you follow me on Instagram, you might have seen my recent poll regarding which coat I should keep. Well, they were both from Nasty Gal and the results are in: I'm keeping both. Also, the teddy aviator I'm wearing was just restocked in all sizes! I'm not sure what is going on at Nasty Gal but they've been having insane sales lately, and I'm loving it. In case you didn't know, aviator jackets are everything right now and there are a TON on sale at Nasty Gal. Here are some more amazing coats that you can snag for 50% off…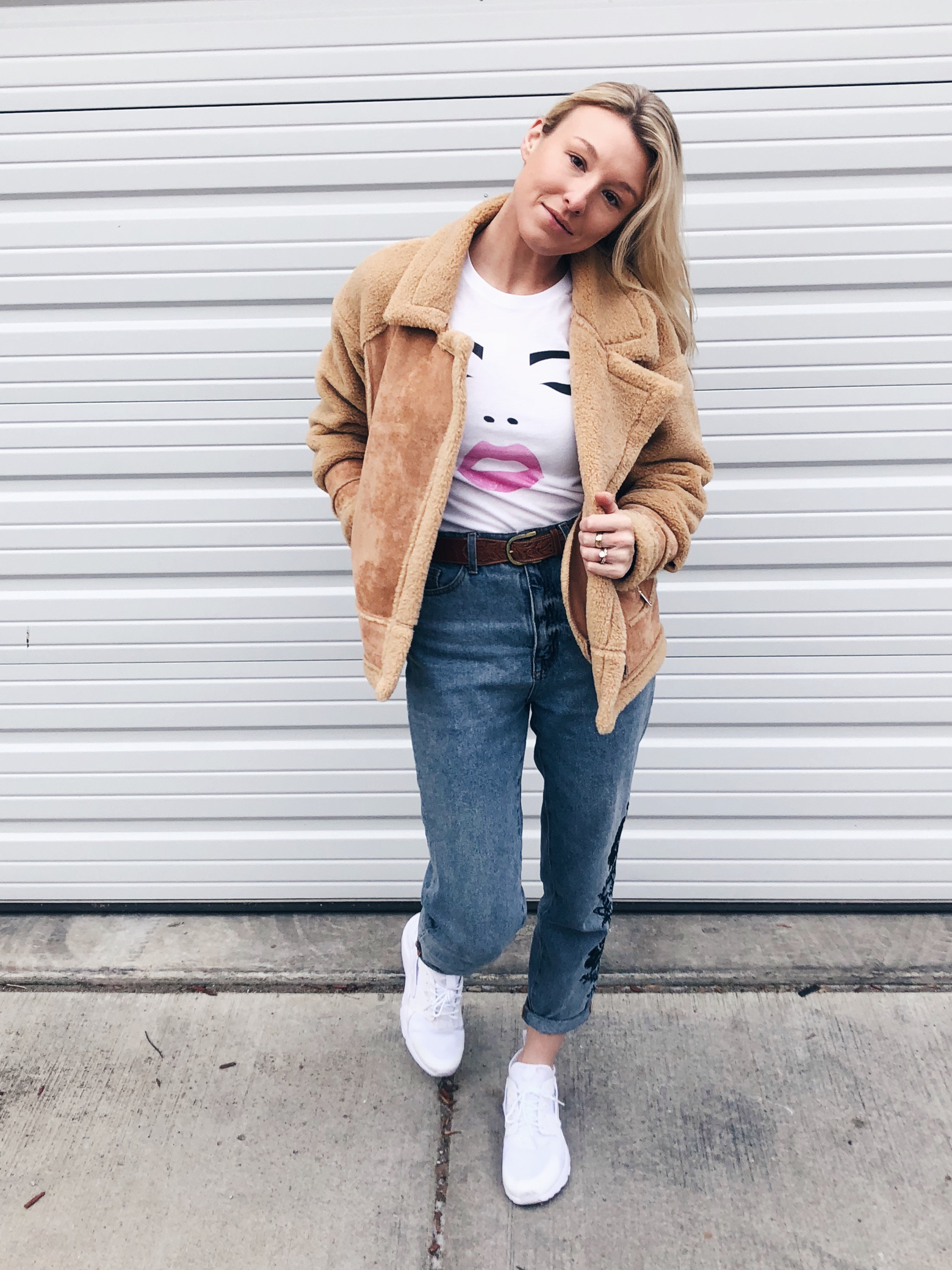 2. The graphic t-shirts + baby bodysuits from Sonrisa Studio (awesome Christmas gift idea!)
That fabulous face t-shirt I'm wearing was designed by my crazy-talented friend, Alex. She has a gorgeous website called Sonrisa Studio, and it is basically a one stop shop for all things creative and inspiring. Alex is a graphic designer who specializes in brand development, but lucky for us she also utilizes her skills to create amazing clothing as well.
In need of a beautiful logo? She's got you. Looking for some beautiful + affordable gift ideas? She's got you. Her graphic t-shirts are SO cool you guys, and she also designs the CUTEST baby bodysuits! The shirts are insanely soft and good quality, they are not stiff at all! They have that worn/vintage feel that we all crave in a good graphic tee. Also, the designs are basically embedded into the shirt, meaning they are not cheap decals that have been ironed on. I HATE when the graphics on a t-shirt start to crack and peel off after a couple washes! This will not happen with these shirts. Head over to her website or Etsy shop to do some Christmas shopping, ASAP.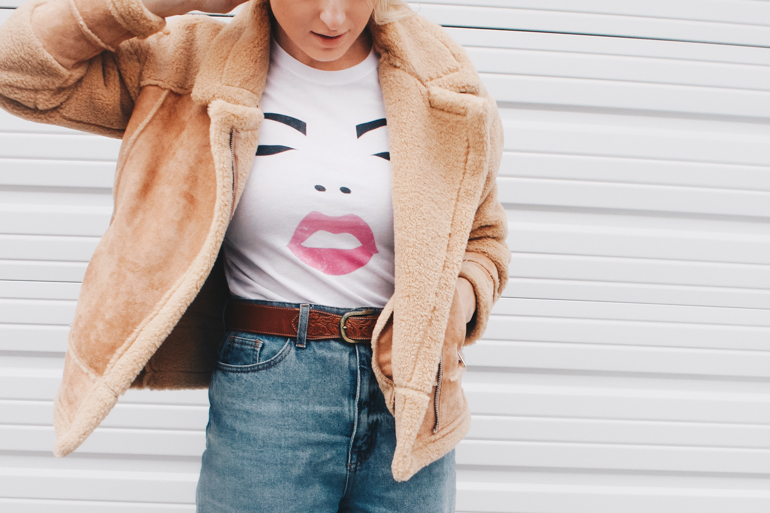 Guys, I think this actually works. A couple weeks ago, I saw Kristin Cavallari talking about how she "swears by charcoal pills for hangovers" in her Insta story (btw, she clarified that it was not a sponsored post) so I began doing some research of my own.
Taking charcoal pills to prevent hangovers is one of those theories that "has not been medically proven" (like eating your placenta in pill form to prevent postpartum depression, which I also did) but the science behind it makes a lot of sense. According to MANY forums I stalked, people genuinely find it helps their hangovers. I have used them twice while drinking and both times I did NOT feel hungover the next morning. However, I'm sure it's something that relies heavily on how much you drank, how hydrated you were, how your body processes alcohol, etc. So, don't hold me to this if it doesn't work for you! 
I Tried The Hangover Pill Everyone Is Talking About – Byrdie
How to use activated charcoal for digestion, hangovers, and more! – Better Nutrition
4. Sleeping on a silk pillowcase for hair + skin benefits
I'm sure you are no stranger to this beauty tip, but sleeping on a silk pillowcase does wonders for your hair and skin. Like I mentioned in my post on how to air-dry your hair, our hair is delicate and even seemingly mild fabrics like towels and regular pillowcases can cause damage to our beloved strands. Same with skin! Ever wake up with a giant mark on the side of your face from the crease in your pillow? Did you know that is actually HORRIBLE for your skin and can lead to wrinkles? Terrifying. Well, that does not happen when you sleep on a silk pillowcase.
MYK Silk sent me one of their pillowcases to review, and I love it. I've noticed I'm able to go longer without washing my hair, and my sensitive skin is no longer red/puffy in the morning.
Silk Pillowcase for Skin & Hair – Marie Claire
5. Giving James Elderberry Syrup for immune health during this flu season
I just started doing this so I can't offer much input on how well it works, BUT I have heard from many other moms that they swear by it. James has been fighting a little cold and phlegmy cough for the past week, and in an effort to figure out a way to clear some of his mucous in a safe/natural way, I started Googling. I came across Elderberry syrup. After a few days of giving it to him, his mucous has totally diminished! In a nutshell, elderberries come from a plant and they've been used medicinally for centuries. Bonus: he loves it and basically thinks it's candy.
"Elderberries in the form of elderberry syrup have been shown to boost immunity, decrease mucous production during colds and fight the flu." – Livestrong.com
Benefits (according to the internet):
Major Cold and Flu Relief
Elderberries are an excellent general immune system booster
Sinus Infection Aid
Lower Blood Sugar
Natural Diuretic
Natural Laxative
Encourage Healthy Skin
Ease Allergies
May Help Prevent Cancer