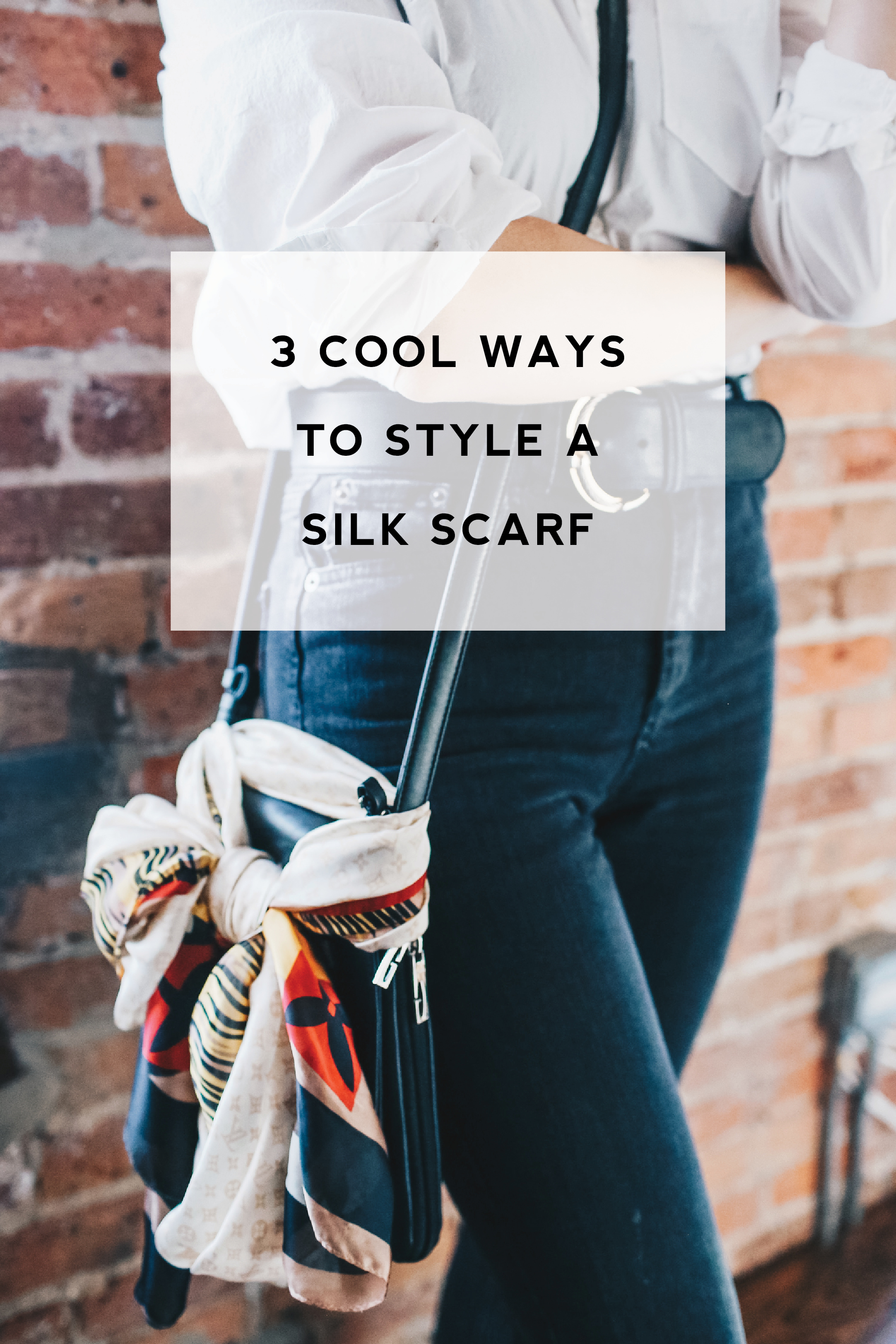 I have been so into silk scarves lately, and I can already tell they are going to be my go-to accessory this winter. I haven't really experimented much with them until recently, and I'm actually having so much fun with it. Silk scarves are so chic and there are lots of ways to wear them other than just loosely draped around your neck!
Here are my favorite 3 ways to tie a silk scarf at the moment:
I'm sure you've all seen a silk scarf tied on a purse, but this is something new and different to try. Just loop the scarf around the top of your crossbody, and tie it in a bow!


2. Worn as a halfway belt
Rather than wearing your scarf like a regular belt – A.K.A going all the way around, using every belt loop – try tying it through only three belt loops (back, side, front) on one side of your pants, then tie it in a knot!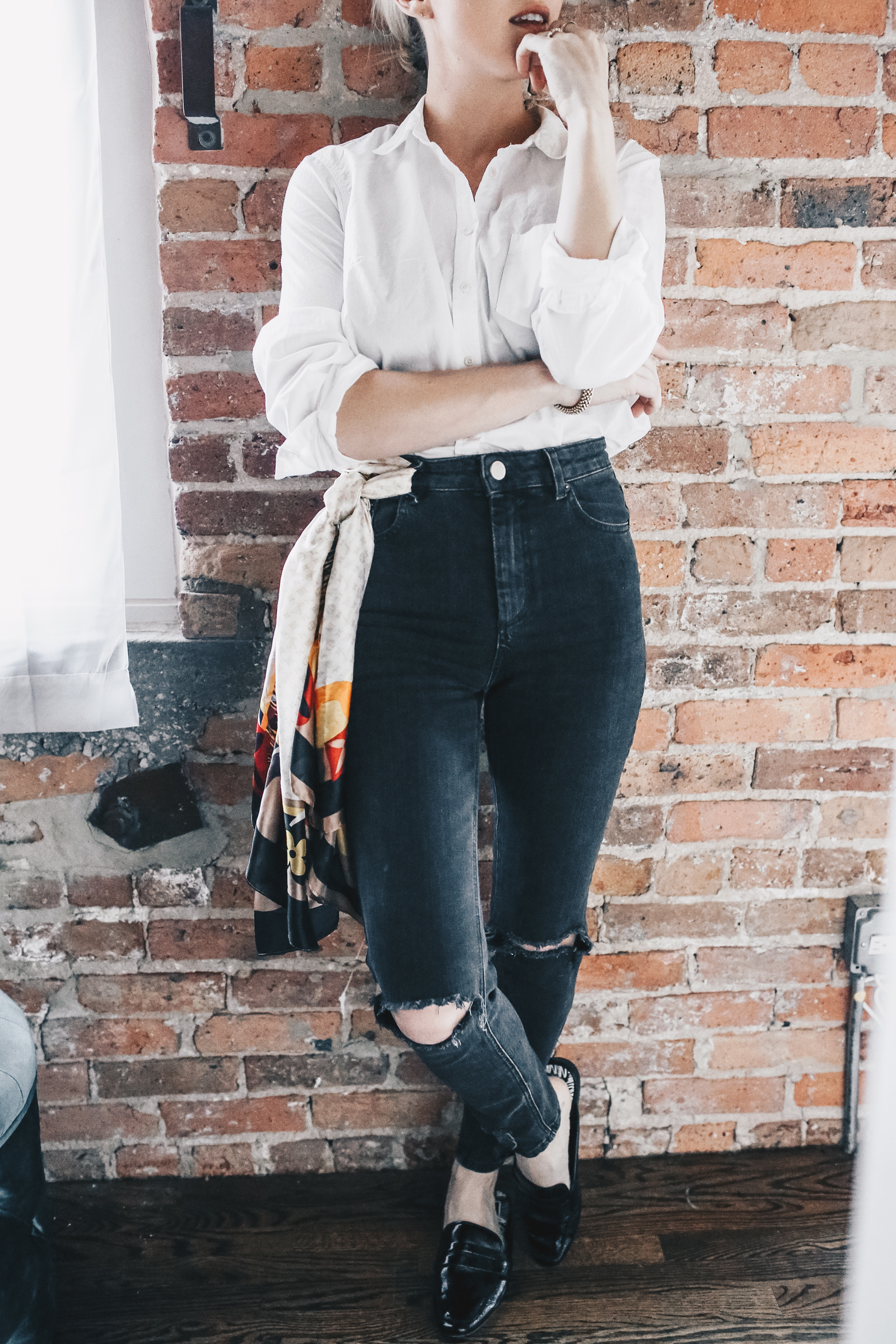 3. Wear it around your neck like a big + flowy tie
This is bold. Take a simple outfit (i.e. white blouse + black jeans) and spice it up by wearing a big flowy scarf, tied like a tie around your neck.
– SHOP SOME AMAZING SILK SCARVES –