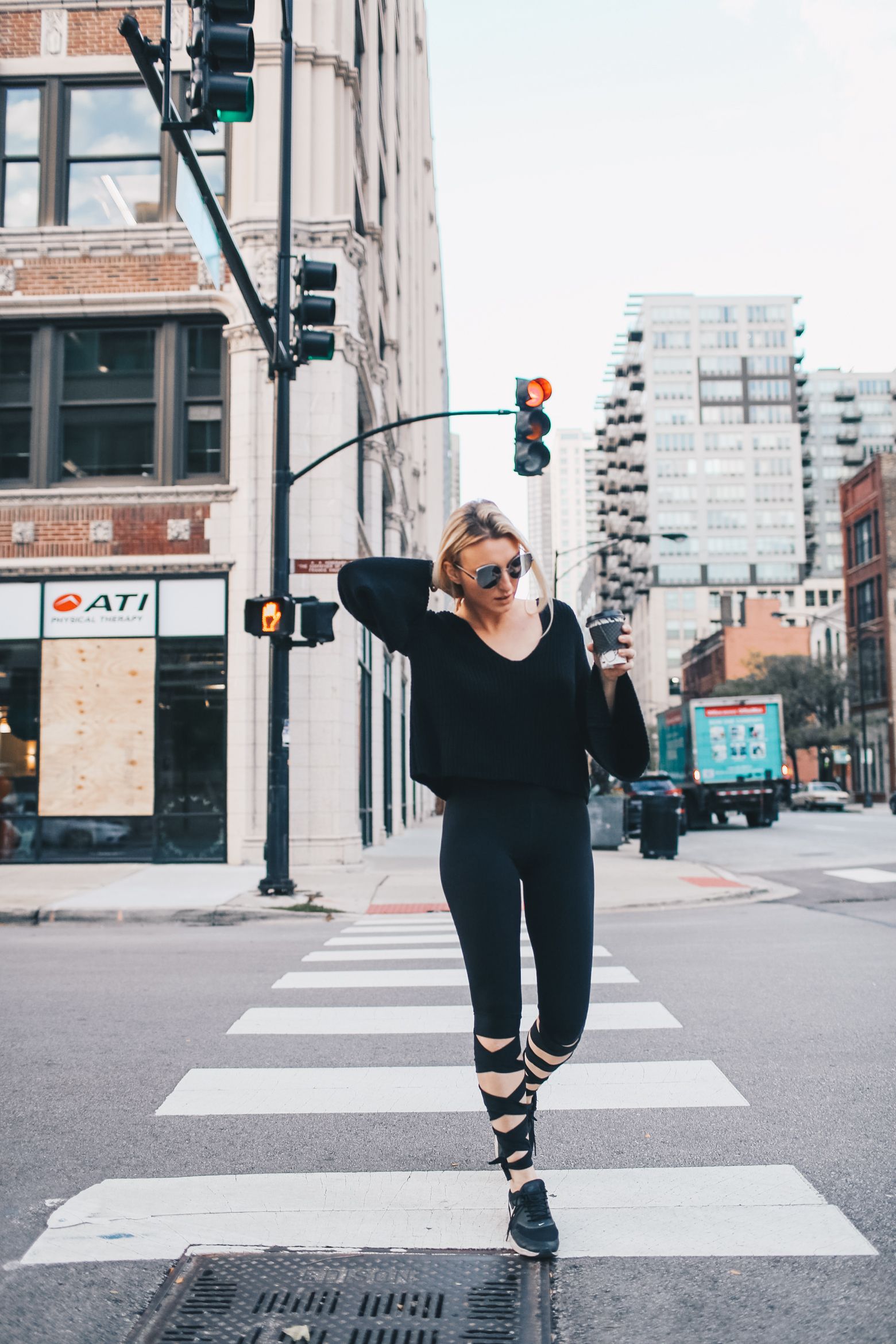 Hope you all had a safe + lovely Thanksgiving. I'm 5lbs heavier, a little hungover, and have a cold which = success! If you're like me, you won't step foot in an actual store today. Instead, you'll lay on the couch online shopping, eating leftovers, and watching Christmas movies. I really wanted to do our Christmas decorations today, but I need to be in tip top shape for that because it's my favorite day of the year aside from Christmas itself.
Does Black Friday/Cyber Monday stress anyone else out? It is very overwhelming for me. Too much pressure! I usually don't know where to start, then once I get started I can't decide on what I want or what gifts to get, then I abandon ship and run away. Well, I'm here to help you out in case that is your usual routine as well. Here are some amazing sales going on right now that you should know about, and a few of my favorite things from each! Happy shopping 🙂
***This list has been updated for Cyber Monday!***
1. Shopbop is extra 35% off all sale items
Use promo code: WOW35
This sale is INSANE you guys. Sooooooo good. I just bout these Seven jeans for $56, they were originally $229!
2. ASOS is still 30% off everything + free shipping
Use promo code: EPIC30
Use code EPIC30 to score 30% off anything at ASOS right now! They always offer free shipping and free returns, which is why they are always number one on my list. I'm needing this long teddy coat, and this sweater dress!
3. H&M is still 30% off everything + free shipping
Use promo code: 9054
This might be where all my favorite stuff is at the moment. The outerwear at H&M right now is INSANE, you guys! I just bought this cropped puffer coat and I'm so pumped about it.
4. Nordstrom is still extra 20% off all sale items + free shipping
No promo code necessary
Lots of Free People on sale here, ladies. How amazing is this Free People sweater dress? And this color blocked shearling coat?!?!
5. Revolve is extra 20% off final sale items + up to 75% off new mark downs
Use promo code: CYBER20
Head over to Revolve for shoes! Obsessed with these corduroy Supergas. And these silver heeled mules are PERF for holiday parties!
6. J.Crew is still 40% off your purchase + an extra 10% off
Use promo code: SHOPFAST
J.Crew has some great denim, and now is the time to score it for a major discount. Also, these leopard Chelsea booties are at the top of my Christmas list.
7. Anthropologie is 20% off full price items + free shipping on all $100+ orders
No promo code necessary
Anthro's home section is amazing and a great place to do some gifting! Here are some
8. West Elm up to 70% + free shipping
Use promo code: FREERIDE
Throw blankets are 50% off! Another great spot to grab some Christmas gifts.
9. Old Navy is 50% off EVERYTHING
No promo code necessary
10. Wayfair is up to 80% off selected items
No promo code necessary
FYI, now is the time of year to buy furniture!