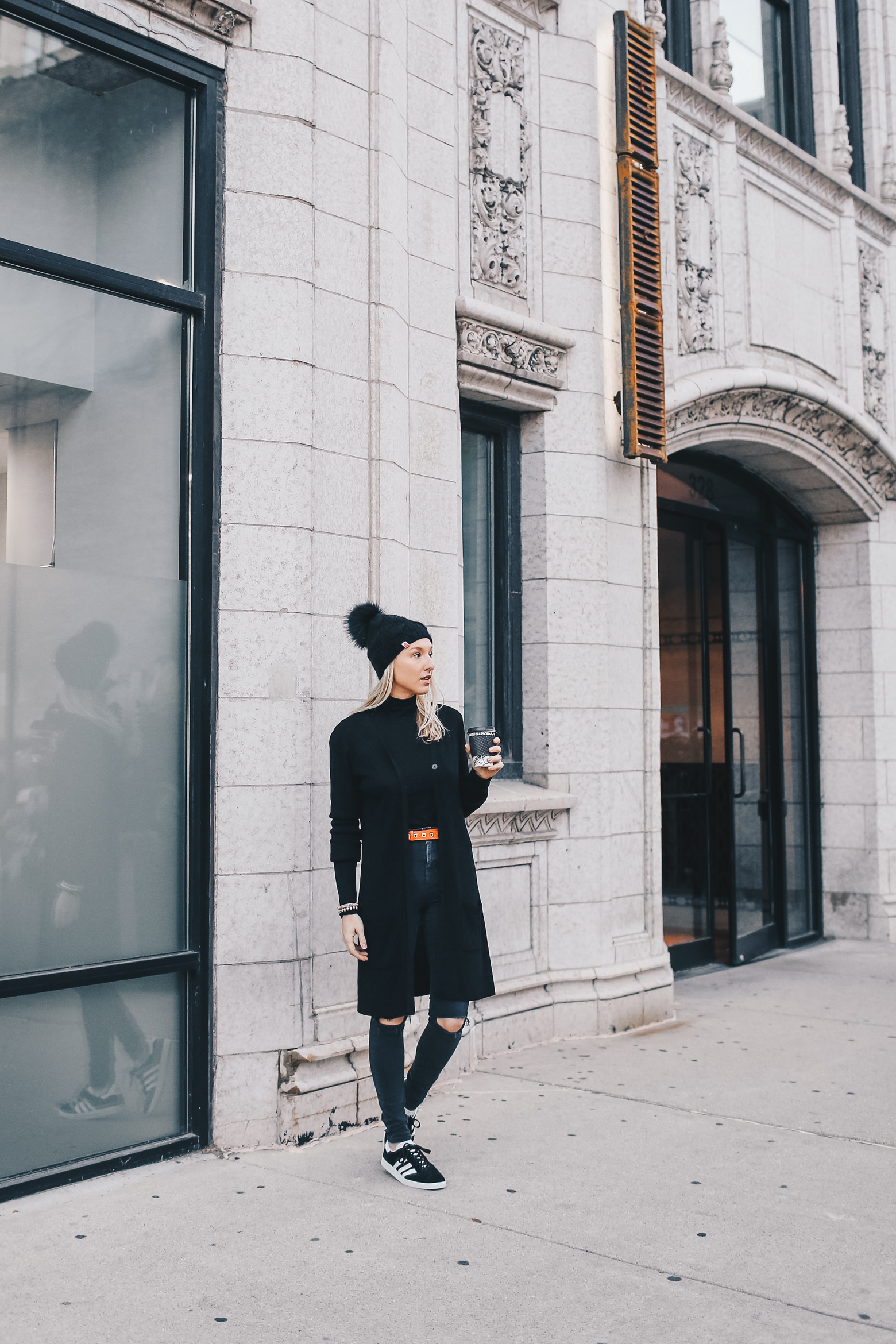 Let's talk about fashion forward ways to wear a beanie…
Beanie season is here! I say that like I'm someone who is used to wearing beanies when really I have a confession to make: I have always been scared to wear one and this beanie from Shit That I Knit is the first one that has ever truly looked good on my head. TBH, I saw that Kristin Cavallari was wearing the exact same one from Shit That I Knit, and she inspired me to give it a try. And, success! I'm now a beanie gal. Whoop whoop.
You guys have to check out Shit That I Knit. Not only are the beanies CRAZY comfortable and high quality (100% merino wool), the founder also happens to be a major do-gooder. Her products are knit by a group of women in Lima, Peru who knit from home to support their families! And on top of that, proceeds from each hat go towards donating a Give-A-Sh*t Knit Kit to young adults with cancer. So this is one of those rare purchases you can truly feel good about. She also sells cowls, and has a line for kids called "Lil Shits", which is basically the funniest thing I've ever heard.
Use promo code "megmcmillin" to receive 15% off at Shit That I Knit!
Moving on to styling a beanie. There are so many more ways to incorporate a beanie into your wardrobe, than just wearing it with a winter coat to stay warm. This in between Fall and Winter weather is the perfect time to have fun with styling a beanie before the temperature gets arctic and then you really will just need it to prevent your ears from frost bite. I've put together 4 fashion forward ways to wear a beanie below!
Happy styling! xx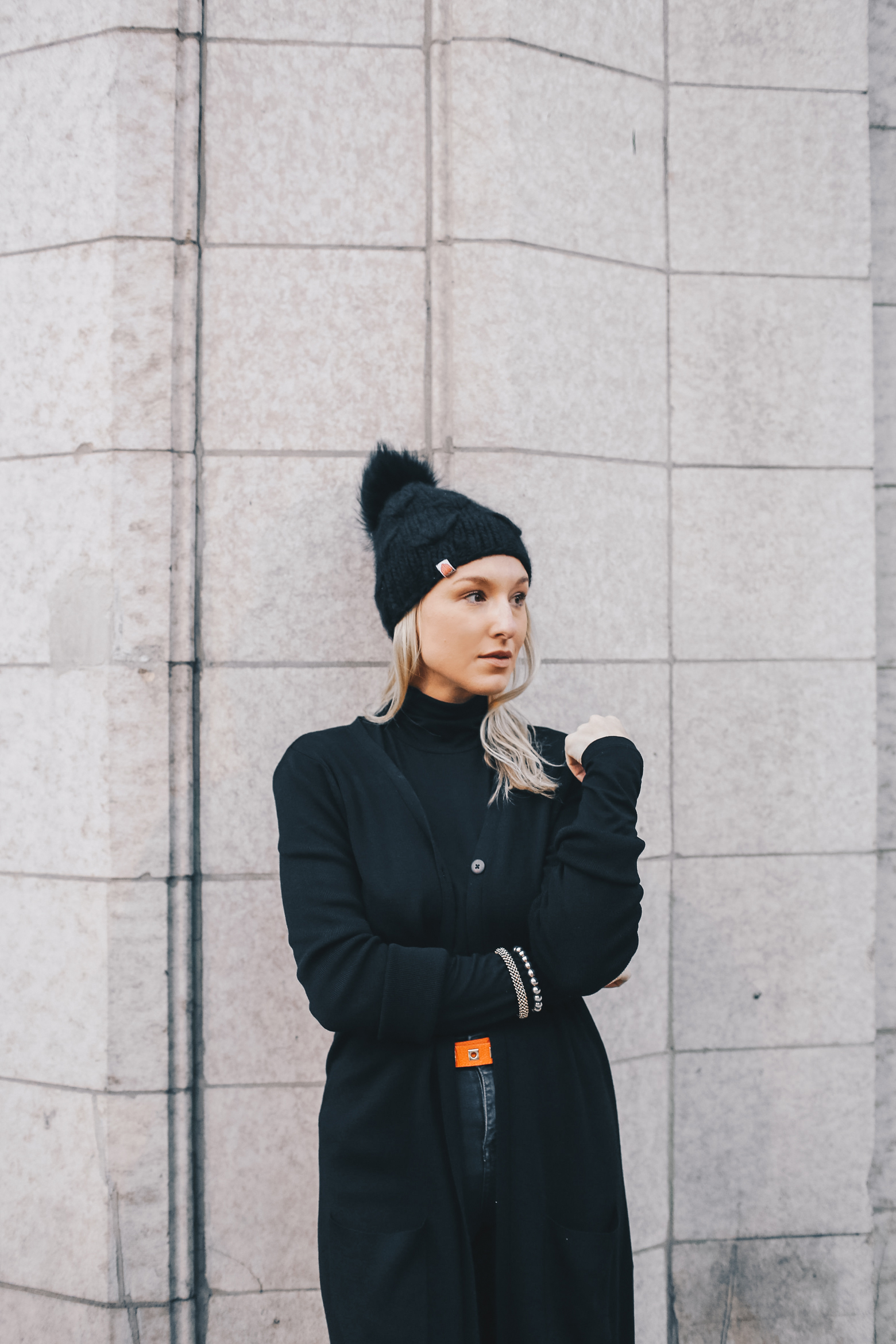 1. Trench + turtle neck + sneakers
Now that it's winter, give me all black everything please. A black trench, black turtle neck, black skinny jeans, and sneakers (PS my black Adidas are 25% off right now) is basically my cold weather uniform. What better outfit to add a black beanie to!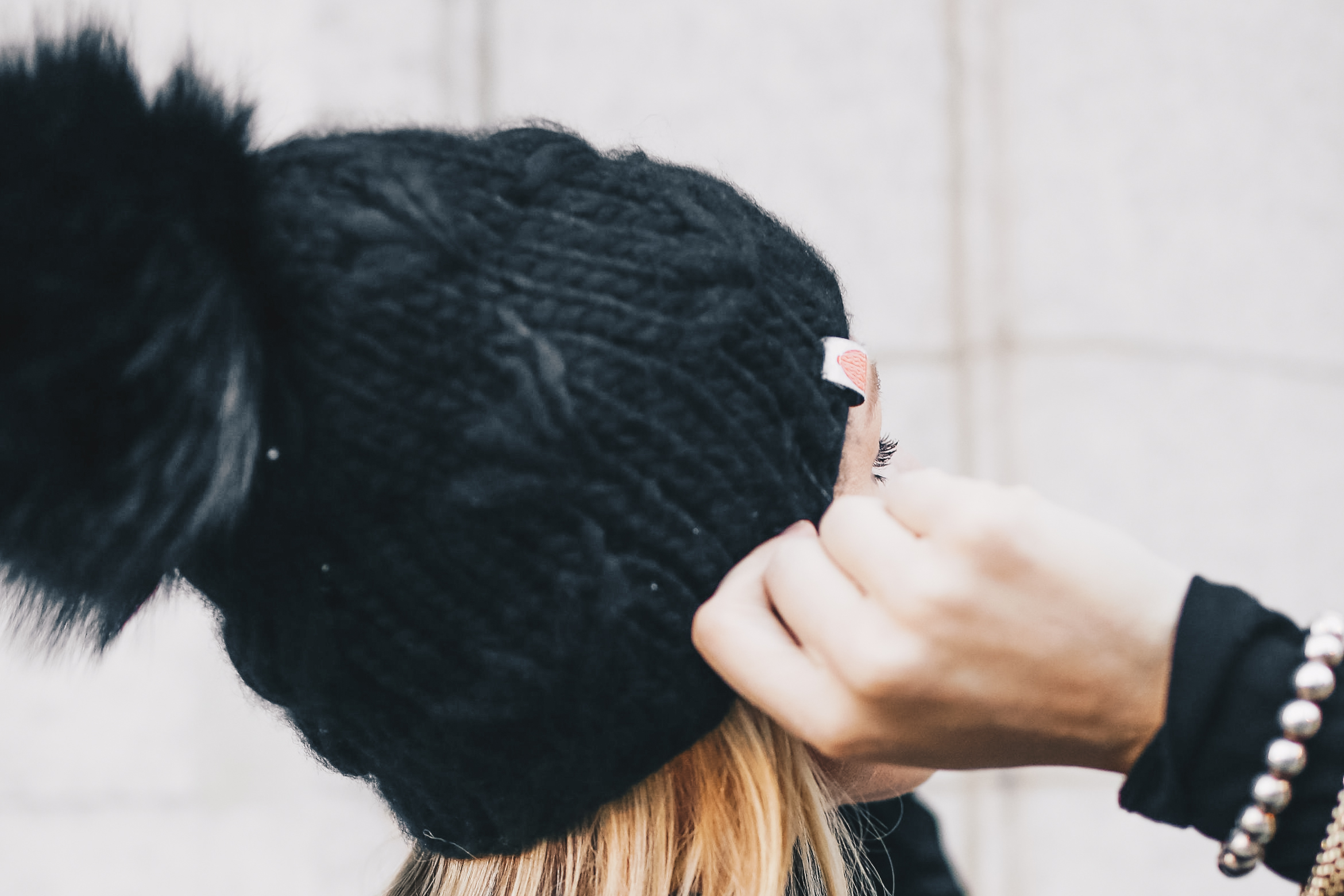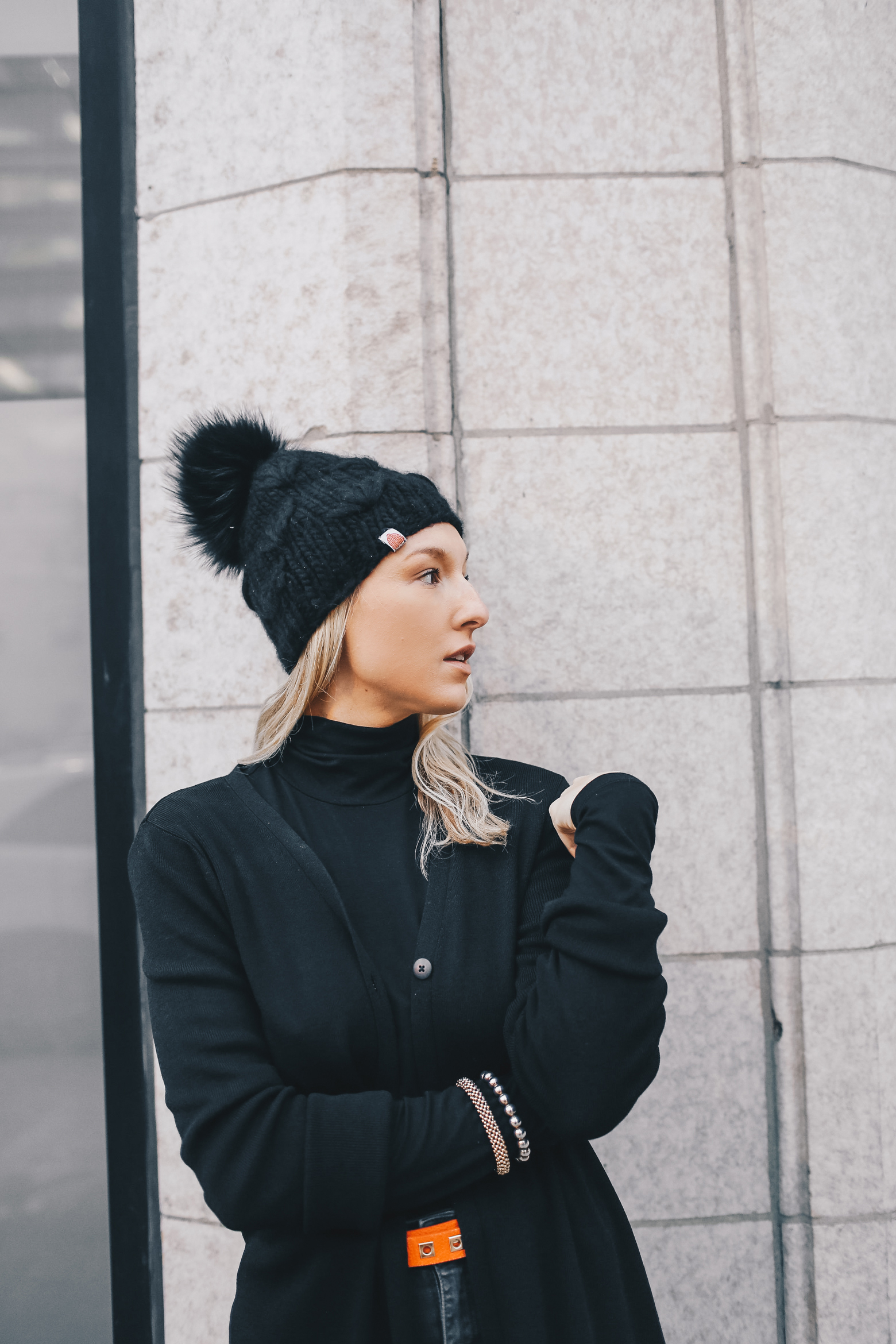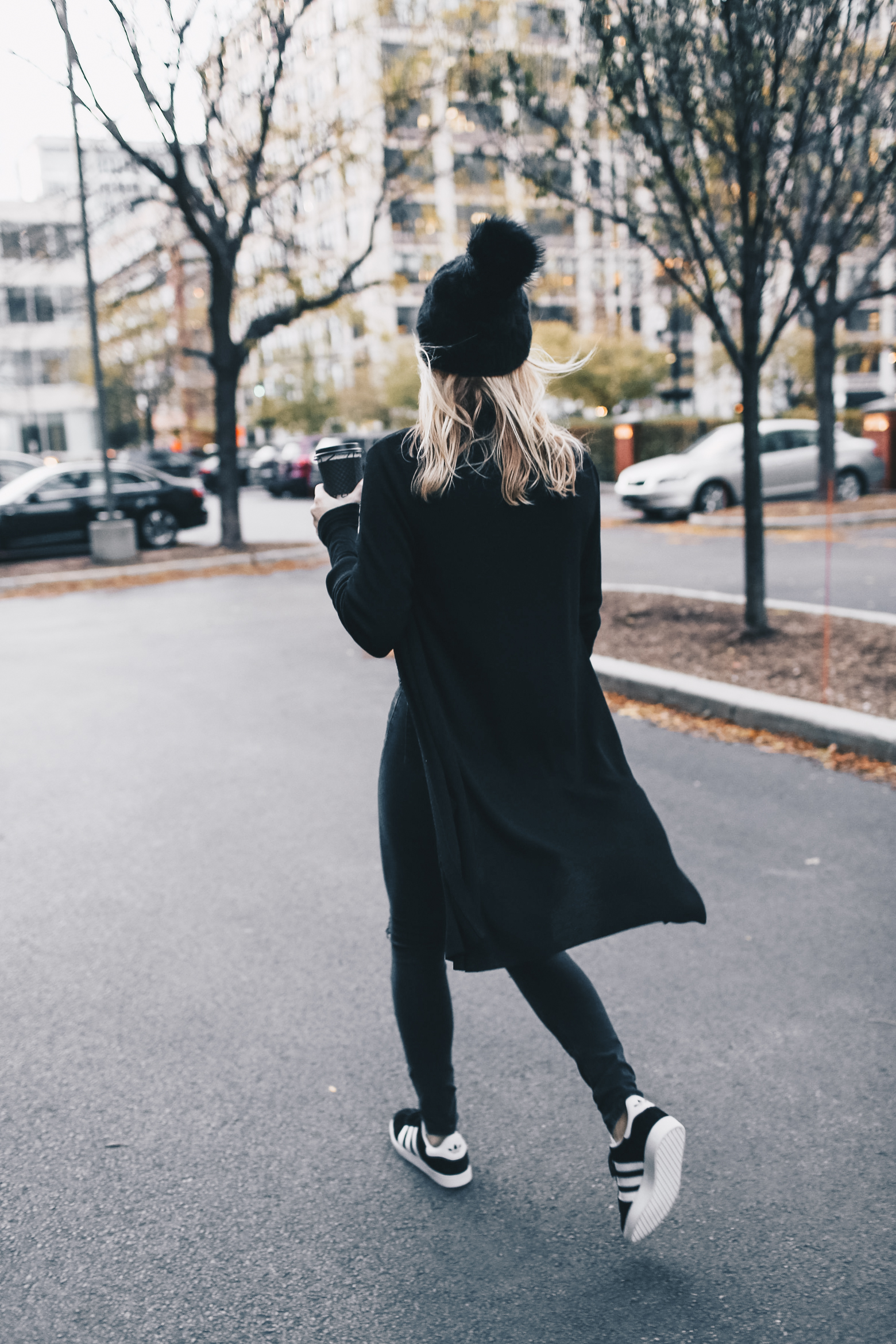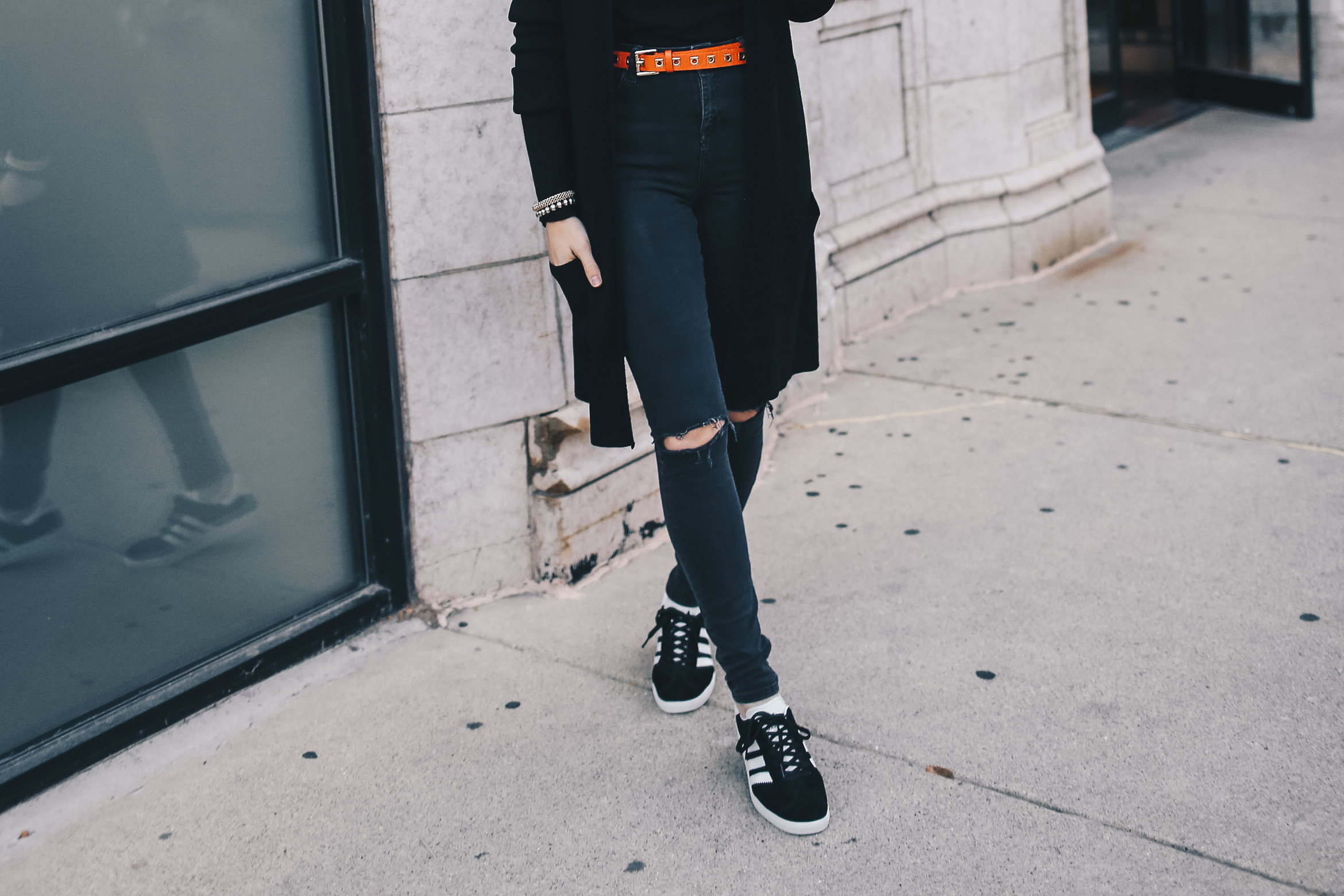 Here are 3 more beanie outfit ideas:
Since I'm new to the beanie game, I've scoured Pinterest for some beanie outfit inspiration. If you ever have a new item that you aren't totally familiar with styling, search it on Pinterest with the word "outfit" after it. Here are a few examples: "beanie outfit", "bomber jacket outfit", "flat mules outfit", etc.
2. Camel sweater + black beanie: click here for Pinterest inspo
Pair a camel sweater, black skinny jeans, and mules with a black beanie for a casual yet chic look.
3. Black blazer + gray tee + leather leggings + gray beanie: click here for Pinterest inspo
A blazer + beanie combo will make you look like a fashion girl. Wear a black blazer, gray beanie, gray t-shirt, a pair of leather leggings, and chelsea boots for a look that will make you look ready for Paris fashion week.
4. Sweater dress + OTK boots + beanie: click here for Pinterest inspo
A big comfy sweater dress with over the knee boots is sexy AND comfy. Throw a beanie into the mix to take your style to the next level.