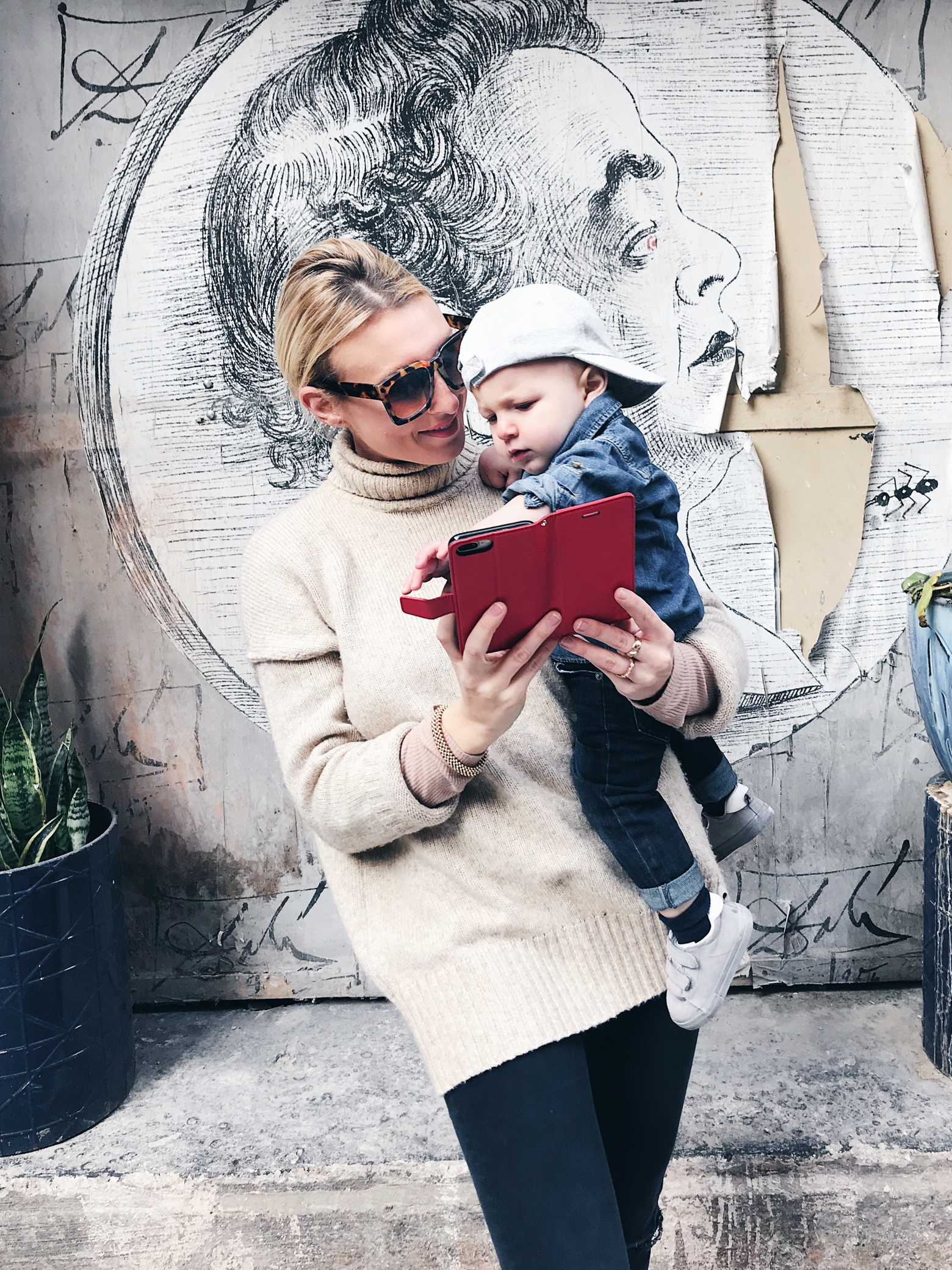 First, I want to preface this spiel by saying: THIS IS NOT A SPONSORED POST! And, I did not receive a free cell phone case in exchange for posting about this. I did the research on my own and found that SafeSleeve anti-radiation cases are the most effective anti-radiation phone cases on the market. (Read more about them on Forbes, or here: 2017's Best Radiation Blocking Cell Phone Cases) About a month ago, I went down a rabbit hole researching cell phone radiation and what I found frightened me. You know how we look at our grandparents generation and think "how on EARTH did they not know that smoking causes cancer?!?!?!" – well, apparently that is what our grandchildren will say about us in regard to cell phones. Isn't that scary?
I probably wouldn't be as passionate about this – or even begin reading about it in the first place – if I didn't have a baby. But for James' sake, I decided to buy one just to be safe because I came across another interesting point: unlike our children, we have not been exposed to cell phones since the day we were born. We are basically cell phone guinea pigs…
"Given the slow nature of cancers and the countless other risk factors in modern life, it will likely be a number of years until we conclusively know for sure whether cell phones are safe or not. For example, brain tumors caused by radiation take an estimated 10 to 30 years to form. Sometimes even longer (1). Even with breast cancer, it's not detectable for up to 8 years after the cancerous cell mutations first started (2)." – 2017's Best Radiation Blocking Cell Phone Cases
The SafeSleeve is one of those wallet type cases. Which, I wasn't thrilled about at first but I have grown used to it. In order to block the most amount of radiation possible, both the front and back of the cell phone should be enclosed, so that's why it's designed this way. It has slots for your credit cards, which is nice because since having James I rarely carry a purse anyway. It is designed so that you can talk/hear with the case fully closed which is is really great – and the conversation is totally clear on both ends! I bought it in red, but it comes in a bunch of different colors. I'm making Kyle get one too, and he chose the brown leather!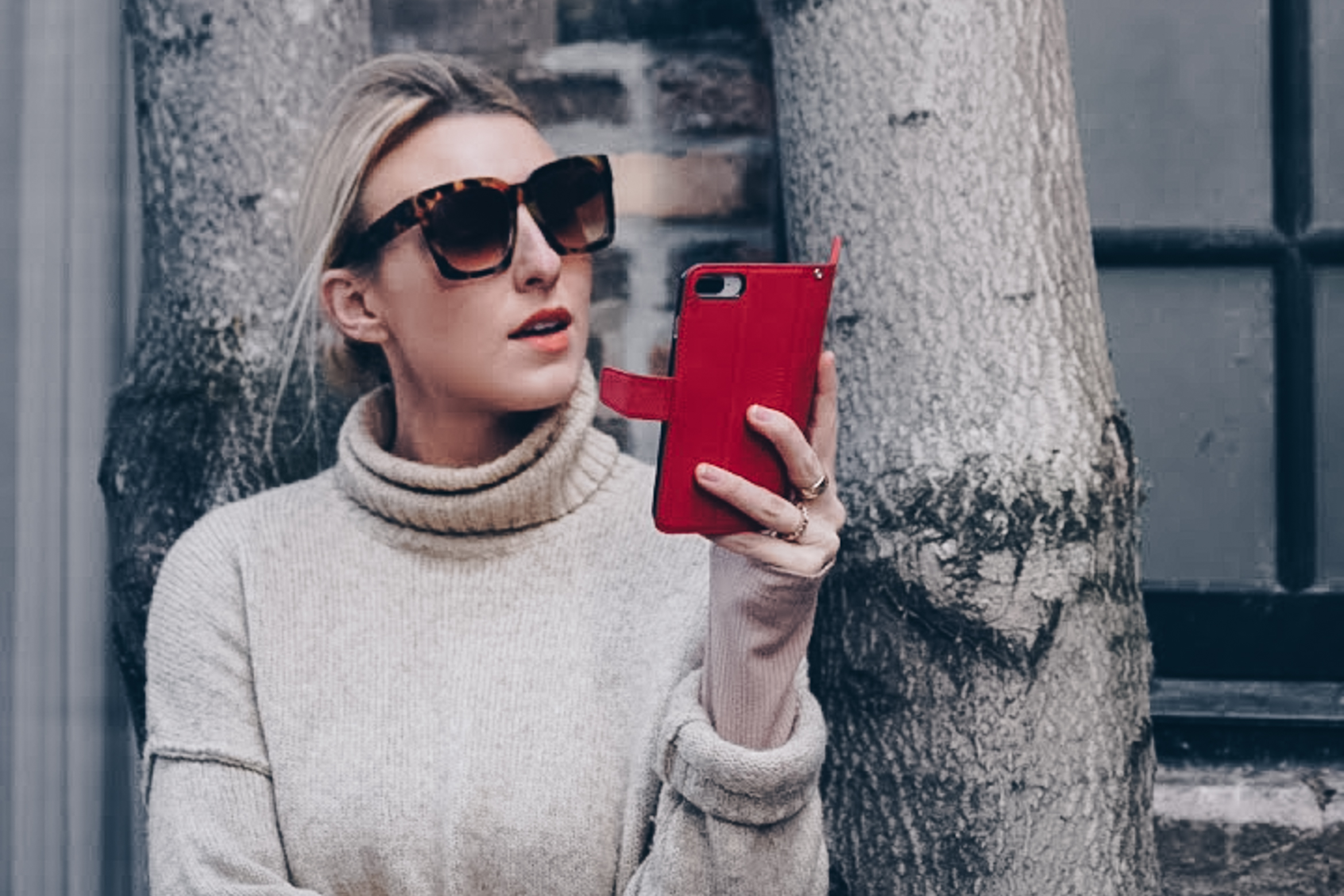 I just bought these Dolce Vita mules in black but they are also available in camel suede, and white leather. They haven't arrived yet, so I can't give you guys a full review but I have other Dolce Vita shoes and they wear really well. Also, two of my friends have the studded version of this mule (also 50% off) and they love them. They are originally $100, and on sale for $50!
All of these Dolce Vita Mules mules are 50% off:
3. Listening to classical music on Alexa while I cook dinner
I know this sounds so cheesy, but it really is something I'm currently obsessed with doing. Recently, I watched Something's Gotta Give for the 500th time, and was reminded of how much I love it when Diane Keaton's character streams French music throughout her house while she writes. So, the other week, I was cooking and said "Alexa, play French music" and she basically said "no, I can't" – which was super annoying – like, WHY NOT? But instead of fighting with her, I requested classical music instead and it was lovely + so relaxing. I think it's starting to make me enjoy cooking more.
Check out my recipe board on Pinterest!
4. Finding the perfect teddy coat
You guys, I'm developing an unhealthy obsession with finding the perfect teddy coat. In case you are unfamiliar with what I'm talking about: check out my fashion board on Pinterest because I just pinned a ton of inspiration for this. It is becoming one of those things that I fear I'll never pull the trigger on, because I might be addicted to the chase. Do I want a camel teddy coat? Ivory? CRIMSON?! Do I want it to be a maxi coat?! This one is reversible, AND under $100, AND every single review rated it 5 stars. I think it's in first place on my list as of right now.
Here are some others I have my eye on:
5. Making smoothies for James
I've been making James smoothies as his afternoon snack for a while now, and not only does he LOVE them, it is such a relief to watch him chug the whole thing and know that he just got a ton of nutrients. I've been having fun sneaking vegetables into his smoothies, and it feels like SUCH a mom win when he doesn't notice. Plus, I'm always worried that he's dehydrated (anyone else?) and this is a great way to know for sure that he's getting some fluids!
Peanut Butter + Banana + Spinach
1 cup whole milk
1/2 of a banana
1 spoonful of peanut butter (I use Santa Cruz Organic peanut butter because it has no palm oil in it)
Small handful of spinach (like 10 leaves – he notices if I put too much!)
3-4 ice cubes
Strawberry + Beet + Banana
1 cup whole milk
1/2 of a banana
3-4 strawberries
1 small steamed beet (I steam a bunch at the beginning of the week and keep them in the fridge)
3-4 ice cubes
Acai Berry + Blueberry + Coconut Water
1 cup whole milk
1/2 of a banana
1 Acai berry packet from Whole Foods (you can find in the frozen fruit section)
1/2 cup organic frozen blueberries
1/2 cup coconut water
3-4 ice cubes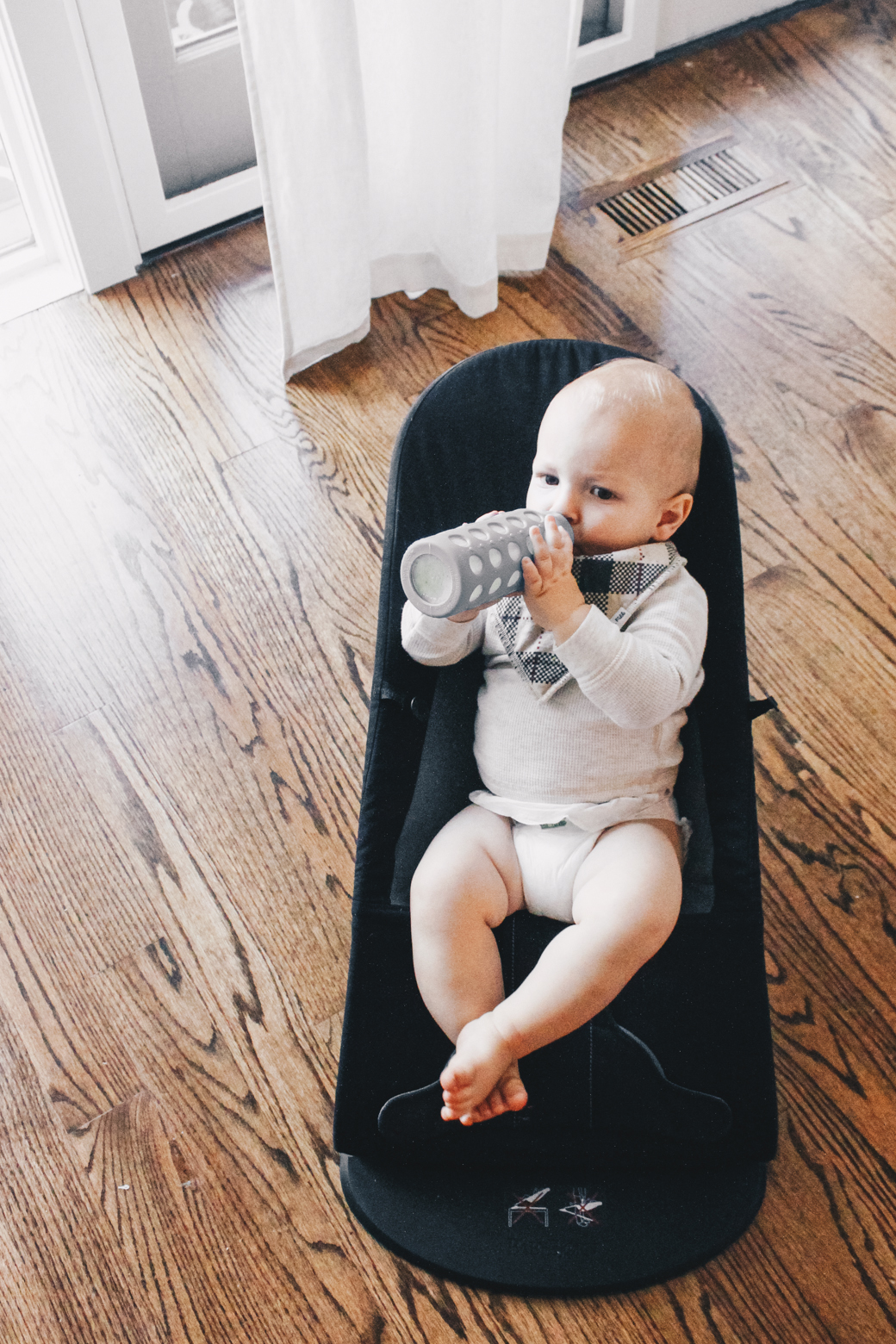 – SHOP THE POST –