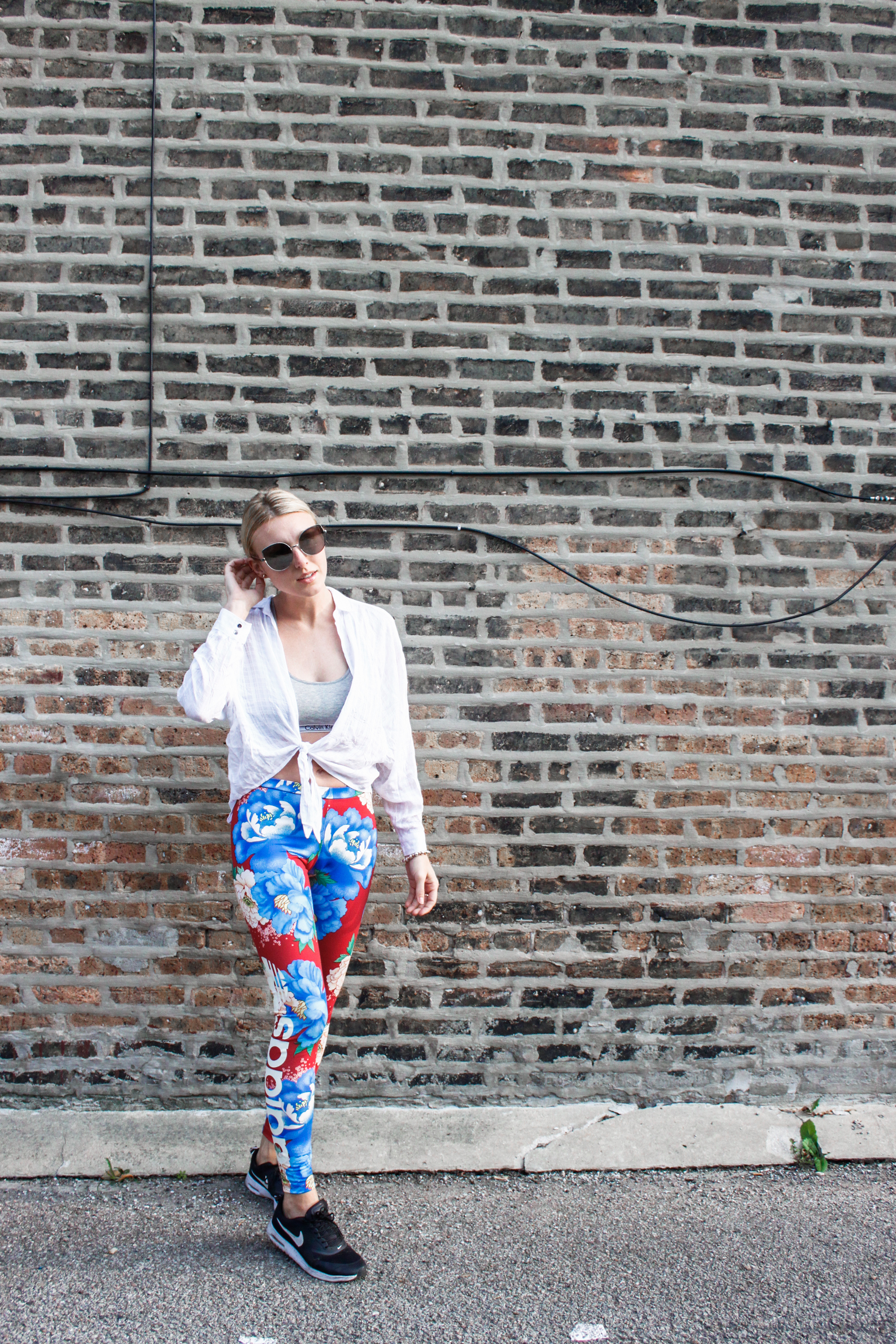 Happy Friday! And Happy Labor Day Weekend! We have no plans. As of right now, I'm thrilled about that but I know that as soon as I start to see everyone (via social media of course) at lake houses, on boats, partying, doing end of sumer things, I am going to have major FOMO and get depressed. But until then, I will enjoy that amazing feeling that comes with having no plans.
These Adidas leggings are SO fun and they are only $35. I love them. I live in leggings most days, and as you know I'm always on the lookout for something fun + different. Cue these babies! They fit great too, however they are not super high waisted, which is usually a requirement for me. I'm making an exception for these because they fit so well everywhere else. Aside from James and wine, there is nothing I love more than a pair of leggings that fit perfectly and make you feel thin by sucking everything in tight for you. By "everything" I mean: thighs, butt, pooch, etc. Lastly! My top is on sale for $39 at Urban, which I'm so bummed about because I bought it for $59 – sigh. But it's adorable and I love it. I got a large because I like these types of shirts to be baggy! Scroll for a million pairs of the cutest leggings you'll ever see, and have a good weekend! 🙂 xx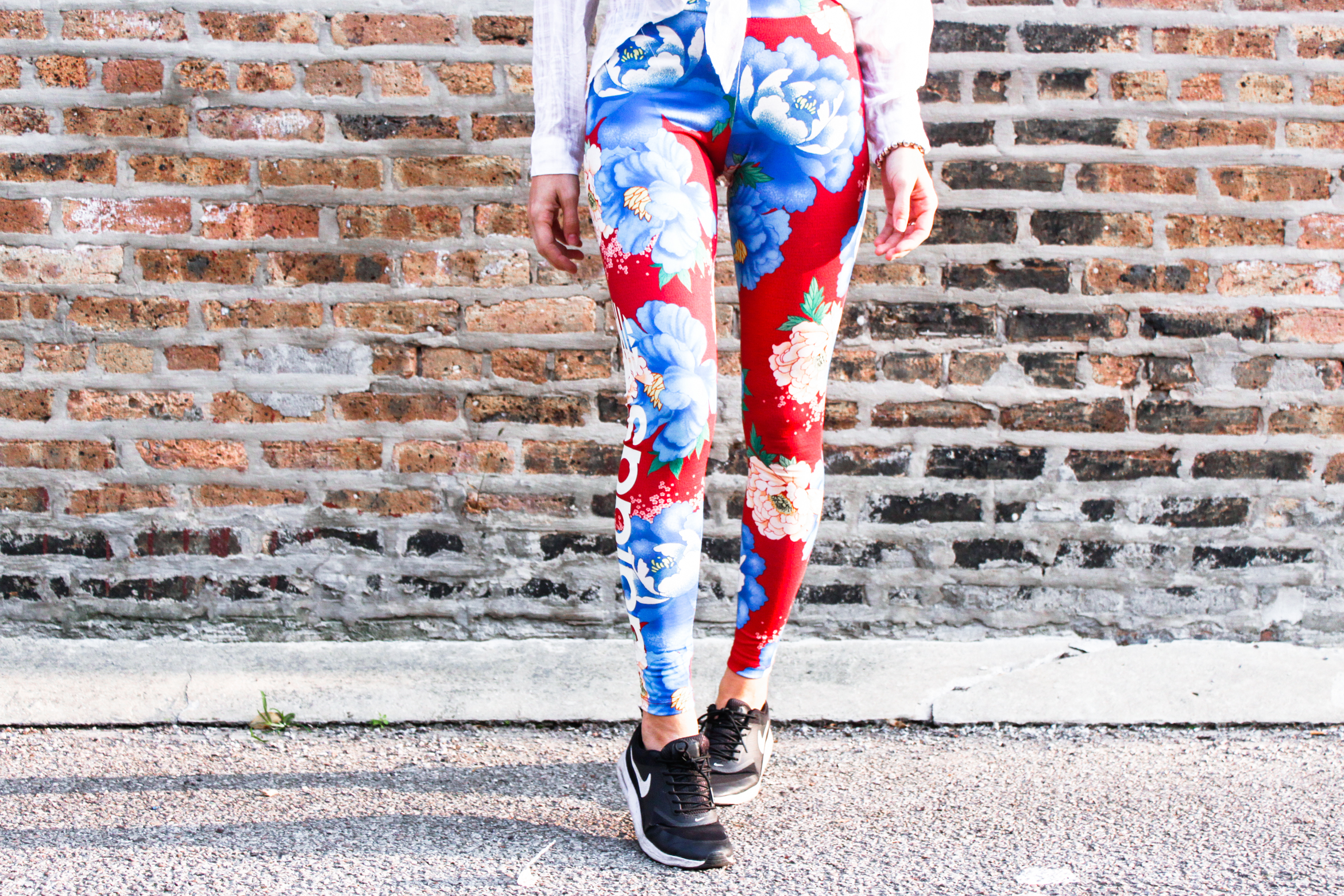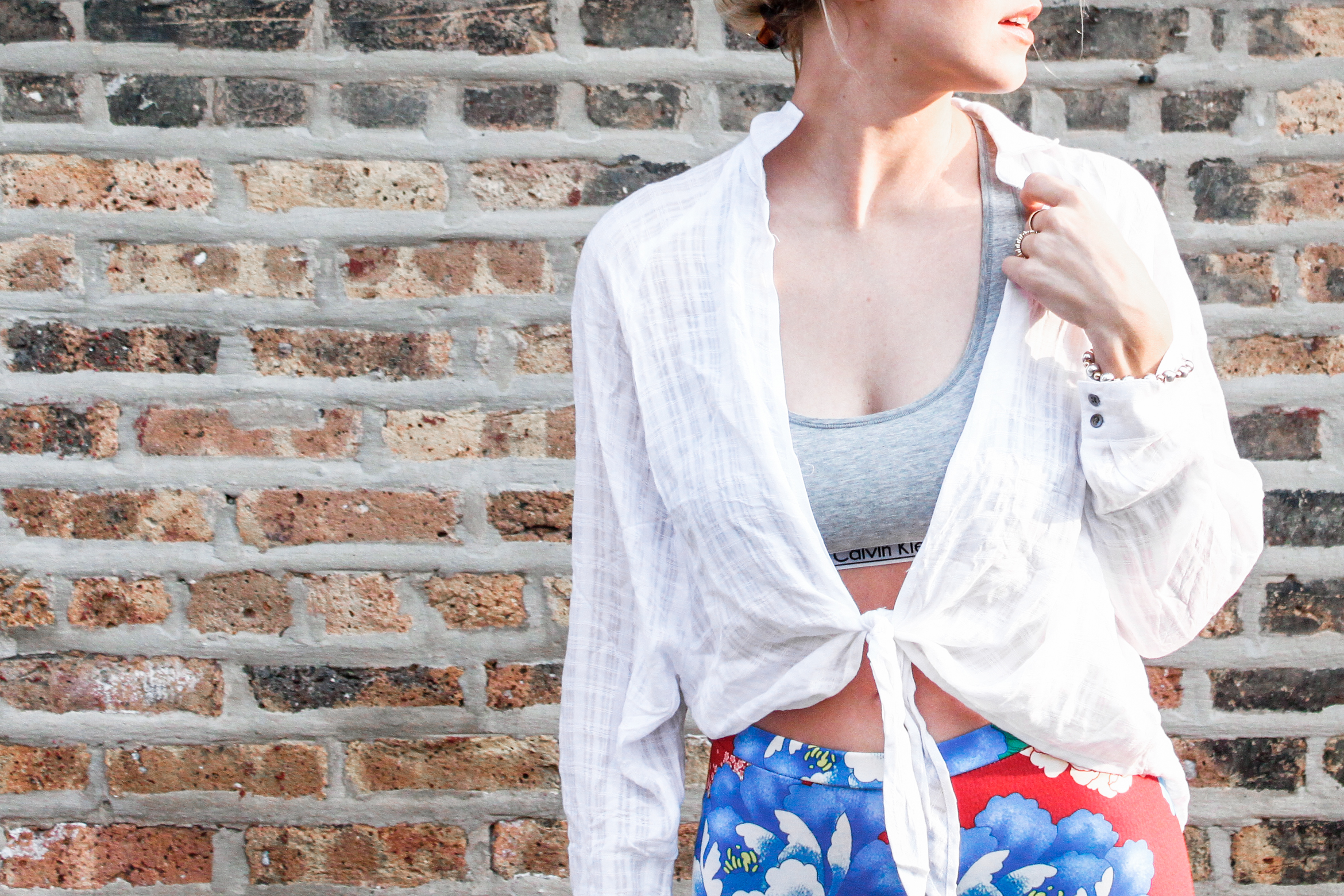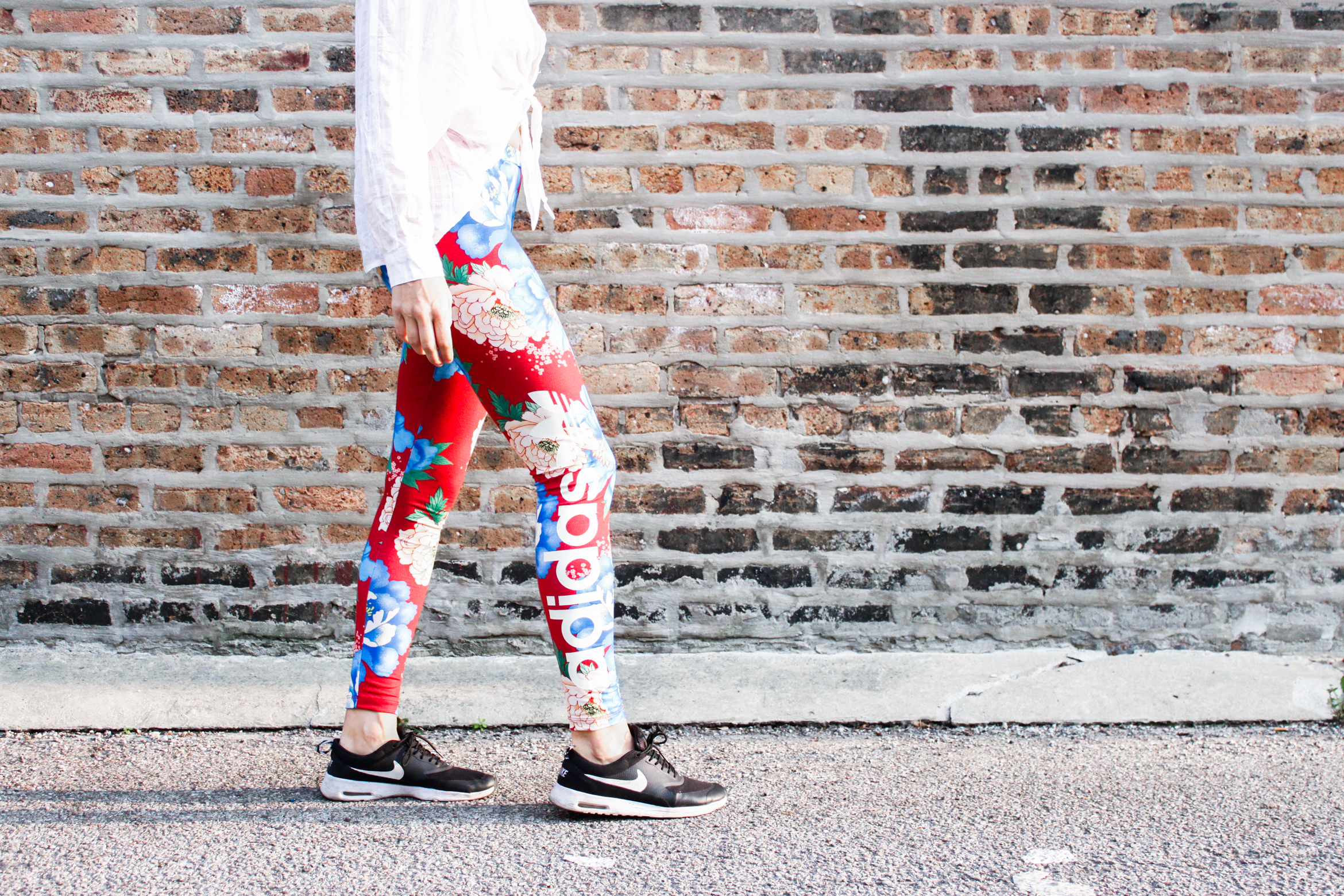 HERE ARE SOME MORE COOL AF LEGGINGS…
Some of these are super affordable (in the $30-$50 range) and some of these are more in the splurgeworthy range ($50-$175). One thing they have in common is that they're all AH-MAZING. Happy shopping!