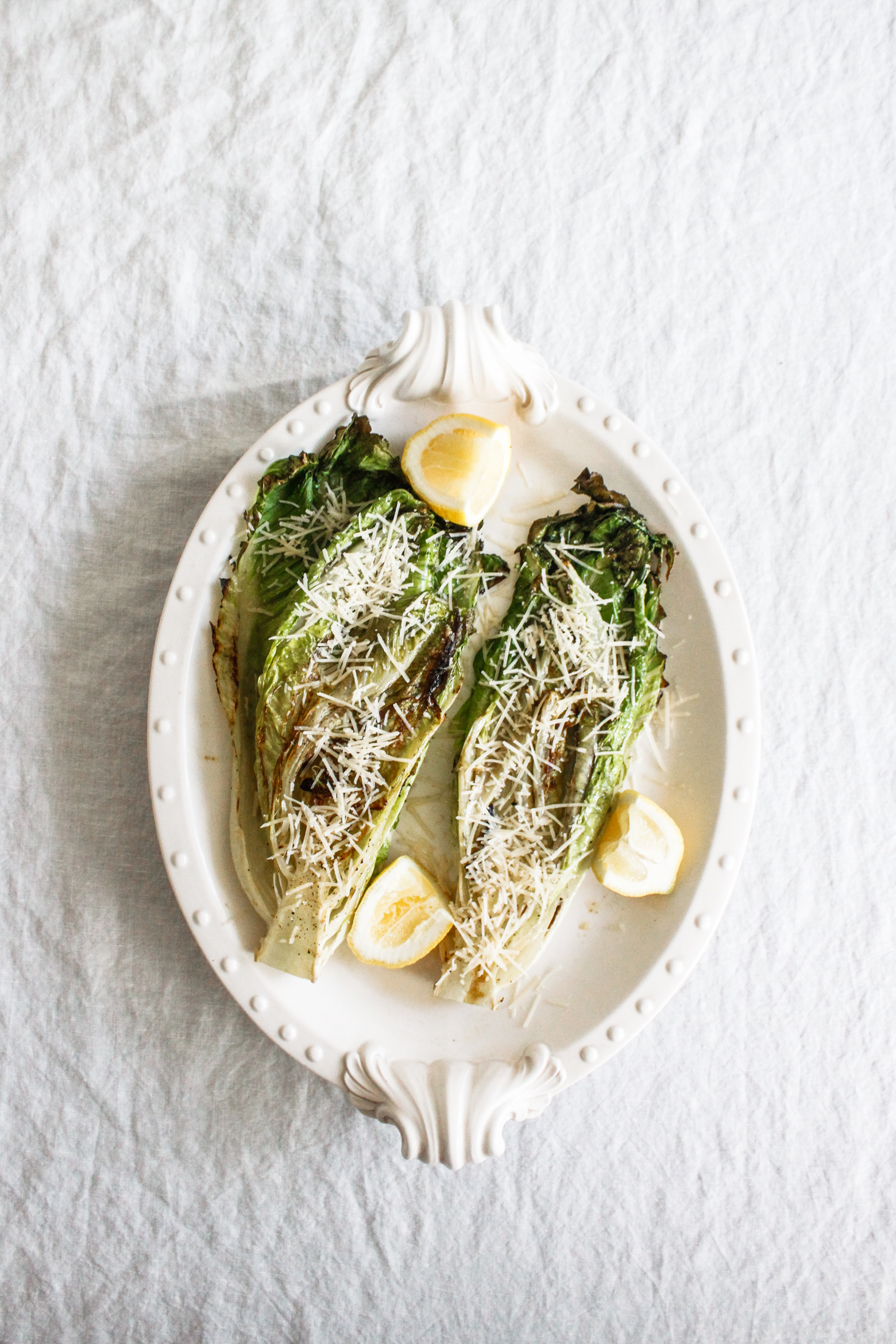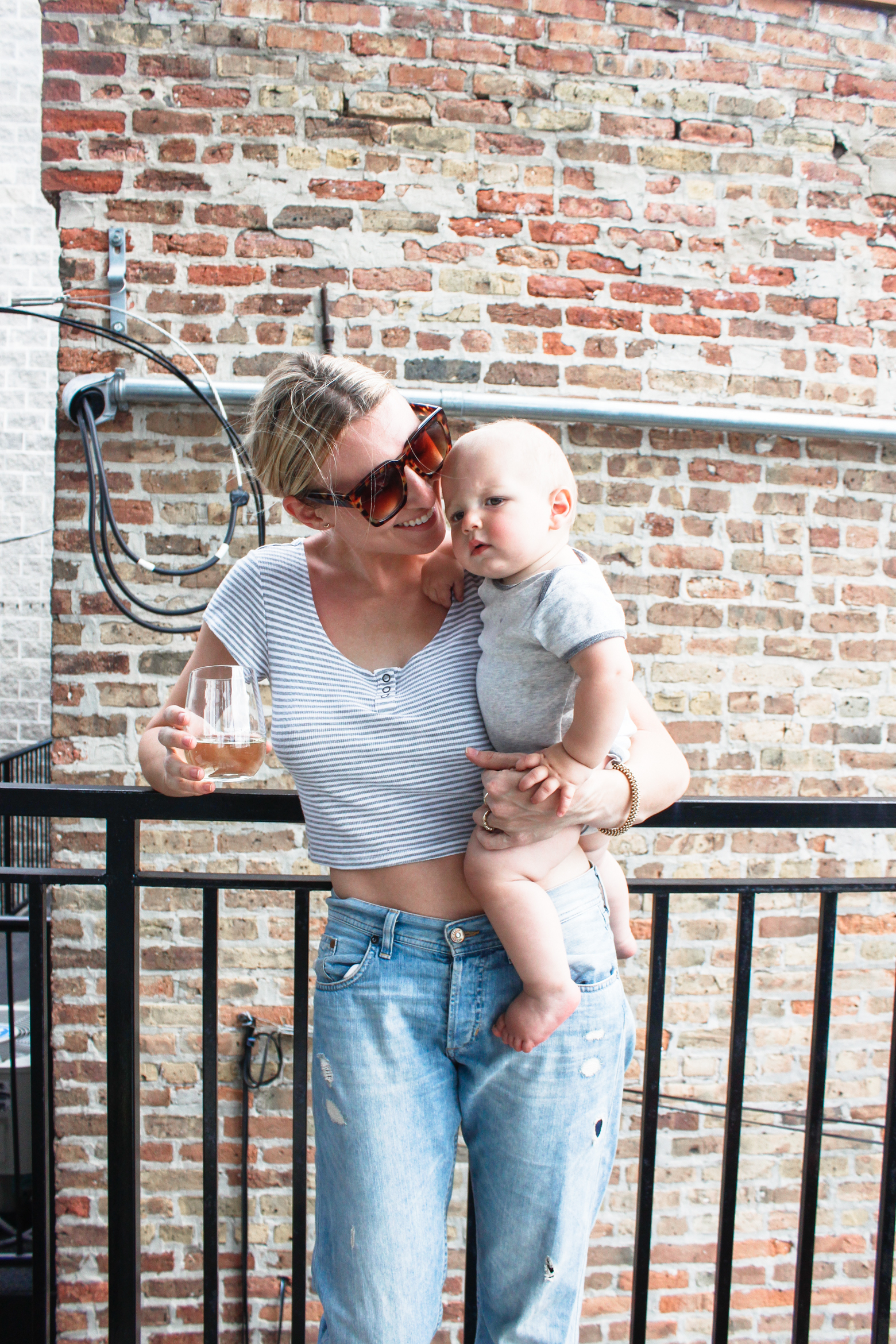 – SHOP THE POST –
Happy Monday! I hope your week is off to a good start. We had a lazy family weekend at home and it was everything. I got a lot of questions about these amazing jean shorts from an Instagram I posted yesterday morning – there are more photos of the shorts later on in this post. I'm not kidding when I tell you, I'm living in them. They are only $22 but feel like $85 Levis. Obsessed!
So, grilled salad is my new fav thing. This is such a simple, healthy recipe! I had no clue that grilled lettuce was so delicious. I'm not kidding, the prep time takes 5 minutes and the cook time is literally 5 minutes! Is anyone else on this train? Tasty, low cal, simple to make. If you haven't noticed, I only like easy recipes.
Somehow, grilling lettuce makes it so much more filling than eating it raw?! Aside from fresh romaine hearts and maybe parmesan cheese, I'm certain you have everything else you need to make this recipe. Just a heads up, I photographed two heads of romaine hearts but we only ended up grilling one of them, and we didn't even finish it! I honestly think one large head could serve 4 people, but if you're feeding 4 adults I would probably make 2 heads just to be safe.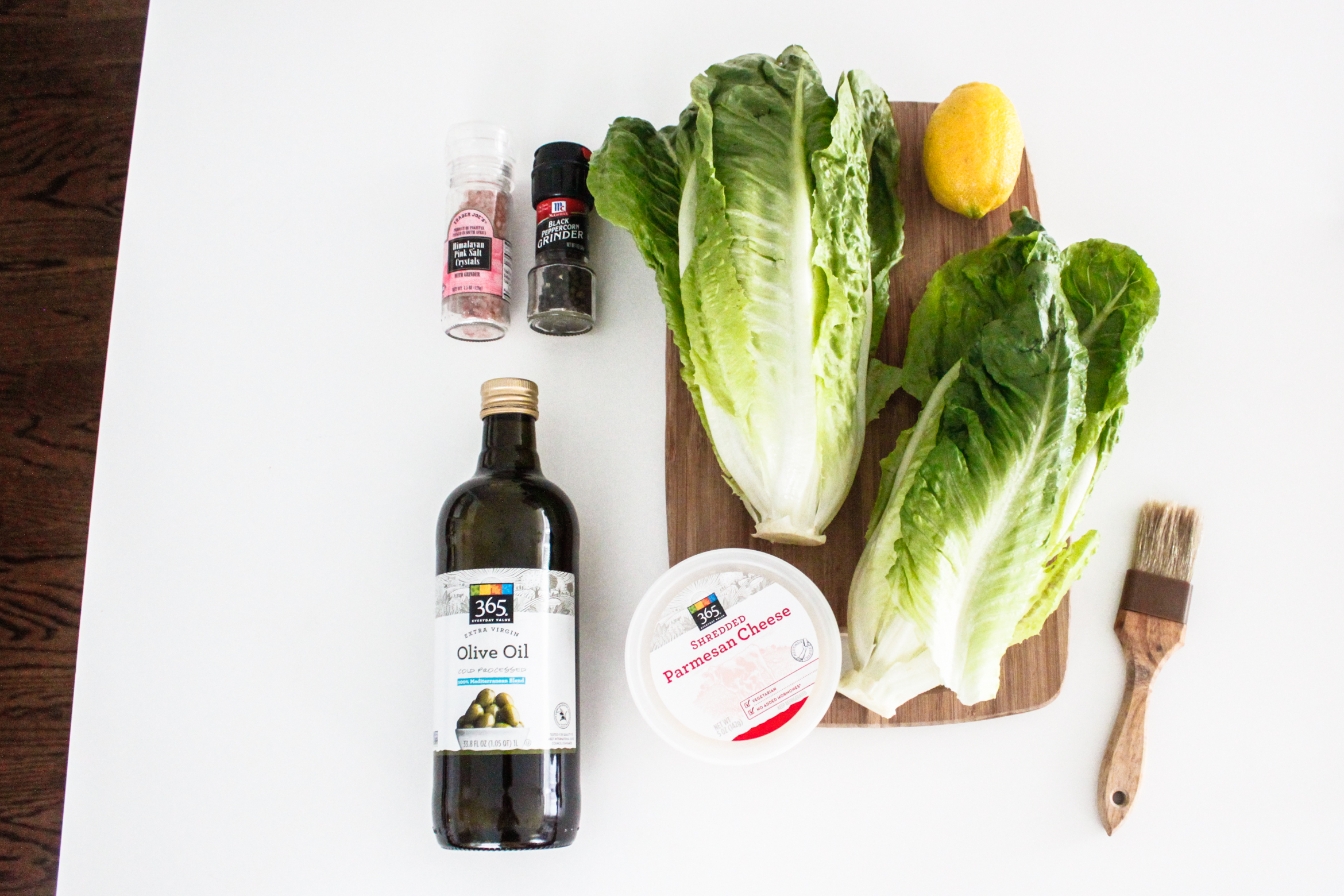 HOW TO GRILL LETTUCE…
INGREDIENTS
1-2

heads of fresh and firm romaine lettuce, cut VERTICALLY  (that is the most important part!)

3

tablespoons olive oil + pastry brush

Salt to taste

Pepper to taste

One lemon 

Fresh parmesan cheese
DIRECTIONS
Make sure grill grates are cleaned, and turn grill on to medium/high (about 400 degrees)
Cut romaine hearts in half VERTICALLY (aka: long ways!)
Fill a small bowl with 3-4 tablespoons of olive oil, and brush the front and back of each lettuce half liberally with olive oil using pastry brush. Sprinkle on some salt & pepper.
Place lettuce halves cut side down and grill for 3 minutes, apply some pressure with your tongs to get a good sear! Flip the lettuce and grill for 2 more minutes.
Remove from grill. Squeeze fresh lemon juice over each half and sprinkle on the fresh parmesan cheese to taste! I like a lot 🙂 Enjoy!