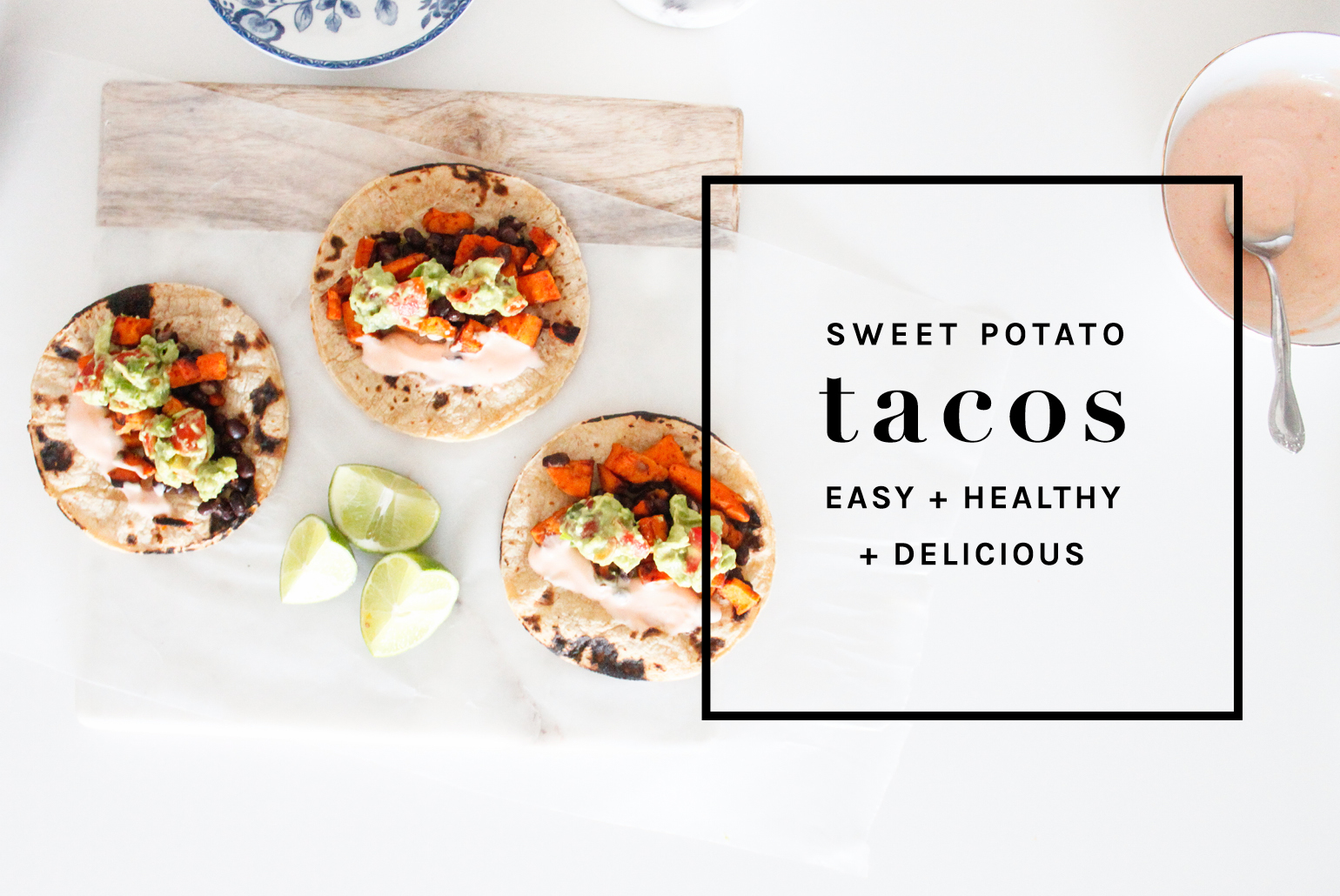 I promise this is an easy go-to meal that anybody can add to their weekly rotation! Especially new moms who have no clue WTF they are doing and want to pretend like they have it together (ahem, me). I am not kidding when I tell you that I make these once a week. In fact, I have been making them once a week for 2 years now. They are sooooo easy, and sooo filling, and soooo tasty.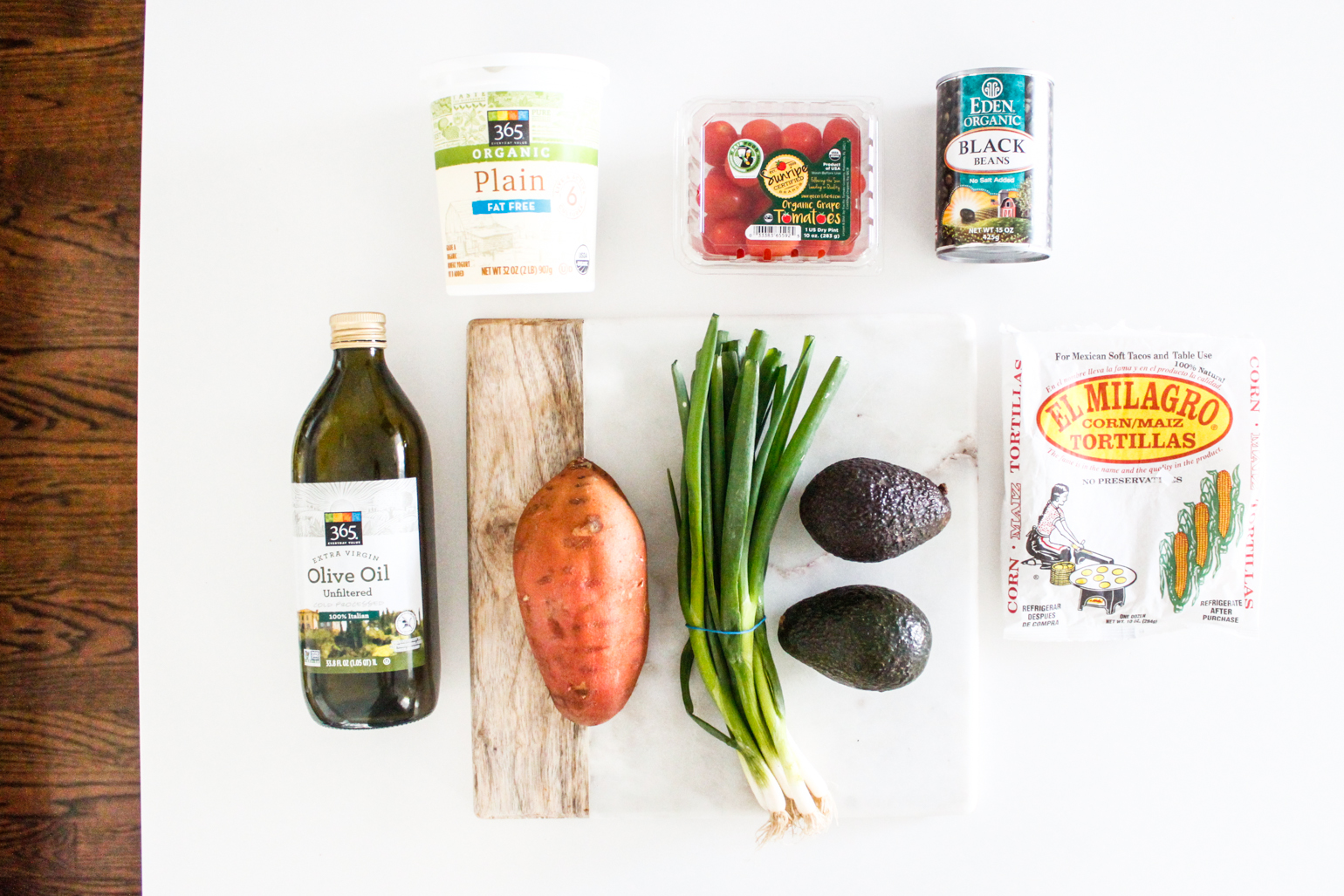 SWEET POTATO + BLACK BEAN TACOS:
For the mixture:
1 large sweet potato, cubed
2 tablespoons olive oil
1 teaspoon chile powder (or to taste!)
1 can of black beans (draining optional, I personally like to add the juice!)
Small corn or flour tortillas
For the guacamole (or just buy pre-made guac!):
1-2 avocadoes
Green onions
Cherry tomatoes
Garlic powder
Salt
Optional toppings:
Greek yogurt (I like to mix it with Cholula to make a spicy cream!)
Feta cheese
Lime juice
Instructions:
Toss diced sweet potatoes and olive oil in medium to large skillet. Season with salt, chile powder, garlic powder, and any other spices you'd like! Throw a little hot sauce in if you like spicy. Cook until soft enough to make a mark with a fork (about 20 minutes).
While the sweet potatoes cook, make your guac or OPEN the pre-made guac you bought from the store (no judgement ever).
Add can of black beans to the cooked sweet potatoes. I do NOT drain them because I feel like the juice adds some moisture to the mix! But if that grosses you out, draining works too.
Mix the sweet potatoes and black beans together, cover, and simmer until the sweet potatoes and black beans form a thick, delicious looking mash. Stir frequently to keep the mixture from cooking onto the bottom of the skillet!
Spread a little Greek yogurt on a (toasted!) tortilla, scoop on your taco mixture, and top with guac, cheese, hot sauce, and lime juice!