– SHOP MY LOOK –
Boyfriend blazer is from Target & I'm wearing a Large because I like it to be even more oversized! | Crop top is from Forever 21 | Mom jeans are from ASOS and only $56 | Sunglasses are $13 from Amazon | Backpack is from Target | My mules are old from ASOS and are sold out, I cannot find anything like them anywhere I'm sorry! Keep checking back for them they might restock!
Do you love trends or hate them?
I'm not really into following trends religiously. Staying true to my personal style and wearing what makes me feel comfortable is more important. However, I am always down to hop on board with trends that I genuinely find cool or interesting. Also, I really enjoy finding ways to put my own spin on trends, I think it is a fun challenge and a good way to experiment with fashion while still feeling like myself.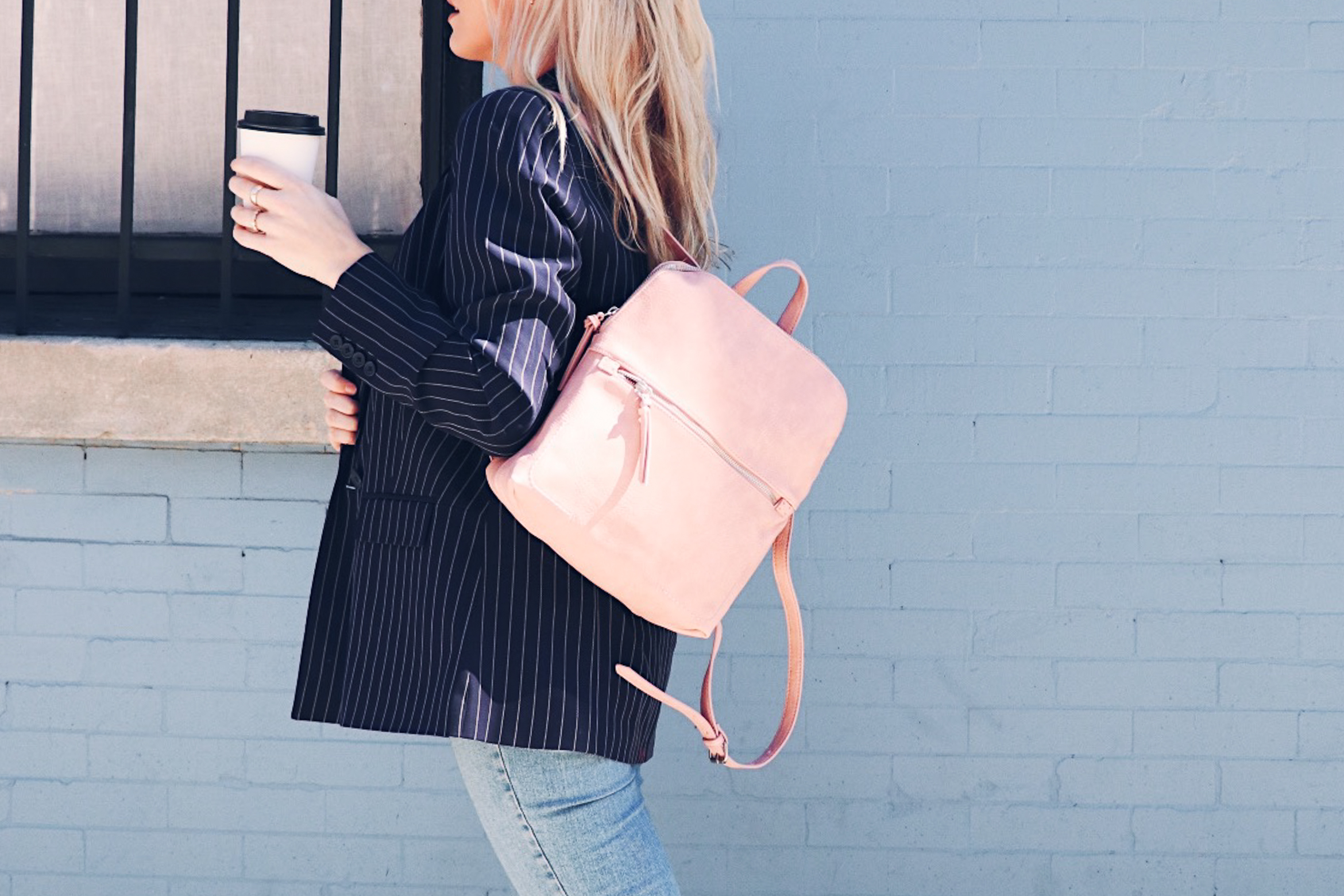 There is one 2018 trend I thought I would hate but actually like…
A lot of the 2018 Spring + Summer trends are a bit intense and fall into categories that I might typically shy away from. For instance, sequins are going to be hot this year and upon first hearing that I thought "ew, no thank you."  And then I came across this AMAZING Rolling Stone sequins t-shirt and it is SO me. Also added to my sequins wish list: THIS JACKET.
This is what makes fashion trends so much fun. They encourage you to think outside the box and extend your style in ways you might not have thought you would otherwise. What I'm saying is: there are ways to work your own style into trends that might initially scare you.
**NOTE: Tulle is also going to be big this Spring, but I will probably be passing on that one!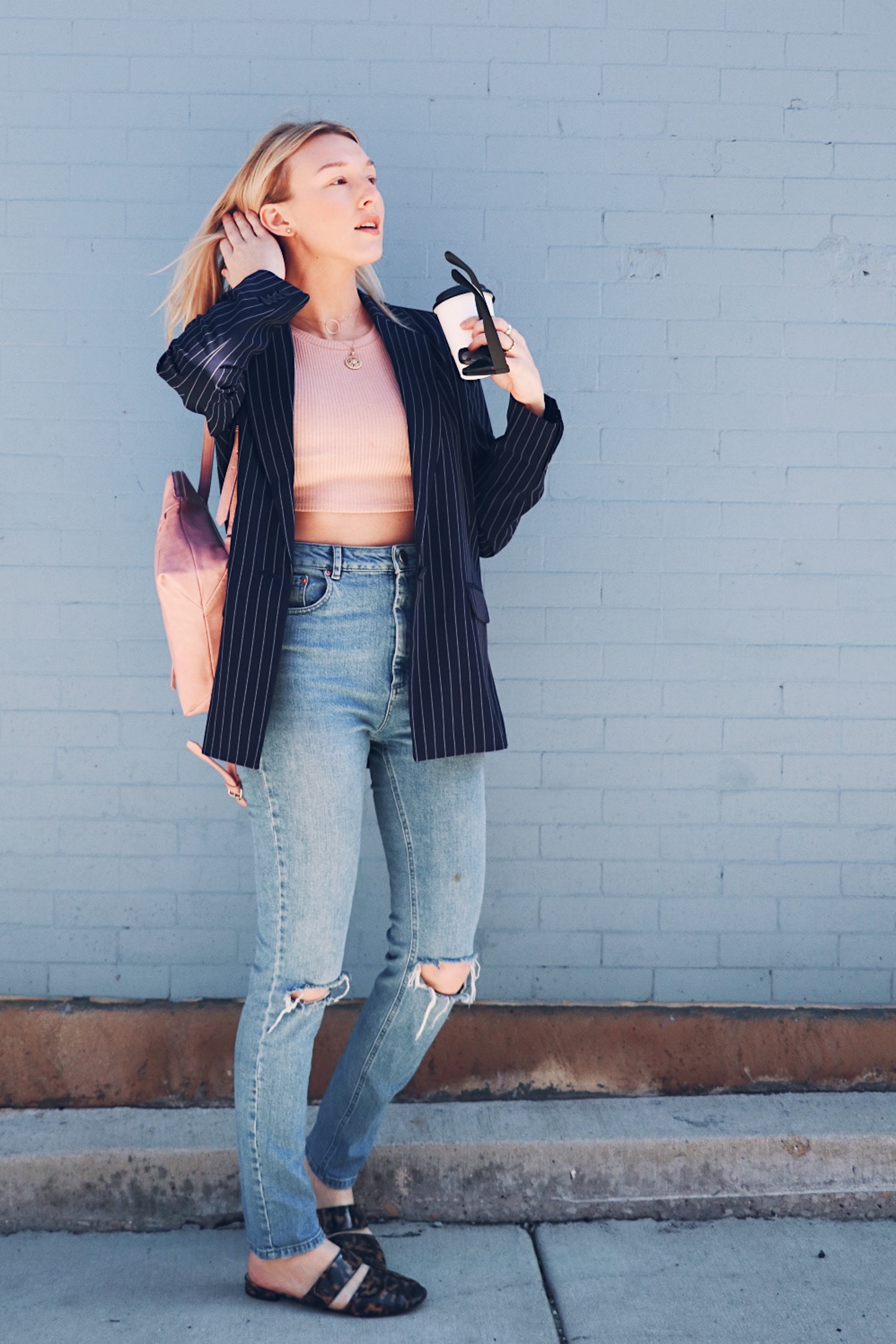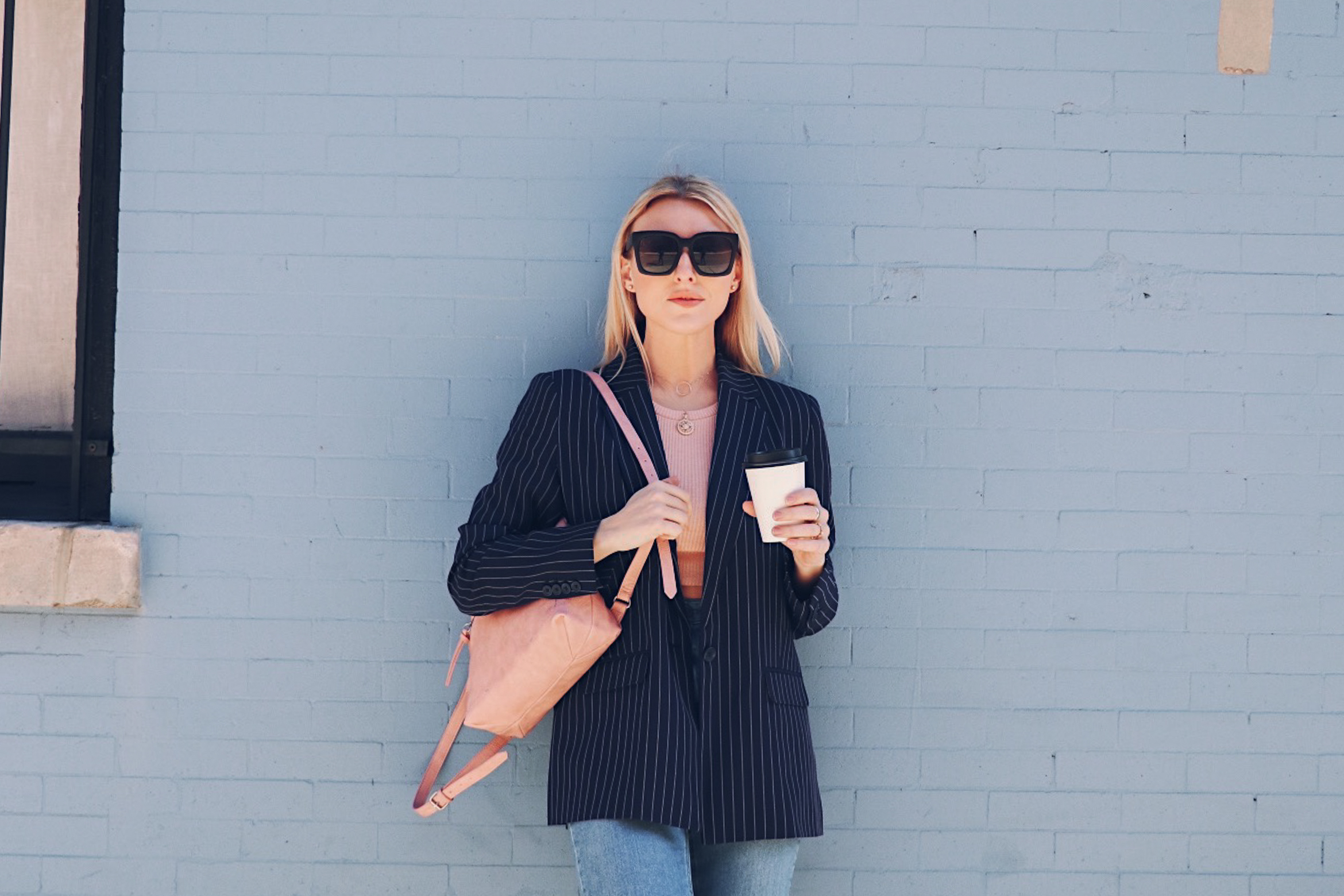 The 2018 Spring trends you'll be seeing this year:
BELT BAGS
SPLURGE:
SAVE:
SEQUINS
SPLURGE:
SAVE:
FRINGE
SPLURGE:
SAVE:
POLKA DOTS
SPLURGE:
SAVE:
OVERSIZED EARRINGS
SPLURGE:
SAVE:
PVC (AKA plastic)
SPLURGE:
SAVE:
LAVENDER + PASTELS (purple was the pantone color of the year!)
SPLURGE:
SAVE:
SUMMER PLAID
SPLURGE:
SAVE:
CHUNKY SNEAKERS (specifically velcro)
SPLURGE:
SAVE:
BACKPACKS
SPLURGE:
SAVE: