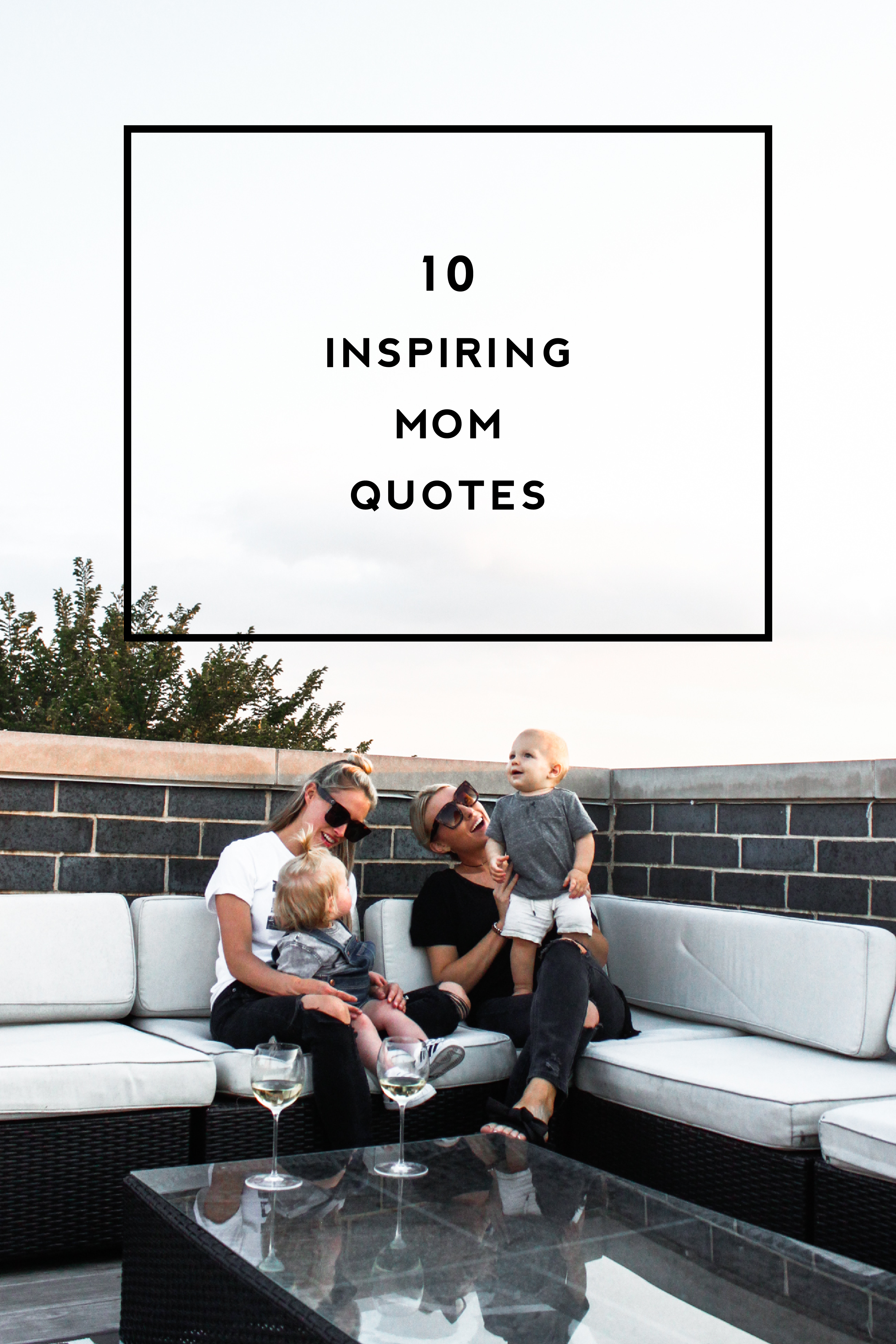 Hi moms. New moms, seasoned moms, working moms, stay at home moms, hi to all moms. I just want to let you know that you're doing an amazing job. As we all know, when it comes to motherhood, the good times are the best and the hard times are the worst. There is nothing like good mom friends and wine to help get you through the tough times. I'm so lucky to have Katelyn and a handful of other amazing, rock solid mom friends who have helped talk me off the ledge from time to time. Be sure to check out Katelyn's post on why you need mom friends, and where to find them, it's a must read. She has such an amazing + positive perspective on motherhood, and I love when it rubs off on me! I find comfort in trolling Pinterest for inspiring quotes (check out my motherhood board here!). Sometimes, simple words of wisdom can have the power to quickly put things back into perspective. So, I wanted to share some of my favorite mom quotes with you guys.
The past couple of weeks…
The past couple weeks have been tough for me. James has decided he no longer wants to take an afternoon nap, however he won't sleep longer than about 1-1.5 hours in the morning. Then, that's it. He is done for the day. Which means he is getting literally no rest which stresses me out, and it also means that I get about 1 hour a day to myself. Cool. For three days last week, I tried pushing his first nap to right after lunch time but he only slept 45 minutes each time. So, no. On top of the nap situation, there seems to be so much else going on with him! I think he is simply entering toddlerhood. We have had some night waking going on, inexplicable/nonstop crying throughout the day, refusing to eat food he typically loves, multiple short or fully skipped naps. As of late, it has been a struggle reminiscent of the early days. *Cringe*. PS: I wasn't a huge fan of the early days.
The hard days.
On really hard days, I have a horrible habit of making everything 10x harder on myself. I so quickly forget that all of those things I previously listed are normal, necessary, and common occurrences that are inevitable while raising a baby. They grow, they cry, they get teeth, they wake up, they skip naps. But while I'm hiding in my bathroom with the fan on to avoid the sounds of yet another nap struggle, or listening to James cry while I look around at a cluttered/dirty kitchen that I swear I just cleaned; I struggle to remember that those things are normal, and they too shall pass.
My emotions start to snowball and before I know it, I'm blaming myself for every single thing going wrong. I tend to add more drama to the situation, and become my own worst enemy. When really, I need to take a step back, a deep breath, and give myself a break. Why is it so hard for moms to give themselves a little grace?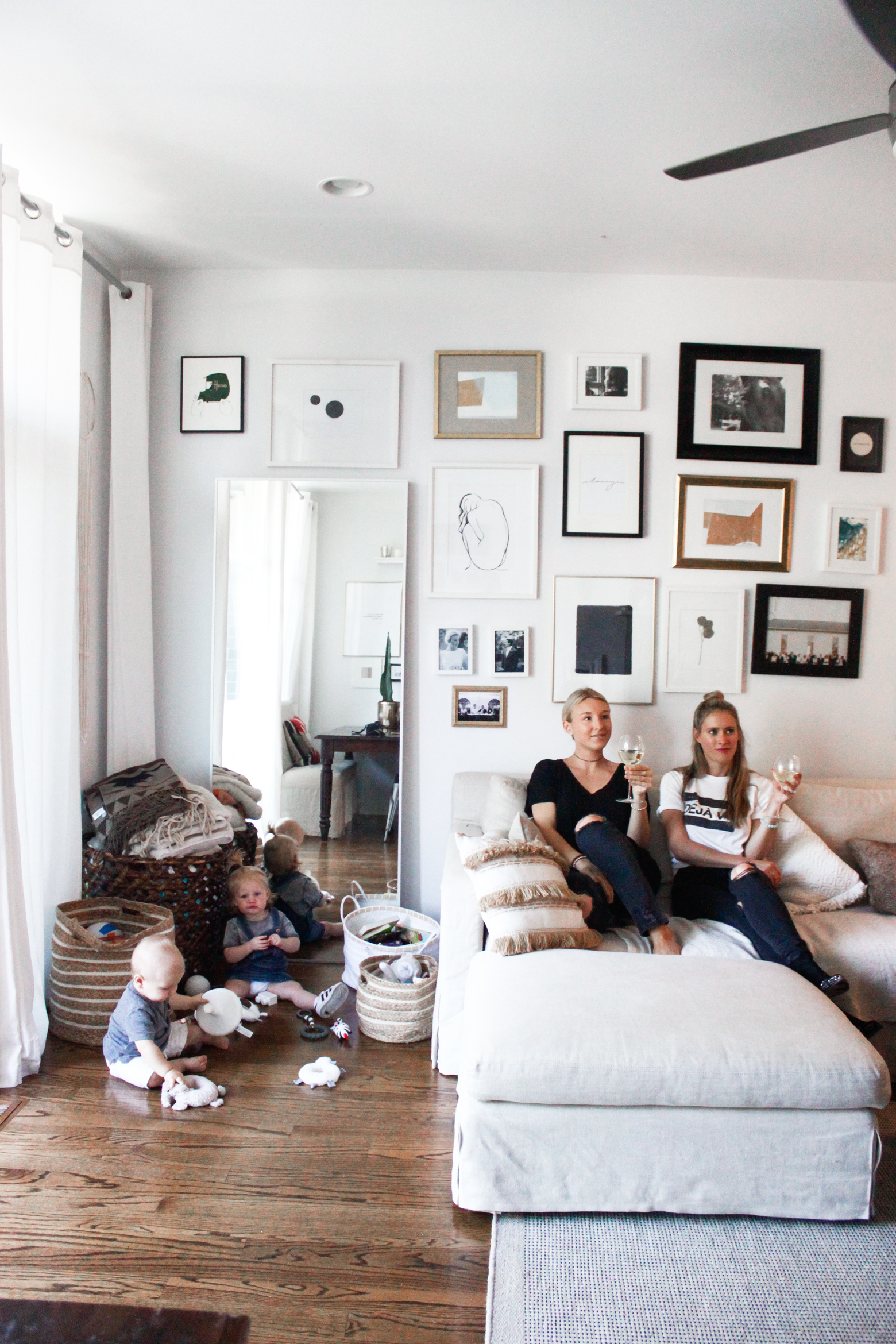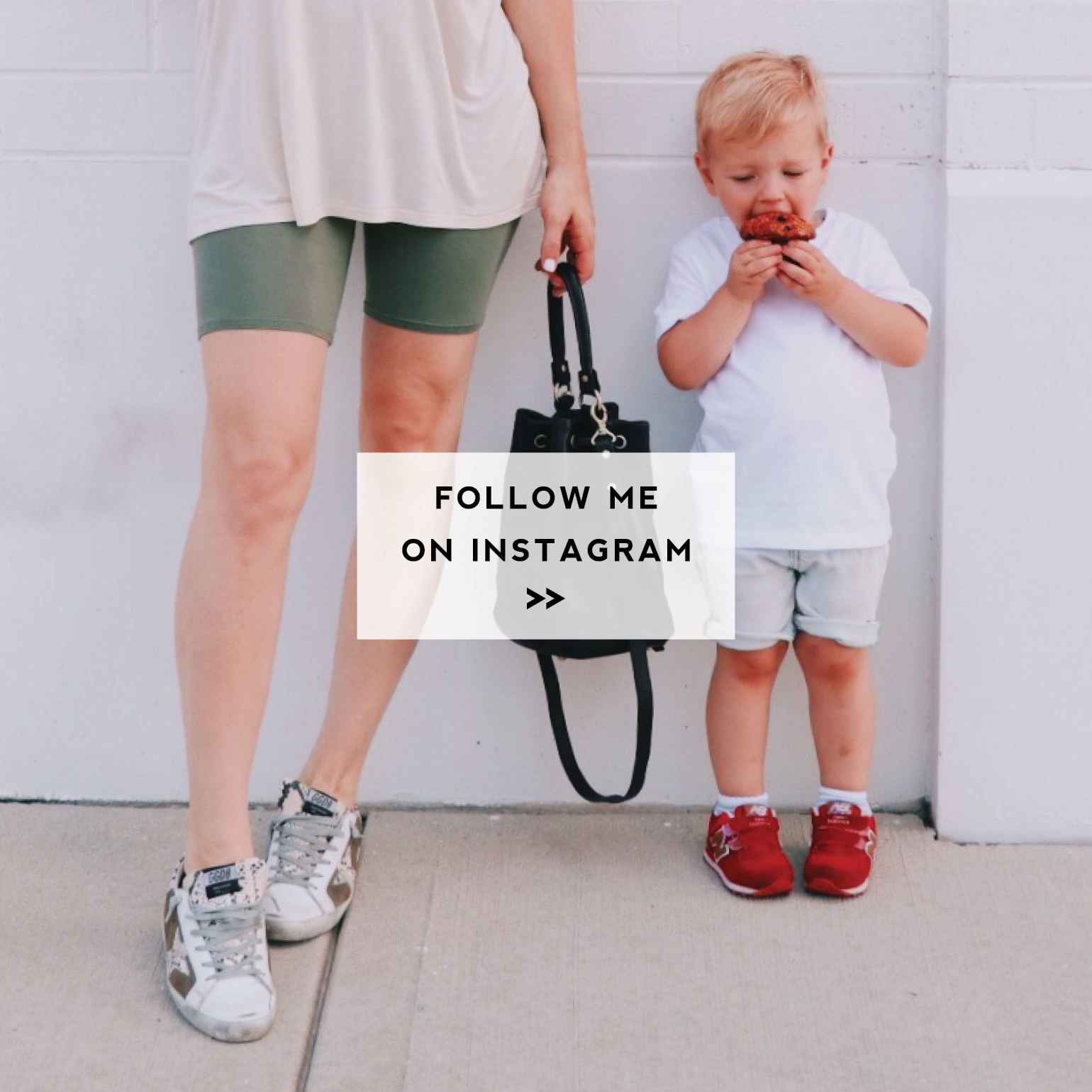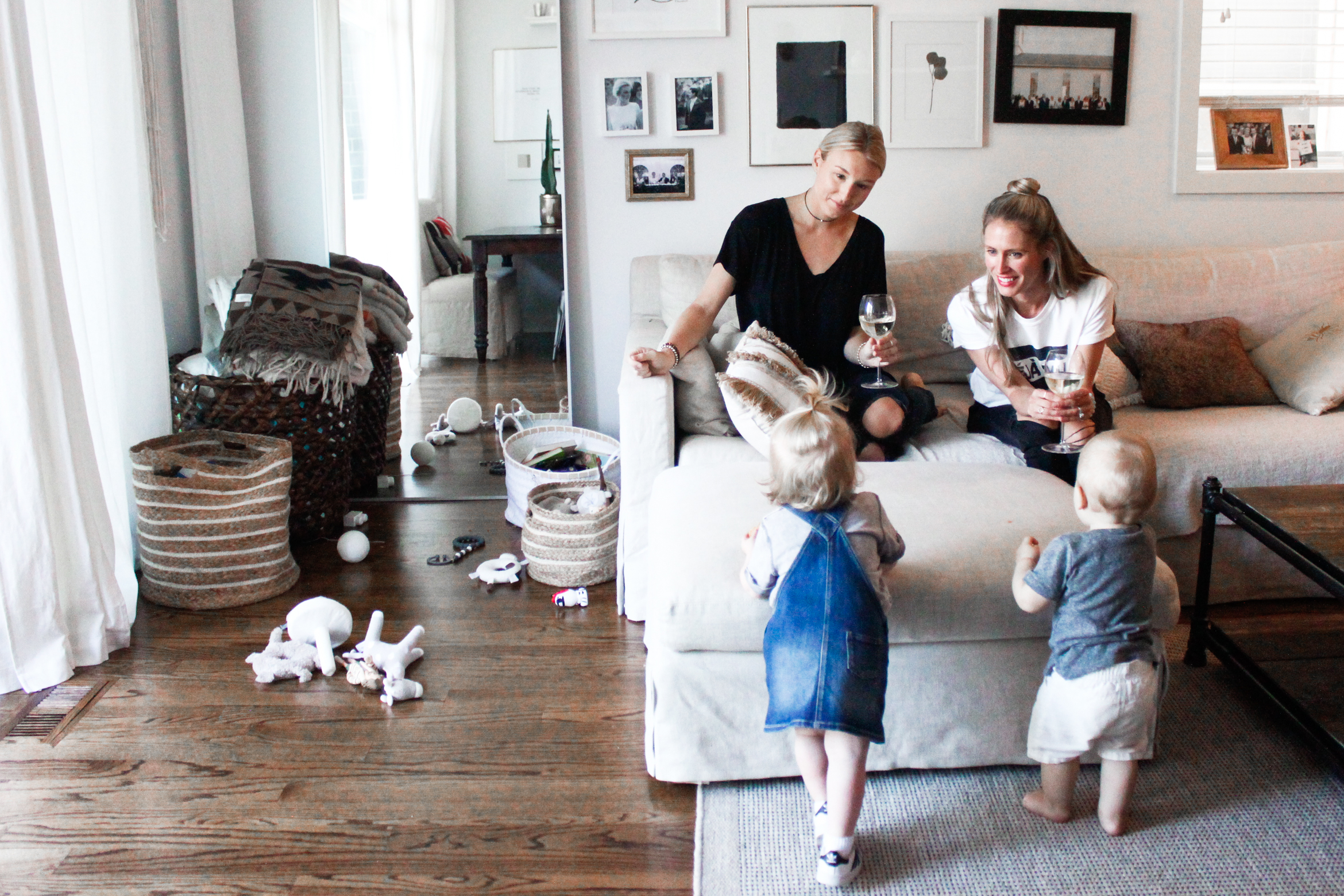 Some of my daily mom struggles…
Full disclosure, being a stay at home mom is so much harder than I thought it would be. My type A personality does not help. Sometimes I feel like I'm going in a circle, attempting to accomplish small daily tasks that I either have to do again the moment I finish, or I never finish them at all. Then, at the end of the day I look around at my messy house and a load of damp laundry in the washing machine and I'm like: "how am I sooo exhausted after not getting ONE thing done today?!?".
Some days, it feels like a constant series of little failures. And as for the one-ish hour a day that James naps? I am constantly torn between ways to use that time. Should I rush to get a blog post up? Do a load of laundry? Shower? Clean the kitchen? I usually start all of the tasks, but James wakes up before I can complete any of them. Everything seems so heavy in the moment, when really it is not. I'm working hard on trying to change my perspective when I feel overwhelmed, and it is slowly starting to work for me.
Changing my perspective…
When James was napping more "normally", I seemed to have a better system down. But as we know, once you think you have it down, your child changes things up! They are on to the next stage. Leaving us in the dust, frantically trying to keep up and figure out their new needs. But that is okay. In fact it's better than "okay", it is the sign of a healthy + growing baby.
What I need to do is embrace the fact that these little mundane tasks that never seem to get completed, is what my life is about right now. And guess what, there is nothing wrong with that. I've got to stop looking at this past year as a compilation of failed daily tasks, and look at it as a year of successfully raising a small human. I need to stop focusing on the things I am not accomplishing in a day, and focus on the fact that James laughed, ate, and learned today.
When we are having an especially difficult day, I'll vent text a mom friend own mom and she always has a little pearl of wisdom that helps put things into perspective. So, below is some food for thought to help get you through those tough days…
10 Mom Quotes to Get You Through a Tough Day: