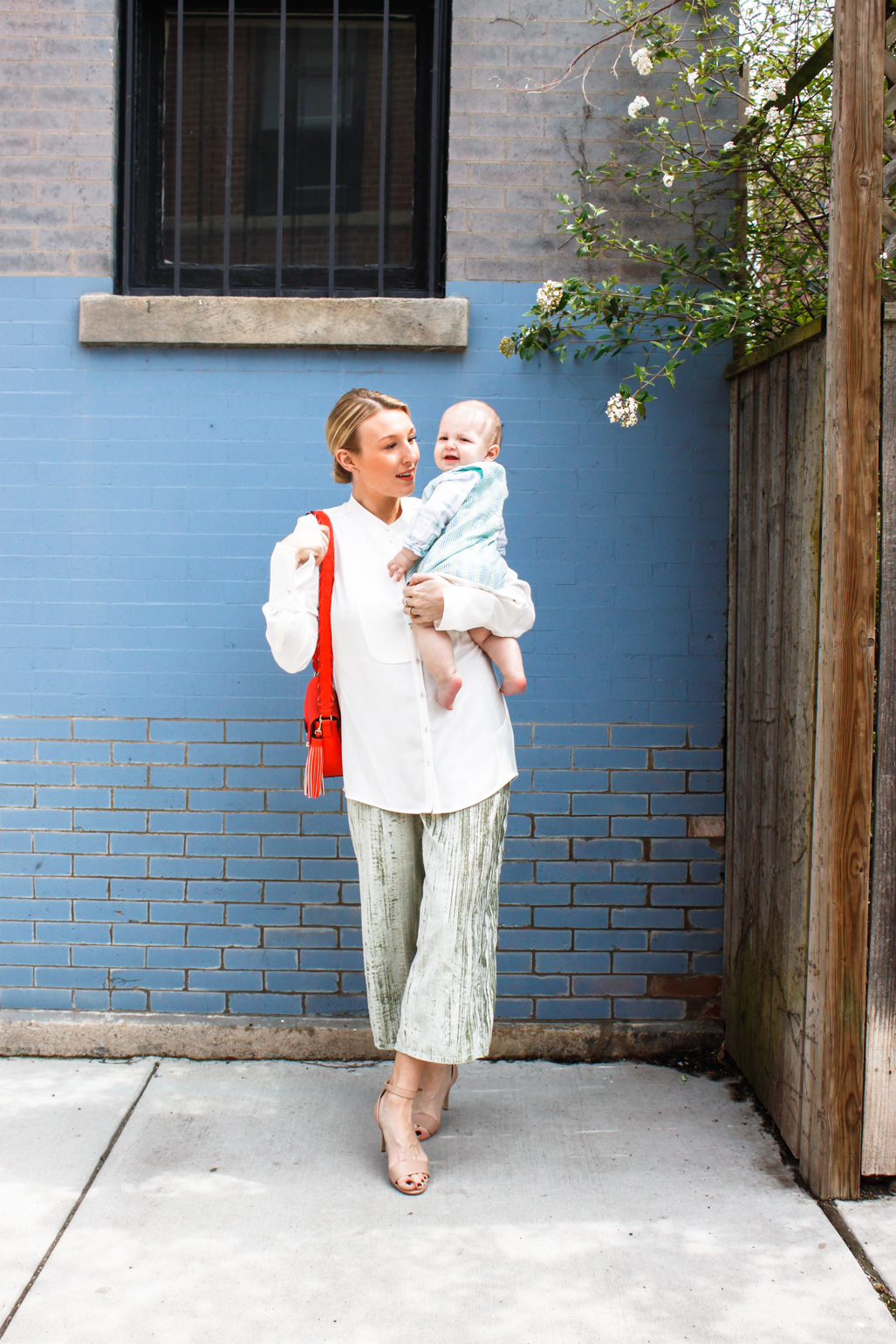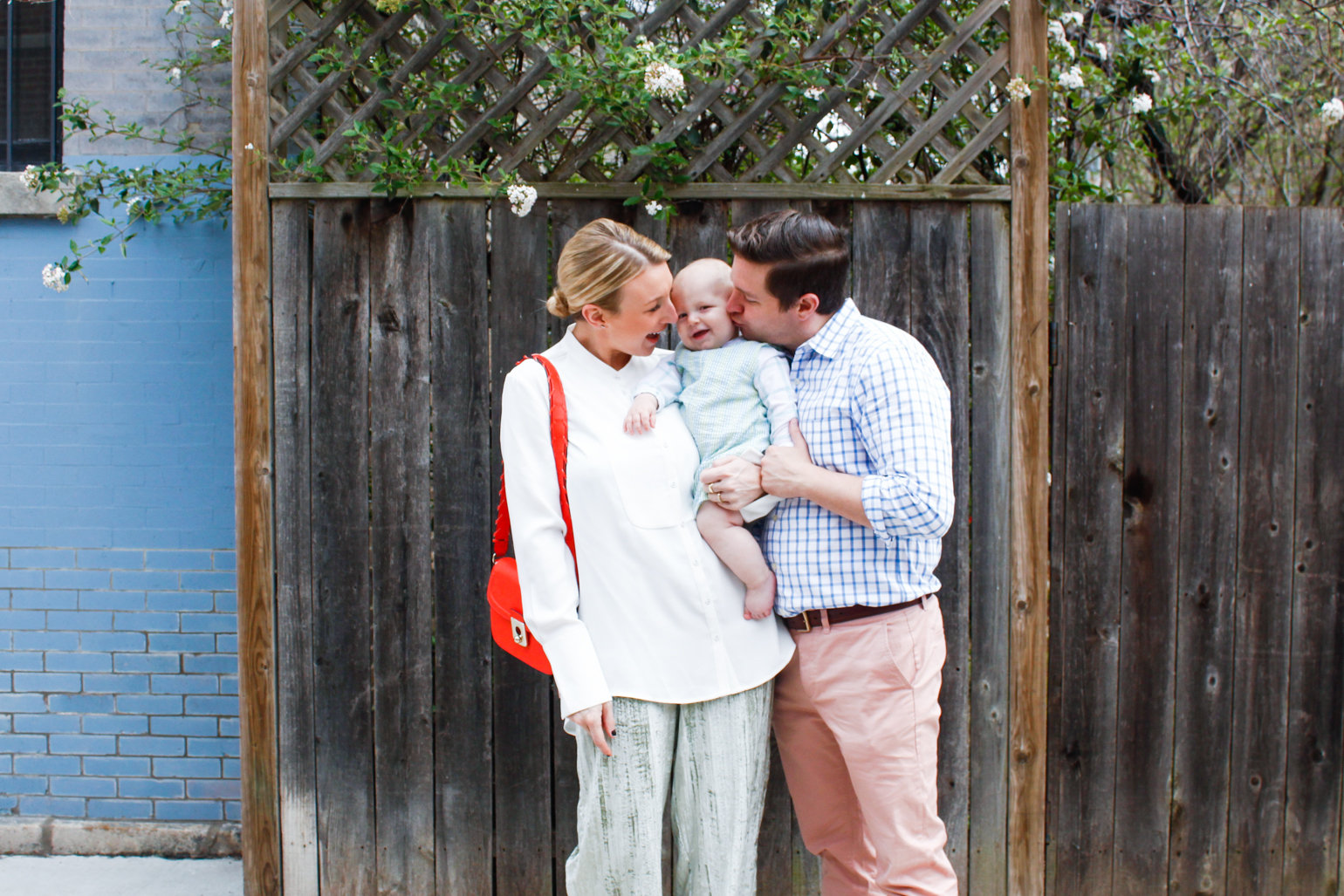 Last weekend was so great. Kyle had off work on Friday and he let me out of my cage for a long rosé induced brunch with some of my favorite people – shout out to Katie (check out her blog here) Em, Lizzie, and Dennis – at Hampton Social (which is the best place in Chicago to sit and drink rosé all day btw – just read their sign). I resisted the urge to stay out all night with my friends, which in all honesty has been a hard adjustment for me since having James. I realize that makes me sound like a huge party girl but if we are being totally honest, that old feeling of being able to do what I want when I want and not having to worry about it – is something I miss every now and then. Not that I would have things ANY OTHER WAY, but I think new moms feel really guilty admitting they miss their old life sometimes. It's not so much that I actually MISS going out, I think it is more of a weird adjustment phase new moms go through. Your whole life quickly changes SOOO drastically that sometimes it is hard to feel like yourself because you have this permanent new identity. And I think I'm really reminded of that feeling in social settings. That being said, the second I arrive home and see James that feeling instantly disappears. (But then I look at Snapchat and it comes back JK JK JK JK JK!) Anywho, moving on. I went home like a good mom and some girlfriends came over for Chinese food and wine (hey Tracey, Tay, and Nicole!). Does a day get any better than that??? Nope.
Then, Saturday was GOOOOOOORGEOUS – 80 freaking degrees – and Kyle was a good husband and didn't even TRY to golf. Hands clapping emoji! Ahh golf, you annoying little B. I love that he loves it and I DO want him to enjoy himself (I swear) but life with a baby and all day golf outings = NO. Does anybody else feel this way, or am I just a lame/cliche wife. Anyway, we spent practically the whole day outside and it was so lovely. In the morning we walked into Bucktown for coffee and fancy egg mcmuffins at Fairgrounds (amazing) then took James to the park for his first time in a playground swing. He loved it.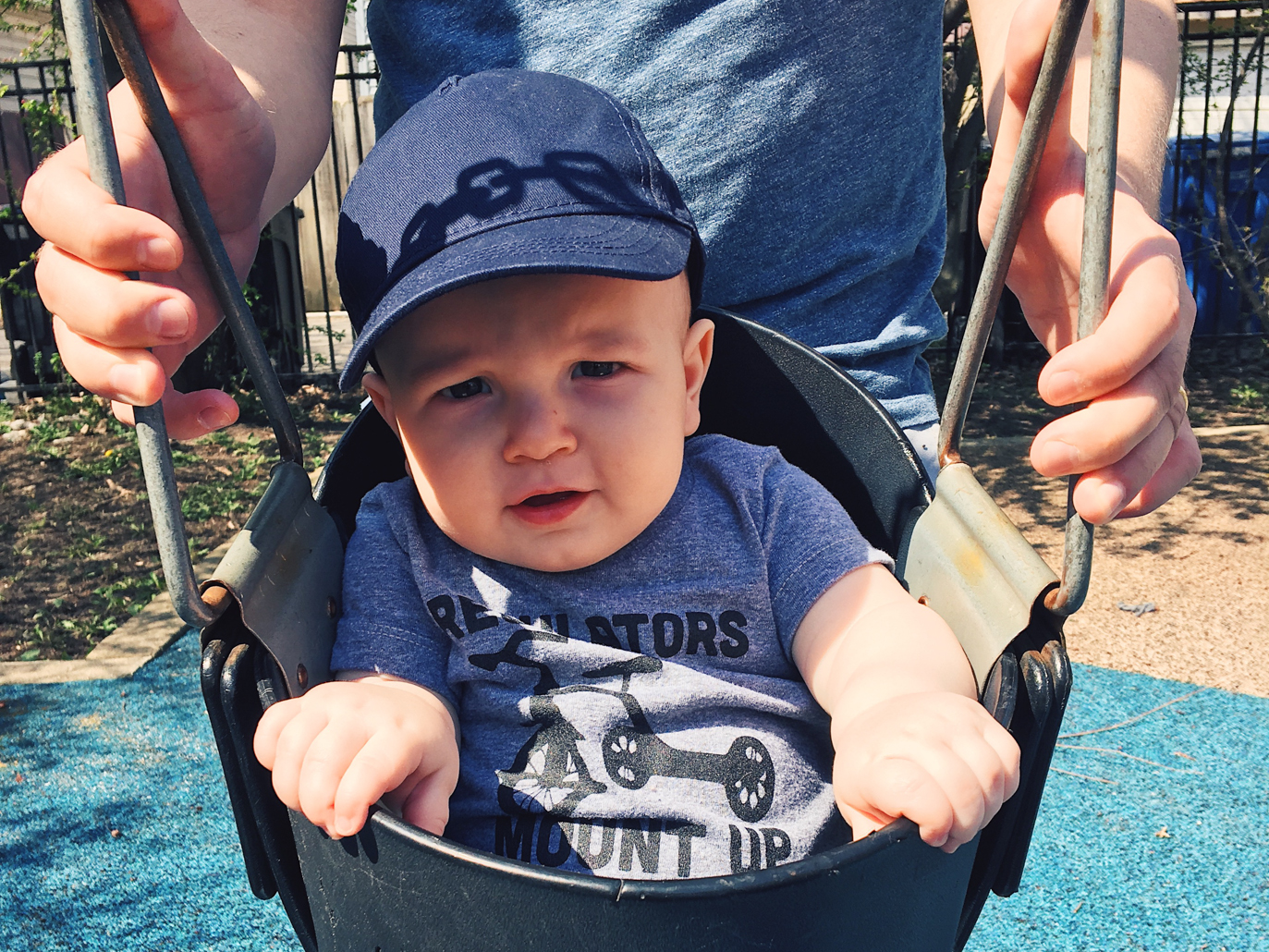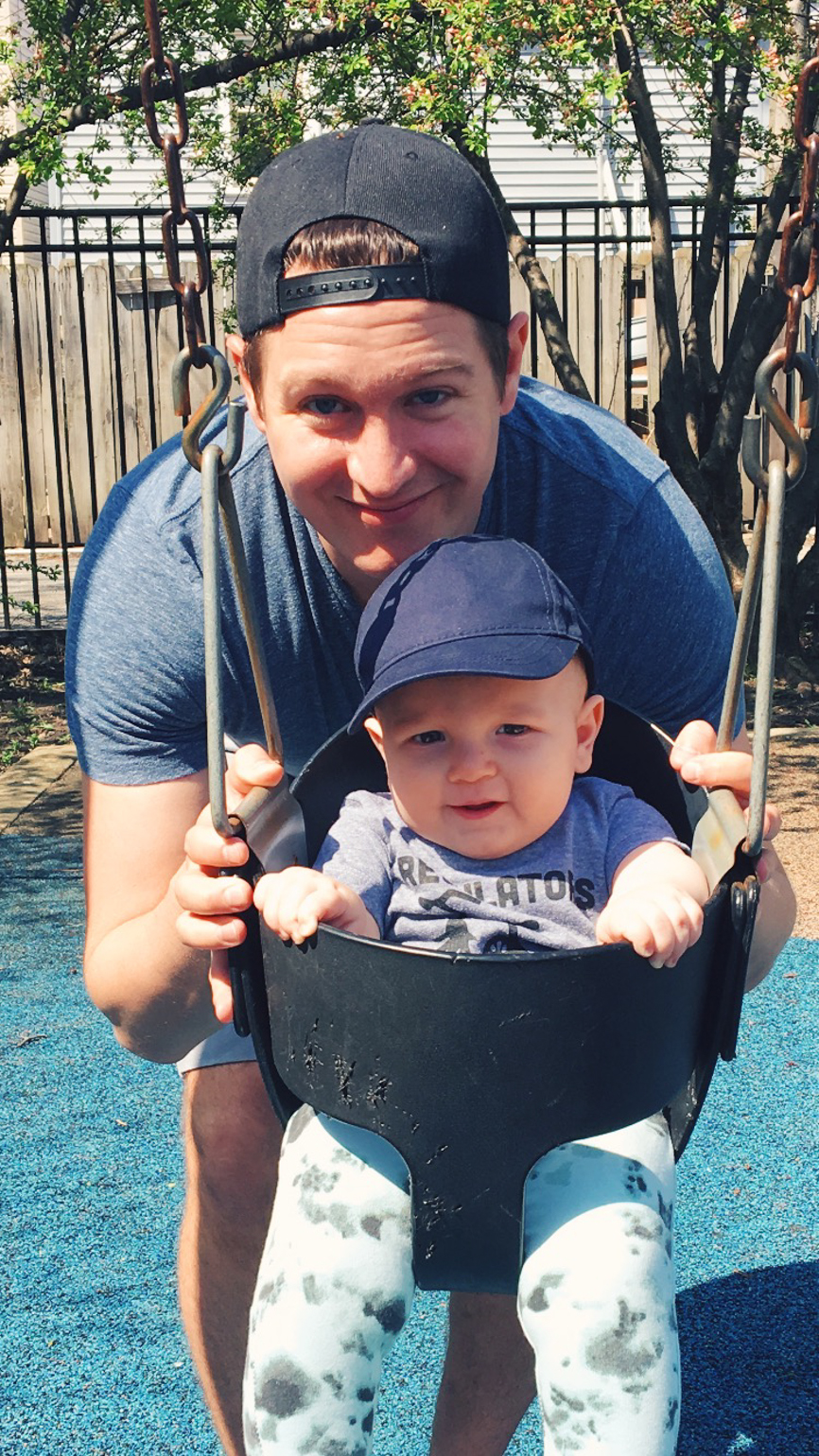 After the park we went home and James napped – which btw – has been getting SO much better. I've mentioned this briefly but the nap journey has been a long and treacherous road for the McMillin fam. However, after all the ridiculously hard and emotional work I've (we've***) put into it, I'm happy to report that James now goes down on his own and is FINALLY sleeping longer than 30-45 minutes (KNOCKING ON ALL THE WOOD). I will do a post on napping because I could talk about it for hours. If this is not the case for your baby at the moment I seriously feel your pain and am here to talk.
While he slept, I ran to Target and went HAM on his Easter basket. We basically got him nothing for Christmas but now that he is semi-aware of the world, we got excited and went a little overboard. I also accidentally stumbled into the Victoria Beckham for Target section and went a little HAM there too. It's good you guys! I have been underwhelmed with Target clothes for a while now – I thought it all got boring and overpriced. But, they are DEF redeeming themselves with this collection, and also the Who What Wear collection is pretty awesome too (I really wanted these fancy track pants but they didn't have my size, ugh). The shirt I wore on Easter is insanely cool. The cuffs are HUGE and really structured, they totally make the shirt! (See below.) Everything in this collection is great quality and really affordable. I almost bought this skirt but since I rarely ever dress up, I opted for the white blouse instead. I can't wait to wear it with these jeans and these shoes. However, my friend Katelyn got that skirt (check out her style post on it here) and it looks AMAZING and I love how she wore it, now I'm jealous and want to go buy it.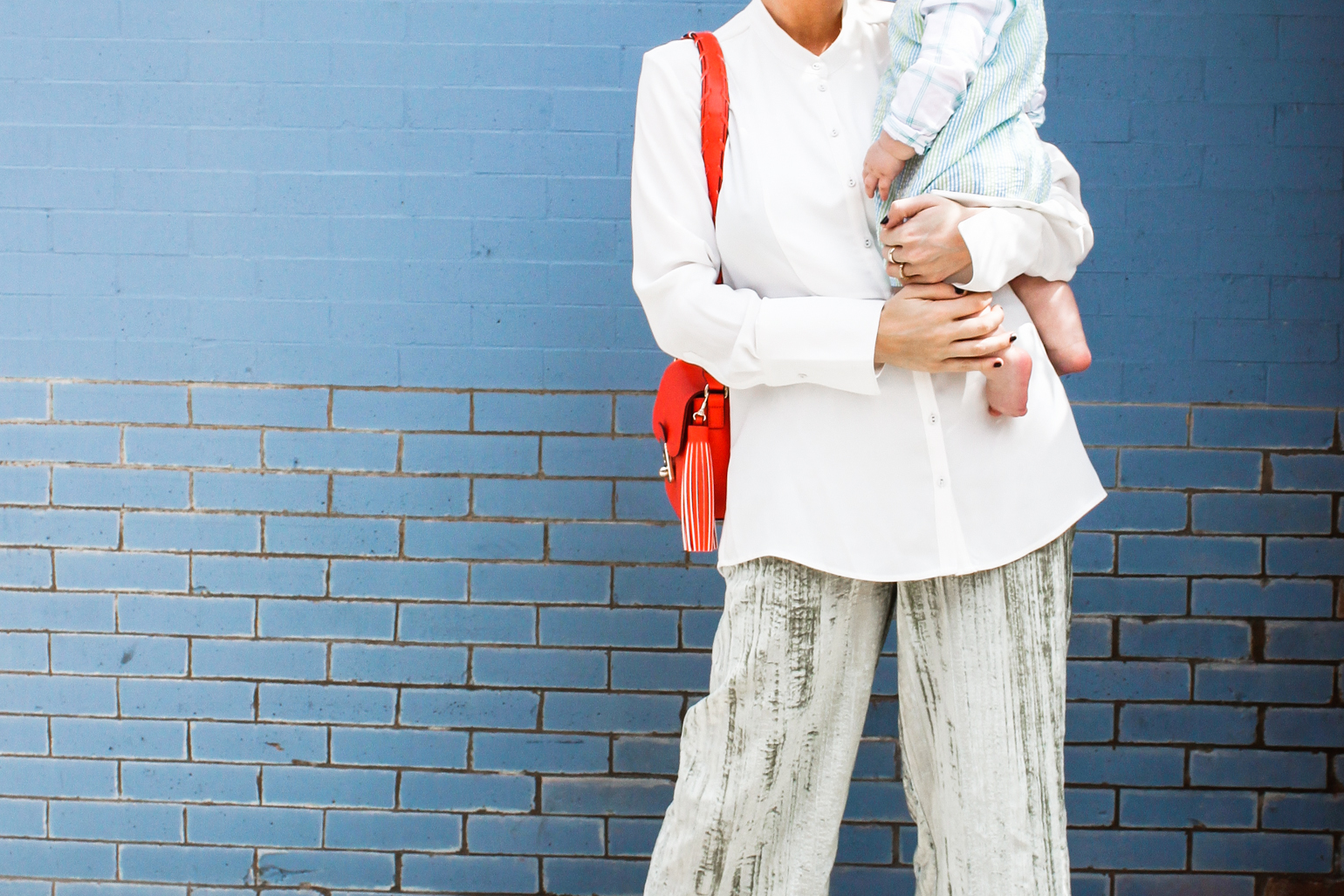 After my Target spree, the three of us walked down the street to Americano for a drink and a snack – that place is our fav little neighborhood spot. It's SO good and they have an awesome patio. We had a drink and then walked (I'm serious when I said we were outside all day) to our friends house for a BBQ. It was so great. They have a HUGE backyard which is so rare in the city, and we sat outside with a pile of babies and drank rosé , listened to country, and grilled burgers. It felt, smelled, and tasted like summer and I LOVED IT. Nights like that are so perfect. The hardest part is deciding when to leave because after a few drinks all of us think our babies are totally fine to stay up late and we all start brainstorming ways to extend the night. James was a trooper until about 8:30pm and then we peeled ourselves away from the party and walked home. WILD NIGHT!!!!! But really though, it was perfect and I can't wait to do that all summer.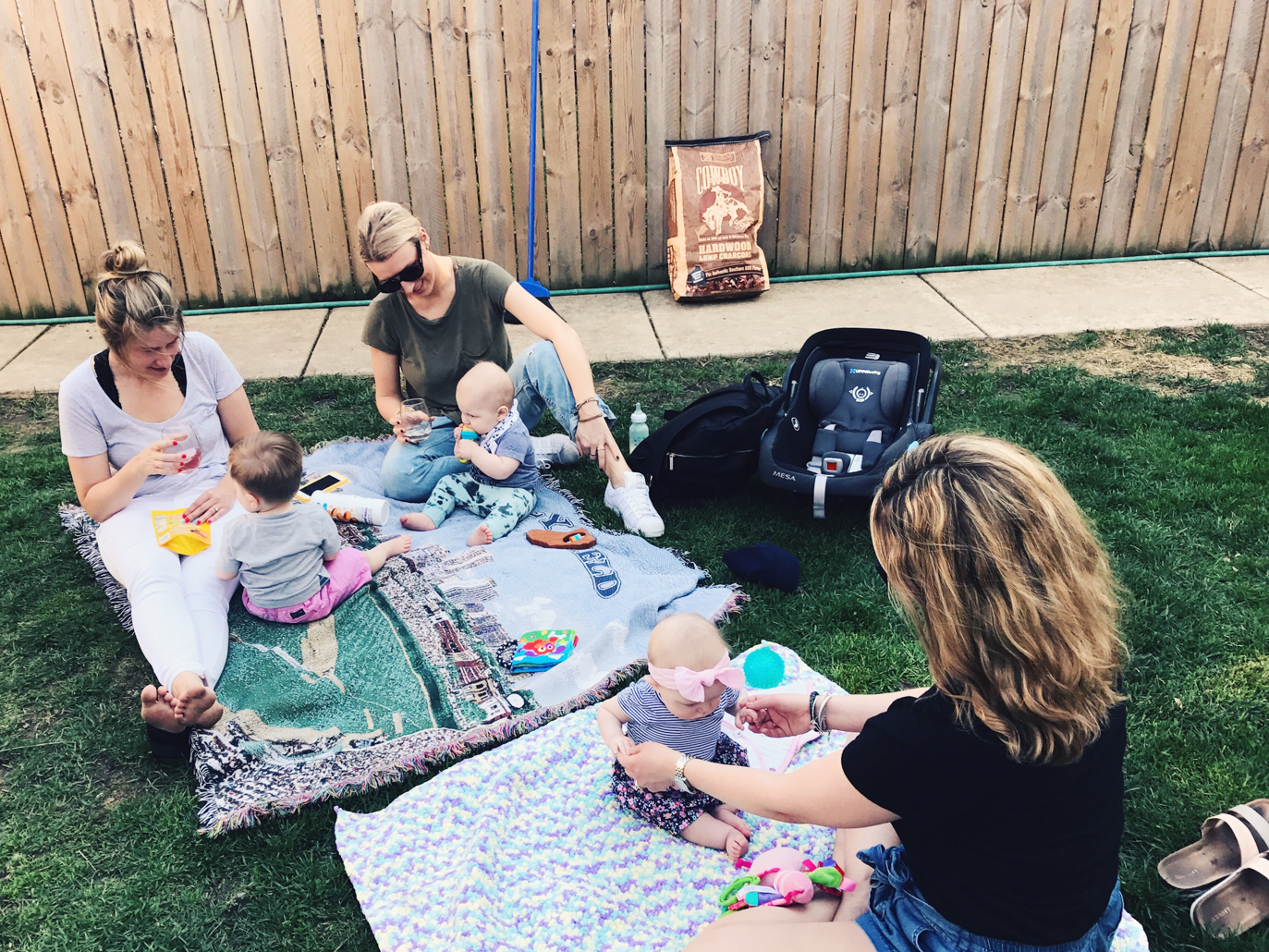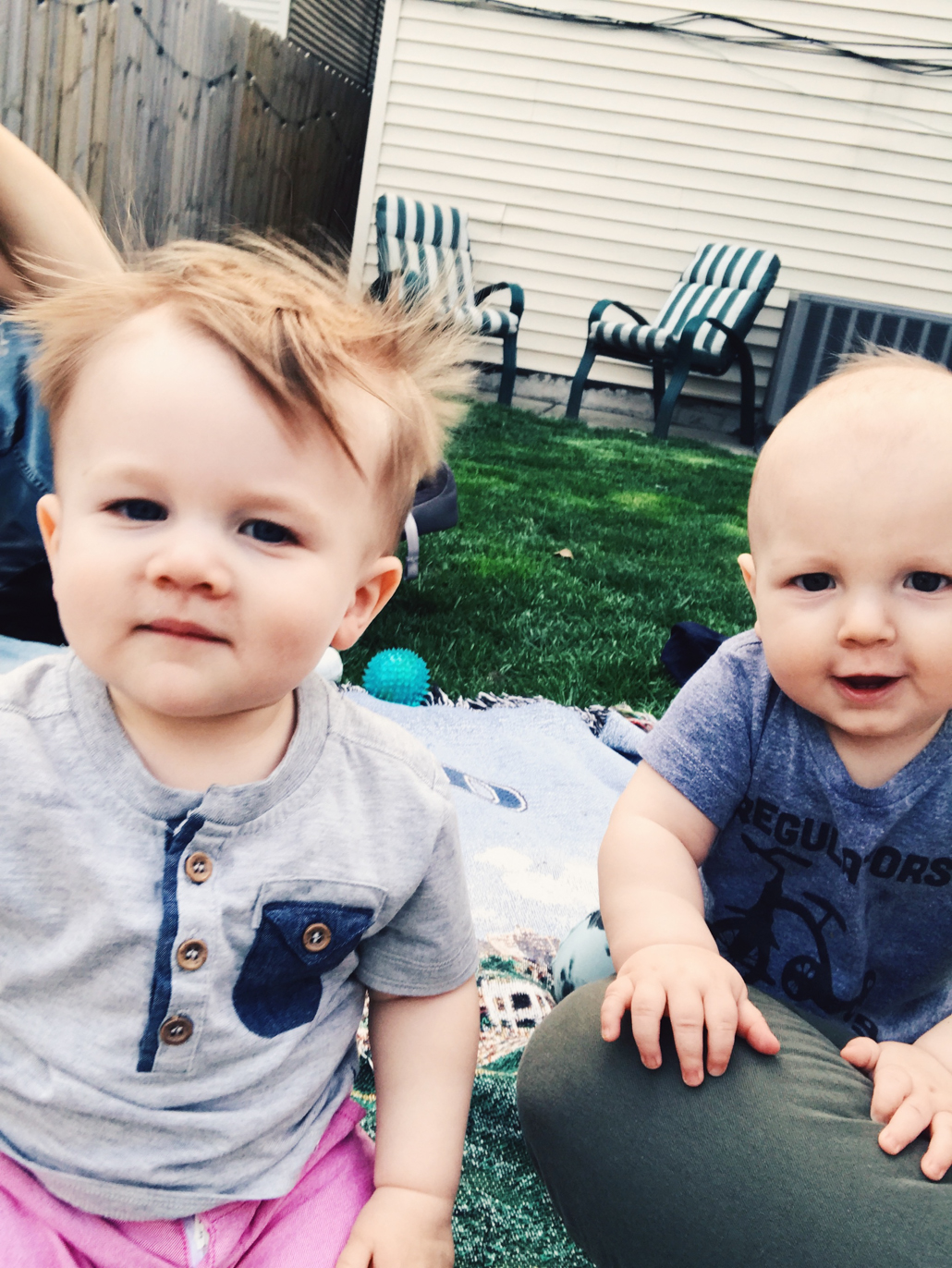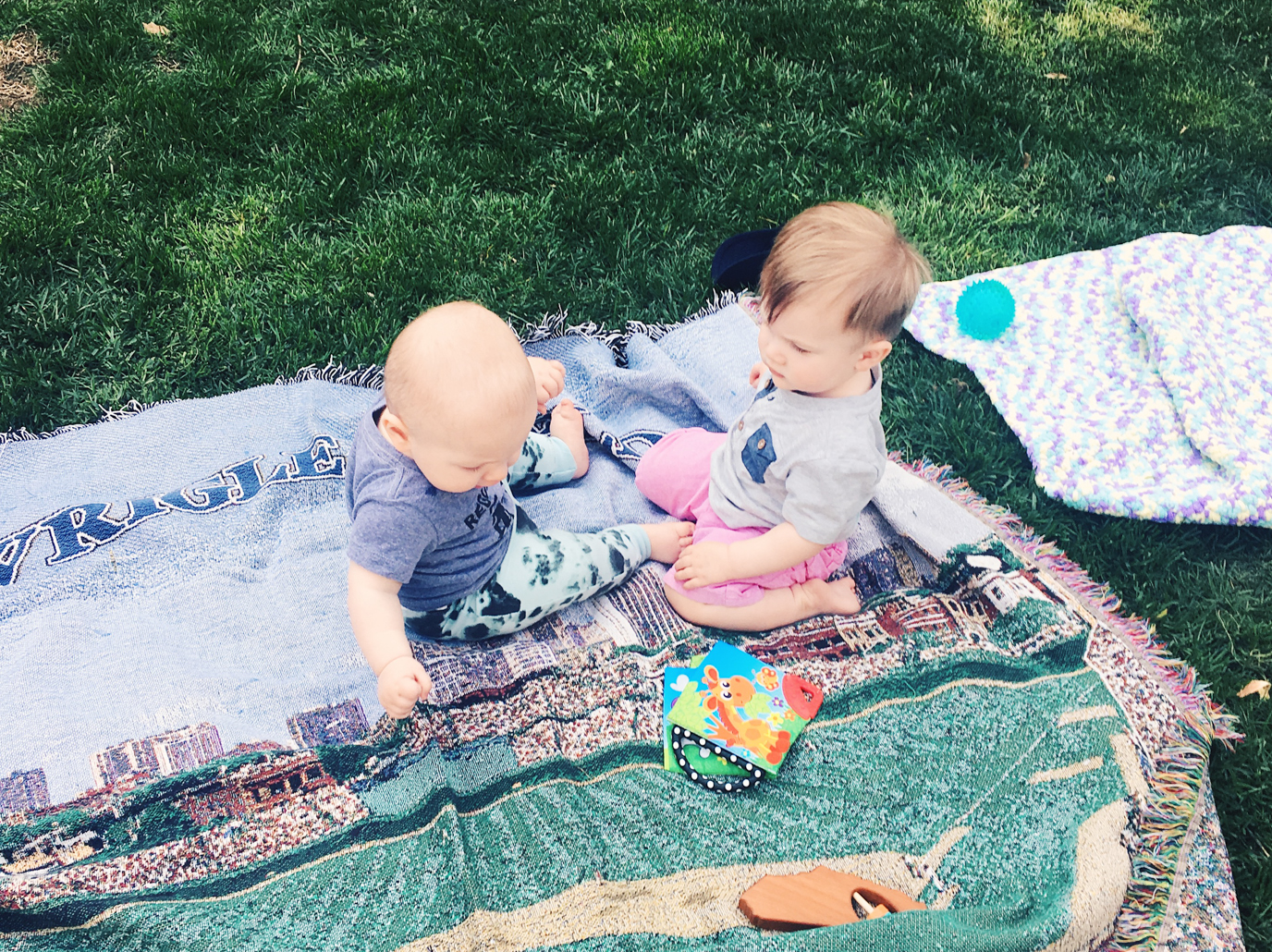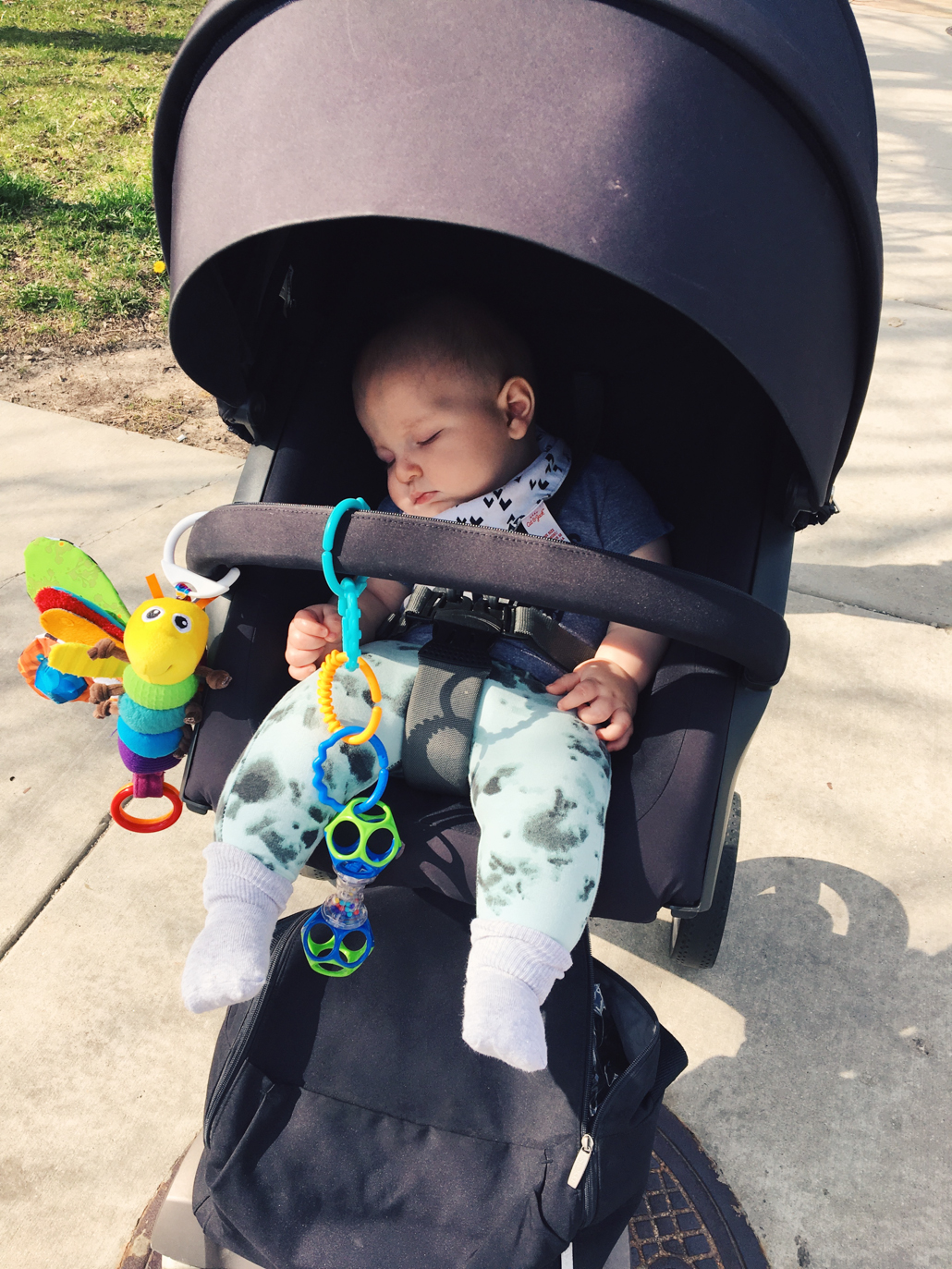 Cue EASTER MORNING! I had so much fun putting together James' Easter basket. I can't imagine how hard it will be not to go overboard with this crap as he gets older. UGH! Okay, so I suppose I will start with the actual basket itself. We needed an extra storage bin for all his junk so I purposely picked one that went with our living room and could be used beyond Easter morning. I actually love it! Next, I can't get over these freaking adorbs bandana bibs – a 4 pack is $18.99 and the quality is GREAT. They are organic! And super thick/absorbent, plus the cutest patterns ever. I can't decide what I love more, the bibs or these ridiculously awesome pineapple swim trunks from Target! Can you even handle? I cannot. Scroll down for a closer look at those.
Full disclosure, BOTH bunnies you see were shower gifts for James when I was pregnant. LOL. I suppose we should utilize this brief stage where we can totally take advantage of re-gifting our child. Right? The precious sunglasses were probably a waste of $4.99 (also Cat & Jack for Target) because he will not leave them on his face for more than 3 seconds. Whatever. Oh! I also got him the same tambourine he uses at music class and that was probably the biggest hit on his end.
I am also really obsessed with the new floor mat we got him for his little play area! He is moving around so much now that a blanket on the floor just wasn't cutting it. I think I accidentally got him the girl version of the mat though because I liked the colors better. Sorry, J!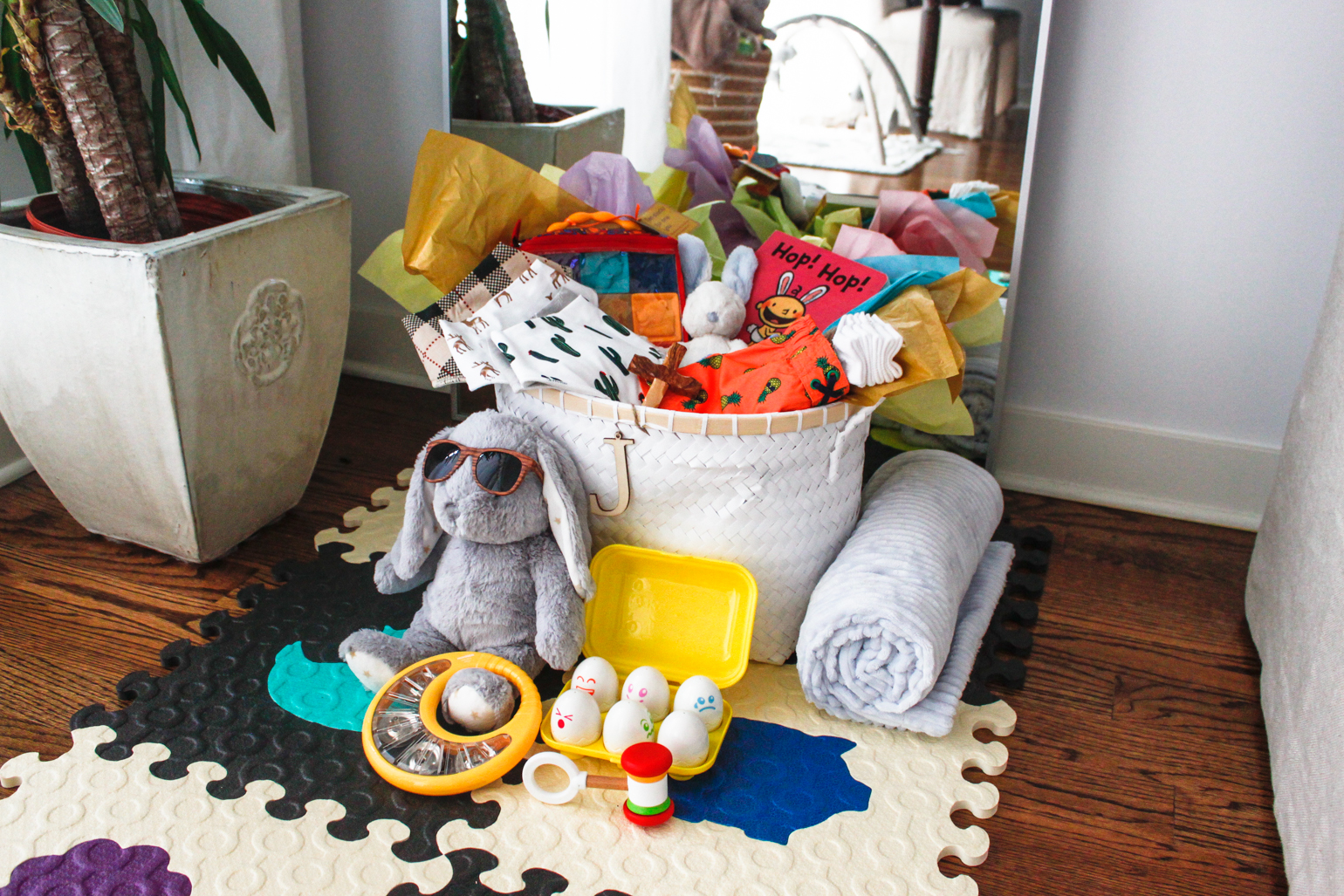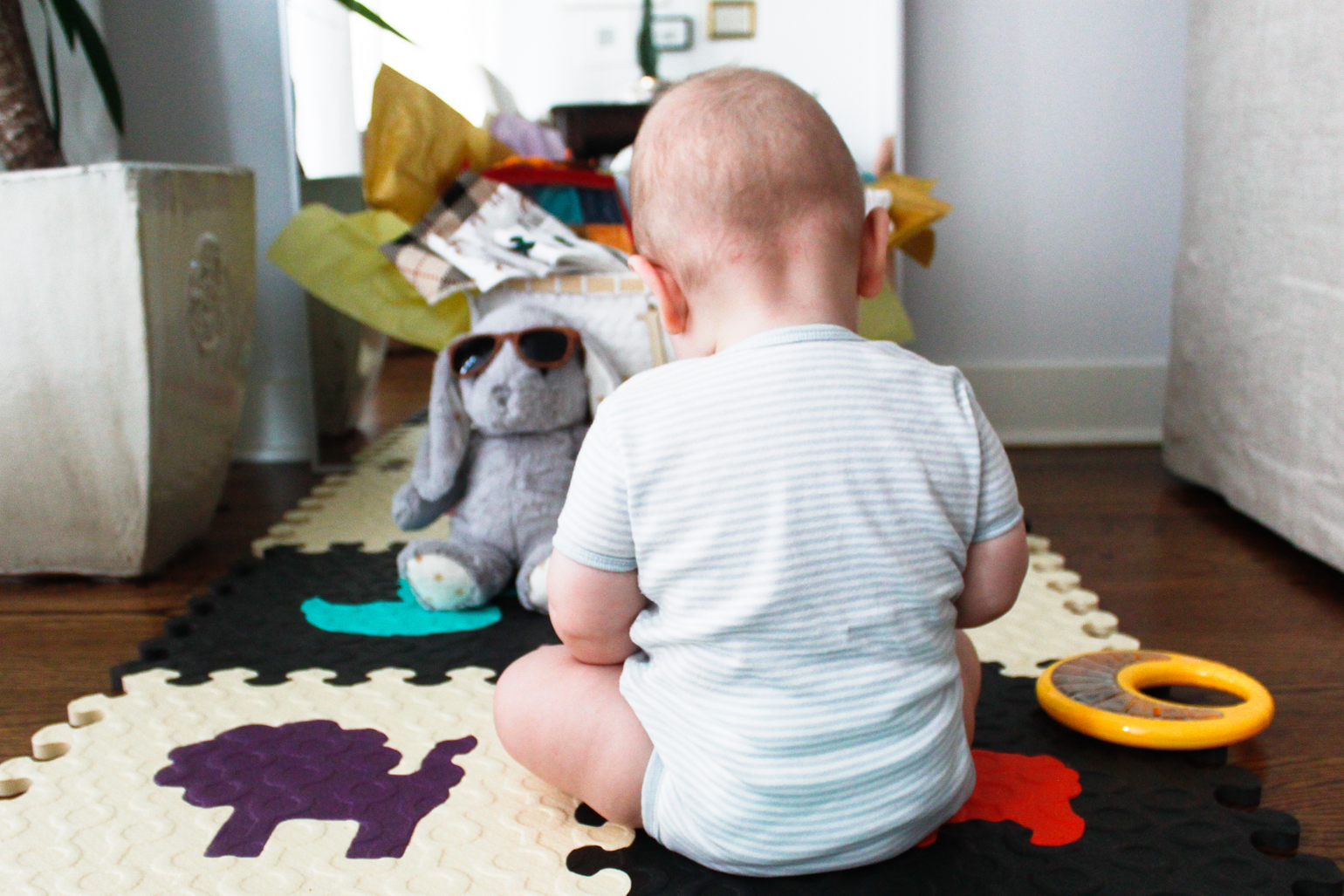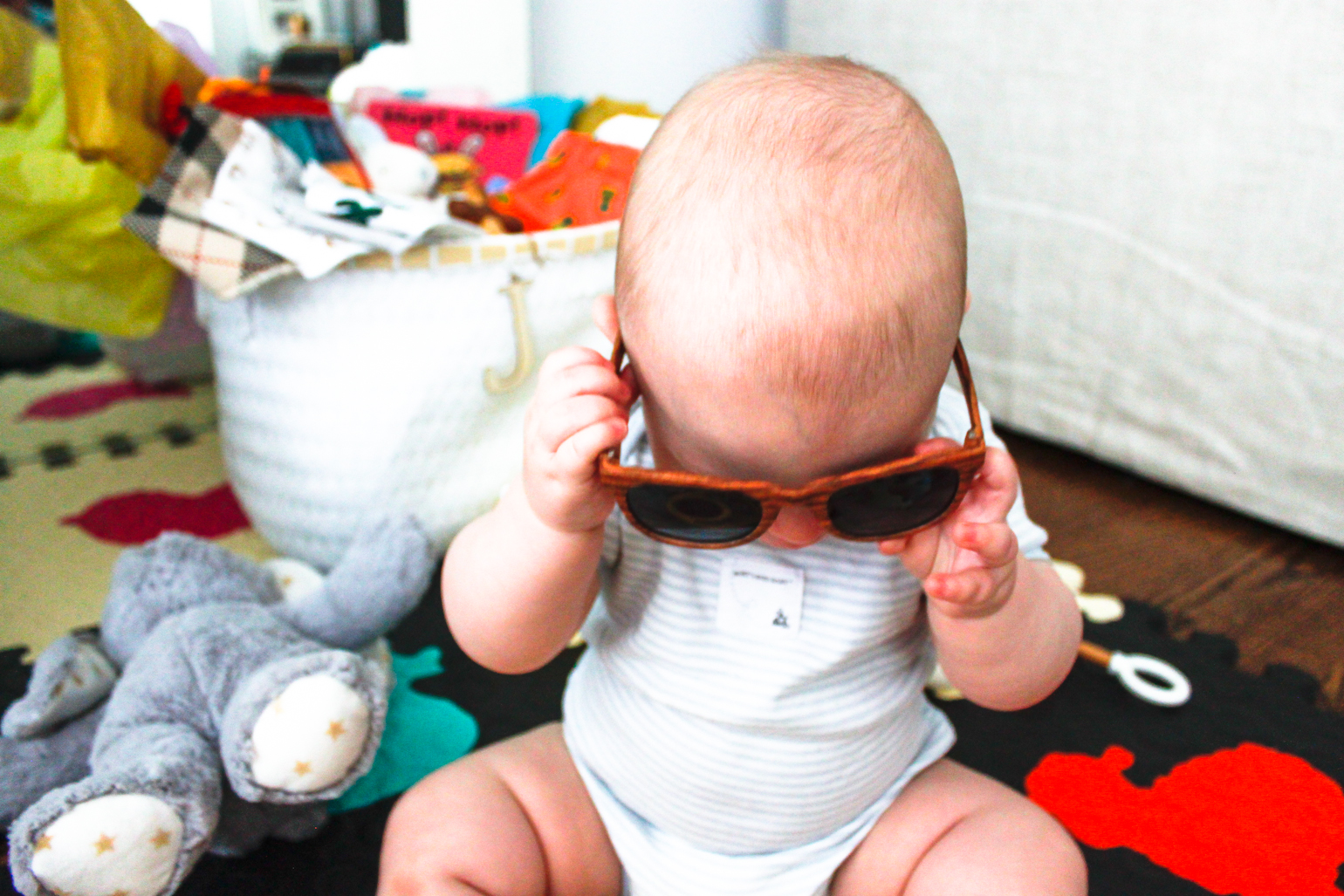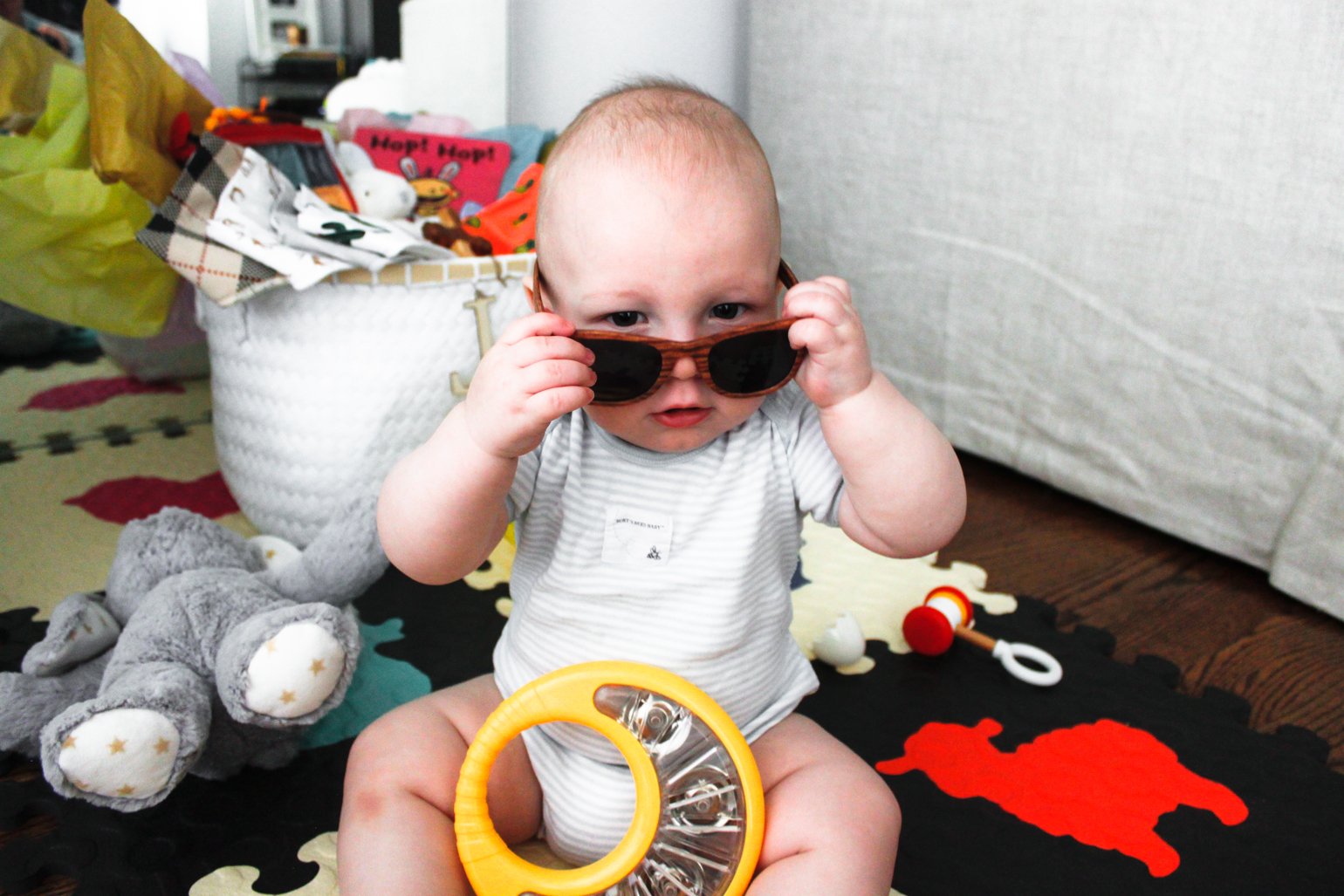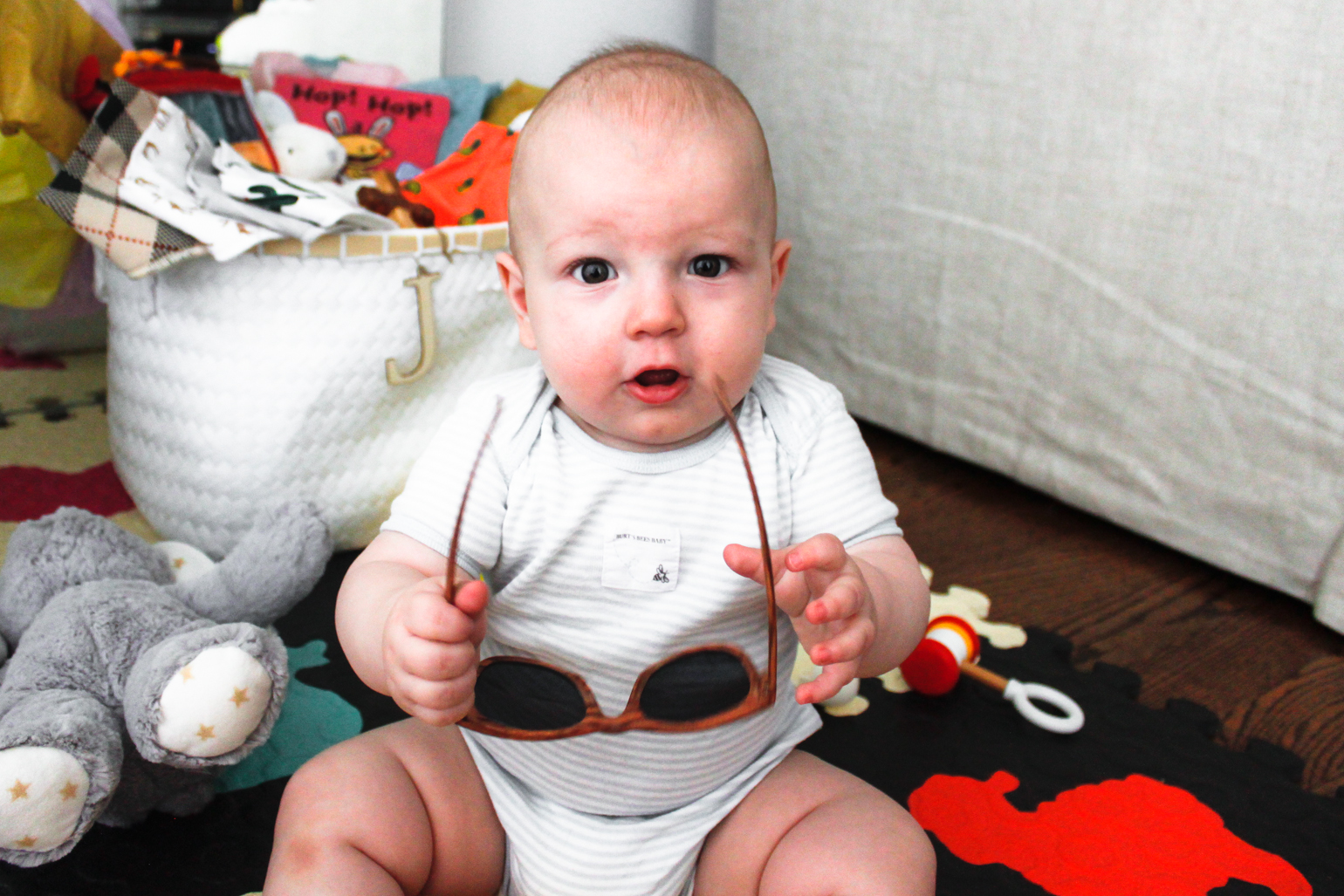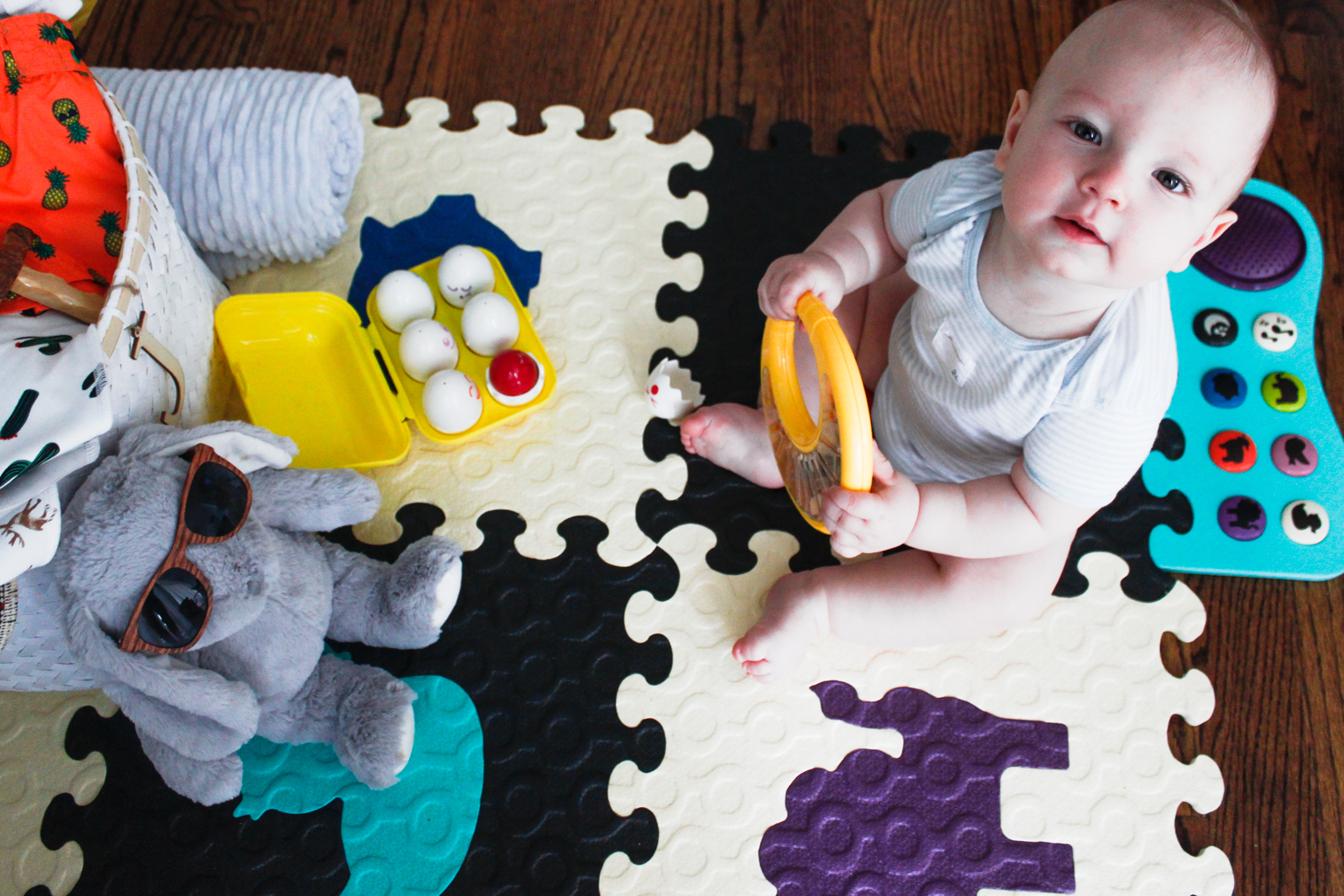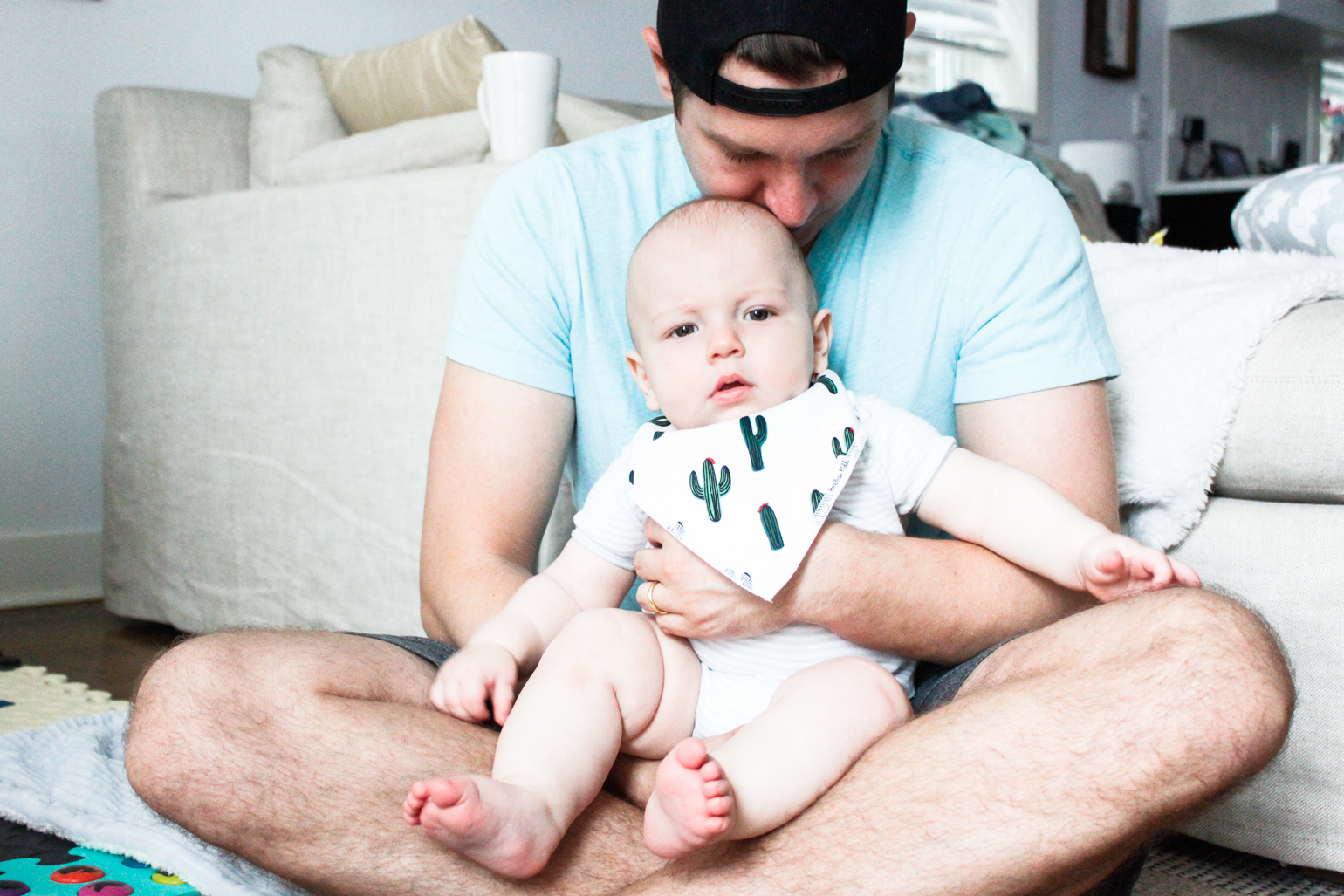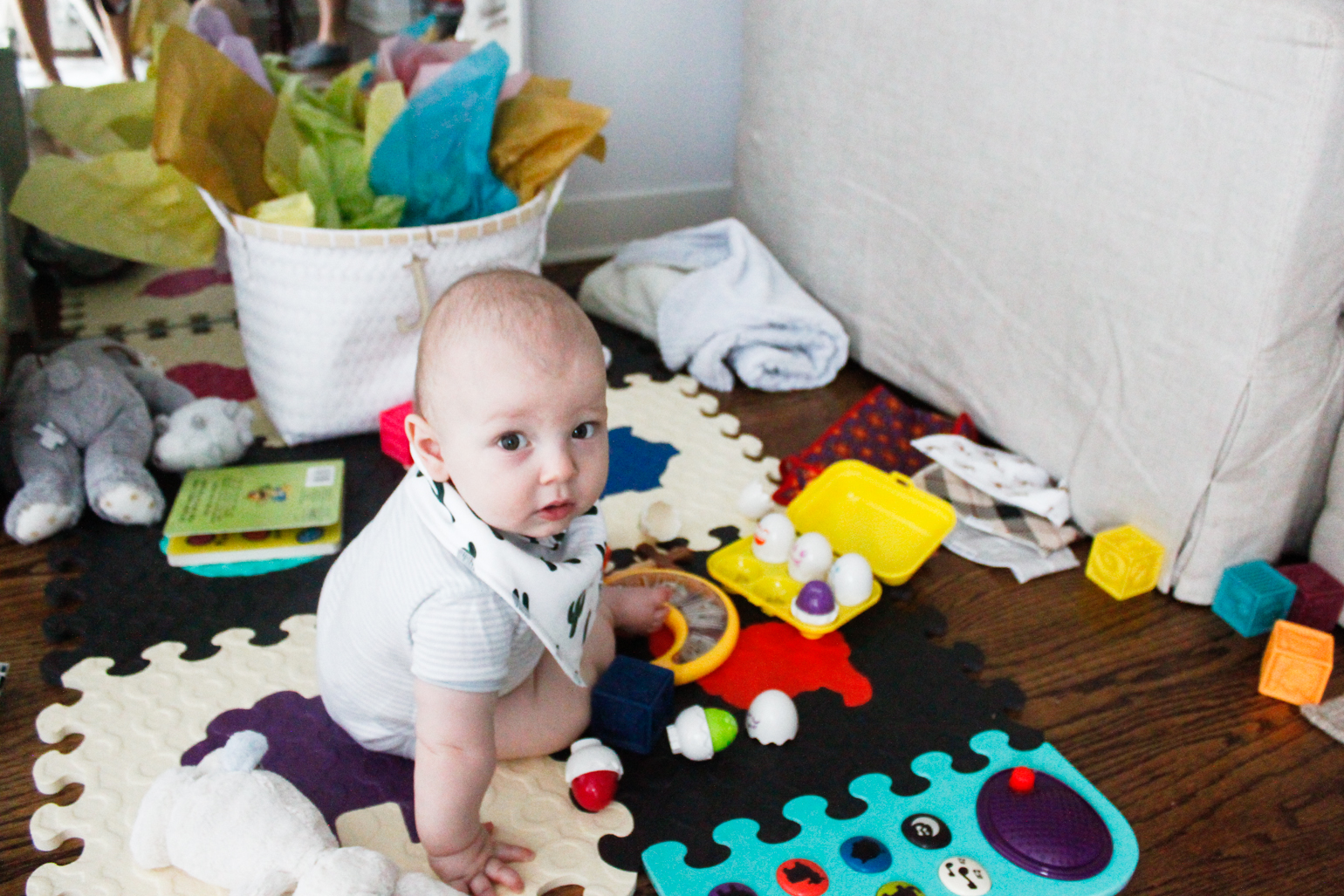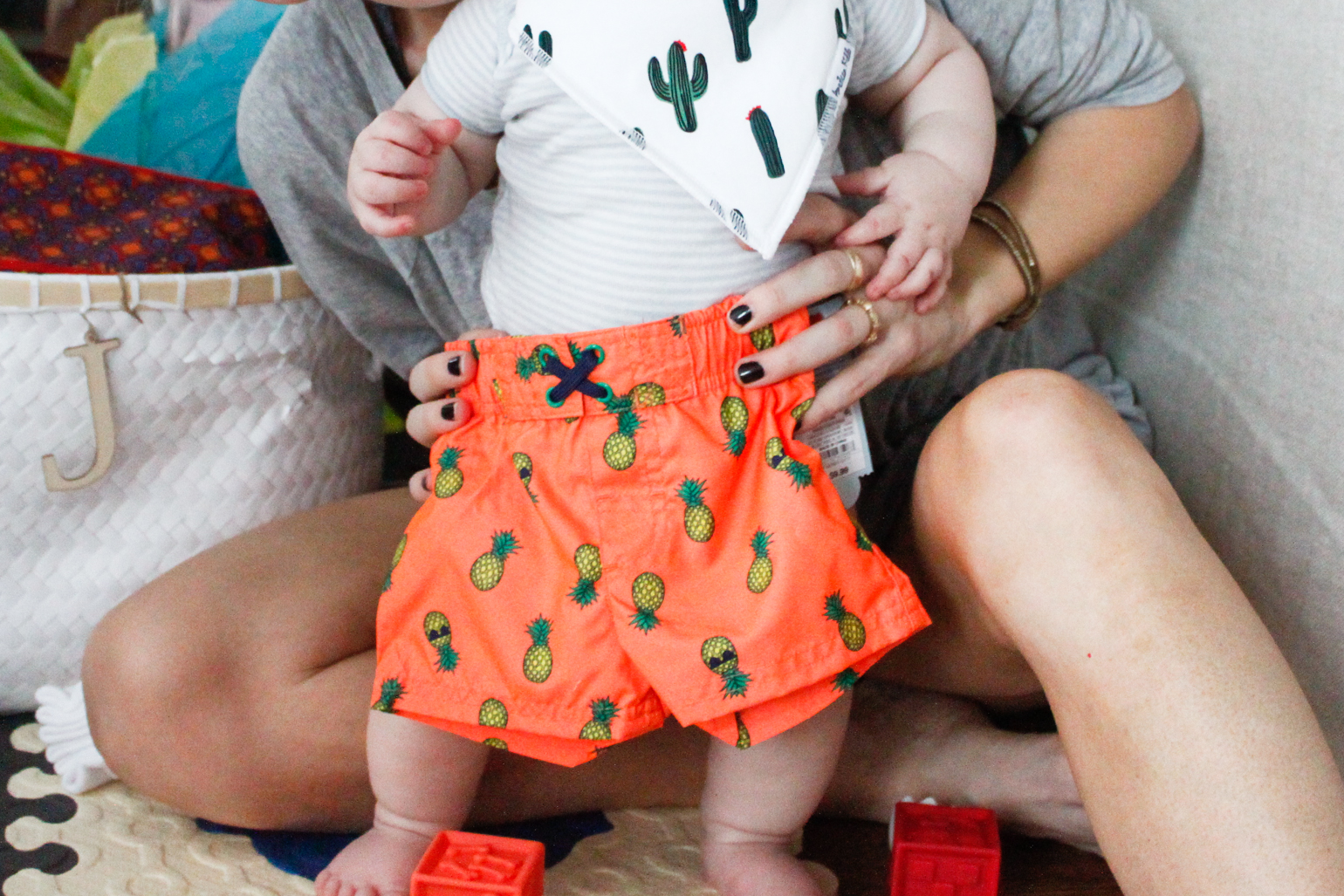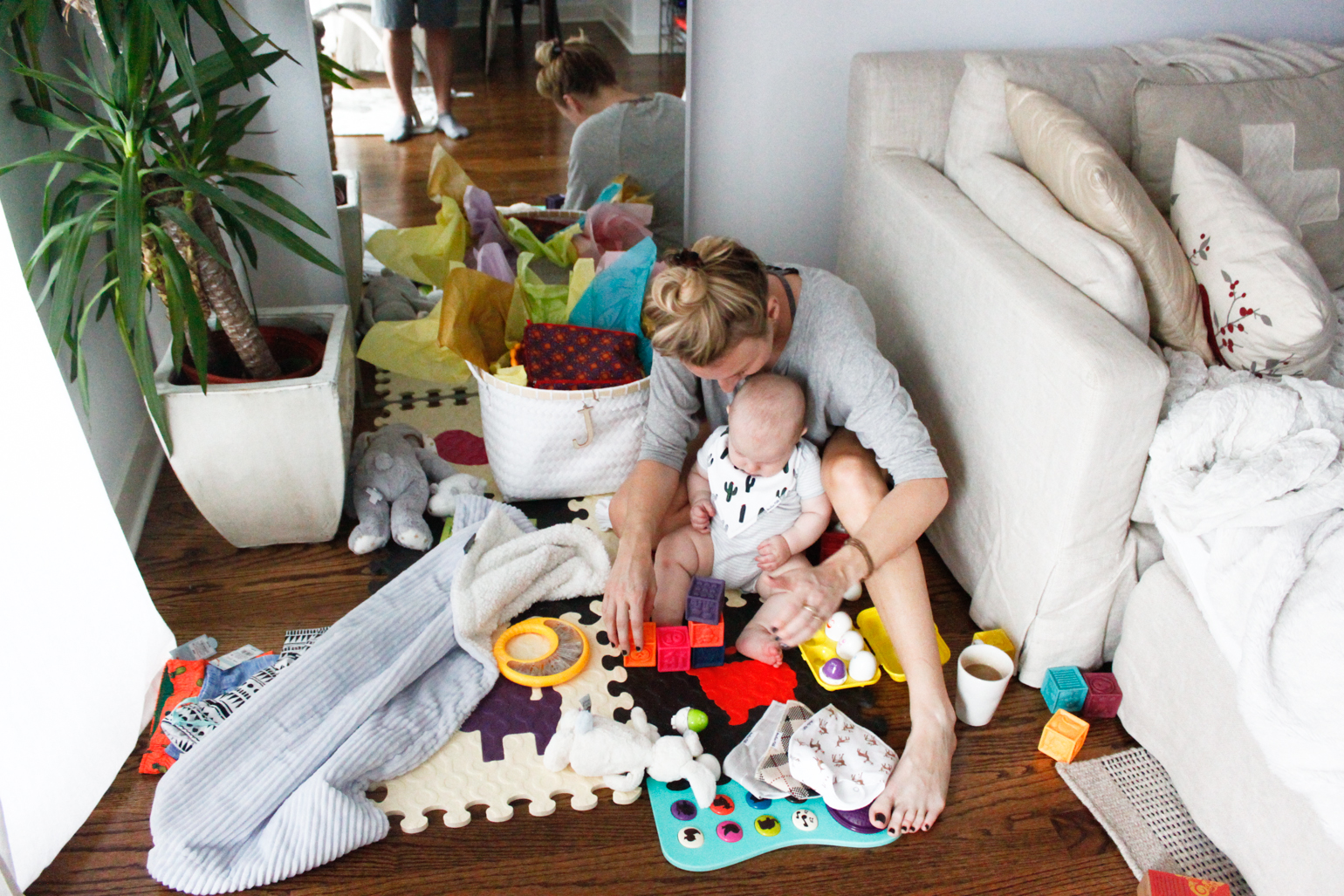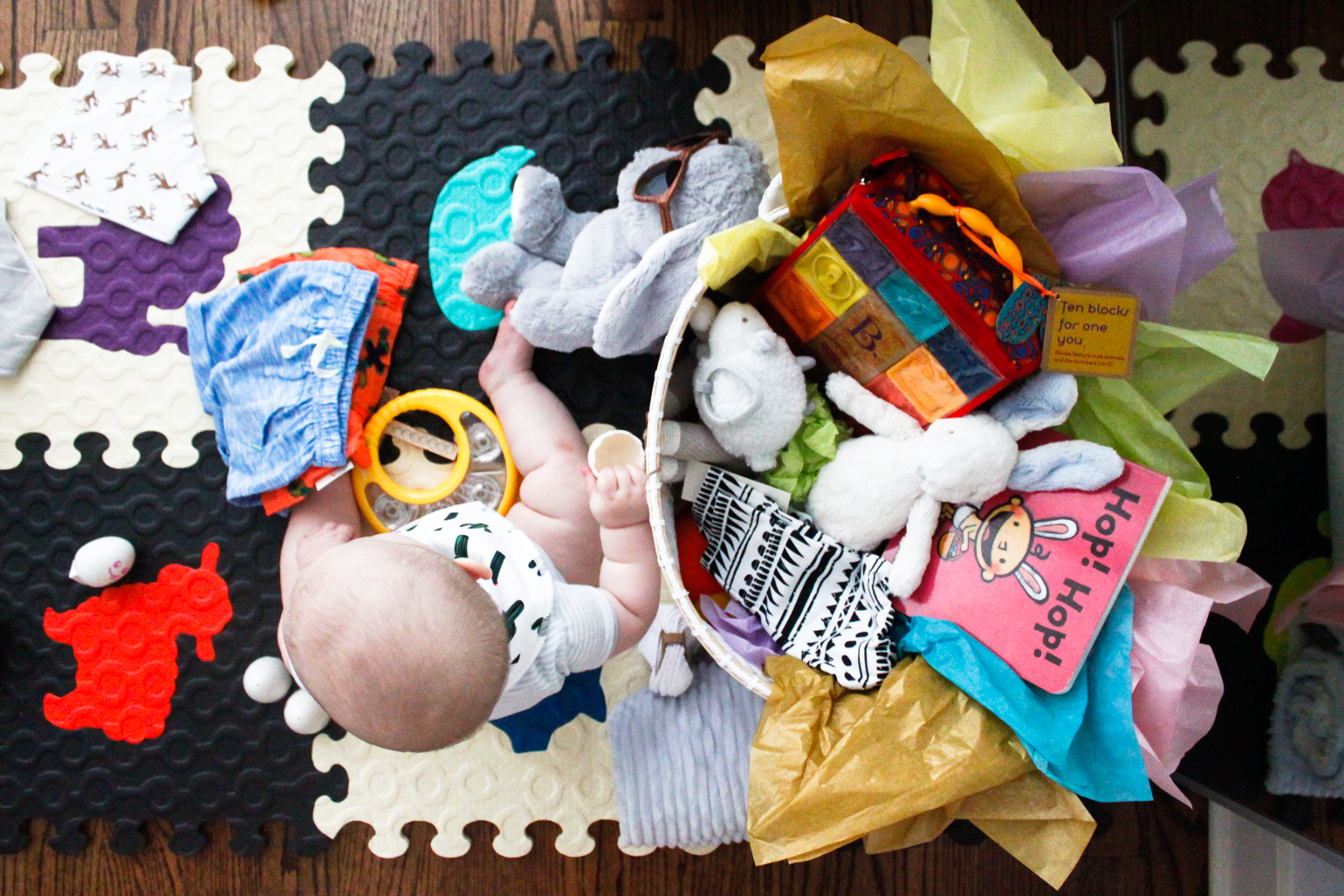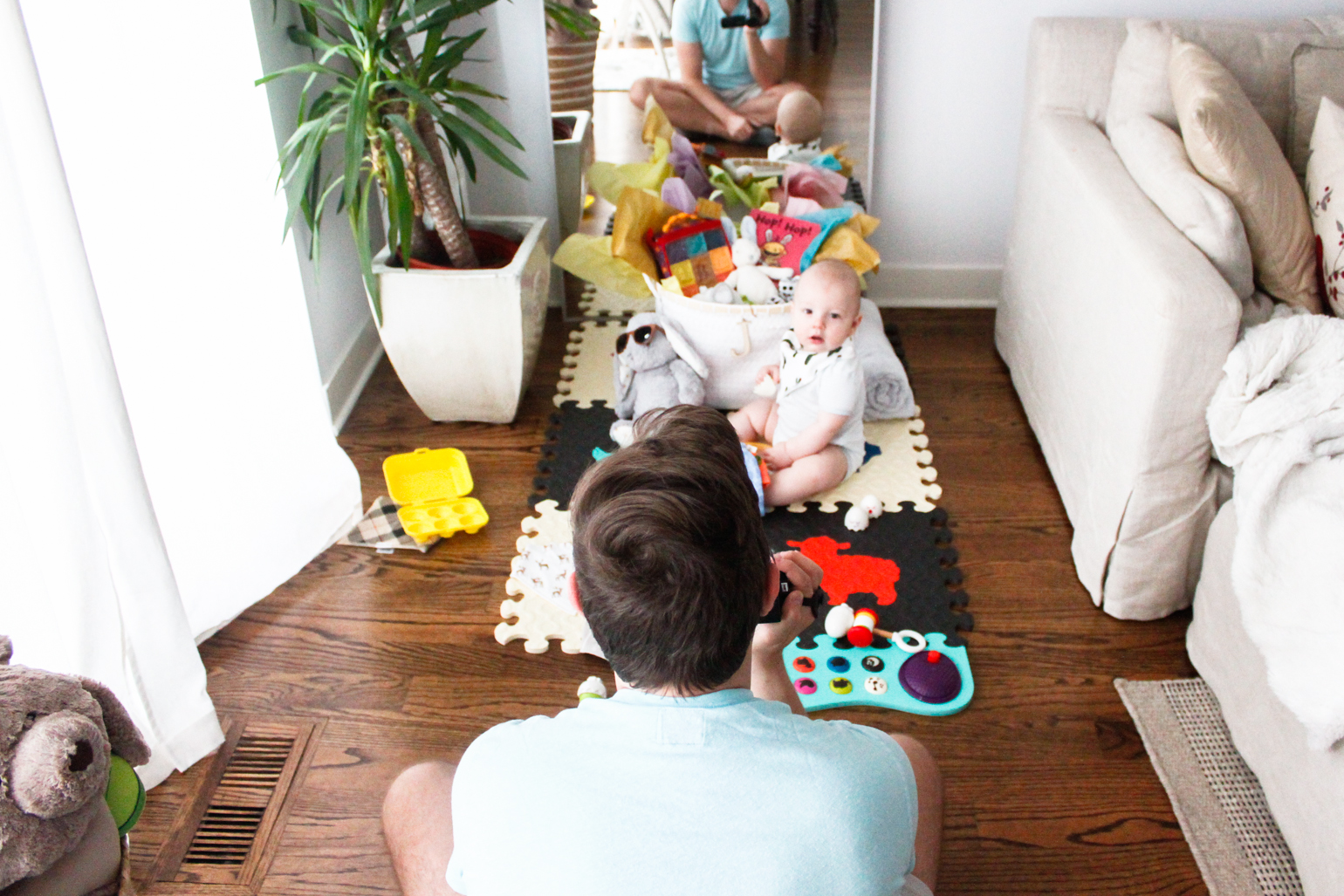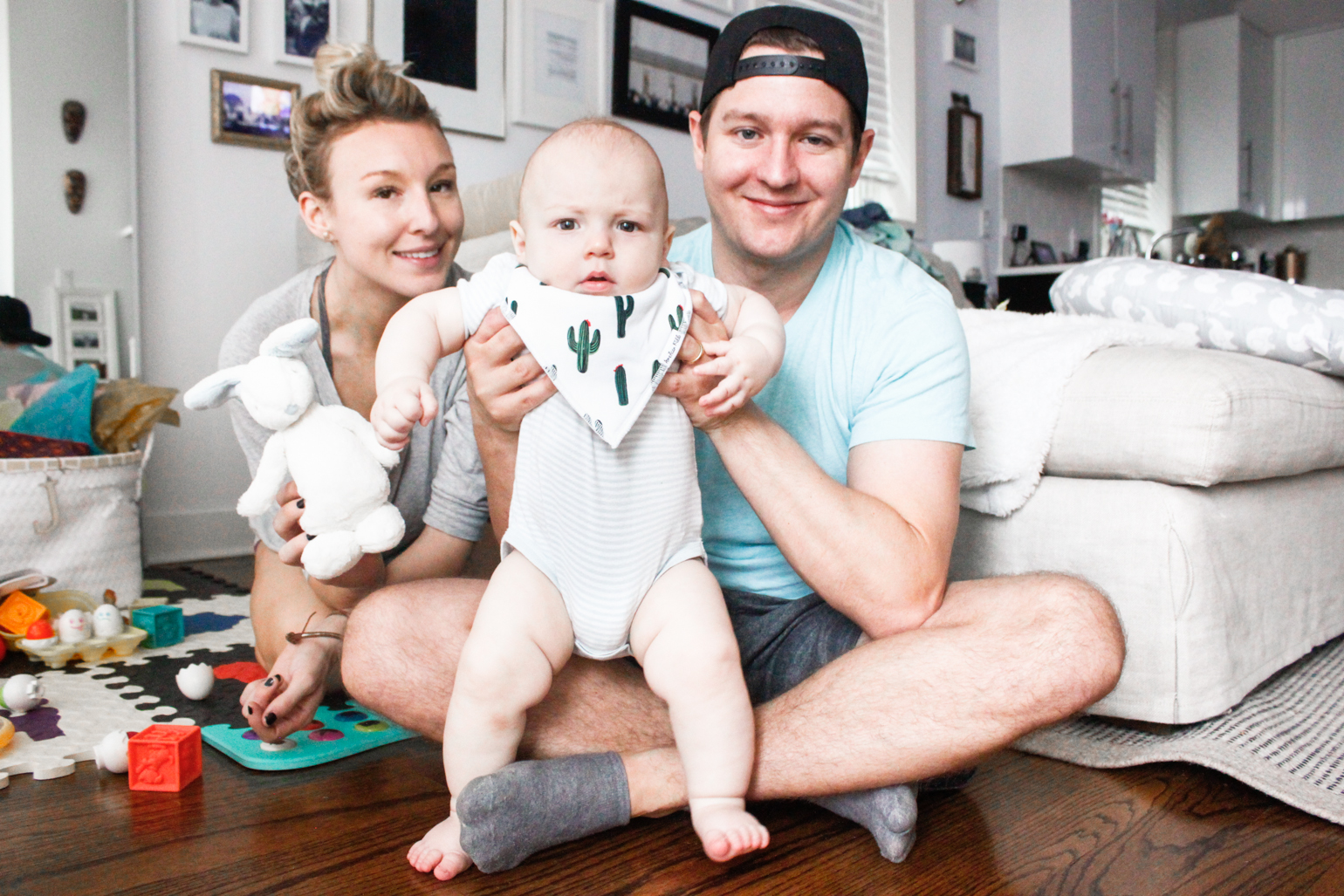 Like that self timer action? It actually turned out so much better than we expected. But have you literally ever seen a paler family? Woof. Please send pigment. That sums up our Easter morning, I got one pack of Kit Kats for Kyle and I – whoop whoop! James crushed his morning nap making us late for church (he ALWAYS naps well when we have somewhere to be) but he was really good throughout the service! He was very vocal, but it was happy vocals (like squawking) not crying. After church we did a little photo shoot in our neighborhood before heading out to my Grandma's house in the suburbs. My best friend Tracey just moved in down the street from us (congrats on your condo, Trace!) and my other bff Taylor moved in with her. Which is the best thing that's ever happened to me besides James. Tracey met us around the corner from her place to play photographer. #PERKS – Thanks, Trace!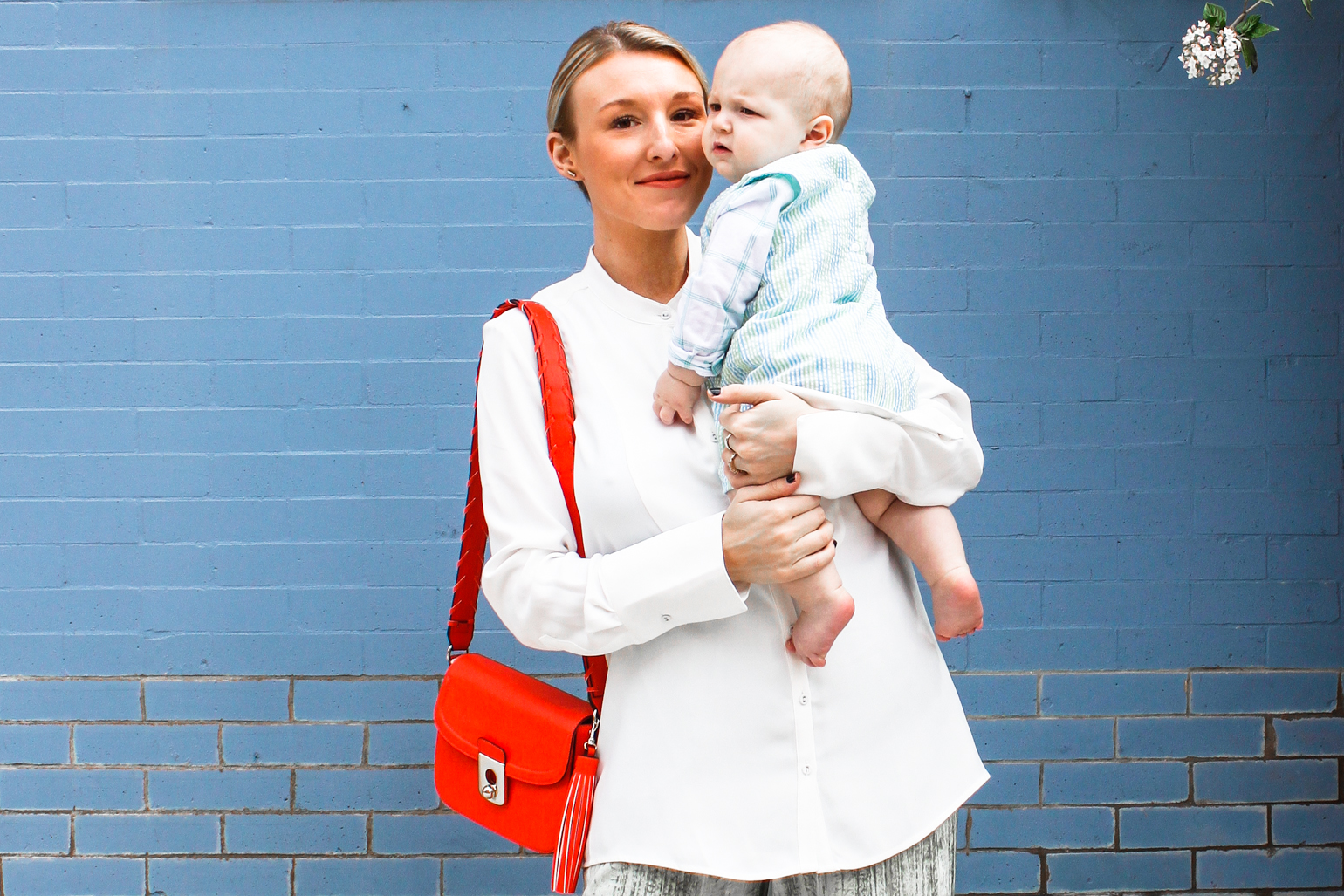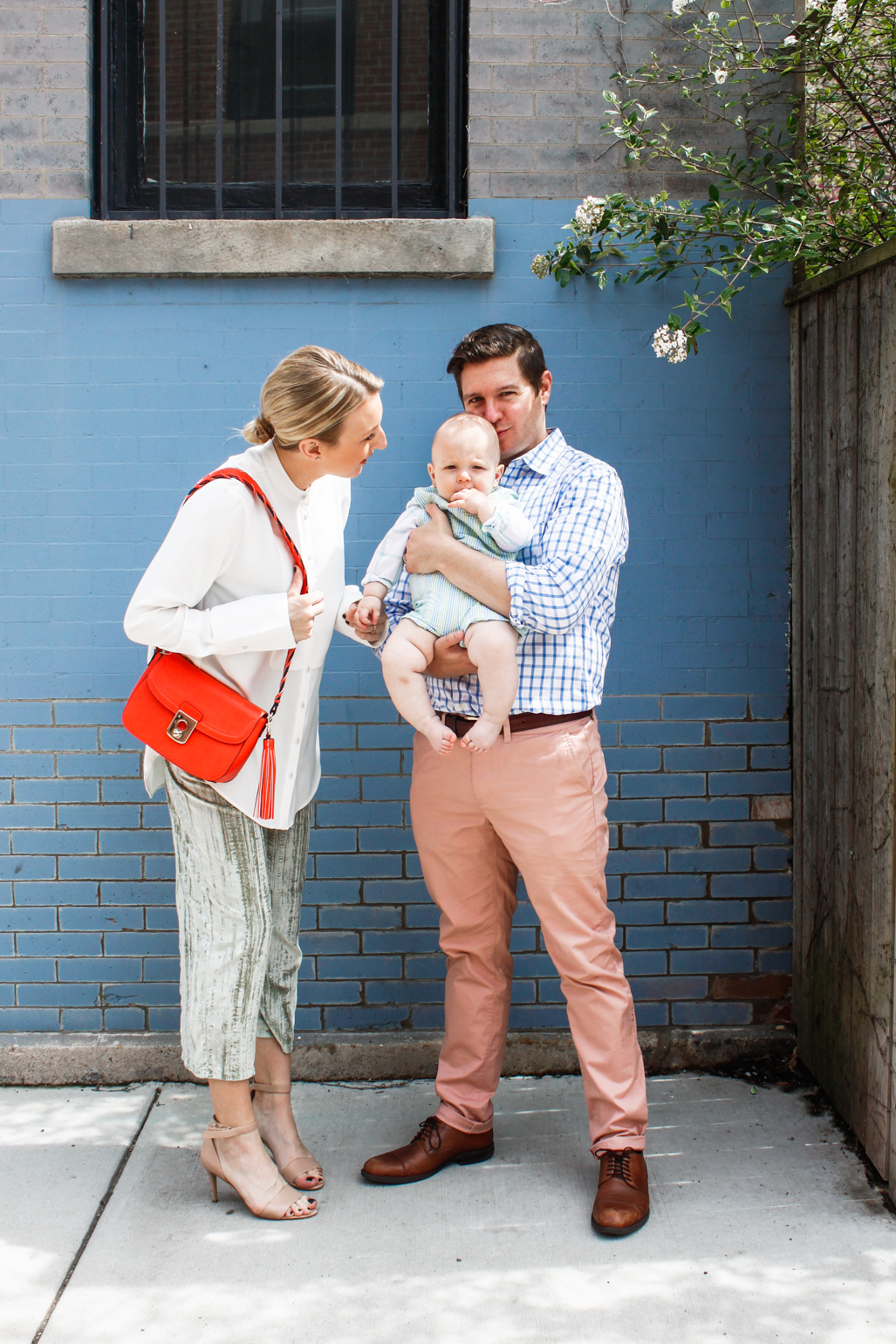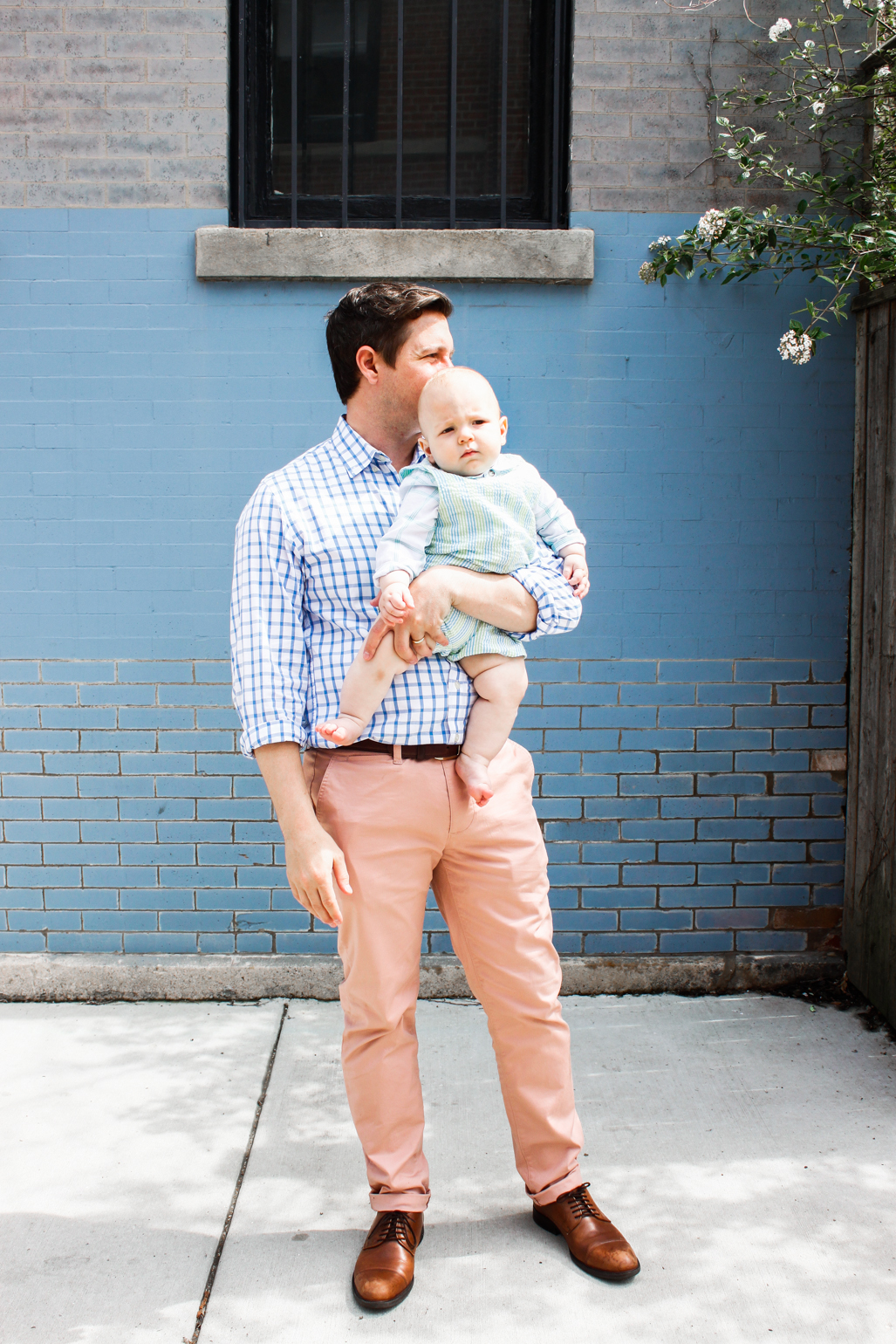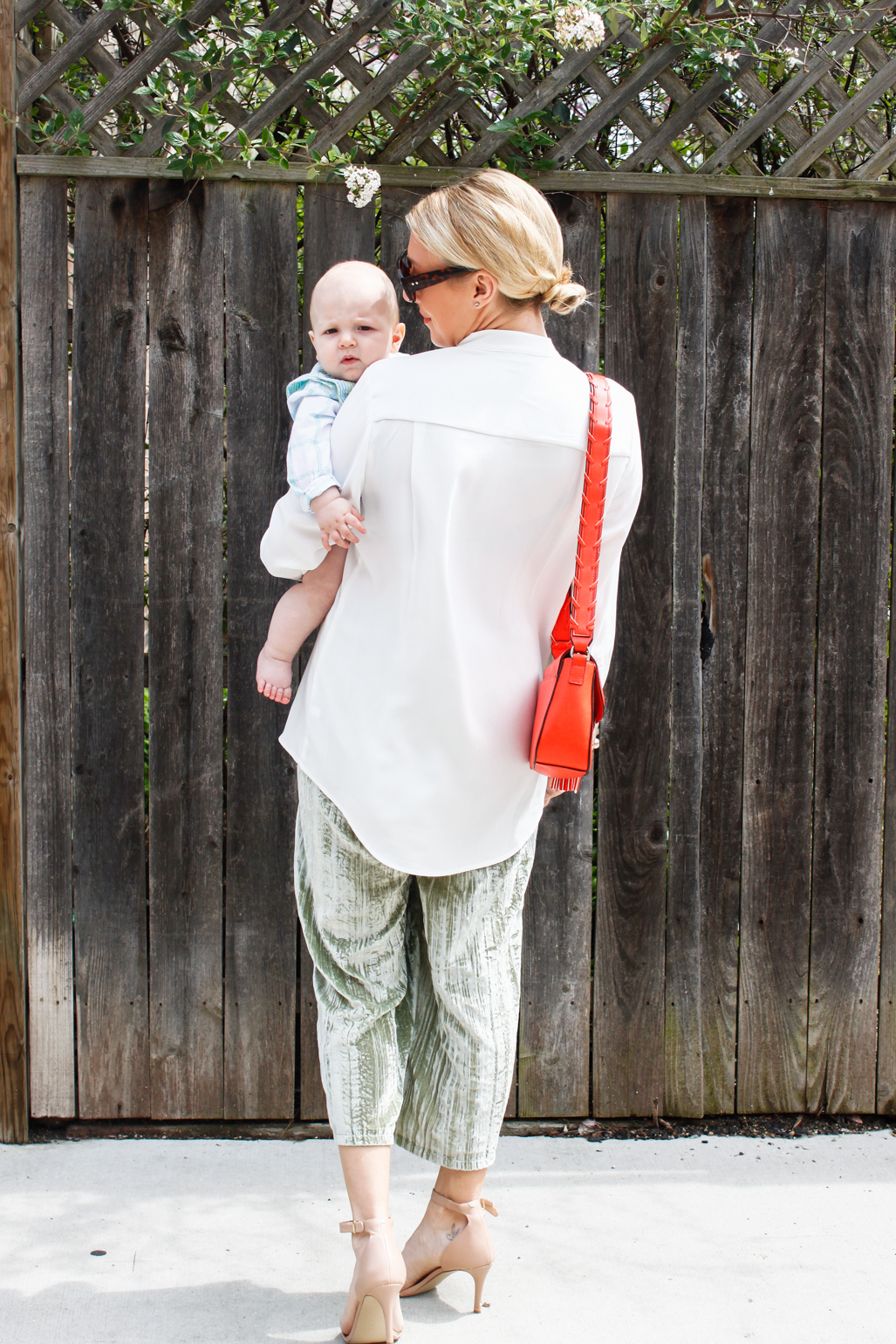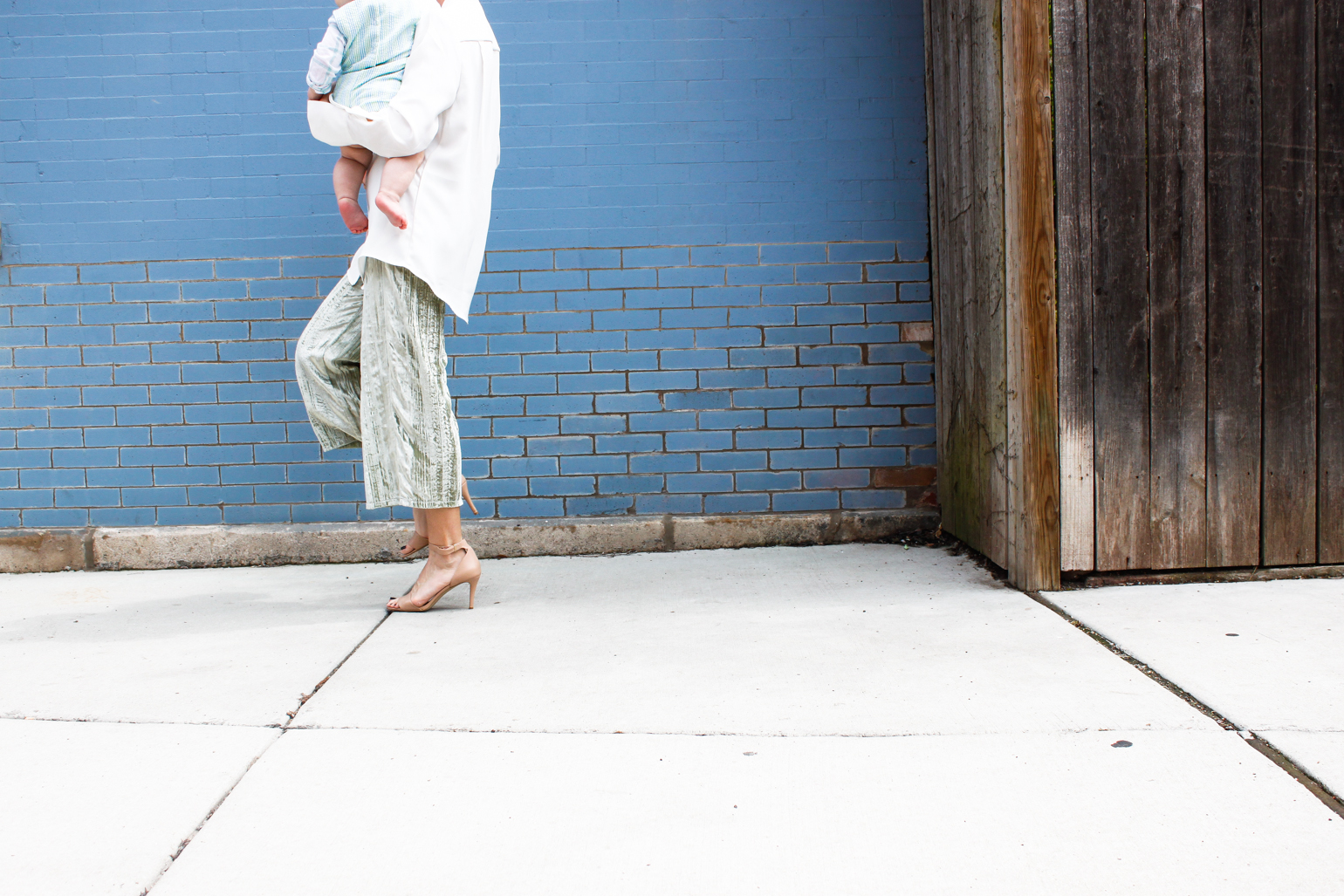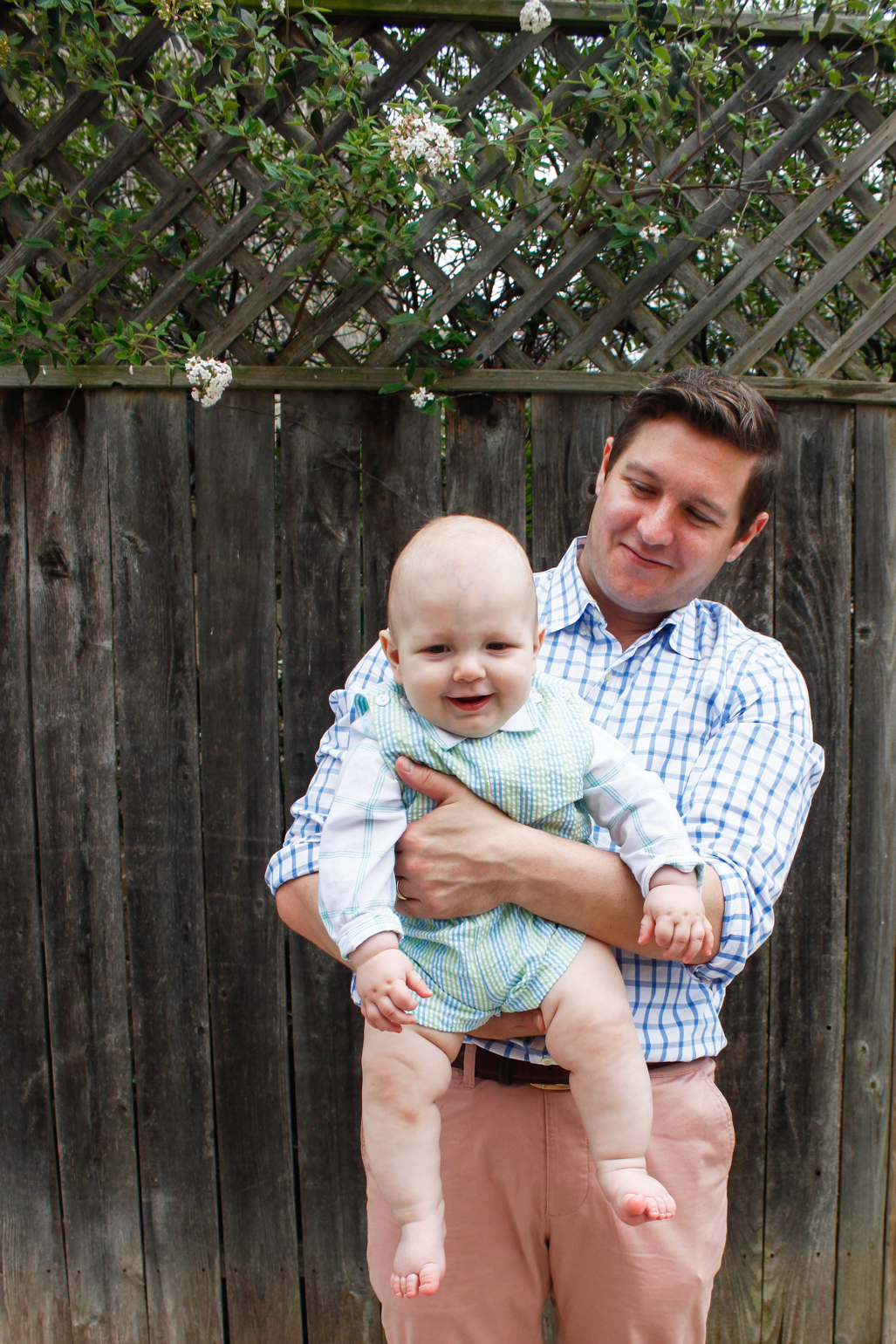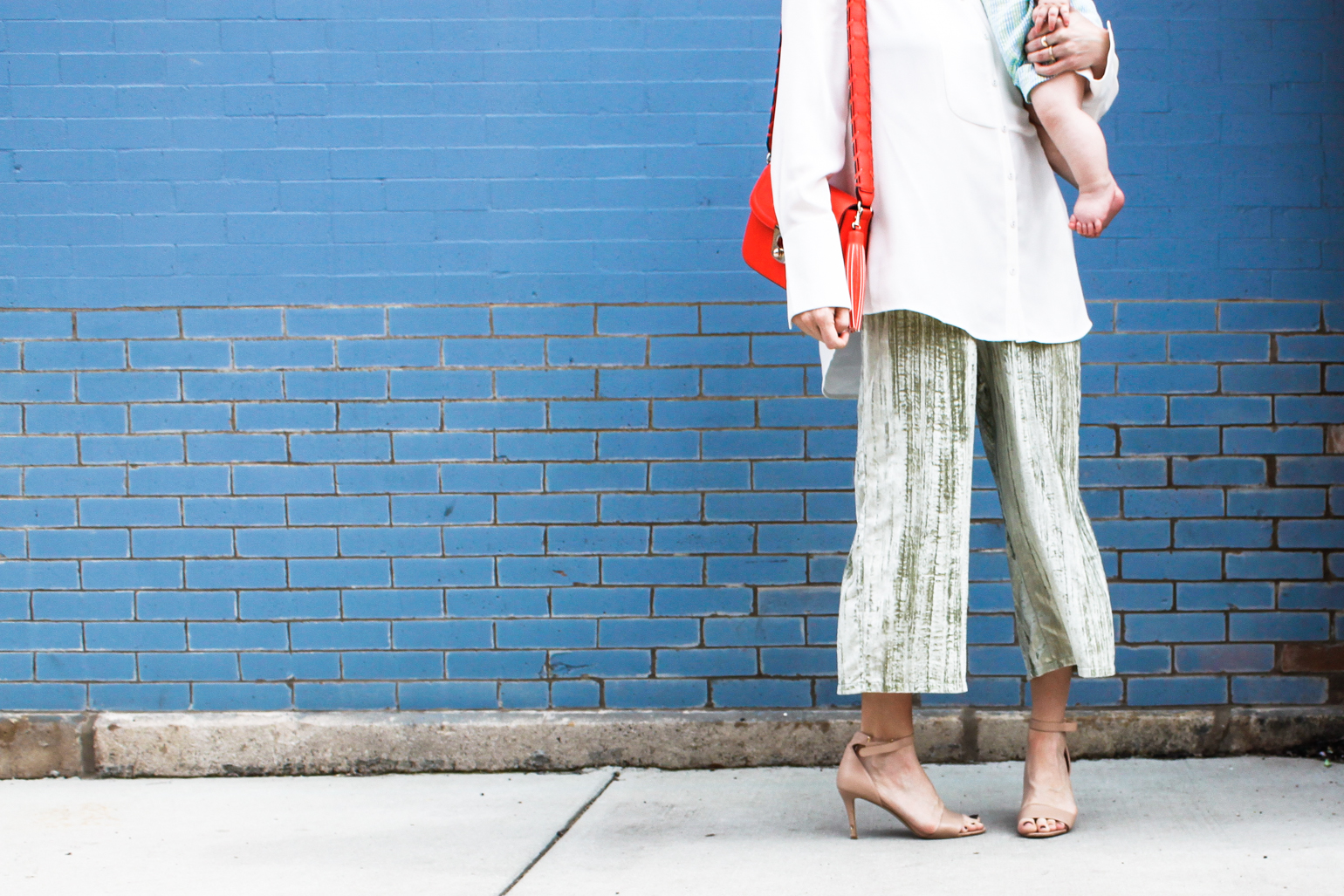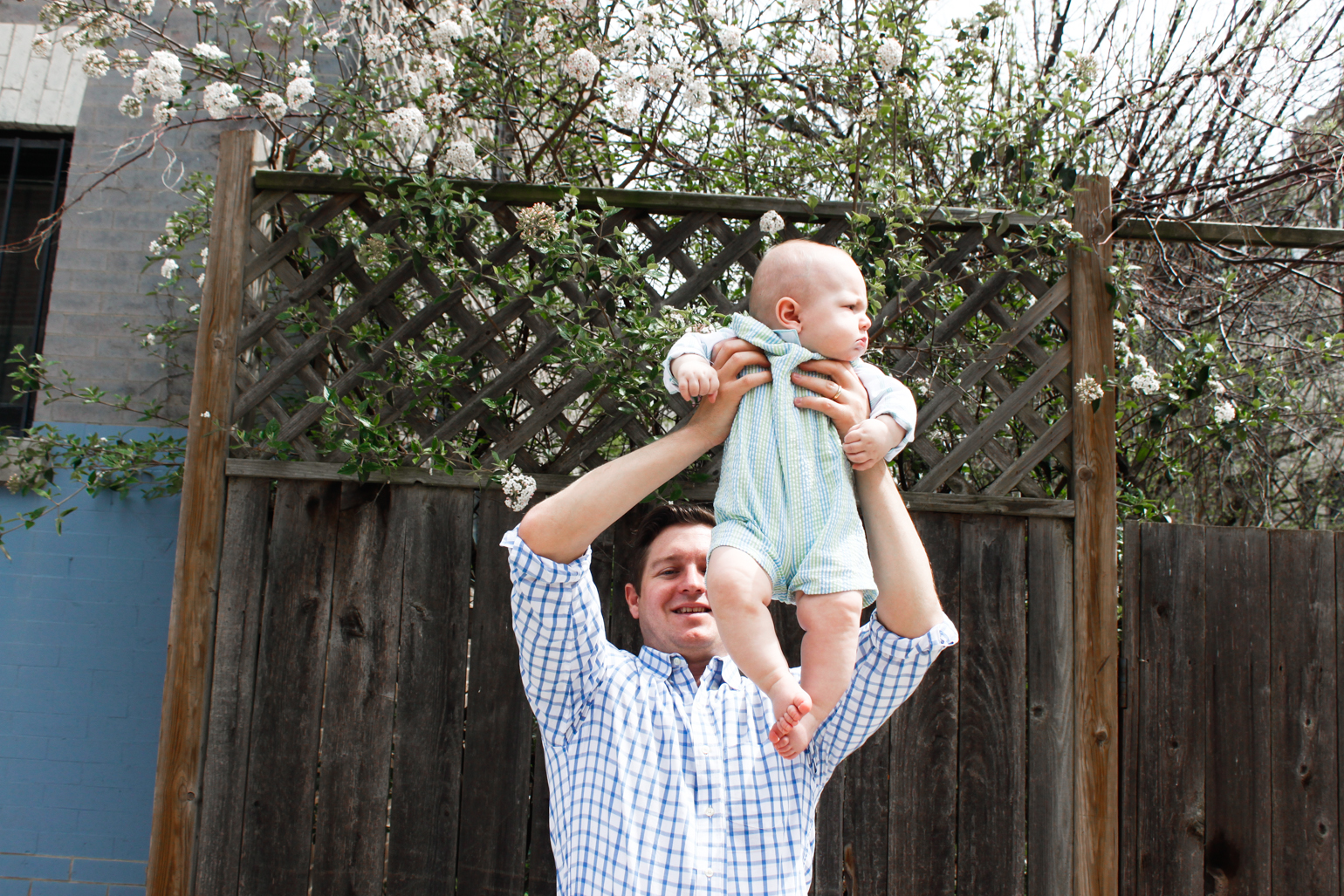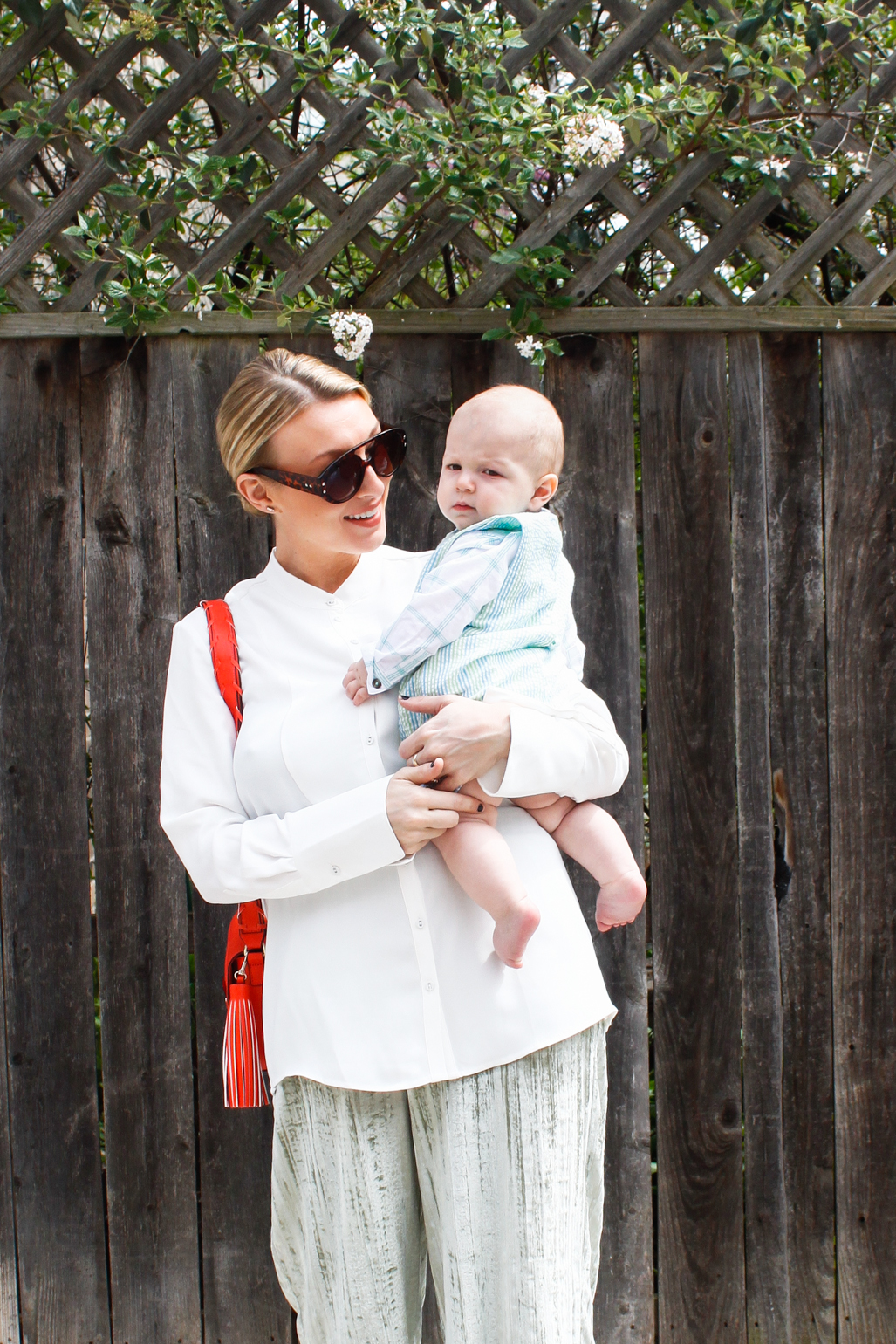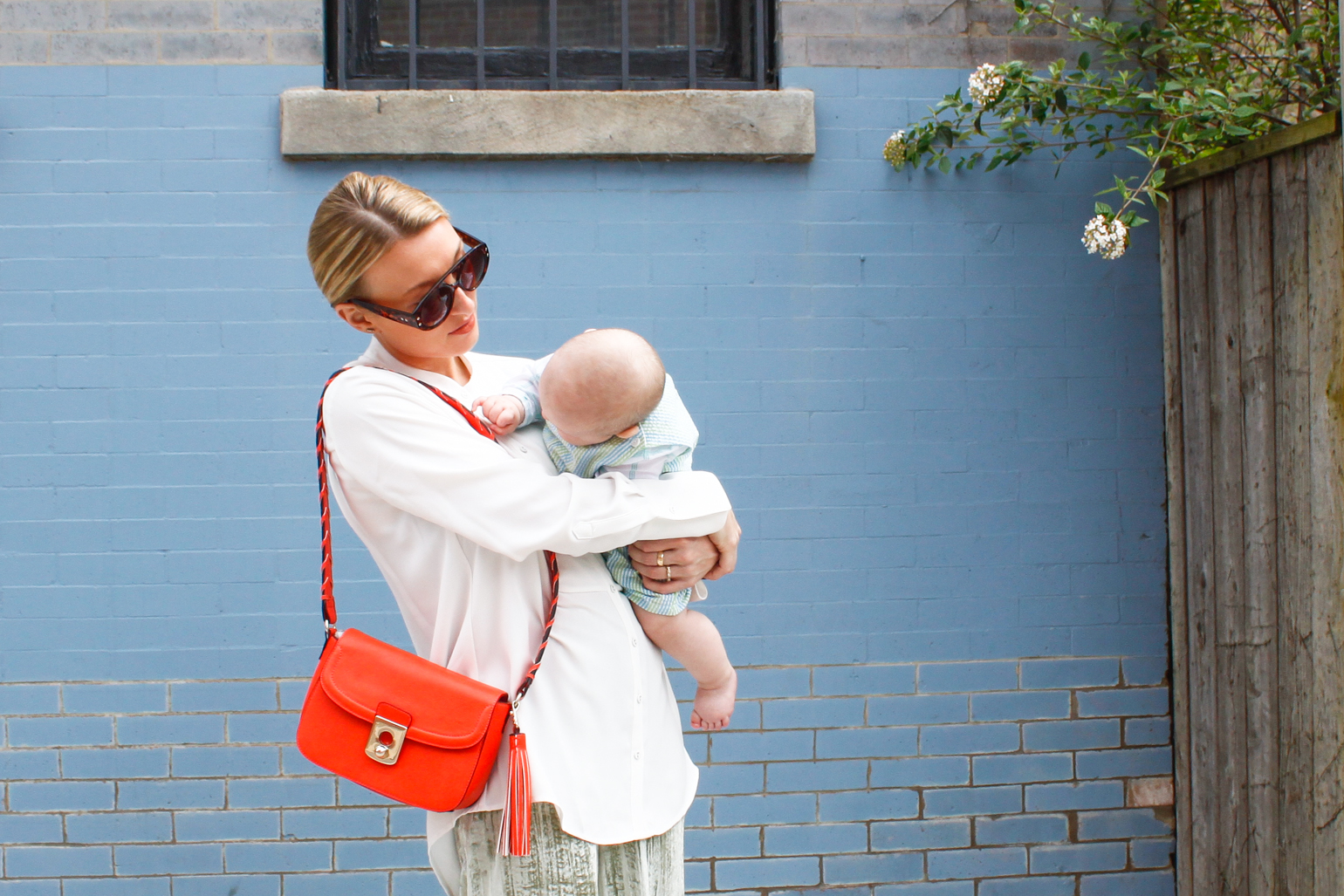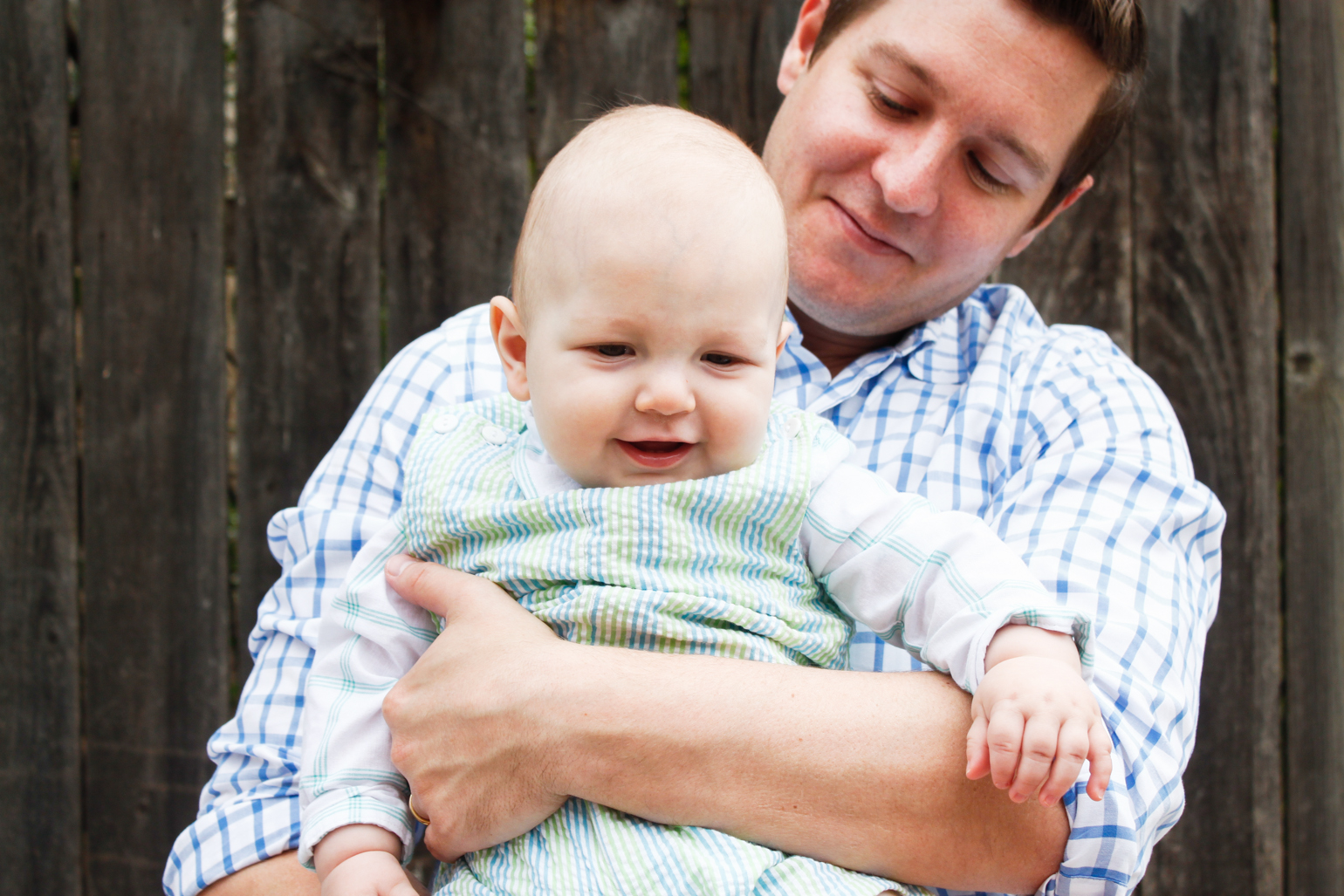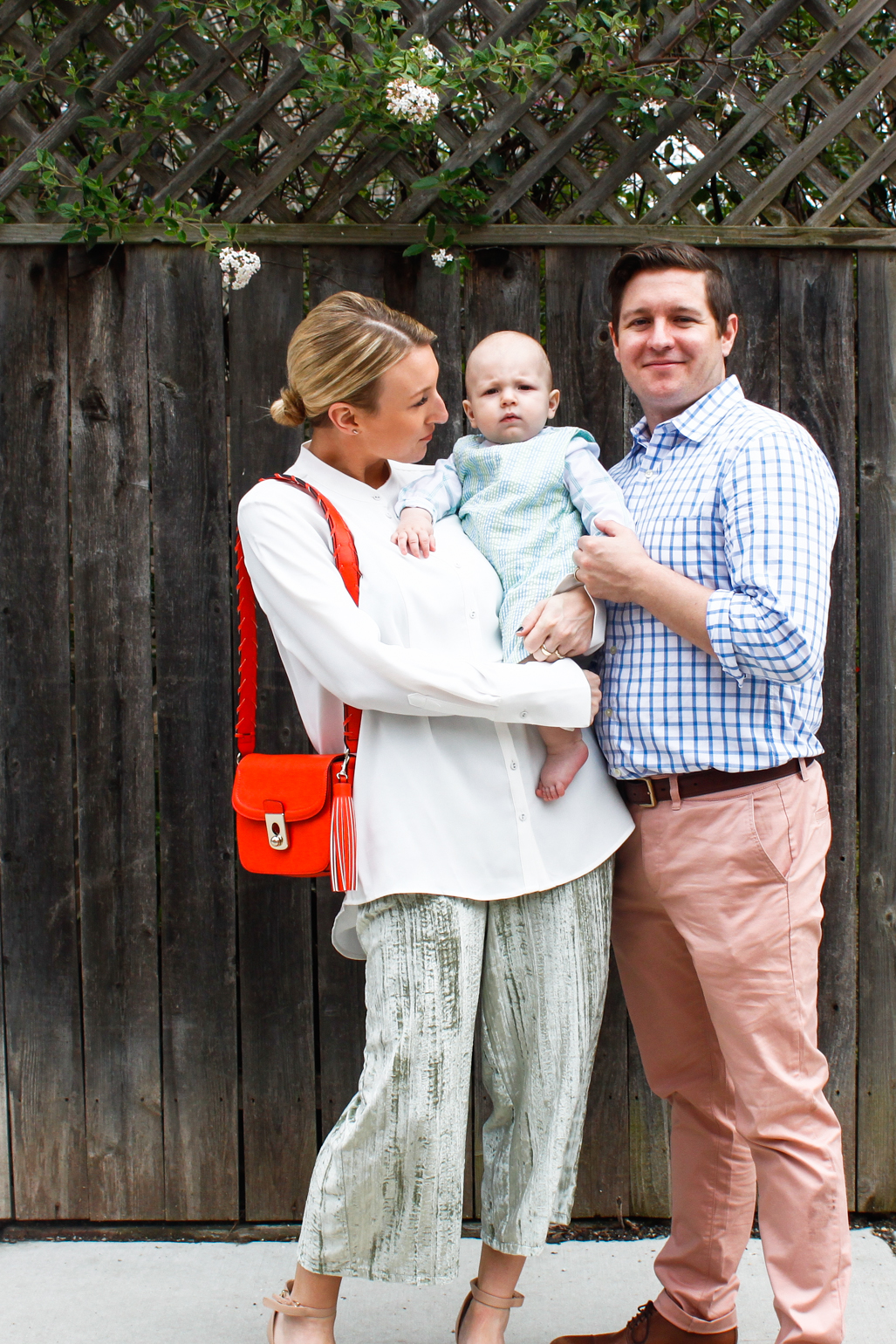 We headed out to my Grandma's house in the suburbs where we proceeded to eat our faces off and hang out with my family (and Kyle's!) we are so lucky that Kyle's family and mine are so close that we have now just combined holiday gatherings. It's so nice not having to bop around from house to house. James got spoiled by all three of his Grandmas (two regular and one great), and my Aunt who was visiting from California. It was such a nice, relaxing day.
Could not have asked for a better weekend. I hope everyone had a lovely Easter! xx