So, I basically treated James nursery design like a second living room in the sense that it's about as un-baby as you can get. Sorry James. Aside from the fact that there is a crib present, you probably wouldn't know this room was a nursery. James was a (pleasant!!!) surprise, so maybe this was all deeply rooted in me not being quite ready for our home to turn into baby central, but I really wanted his nursery to feel like the rest of our condo (you can tour it here on The Everygirl!).
As always, I began gathering some inspo on my Pinterest page. That is always the best first step when doing ANYTHING home decor related. Designing a room can be really overwhelming but once you find a room you love on Pinterest, use it as a template and work from there. Since I don't LOVE color, I like to focus on mixing and layering textures to give our home an interesting touch. I started with the leather pouf and started to design the room around it.
I got super into researching non-toxic baby products and became obsessed with finding a non-synthetic rug. Thankfully, that led me to RUG HEAVEN, aka the E-Carpet Gallery shop on eBay. Honestly, it is almost too good to be true. They have tons of beautiful, authentic Turkish and Moroccan rugs for super cheap. I got James' 5×8 hand-knotted, Turkish wool rug for $120!!!!!! AND THAT INCLUDED SHIPPING! Because, wait for it, shipping is free. You heard me. I have since bought another one for our bedroom, and helped my best friend pick one out for her new place as well. I did a TON of research and this is by far the best deal on the internet. There are thousands of rugs to choose from and some are ugly, so get yourself a glass (ok bottle) of wine and carve out an evening to rug hunt.
PRODUCT GUIDE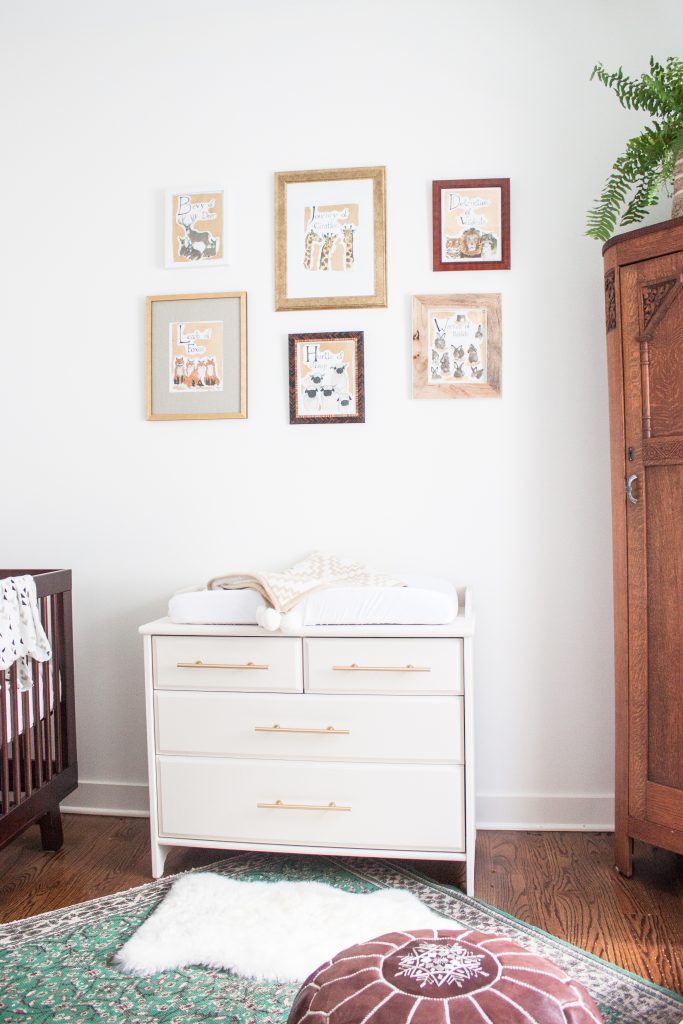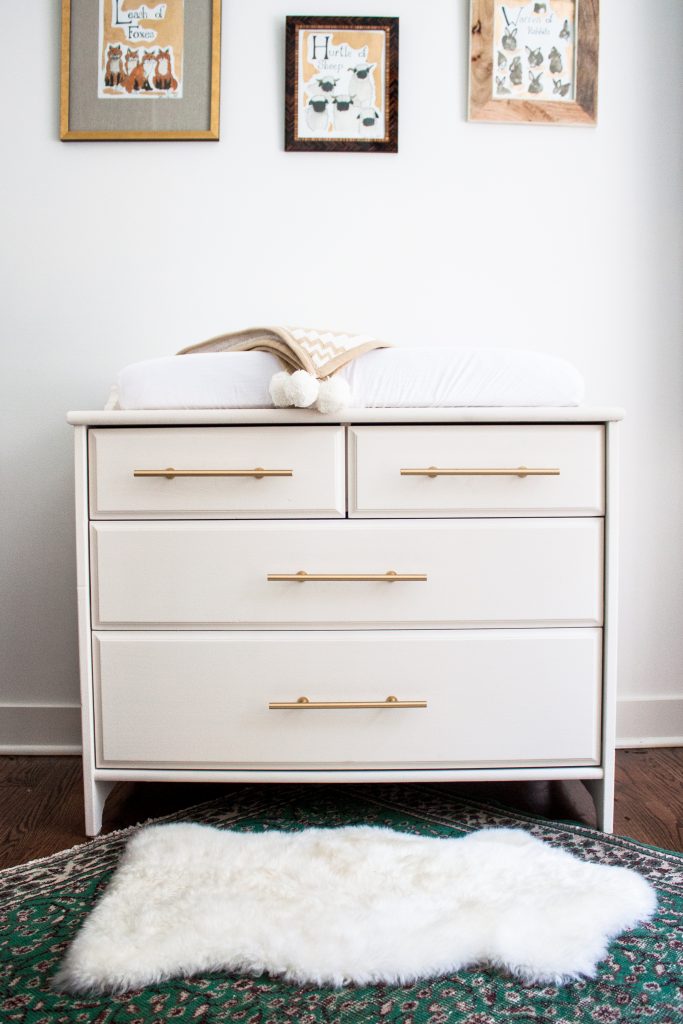 The changing table/dresser was a Craigslist find, seriously DO NOT BE AFRAID OF CRAIGSLIST! I have come across ZERO Craigslist killers and TONS of awesome deals (fun fact – it's also where I found all my nanny jobs in college). I bought it for $30 but it was listed for $50 (cue sideways smile emoji). I'm so bummed I can't find the before picture, but I promise you it was hideous. It was an ugly shade of brown with super ugly/dated/crappy drawer handles.
Since I was 8 months pregnant, my Dad and husband Kyle had to do most (by "most" I mean all) of the work, but it literally only took them a couple hours to complete. Of course, I bossed them around from the sidelines and TBH I cried when they were finished because I thought the paint was too white (cue monkey covering eyes emoji). I'd like to blame that on the pregnancy but I'm such a perfectionist that it probably would have happened even if I wasn't massively pregnant. I'm VERY happy to report that the paint turned out to be the perfect shade of off-white cream I was hoping for! Yay! I'm so sorry I don't have photos of the process but the steps are below!
DRESSER DIY
Removed old handles from drawers, and removed drawers from dresser
Sanded everything down with 100 grit sandpaper, followed by 150 grit
Wiped with a damp cloth and let everything FULLY dry before applying paint
Painted two coats of Behr Premium Plus 2-in-1 Paint & Primer (flat/matte) and the color is White Mocha
Once fully dry, installed the pretty new Lewis Dolin 10″ Round bar pulls!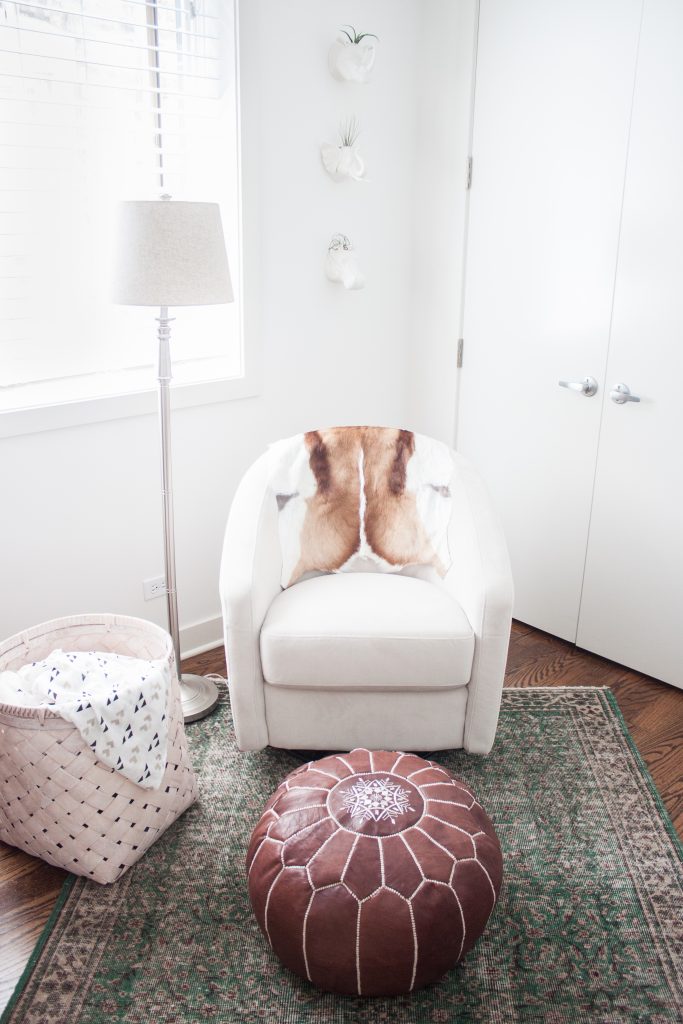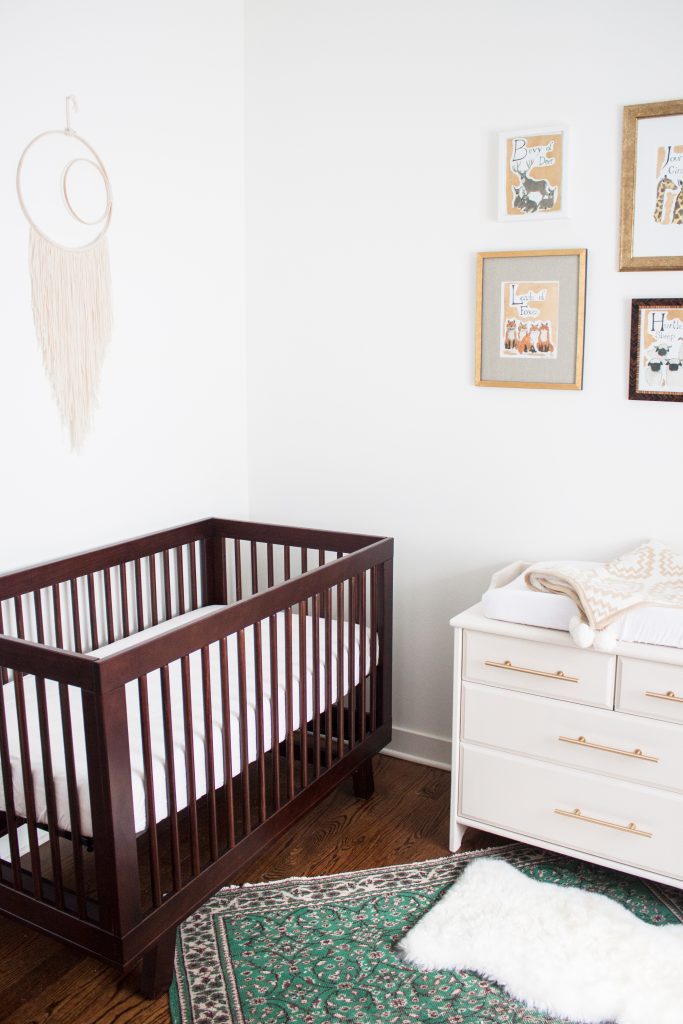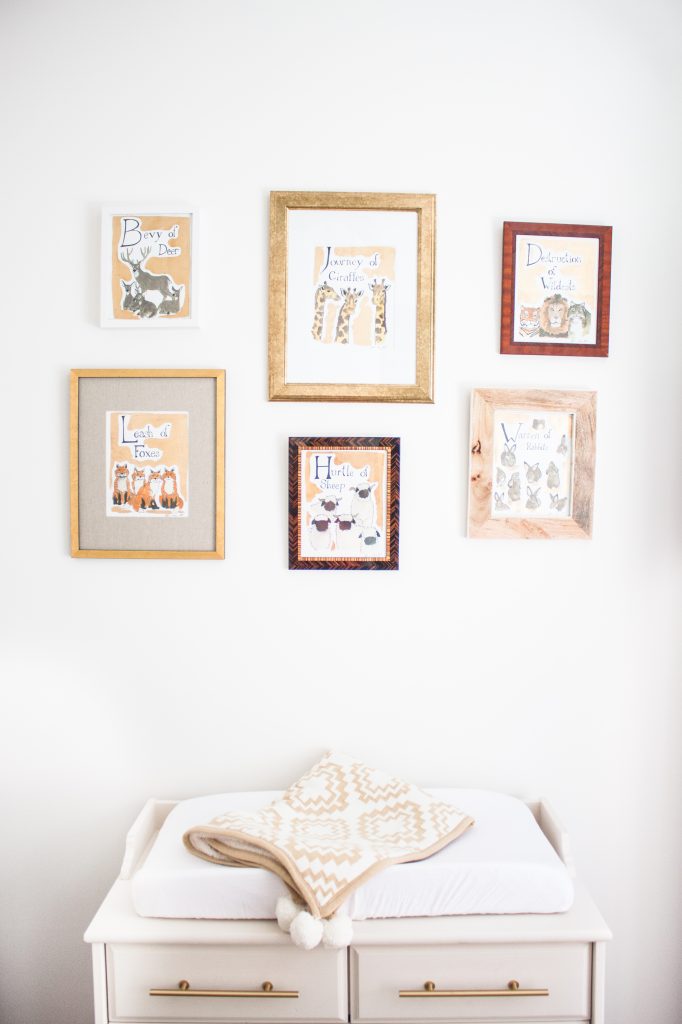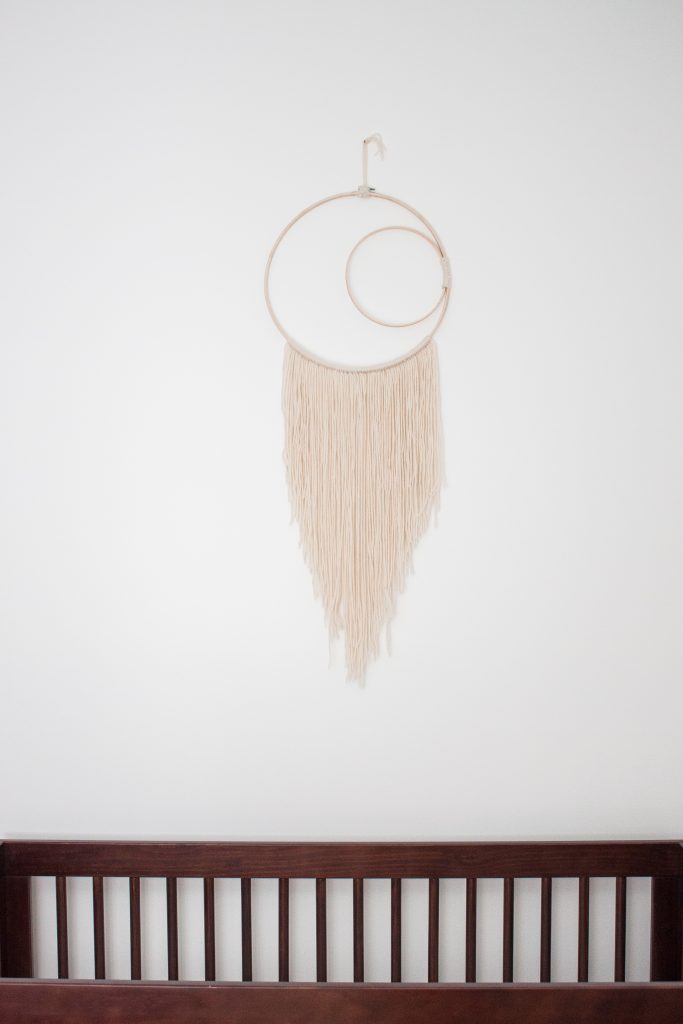 (Soooooo very in love with this dream catcher I found on Etsy from The River Haze Shop!)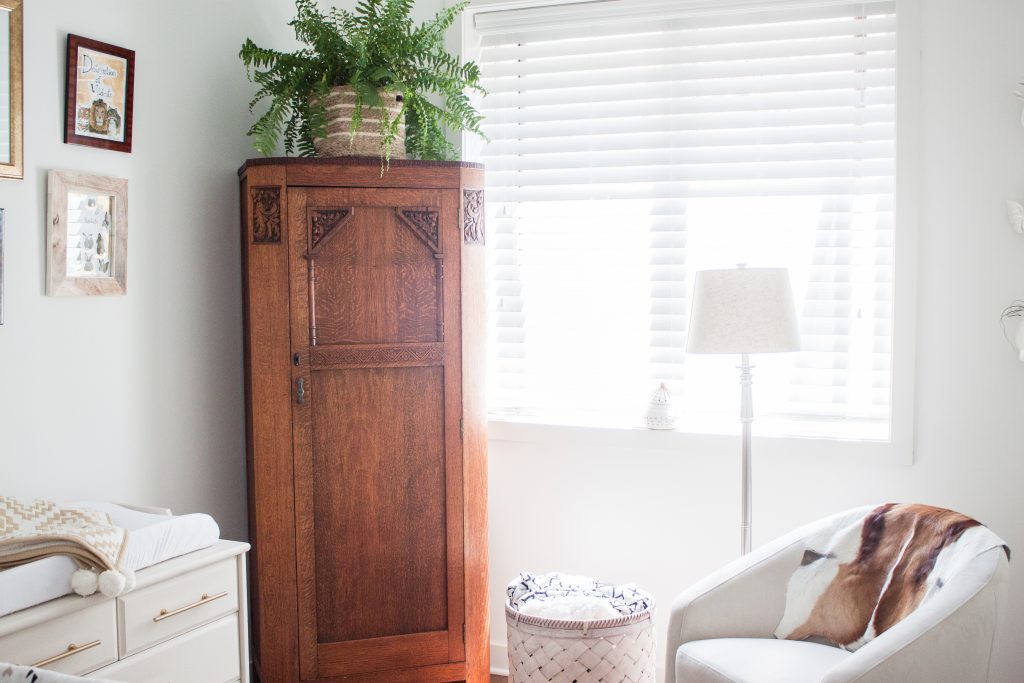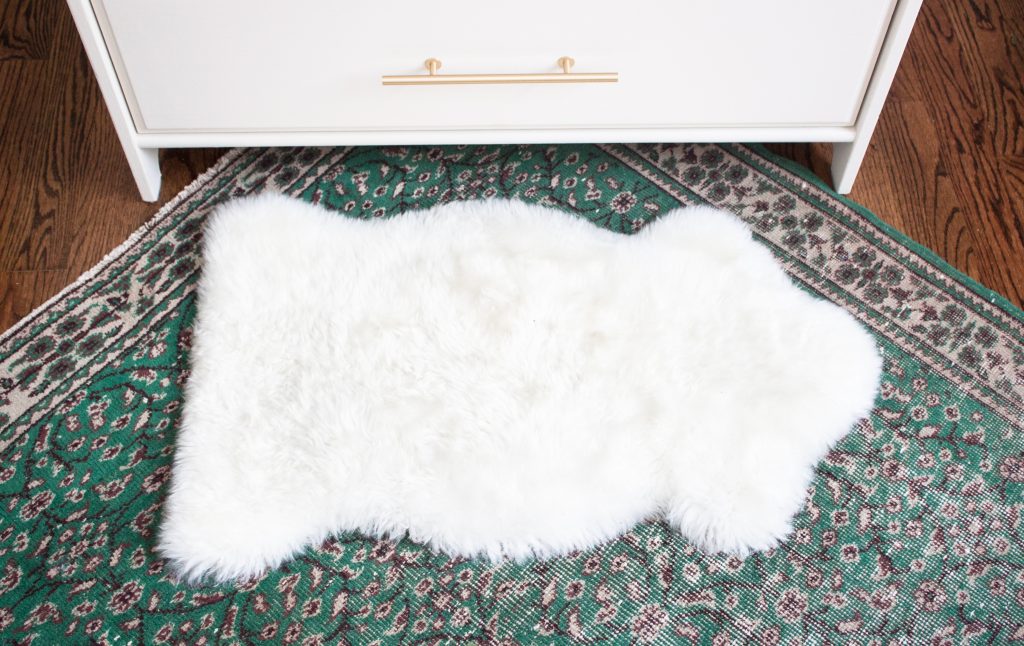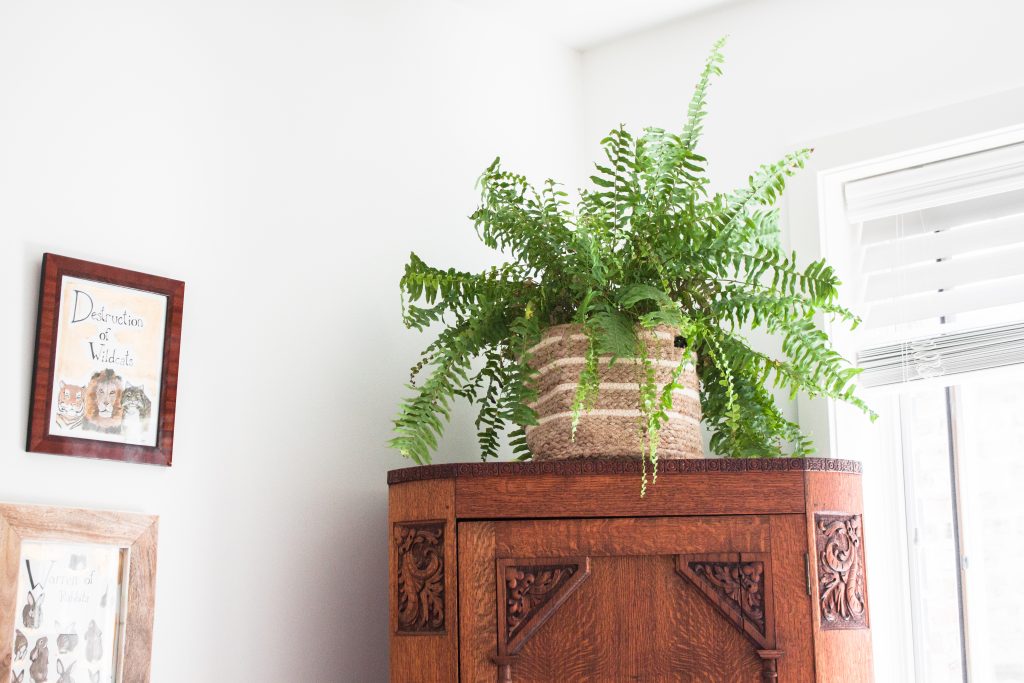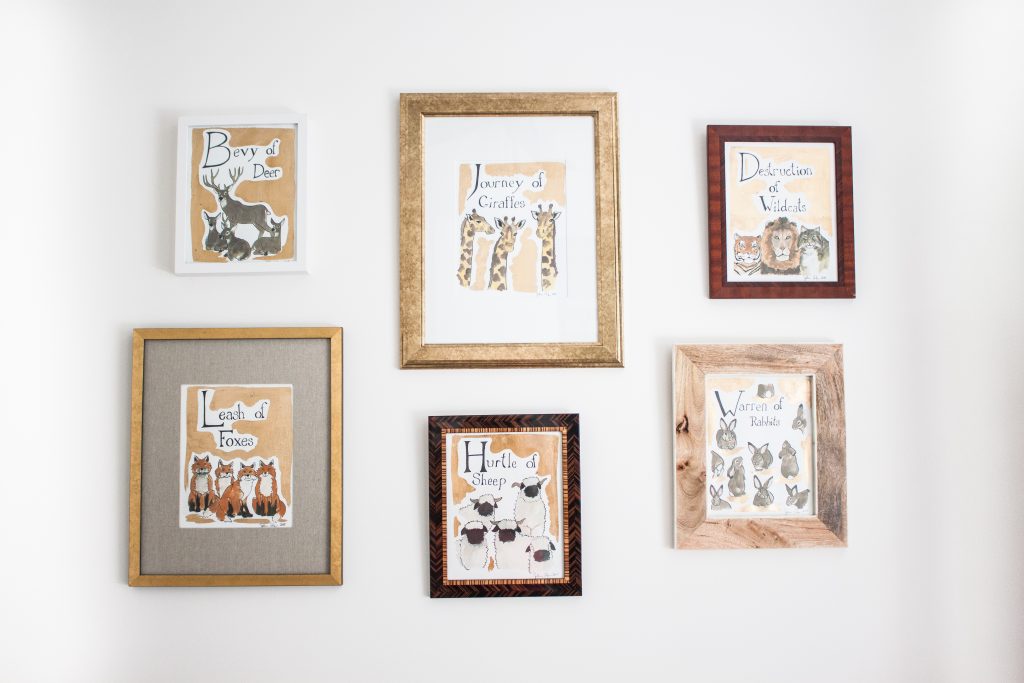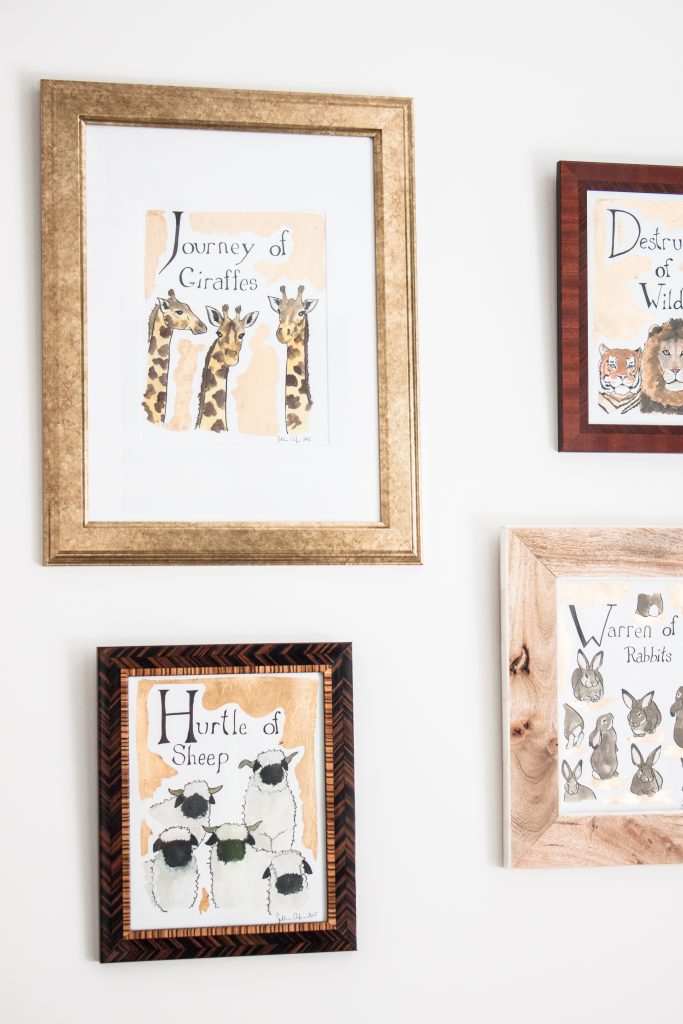 I found these gold leafed animal prints at Anthropologie (I hate to rub it in but I got them on MAJOR sale), however it looks like they are no longer sold there. The artist has her own website (Sullivan Anlyan Art) and they are still available for purchase there (you have to scroll for a while to find them on her shop page but they are there I promise!). She also has a ton of other cool pieces as well.